Words by Camilla Frances
Images from
The Museum of Modern Art
and
Gemeentemuseum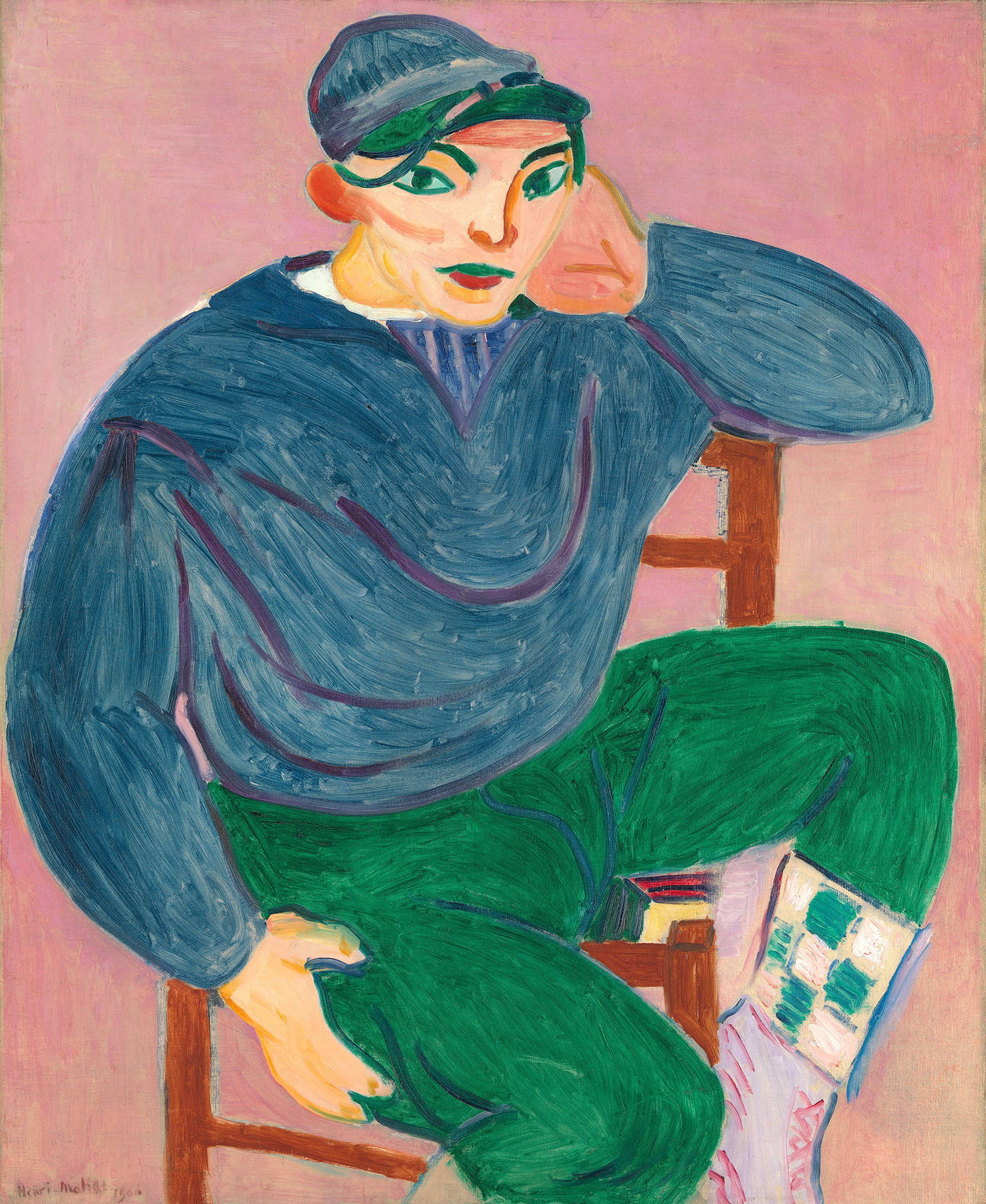 As Clarence House unveils a fabric collection inspired by the extraordinary creativity of the 20th century, Cabana explores the work and influence of five 20th century masters.
From Fauvism and Cubism to Modernism and Surrealism, the 20th century was a period of extraordinary artistic endeavor, matched - and driven by - great social, political and economic upheaval. Deprivation and political instability, particularly in post-war Europe and America, led artists to rebel and reflect, while depleted resources forced designers to diversify their methods of production and experiment with new materials. Those most determined to adapt and create would find themselves at the centre of a new world order, a world where artists and architects challenged the status quo and reimagined standards of living and being.
This constellation of innovation and productivity is the inspiration behind 20th Century, a new fabric collection by Clarence House, renowned for its uncompromising artistry and creative experimentation led by in-house art director Kazumi Yoshida. Inspired by the collection, and a new exhibition featuring never-before-seen works by Fauvist master Henri Matisse, we chose five 20th century masters and explored their influence on design.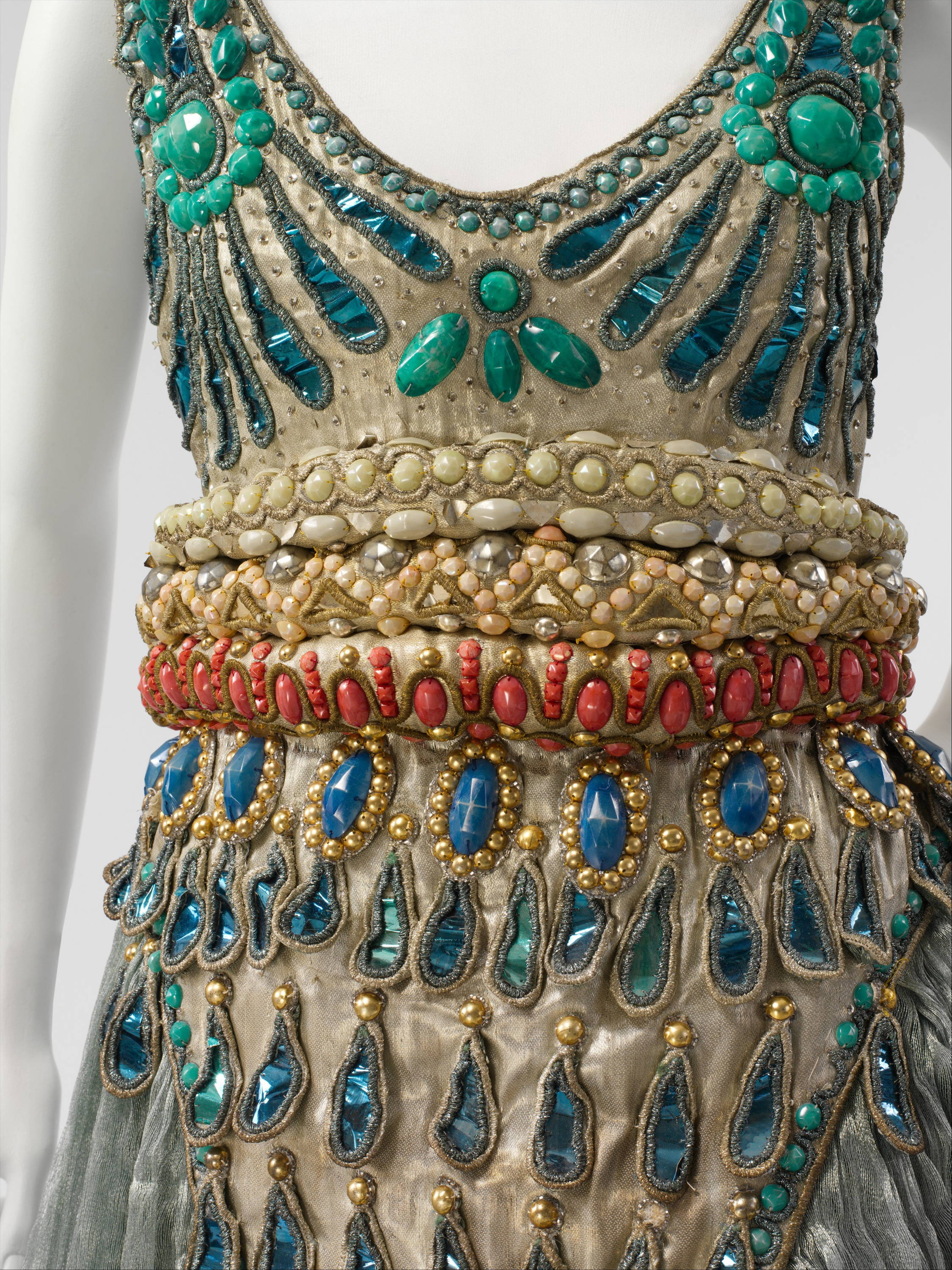 Paul Poiret - Fashion Renaissance and Art Deco
Lauded as "The King of Fashion" and Le Magnifique, French couturier and decorator Paul Poiret (1879-1944) pioneered a Fashion Renaissance that was emancipatory and nothing short of revolutionary.
In the 1910s, having worked for two of the oldest and most revered couture houses in France, Poiret - whose social circles included leading artists, among them Picasso, Brancusi and Modigliani - began to challenge and subvert the dominant conventions of dressmaking. Most significantly, he was one of the first couturiers to design female clothes without corsets and petticoats, garments that had defined femininity for centuries. Recognising that corsetry, while enduringly fashionable, presented an uncompromising silhouette, Poiret took inspiration from Japanese kimonos, Middle Eastern caftans and Surrealism, presenting an alternative vision where clothes draped from the shoulders and no longer pinched tightly at the waist, as well as new and Avant Garde silhouettes.
It was a seismic shift for the fashion industry, and due to Poiret's considerable talents as a marketeer, an advance he has solely been credited for. A 2008 essay, written by Andrew Bolton and Harold Koda of The Metropolitan Museum of Art's Costume Institute, describes Poiret as having, "effectively established the canon of modern dress and developed the blueprint of the modern fashion industry".
Although his style would fall out of favor - Coco Chanel famously replied, "For you Monsieur", when Poiret, coming across her wearing the little black dress she would later make iconic, asked, disparagingly, "For whom are you mourning?" - Poiret's influence was profound, and not limited to fashion. A 2017 Art Deco exhibition, held at The Hague's Gemeentemuseum, credited Poiret as one of the earliest architects of the Art Deco movement, perhaps even "the father of Art Deco", on account of his eclectic influences, heavily embellished designs and unique style of promotional illustrations.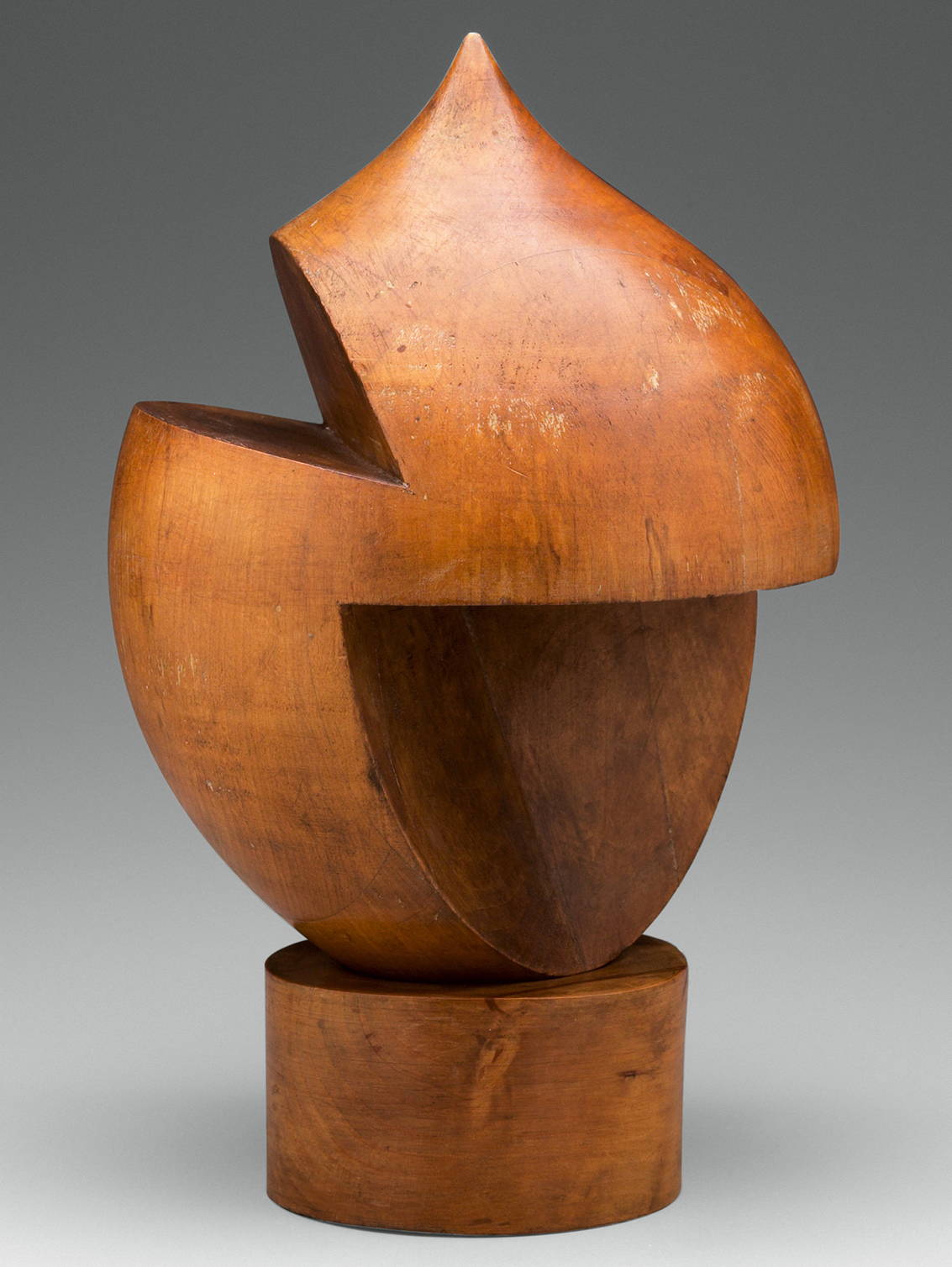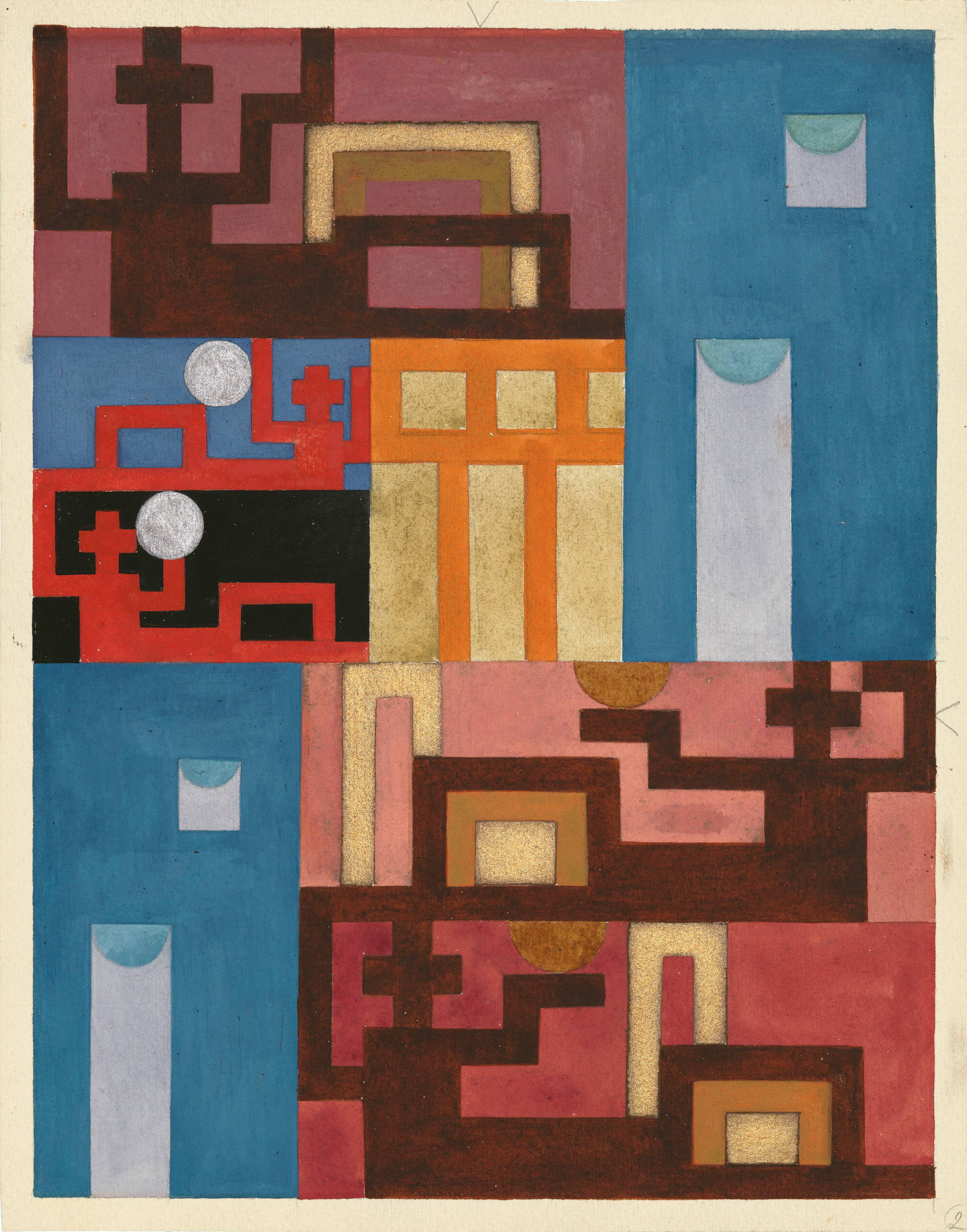 Sophie Tauber-Arp - Dadaist Abstractionism
Swiss abstract artist Sophie Taeuber-Arp (1889-1943) was driven by a desire to enhance the lived experience, primarily by 'making the useful beautiful'. Born in Davos and raised by her resourceful widowed mother, Taeuber-Arp was home-trained in domestic crafts including embroidery and needlework, skills she would later develop to glorious effect with patterned abstract tapestries and delicate beaded bags.
A multifaceted multidisciplinary artist - her work included painting, sculpture, puppet making, textile design and architecture - Taeuber-Arp's creative output was innovative, diverse and extraordinarily accomplished, combining traditional craftsmanship with modernist abstraction. When she married sculptor Jean (Hans) Arp in 1922, the pair became prominent figures within the Dadaist movement, founded six years earlier by poet Hugo Ball. Dadaists responded to the horrors of WWI by creating playful, satirical works, which rejected Bourgeois elitism and questioned the ideals of Western Art.
Taeuber-Arp's architectural oeuvre includes striking buildings - the bar at Strasbourg's Aubette and the Arps' home in Paris, Foundation Arp - but she was overshadowed by her husband and woefully overlooked in her lifetime. Her exceptional body of work and inspired use of color began to gain recognition in the second half of the 20th century, after her tragic death from carbon monoxide poisoning. Last year, her modernist legacy was celebrated with two solo shows, in London at Tate Modern and in New York at the Museum of Modern Art.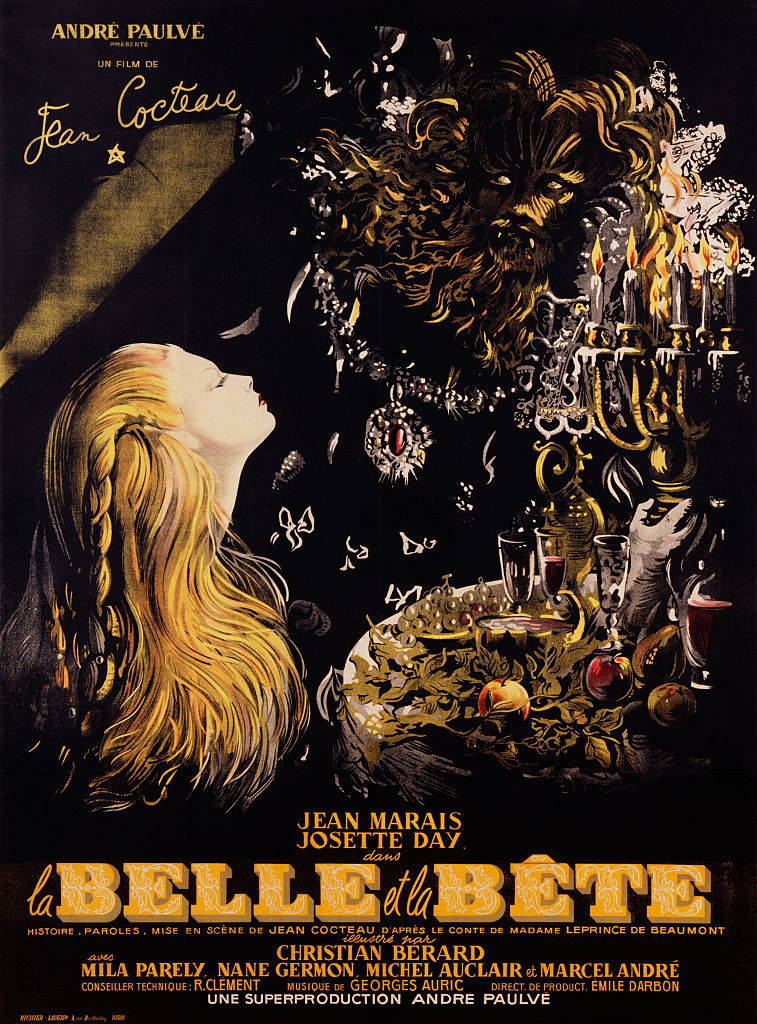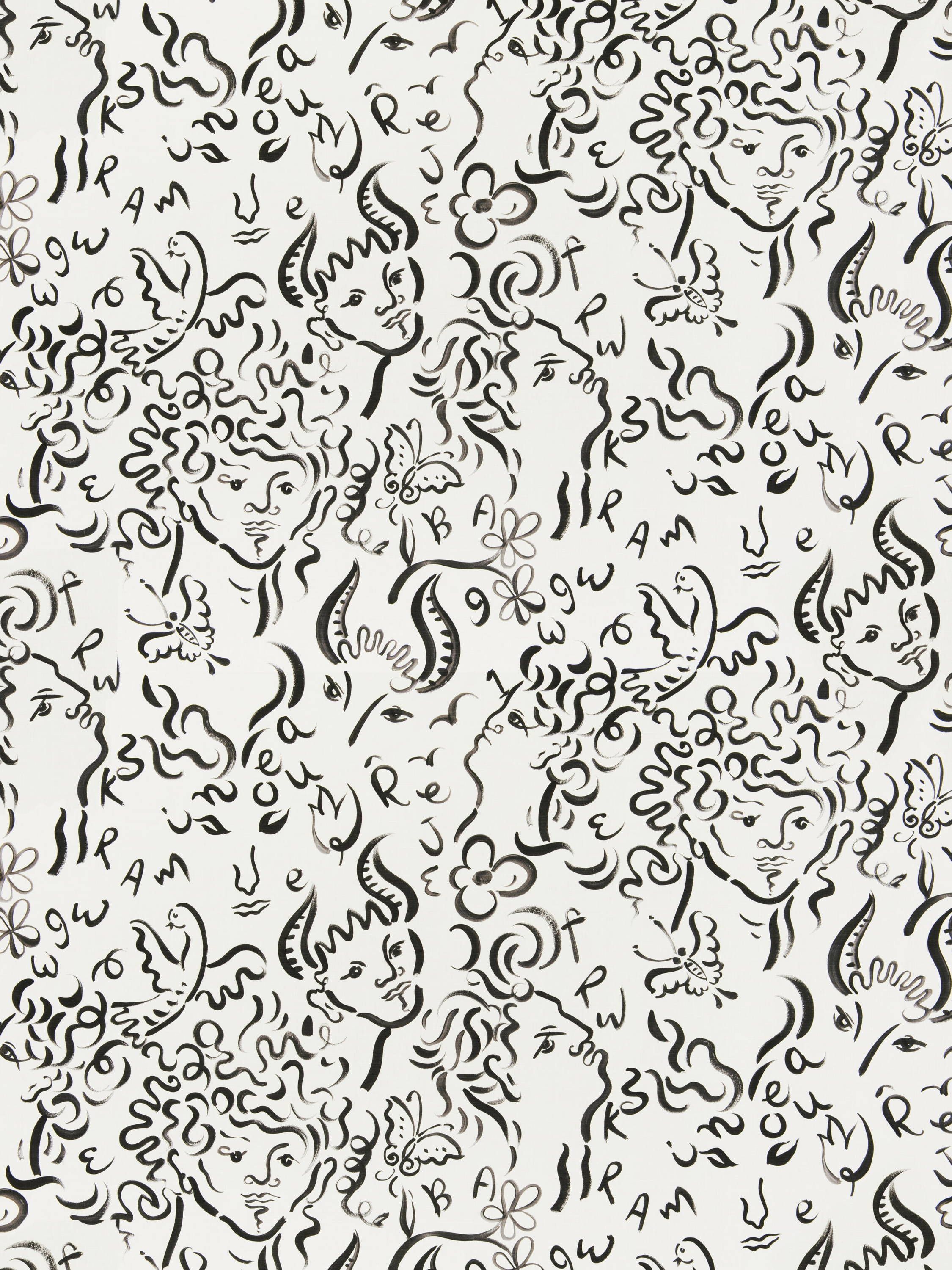 Christian Bérard - Surrealist Set Design and Illustration
In his short life, flamboyant French artist, designer and fashion illustrator, Christian Bérard (1902-1949), affectionately known as Bebè, made an extraordinary contribution to modern art and design, working with leading artists and designers including Coco Chanel and Jean Cocteau. Growing up in bohemian Paris, Bérard was captivated by theatrical set design and costumes from a young age, eagerly sketching out his own imaginative visions and elaborate designs.
Although famously dishevelled, in contrast to his elegant illustrations, Bérard was witty, sociable and in-demand, penning freeform drawings, painting murals and designing sets, costumes, furniture and interiors. He advised on the design of Dior's iconic atelier, 30 Avenue Montaigne, and painted decorative furniture for Jean Michel-Frank. Inspired too by his long-term relationship with Russian ballet dancer, Boris Kochno, Bérard revolutionized European set design with his Surrealist touches and pared back aesthetic, famously collaborating with Jean Cocteau on the 1949 film, La Belle et la Bête, among many other commissions. "His costumes with their elegance, power and sumptuous simplicity play just as big a part as the dialogue," wrote Jean Cocteau in 1945.
The ultimate bon viveur, Bérard's charm enabled him to transcend typical standards of decorum, with his friend Cecil Beaton observing: "His clothes are filthy. Yet he is never revolting... His personality and temperament outweigh all disadvantages." His talents too were transcendent. Credited with raising the global profile of French fashion, Bérard's contribution to fine art was eclipsed, but no less significant. Writing after Bérard's untimely death, on set in 1949, Beaton declared: "These canvases could have little influence on fashion, but it was Bérard's other gifts which made him such a powerful catalyst in the arts and styles of his time."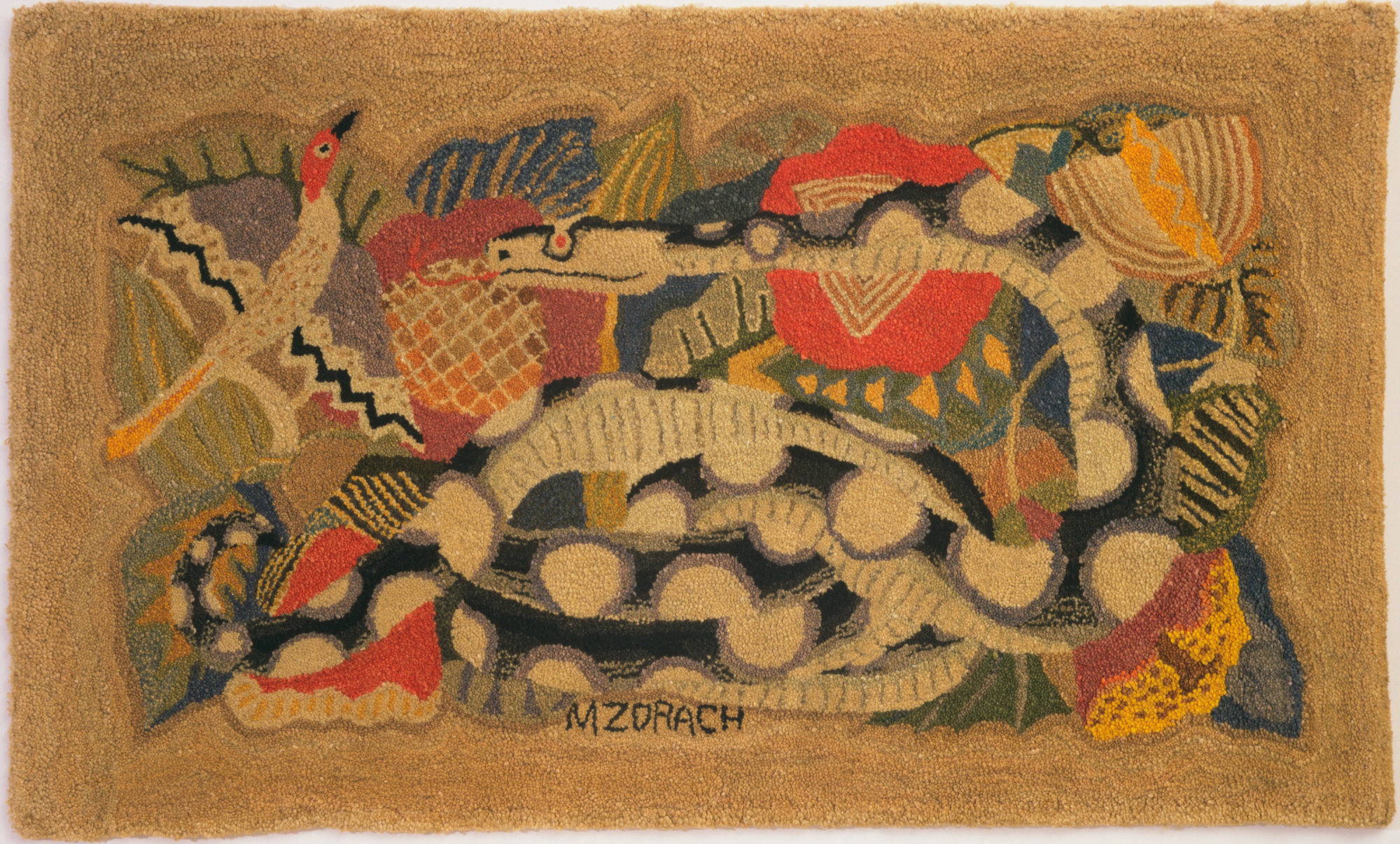 Marguerite Zorach - American Modernism
California-born painter and weaver Marguerite Zorach (1887-1968) moved to Paris aged 20 to study painting at the Académie de La Palette, becoming acquainted with Picasso and falling in love with modern art - and her future husband, Lithuanian-American artist and sculptor, William Zorach.
After exhibiting at the prestigious Salon d'Automne, a venue for Avant Garde art, and travelling through the Middle and Far East, Marguerite married William in 1912. Although she was often overshadowed by her husband, Marguerite established herself as a rare talent and was quickly noticed by the art world, albeit dismissed from the 1913 Armory Show for being "too radical". Enamored by rich colors, yarn and the pattern of stitches, Zorach began to use embroidery and batik as painting techniques, creating bold tapestries to both critical acclaim and commercial success. Both her tapestries and paintings demonstrate Zorach's distinctive eye, which saw beauty and humour in the minutiae of domesticity and the everyday. Her expressionist paintings also reflect her observations about women's lives, often with a witty and satirical slant.
An early exponent of modernism in America, Zorach was an innovator, using traditional methods to create striking modernist works that have shadows of Fauvism and Cubism, as well as American folk art.
Henri Matisse - Fauvist Master
The Fauvists, led by Henri Matisse (1869-1954), were the first European artists to break away from the dominance of traditional 20th century French art, in particular the influential impressionist style of Claude Monet. Matisse and André Derain's expressive use of vivid unnatural color and distinct visible brushstrokes appeared so Avant Garde that the art critic Louis Vauxcelles described them as 'Les Fauves' (wild beasts).
Renowned for his bold and then-revolutionary relationship with color, flattened forms and decorative motifs, Matisse travelled widely and took great inspiration from indigenous art and cultural artefacts. Readily accepting of alternative styles and world views, there was little imperialism in his approach, allowing him to share and learn from a wide range of artistic sources, introducing new and varied styles to the European art scene.
Although Fauvism in its original form was short lived, and Matisse's body of work evolved quickly, Fauvism was likely the inspiration behind later impressionist movements, such as Cubism and Futurism, while Matisse's graphic cut-out works have influenced, and continue to influence, generations of artists. 
Explore More
Discover striking photography and thoughtful prose from the world's most atmospheric interiors #worldofcabana