Words and images by Jamie Sharp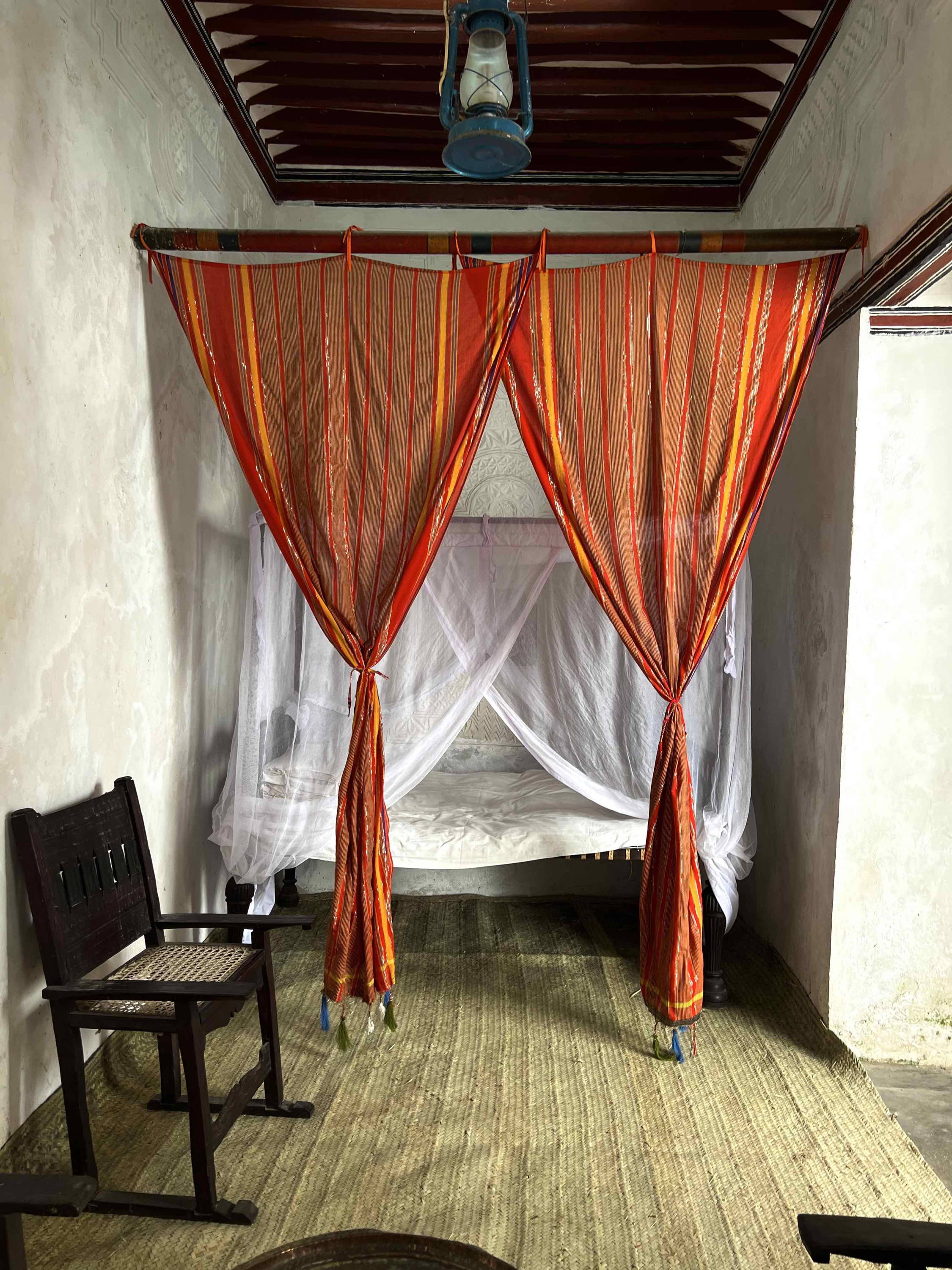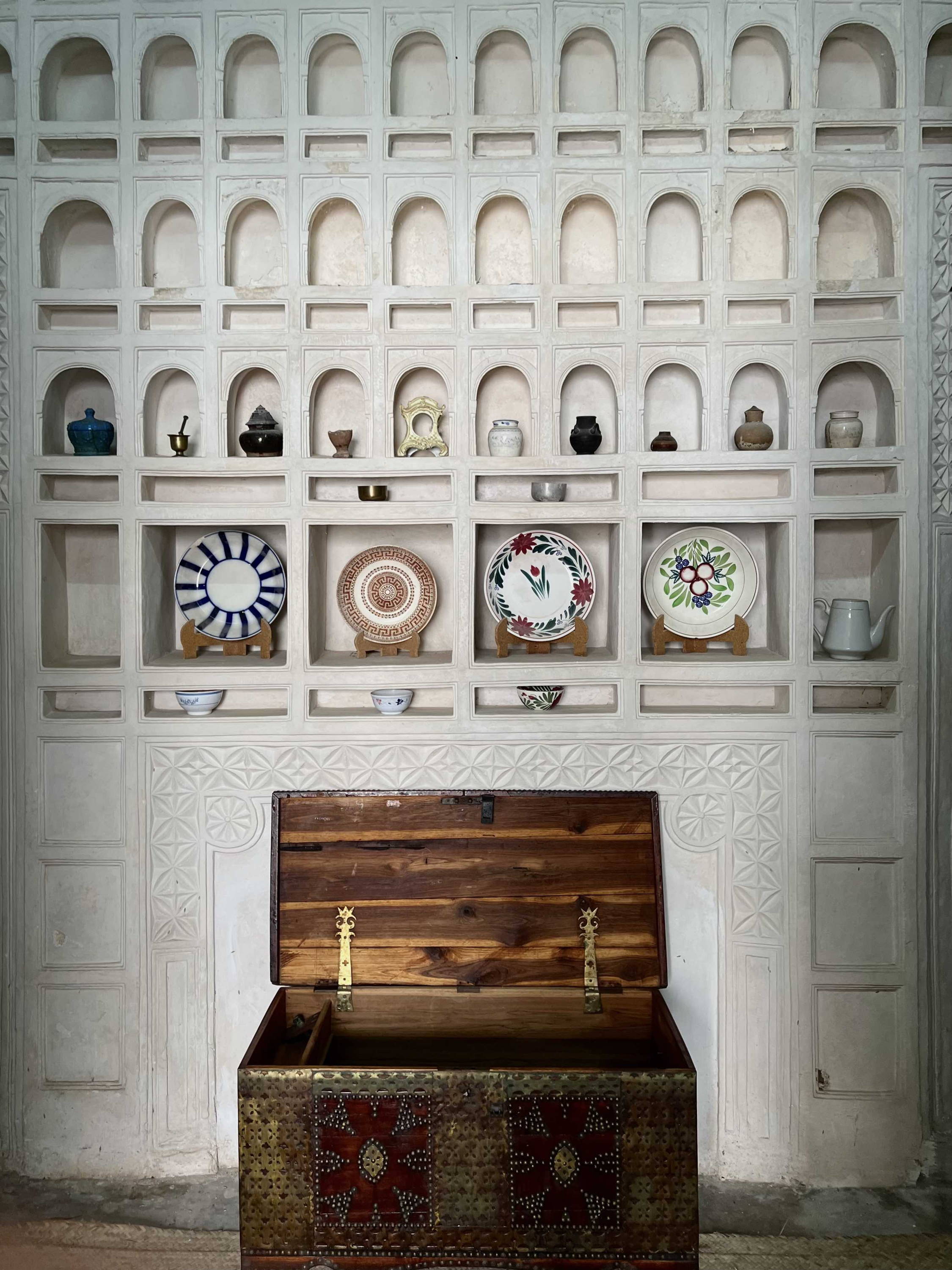 The home of Swahili culture and splendidly-decorated interiors, Lamu Old Town is an amalgamation of diverse influences. Jamie Sharp reveals the Kenyan port's unique charm and distinct spirit.
The scene brings to mind Canaletto, a clamorous picture criss-crossed by small boats trailing colorful flags. Donkeys and goats teeter on fibreglass canoes while crates of bananas, mangoes and avocados are lashed to the decks of dhows with painted sails. Barracuda swirl beneath the surface of the oil-slicked water and elegant women in brightly-colored clothes step with impossible ease onto the jetty from boats moving in the swell of the tide.
This port, which has been in continuous use for centuries, was born when intrepid Arabian traders landed in the Lamu archipelago in the 10th-century. They ventured down the East-African coast on strong trade-winds, arriving on the coast of what is modern day Kenya, bringing their culture and religion with them. Having repaired their sails and sealed their decks with shark liver oil they returned east as the Kaskazi wind turned and Kuzi began to blow north, their boats heavy with African spoils. Rhino horn, Leopard pelts, coffee, Tortoise shell, Hippopotamus teeth, Tamarind, and Mangrove poles were all common cargo. Lamu was, for centuries, also a booming center for the slave trade, with all forms of slavery only being abolished as late as 1907.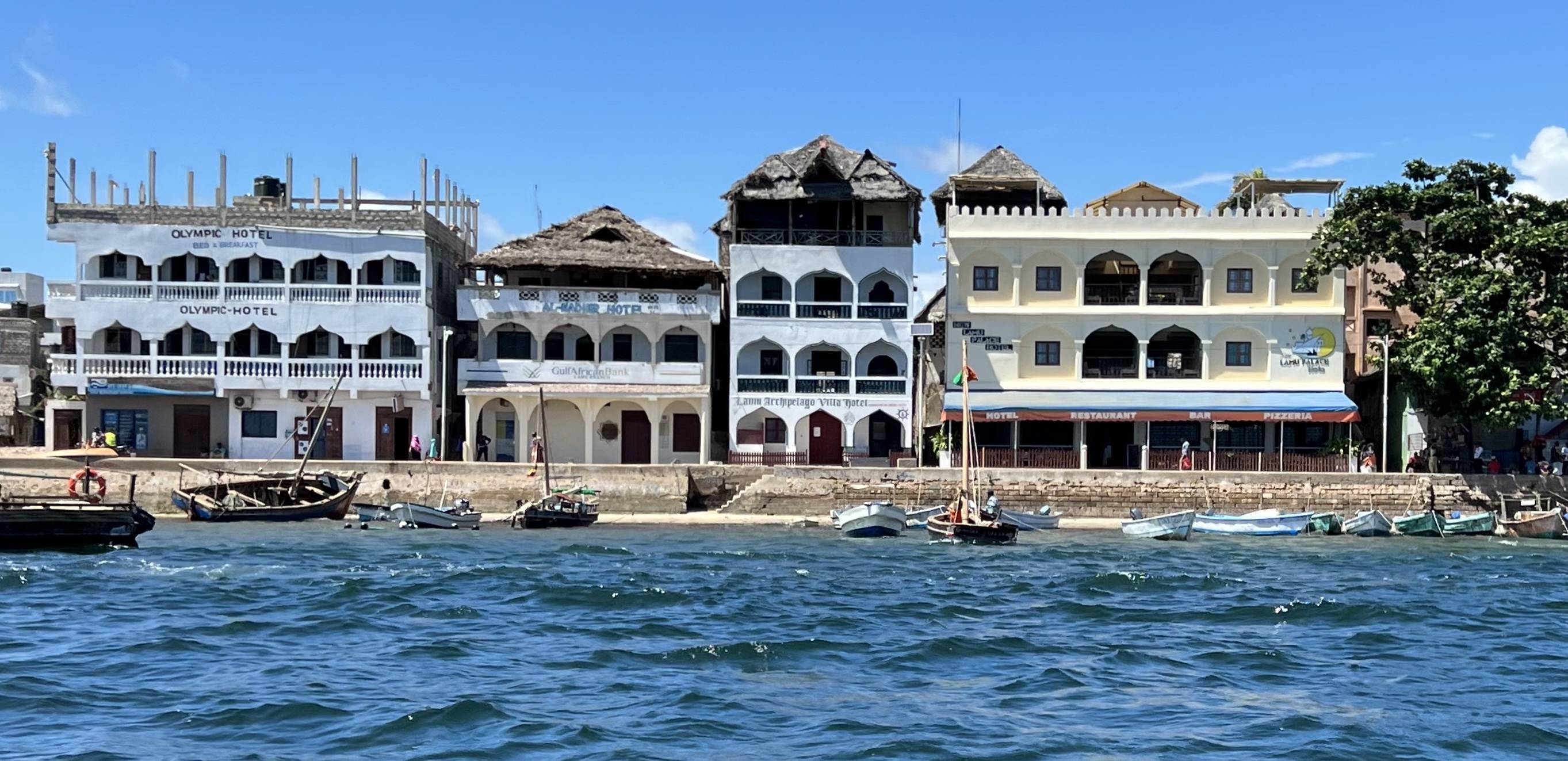 The sprawling town is the home of Swahili culture, an amalgam of influences kept alive by a closed and conservative community. Laid out along the seafront, the town has an imposing early 19th-century fortress at its centre, built by its former ruler, The Sultan of Oman. The castellated honey-colored fort sits alongside a 14th-century Mosque with a large square in front of it. Shaded by ancient trees, men play Boa, a Swahili board game, and tourists blink into the sun. Closely set limewashed vernacular buildings conceal splendidly-decorated interiors, many of which have been preserved as a result of the town's economic decline brought about by the abolition of the slave trade.
Visiting a Swahili house is perhaps the best way to gain perspective on the amalgam of cultures that have informed the town. The theatrical approach begins in the labyrinthine streets and alleyways, jammed by Donkeys saddled with leaking yellow jerry cans of water and bags of cement. One arrives at a 'tekani', a cool shaded entranceway with stone benches that is open to the street. A buffer between the outside world and the home: each doorway is more elaborately carved than the next, fortified with brass bolts and padlocks.
Houses were, and still are, constructed with heavy blocks of fossilised coral, mined inland and laboriously carried by donkey or camel to the water's edge before being loaded into dhows and brought into port.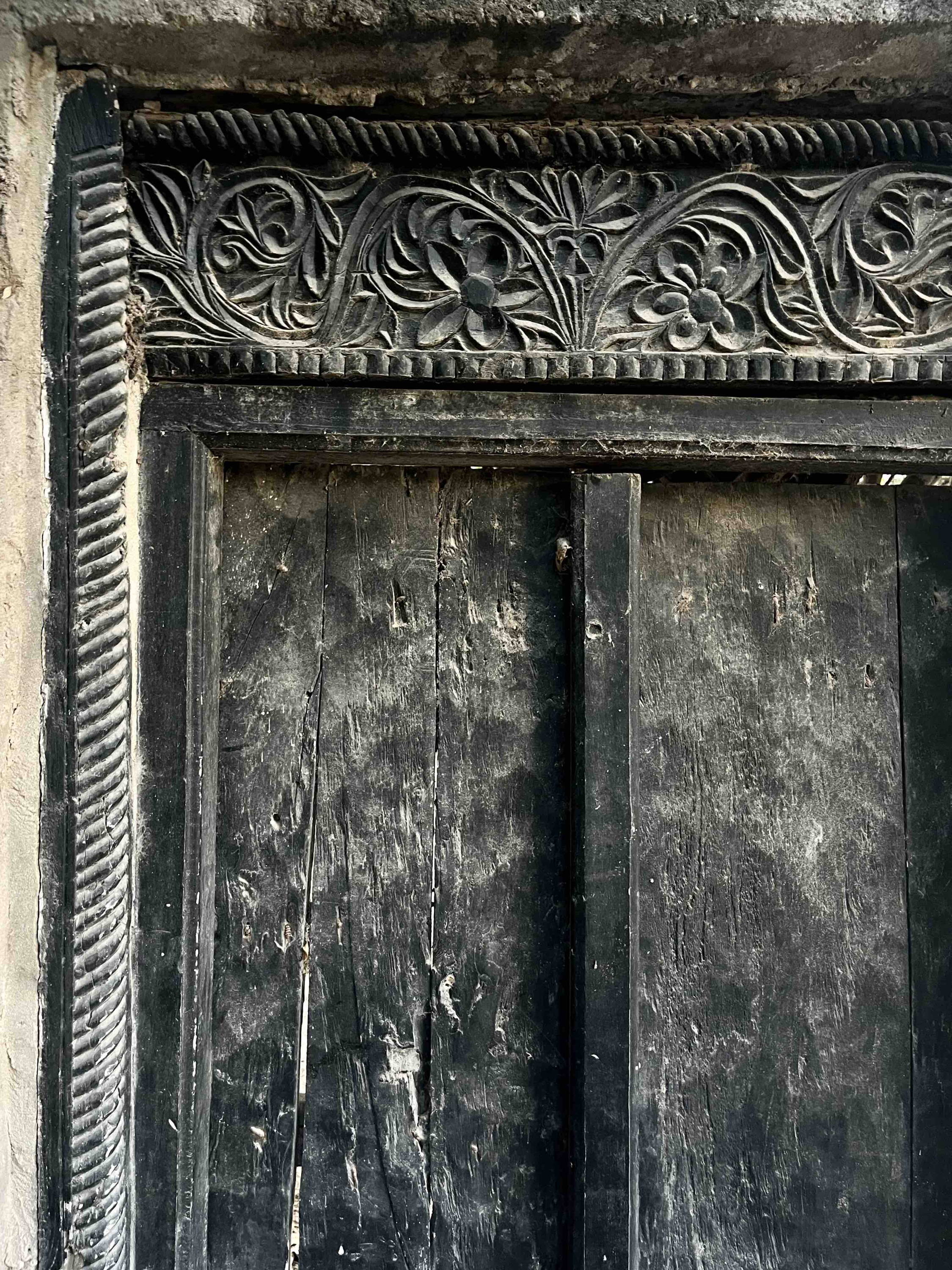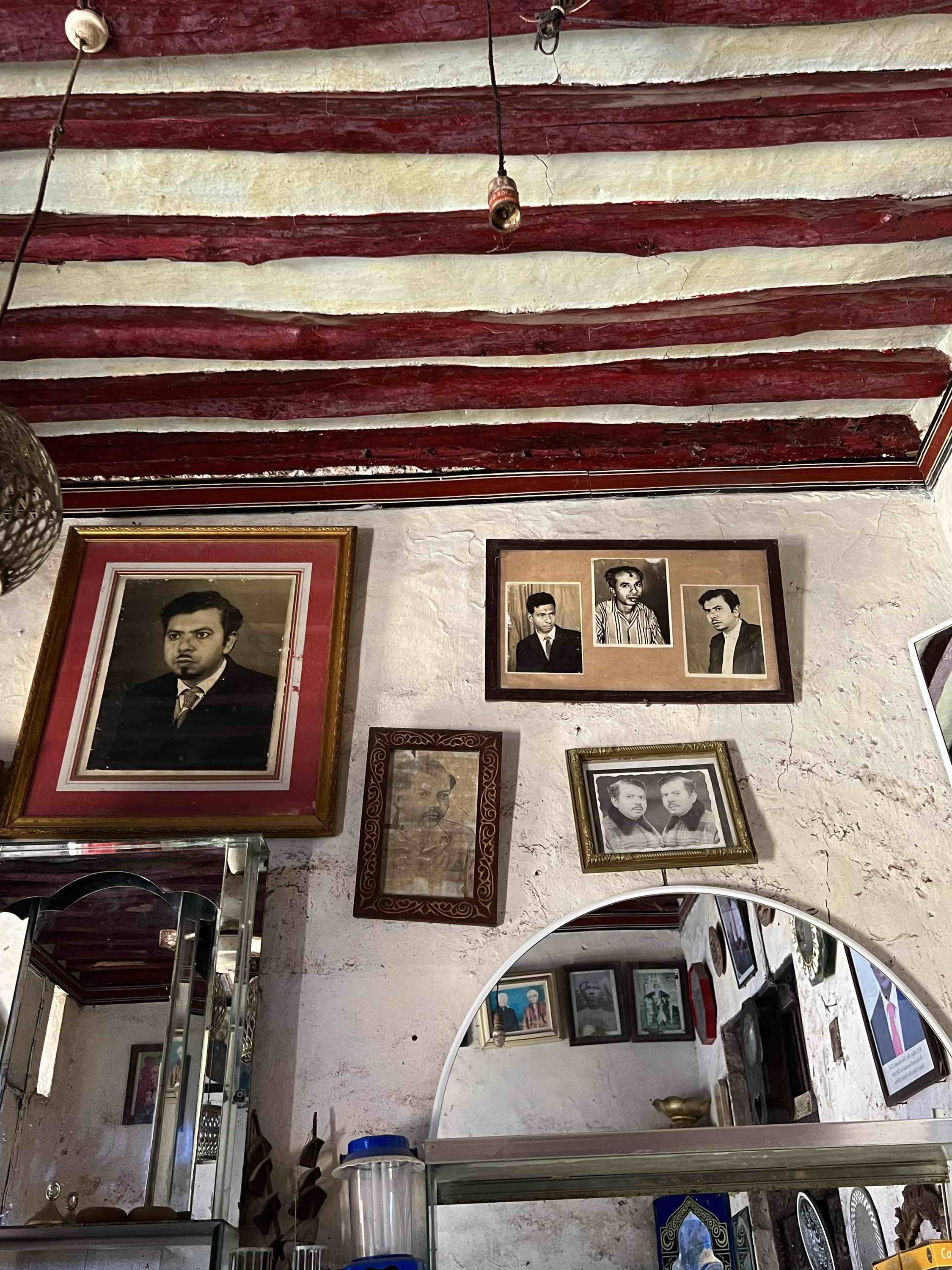 The rooms are small and sparsely furnished, yet have an undeniable sense of restrained grandeur. In the principal rooms spectacular carved plaster-work niches with motifs of Omani and Zanzibari origin often sit empty, but would have held precious tiles or pieces of Chinese export porcelain. Much of the furniture is crafted in generations-old family workshops from the dark, almost black, wood from the nearby mangrove forests.
Zanzibar chests of dark teak and pierced brass, once used for exporting silks and spices, sit at the end of simple mosquito-net-draped lacquered beds. High-backed Swahili chairs, intricately inlaid with Ivory, flank doorways; their design bearing the influence of Gujarat furniture traded by the Portuguese, a remnant of Vasco de Gama's time on the East African coast. Terracotta amphora are repurposed to grow herbs in the shaded courtyards, a reminder that life has moved on from the days of trade.
It's not difficult to imagine how Lamu Old Town once would have been. It is one of those few places in the modern world that feels neither particularly concerned with tomorrow, nor yearning for a bygone day.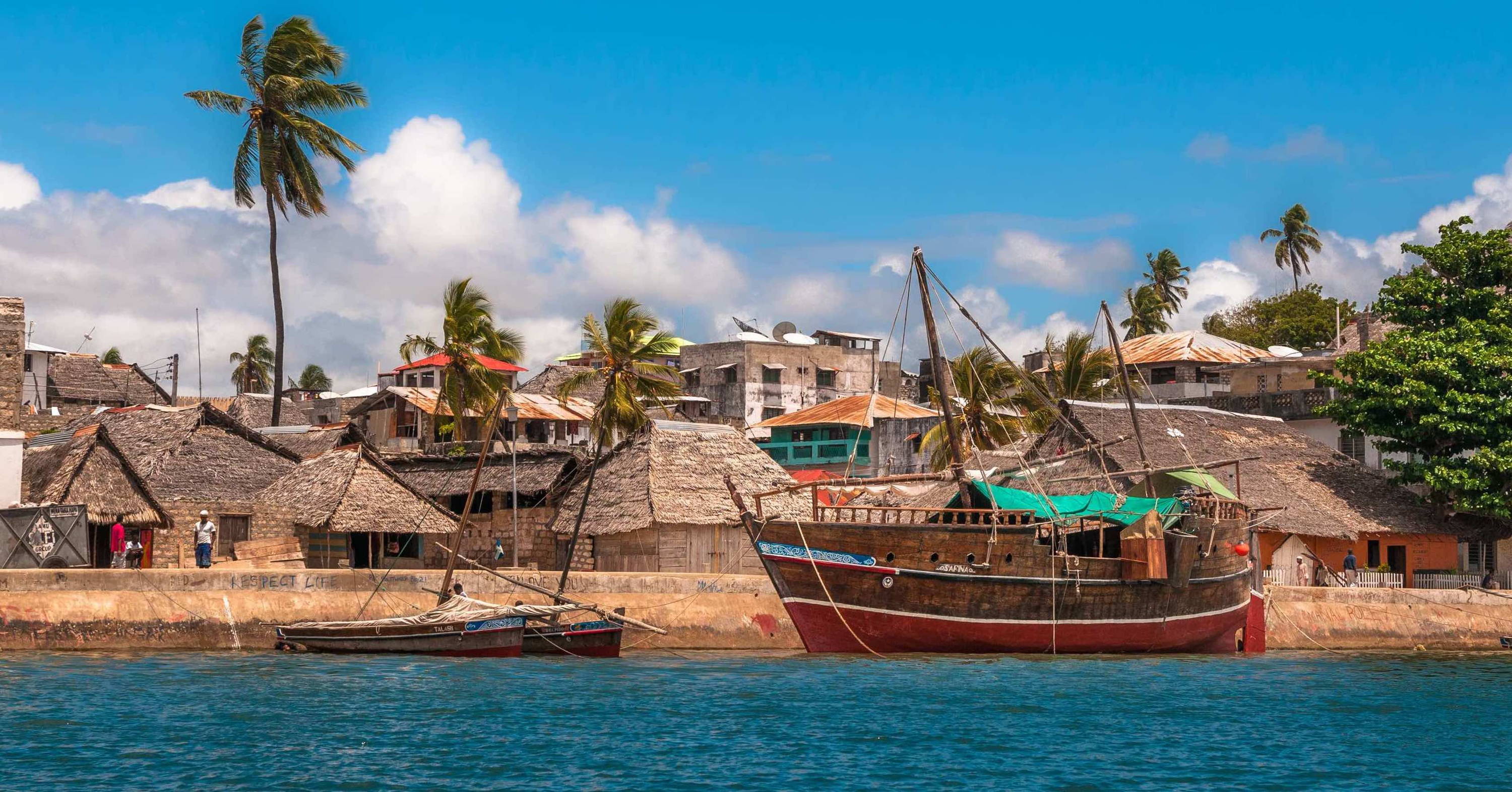 Explore More
Discover striking photography and thoughtful prose from the world's most atmospheric interiors #worldofcabana