Interview by Camilla Frances
Images from
Alix Pietrafesa
and
Cabana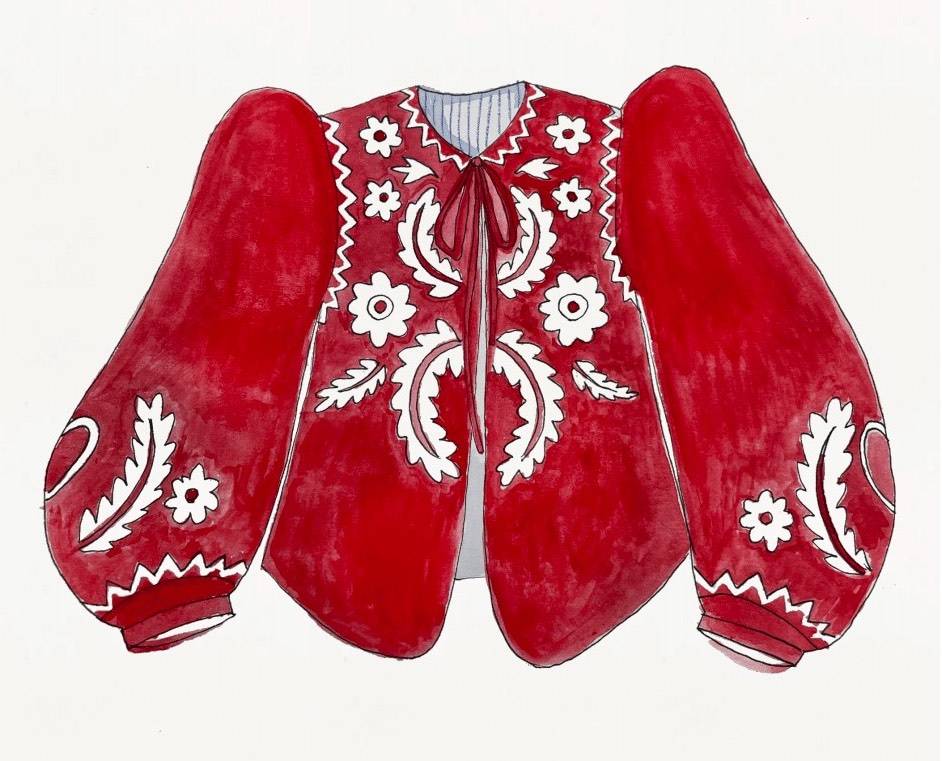 From a fabric sourcing trip in India, New York-based maker Alix Pietrafesa talks us through her stunning first collection for Cabana, sharing her early sketches and inspirations.
"Making is in my blood," says Alix Pietrafesa, "from my father, there was a generations-old Italian textile history, and from my mother's side, many French artists, from architects to ceramists." New York-based, Alix's eponymous fashion brand,

Alix of Bohemia

, reflects this tradition; its exquisite hand-embroidered garments have an old-world, bohemian aesthetic, influenced by travel and her "long obsession" with her grandmother's vintage and ethnic clothes. Alix launched her brand in London, in 2009, but the first stitches were sewn in Scotland while studying History of Art. "I was writing my dissertation on Alberto Giacometti and the Bohemians of Paris and, studying these old photographs, I was struck by the idea that clothing could facilitate a lifestyle. It made so much sense to me, that a garment you wear could tell the story of who you are."
For Martina Mondadori, Cabana's Editor-in-Chief, Alix's clothes reflect Cabana's bohemian spirit and sense of adventure. "I've had a moodboard of Transylvanian-inspired jackets and costumes for a while, thinking one day I'd love to find the right partner to make a collection happen," she says, adding: "As we prepare for our very first Transylvania portfolio, published in the October issue of Cabana, I am so thrilled to launch this capsule collection of jackets, shirts and vests with Alix of Bohemia. Her attention to detail, craftsmanship and textures is outstanding and I can't wait to add every single piece of this collection to my day-to-day wardrobe."
Alix, your garments are exceptionally detailed with many different influences. What inspired the pieces in the Cabana capsule and can you explain the design process?
When I was in my teens, I bought an incredible embroidered Transylvanian vest on London's Portobello Rd, and it was at the forefront of my mind as I crafted this collection. I examined many floral motifs across several traditions: woodcuts and block prints from China to India; my mother's vintage tablecloths from Provence; exuberant floral prints from the 60's and 70's. From these inspirations, I drew by hand the floral motifs for each embroidered jacket, to scale, and hand-colored them. I wanted the palette to be vibrant and primary, so it is more clearly a contemporary piece, and not trying to look like something antique or vintage.
From there, the artwork was sent to our artisans in India who adapted my drawing and embroidered each jacket completely by hand. Each jacket takes 30 hours to hand-embroider and is made by one artist, who hails from a long line of artists in this craft. Each panel is hand cut, one at a time, and crafted into our Alix of Bohemia x Cabana jackets, lined in hand-printed block print, and finished with tiny hand stitches. They are truly works of art and each one is slightly unique. For block print blouses and jackets, each cloth was designed with Cabana in mind - there is a reference to Moroccan tile work, to Venetian wallpaper borders and English floral bedlinen in each of the prints. Every single cloth was printed by hand using traditional methods, color fixed in the sun and artfully composed by our tailors, made to last a lifetime.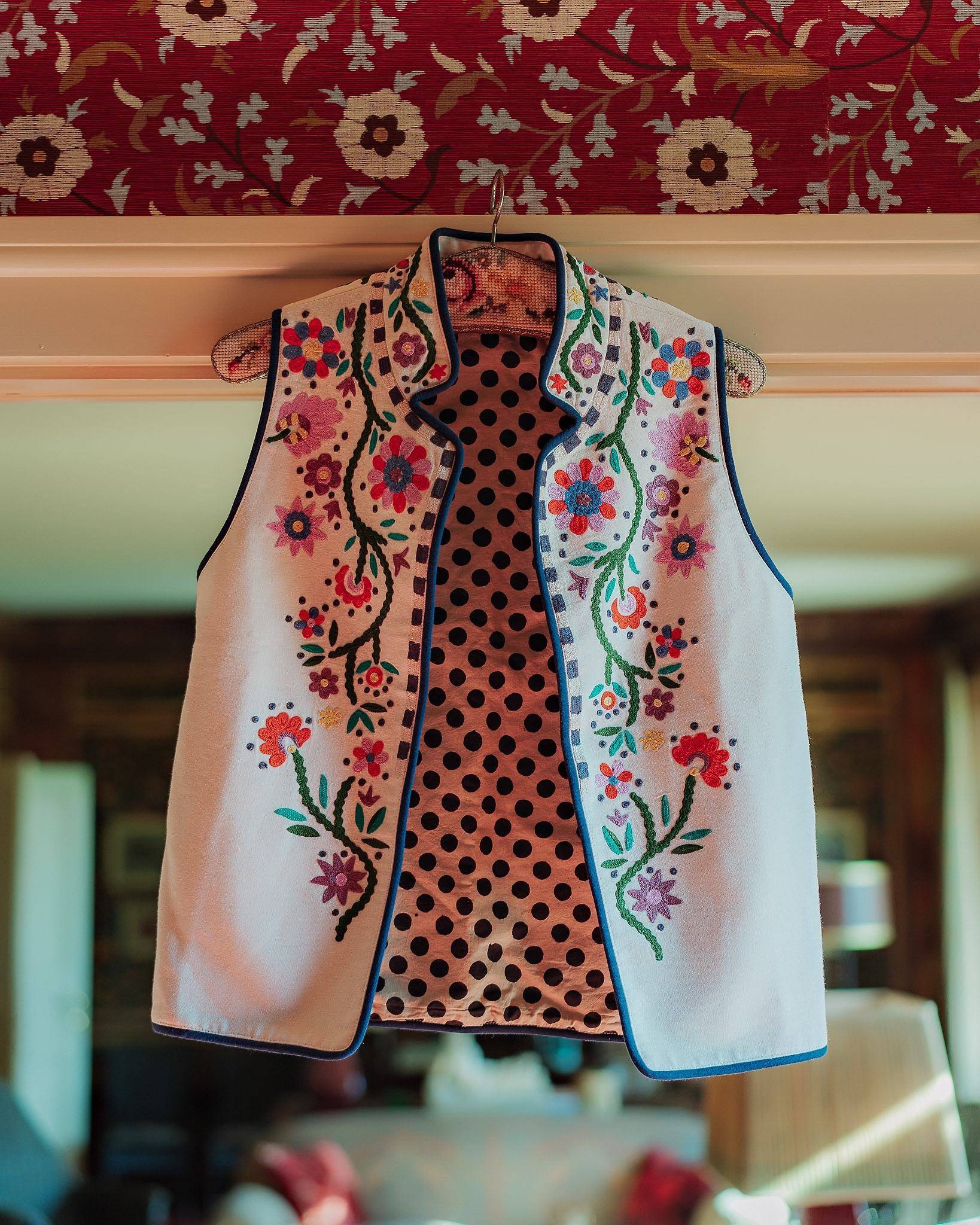 And in general, who or what most inspires you?

My mother always comes to mind. As the oldest of her four children, I grew up in her art studio and she taught me how to be an artist, and that the pursuit of creating was valid, and a vocation. She epitomizes beauty and kindness, and her passion and care for detail inspires me. The artisans we collaborate with are my teachers and a source of inspiration. Their mastery of cloth and spirit of collaboration make it easy to feel inspired. I think it was Yves Saint Laurent who said, 'style is a perfection of a point of view'. I've always loved that; as a maker you are always editing and refining your craft and I think that ongoing pursuit is magical and motivating.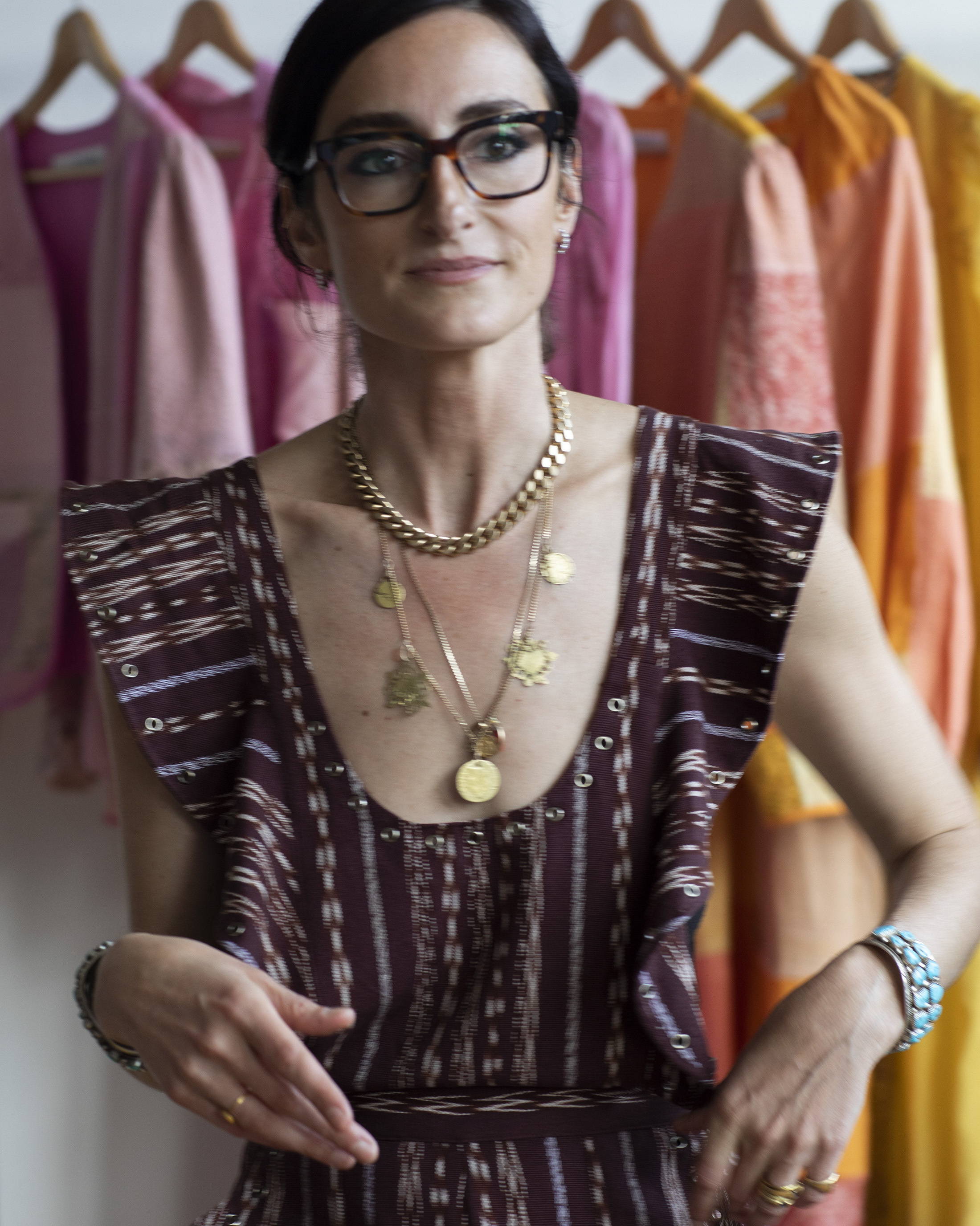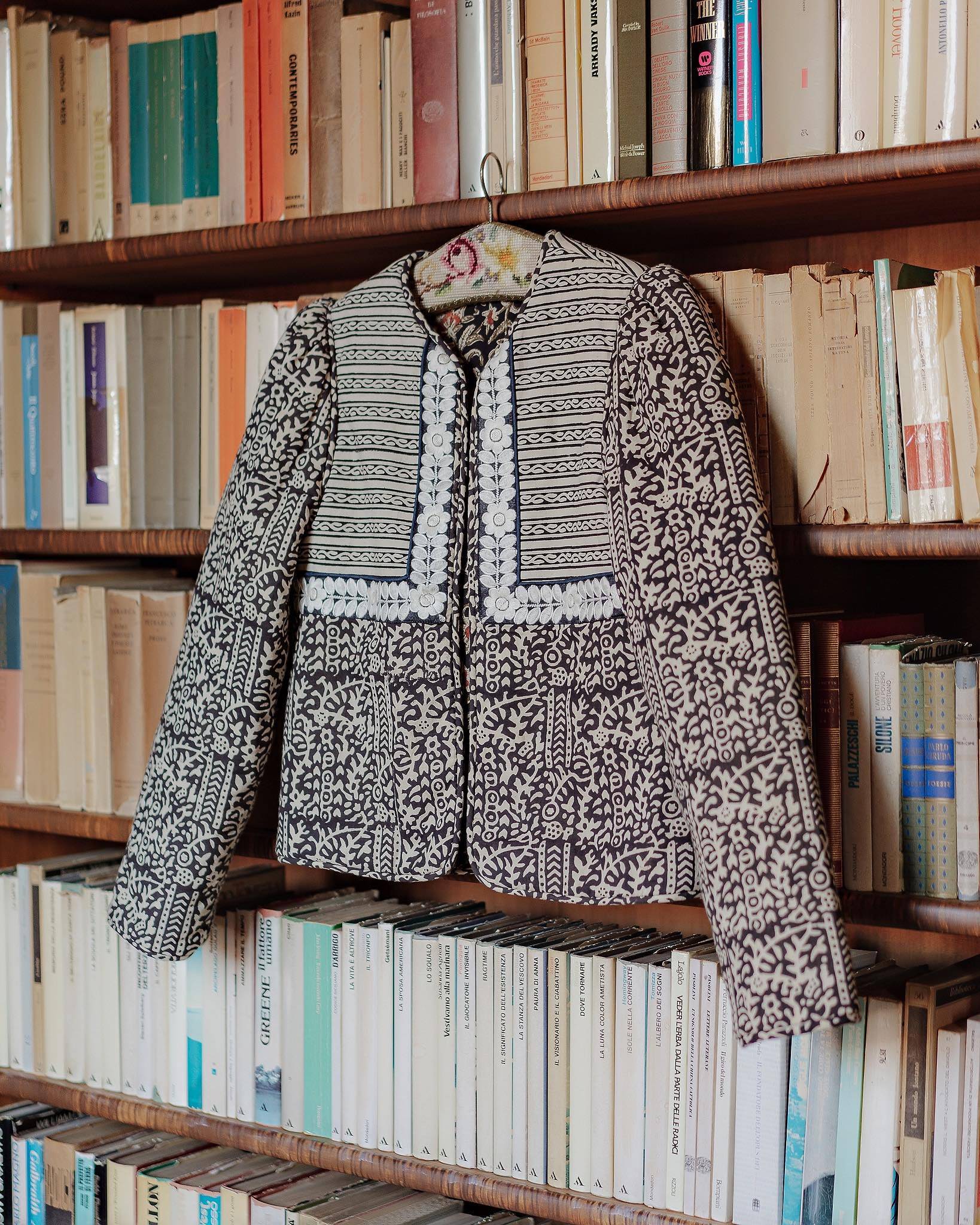 Do you have any themes or narratives in mind when designing your pieces?

I try to approach design with timelessness in mind. I don't understand trends, and want our pieces to have integrity and feel current regardless of the season they belong to. I only work in natural fibers, so I find the pieces actually tend to get better with age. I love vintage, and I'm particularly inspired by the Pre-Raphelites, The Bloomsbury Group, the 1970's, Jimi Hendrix, The Rolling Stones and all those wonderful Swinging London characters, but I always try to bring those themes into something for the contemporary wearer.
I find when something is authentic, whether it be a cloth, a technique or a person, it intrinsically has a story behind it. Every piece I create has a hand process behind it, whether hand-printed, hand-embroidered, hand-quilted or hand-woven, made in the most authentic way possible. And so, each garment has a life of its own and a story to tell. It's my intention that the wearer feels this, and the quality of these traditional methods and the care taken by the maker. I hope these pieces make them feel their most confident selves, wherever they're going.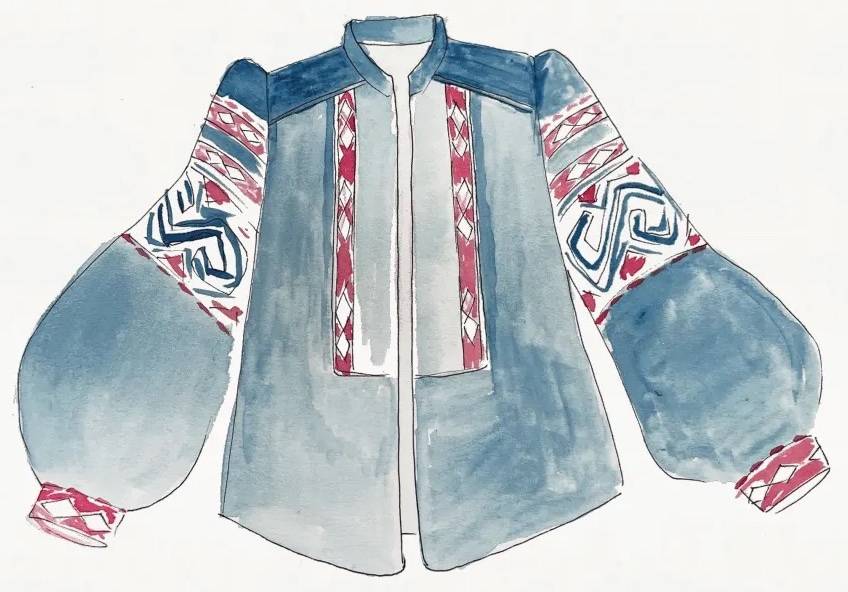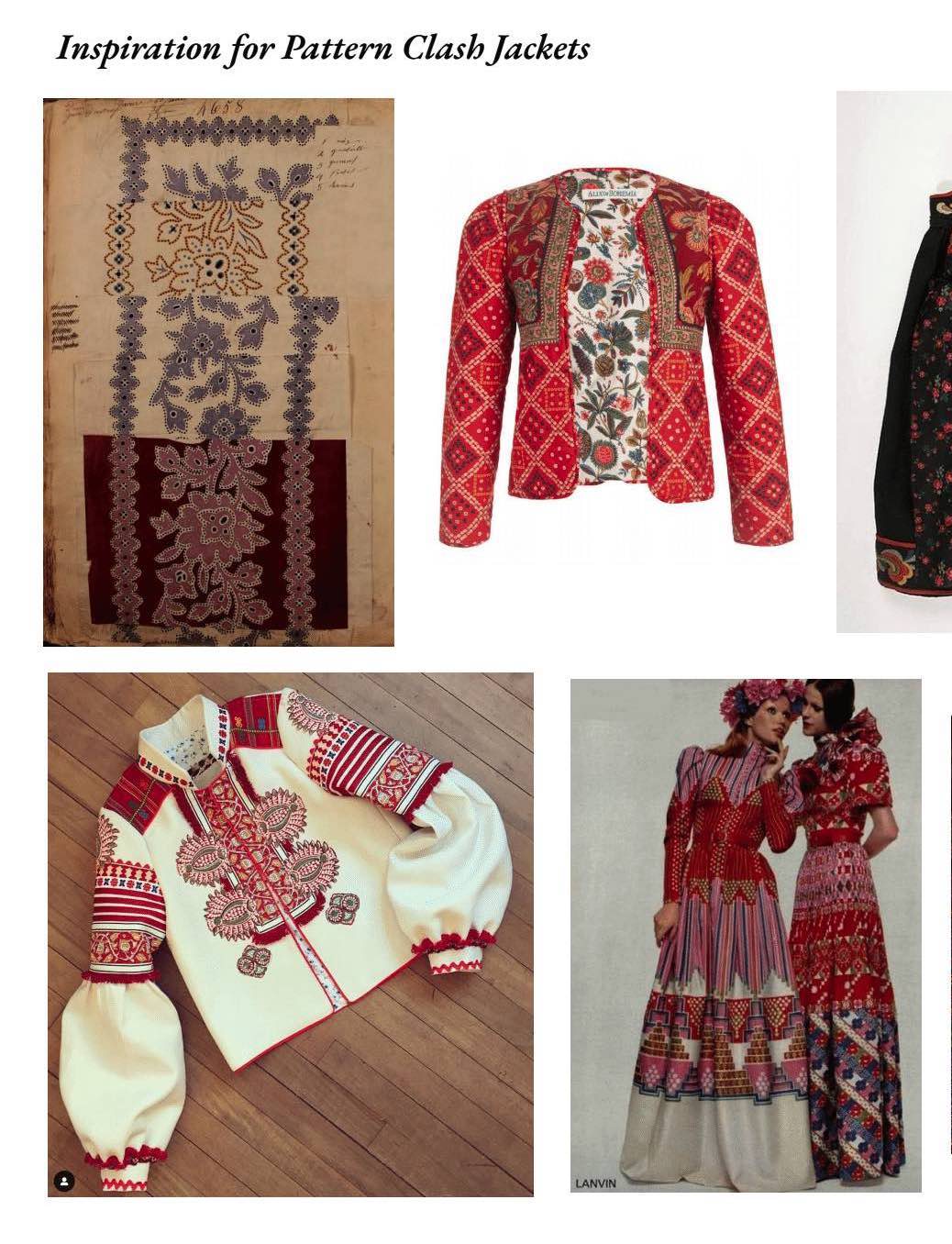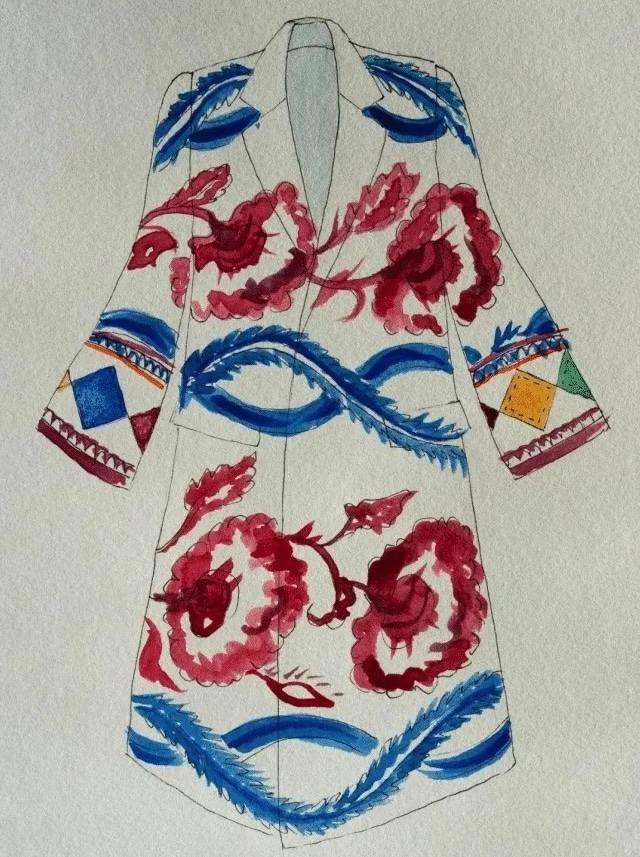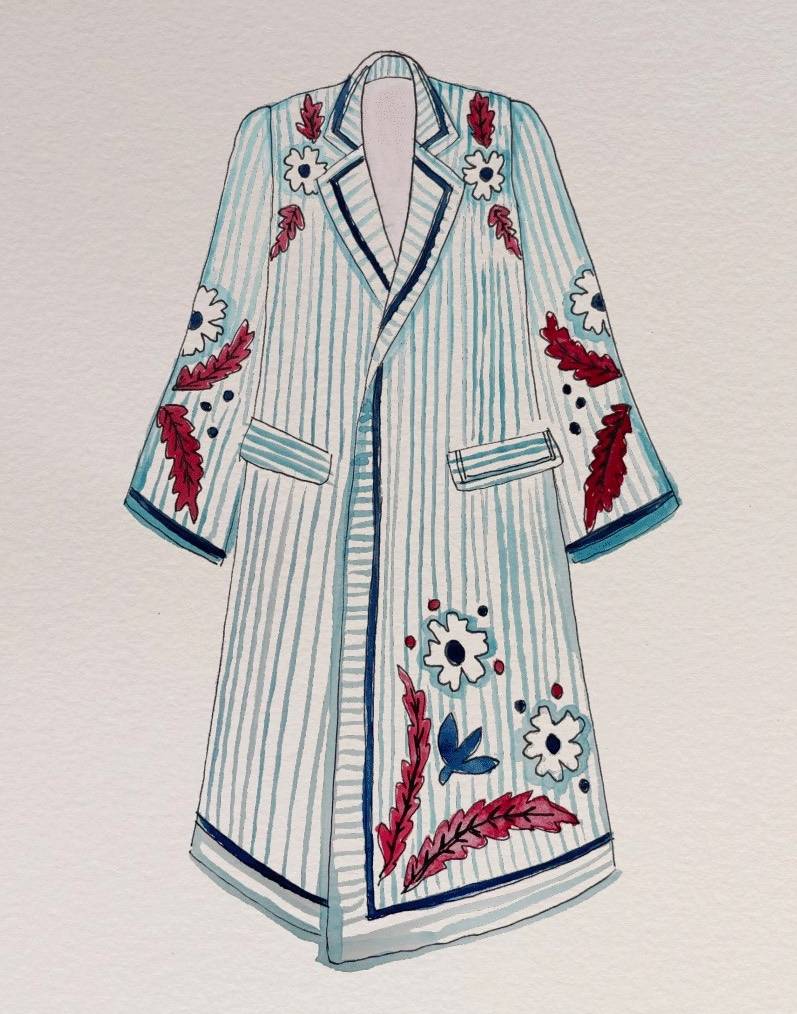 What does a typical working day look like for you?

My work environment is constantly changing, which is good because the rebel in me tends to reject routine. For example, today I'm in India working with our artisans, so I was fabric sourcing in the morning, shuttling to workshops to share lunch with the makers midday, and in the afternoon, trying on samples and choosing Pantone shades and hardware for the next collection. If I'm at home in New York, I usually have a slow morning with a little meditation, coffee and head to the studio around 9:30 or 10am. I bounce between the creative and the production side all day long: choosing fabrics, sketching, trying things on, playing around with materials, threads, techniques, beads, trying different things and modifying as I go. I work a lot on the floor as I layer things together. On the wall, I draw our embroidery motifs for sampling, and pin up things that I like - lots of moodboards and inspirational things in all areas of the studio. I like to see everything in front of me - I'm a very messy maker!
And what does home look like? How do you switch off and relax?

Home is currently New York. My husband, Sebastian, and I were living in Mallorca, and spent the pandemic in the Dominican Republic, and now we live in Greenpoint, Brooklyn, which is a fun change of scenery. I love being by the water and the energy I get from this city and it's characters. Sebastian and I run Alix of Bohemia and our studio is within walking distance from our apartment, which is lovely as we usually go home for lunch, which feels civilized.
I'm learning how to [switch off]. Alix of Bohemia, and using my hands, is so intermeshed in my life; even if I am on vacation I am sketching something or scavenging for beautiful shells, or searching for special vintage to inspire collections. I love to cook and find it very relaxing to get lost in the process of preparing a great meal for people I love. There is something meditative about the beginning, middle and end of the whole thing - from the shopping for ingredients, to preparing the feast, to arranging the table and the flowers. I love it all.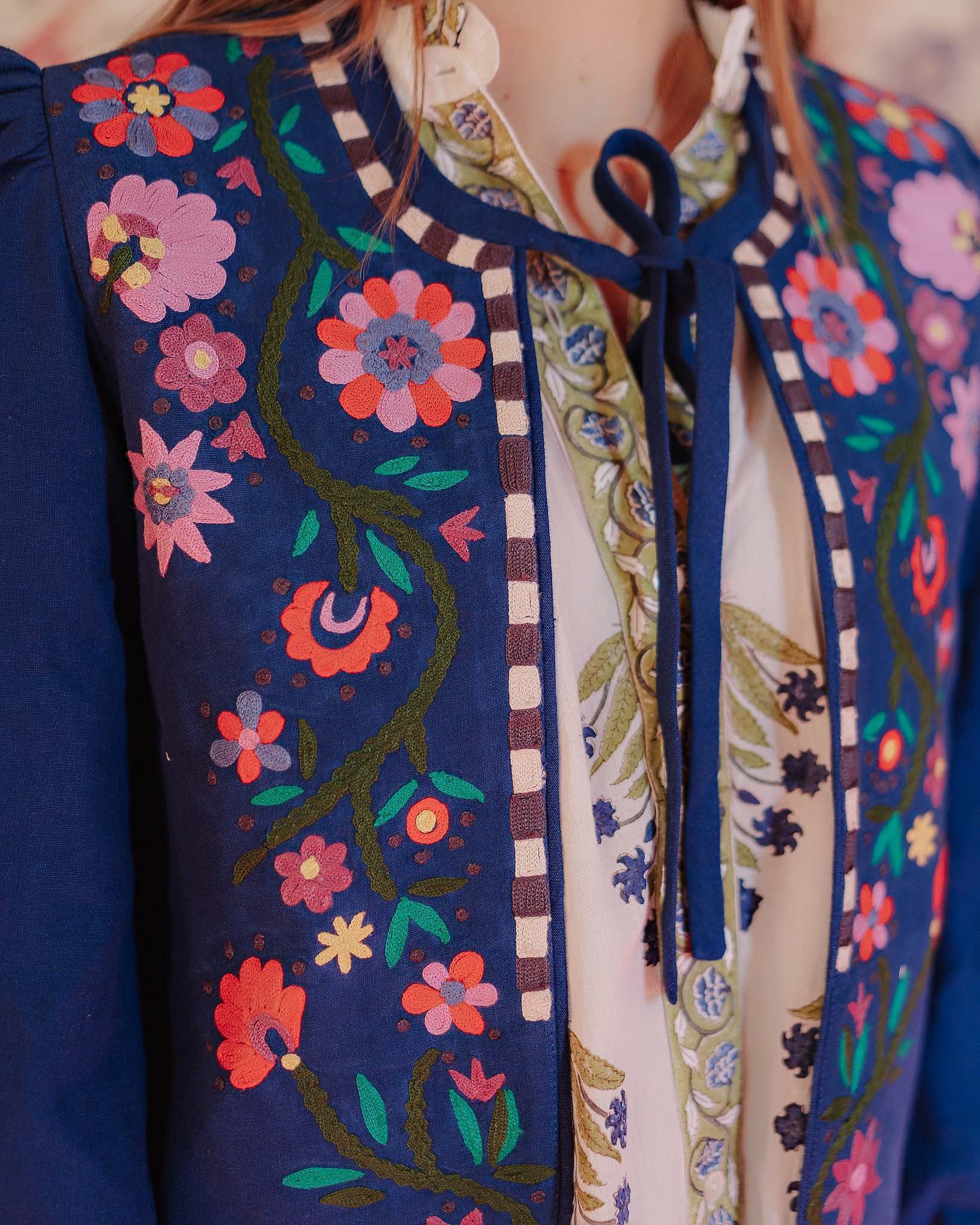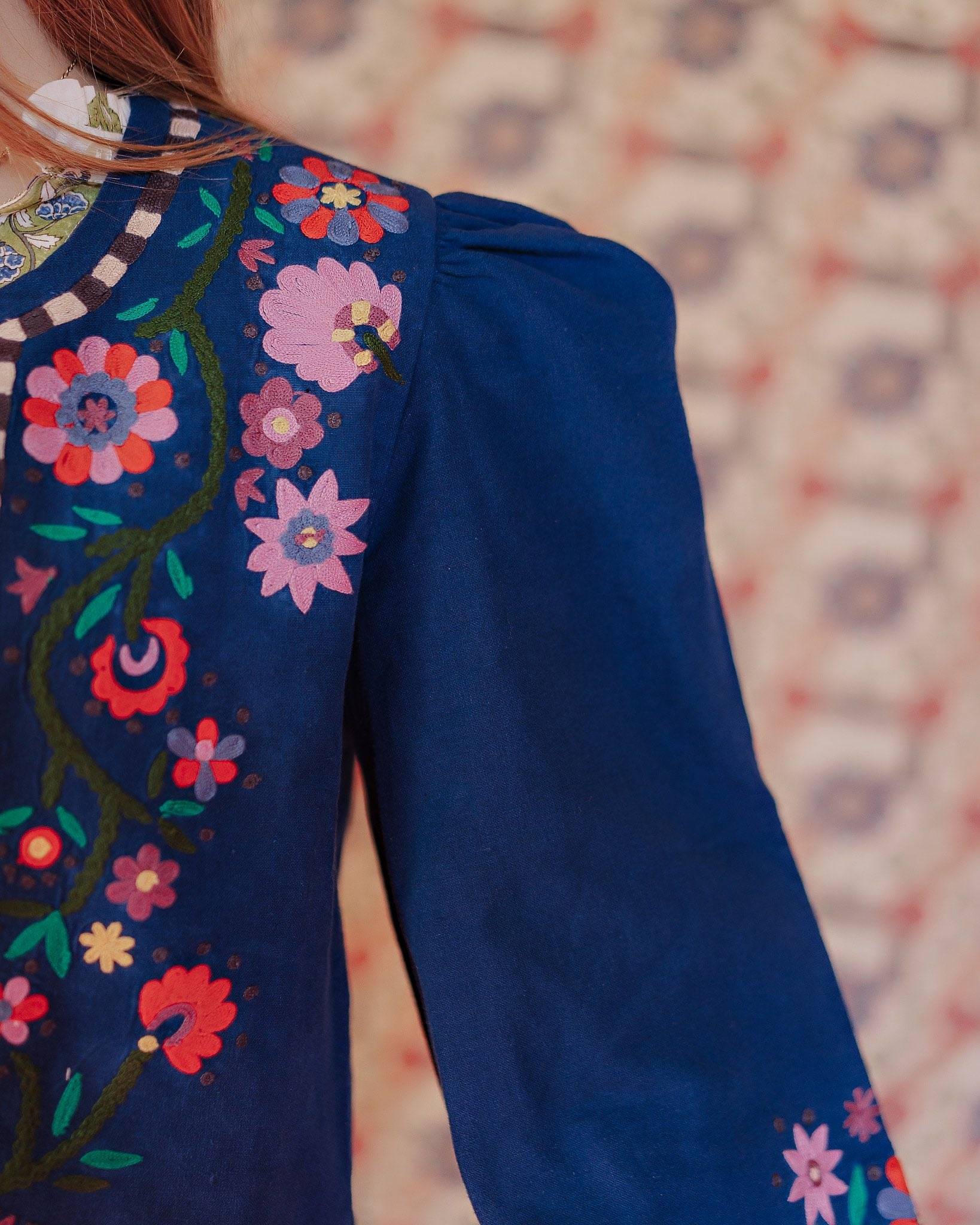 Your favorite museum or gallery?

La Fondation Maeght in Saint Paul de Vence, France. 

An artist you'd collect if you could?

I cannot choose one. Alexander Calder, Picasso, Niki de Saint Phalle, Helen Frankenthaller, Alberto Giacommetti, Georgia O'Keefe, Brancusi, Miro; I could go on. I am enchanted by their respective styles, refusal to conform and mastery of their mediums. 

And, finally, what are the best and worst things about being a designer and maker?

The best part of being a designer is getting to realize something from start to finish. Going from inside my head to getting to hold it in my hands, and all the little decisions along the way - I love it. The worst part of being a designer is not having enough time to realize all my ideas spinning in my head! I joke that I need to clone myself… But honestly, nothing makes me prouder than when I see people on the street wearing my things. There are so many designers to choose from and when someone chooses to invest in one of our pieces, it's very humbling and a real thrill. It's not just my friends and family like it was in the beginning, although it's an amazing compliment that my 96-year-old grandmother (the harshest critic!) wears our jackets with pride.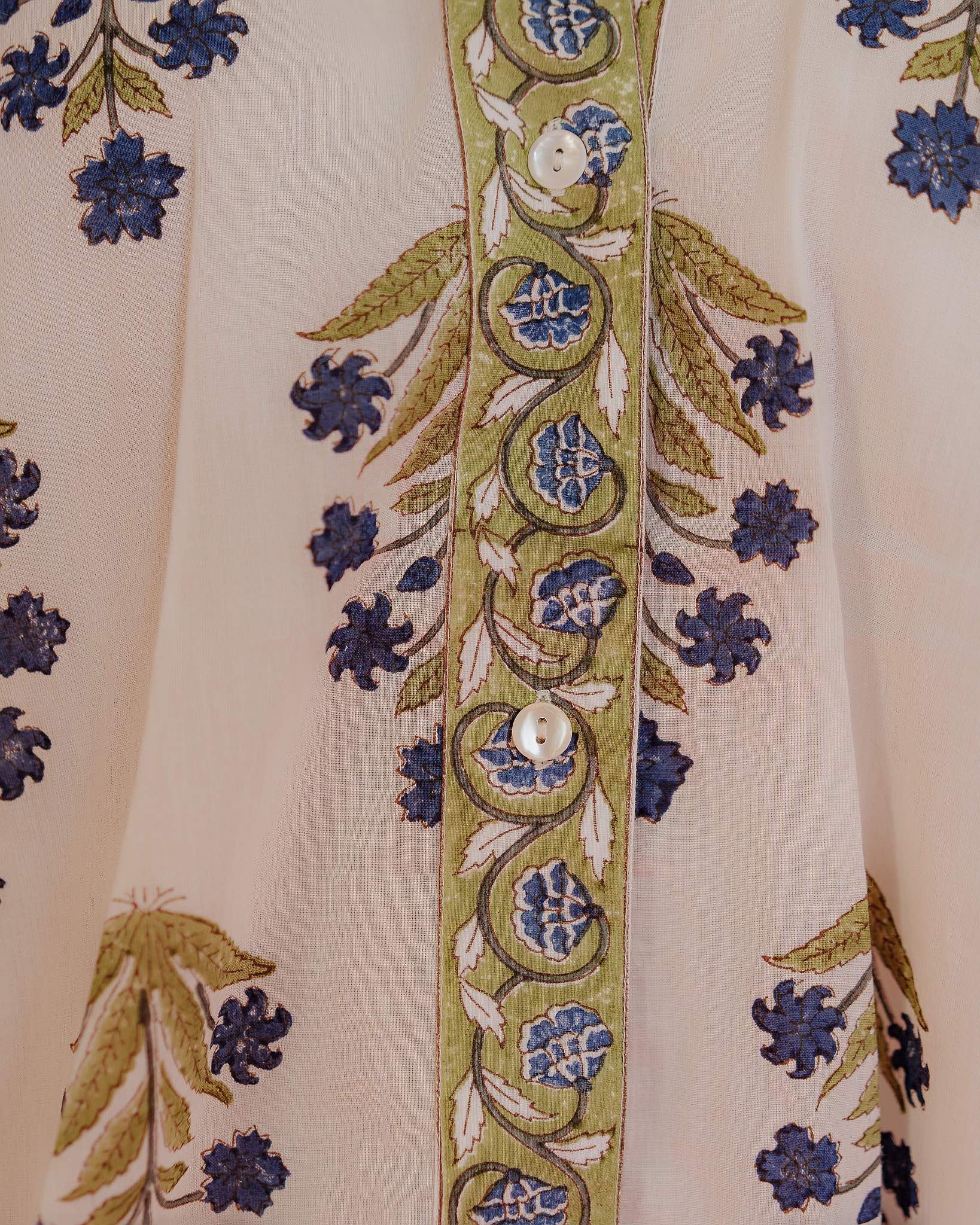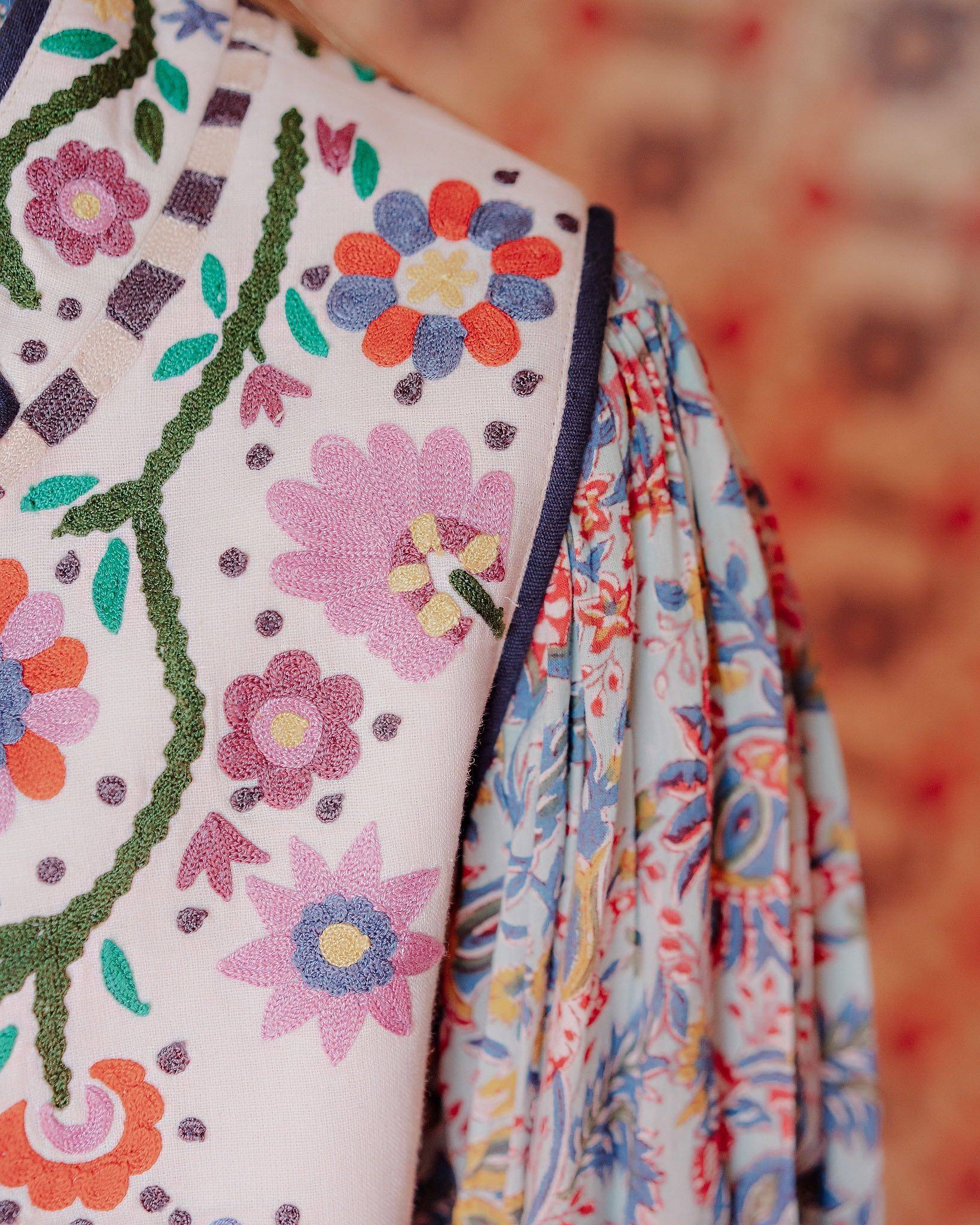 Explore More
Discover striking photography and thoughtful prose from the world's most atmospheric interiors #worldofcabana