Interview by Sophie Goodwin
Images from
Alma Berrow
and
Joya Berrow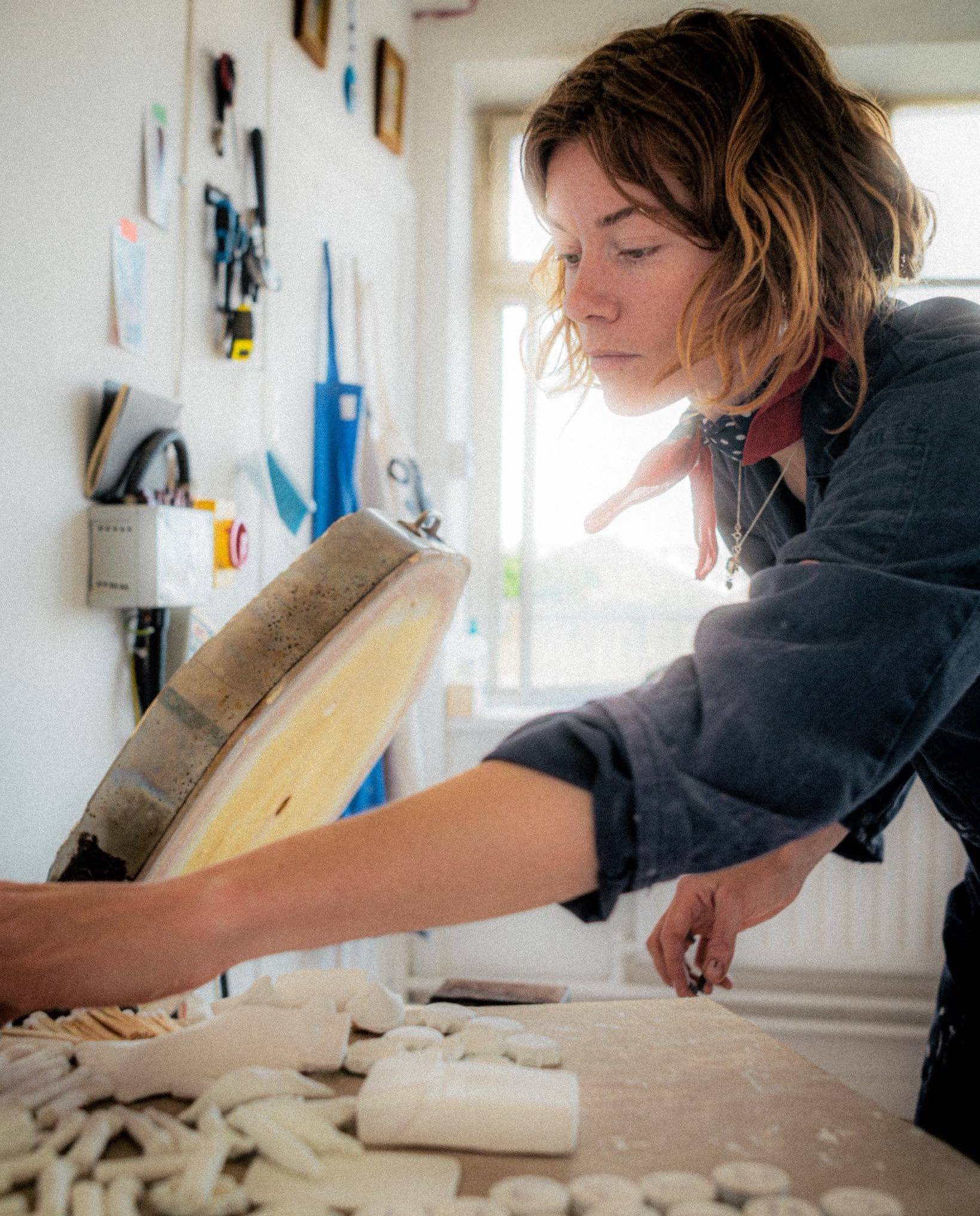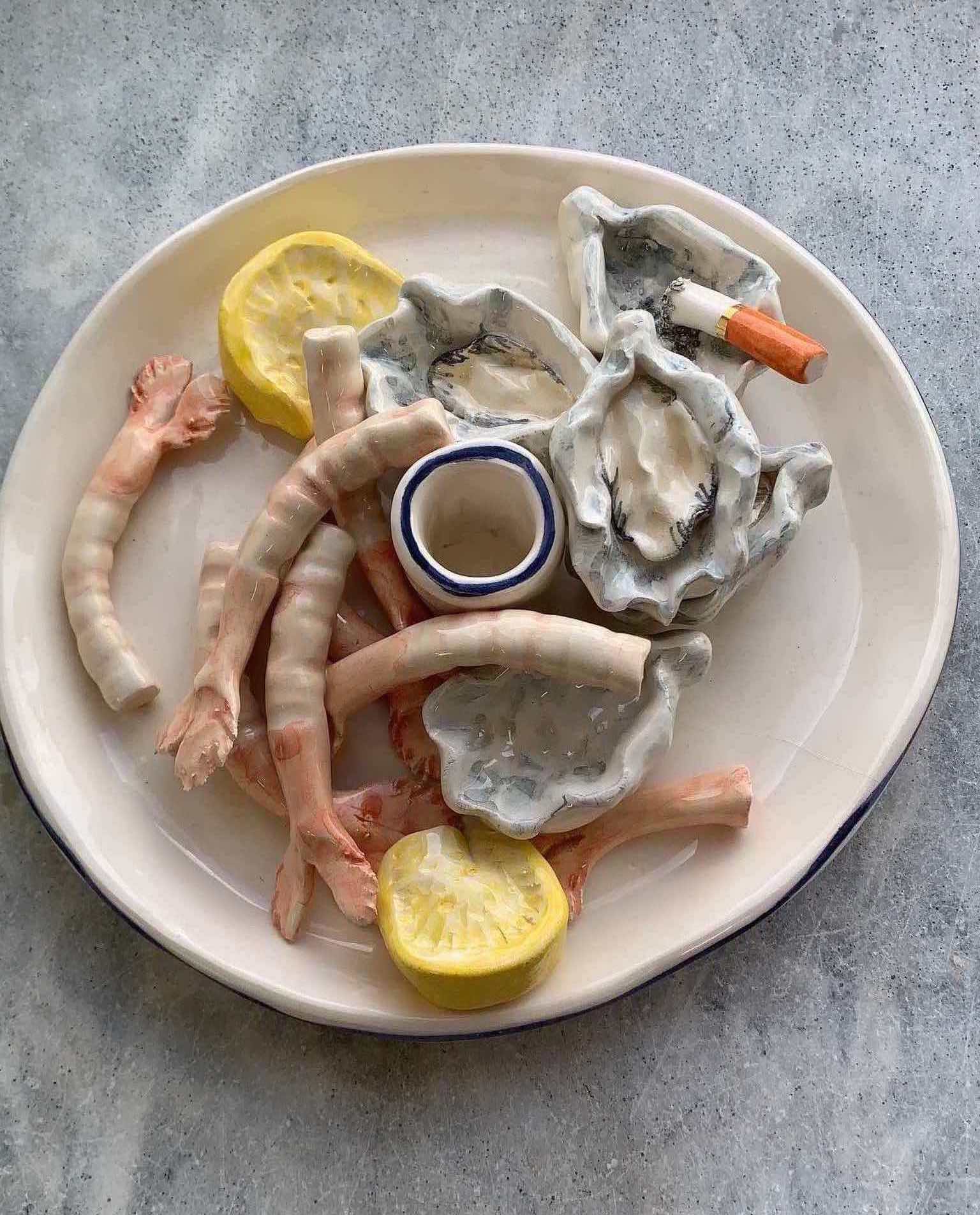 Alma Berrow's whimsical, tongue-in-cheek porcelain sculptures offer a ceramic take on moments in time, often memories of a wild night. She talks to Sophie Goodwin about her inspirations and artistic journey so far.

London-based ceramic artist, Alma Berrow, creates surprisingly delicate 'fake-real' objects and candy-glazed porcelain sculptures that celebrate both high and low culture: the macabre and the palatable; the "dark underbelly" of excess and luxurious debauchery. Her recent solo exhibition at Galeria Hilario Galguera in

Mexico City

was a triumph for a self-taught artist who, despite an artistic background – Alma is from a highly creative family and studied art and textiles at university – only began making porcelain sculptures during lockdown.
Inspiration struck while living with her "incredibly artistic" mother, herself a gifted ceramicist, during the early, uncertain days of the pandemic. Early experimentation was followed by tuition, both familial and via

YouTube

tutorials, and, "many fraught phone calls to suppliers" as she responded to this new artistic calling.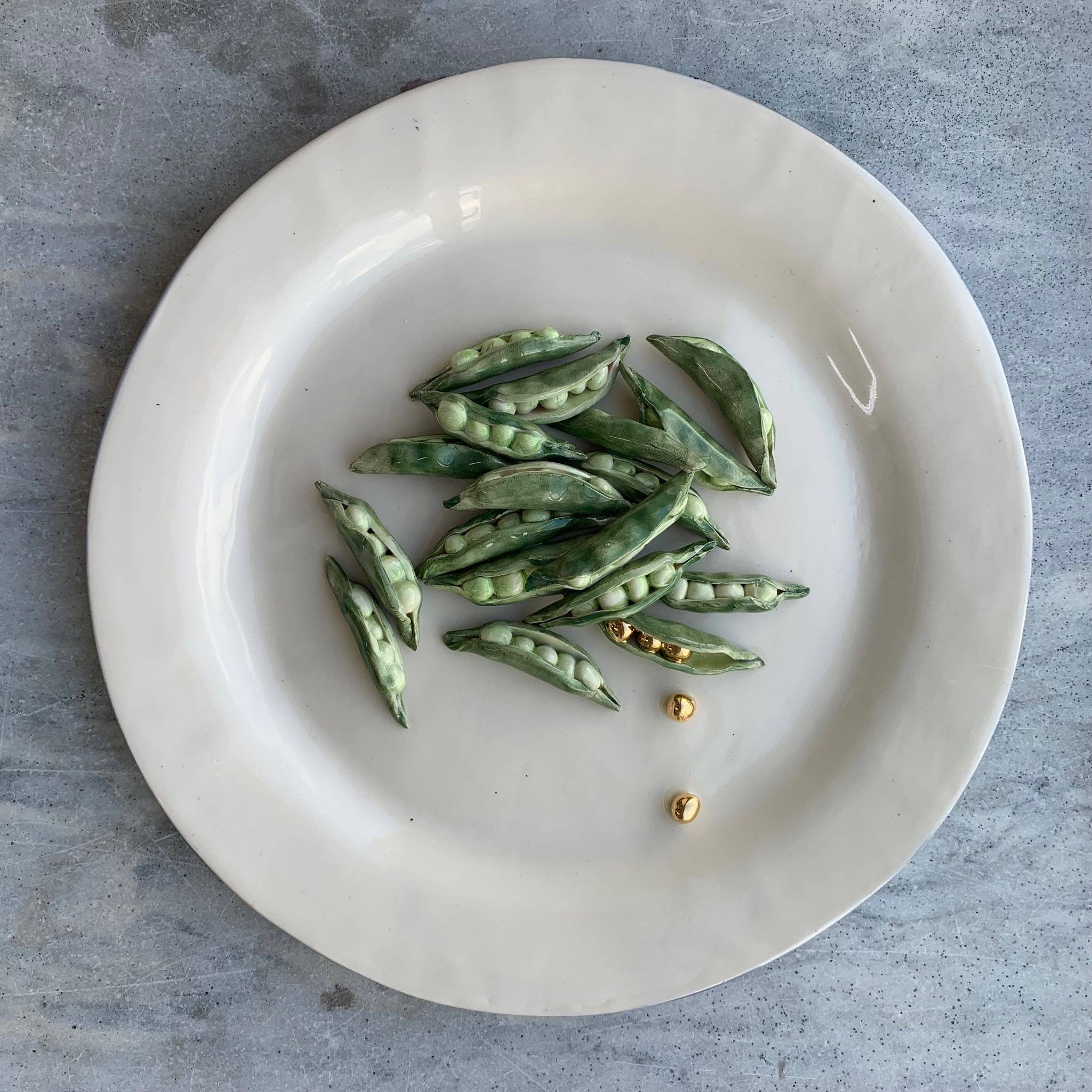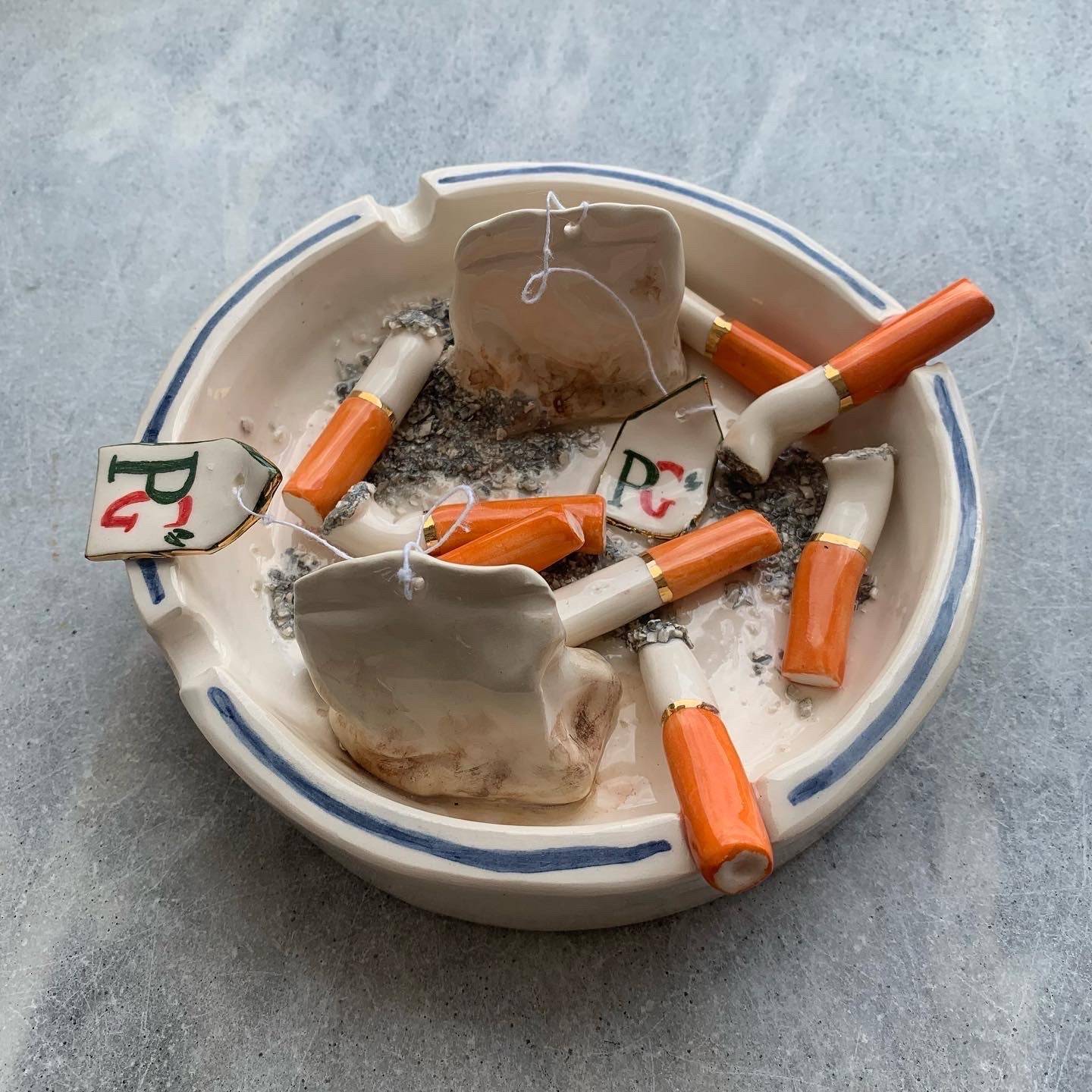 Following the success of her first show in Mexico City, Alma is preparing for a second solo show, this time at London's Sapling Gallery. The show, which opens in March, will explore "the idea of Buddhist Kleshas and the three poisons – anger, desire and uncertainty".
Are there any themes running through your work? 
Playfulness within the balance between the adult and the inner child, society and shame: all offset by lightness and a little irony.
Your ceramics are inspired by debauchery, excess and frivolity, underpinned with a sense of macabre charm. How do you balance such a myriad of emotions through your work?
By creating a sense of humour, if you can't laugh, you'll cry. Much of what I make has a dark underbelly, but through color and making it look shiny and delightful, like candy, I touch on subjects in an easier, more palatable way. 
You explore contrasts extensively, dark verses light, childhood verses adulthood; is the leap between despair and hope a dichotomy you enjoy? 
This is the internal struggle we all deal with. The Peter Pan syndrome. Do we ever grow up? When is the right time to grow up? Also what does that even mean?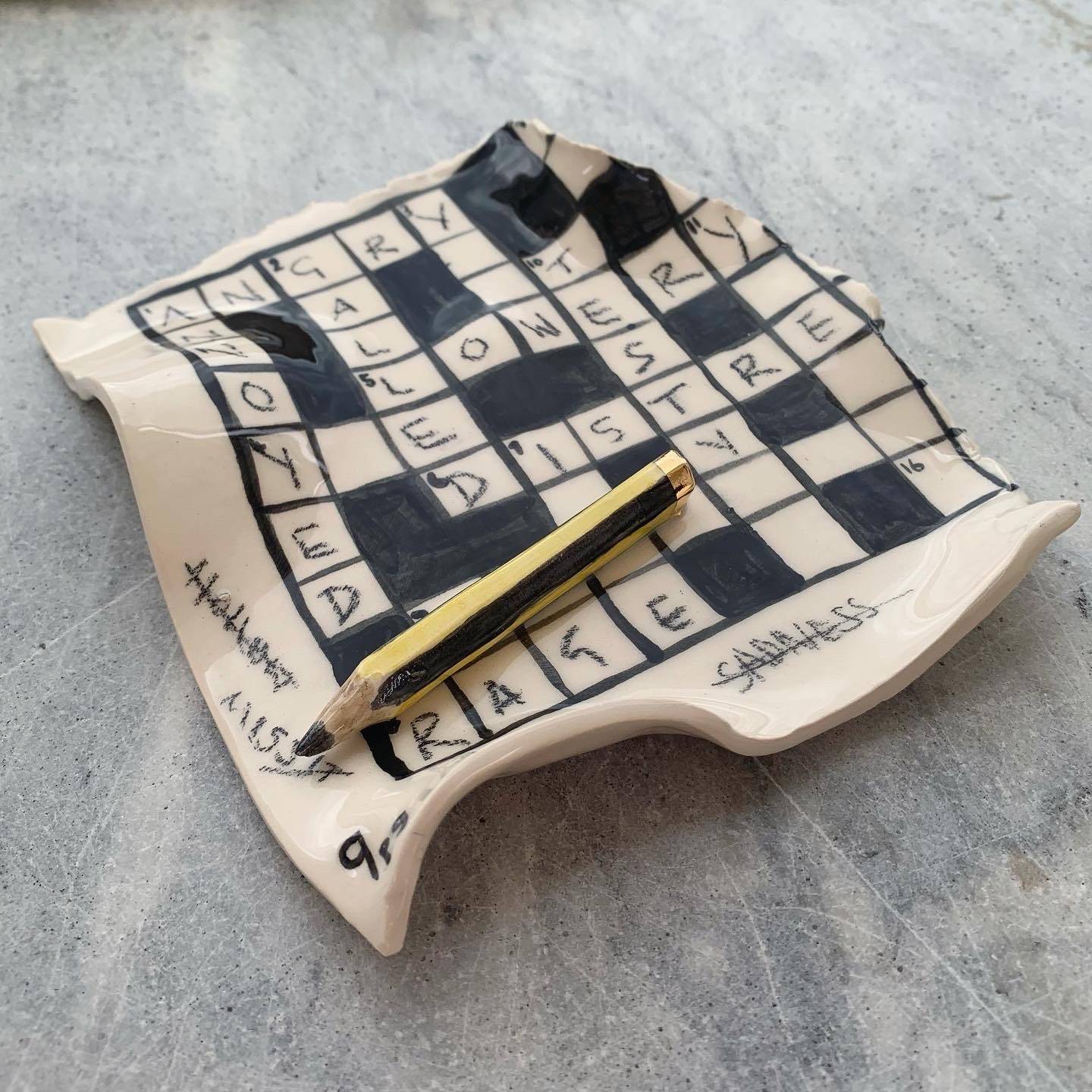 Cigarette butts, shadow hand puppets, decaying lemons, party poppers and 'call me' notes are among the day-to-day objects you twist and morph. What is their appeal?
Basic and obscure encounters fascinate me. I was always obsessed with offbeat things like dolls house food, the real but not real, trompe l'oeil. By giving something like a ceramic backgammon board a sense of story, it suddenly becomes a piece of art. Something to observe AND engage with. A huge appeal for me is how people access my work, I've had clients try to empty one of my ashtrays. A conversation is created as a result. 
What do you consider your most significant ceramic piece? 
Probably 'Ifs and Butts' with Sotheby's (Woman) Artist Auction in May 2021. It was the largest body of work I had ever made at the time and seen publicly for the first time. For me the experience was a sensory overload. 
Can you describe your creative process?
I start with a lump of clay and vague idea of what I'd like to create, and go from there. Often it doesn't work as I wanted, but leads to another idea or formation I wouldn't have found otherwise. The gold crack in my work started when things broke in the kiln; rather than throw it away the crack became part of the story. Now I have to break things on purpose!
Your favorite artist or artwork? 
Niki De Saint Phalle is a huge inspiration; I was introduced to her as a child. Her sculptures are so playful, fantastical and full of life. I couldn't believe a place like the Tarot Garden really existed- I plan to visit this year.
Of what or whom are you most proud?
My sisters. The three of us are all creative but in such different ways. My older sister Grace is a chef and has her own restaurant Patiki beach, and my little sister Joya is a social & environmental Film Director. I occupy a space somewhere in the middle.
What would you like your legacy to be?
I'm still a work in progress. I hope we all are.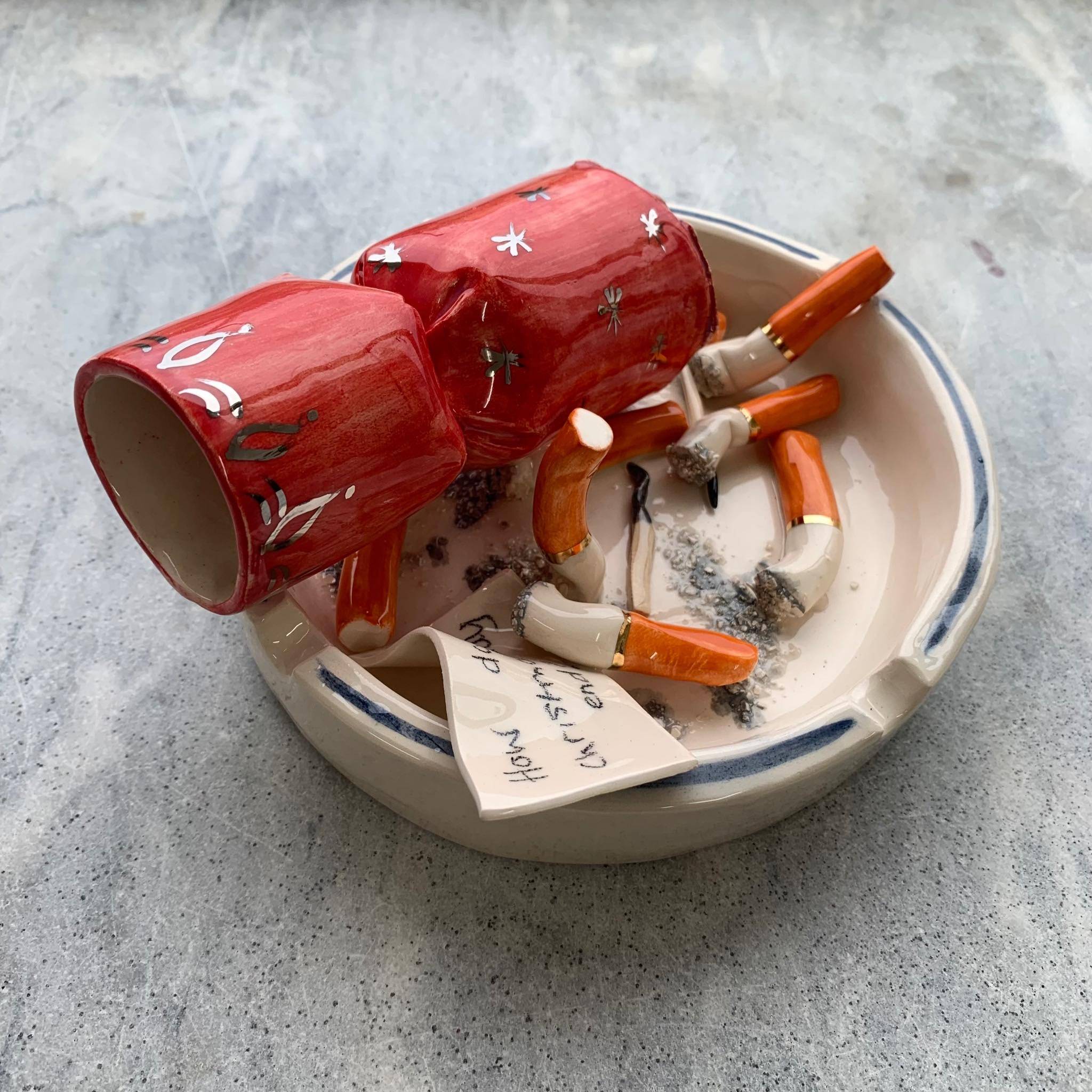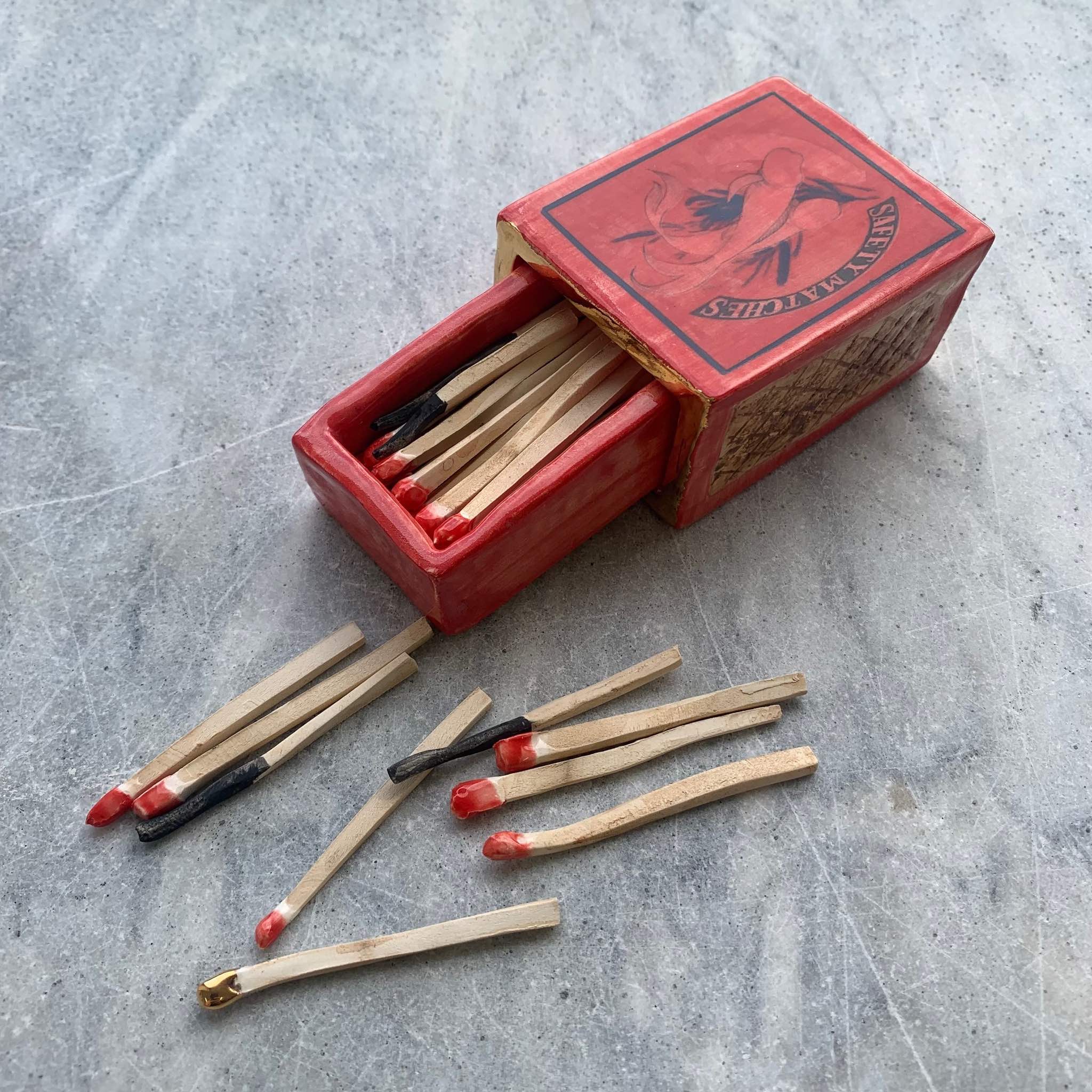 Explore More
Discover striking photography and thoughtful prose from the world's most atmospheric interiors #worldofcabana