Interview by Camilla Frances
Images from Studio Wood London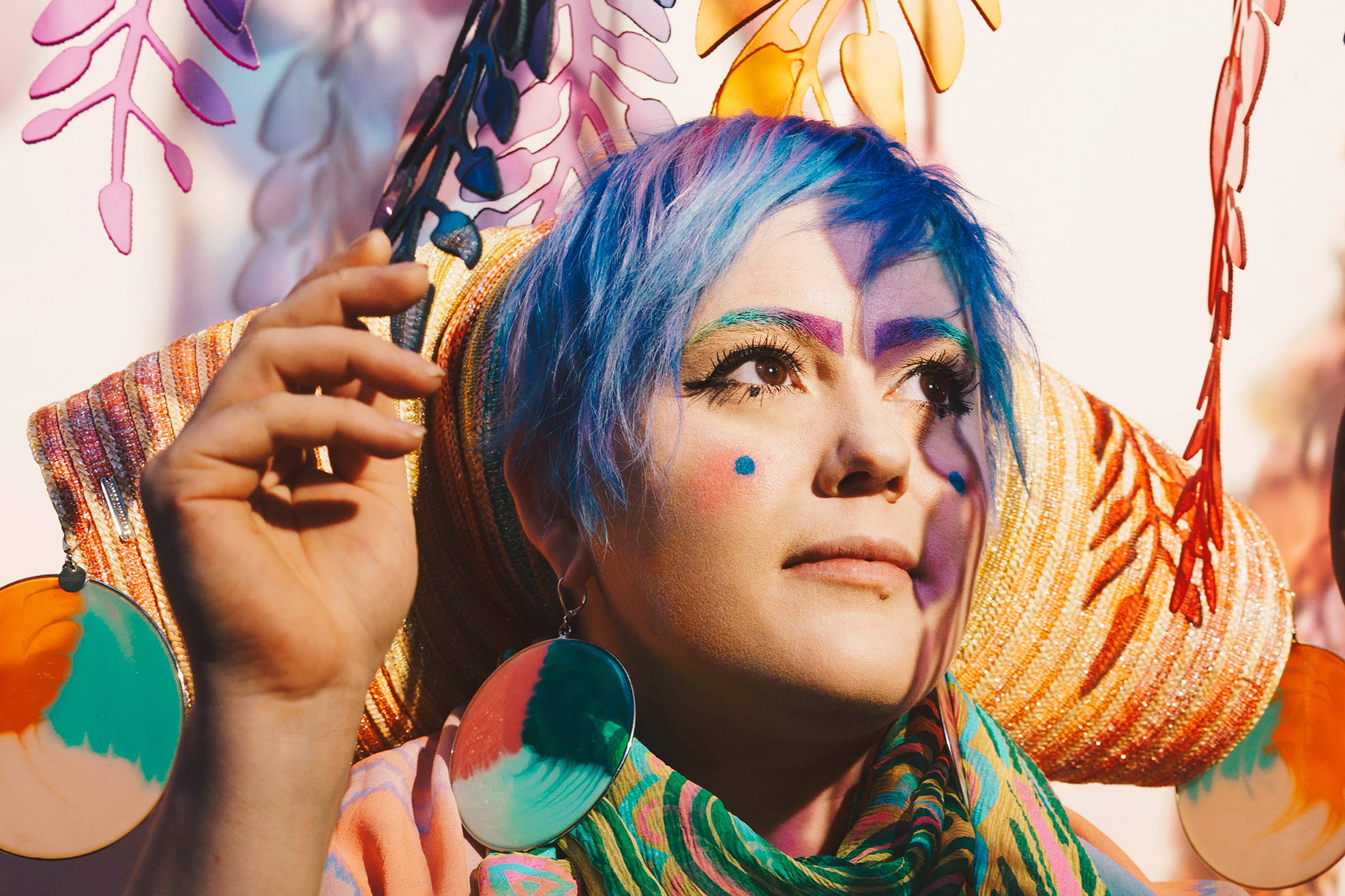 Multi-award winning British designer, Bethan Laura Wood, lives and works in London in a colorful world of intense creativity. Prolific and inventive, she launched her first collection of products at Milan's prestigious Nilufar gallery soon after graduating from the Royal College of Art, and last year launched her Ornate furniture collection, marking 10 years of collaboration with Nilufar. Bethan shares with Cabana her experiences, inspirations and obsessions, from influential travel in Mexico and Japan, to her 'Buckaroo' style.
The best party I've ever been to:
There were so many amazing parties when I first moved to London and was part of the BoomBox Crew, but my memory is not so exacting of those nights! I have to choose the Casa Fornasetti party, held by Barnaba Fornasetti every Salone del Mobile. The first one really sticks in my memory - coming into the garden with all these amazingly creative Milanese people, dancers in the trees, wonderful objects everywhere, tasty food, and then Barnaba DJing like a madman and it turns into a crazy sweaty disco where everyone dances so intensely.
It was the creative scene of Milan mixed with the spirit of everyone who came there; Barnaba curates his parties with artists, performances and musicians, like trumpeters. The house itself is a living artwork with historical pieces and objects, modern works and contemporary art, and everybody was so kind and warm and creative.
The most memorable trip I've taken:
I won designer of the future at Design Miami/Basel in 2013 and W Hotels sent each designer on a research residency, staying at a different W Hotel around the world. I was sent to Mexico City, which I'd always wanted to visit. A friend of mine, who was working in my studio, was visiting his family in Mexico at the time and showed me around all the museums, flea markets and artist spaces. It was an incredibly intense overload of amazingness, so many different experiences all at once. The color palette of Mexico is so different to the European color palette, it was like nothing I'd ever seen before. I didn't go on exotic holidays when I was young, it was mostly Wales, so this was a crazy injection of new. It had a massive impact on me.
A close second is Japan, which I'm still discovering. It's a similar theme of going to a country where the color palette, the setting, the proportions and systems of living are all set to a different rhythm. There are such different ways of living and being in Japan, compared to what I'd grown up with; I found this such an inspiration.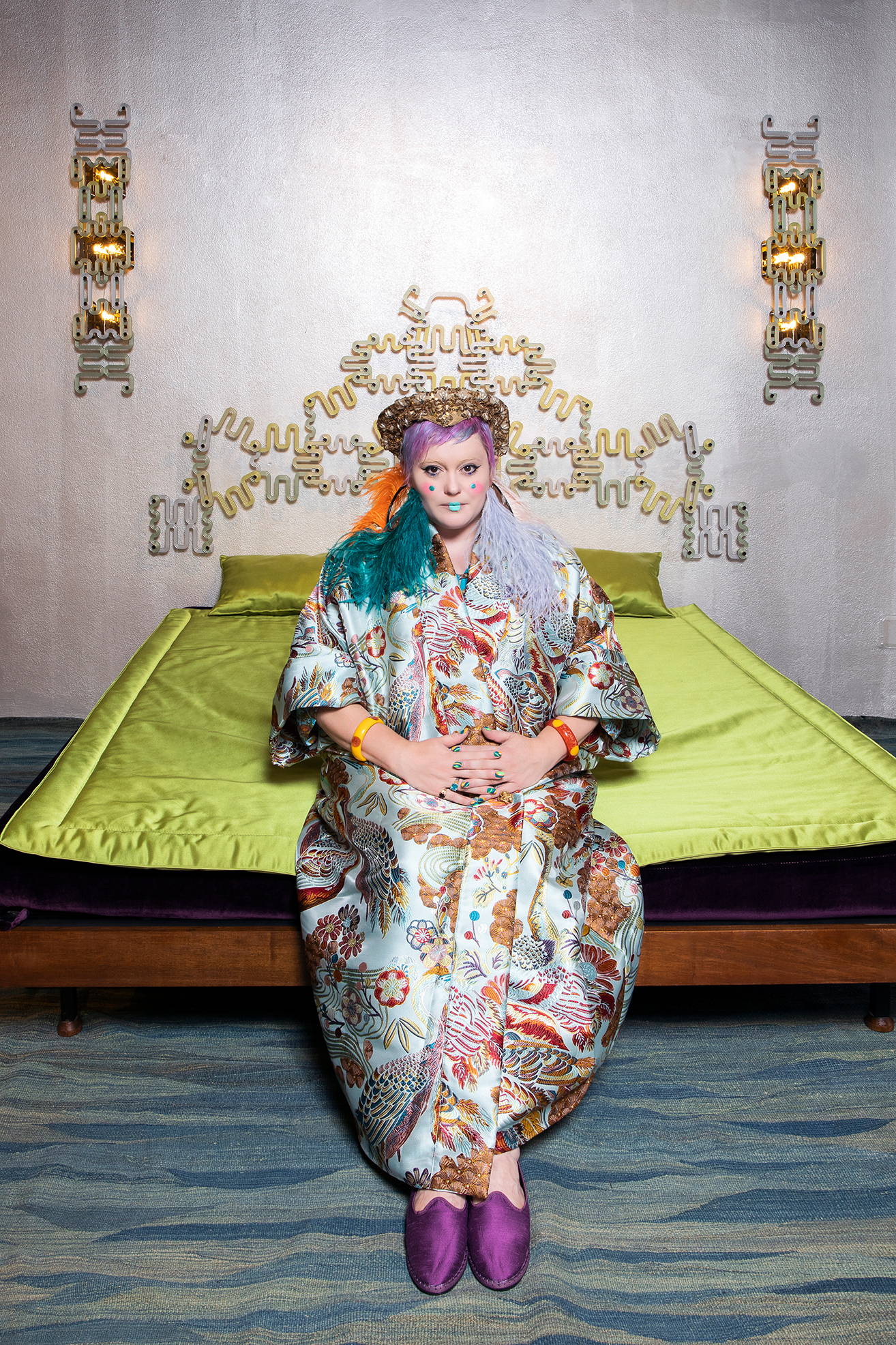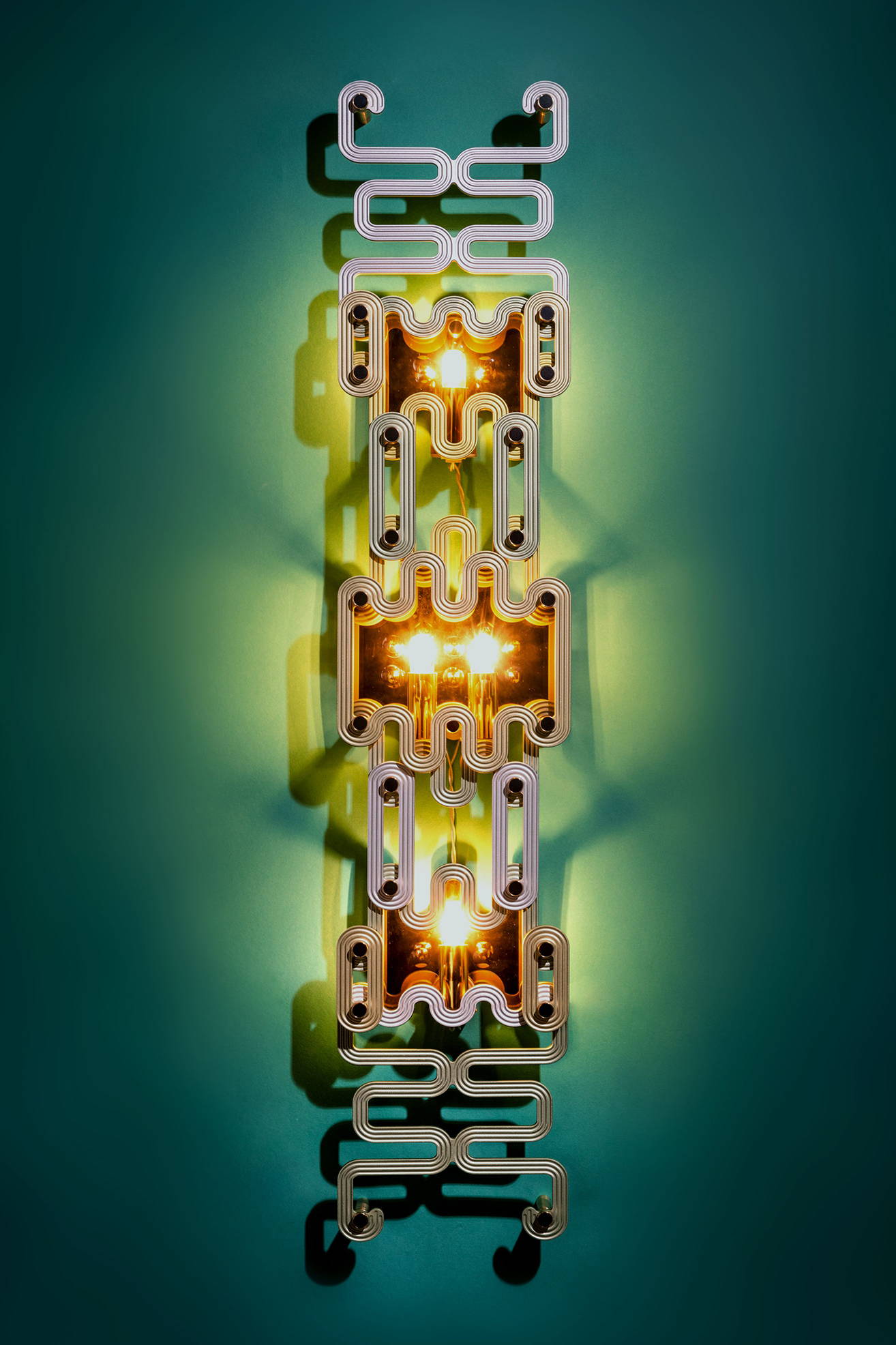 A moment that defined my career:
The first time I started working with Nilufar gallery in Milan; it was pivotal. Martino Gamper, my former tutor and a dear friend, introduced me to Nina Yashar, the founder of Nilufar, who was wearing some fabulous artistic jewelry. I hoped she might like my work. She asked to see my website and it all grew from there. The following year we launched my collection of moon rocks, laminate marquetry and totem lamps.
The greatest challenge I've overcome:
There will always be challenges defining my work, but one memory sticks with me - showing my final project during my art foundation. It was a total vomit of everything I'd been playing with that year. My tutor looked at it, at the 11th hour before assessment, and said: "It's not working, it's not clear what you're doing. What is the point of this reference? Or this?" She was right; I didn't know how to edit my work and connect it all together. It was too late to salvage my work, so we just had to go to the pub! She was letting me down gently, and what she said was incredibly insightful and helpful. I wasn't able to understand how to present a story in my work then. She taught me to be strict about the things I pick up and put down at different times, how to cut out all the noise.
I would describe my childhood as:
I had a creative childhood; my dad is an architect and my Mum is an occupational therapist. I always remember there being a focus on pottery and creating things that were meditative for people. She used to bring tools and paints back. They always encouraged me to make, and sew, and paint right from the beginning.
The possession I treasure most:
The entire contents of my house! As a maximalist, I cannot make a choice. But I suppose if I really had to, there is a painting I have by an outsider artist, which I found at a flea market. It's a crazy psychedelic knight on horseback, and I love it. It really speaks to me.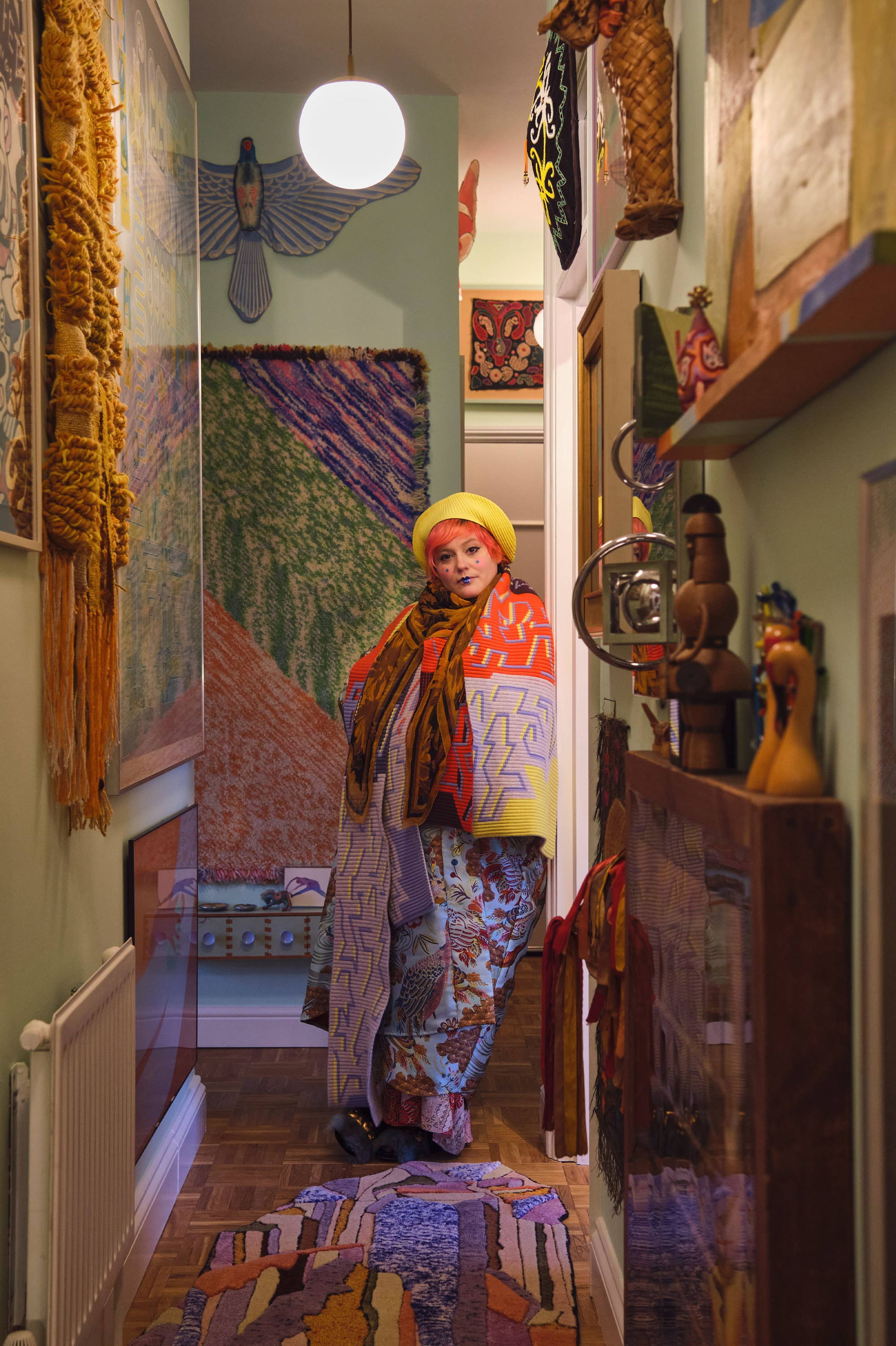 My favorite flea market:
I always love London's Spitalfields Market on a Thursday morning. It's struggling, due to the development of Spitalfields, but while it exists, I will support it. There are some wonderful dealers there, like Lawrence Prentice, and I just love the eclectic mix of things.
Ideal interiors in three words:
Full-on, intense, patterned.
Distasteful interiors in three words:
Full-on, intense, patterned. The same! Because this can go too far and tip over into hoarding. In general though, I find empty spaces uncomfortable unless there is plenty of balance and detail. I need environments that feel well designed and well-thought through, not spaces that are designed to suit everybody and speak of nobody.
The best gift I've ever given:
I love giving gifts and finding things for people. I particularly enjoy finding very scary or weird children's toys for friends about to have children! I like to see how long it stays. My best attempt was a creepy hand puppet with a monkey's face on each finger, which I also bought in a flea market. The Mum doesn't like it, but the children do!
The best gift I've ever received:
Chloe, my niece, did a project at school and made an amazing biotech habit for a sloth, a frog and a bird, all painted in papier-mâché. She gave it to me afterwards; I love it.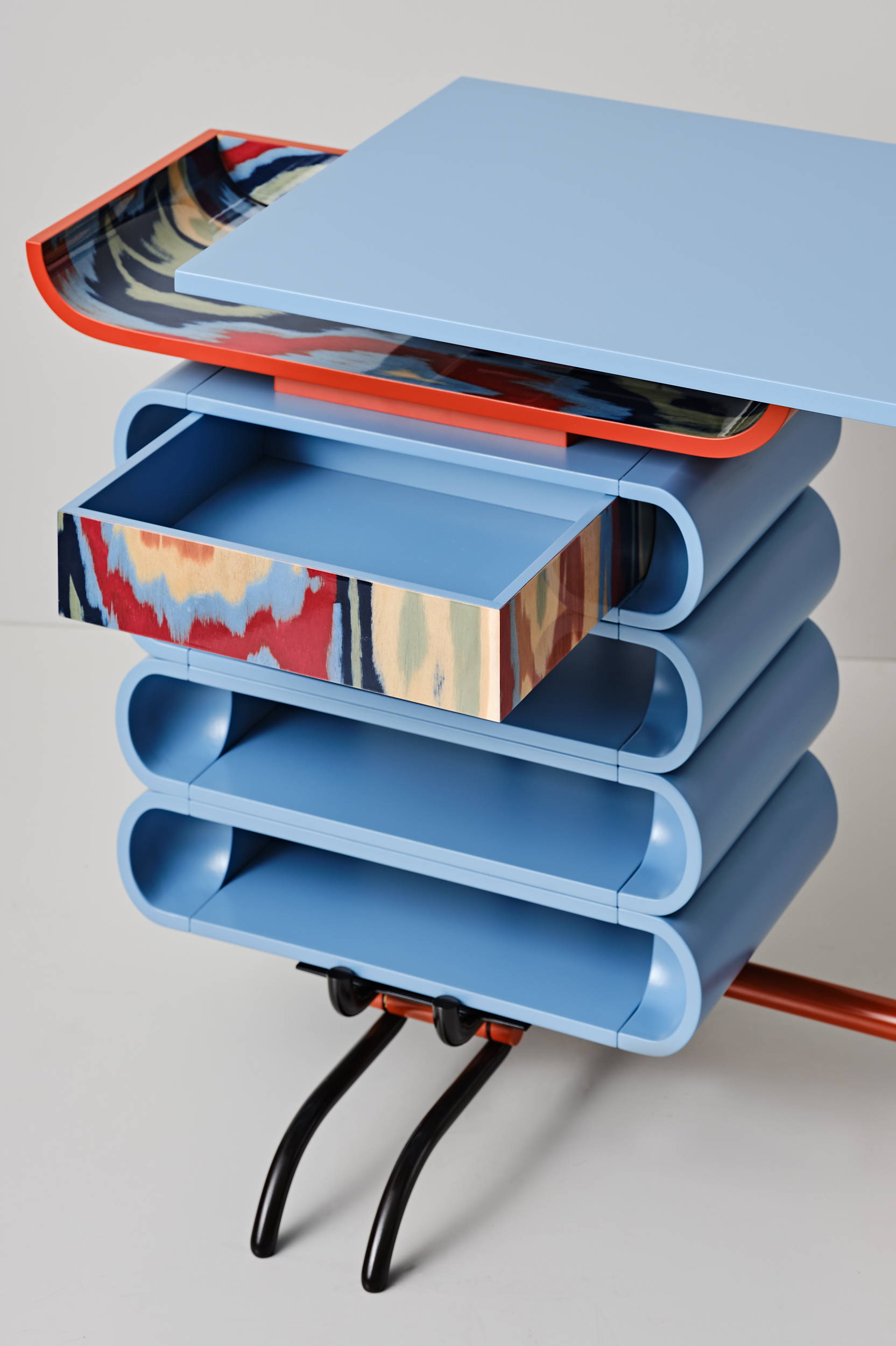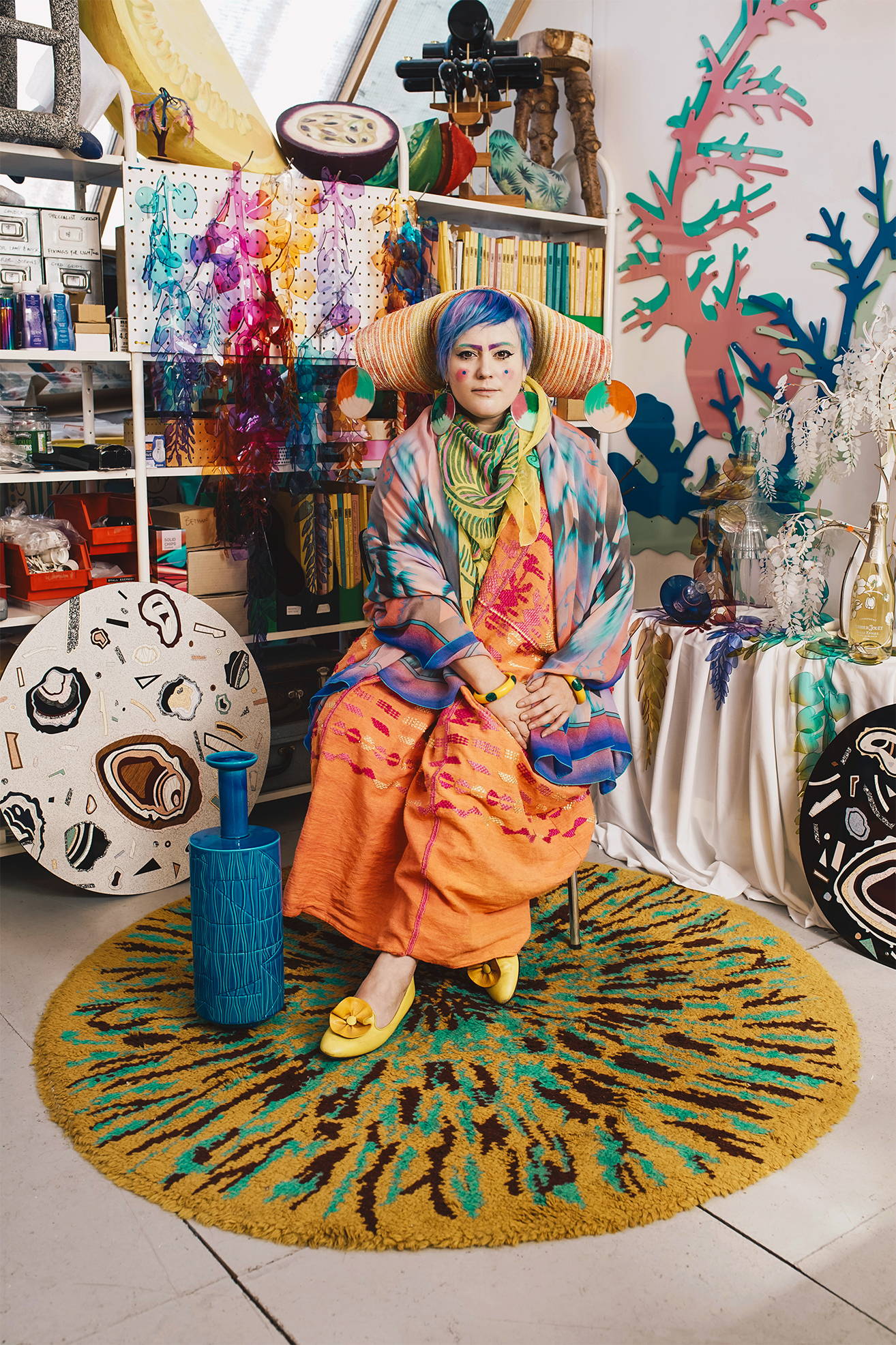 I feel most confident when wearing:
Everything possible! Layers upon layers.
My signature scent:
I'm not really that nasal-based as a person - I don't have the best connection to scent - but I did a wonderful project with Miss Dior and I'd been wearing their scent to get in the zone to build a sculpture for them. It's a really lovely scent, so I do still wear it.
My all-time favorite fabric:
The Bauhaus print, a colorful repeat pattern by the Collier Campbell sisters for Liberty, based on a tapestry by Gunter Stölzl. I have a strong visual memory of this as my sister was using it for a project in school; I was so jealous! It was designed in the 70s and connected to the Bauhaus and the weaving of textiles, how many women made their way in life. I love the story of this weave, it will have introduced a lot of people to the Bauhaus.
A new artist or designer whose work excites me:
Rio Kobayashi, who I recently commissioned to build some doors for my wardrobes at home. He has a really interesting design language, I'm always interested in what he's doing.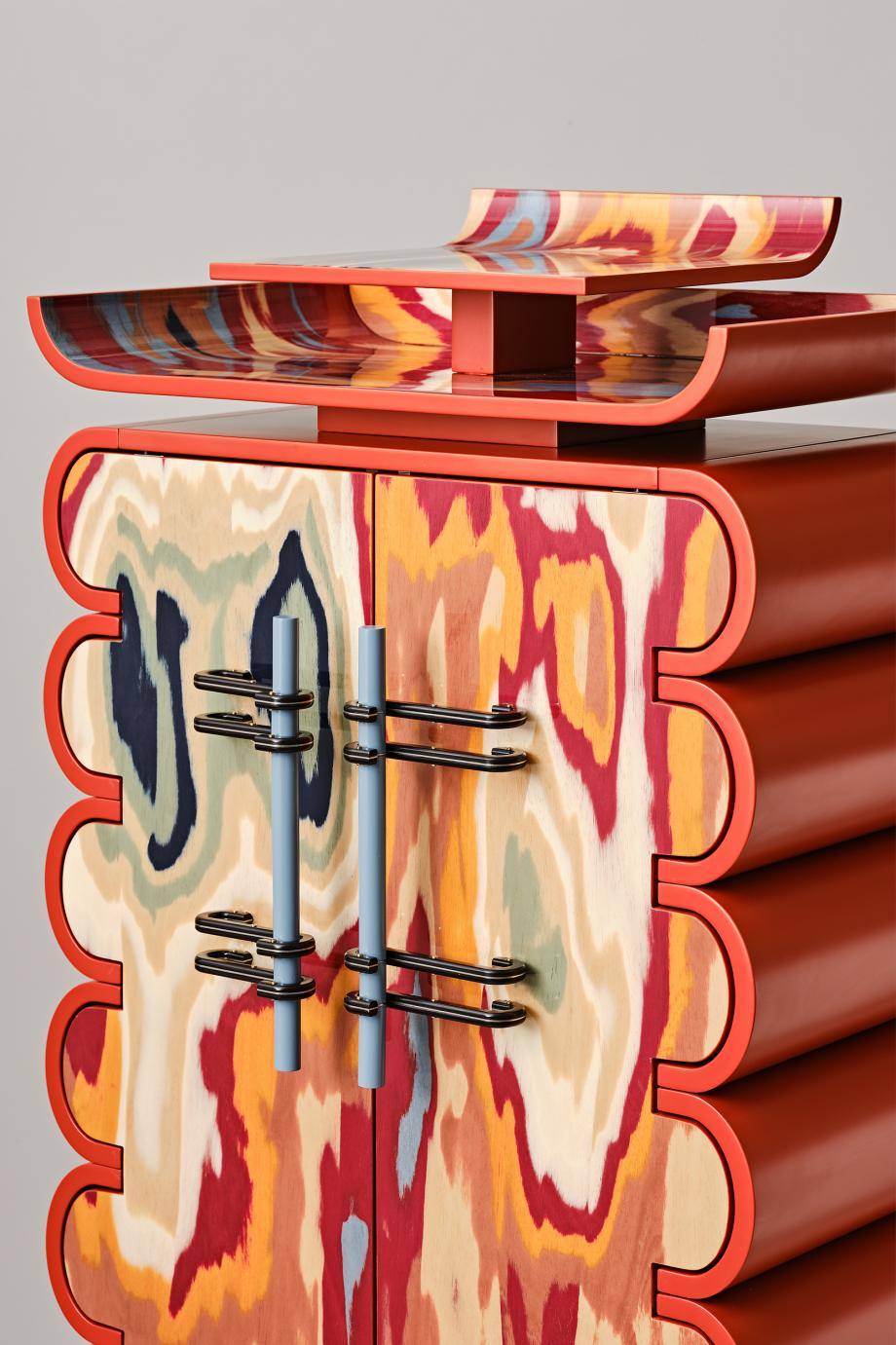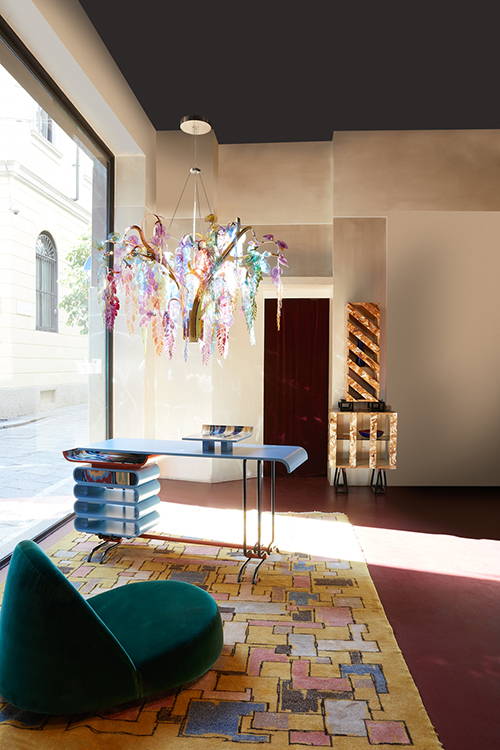 The person I call for good advice:
Martino Gamper, or my friend Liz Farrelly, a writer, curator and lecturer in design history who I first met in Brighton while I was doing my degree. They have both had a huge influence on my life and my body of work, and I really trust and value their advice.
The person I call for a good time:
This really depends on how I'm feeling and where I am, but I would always call my friend Danae, who works with me in my studio, she loves to dance. I'm not so keen on her techno nights, but I've really enjoyed the Cretan music nights. And then, if I feel like some mad crazy line dancing with gay Mexican cowboys, I'll call my good friend

Fabien Cappello

; he lives in

Mexico City

now.
My ideal dinner party companion:
I went to a brilliant event by Nike once and sat next to the designer, Bertjan Pot. He makes amazing masks and all sorts of other wonderful things. It was the first time I'd met him and he was just so lovely, so creative, so interesting. We have become friends since.
One master: Martino Gamper.
One muse: I couldn't say!
One artwork: A double effect piece: the Jardin d'hiver by Jean Dubuffet at Le Centre Pompidou.
One book: One Piece of Paper, Michael Grater, 1963.
One song: Milk Breath - Orlando Weeks.
One color: Not possible! Ok, mint latte green, or, 'mint cordial green with milk'.
One flower: Dahlias.
One word to describe my style: Buckaroo.
One word to describe Cabana: Beautiful.
Explore More
Discover striking photography and thoughtful prose from the world's most atmospheric interiors #worldofcabana