Words and images from Cabana Magazine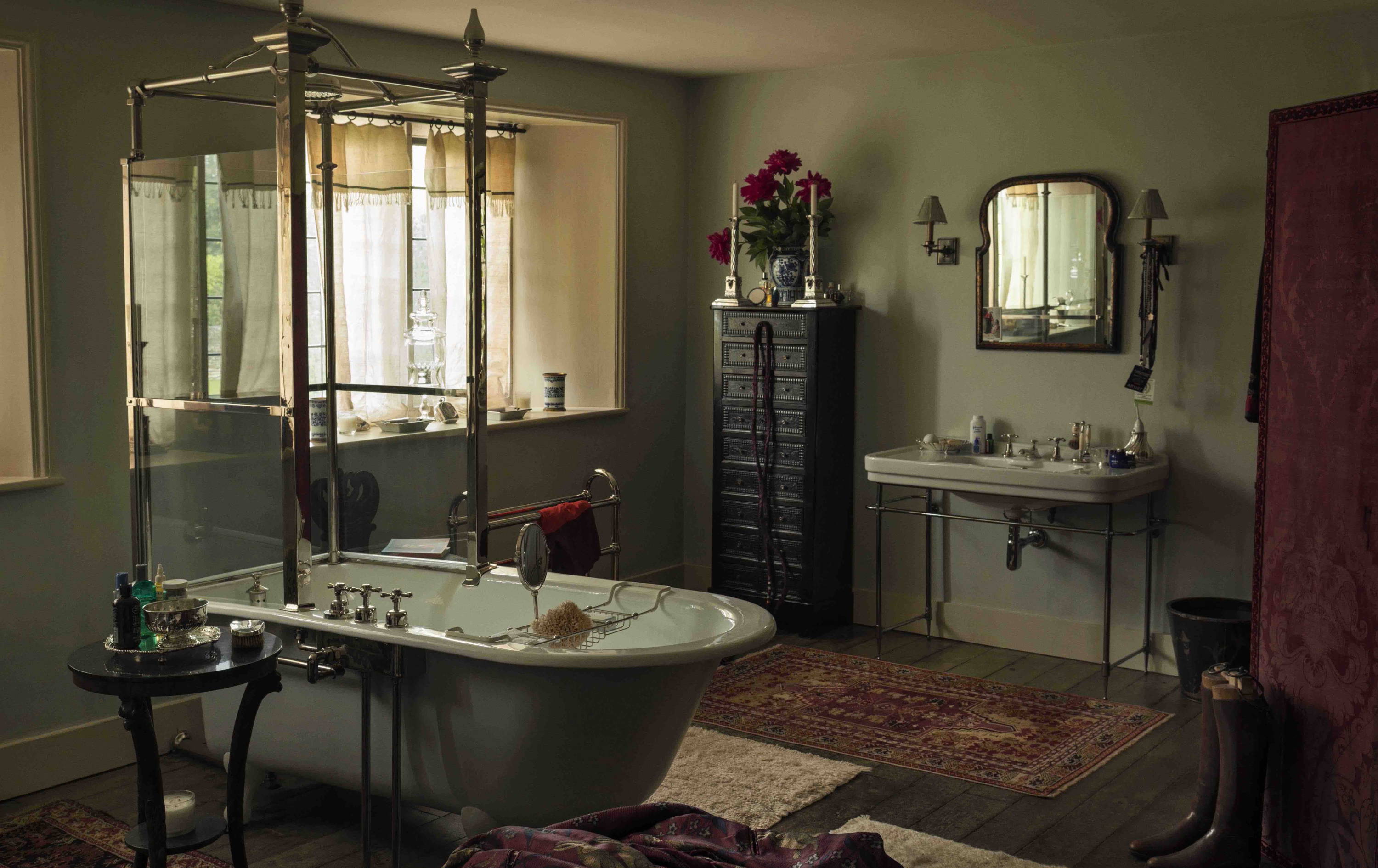 In this series, we share beautifully curated, intensely atmospheric rooms from the pages of Cabana. This week: beguiling bathrooms, from charming sanctuaries to dramatic spaces with rich furnishings and decorative flair.
One of the most important rooms in the house, a beautifully decorated and well appointed bathroom can make a huge impact on the way you start, or end, your day. Whether you're actively decorating or just looking for interior escapism, take refuge in - and ideas from - the magnificent bathrooms that follow.
Above, a classically elegant English bathroom with nostalgic touches at South Wraxall Manor, a restoration and interior design project by

Robert Kime

and Patrick Kinmonth. Below left, a glimpse into Rome's rarefied past with one of the operatic bathrooms at Palazzo Odescalchi, complete with Etruscan antiquities, Rococo gilt-framed mirrors and ornately panelled walls. Below right, a beautifully framed bathroom in Hyderabad.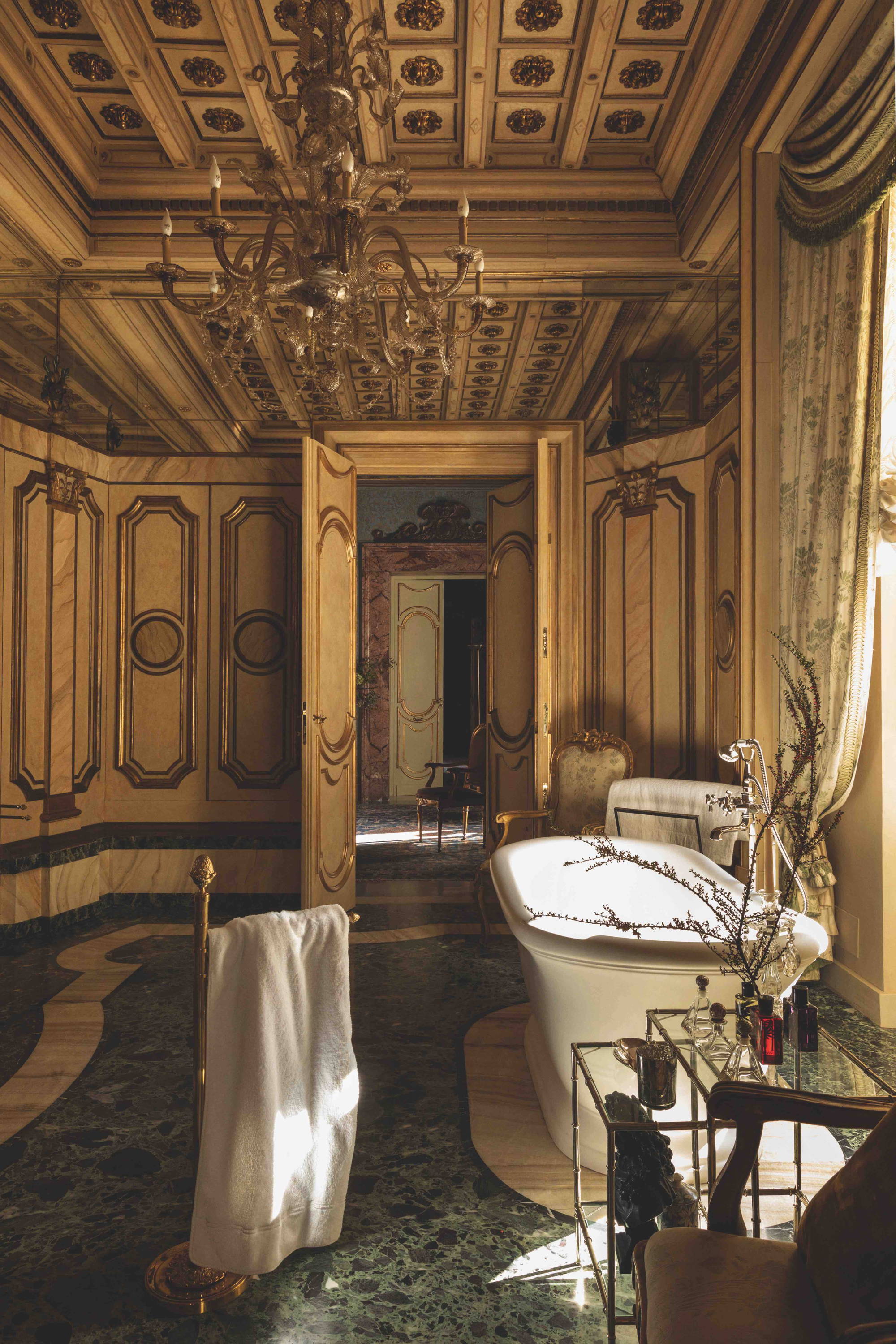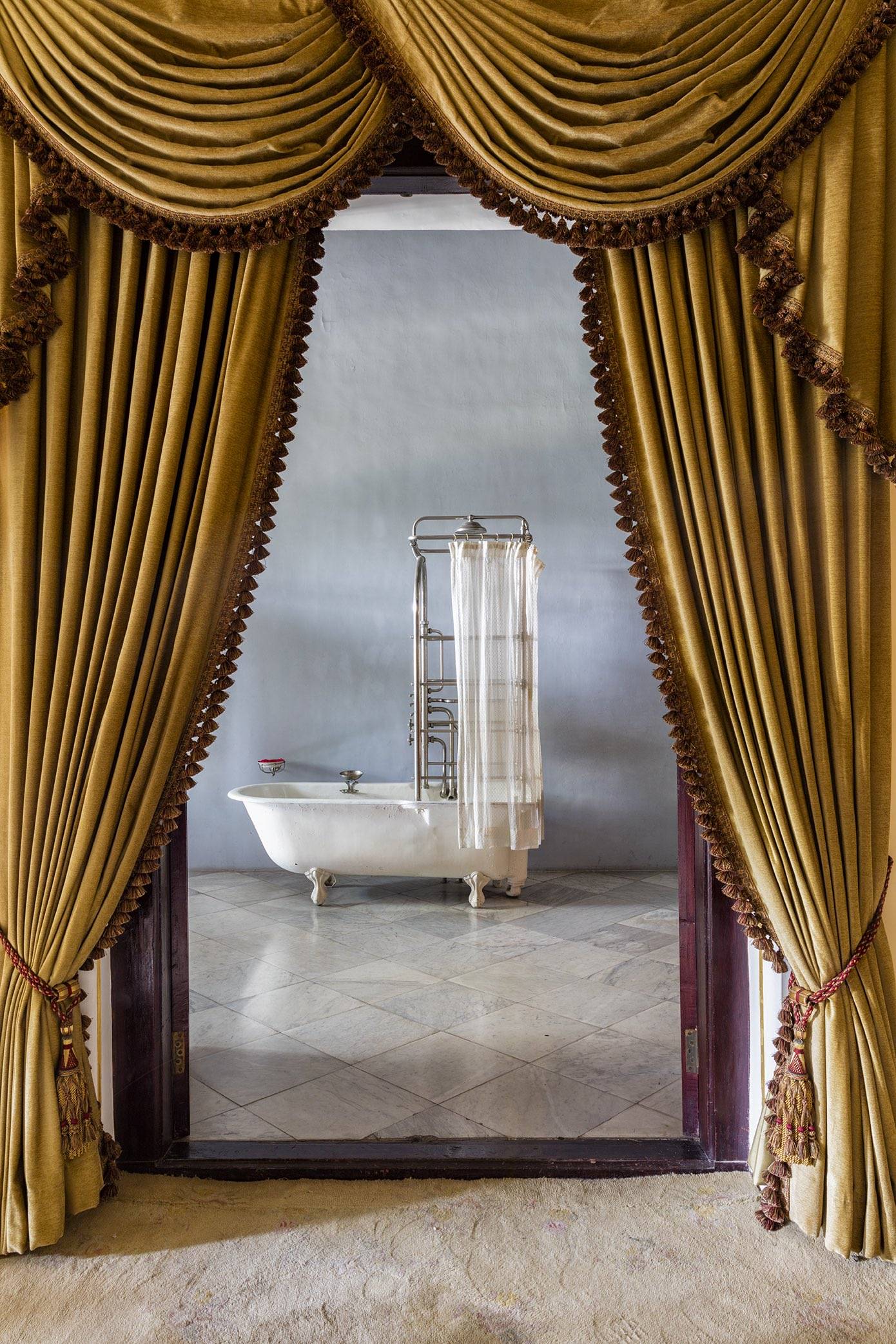 Below, a small but perfectly formed shell-lined bathroom, with a lavatorial throne, in Suffolk, England.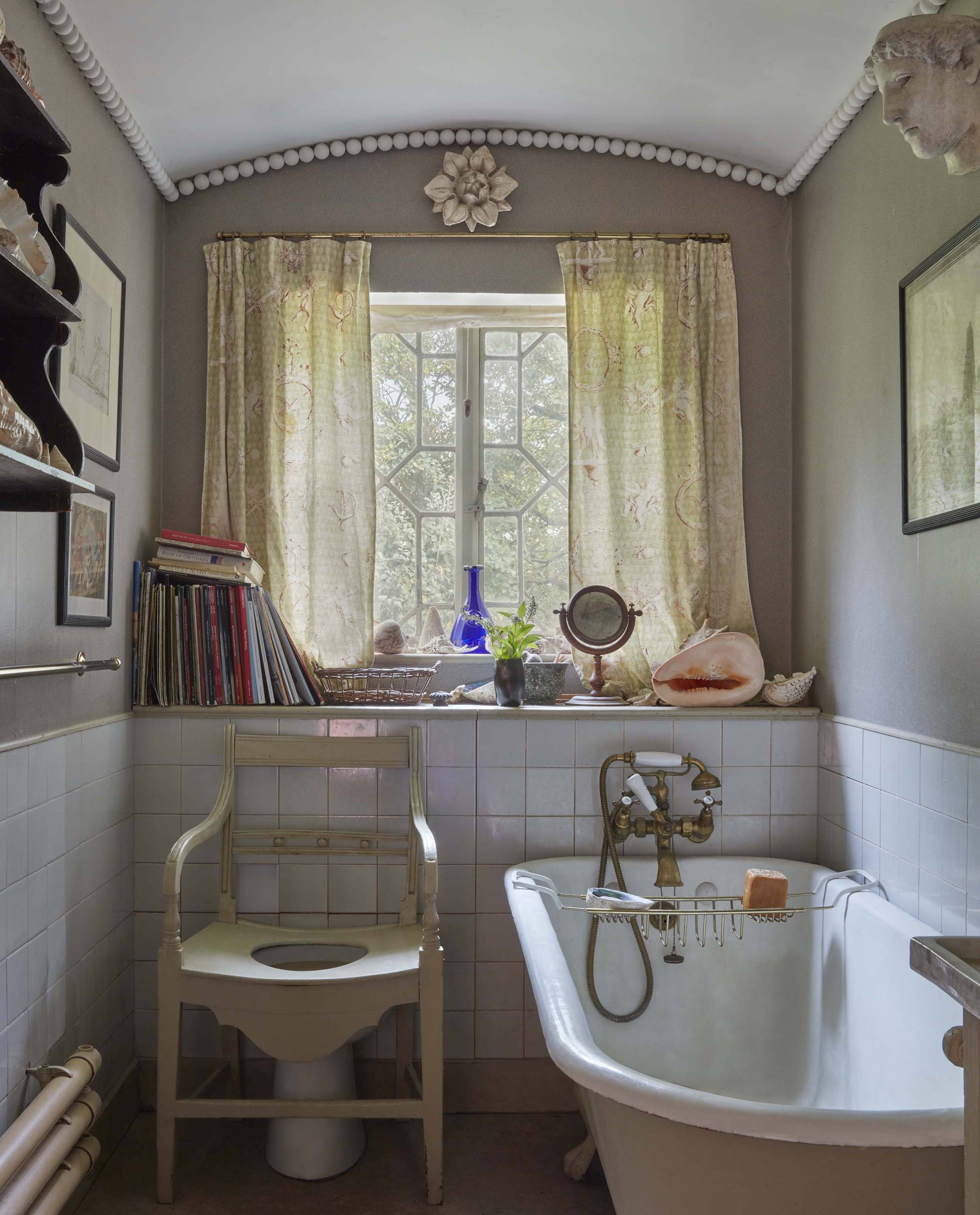 Below, calming mint-green bathrooms in very different homes; on the left, a Mexican hacienda in Merida on the Yucatan Peninsula; on the right, a 14th century manor in the charming Italian village of Grazzano Visconti.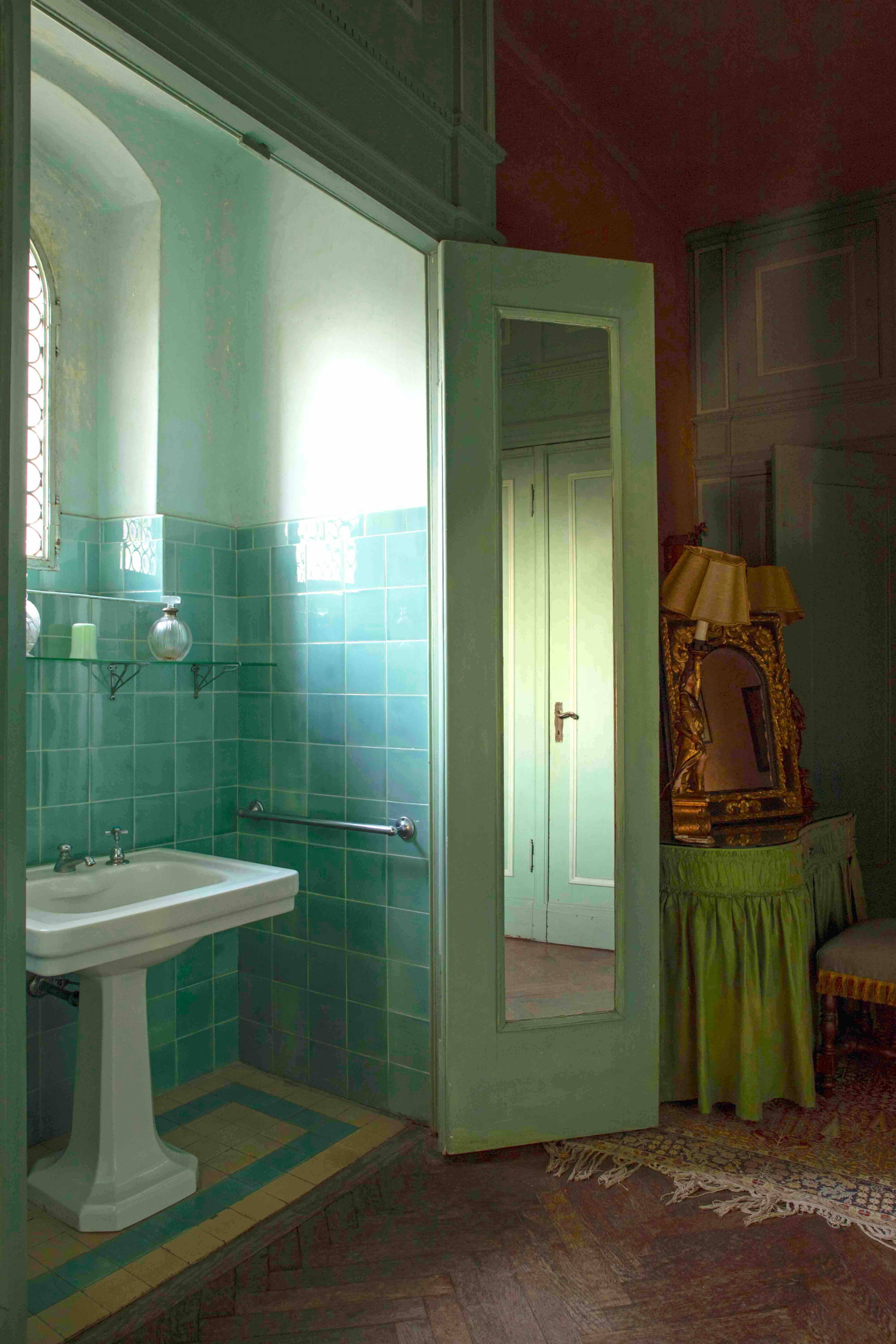 Below, Moroccan tiles and collected objects in this sober soulful bathroom in the Dominican Republic.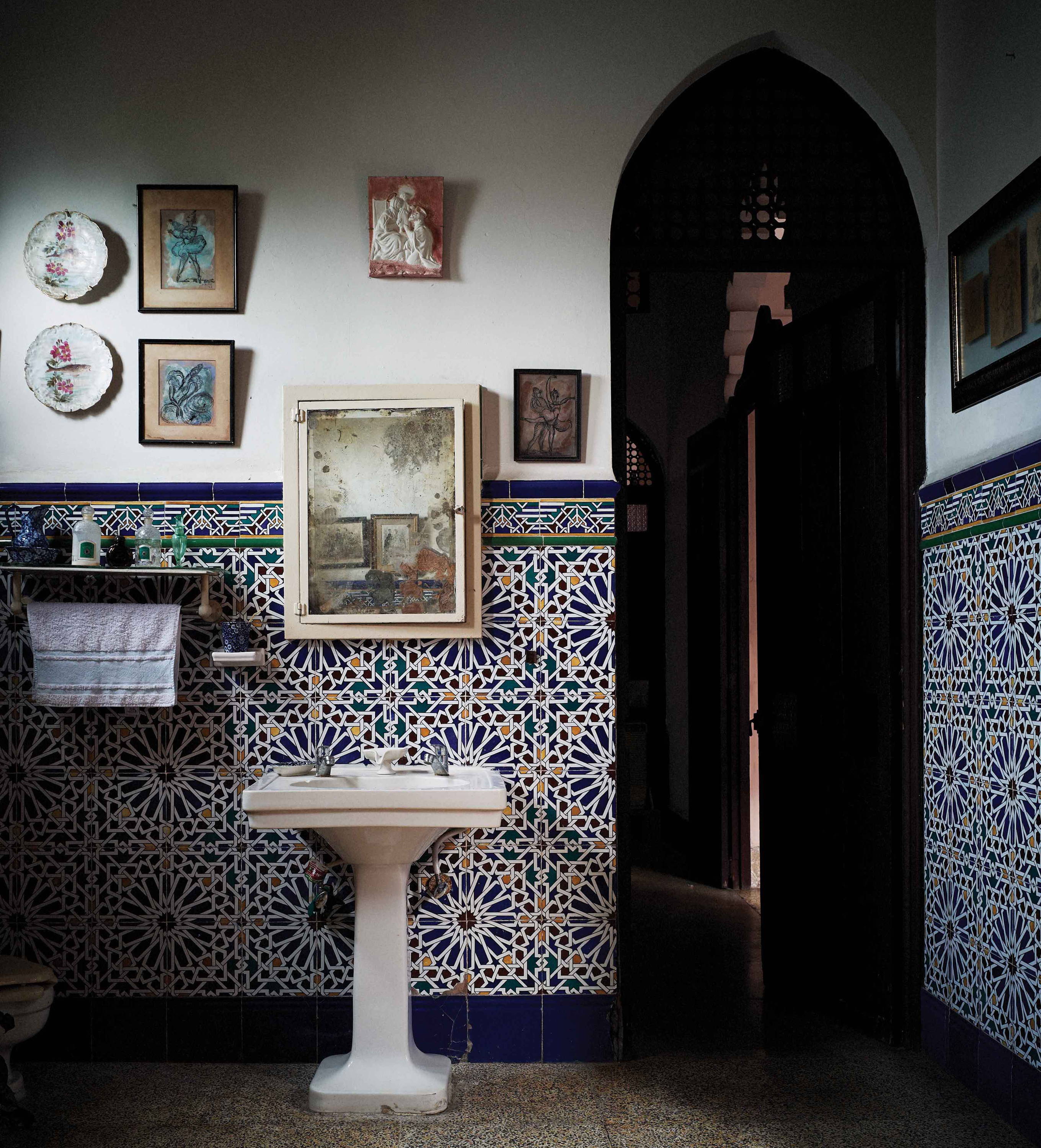 Below left, bold patterns and piles of books create a cosy, restful space in a Grade II listed house in the Cotswolds. Below right, d
rapes, dahlias and a touch of drama at a Jacobean manor in Oxfordshire.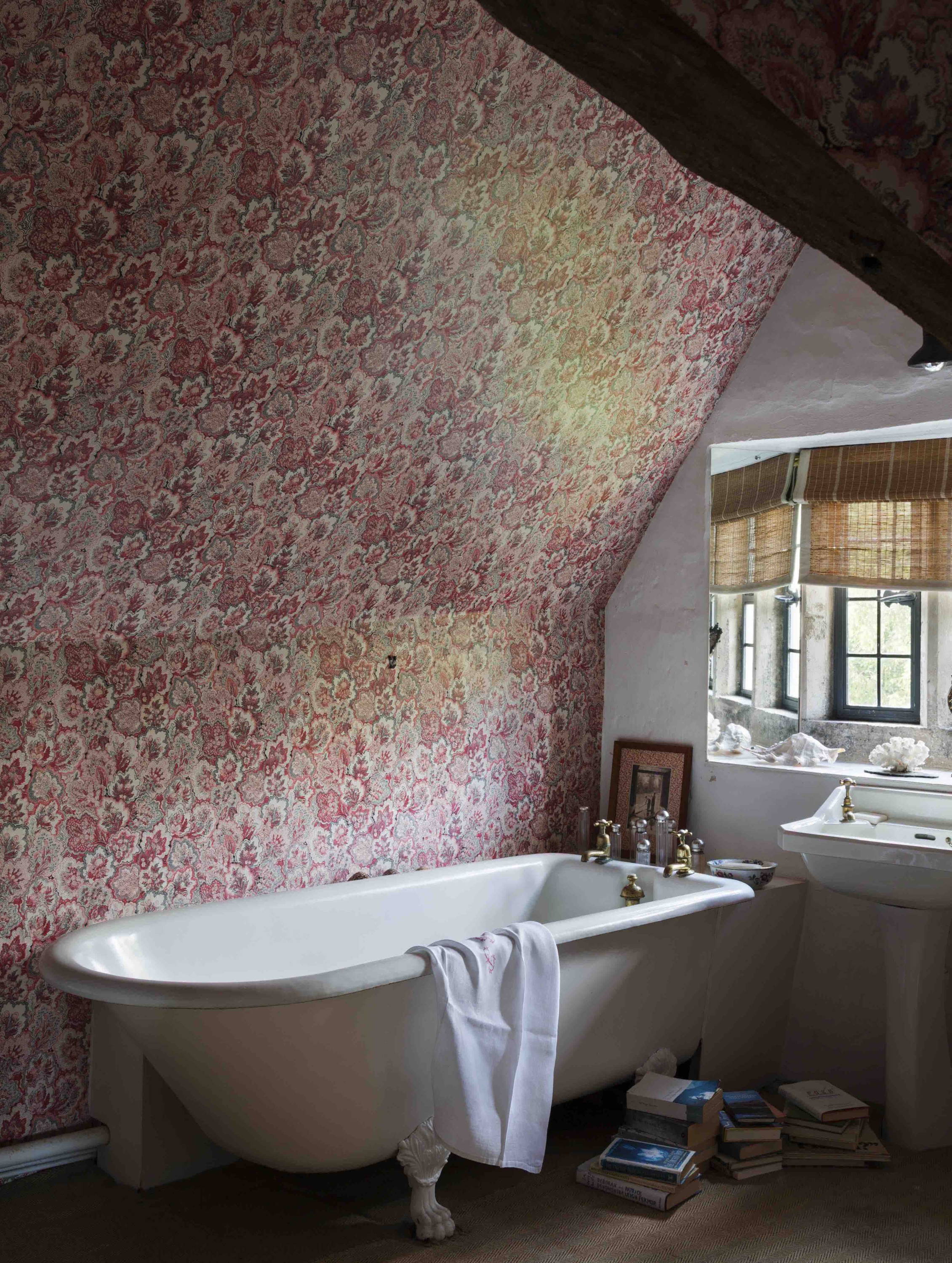 Below, timeless elegance, a hint of glamour and a chic neutral palette in Studio Peregalli's Milan apartment.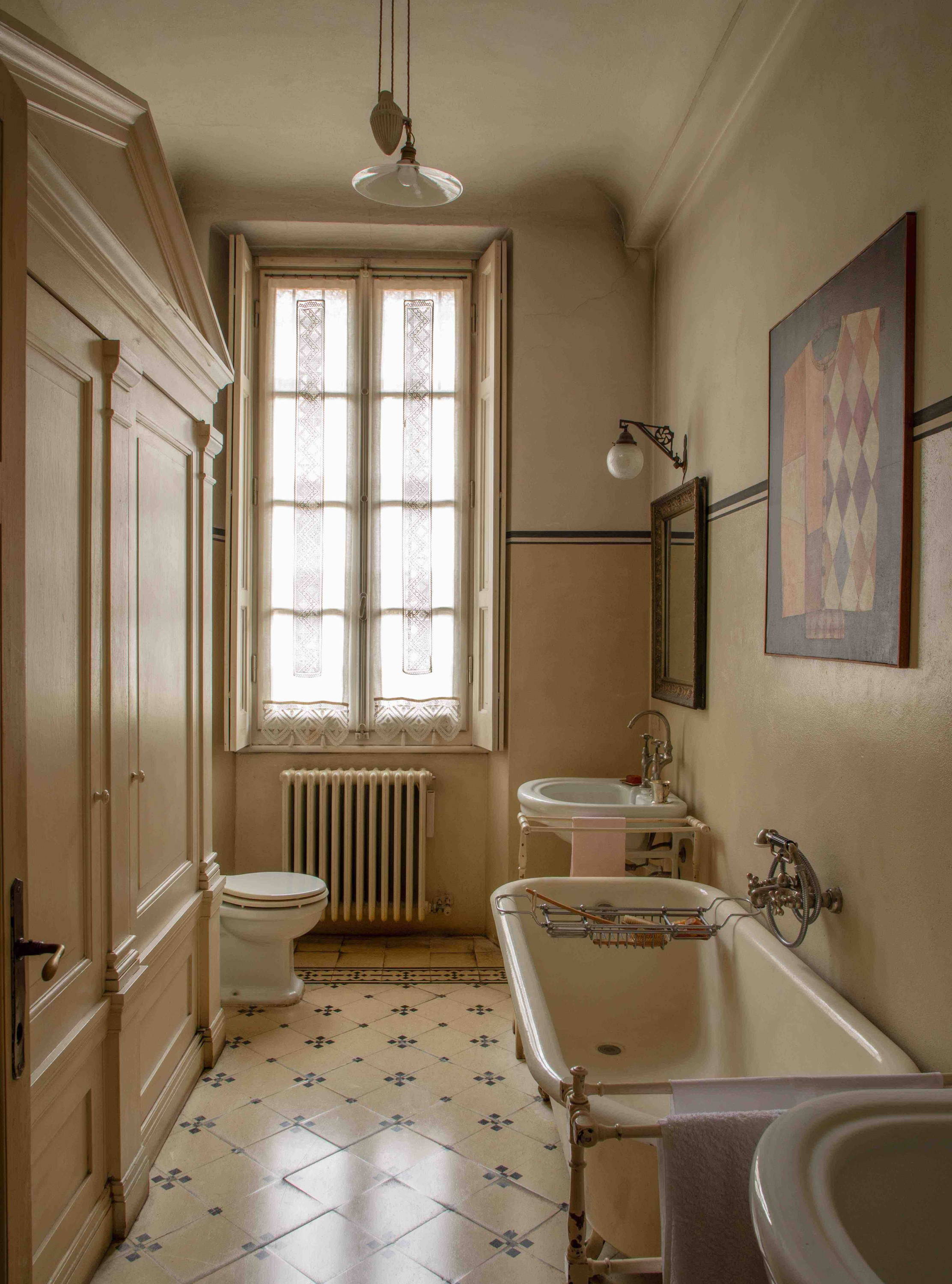 Below, further proof that no one designs rooms, or bathrooms, quite like

Renzo Mongiardino

...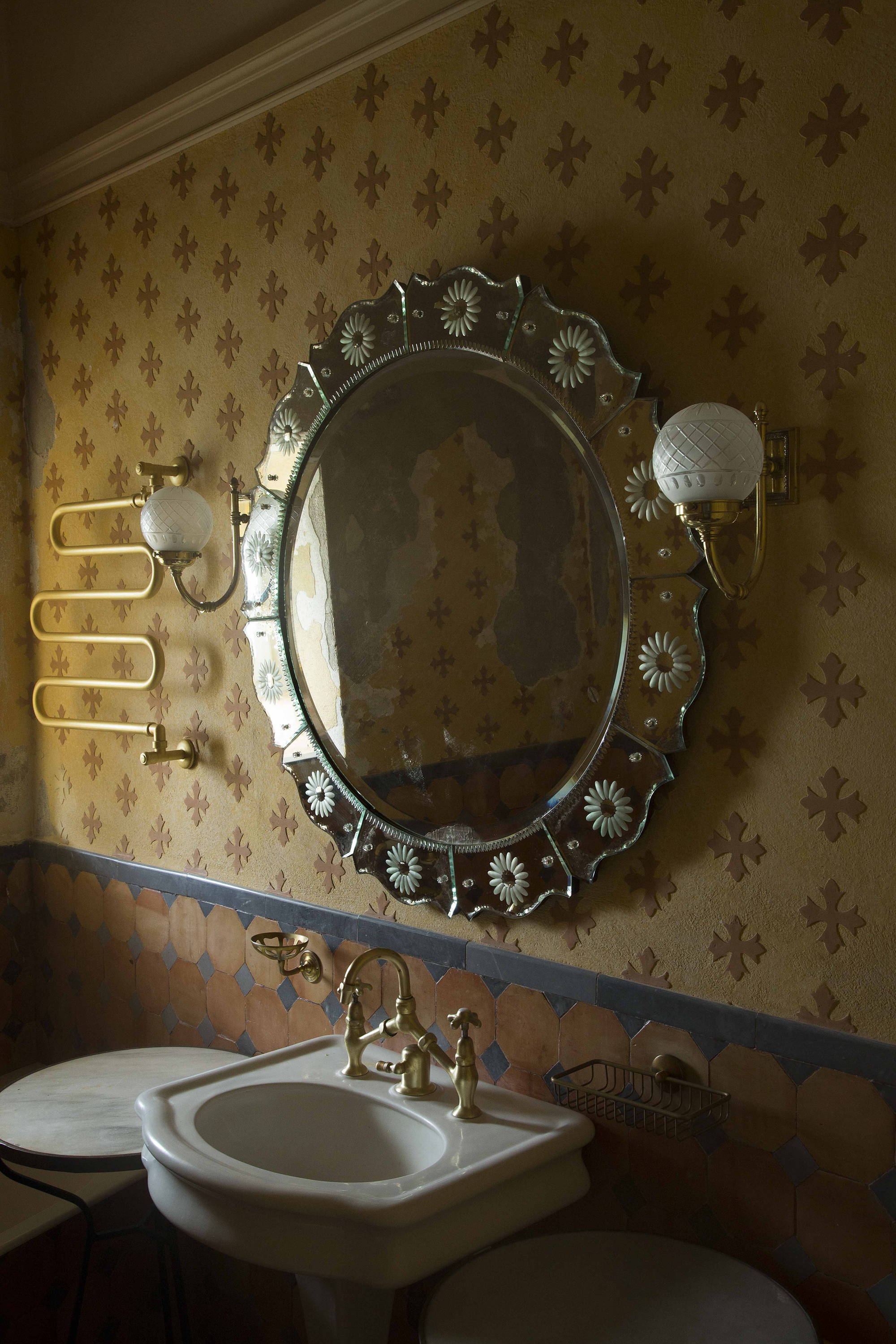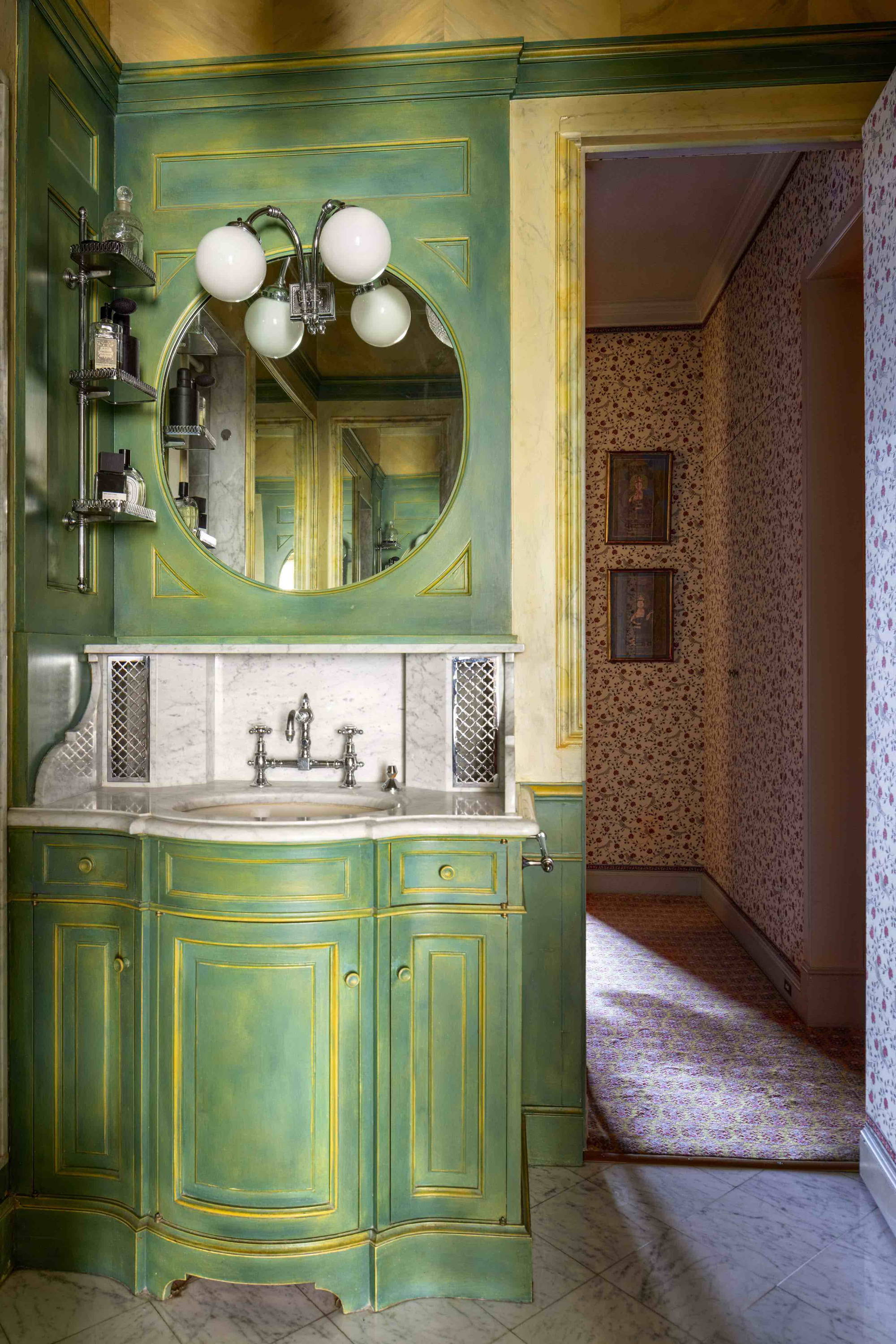 Below, an old world apothecary-style sanctuary in Italy, featuring rich textures and warm colors.
And finally, pattern, pinks and prints in this cosy, captivating bathroom (glimpsed through a bedroom mirror) at Vistorta, the home of Italian Countess,

Cristiana Brandolini D'Adda

.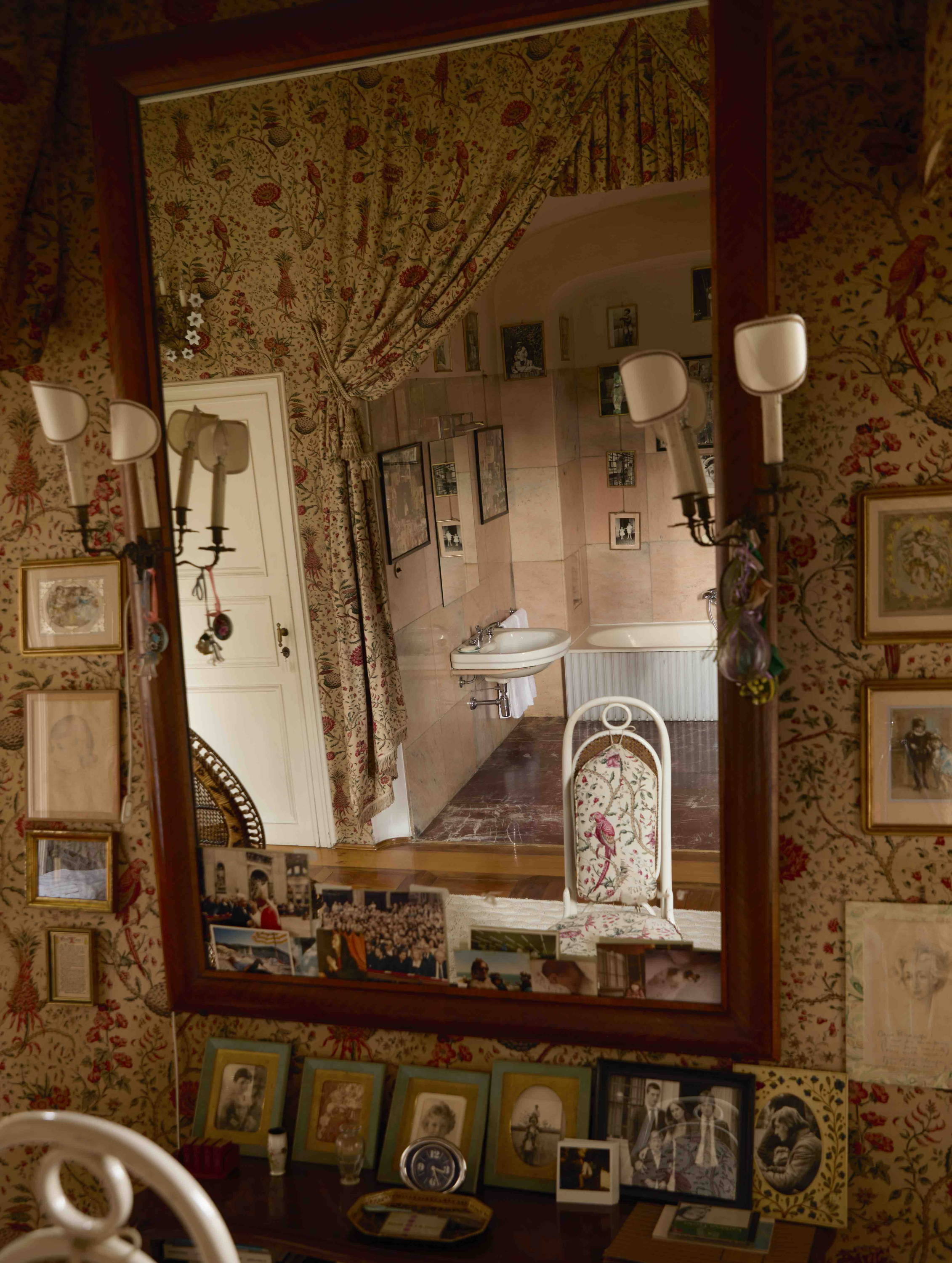 Explore More
Discover striking photography and thoughtful prose from the world's most atmospheric interiors #worldofcabana