Words by Amina Diab
Words by Antonio Monfreda & Giorgio Horn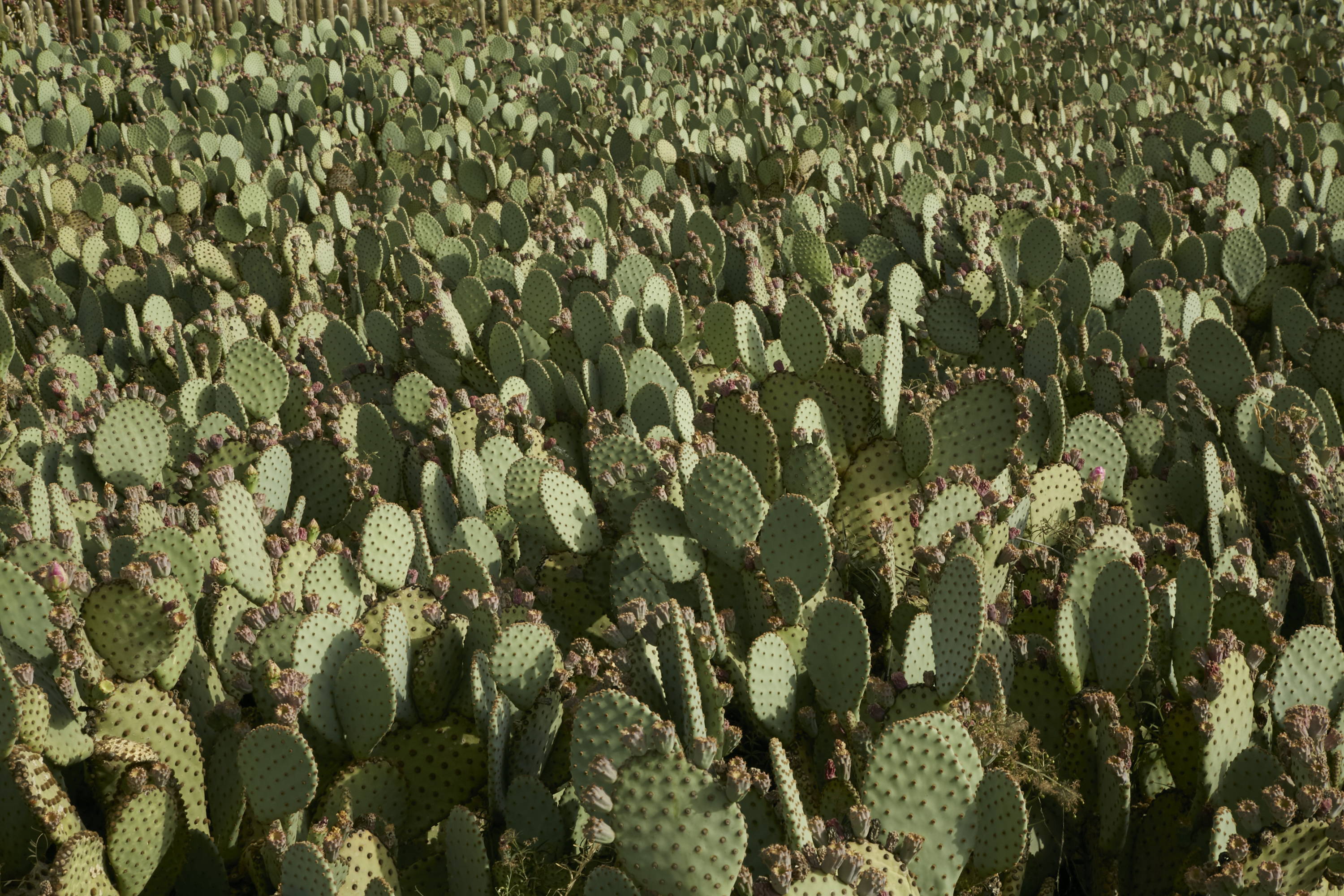 Words by Lena Grivakes
Images by Guido Taroni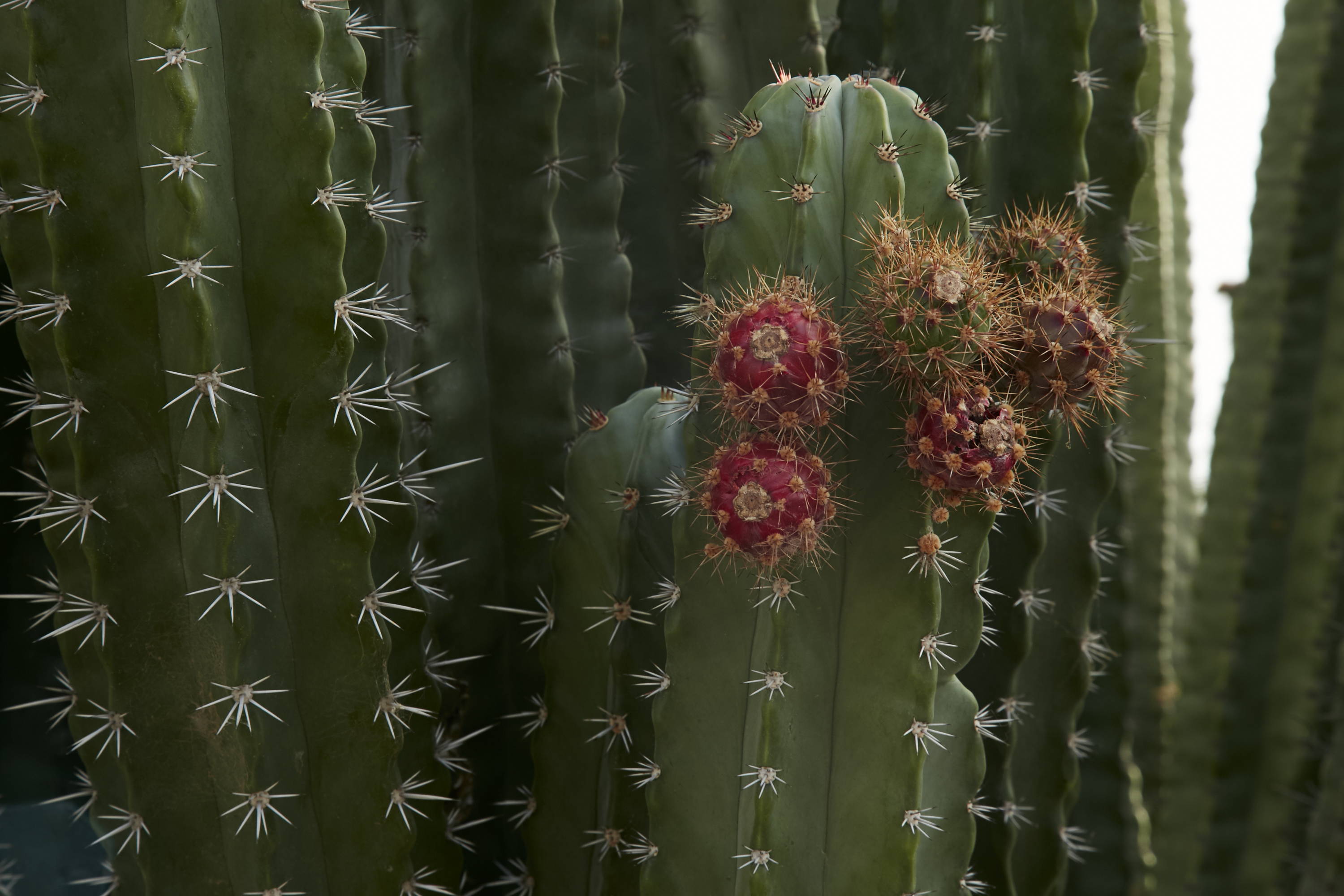 Lena Grivakes discovers a unique sort of botanical nursery just outside Marrakech devoted to the extraordinary form of the cactus. Cactus Thiemann is a pioneering home to these plants, set up by German horticultural engineer Hans Thiemann over 60 years ago. Today, the site contains over 150 succulents in an eerie and beautiful landscape.
The first thought that a botanical nursery conjures up is images of floral abundance, of beauty, complemented by a gentle fragrance wafting through the air. Outside Marrakech, there lies a different kind of nursery, rising from a dusty desert terrain. Set on 17 acres of desert landscape is the Cactus Thiemann nursery: the largest cacti farm in Africa. Home to over 150 succulent varietals, the dense cacti nursery stands in contrast to the sprawling emptiness and stark expanse of the surrounding moon-like landscape. Without the vibrant colors and aromatic blooms, the bounty and noble stature of cacti become ever more beguiling.

Cactus Thiemann was founded over 60 years ago by horticultural engineer Hans Thiemann. His family had cultivated succulents for generations but growing weary of the growing greenhouse conditions at home, he left his native Germany to set up shop at the foot of the Atlas Mountains. Thiemann had visited in Morocco in the 1950s to bring back some plants from Jardin Majorelle and concluded that the temperament of North Africa was much more suited to grow these ornamental plants. He packed his most treasured belongings, including a tiny Pachycereus pringlei succulent and set out for Morocco. It was then that Cactus Thiemann was established.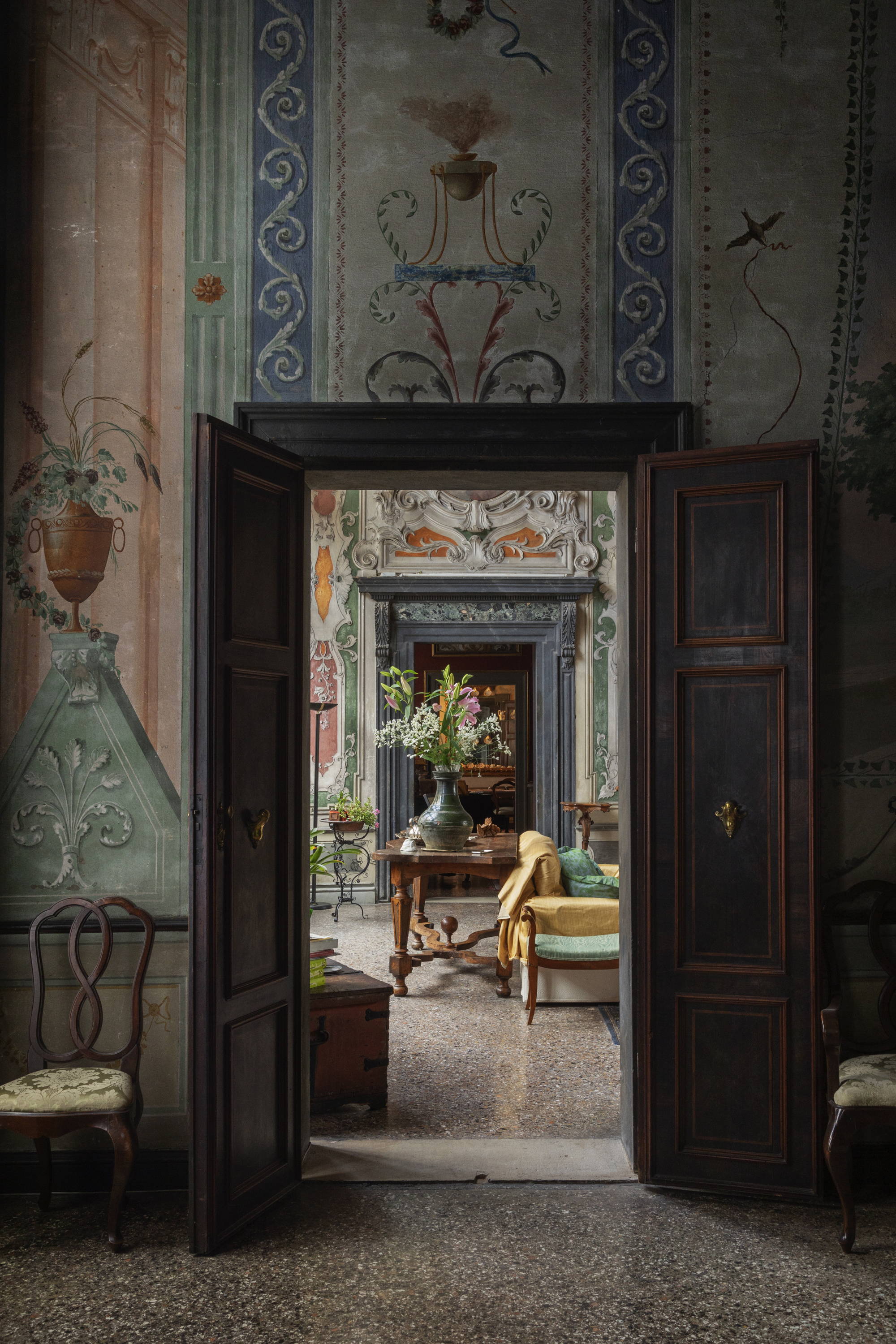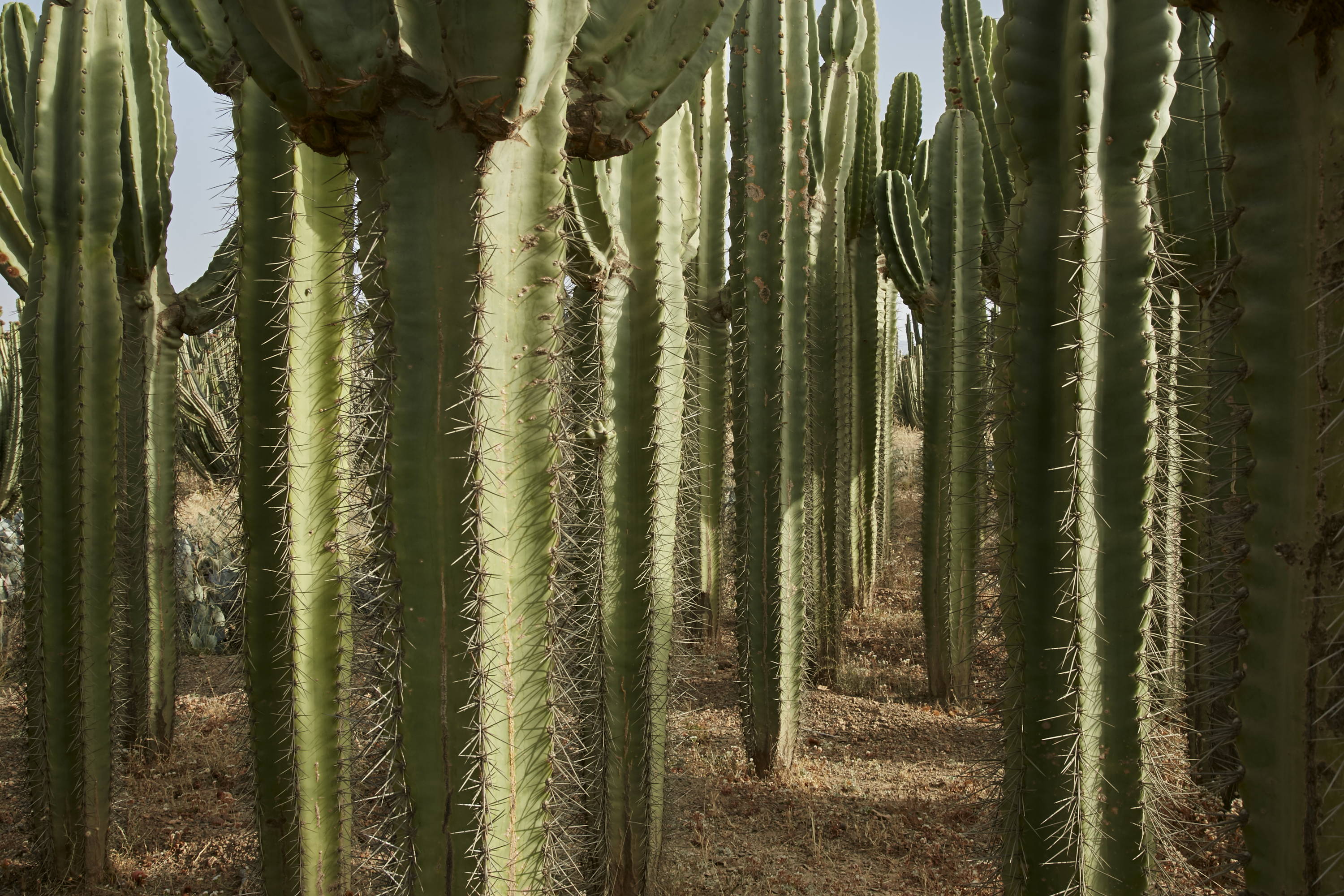 Thiemann continued to travel the world obtaining Mother Nature's architectural gems. The Pachycereus pringlei thrived in its new home. It is now the oldest and tallest in his collection, measuring 26 feet tall. Journeying into the prickly abyss is an otherworldly experience, transporting you to another realm of space and time. It is wonderous that these desert dwellers are able to survive and flourish in such extreme conditions. Thiemann passed away in 2001, yet the nursery lives on under the tender hand and care of his wife and daughters. They too have become desert dwellers living on the property and spending their days wandering the bountiful maze of cacti.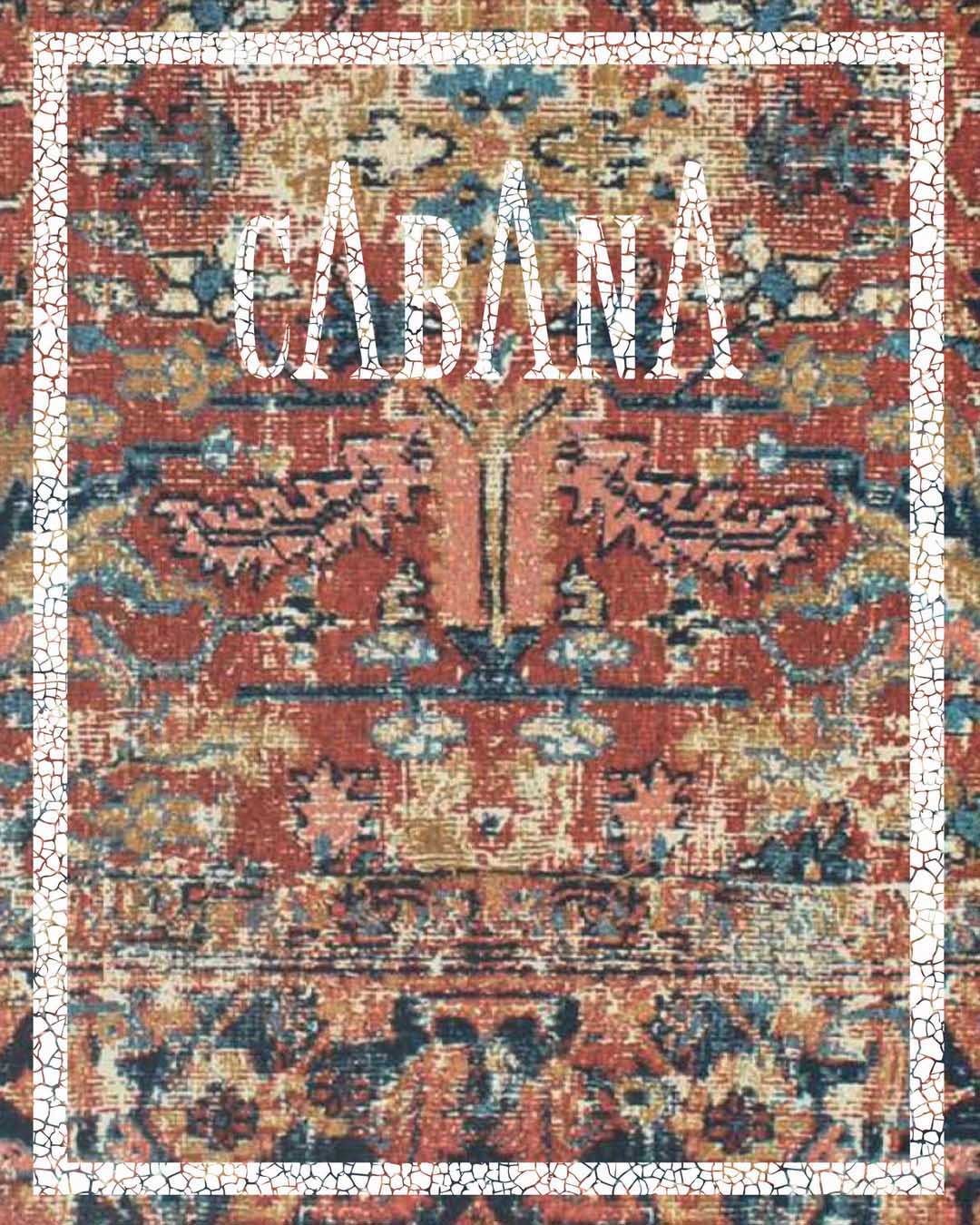 Covers by Ralph Lauren. May 2021.
This issue is a "love letter to Milan," a meandering walk into some of the city's most interesting interiors. Other stories spotlight Portugal, Greece, the magnificence of Althorp House in England and some of Italy's best kept secrets: two raw regions in the south that are barely known by national and international travelers, Molise and Calabria. Unfortunately we are unable to guarantee specific covers at time of order.
Please allow one week for delivery.