Interview by Sophie Goodwin
Images from Louis Decamps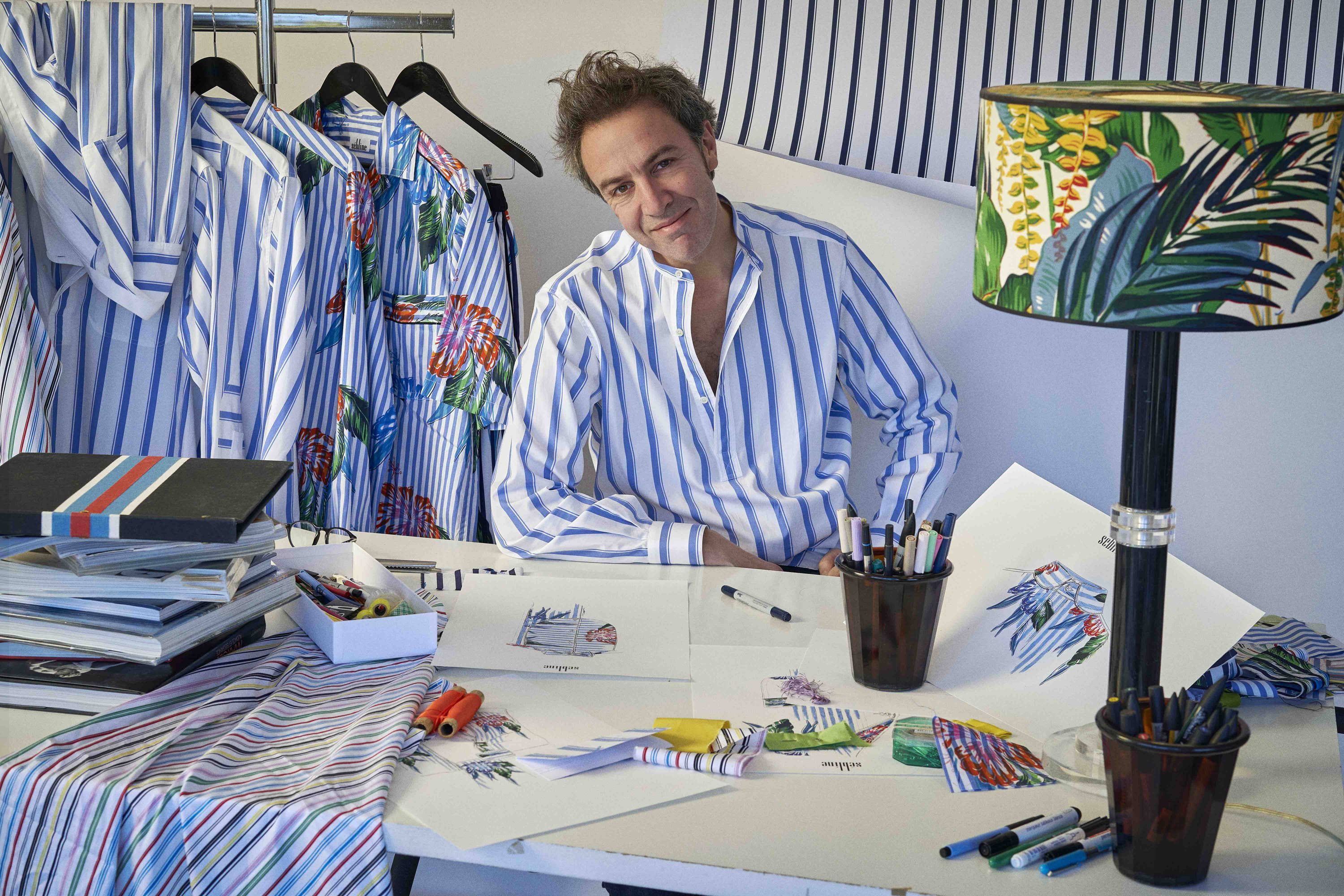 Sophie Goodwin talks to maker and designer, Charles Sébline, about his life and work in Paris, formative years in the English countryside and alluringly eccentric Anglo-French aesthetic. 
Since graduating from London's prestigious Central Saint Martins, Paris-born designer, Charles Sébline, has worked with some of the greatest names in fashion, including Monsieur Jean-Pierre, Yves Saint Laurent and Tom Ford. Driven by his passion for making clothes and focusing solely on designs he would wear himself, Charles' namesake collection presents a tightly-edited range of unisex shirts; a mash-up of his English (mother) meets French (father) alluringly eccentric aesthetic. 'Flower Power', Charles' Summer 2023 collection, features a Hawaiian hibiscus print over signature stripes, "exploring the surfer in everyone of us".
Who or what most inspires you?
The people I've met and the places I've visited. Loulou de la Falaise was probably the most inspiring person I ever worked with. She was a true chameleon; Shakespeare's Puck, a renaissance punk, super sophisticated and yet completely real and kind of earthy - all at the same time. English gardens are a passion – I grew up a few miles away from an all-time favourite, Great Dixter. Being in nature is unbeatable and very humbling. And I love fabrics; how they interpret and personify people, and translate moments and memories. They tell a story.
Where is home for you?
Etched in my memory: it's the garden I grew up in. When I was 9 we moved from Paris to live in a Tudor farmhouse in the English countryside. It was perched over a valley in rural Sussex, at the end of a windy narrow lane edged by hedgerows of cow parsley and honeysuckle. The garden was in a state of abandon - full of wonder and amazement to a child who'd come from a metropolis. I'll always be a country boy at heart.
Where is your happy place?
My aunt's house near Lago d'Orta, Italy – it's an 18th century terracotta coloured farmhouse. Nothing has really changed since my childhood and I sleep in the same bedroom with mango coloured walls - the scents take me right back to growing up, which is very grounding.

What are you working on at the moment?
Making the perfect shirt, should such a thing exist.
How do you research and plan your pieces?
I don't really plan; things come to me serendipitously. I love cutting into the past to make things for tomorrow, the advantage of being a seasoned designer is that the surplus gets left on the cutting room floor. I revisit classics to make designs that, I hope, stand the test of time; made to be worn over and over again until they fall off you.
How would you describe your creative process?
Making things by hand gives me ideas and leads me to the unexpected. I'm detail obsessed and my quest to learn my craft drove me to apprentice in the haute couture ateliers at Yves Saint Laurent. I worked under Monsieur Jean-Pierre, who was the head tailor to Monsieur Saint Laurent; he taught me how to cut. It was an amazing training.
Are there any themes running through your work?
My stripe obsession, which is now invading my flat in Paris as I'm currently having an old sofa recovered with a lush pastel stripe edged in black.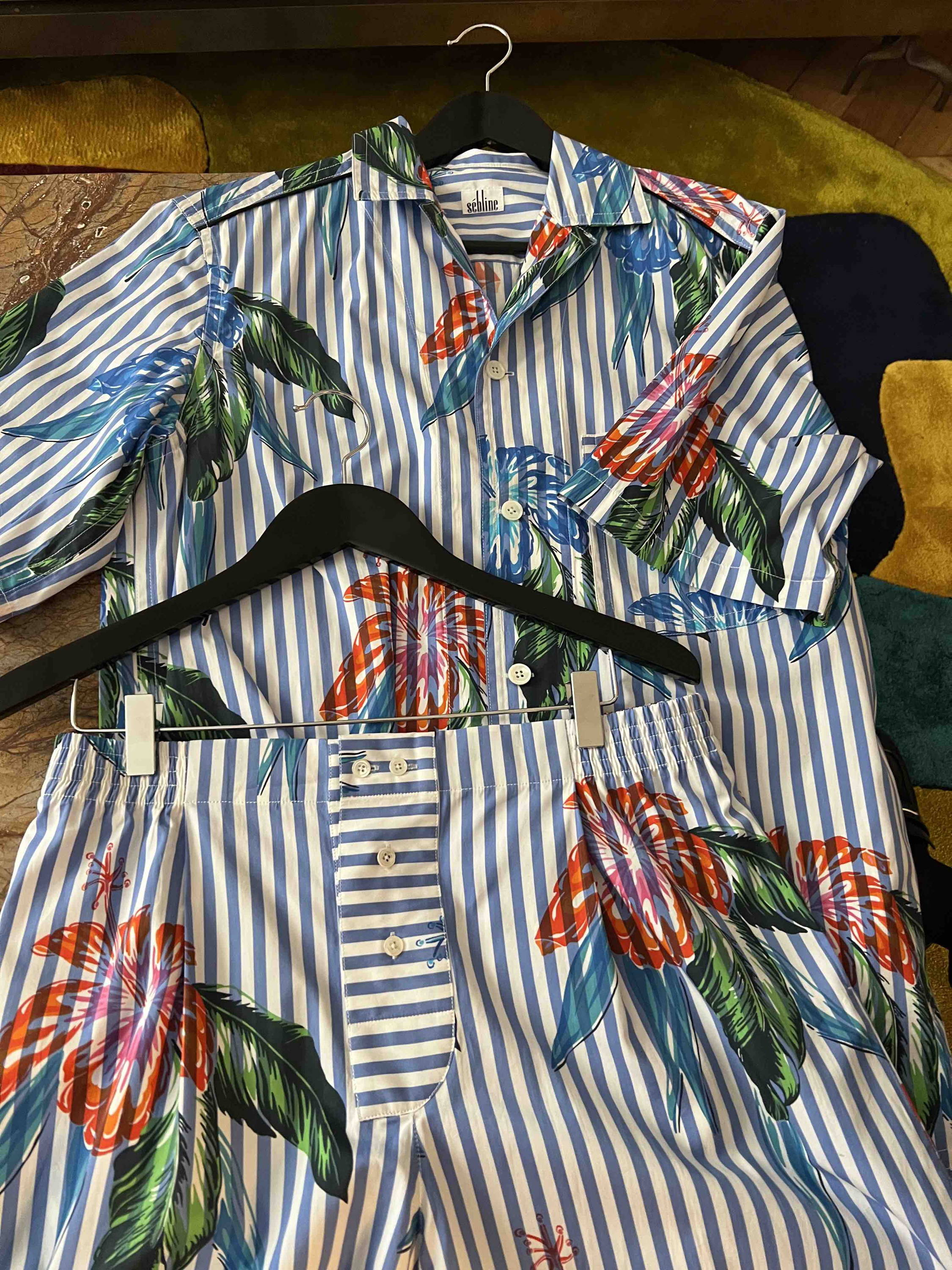 Your favorite artwork or artist?
Monet is on my mind right now, especially some of his water lilies; I love how his mark making was so sensual and his subject dream like, magical, and unashamedly decorative. Added to this, his sartorial chic was beyond.
A contemporary designer whose work excites you?
More than a single designer, I love today's perspective where luxury is increasingly about an interior and the clothes we choose to wear inside it; where life and style literally come together. I hope there's an ease and effortlessness to the shirts I design that will counterbalance great interiors.
What are your professional and personal objectives, long and short term?
I want to make pieces that last. The French have a word for a designer's world: "univers''. It's thrilling to apply an aesthetic to new disciplines and to build our own "univers", bit by bit. 
Explore More
Discover striking photography and thoughtful prose from the world's most atmospheric interiors #worldofcabana