Hotel Château du
Grand-Lucé
Words by Hamish Roy
Images from Mr & Mrs Smith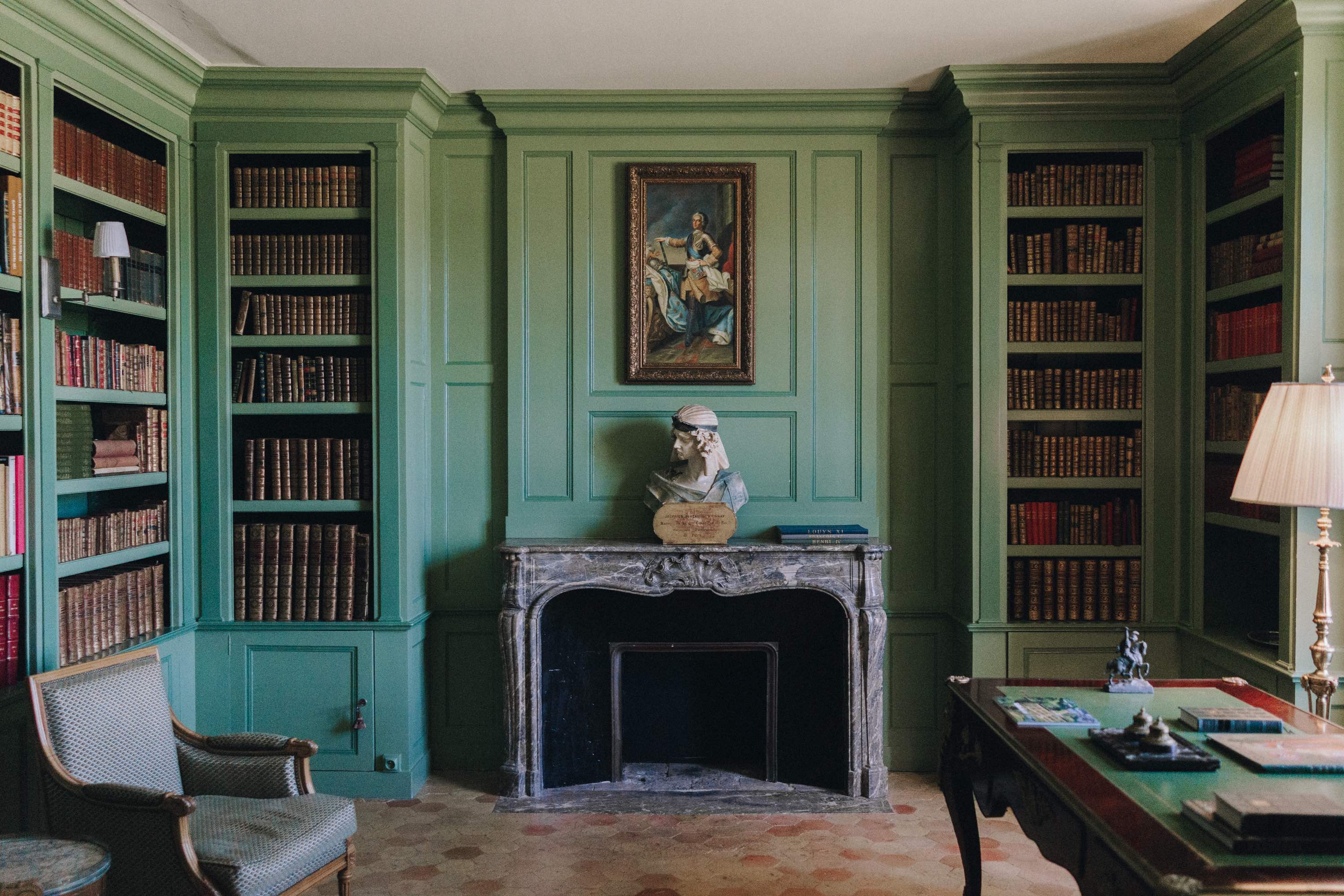 Travelling, and travelling well, is integral to the Cabana mood, so for this series we have partnered with hotel experts, Mr & Mrs Smith, to create our ultimate, highly-curated hotel guide. We'll give you an intimate insight into hotels - of all shapes and sizes - that truly embody the spirit of Cabana. This month, we're in the Loire Valley...
Le Grand-Lucé is a handsome village in the Loire Valley, about half an hour from Le Mans. It has a stately name, meaning 'great light', which fits perfectly thanks to Baron Jacques Pineau de Viennay, a royal councillor in the court of King Louis XV. In want of a summer residence, the baron commissioned a château there in 1760.
The Baron was a man of voguish tastes, appointing architect Mathieu Bayeux to create a neoclassical design and fêted rococo painter Jean-Baptiste Pillement to work on the interiors. When, just four years later, Château du Grand-Lucé passed to his daughter, Louise, the 'great light' came flooding in. The grand house was a hive of enlightenment thinkers, with Diderot, Voltaire and Rousseau among her esteemed guests. Did they take philosophical pot-shots at their companions while walking in the rose garden? Write scandalous letters to their paramours in the study? Who knows, but the history here makes your imagination run riot.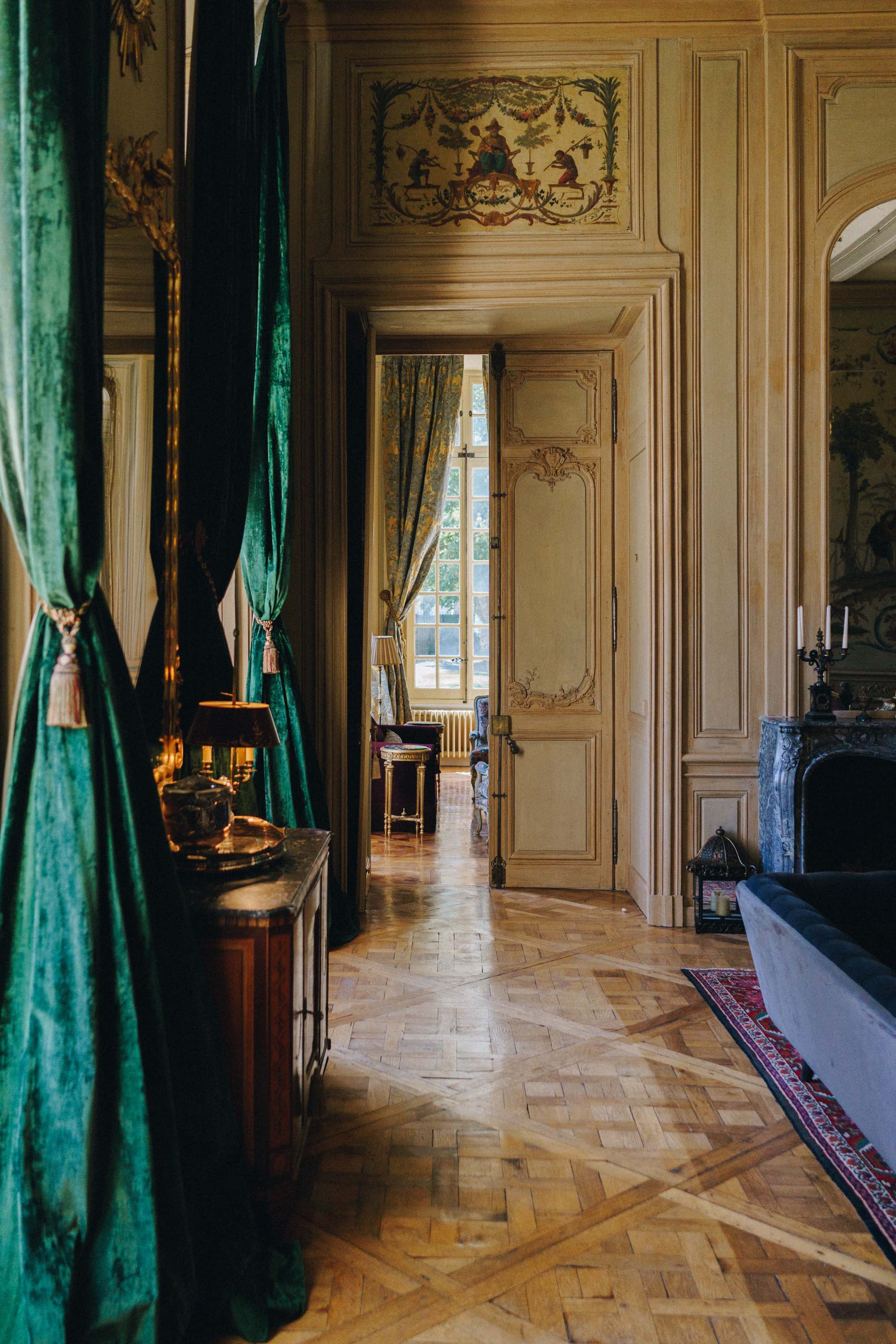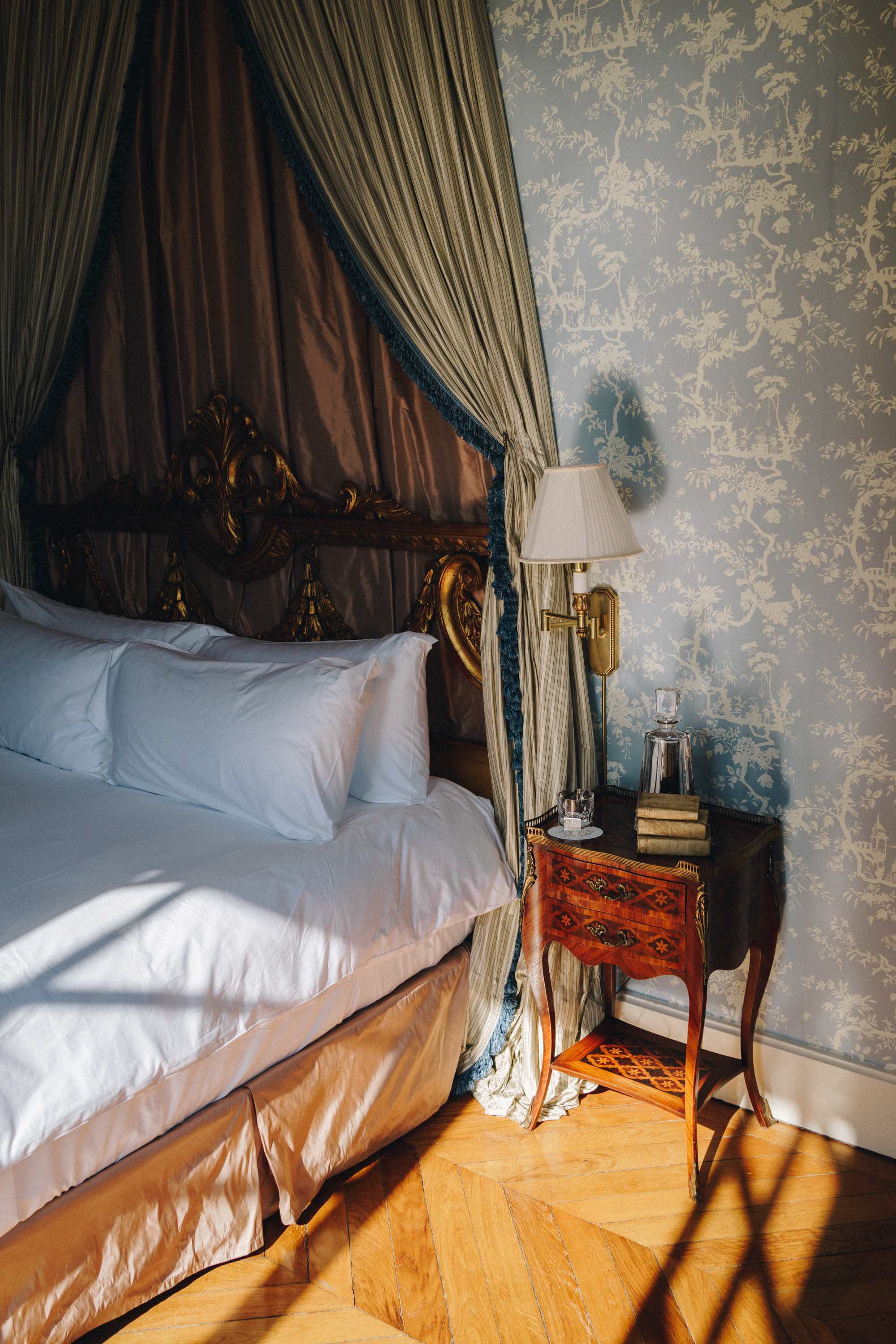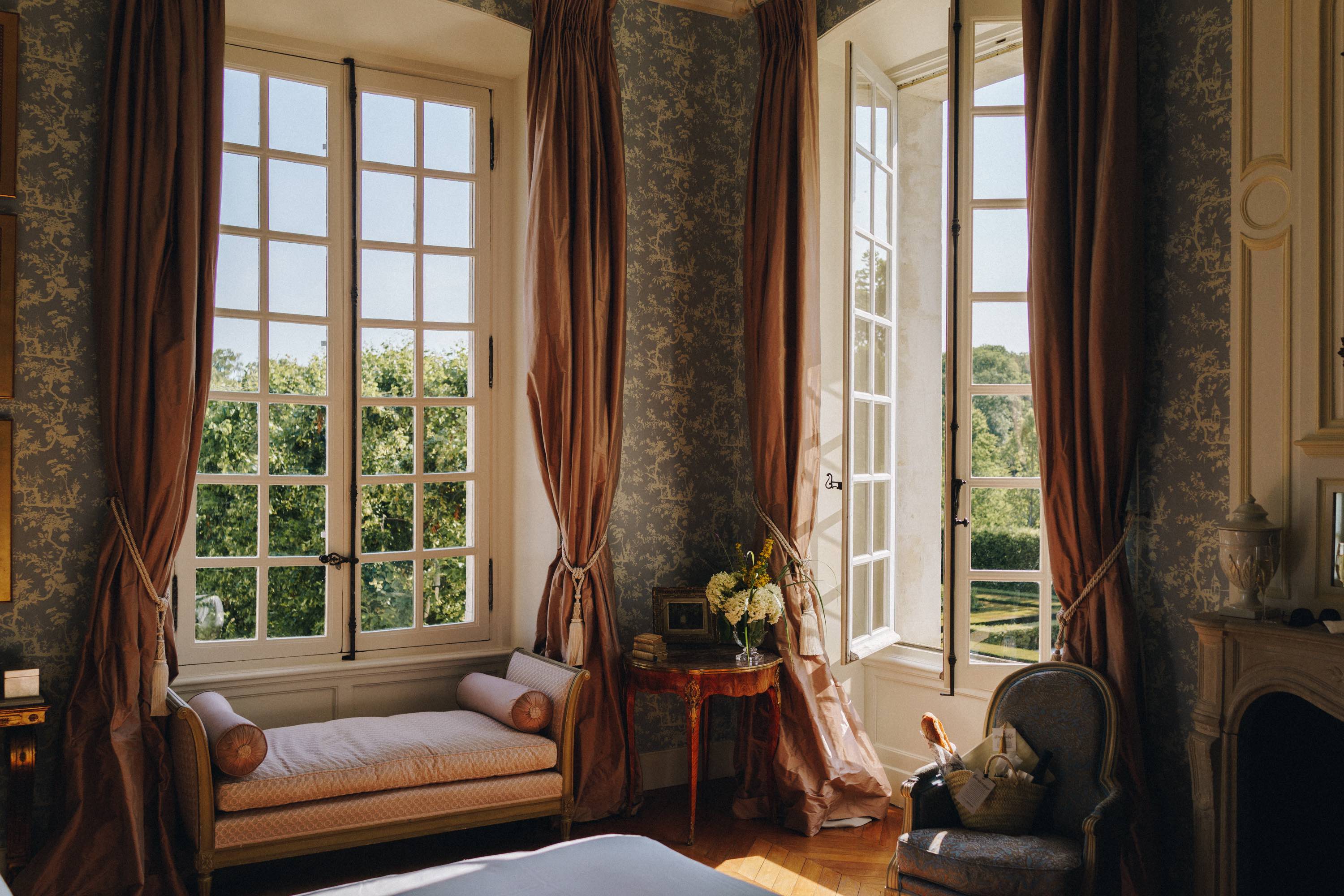 Given its size, the house has a quirk: its monumental front gate opens right onto the village square. From this vantage point, the estate is hidden behind the façade of cream tuffeau stone, so you can't see the French gardens, orchard, meadows, woodland or lake. Nor can you see the Greek and Roman statues, housewarming gifts from King Louis XV. Passing through those gates is like stepping into a Watteau painting.
This is only possible thanks to Tom and Marcy Holthus, founders of Pilot Hotels, who opened Hôtel Château du Grande-Lucé in 2019. They bought the house from interior designer, Timothy Corrigan, who used it as a private home. It was Corrigan who did the heavy lifting, carrying out a years-long restoration and refurbishment to return the building to its neoclassical roots. He also filled it with exquisite antiques, many of which were included in the sale. Pilot Hotels' own designers added to the riches but stayed true to Corrigan's goal – making a 40,000-square-foot house feel like a home.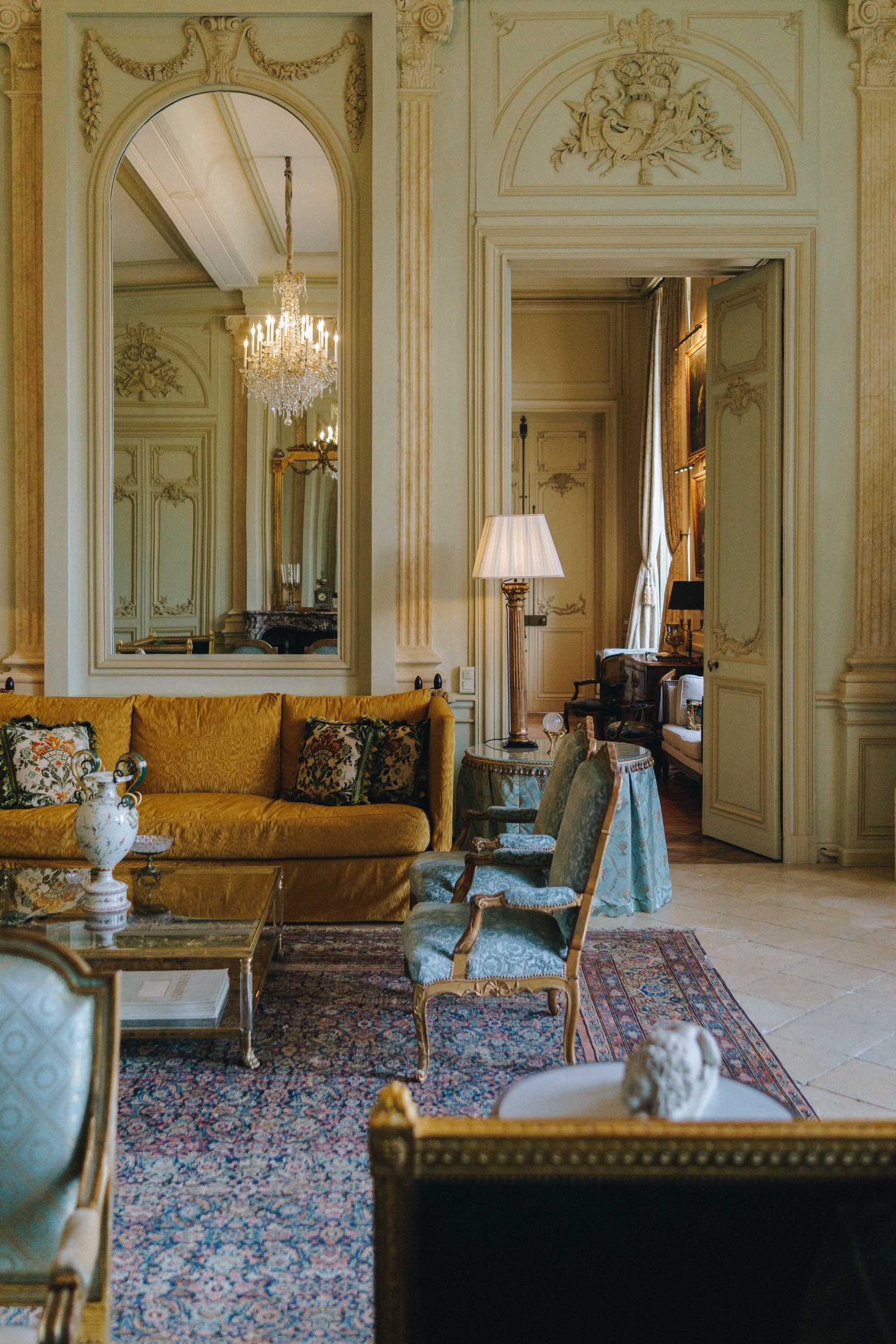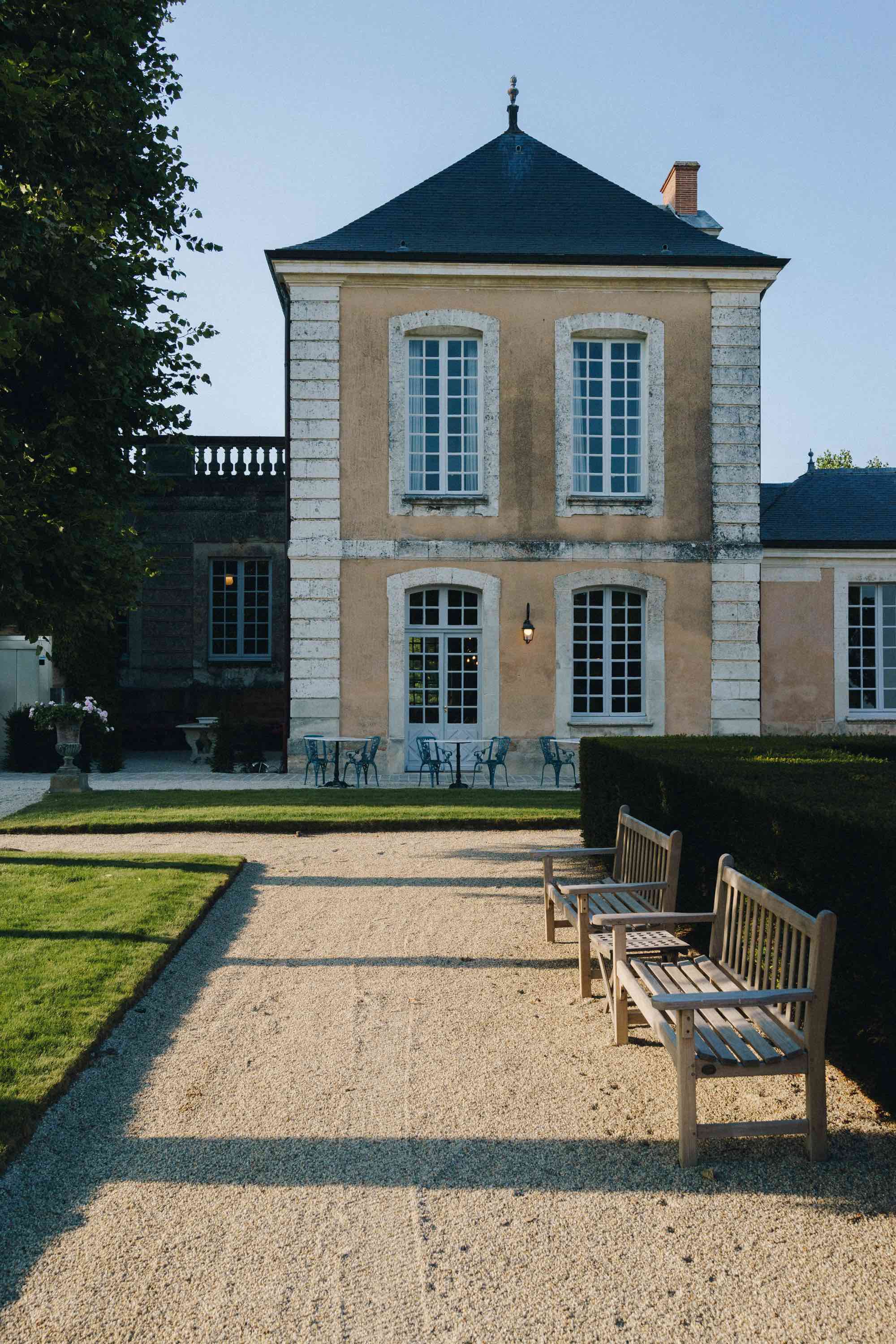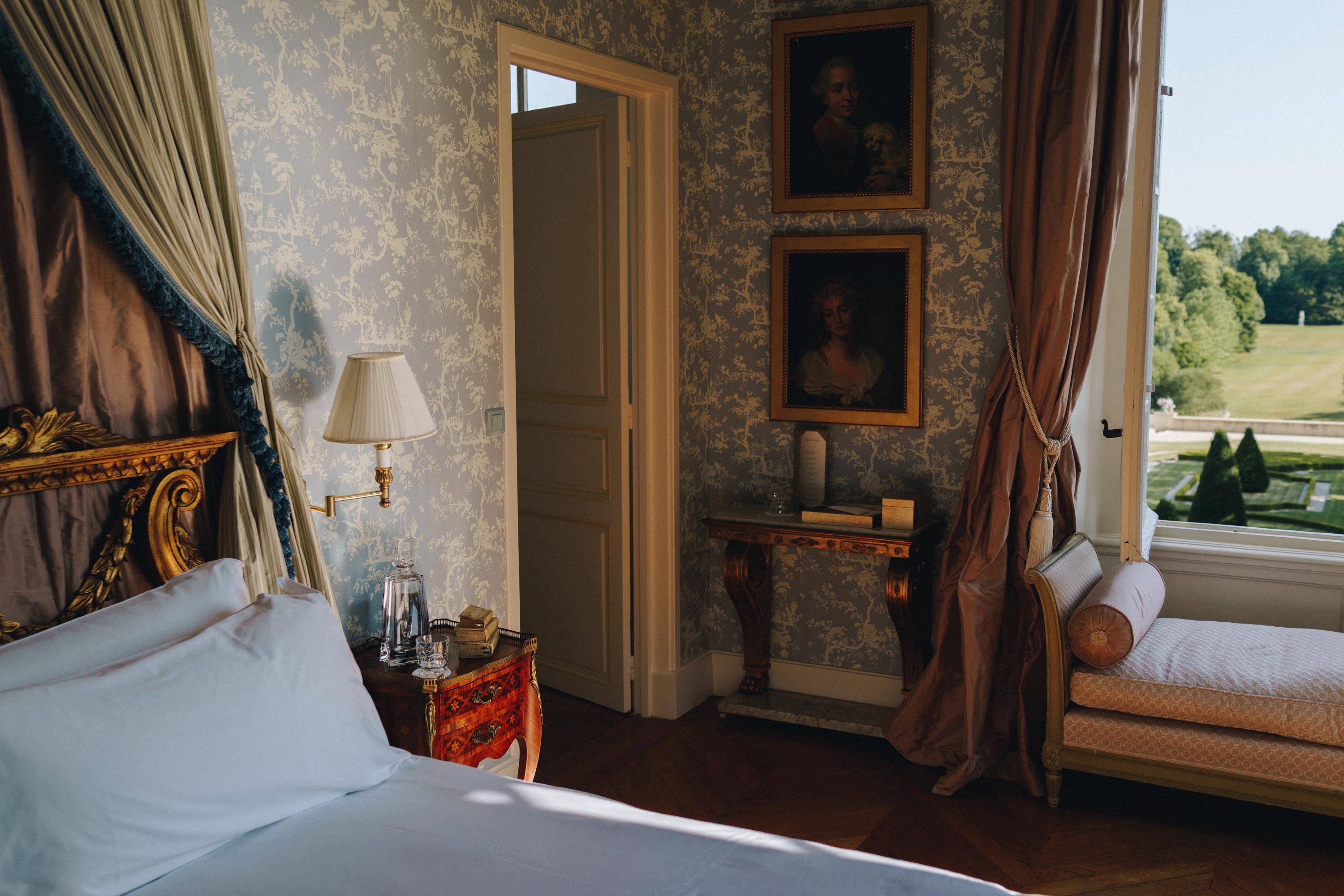 One of Corrigan's calling cards is the wallpaper, hand-painted by de Gournay or drawn from the archives of Pierre Frey. In one room, a flotilla of hot air balloons pays tribute to aviation pioneers and balloonists, the Montgolfier brothers, while in another, illustrated figures rove between tiny, idyllic islands on a powder-blue sea.
The furniture is no less sublime: Bergère armchairs; rococo chests; and Louis XV cabinets inlaid with gold leaf or stencilled with elaborate trompe l'oeil designs. Hanging overhead are chandeliers shaped like golden vines, a dew drop of crystal shimmering on every stem.
This finery is worthy of a museum, but the hotel's greatest triumph is that it feels nothing like one. You can put your feet up by the rouge-royal fireplace in the grand salon, drink Coteaux du Loir amid the Hermès cushions, or have a knock-about on the finest billiards table you've ever seen, decorated with gold leaf and tassels. Miraculously, there isn't a ne pas toucher ('do not touch') sign in sight.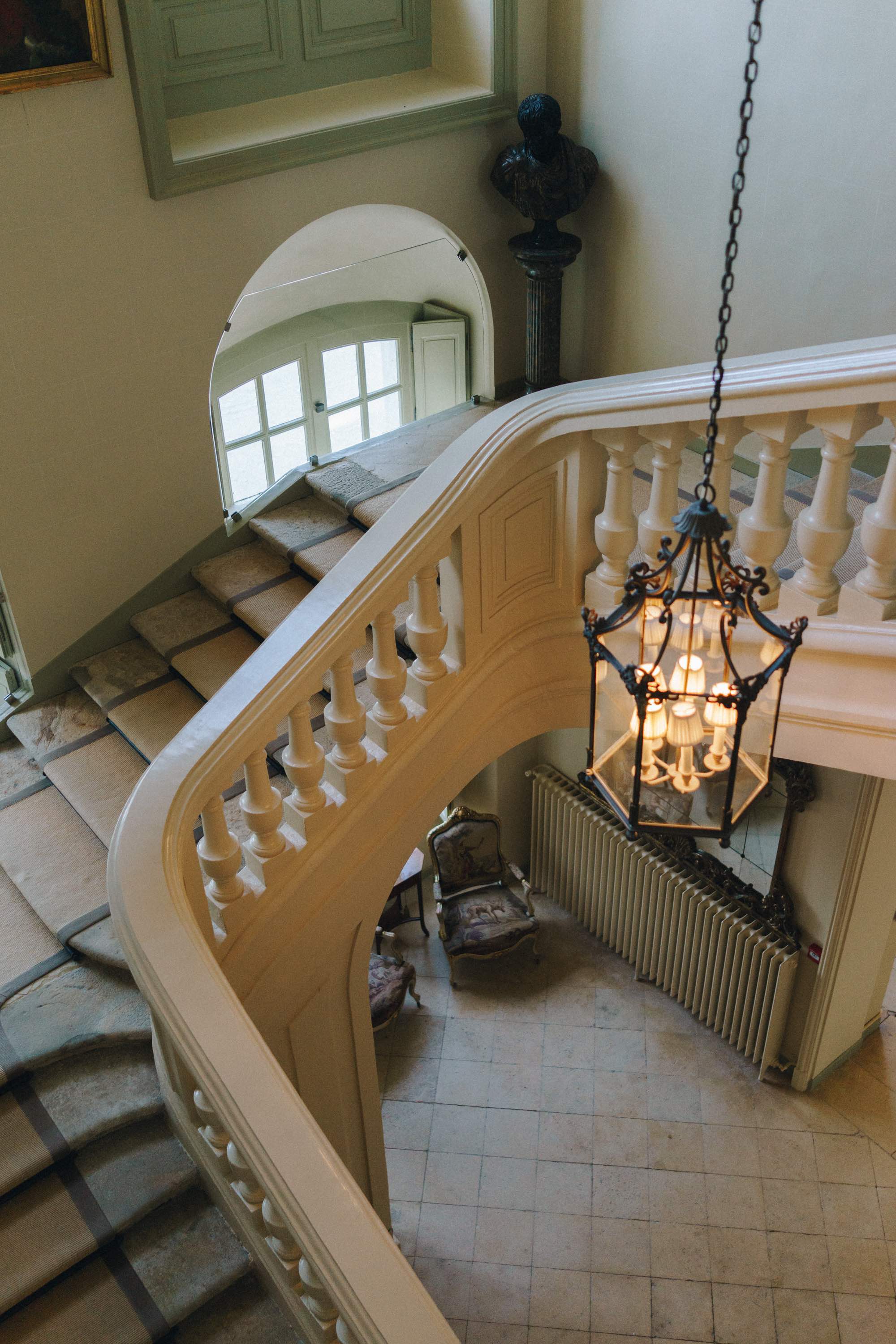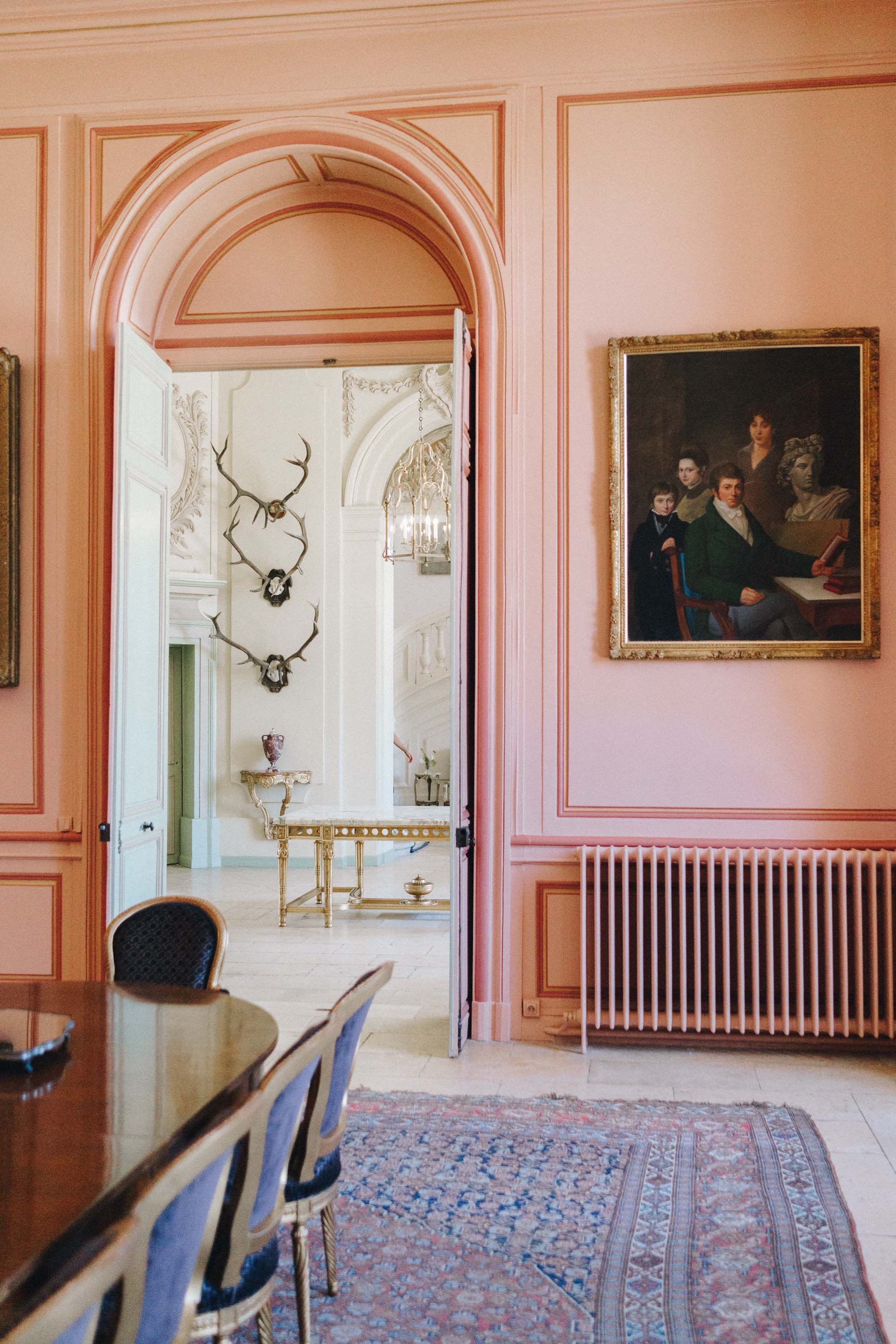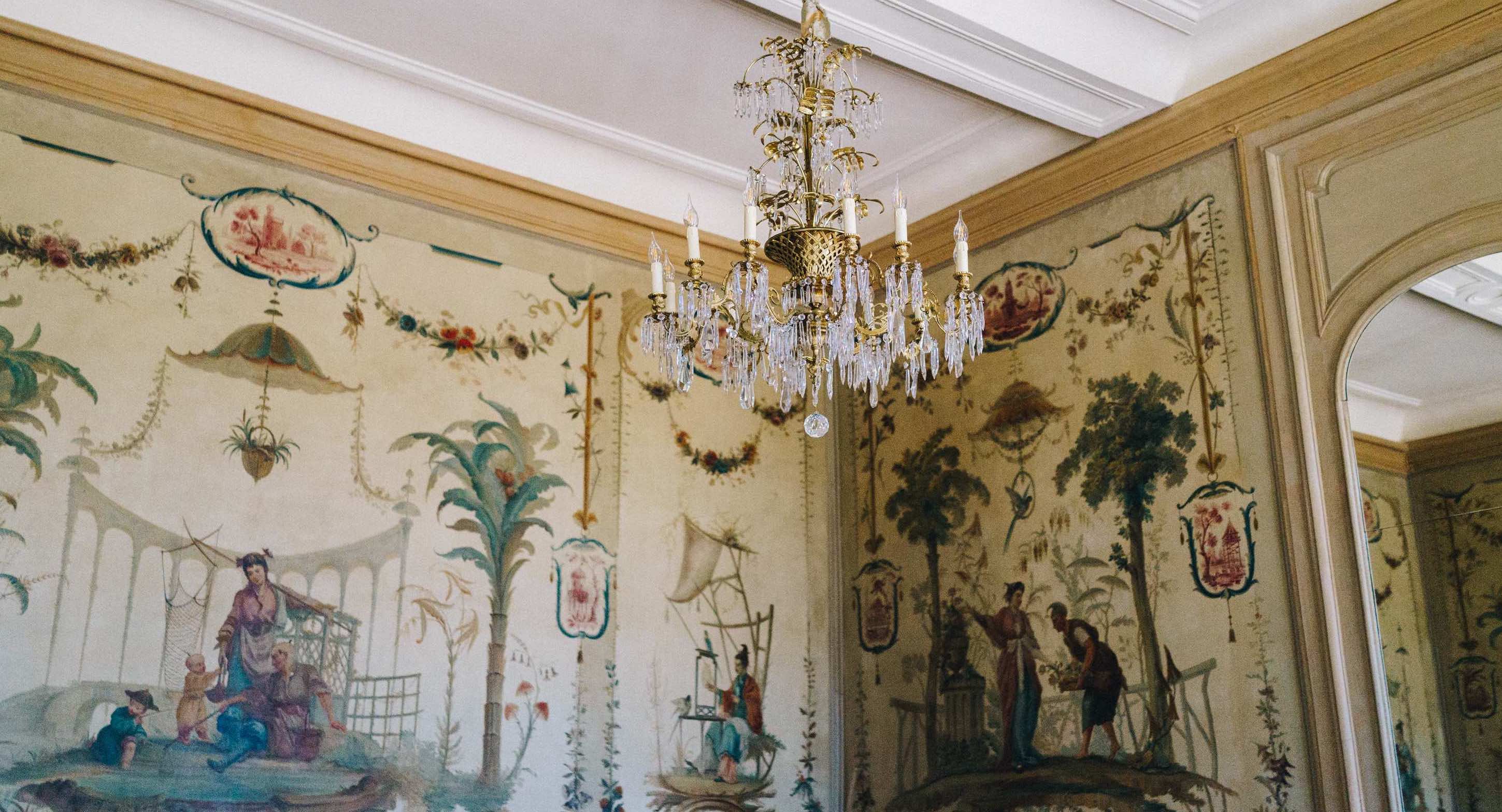 One room demands a special mention, Le Salon Chinois. It's in here that you'll find Jean-Baptiste Pillement's masterstroke, a chinoiserie mural preserved beneath a wafer-thin layer of canvas. There's only one other room in the world with an original Pillement spread like this, and that's in the Petit Trianon at Versailles.
In the end, Baron le Lucé never got to enjoy Le Salon Chinois. His heart gave out on a visit in 1764, just before the house was finished. Some say the splendour was all too much for him. The tale is almost believable, because Hôtel Château du Grande-Lucé really does make the heart swell.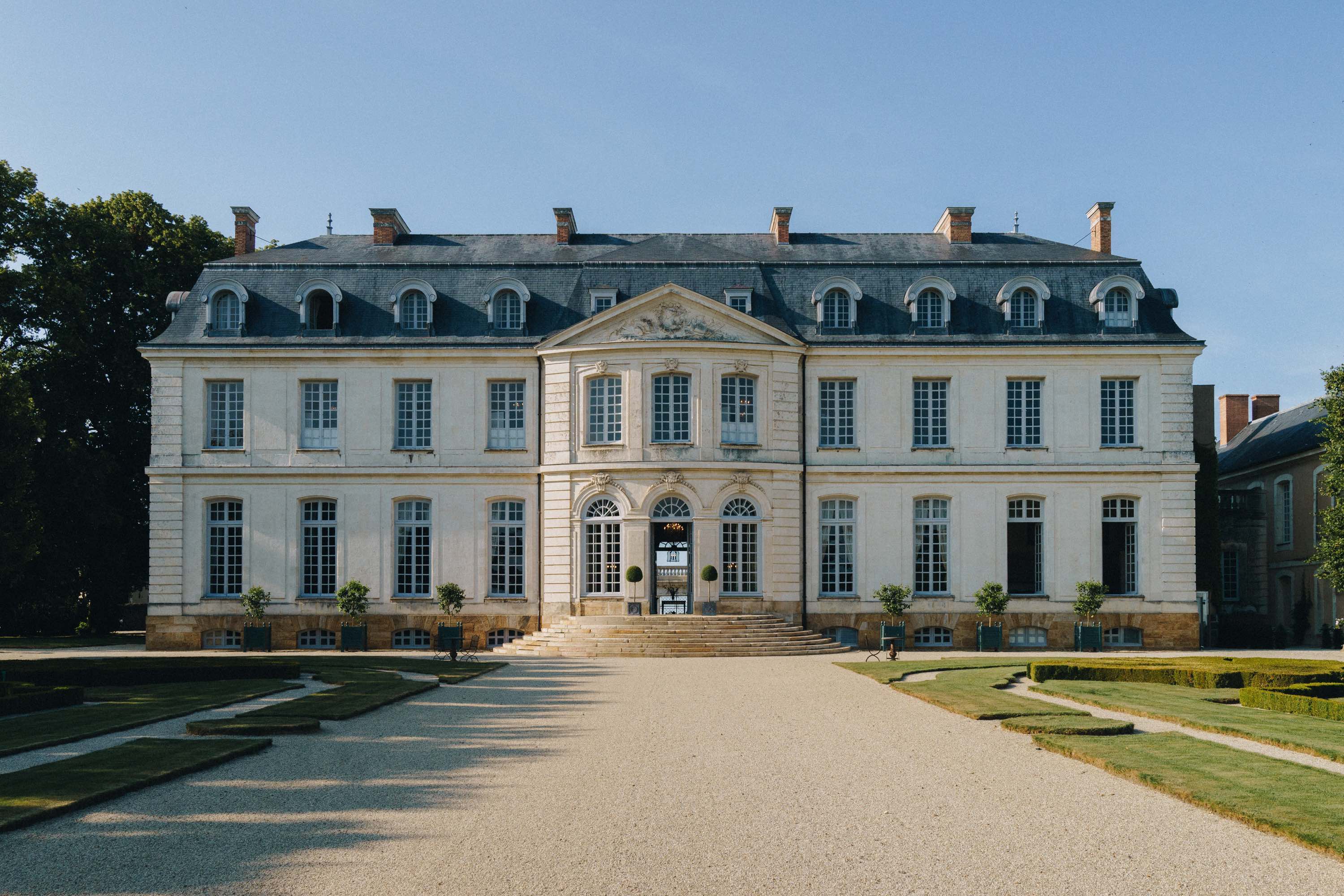 Explore More
Discover striking photography and thoughtful prose from the world's most atmospheric interiors #worldofcabana