Christopher Gibbs' Mastery
Words by Emily Post
Images by Ngoc Minh Ngo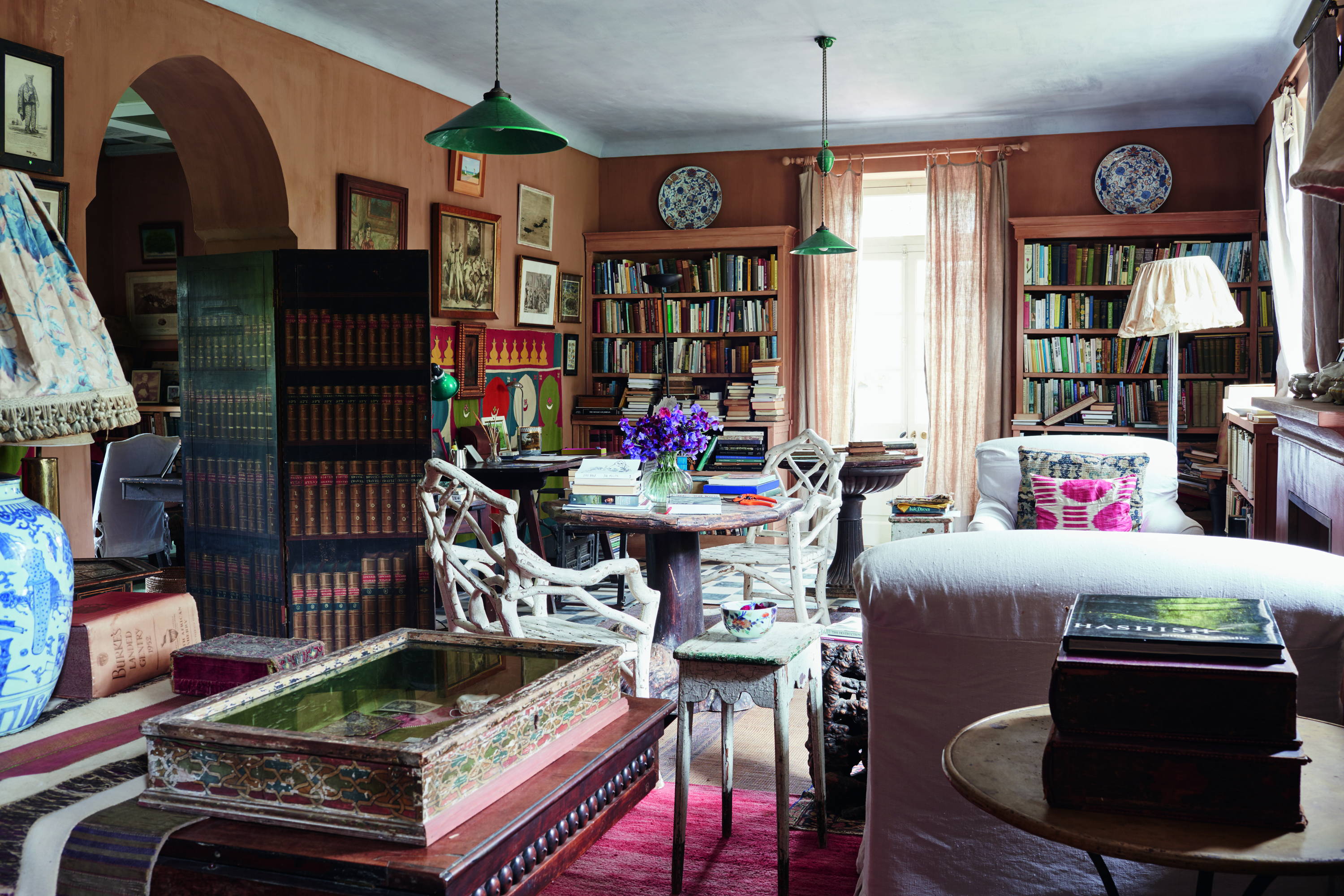 Christopher Gibbs' Mastery
Words by Emily Post
Images by Ngoc Minh Ngo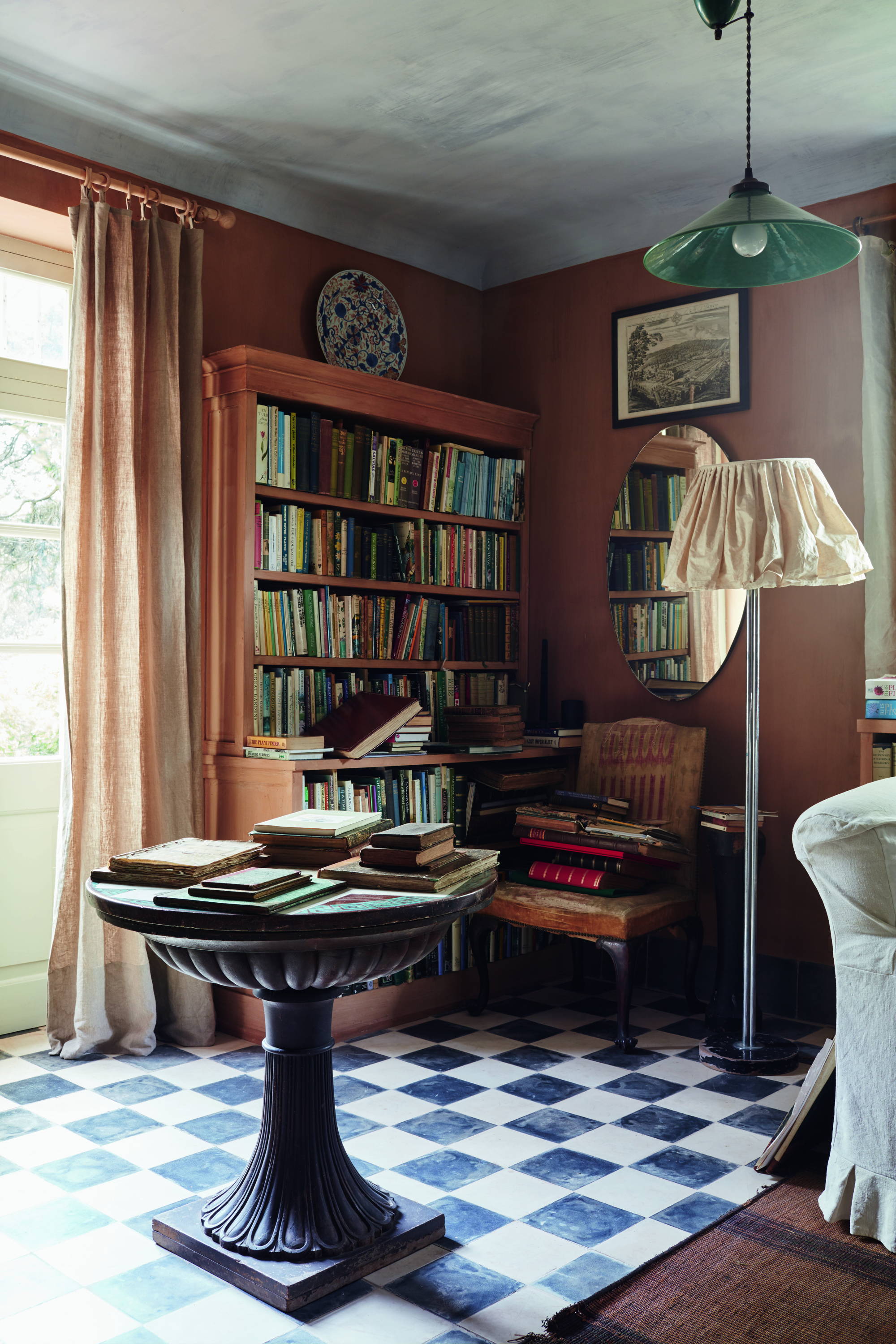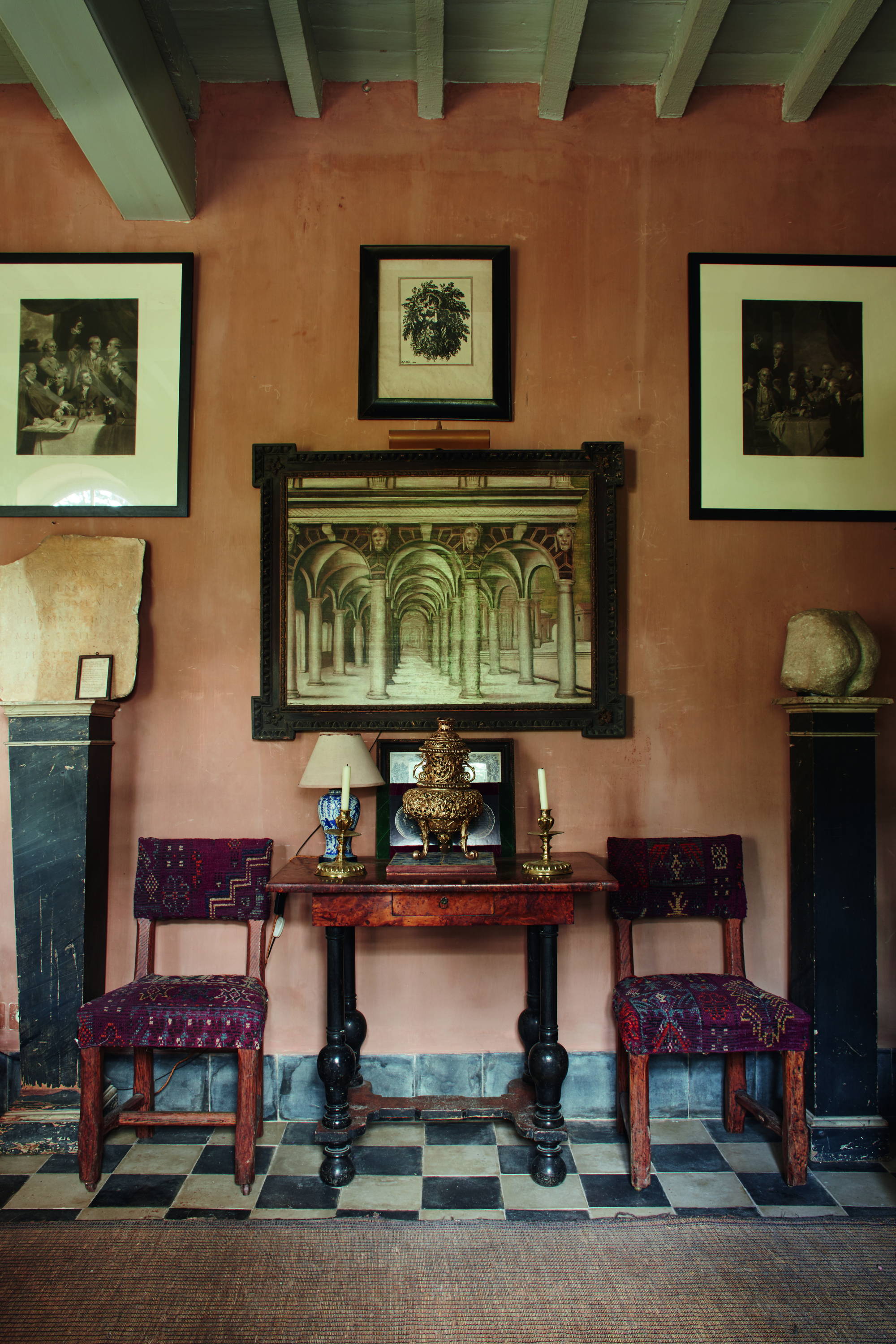 Emily Post considers the history and legacy of Christopher Gibbs whose unrivalled eye affected some of the greatest institutions in the world while also creating a secret language in his own home that bridged Europe and Morocco.
The late Christopher Gibbs had a fabled reputation as both an extraordinary antiques collector and adventurous socialite. His quirky, eccentric taste and insatiable curiosity introduced a whole generation to what the New York Times referred to as the "distressed bohemian style of interior design." At just 20 years old, Christopher embarked on a journey to Morocco, returning with a museum-quality collection of tapestries, rugs and lamps. And that's where his story began.
"I like to learn about a lot of things," said Christopher. "Everything I hang onto is there for a reason, like bricks in a building – secret messages, codes and such, to make a more subtle way of telling. And the house is never static, as new messages are found, new songs are sung." As a purveyor of objects and a man of exquisite taste, he returned to London to set up an antique shop on Camden Passage and later, Chelsea. He quickly became an influential figure.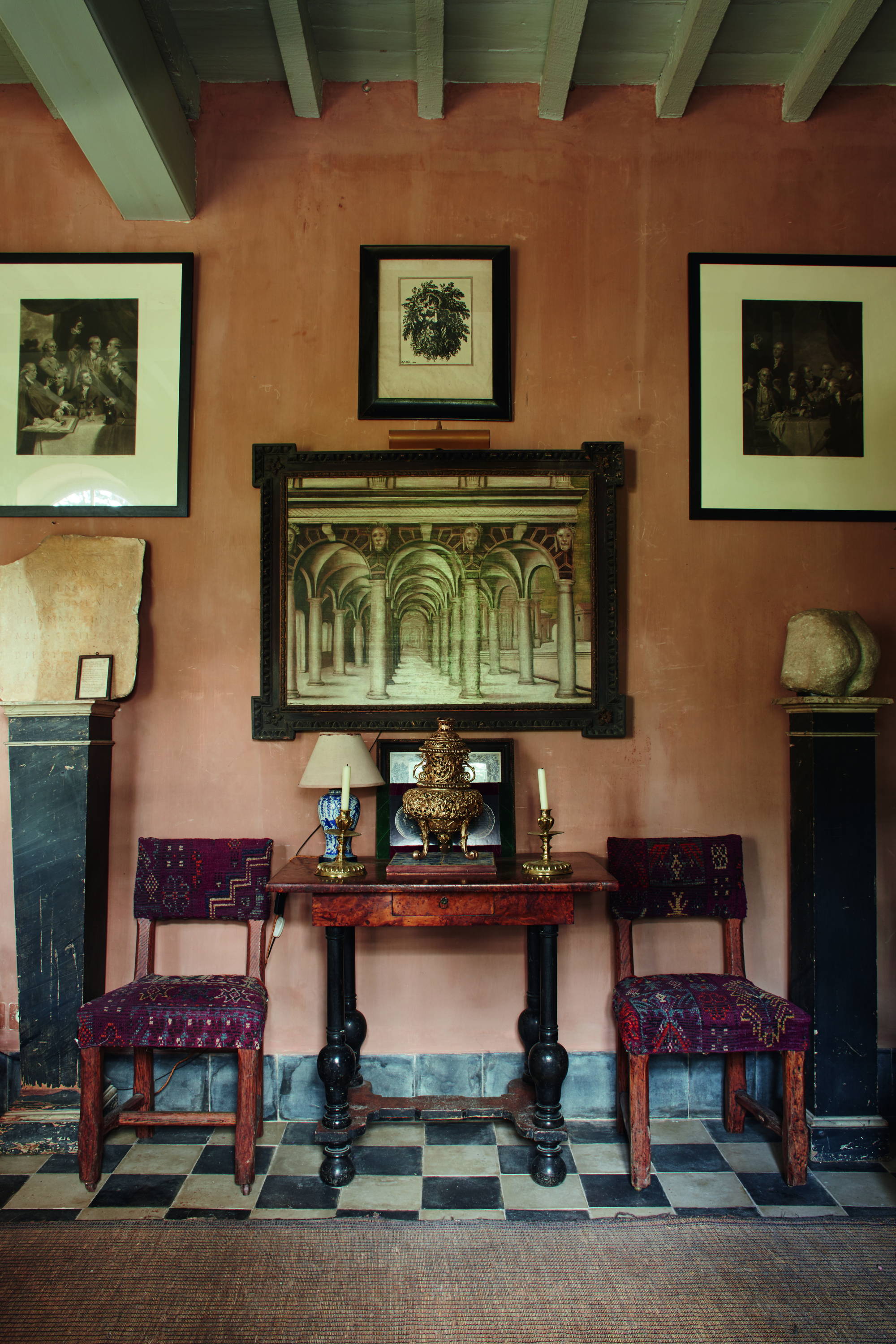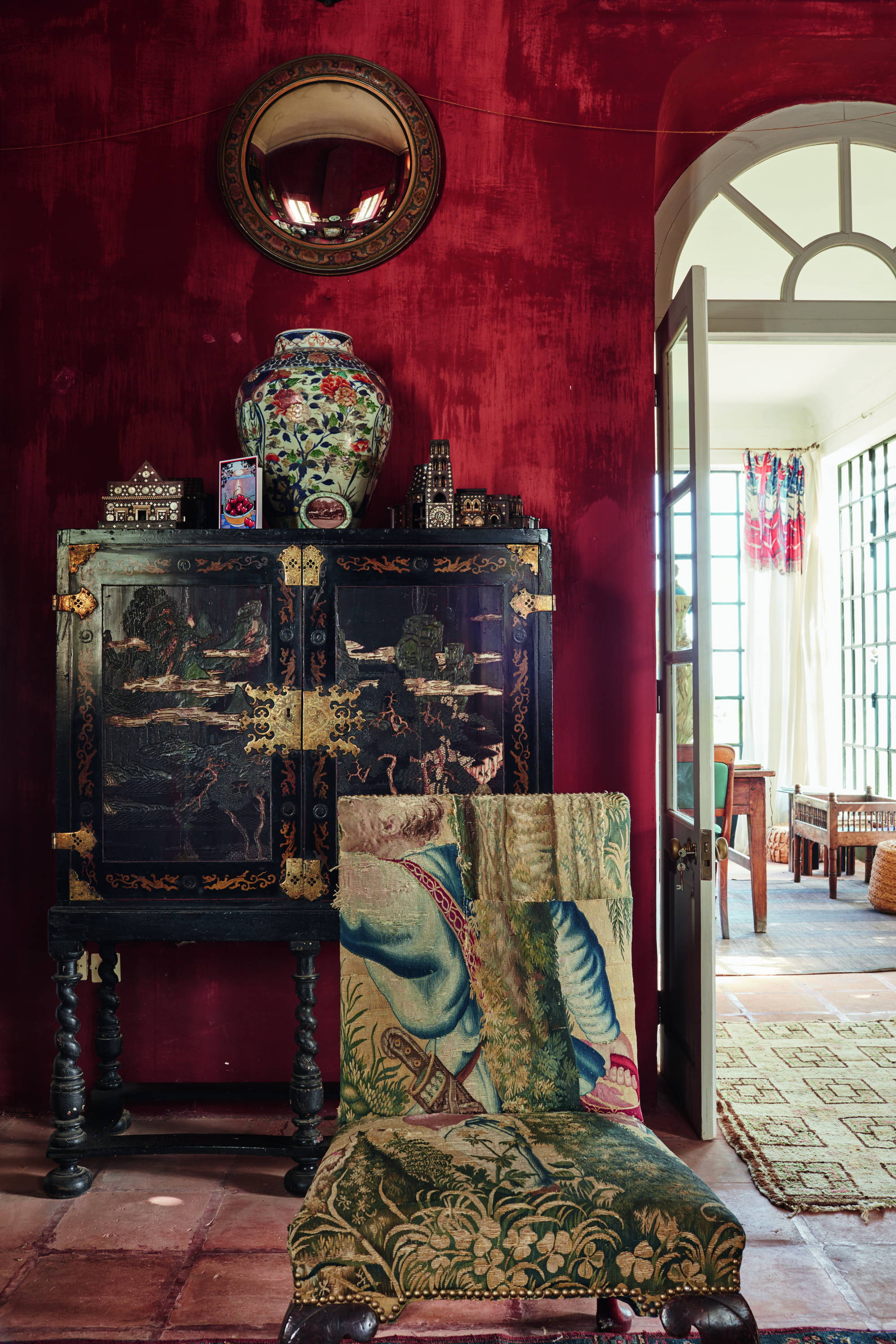 His creativity could not be confined to the four walls of his shop, and he expanded his reach into the world of set design and even publishing, serving as the editor of Men in Vogue. Christopher's creative input was so highly valued that he served on the Arts Panel for the National Trust and as an advisor to the Victoria and Albert Museum. A friend and advisor to John Paul Getty, the connection led him to broker a grant from Getty to the National Gallery, aiding the building of the Sainsbury Wing.
Eventually Christopher retired and returned to Morocco. El Foolk, his Tangier home, is the distillation of decades of expertise. Stephan Janson says: "Everywhere you look, there is something to seduce the eyes… Each object, each fabric hanging, each piece of furniture, painting, cushion, watercolor, down to cutlery and China, has its own story, its own message." From the Pompeii red rich walls and classical 17th-century Italian painting to the Fez needlework cushions and chintz fabric, El Foolk serves as a decorative bridge between Europe and Tangier, layering history and found objects. A mantlepiece display of 16th-century Italian Majolica saltcellars, a wall hanging of Rabat embroideries, an American flag draped across a trunk, 15th-century English stained glass… Christopher Gibbs' mastery is not only in the search, but the ability to marry these objects harmoniously in one space.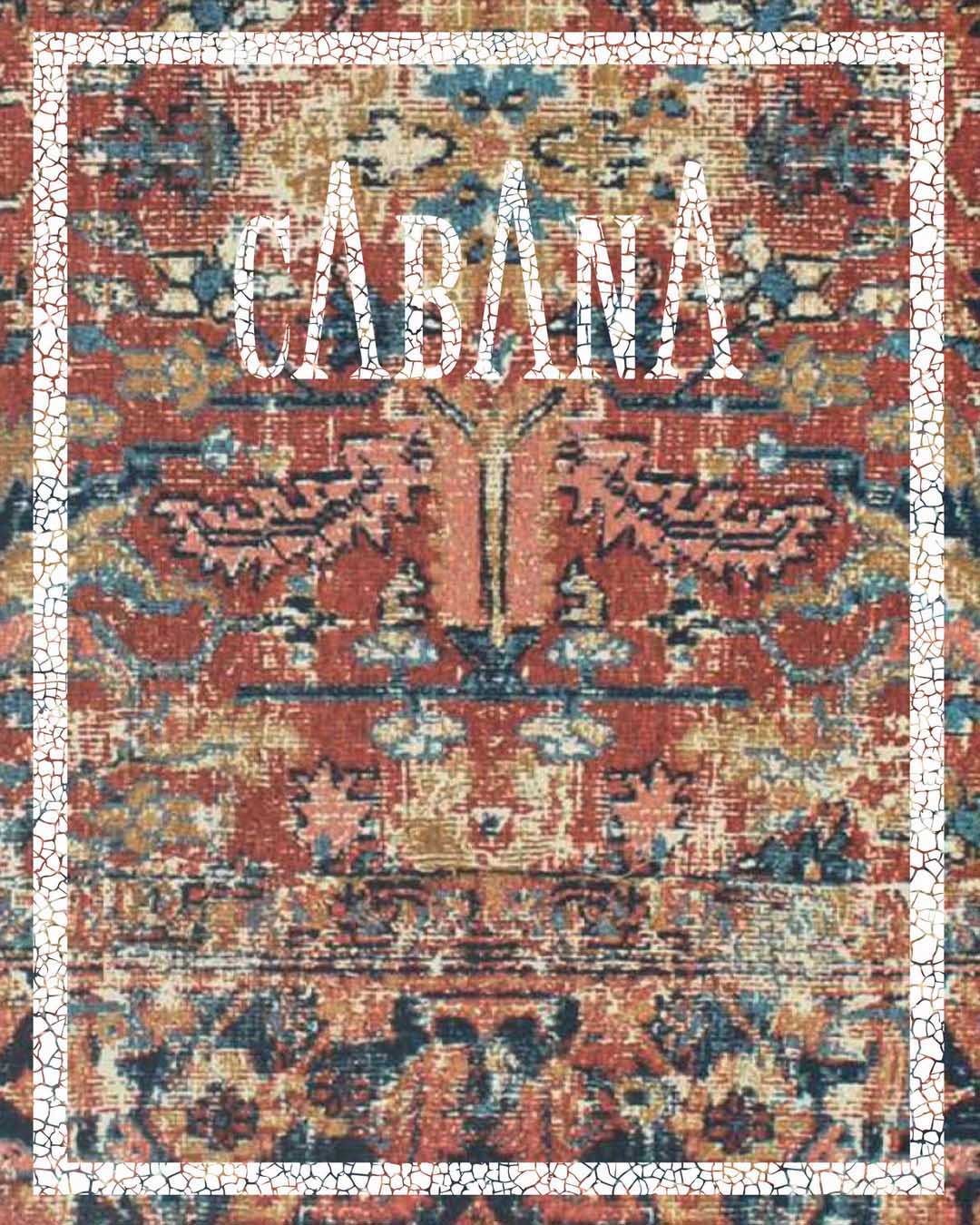 Covers by Ralph Lauren. May 2021.
This issue is a "love letter to Milan," a meandering walk into some of the city's most interesting interiors. Other stories spotlight Portugal, Greece, the magnificence of Althorp House in England and some of Italy's best kept secrets: two raw regions in the south that are barely known by national and international travelers, Molise and Calabria. Unfortunately we are unable to guarantee specific covers at time of order.
Please allow one week for delivery.