Interview by Camilla Frances
Images from
Giovanni Battista Righetti
and
Cabana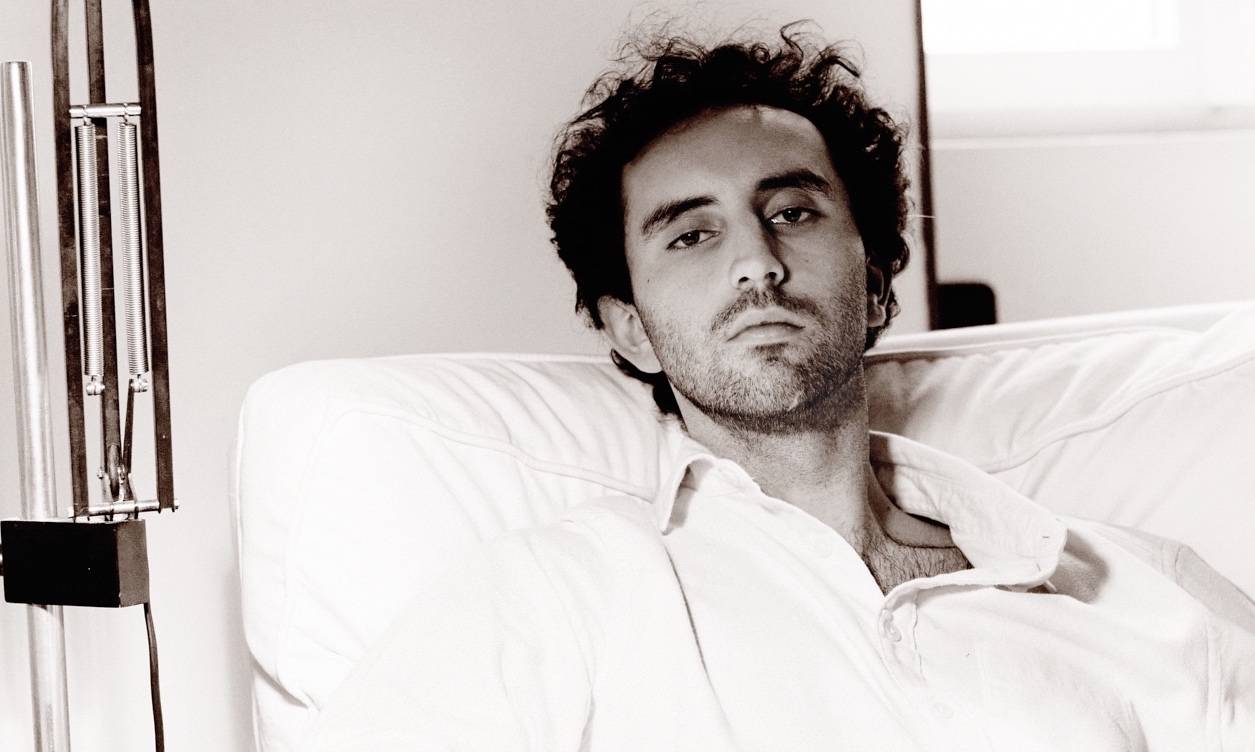 Milan-based design house, Tivioli, handcrafts show-stopping statement clothes from unusual and vintage fabrics. Creative director, Clemente Tivioli, shares the secrets and inspirations behind his family business.
Clemente Tivioli, creative director of Milan-based design house Tivioli, spent his childhood running around his father's artisanal lab in Turin, the nerve centre of the family fashion business. After finishing his own studies, Clemente joined his father and began to learn the tricks of the textile and design trade, admitting that his long apprenticeship - much of which was spent observing Tivioli's tailors at work - was frustrating, but essential.
"It was a blessing in disguise," he says. "I learned how important it is to not only know the craft, but also to know how the modalities of work function. I learned how to get inspired, I learned to take my time, I learned that sometimes being able to destroy what you thought was a good idea and start all over can be the best thing to do." Ultimately, explains Clemente, he learnt that quiet and patient observation is truly a skill and, "must never be done passively".
Established in 1970 by Carlo Tivioli, Clemente's father, the family brand has an illustrious history, distinguishing itself in the Italian Alta Moda scene with its unique approach to creativity and craftsmanship. Since taking over from his father in 2015, Clemente - still only in his twenties - has focused on maintaining the brand's core

values, while developing his own vision, based on quality and sustainability. This is Tivioli's idea of luxury: "the possibility of owning something unique, that distinguishes you from others, and says something about you and your choices".

 

Tivioli's clothes are uniquely detailed and crafted. What inspires you and drives your desire to create?
I am extremely influenced by beauty in all its forms, everything that is sublime. Outside of our craft, I cultivate daily my passion for art: visiting museums, exhibitions and artists studios. I want to keep my eye trained to be able to catch beauty, even the most subtle forms of it. Also, movies are a great medium for inspiration, they allow me to momentarily travel to different times and places, briefly escaping everyday life. But it must be travelling that drives most of my desire to create; the world for me is full of unknown beauty waiting to be discovered. I leave with an empty bag and come back with a full one, I leave with an empty head and come back full of ideas.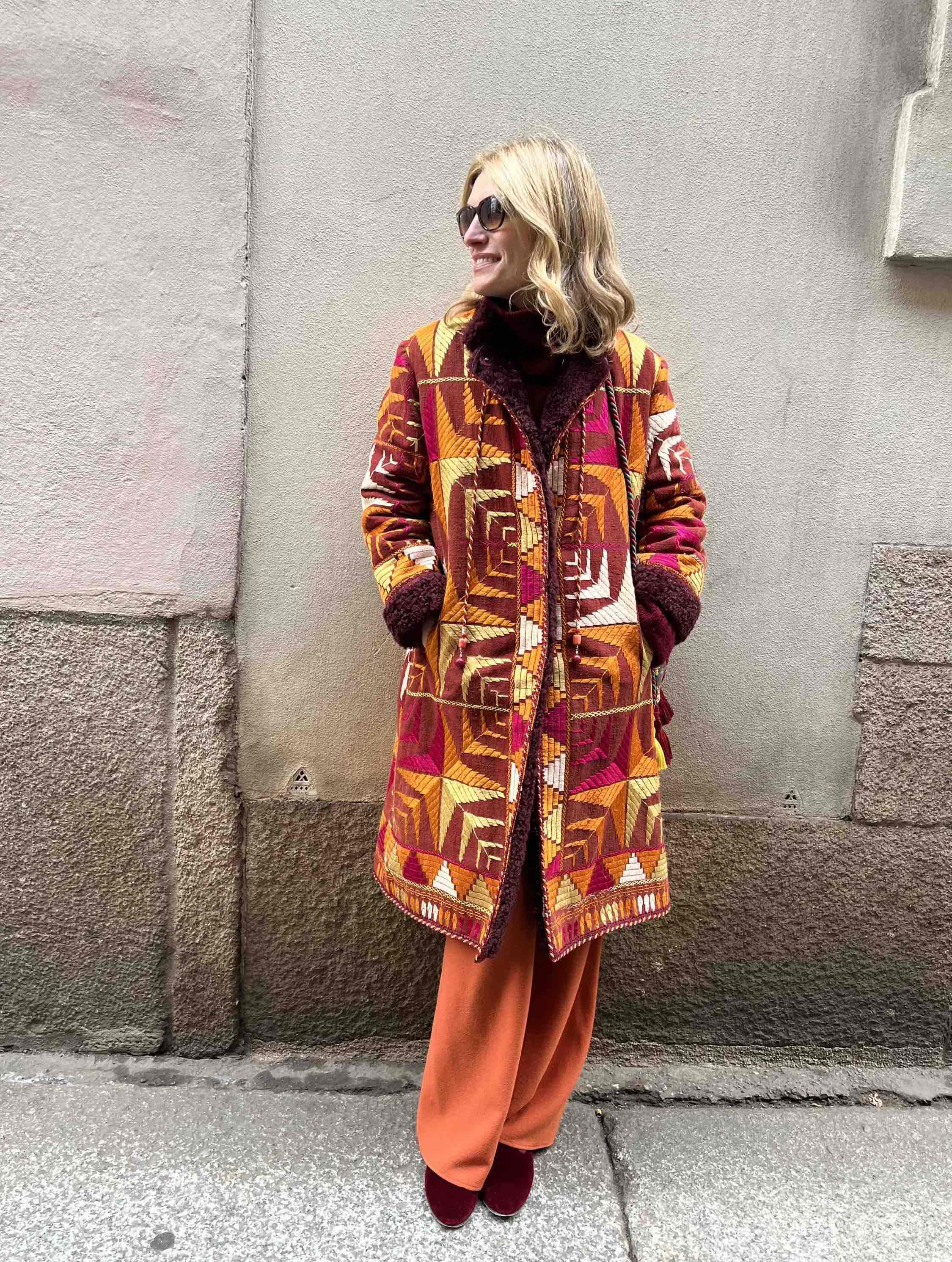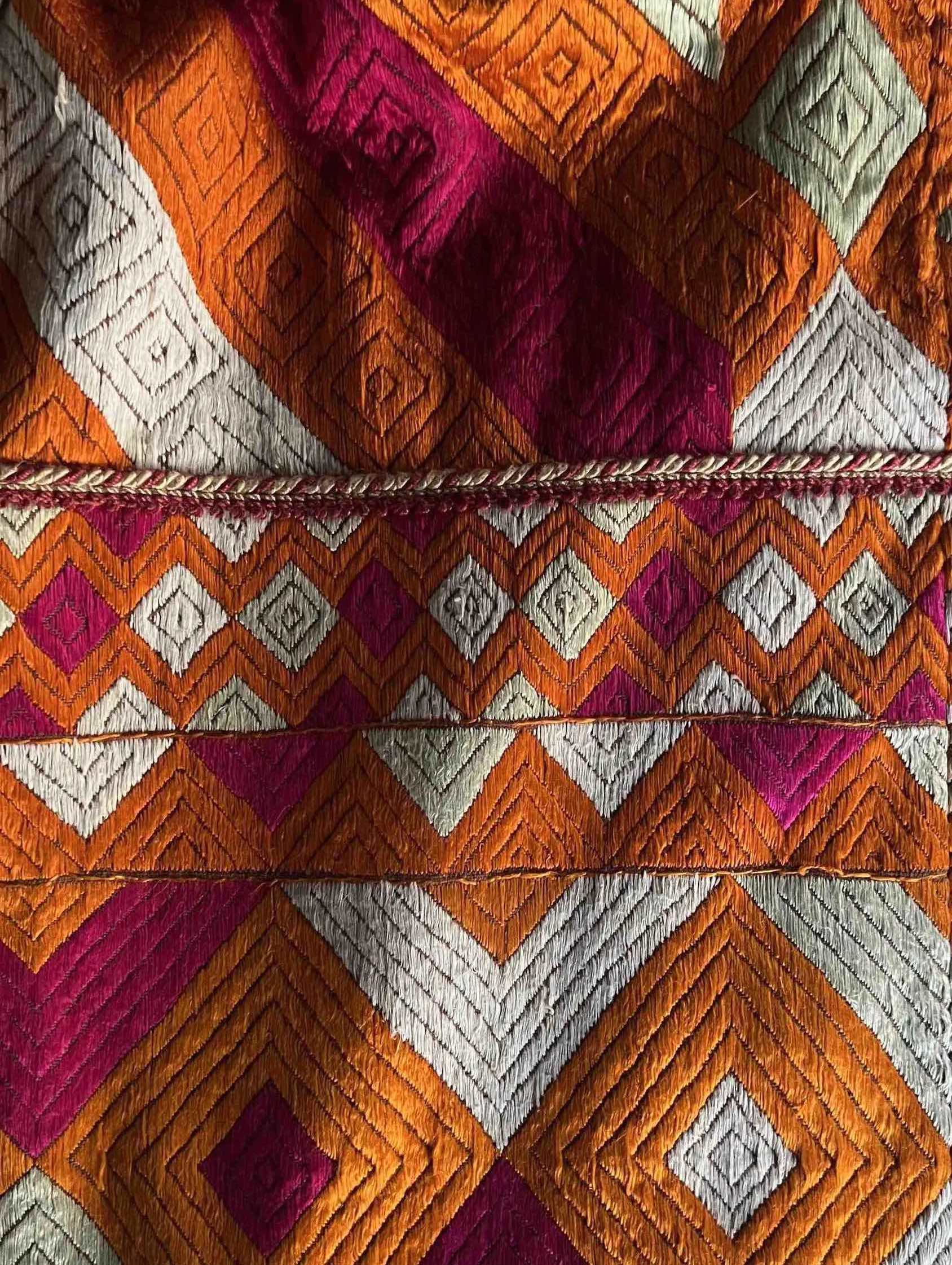 Your methods of production honor traditional old-world craftsmanship. How important is this history?
We could change the way we manufacture our collections, modernizing them and speeding up the process, but we are aware of the actual cost and shame of losing these antique artisanal techniques. We want to work with our hands and not with machines. We want to consume human energy, not electric energy. We want to give ourselves the pleasure of being the sculptors of our creations. We want to be the masters of our art. This is in direct conflict with the possibility of mass producing our collections, allowing them to be available in boutiques worldwide. But to us it does not matter. We prefer to remain the way we are, by continuing to produce a product based on quality, and not quantity. We want to make our collections worth the wait.
Can you share your creative process; how do you research and plan new designs?
I usually take a month off in the spring to travel and look for ideas; to find new fabrics, discover new cultures and learn from them; to understand how they have developed their styles and creations. Then I bring back what I like and try to use our unique Italian craftmanship to glorify not only my creations, but also the ones that have inspired me. I want my pieces to tell a story, and upcycling these antique precious fabrics is a way to keep these traditions alive.
What are your priorities over the next 12 months?
I am currently focused on looking for new artisans who will learn the craft of my ageing workforce. I am looking for hands that believe in quality, beauty, and tradition. Patient hands, expert hands, creative hands that want to be part of our special family. And on the creative side, I am looking forward to the month of May, when I'll be travelling to Japan for a month in search for new ideas and inspirations. It's the gift I am giving myself for my 30th birthday.
What are the best and worst things about being a maker/designer today?
I think the best thing would be how I can transform everything that I see or do, into inspiration, to create something. There is a parallel line between my experiences and my work.
The worst thing is having to be careful of not being influenced by what is considered 'cool' and 'trendy'. These moments are always meant to end.
What would you be doing if you weren't a maker/designer?
I would have loved to be a painter. Since I do not think I am disposed of that talent, I would probably choose to work for artists, as a gallerist or curator.
Where is home? And how do you switch off and relax?
I live in an apartment in Brera, the old artist and brothel quarter of Milan, which has now become a gentrified trendy area. My home is an ever-evolving nest where the things I collect find their own space. It's important to me though, to keep a balance between what comes in, and what must consequently leave. I do not like accumulation and disorder; getting rid of things makes me feel lighter. [To relax and switch off] I love the mountains, nature and my dogs. Those three elements together are, for me, the best type of relaxation. Also museums and art exhibitions can be the perfect remedy for a hangover.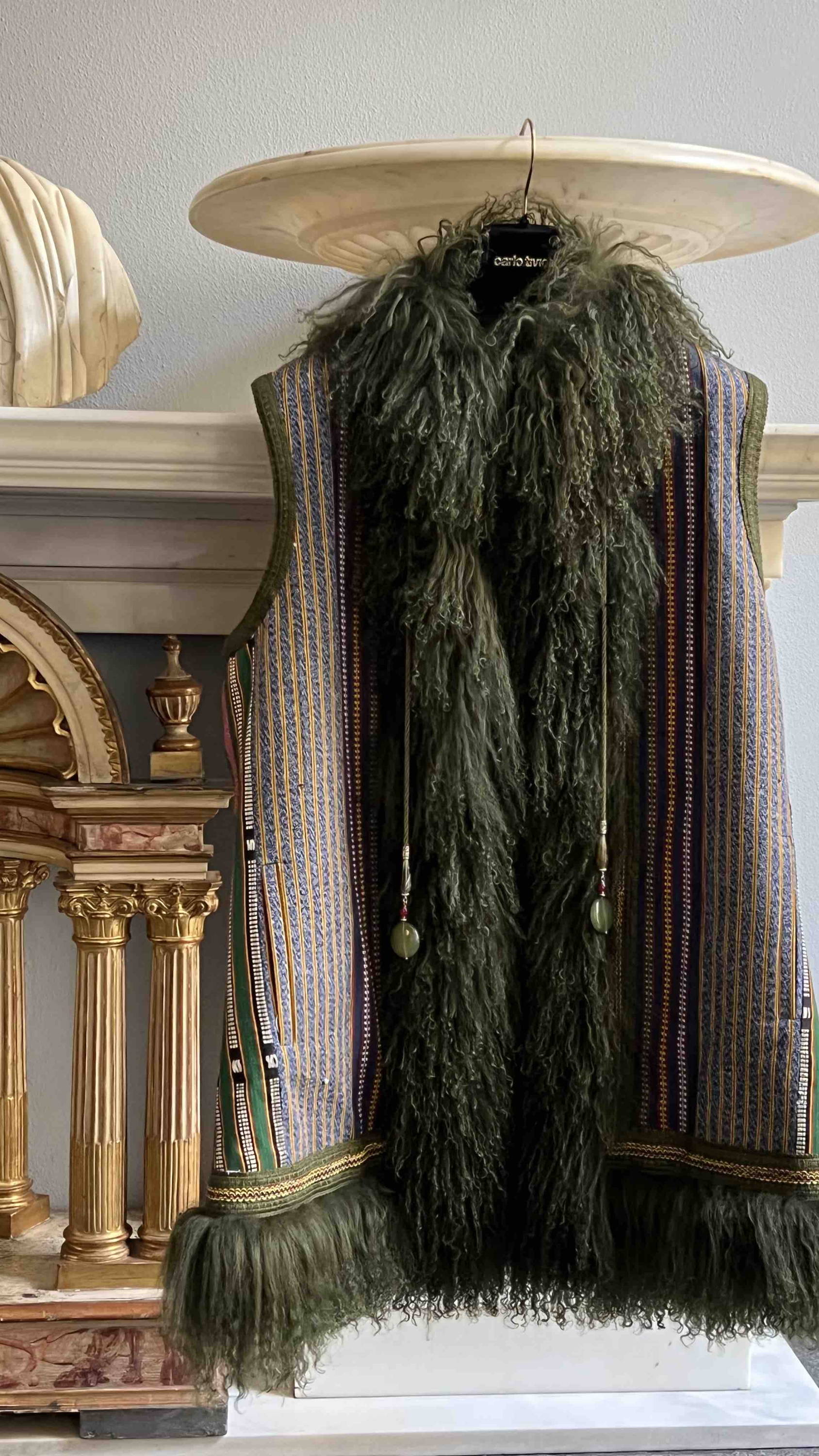 Your favourite museum or gallery?
Beyeler Foundation, Basel. The perfect balance between art, nature and architecture.
An artist you'd collect if you could?
Peter Doig. His use of colours and imaginary fascinates me. The few times I have seen them in front of me I just felt like diving inside of them. Maybe one day I'll own one, who knows?
And finally, what are you career highlights or proudest achievements to date?
I believe that my biggest achievement so far is to have been able to transform this family brand into something that speaks to our generations...We don't give in to trends, we want to create timeless pieces that will always remain beautiful, and that can be passed on from one generation to the next...We do not want to give in to easier solutions, more "up-to-date" solutions. We remain anchored in our method of working: longer, tougher, but our own. What I can proudly say, is that we challenge the future with rigor and strategy. With an eye to the past, but projected onto the future, conscious of still being able to make a difference in the present.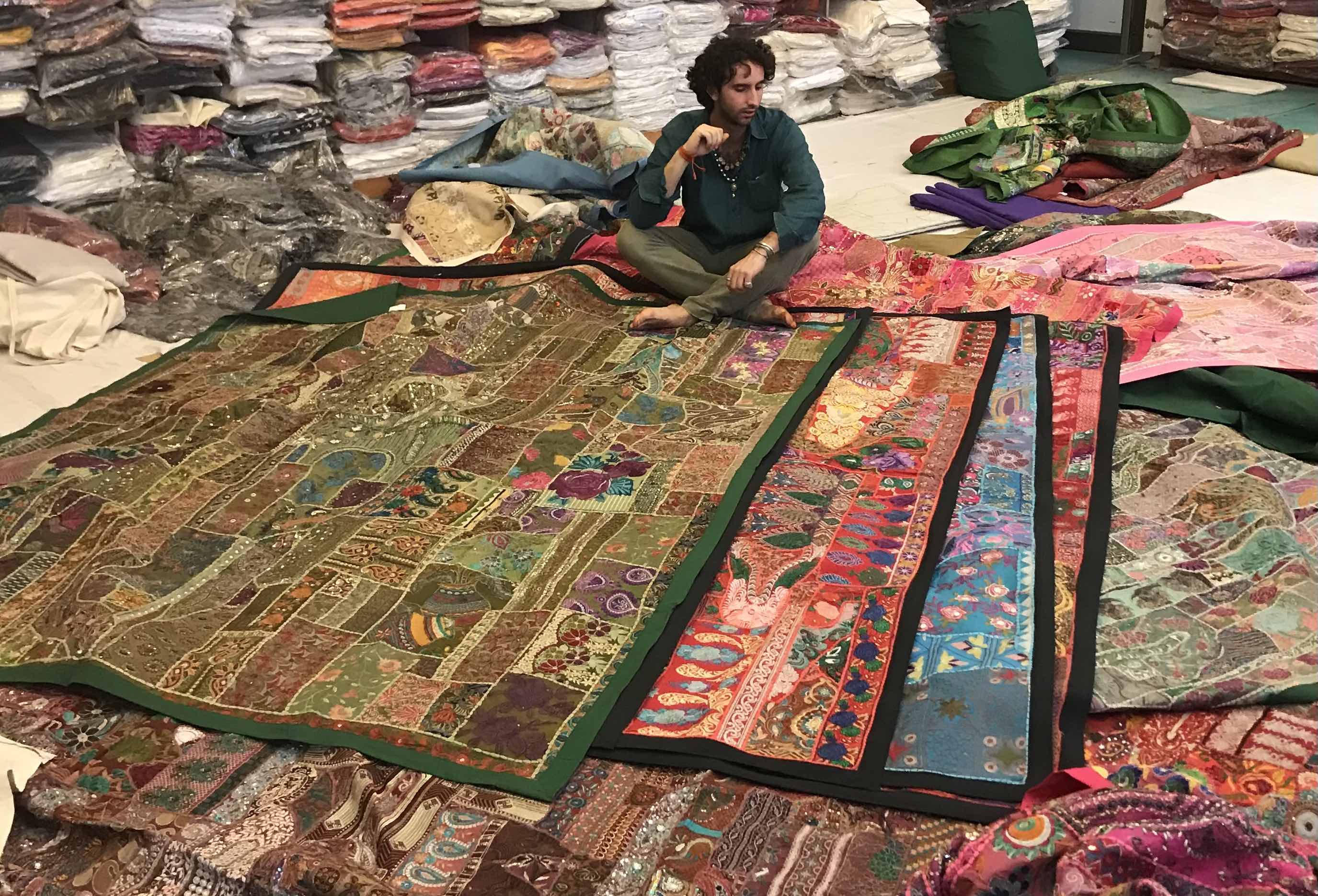 Explore More
Discover striking photography and thoughtful prose from the world's most atmospheric interiors #worldofcabana