Words and images by Susana Ordovás
Susana Ordovás travels to rural Spain and discovers an extraordinary private museum of African Tribal and Popular Art, collected over many years and stored in the mountains near Madrid.
On an unusually cold, crisp day in April, I drove 45 minutes outside Madrid to a quiet neighborhood in the mountains where I visited Fernando Cardenal (pictured below), an old acquaintance of my father. I was looking forward to seeing him and revisiting his diverse collection of African art. My father met Fernando in the '70s while living in the Democratic Republic of Congo. Both Spanish with an affinity for golf and art, they became fast friends.
Fernando and his wife, Gloria, welcomed me warmly and led me to a spacious one-room building that Fernando commissioned to house his collection. As I crossed the threshold into his private museum, the musty scent of old wood hit me and I was transported back to my childhood in the Congo. The walls, lined entirely with display shelves, were filled with masks and figurines, and as I looked at them in awe they appeared to stare back at me.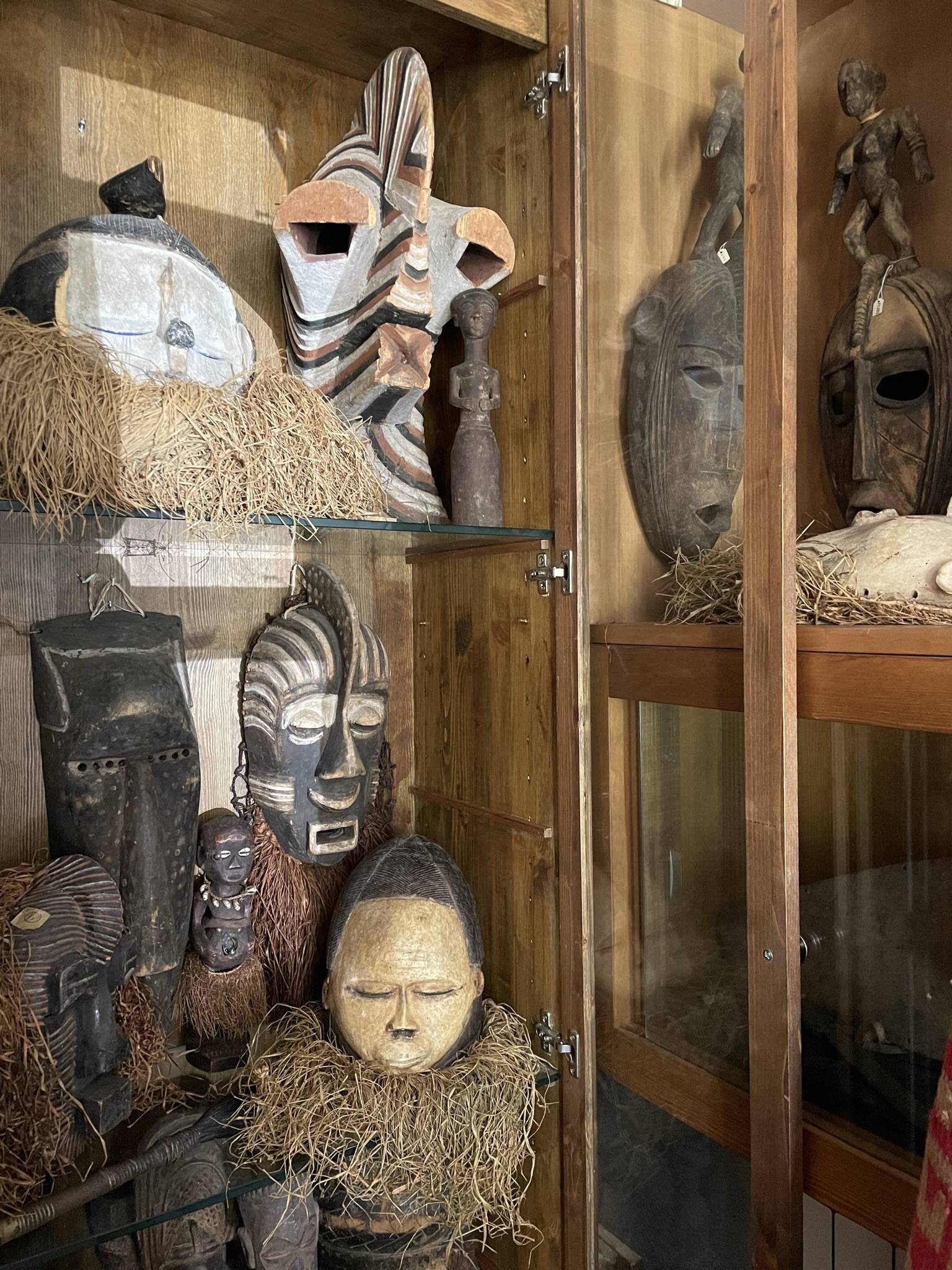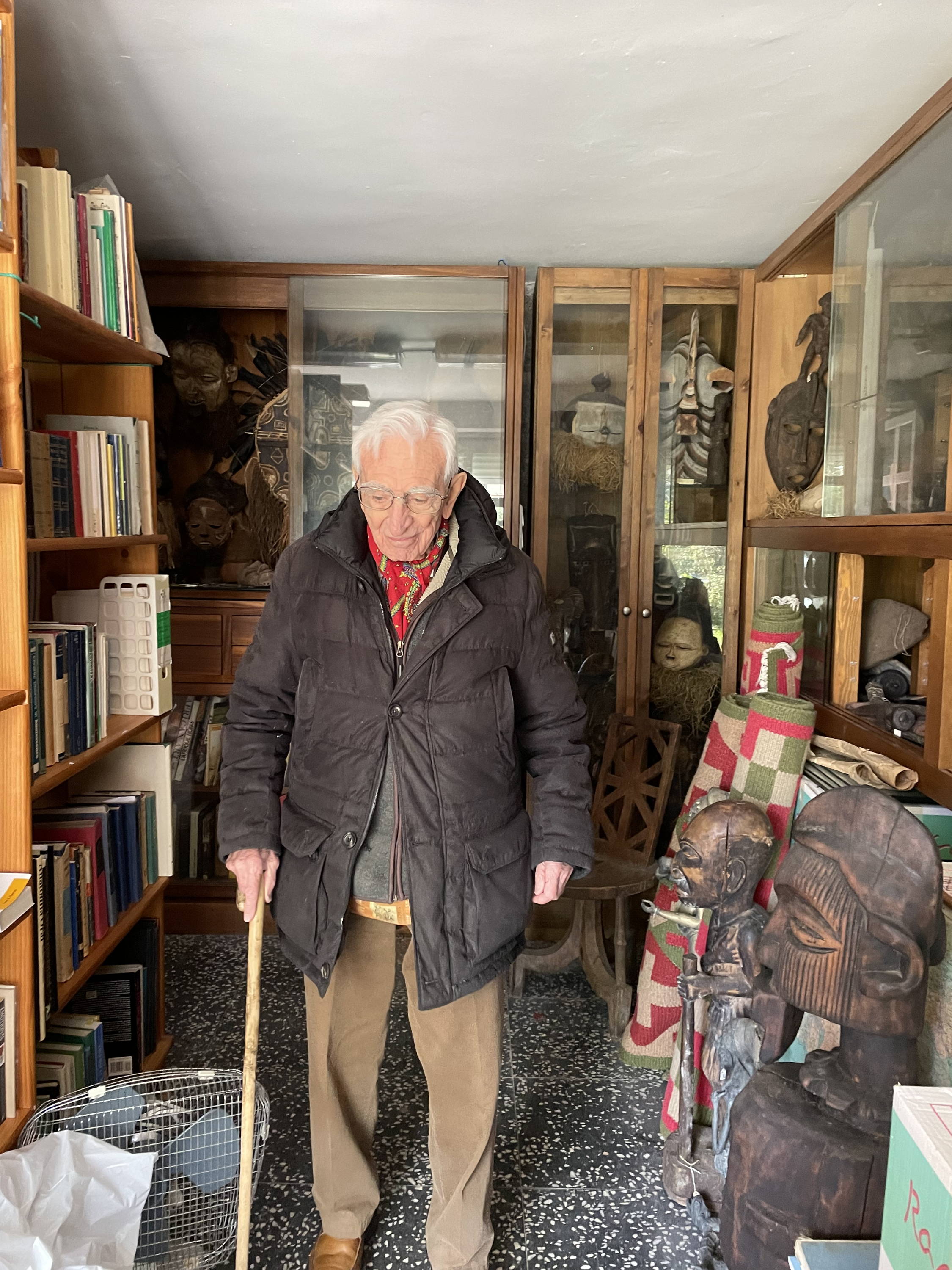 Fernando, with the aid of a walking stick, showed me around slowly, allowing me to open the glass cases and peer closely at the hundreds of artifacts. Fascinated, I peeked into draws full of costumes, beads and jewelry, and thumbed through stacks of hand-written green cards where each object had been painstakingly documented.
I asked Fernando to show me his favorite piece, and he proudly pointed out a large woodcarving of the former king of the Bakuba tribe, near Kinshasa, that had been gifted to him by the tribe's artist. He also showed me a woodcarving of a mother giving birth and a crossbow.
Now in his 90s, Fernando spent 23 years in Africa working for the World Health Organization. A US-trained trauma and orthopedic surgeon, he moved to the Congo in 1961 after learning of the conflicts the country was enduring after gaining independence from Belgium, and deciding his medical skills could be put to good use there.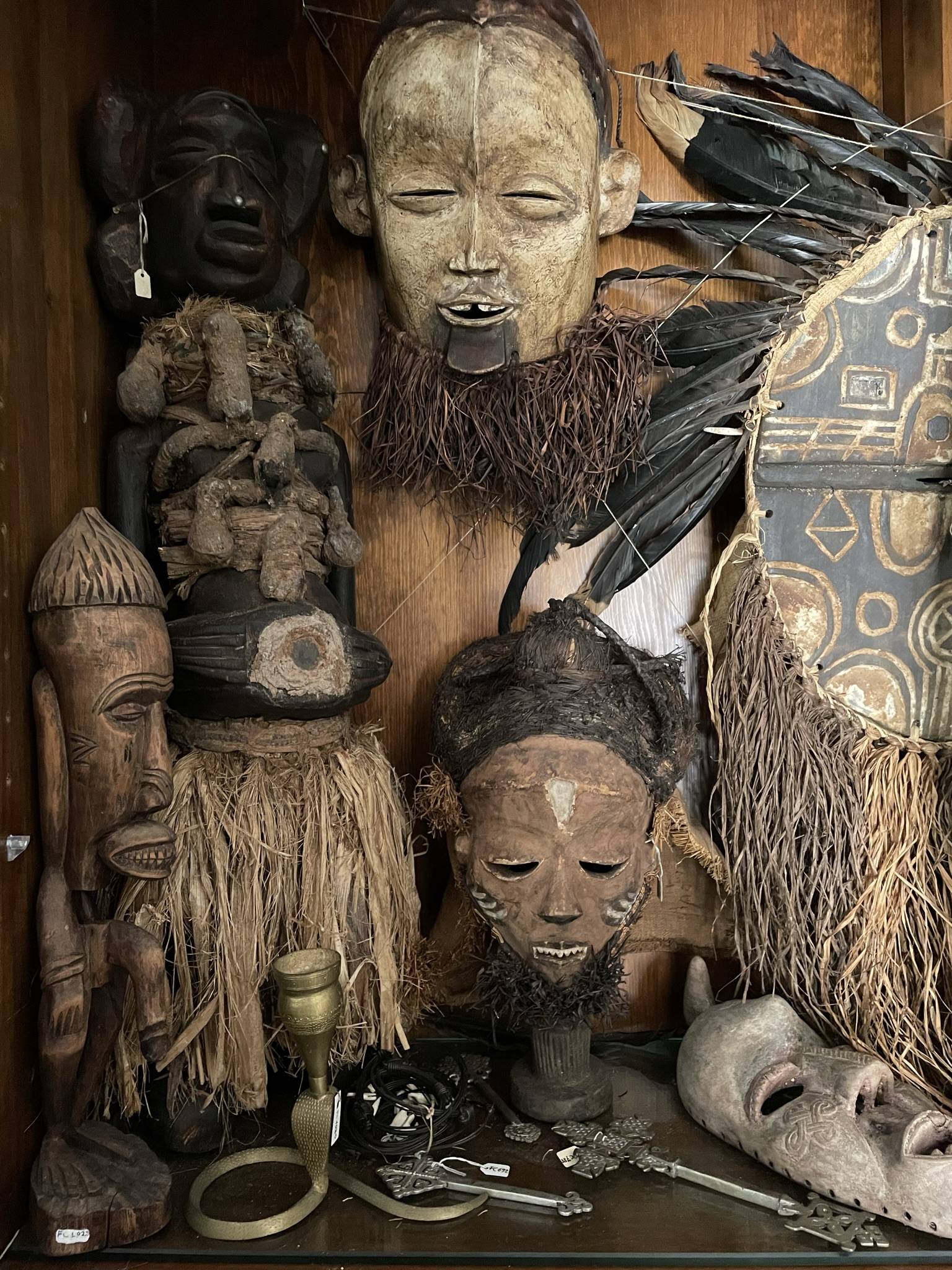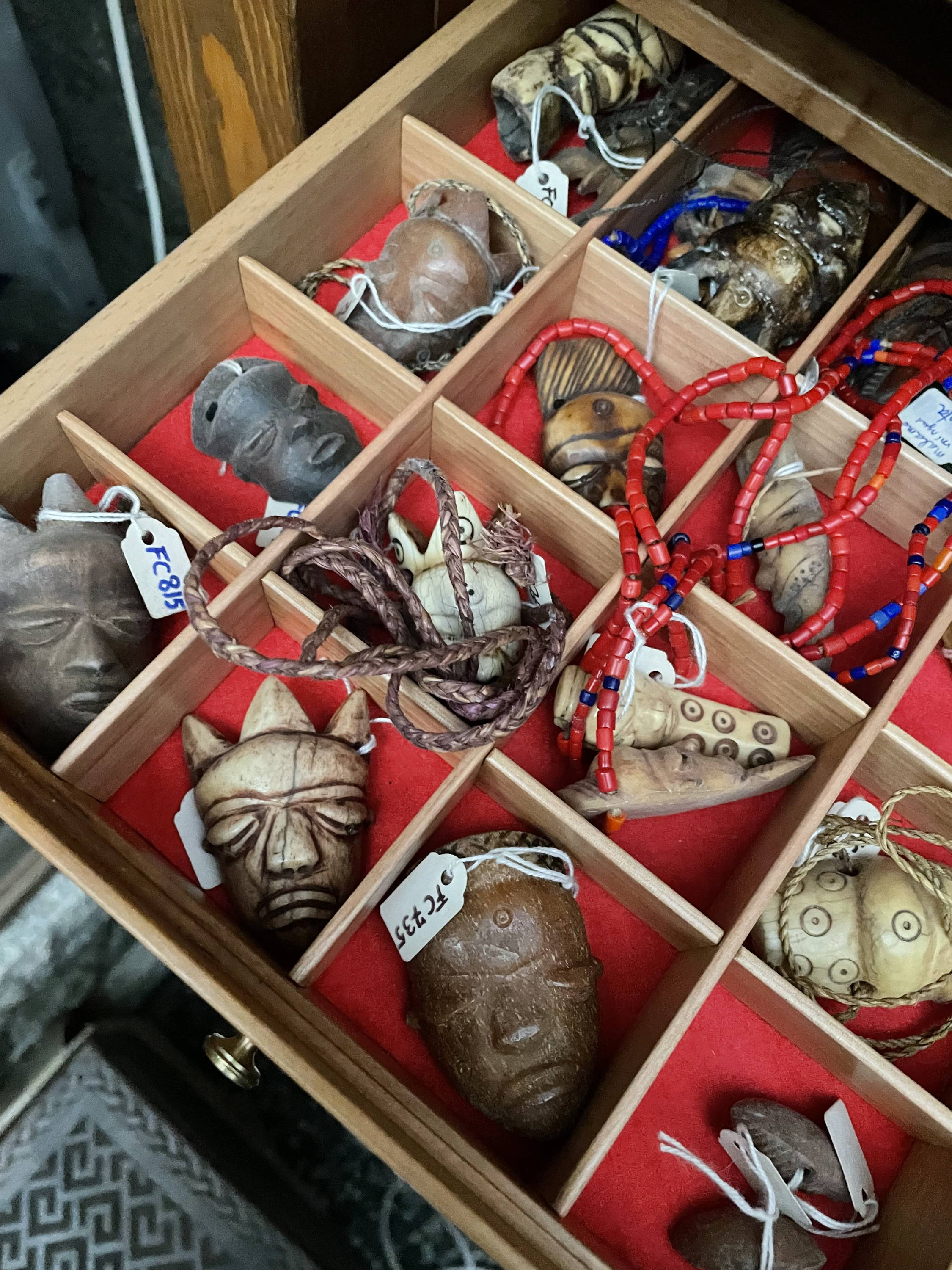 In Africa, while continuing his career in medicine, Fernando also cultivated his passion for art. At first, his knowledge of local art and design was limited so he began his collection by simply purchasing pieces he felt drawn to. "My interest in African art grew as I became more knowledgeable and as I learnt more about the land and its people," he tells me.
Joseph-Aurélien Cornet, an ethnologist and art historian who documented the art and culture of the Congolese region, was of great influence in his trajectory as a collector.
"I was very lucky in that Cornet, who was appointed Director of Museums in Kinshasa by President Mobutu, was interested in helping me from an artistic standpoint," Fernando says. "He spontaneously offered to come to my house on a regular basis to see the pieces I acquired and he'd give me advice on them."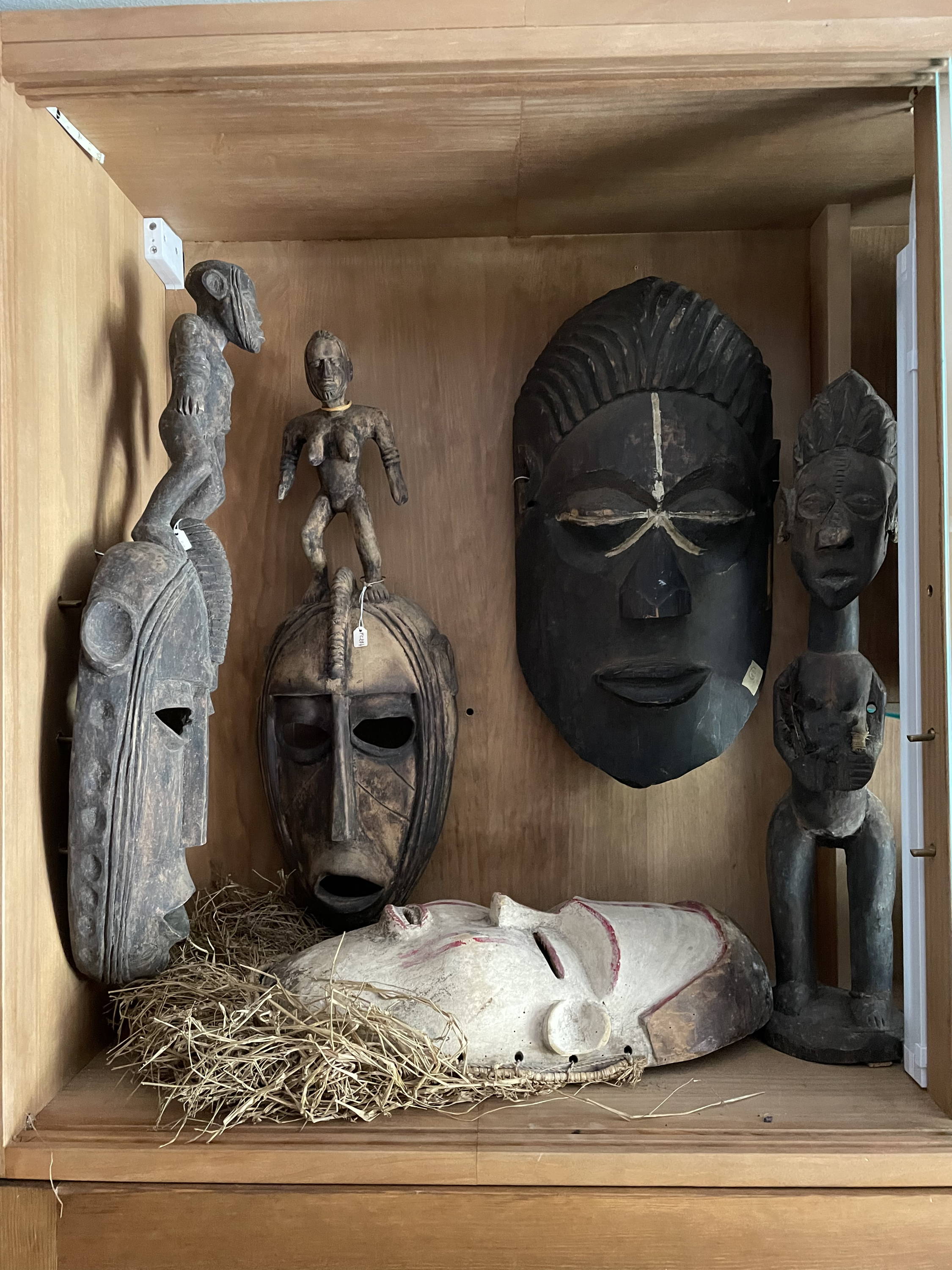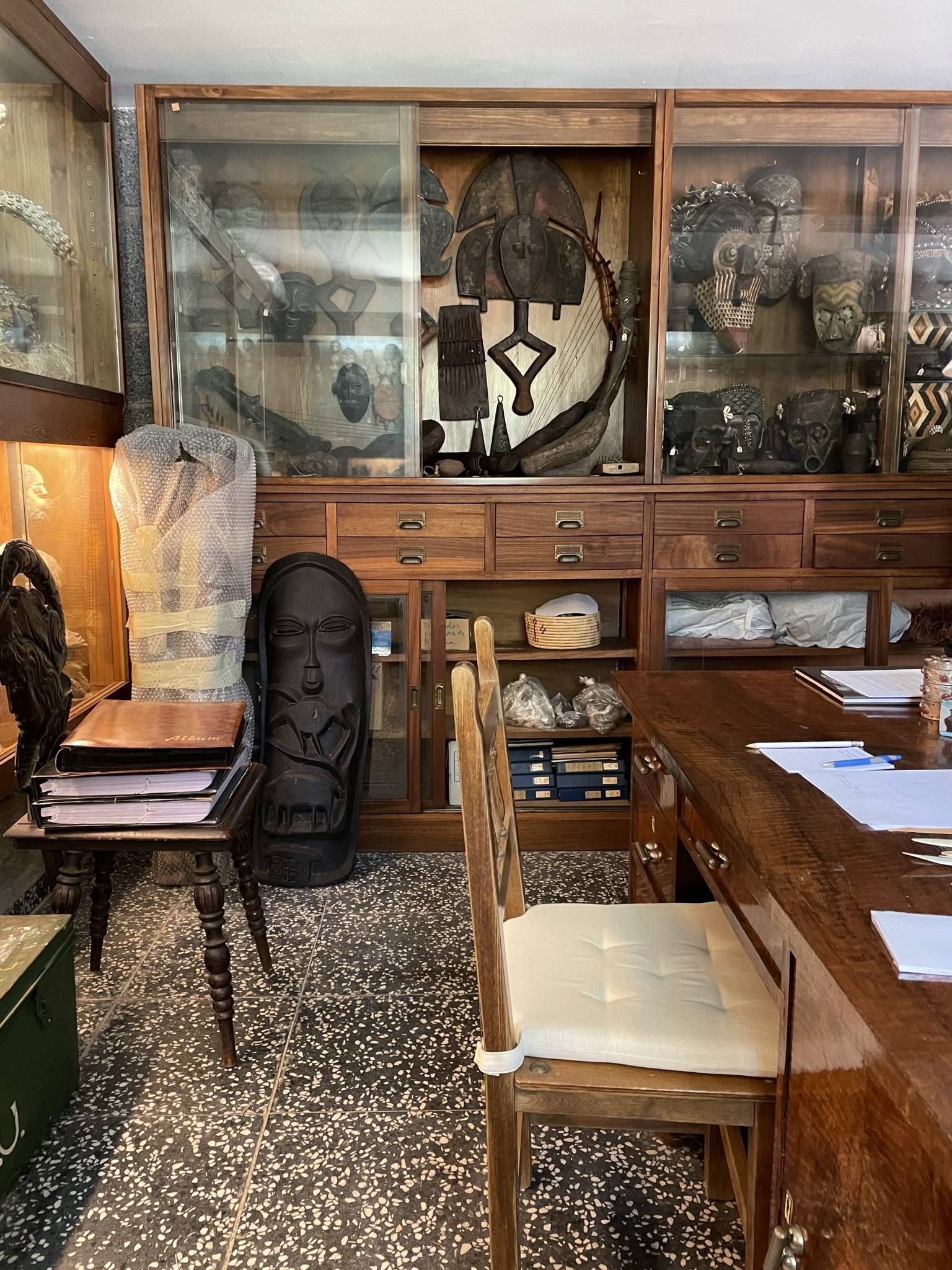 Over the years, Fernando travelled extensively throughout Central Africa and amassed a collection of over 1000 tribal and popular art pieces. His collection includes ritual masks, weapons, musical instruments, ceramic bowls, statues and costumes, which he purchased from street vendors, markets, collectors, dealers and artists themselves.
Fernando retired in 1985 and returned to Spain, bringing his valuable collection with him. With the aid of the Museo Nacional de Etnología of Madrid, which included his pieces in a number of exhibitions over the years, he spent his free time classifying and cataloguing each object. My father, José Luis Ordovás, created his own smaller collection while living and working in Africa and donated it to Fernando a few years ago, both collections becoming inextricably united thousands of miles away from their continent of origin.
However, the future is uncertain; Fernando is now nearly 97 with no offspring to leave his legacy to. As I bid him and Gloria farewell, he states in his frail but determined voice: "My wish is for a museum to be interested in housing the collection, at least temporarily. And then my ultimate wish would be for a museum to purchase the collection and have it permanently displayed to the public".
Background image: African Kuba Cloth, courtesy of Cleveland Museum and Hali Publications Ltd.
Explore More
Discover striking photography and thoughtful prose from the world's most atmospheric interiors #worldofcabana