Words by Nathalie Farman Farma
Images from Guido Taroni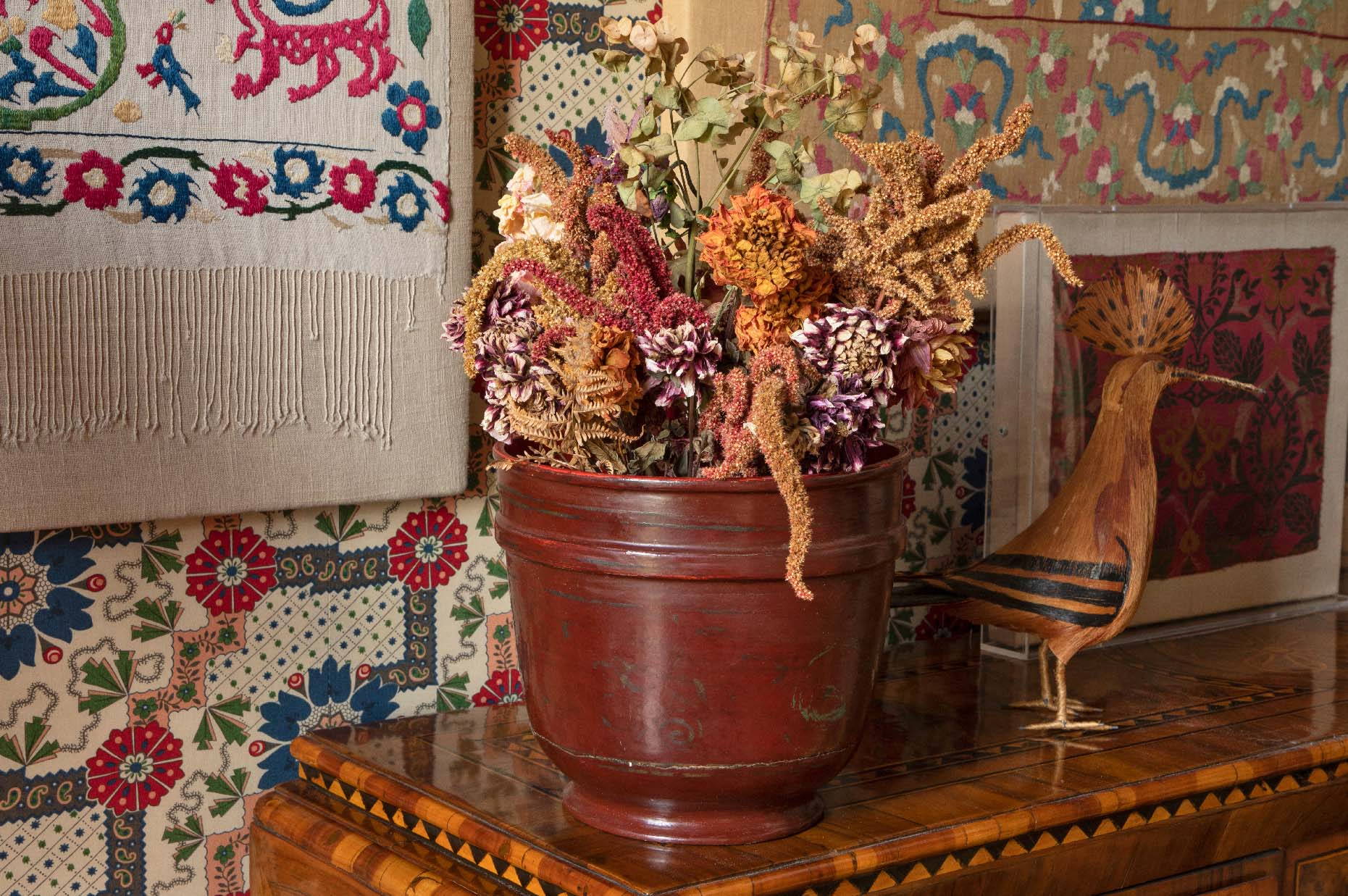 Nathalie Farman Farma, founder of the textile design studio, Decors Barbares, shares her favorite objects from the 'Décors Barbares bedroom' she designed and curated at Casa Cabana in Milan. Conceived for a "creative, independent Italian woman", the installation was completed in May to mark Salone del Mobile 2022.
English Folk Art Birds, 1920s, Adam Bray Antiques, London
Every room needs an element of whimsy, and these straw birds (pictured above and below) counterbalance the important antiques. Without these eccentricities a space can become overly serious and artificial; the birds are the lighter notes of the song, which bounce joyfully across the grander pieces. I sourced them from the antiques dealer, Adam Bray; he has a way of sourcing objects that you fall in love with without understanding quite why.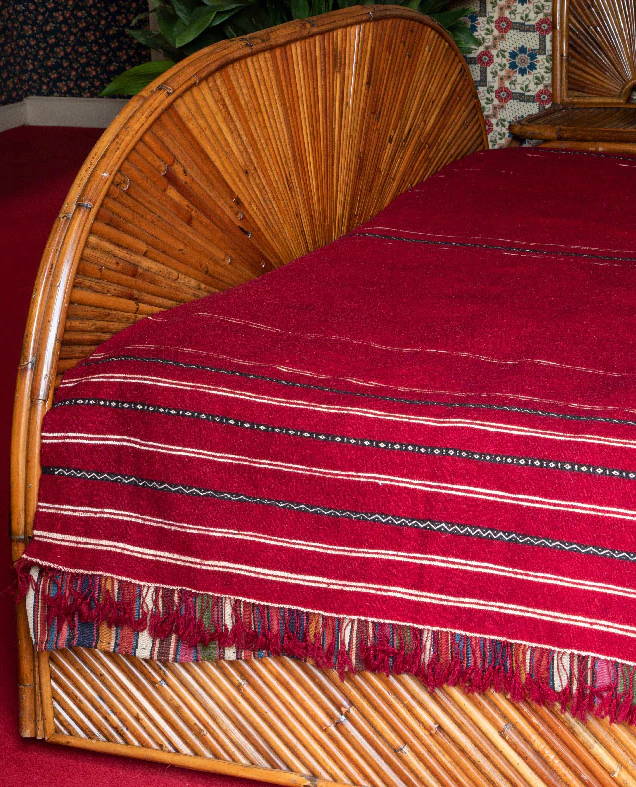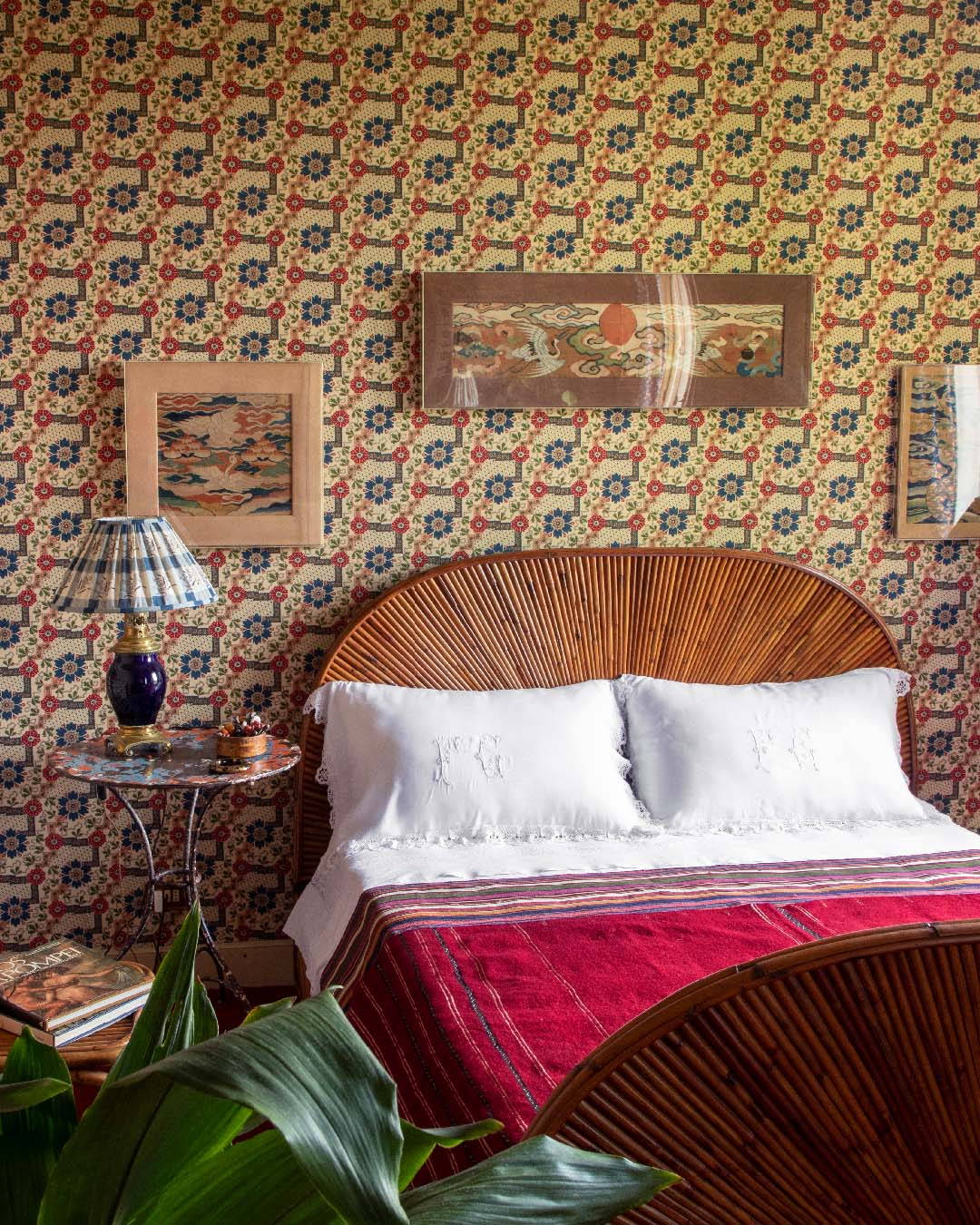 Bamboo bed, Rising Sun series by Gabriella Crespi, 1976, Dimore Gallery, Milan
This bed is the first item I chose for the room and everything else revolves around it. I am a big fan of the artist-designer Gabriella Crespi (1922-2017), she is Milanese and fit the idea I had in mind of a creative, independent Italian woman living in this imaginary space. I also love the poetry of a bed called the "Rising Sun", it sparked much of the aesthetic dialogue that the various pieces in the room are engaged in, and its associations with the Far East evoke the adventure and travel that are integral to the life of my fictional woman.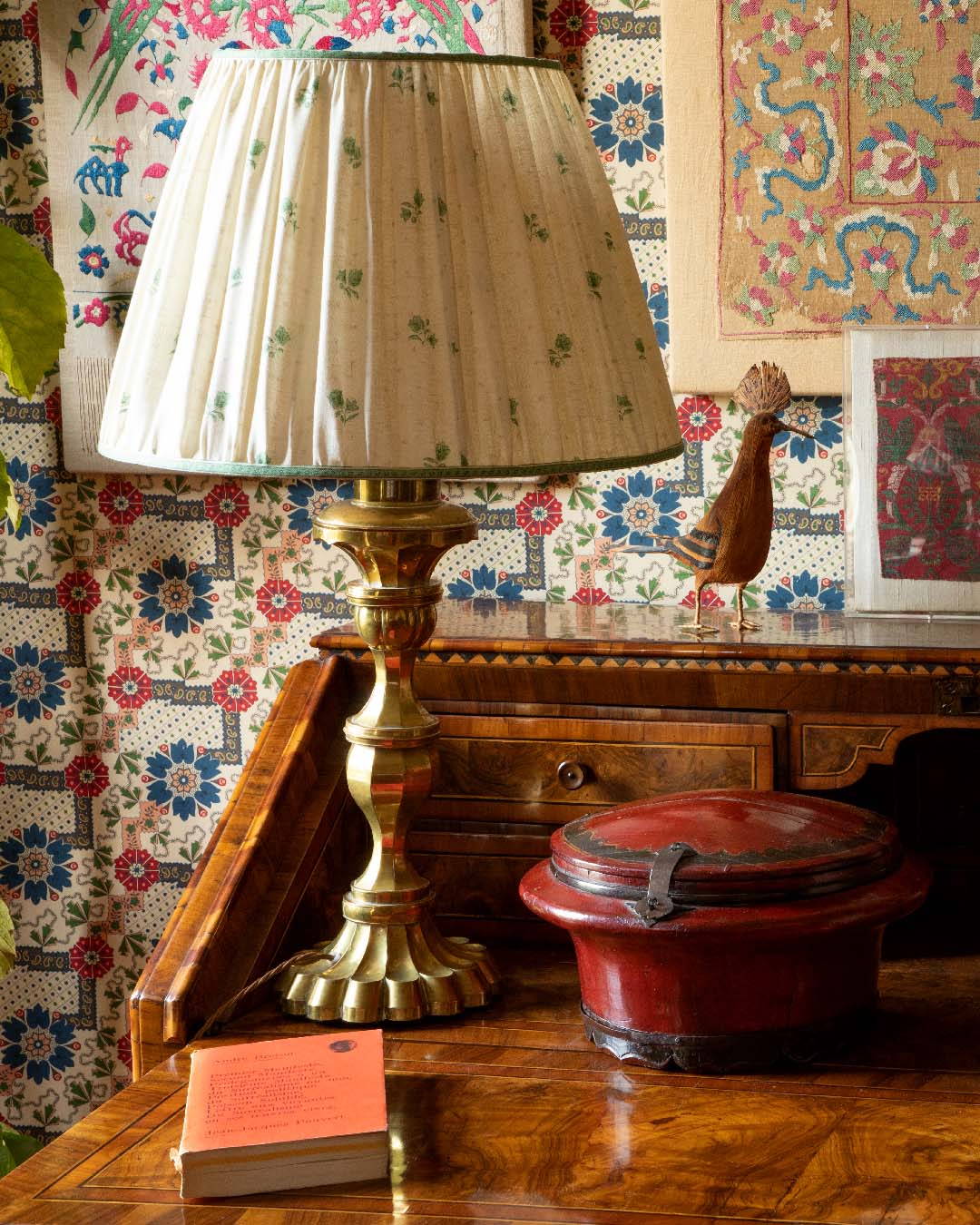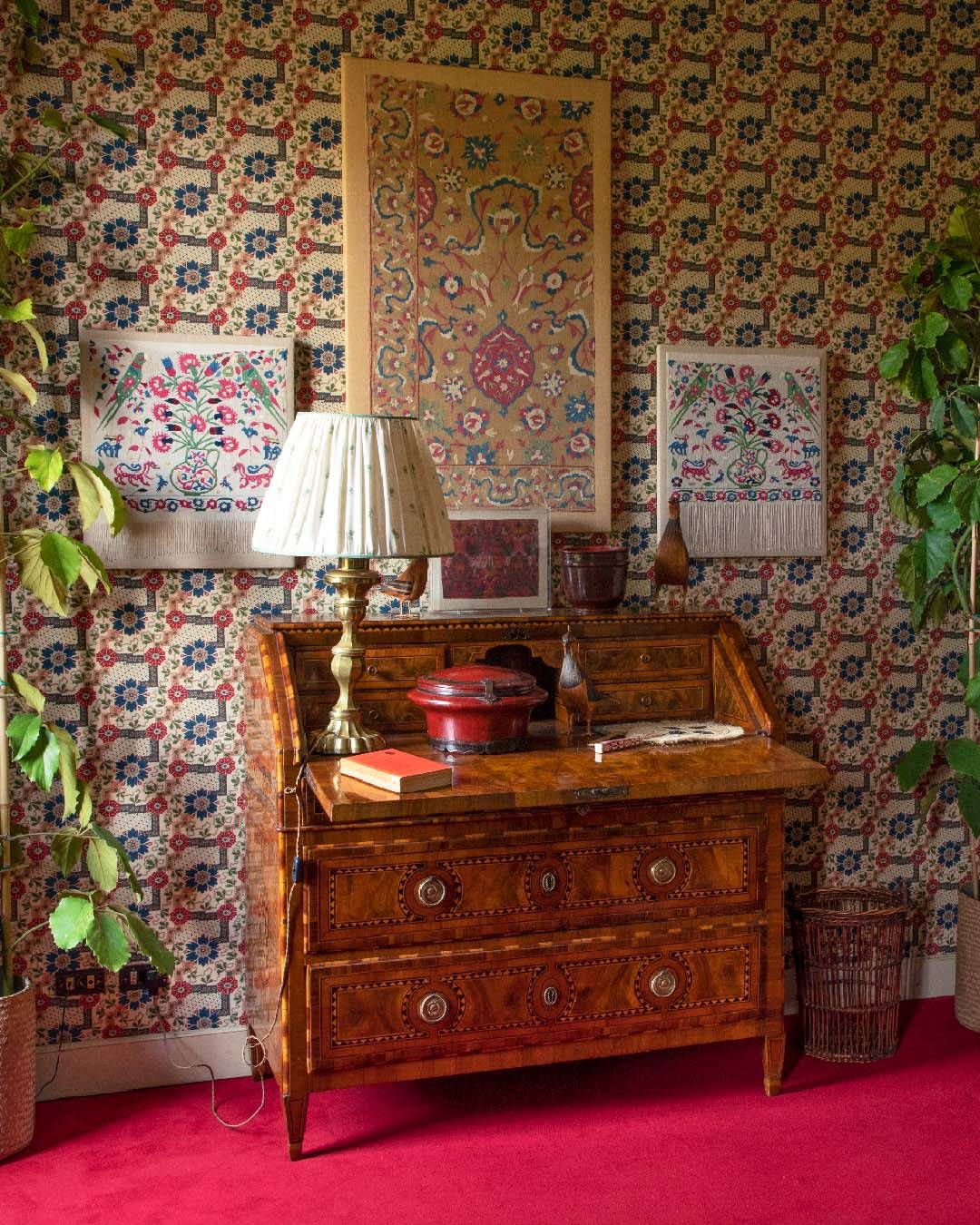 Venetian Brass Lamp, 19th century, Tarquin Bilgen Works of Art, London
The faceted pattern of this Italian lamp made me think of the rays of the bed. More than anything, lamps make or break a room. I always take great care selecting lighting and making the lamps shades, here I used my Polonaise voile fabric. A crucial, and sometimes overlooked, aspect of lighting is the height of the shade. Where the shade sits is critical in creating the right line for any given lamp. Tarquin Bilgen is a wonderful source for lamps.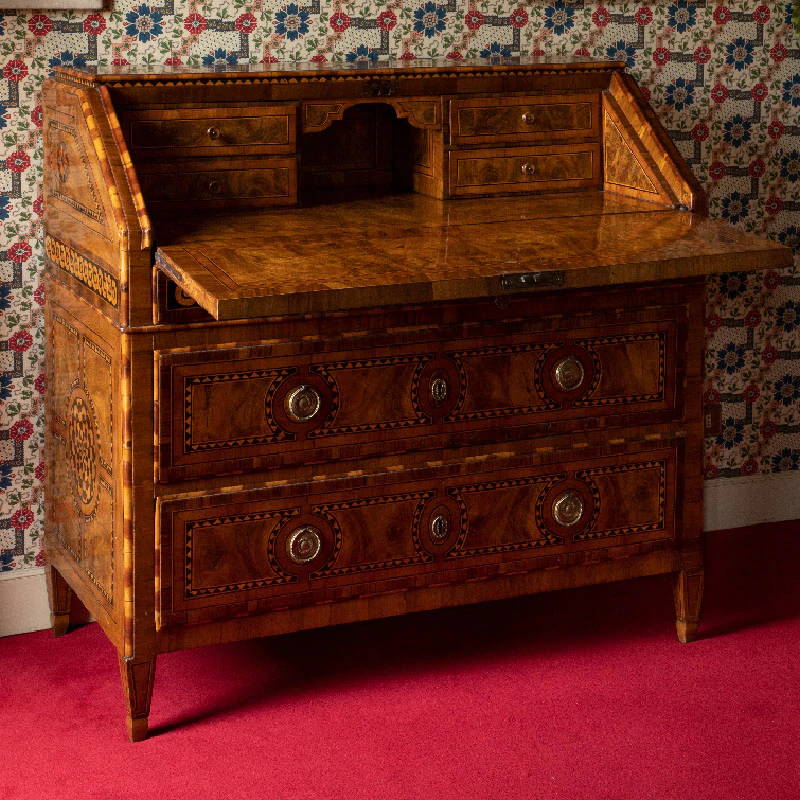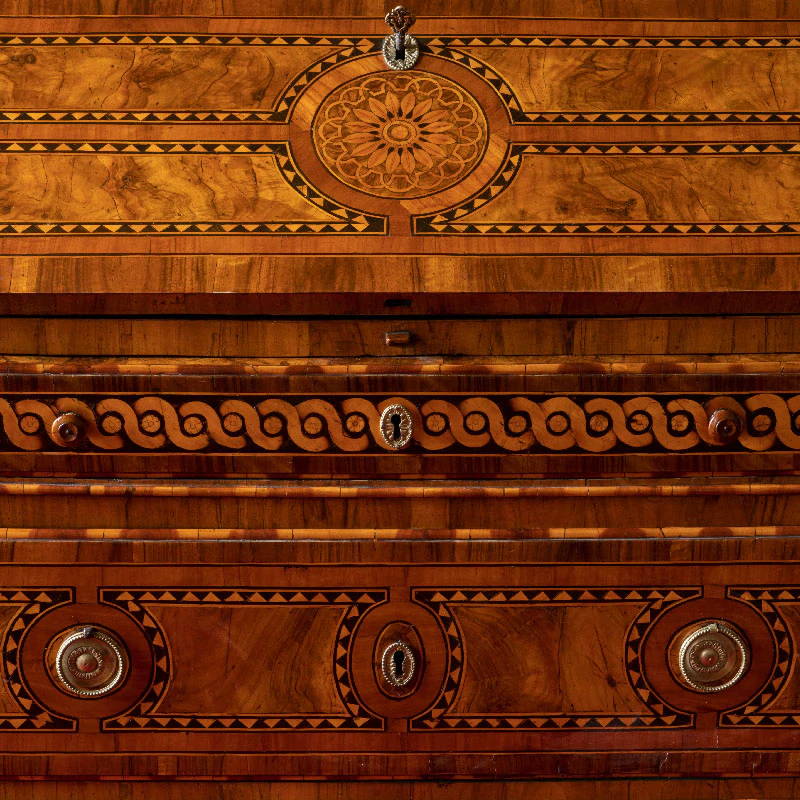 Burr-Walnut Italian Commode, Mid 18th Century, Piva&C Antiques, Milan
I wanted all the important furniture in the room to be from Milan, as if they could be heirlooms, so I turned to Piva&C Antiques. This mid 18th Century burr-walnut commode comes from Lombardy, Italy, and has all these little drawers and compartments: perfect for secrets! I was drawn to the intricate marquetry, which plays off the Jardin Touranien fabric on the walls in an interesting and unexpected way.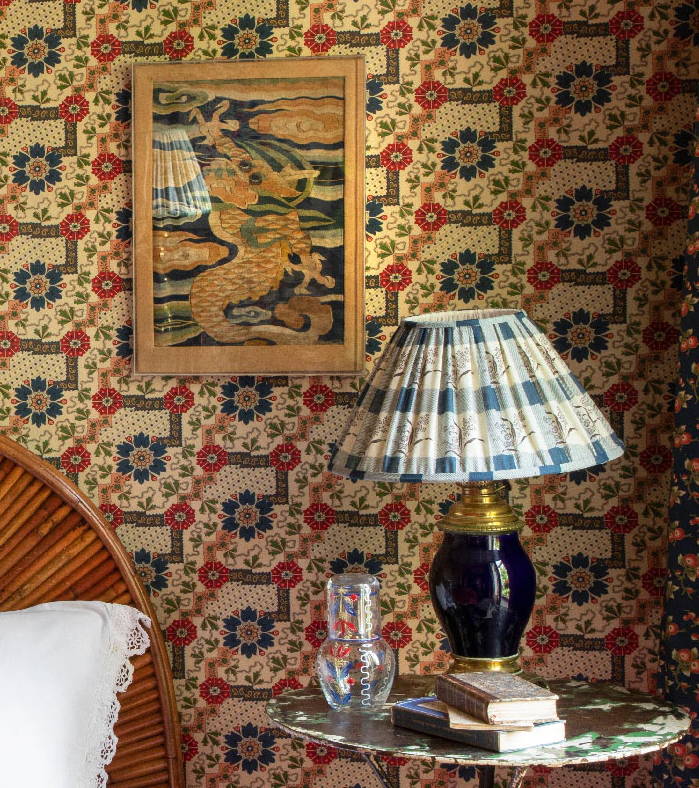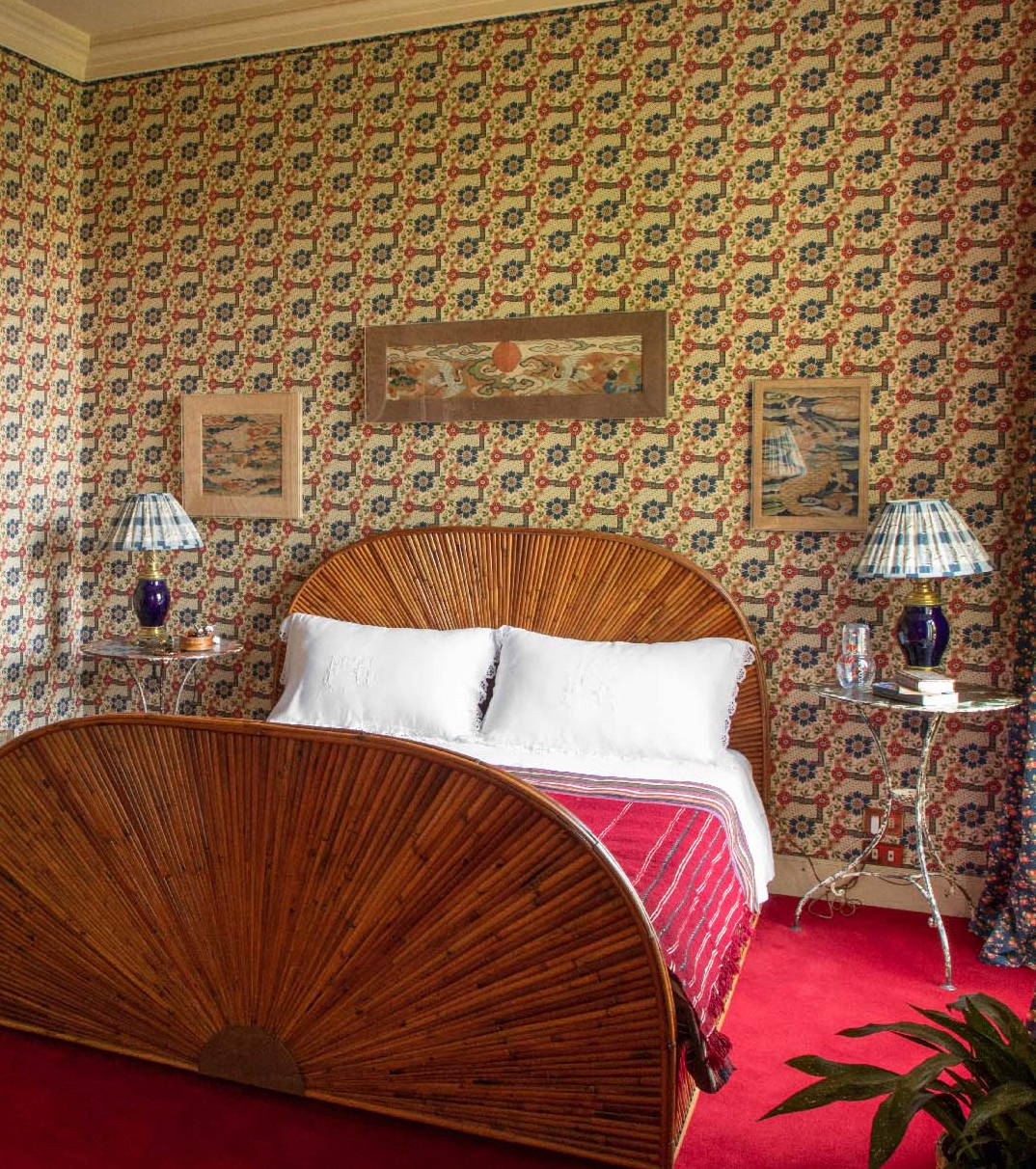 Antique 16th Century Chinese Kesi Fabric, Galleria Moshe Tabibnia, Milan
These rare Kesi silk tapestry fragments are an extraordinary testament to the strong influence of Central Asian cultures on Chinese Art. In this way they link the Décors Barbares fabrics to the bed, and to the underlying Silk Road theme of the bedroom design.
Explore More
Discover striking photography and thoughtful prose from the world's most atmospheric interiors #worldofcabana