Gioielleria Pennisi - Antique Jewels and Savoir Faire
Words by Lena Grivakes
Images by Guido Taroni, Depasquale and Maffini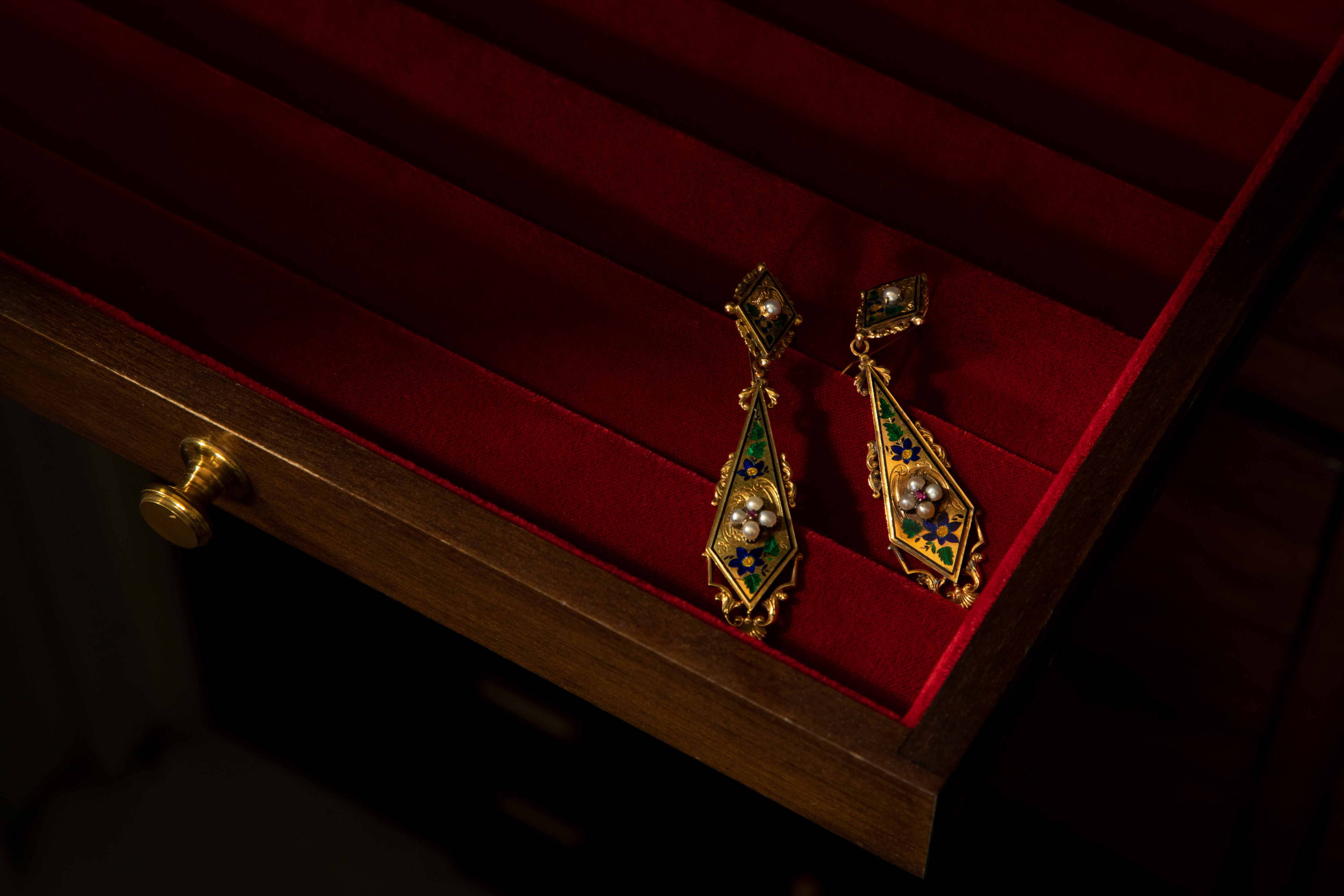 Gioielleria Pennisi - Antique Jewels and Savoir Faire
Words by Lena Grivakes
Images by Guido Taroni, Depasquale and Maffini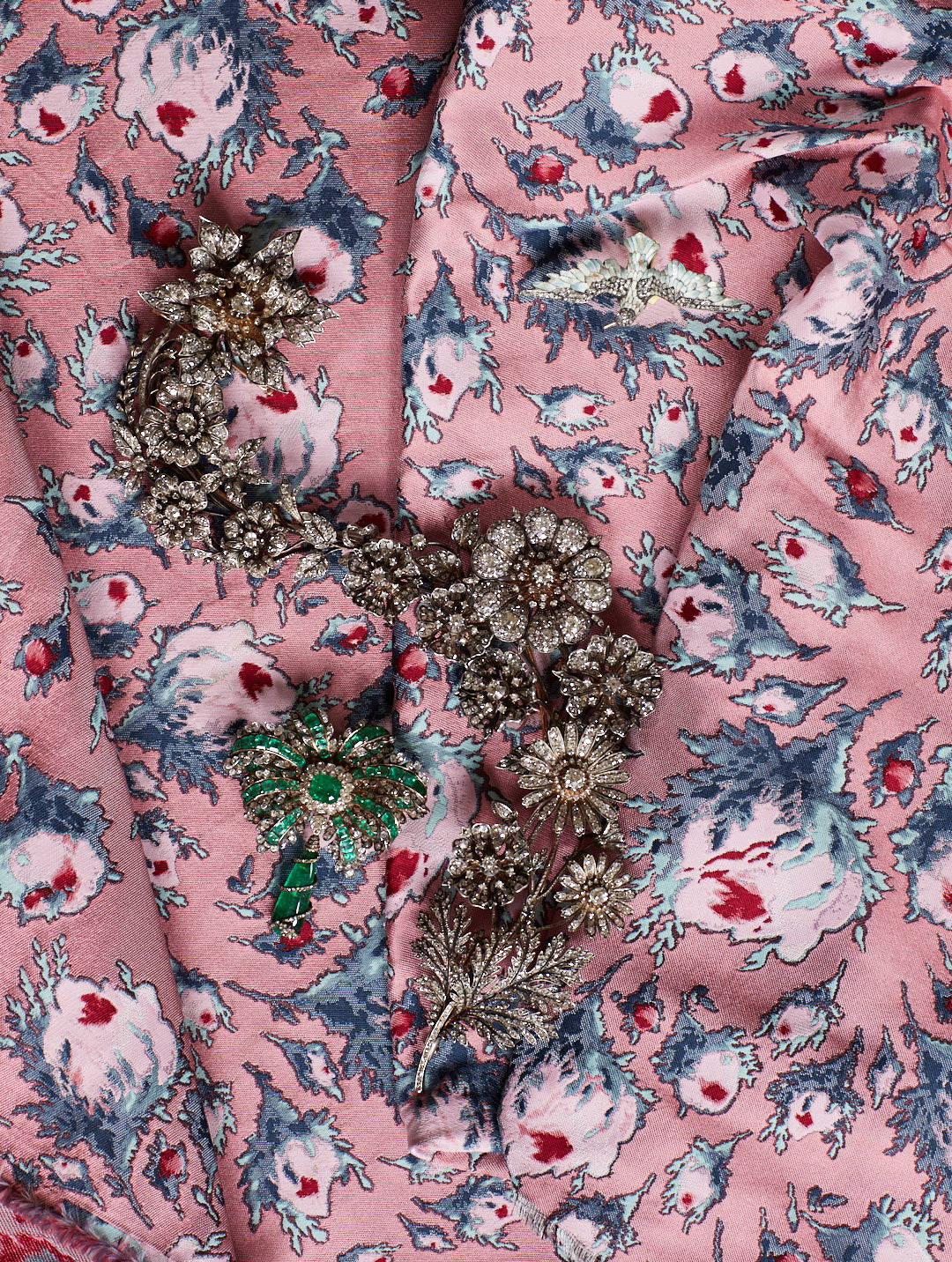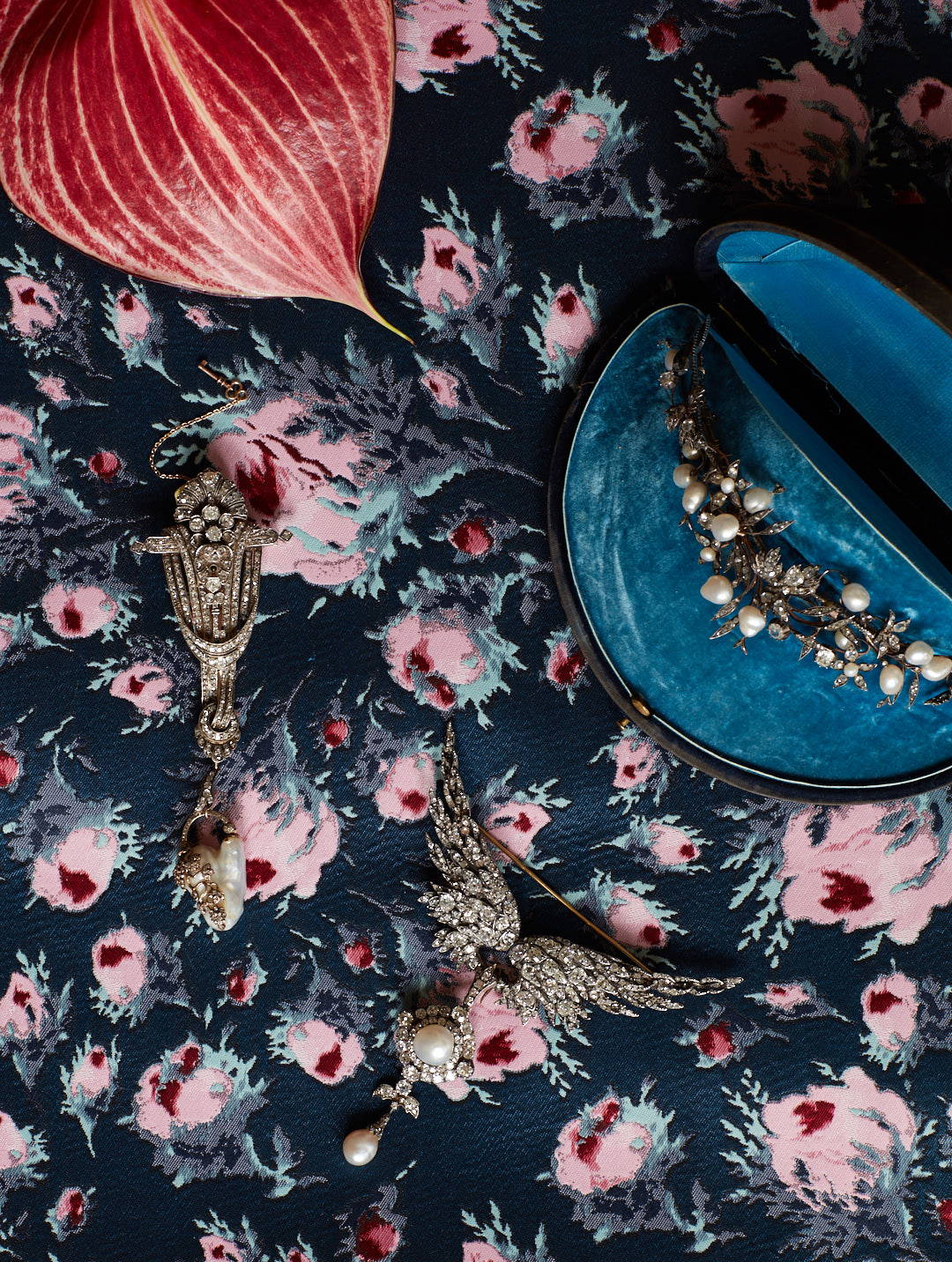 Gioielleria Pennisi is synonymous with a cultivated sense of style for collectors and connoisseurs alike. Originally from an old family of diamantaires and goldsmiths based in Catania, Sicily, Giovanni Pennisi relocated to Milan to continue the family tradition.
At first glance, the shop's iconic storefront transports you to another time and place. Its classic burgundy awnings and art nouveau typography are reminiscent of the classic sophistication and elegance of bygone years; dazzling window displays offer just a mere taste of the trove of treasures that await inside. 
Pennisi has amassed a distinctive and extensive collection of jewels from Art Deco to collectibles once popular on the nobleman's Grand Tour – the cultural journey around the Italian peninsula and Greece that young men of a certain rank and wealth took in order to experience the cultural legacy of antiquity. Following the eruption of Mount Vesuvius, Pompeii became an irresistible stop for a new type of souvenir. Lava cameos carved from the volcanic rock became a mark of style and culture to the wearer, pictured. One of the iconic pieces that surfaced at Pennisi was a parure set, most probably belonging to the Empress Sisi of Austria, designed by a Viennese jeweller who served the Imperial family.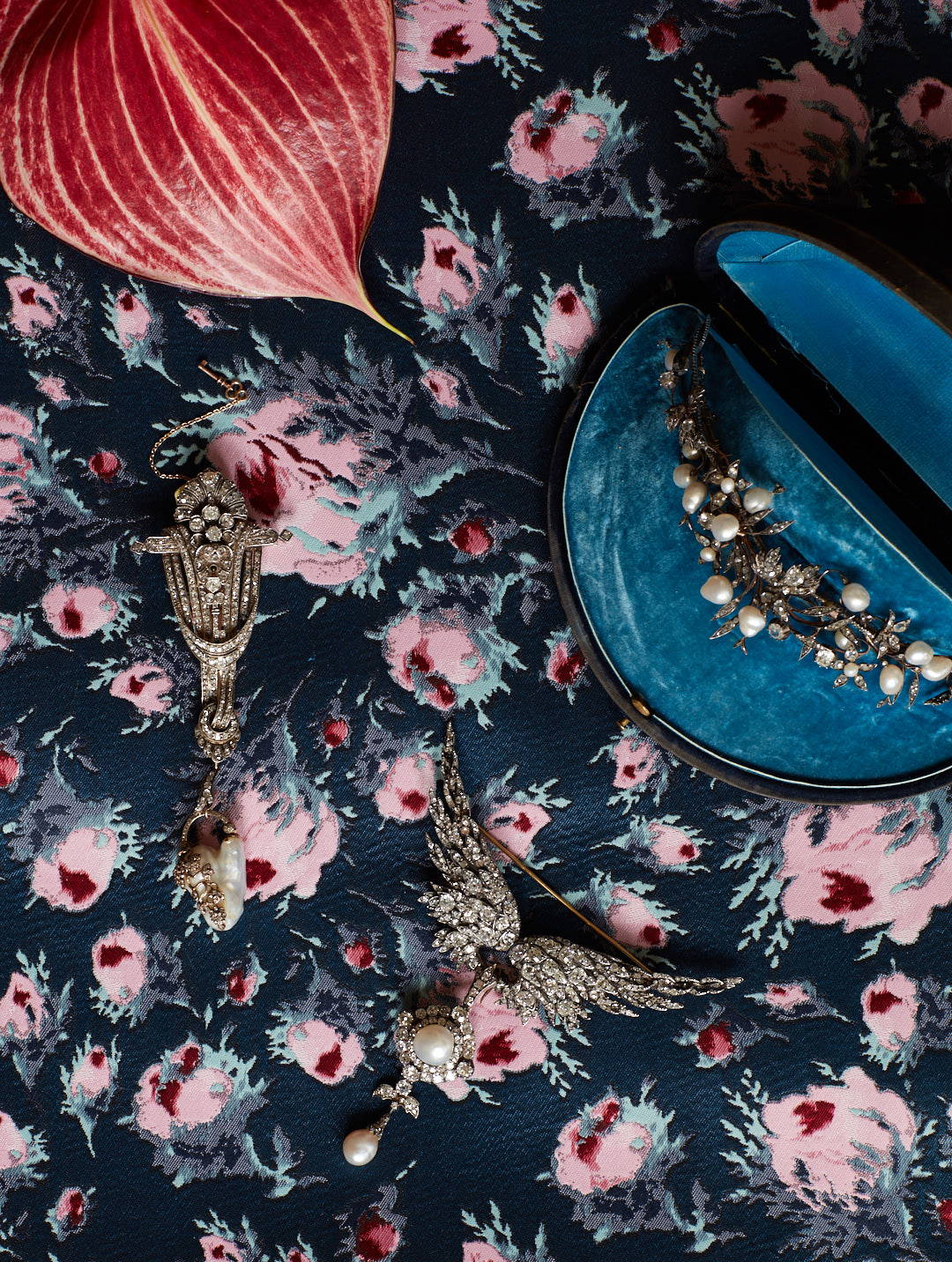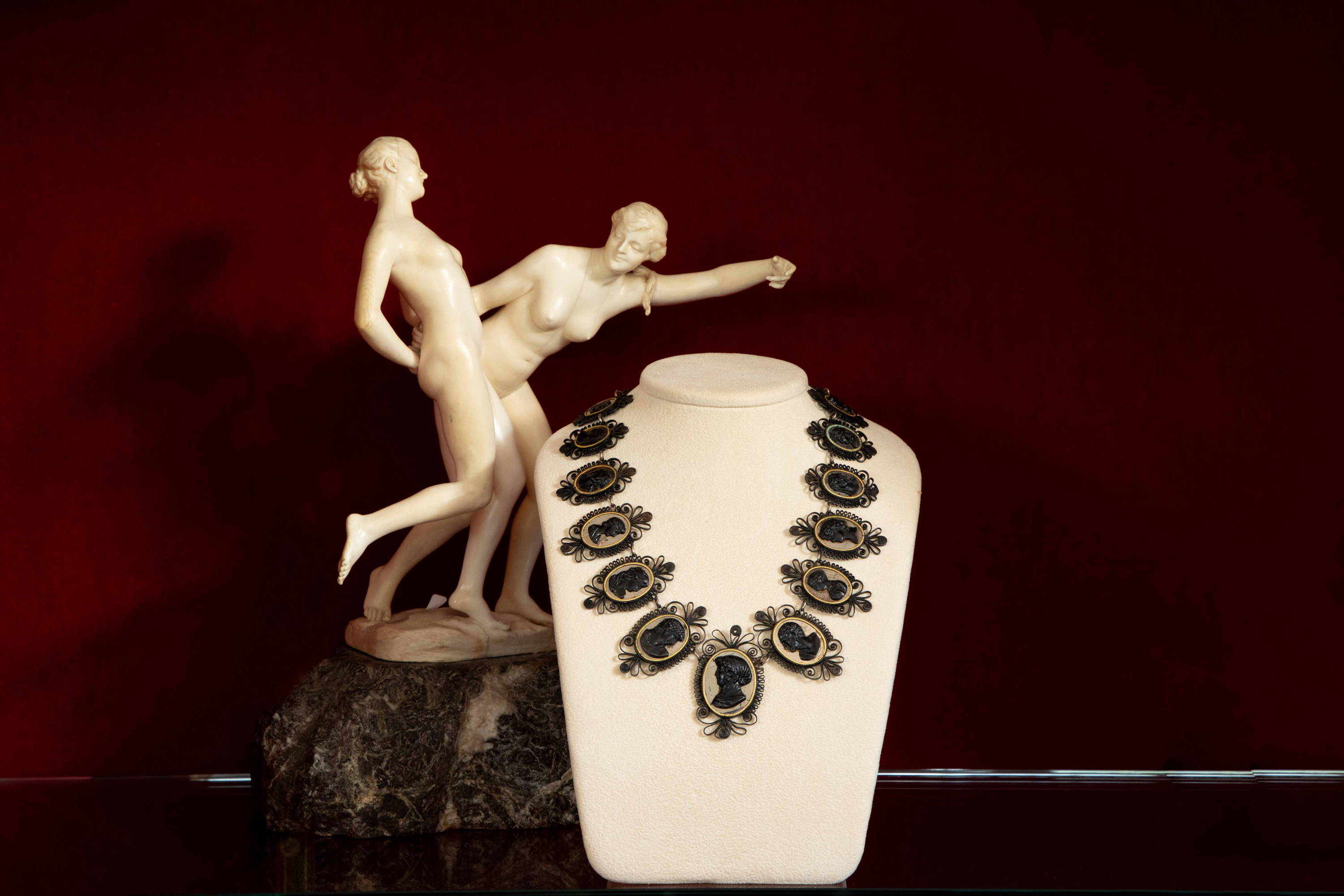 Each piece is rich in history, embodying a different time and place. Pictured below is a 19th-century Berlin cast iron necklace, composed of 14 pictorial links of Neoclassical design, each mirrored plaque depicts a mythological or classical figure in profile in a gold thread frame. In order to finance the War of Liberation against Napoleon from 1803 to 1815, Prussian citizens, of modern-day Germany were asked to donate their precious gold and silver in exchange for iron jewellery. This rare antique iron cameo necklace is wrought with history being the product of such a momentous historical time. Its ornamental character is beautiful not only for its intricate detail and craftsmanship, but its symbolism of patriotism and loyalty to country.
More than anything, the pieces at Gioielleria Pennisi are works of art and symbols of an era. Martina Mondadori, Cabana's Founder and Editor-in-Chief, shares her personal edit of her favourite pieces that are reminiscent of the Cabana world. Feast your eyes on the beauty and craftsmanship of the Gioielleria Pennisi x Cabana Trunkshow and discover the treasures from times past.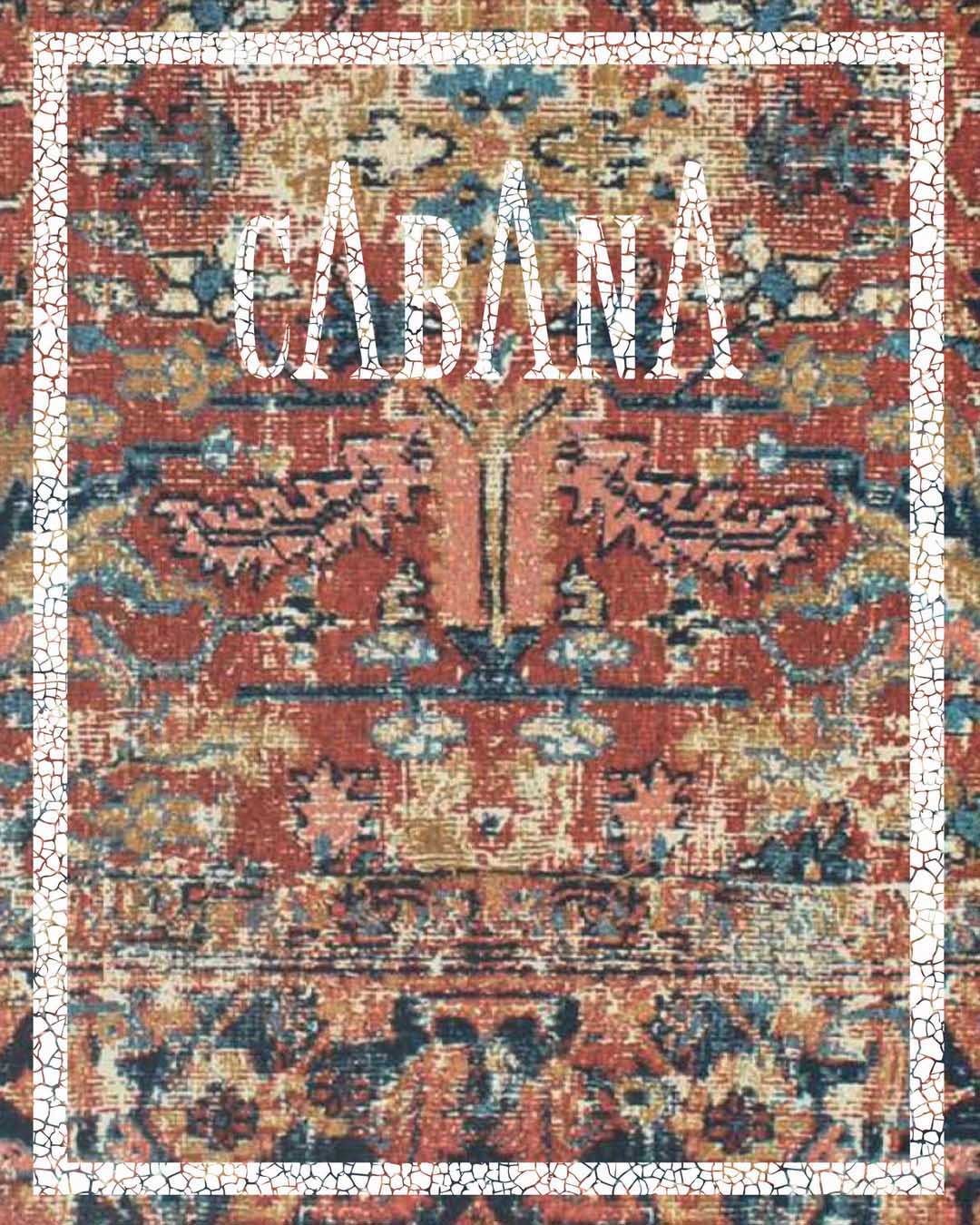 Covers by Ralph Lauren. May 2021.
This issue is a "love letter to Milan," a meandering walk into some of the city's most interesting interiors. Other stories spotlight Portugal, Greece, the magnificence of Althorp House in England and some of Italy's best kept secrets: two raw regions in the south that are barely known by national and international travelers, Molise and Calabria. Unfortunately we are unable to guarantee specific covers at time of order.
Please allow one week for delivery.