Images from Cabana Magazine Issue 4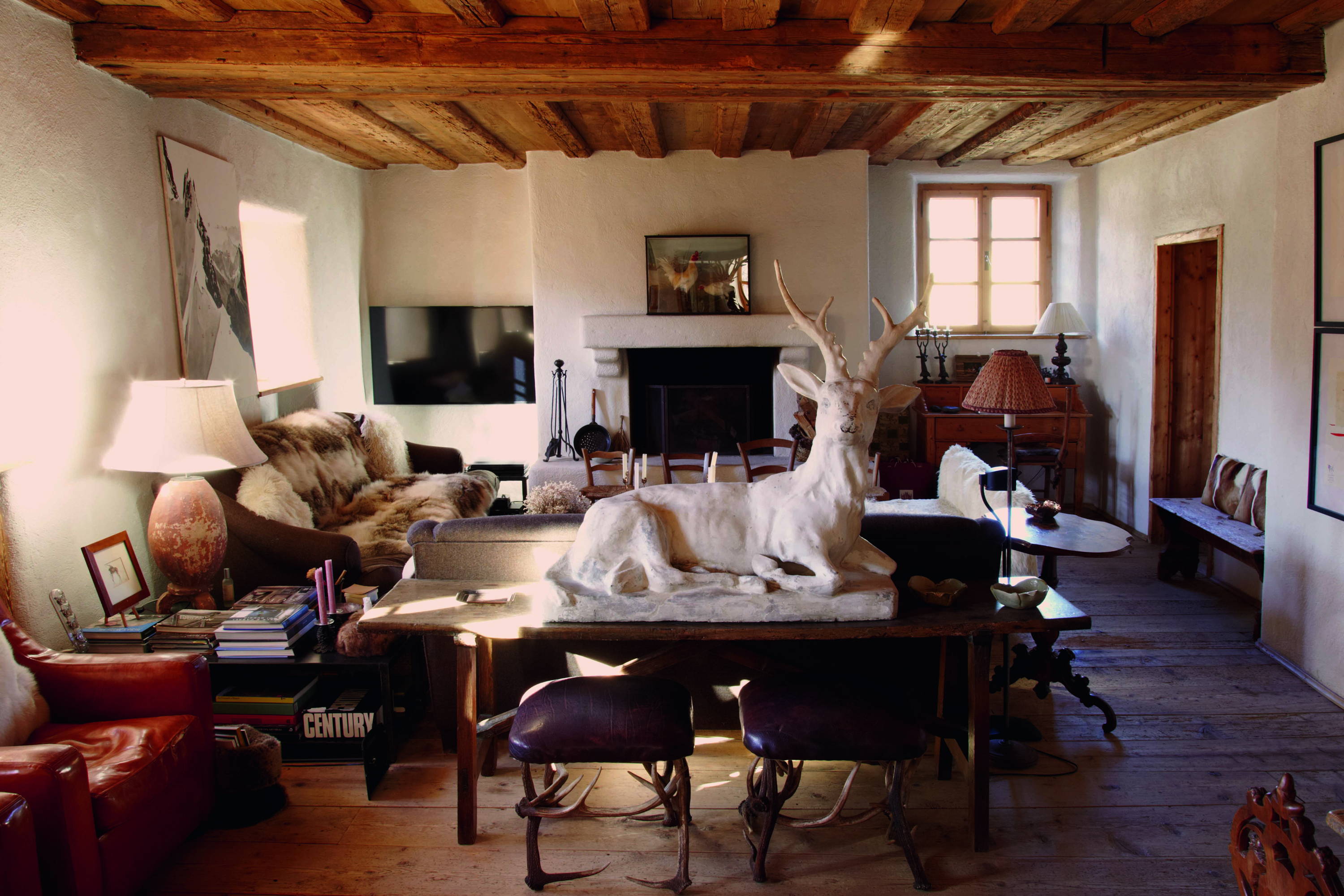 In this series we share some of the most beautifully curated and intensely atmospheric rooms from the Cabana archives. This week, elegant dining rooms and cosy sitting rooms from Bologna, Tirolo, Capalbio, Paris and Petrushovo, all photographed exclusively for Cabana and published in Issue 4.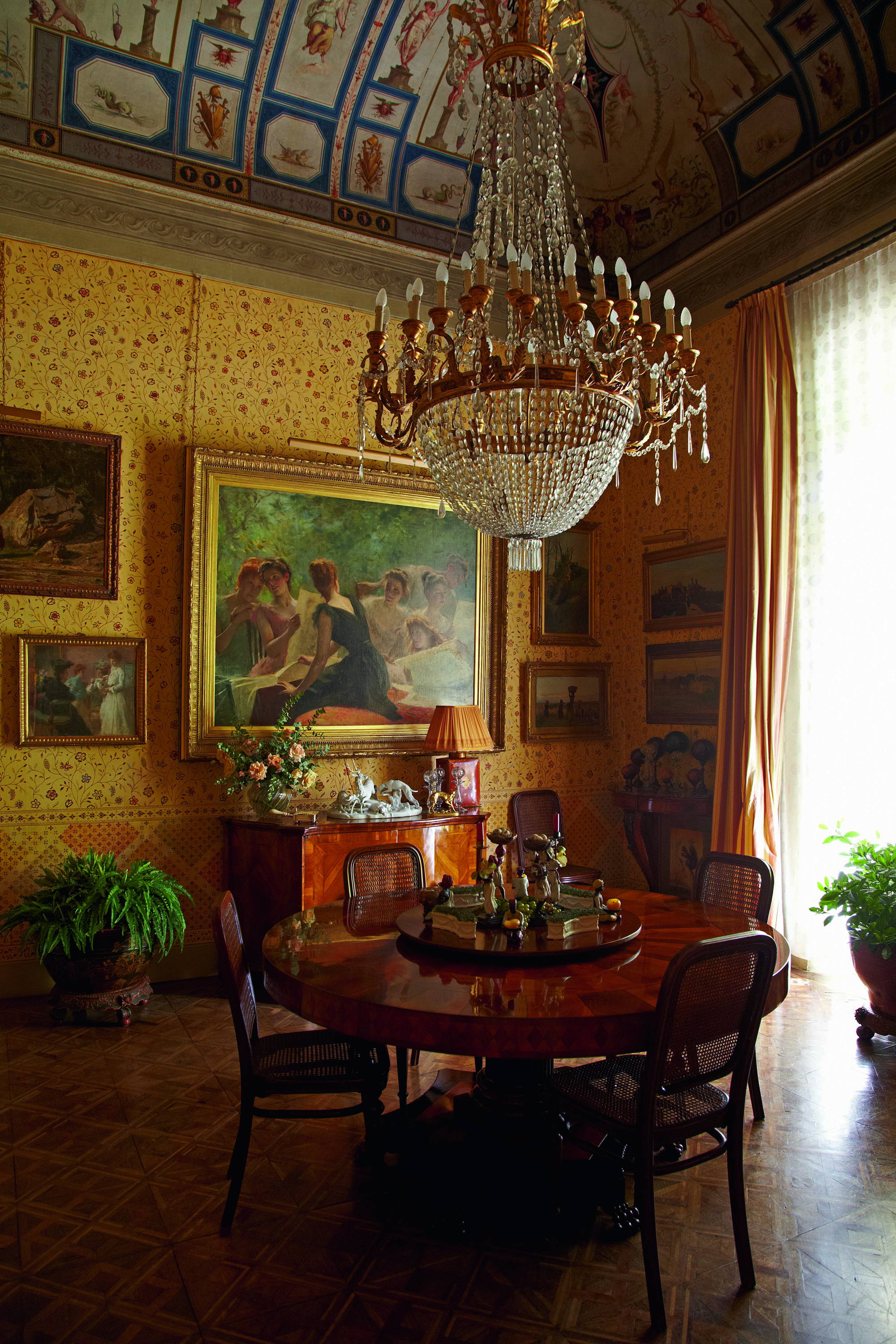 Palazzo Aldini, Bologna, Italy
"It is hard to pinpoint what makes an interior beautiful," writes Guido Taroni. "There are definitely two factors that concur in making a space feel unique: the bones of a house and the alchemy of the decorative elements. This house definitely has both: its "bones" go back to the 16th century, when it was built, and then to the late 18th century, when Felice Giani was called in by one of the Italian ministers to Napoleon, Antonio Aldini (the palazzo is known today as Palazzo Aldini), to decorate and paint all the ceilings."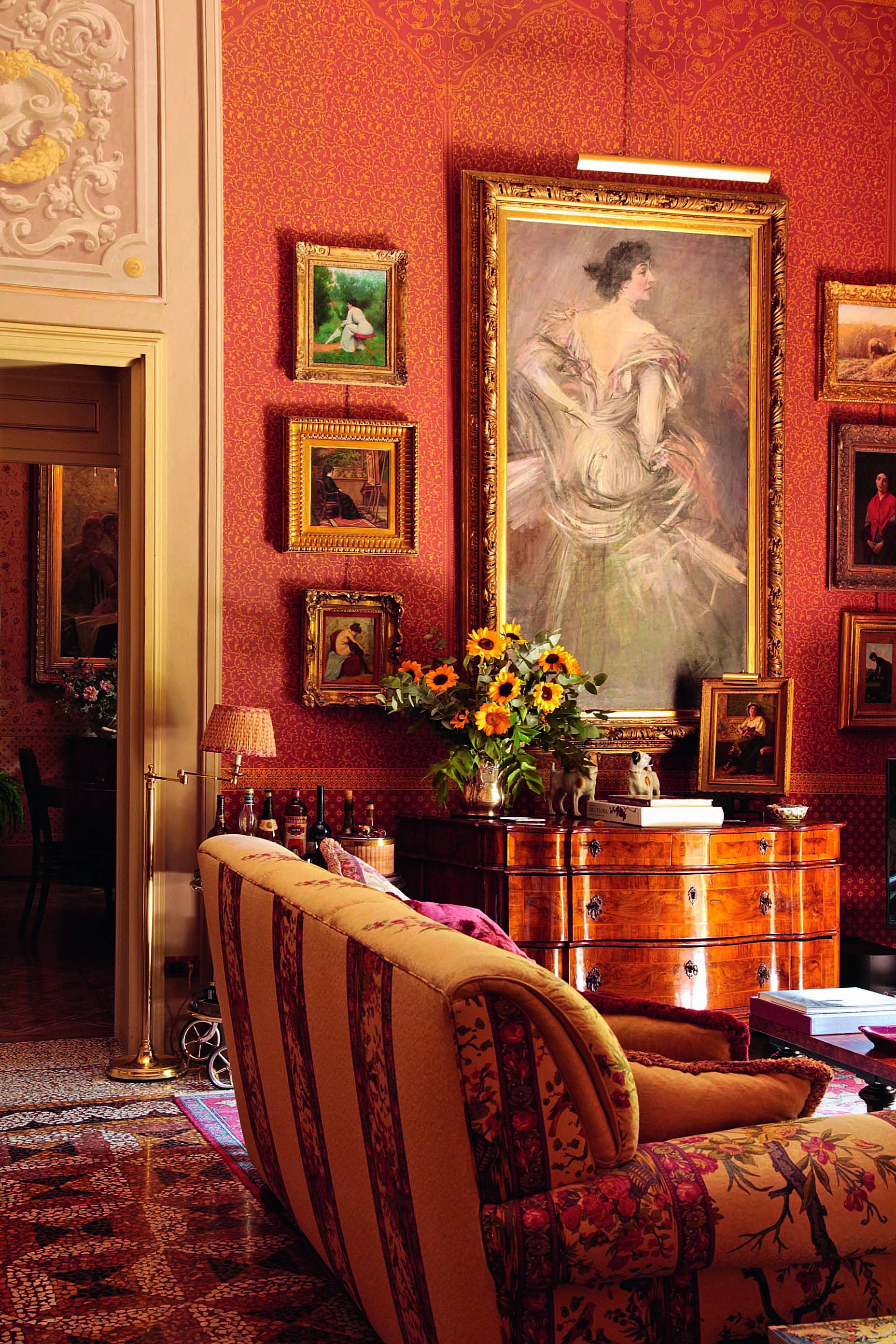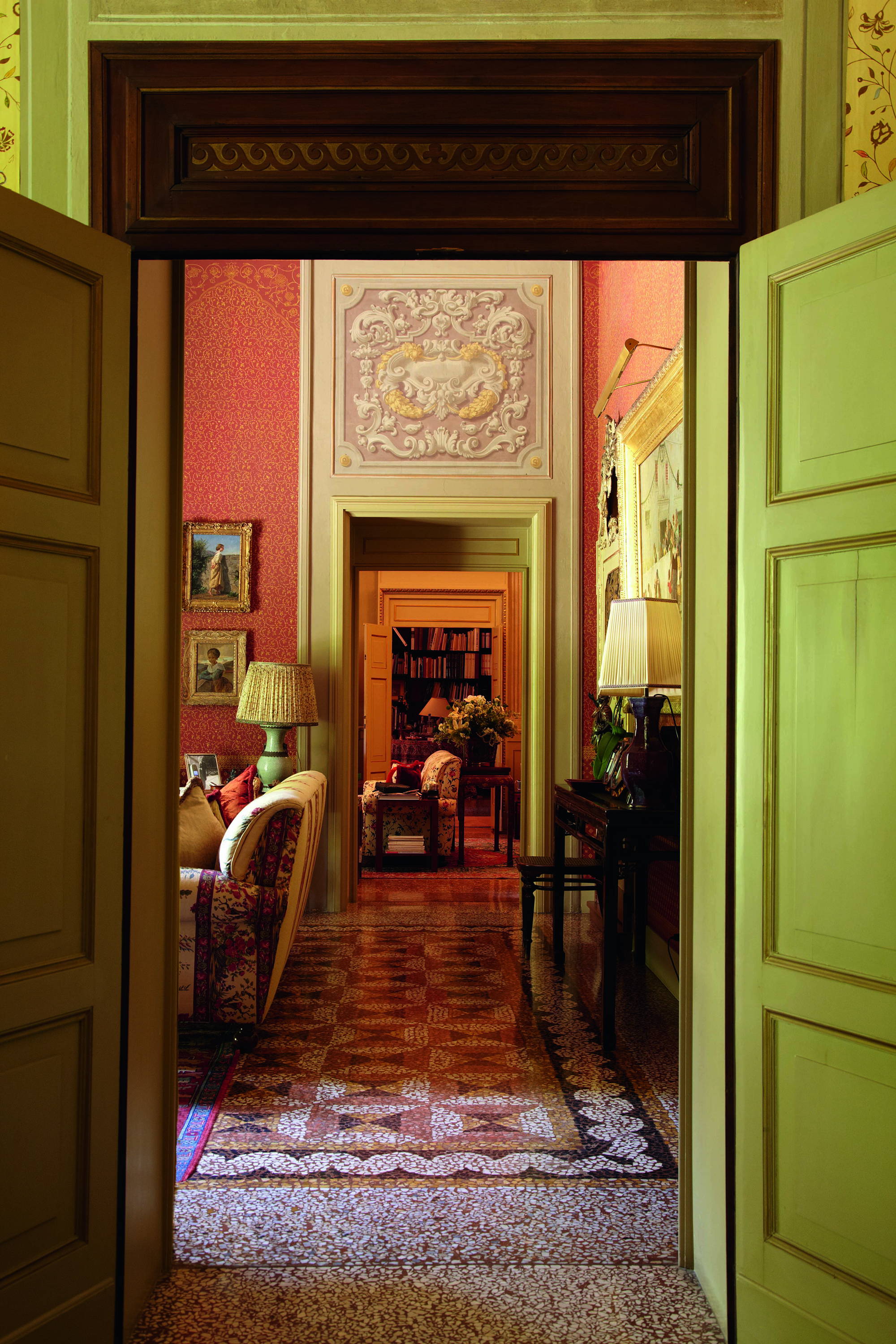 A hillside house, Capalbio, Italy
Rustic elegance reigns in this beautiful home in Capalbio, a small commune on the border of Lazio and Tuscany. "The house of Carlo and Giulia Puri lives symbiotically

with the nature that surrounds it," writes photographer Antonio Monfreda, "in a small grove of olive trees and ivy, roses and bamboo,where fruit trees like pear, peach and cherry mingle with cacti and oleanders. It is a poetic place with a very specific soul, where nothing is particularly valuable, and at the same time everything - like memories and sensitivity - is very precious."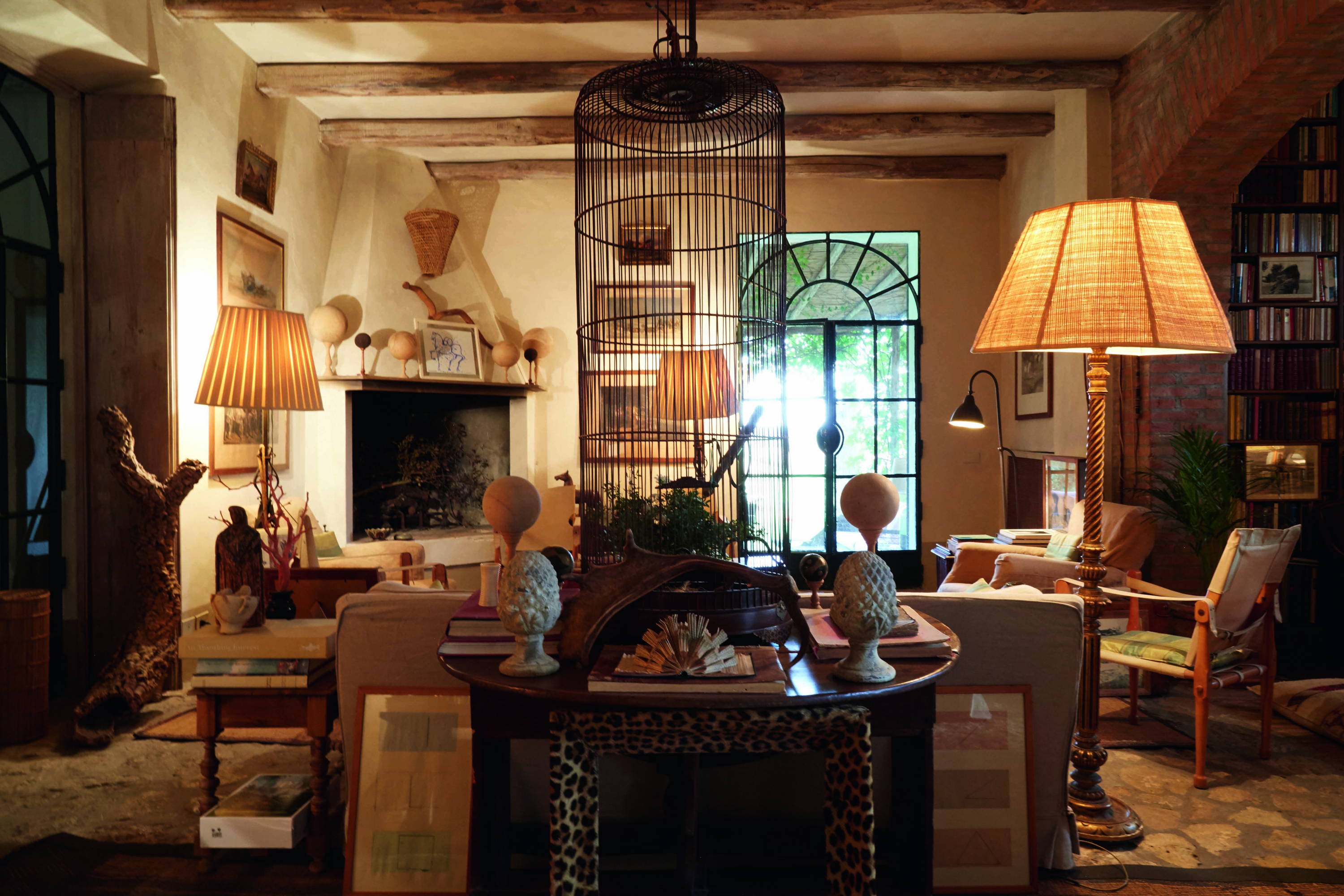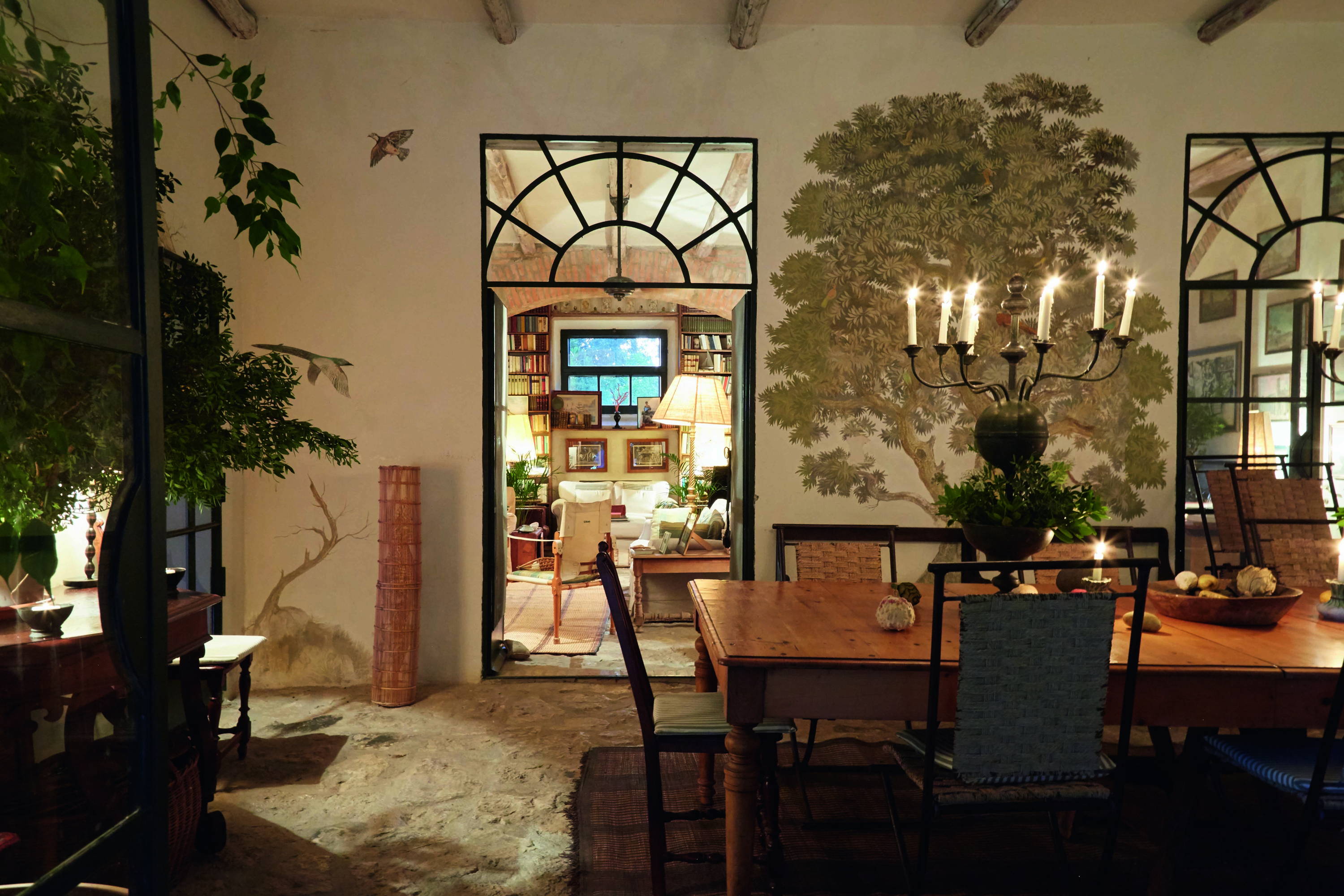 Carolina Irving's apartment in Paris
When US-born textile designer Carolina Irving moved to Paris (where she had once lived and studied) after years of travelling, she did not think in terms of decor, according to Stephan Janson. "What she needed was a shelter to work peacefully in, as you can see in the studio-library-dining room, but of course it could not help being flamboyant. Books abound, swatches are everywhere, along with ceramics found all over the world..."
A Dacha in Petrushovo, Russia
"For our French guests, our house is a model Russian dacha (country house) Russian visitors, it is an unfamiliar, western rearrangement of Russified objects," writes US-based French-Russian artist, Anastasia Lopoukhine, of her family house in Petrushovo. "The house is the physical manifestation of the running theme of my family; between countries, between many worlds. Looking around the sitting room I am surrounded by my grandfather's books. Mostly French philosophy, 19th century novels and encyclopaedias."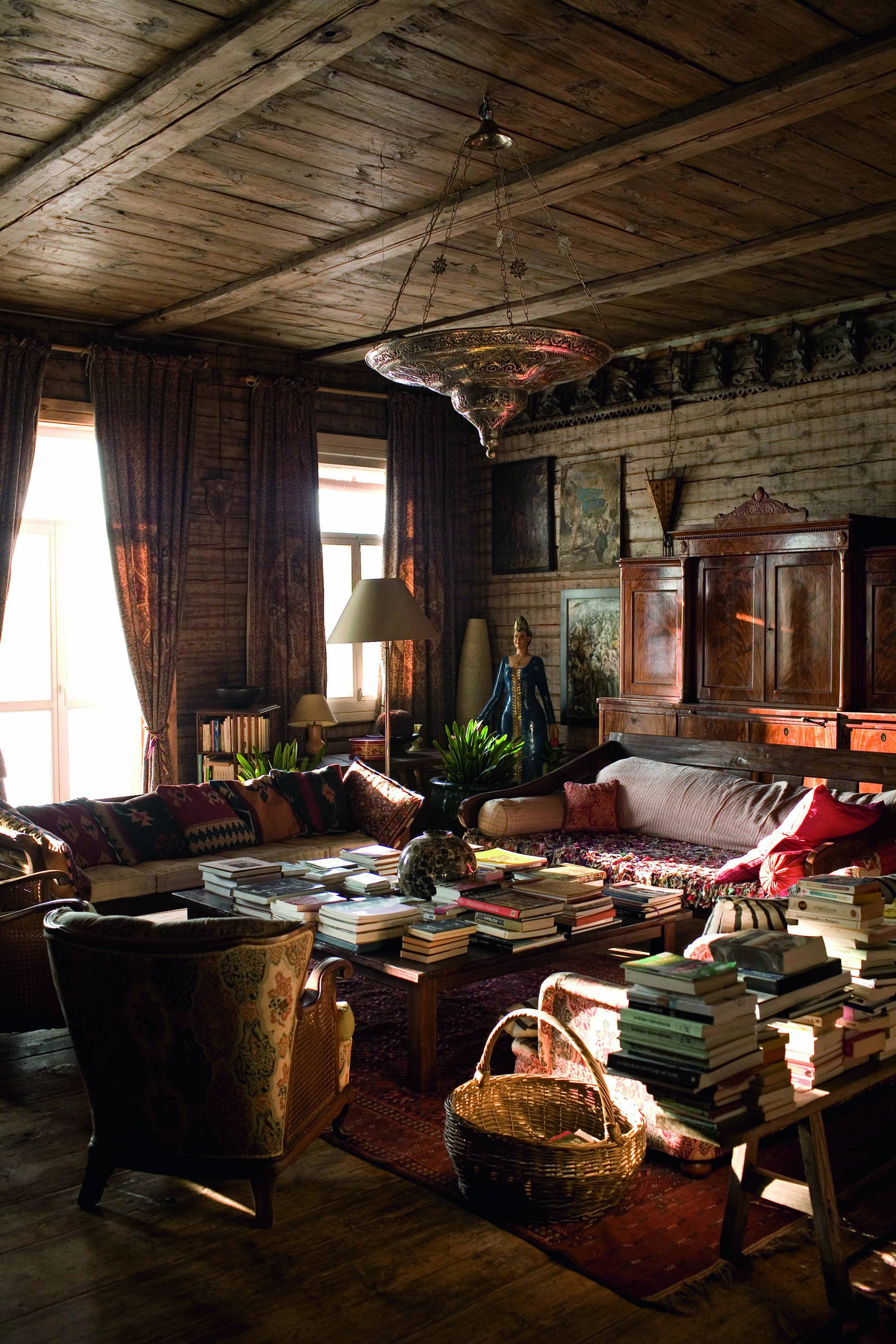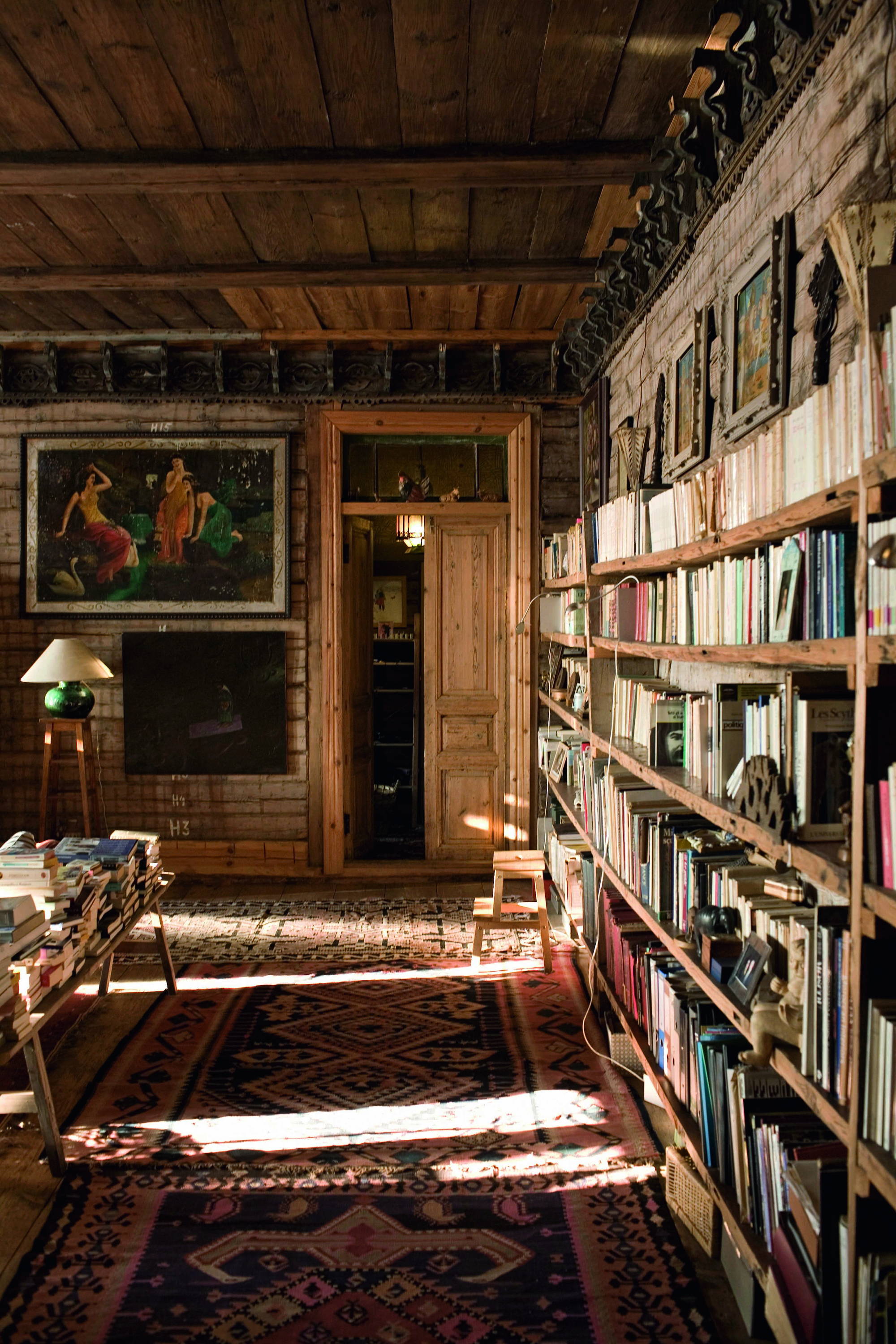 Explore More
Discover striking photography and thoughtful prose from the world's most atmospheric interiors #worldofcabana