Interview by Camilla Frances
Images from Giuseppe Parrinello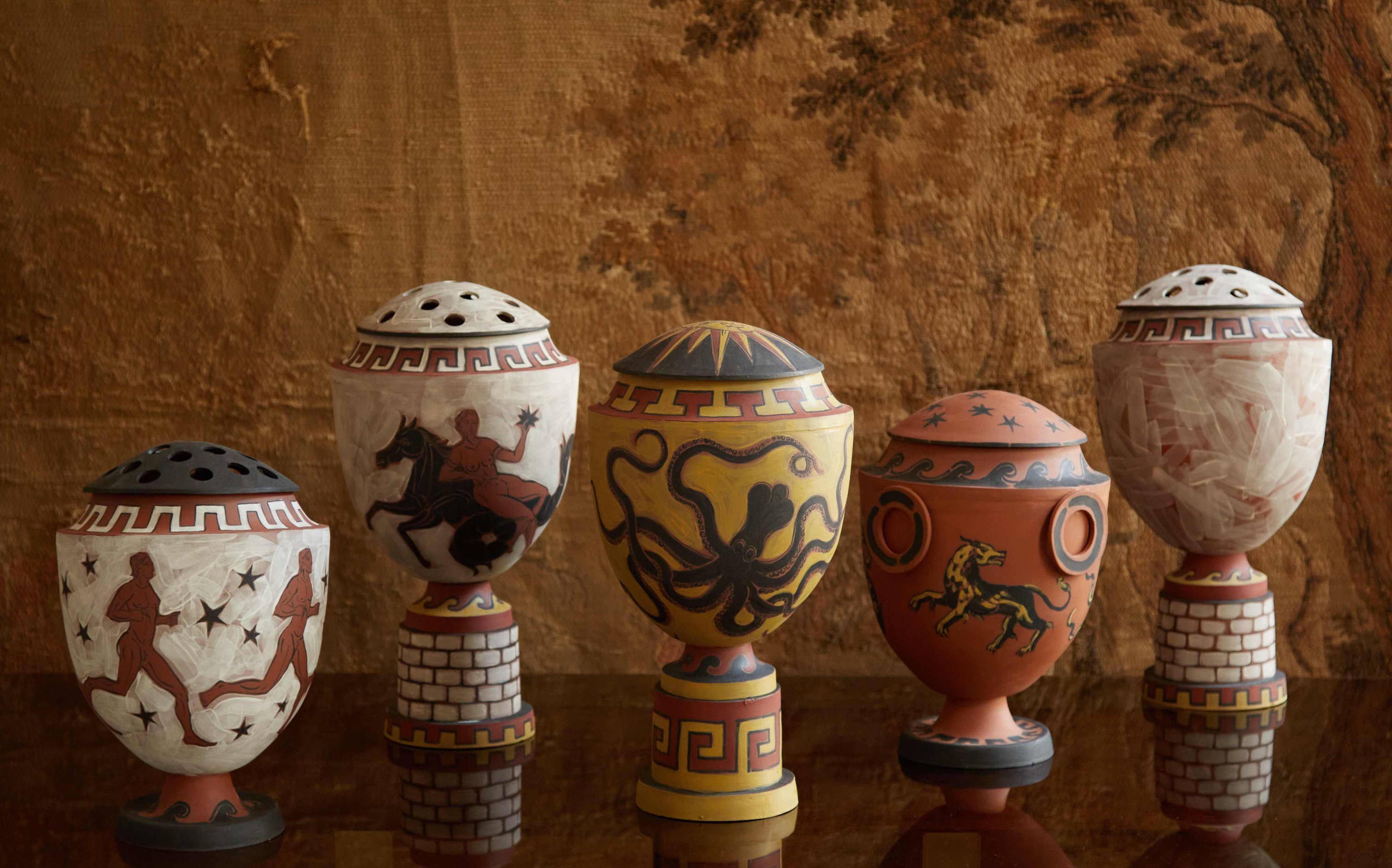 Italian-born UK-based ceramicist, Giuseppe Parrinello, makes beautiful, old world-inspired vessels and objects by pouring liquid clay into plaster moulds he has sculpted - a method called 'slip casting' - before drying and painting the moulds. One of a mere few to specialize in the technique at Central Saint Martins, Giuseppe trained under Plaster Technician, David Richards, who, "taught me everything I know about mould making". In the decade since graduating, Giuseppe has exhibited his original pieces and collaborated with designers, including Gergei Erdei. Giuseppe shares with Cabana his inspirations and obsessions, and the life he'd lead if he wasn't an artist...
What inspires your work and desire to create?
I'm inspired by anything that refers to Roman or Greek antiquity. Cliché, I know, coming from someone with an Italian heritage, but there you go! I'm constantly referencing their motifs when thinking of new work; their illustrations, shapes and materials often find their way into my pieces.
Would you say there are any themes running through your work?
From interiors by [Italian architect] Piero Portaluppi, to the private collection of Pierre Bergé [partner of Yves Saint Laurent and co-founder of the YSL brand], I'm addicted to buying books on interiors or private collections. One of the main themes for me when designing or thinking about work is where they will sit within a space.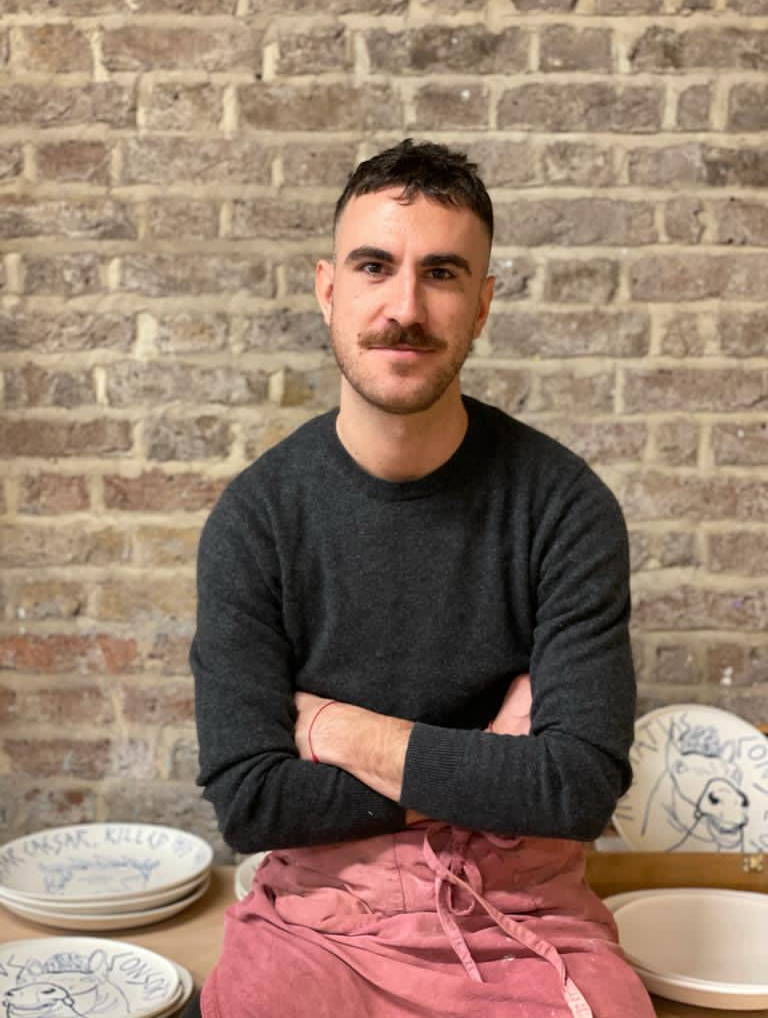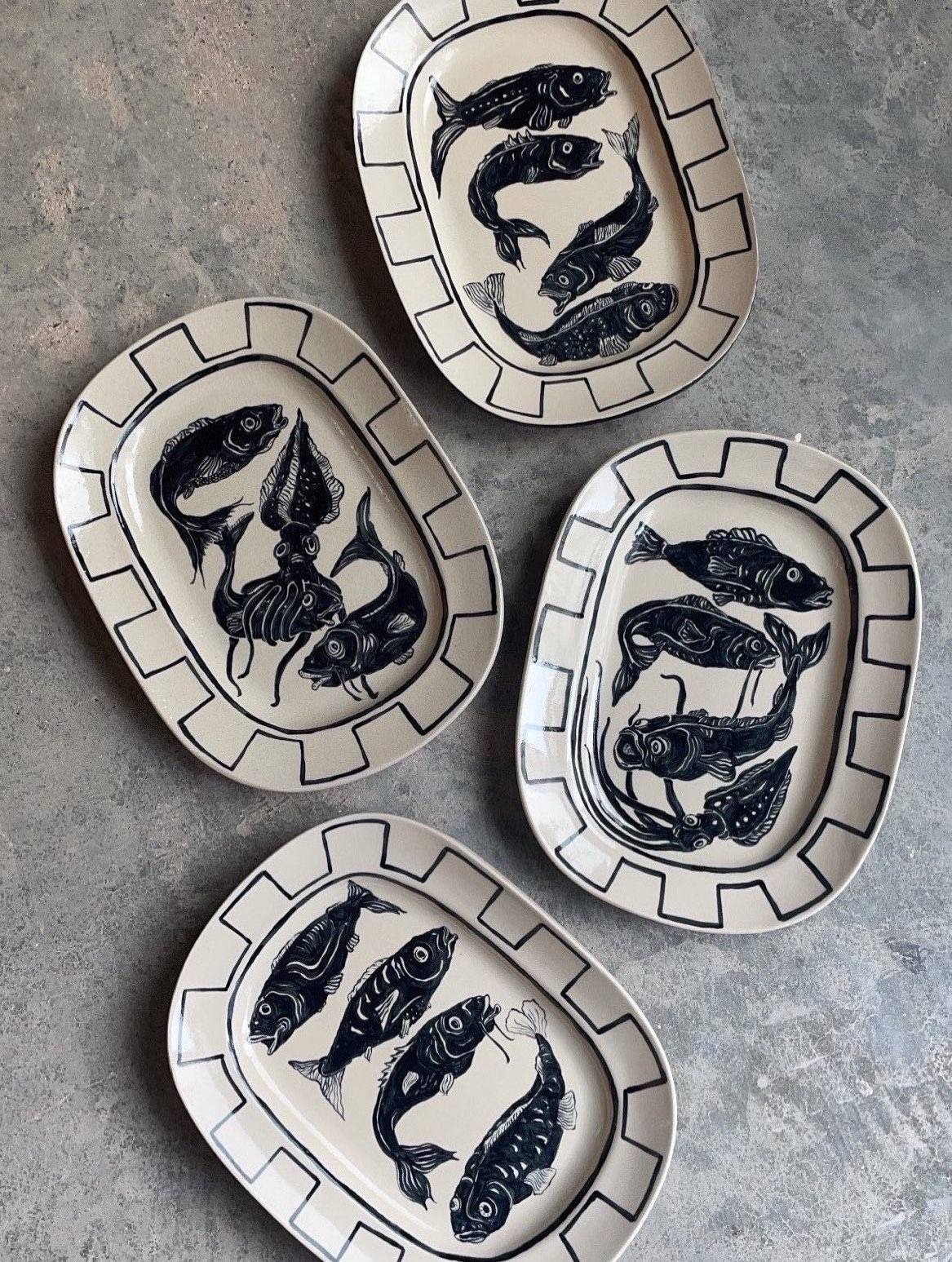 Of which pieces, or achievements, are you most proud?
Last year I completed a capsule collection in collaboration with the designer Gergei Erdei, together we designed and created 5 vessels I designed and the shapes and he embellished them with zodiacs and illustrations from mosaics. I still really love these pieces.
What does a typical working day look like for you?
A typical day starts with a short cycle into Hoxton for 9am, where my studio is currently. I have to have music or something on in the background, a silent studio always puts me on edge. At the moment, I'm working on a new series of quasi Roman-Greco heads that I'm casting along with some new candle holders. It's still early stages, so I'm trying to figure out what material of ceramic I want to finally make them in, which means I'm constantly stirring gallons of slip (liquid clay) before I can pour them into my moulds.
While they're casting I'll be finishing pieces I've made during the week, releasing plates of hump moulds that have been slowly drying and getting them ready for the kilns. Generally, towards the later part of the afternoon, I'll start to decorate or at least begin the sketch motifs onto my pieces so they are ready to paint onto. I'm generally jumping from one workstation to another as all my work is in various stages of completion till the final firing.
And where is home? How do you relax?
I currently live in Newington Green, [in north east London]. I've been here for six years now and I absolutely love this area. It feels slightly off-the-beaten-track from Dalston and it's very green too, with lots of trees. Clissold Park is just around the corner, and it's got a good balance of everything: local community, the best greengrocers and great places to eat. I relax with a Gibson and dinner with friends.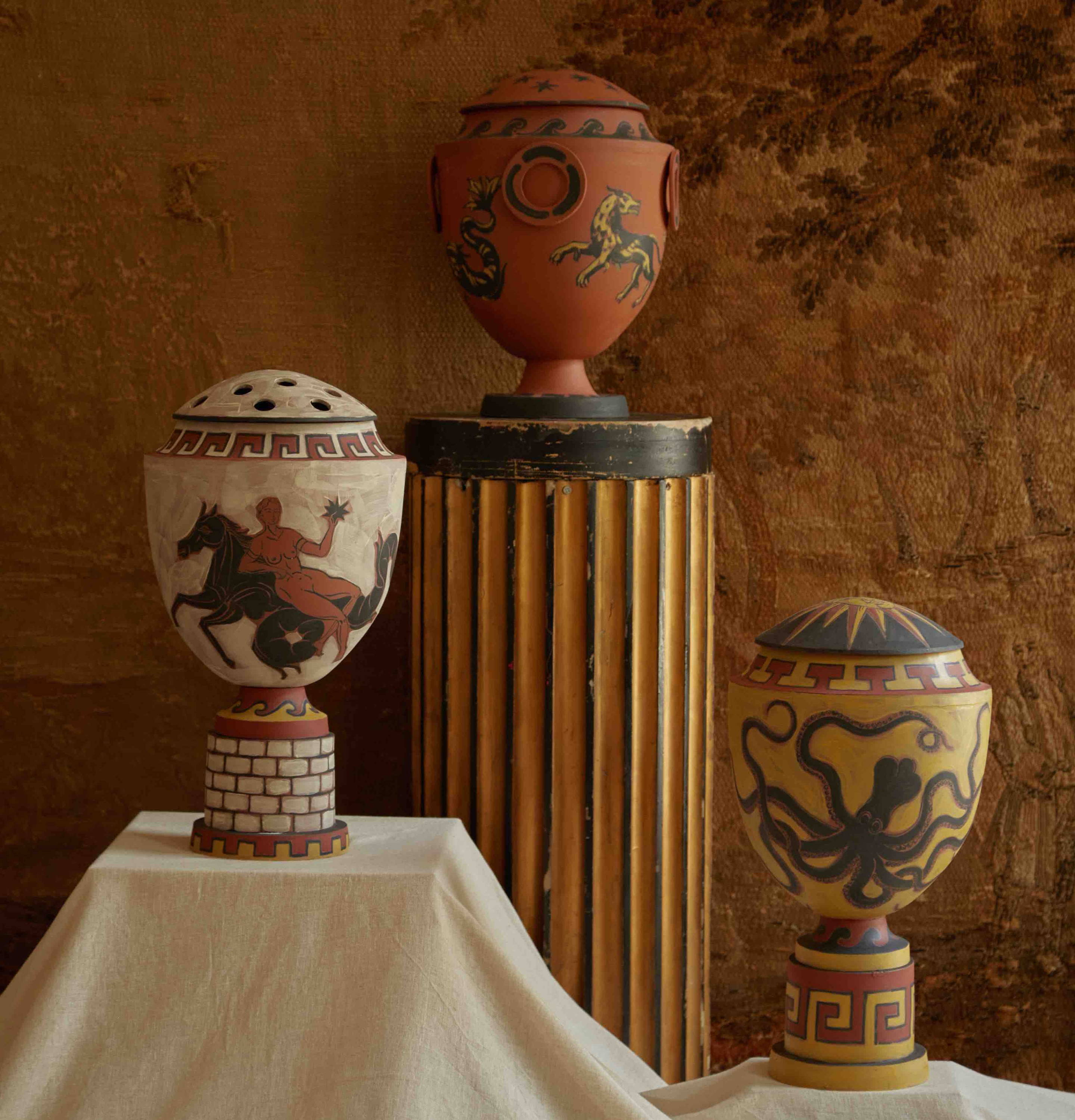 What are the best and worst things about being a maker today?
For me, the best thing about being a designer and maker is that I get to use my hands and be creative. I think all creatives love to see sketches evolve and become living objects. The worst, Instagram, but I feel it's a necessarily evil. One I'm not great at staying on top of. 
What would you be doing if you weren't a maker?
I would have to own a small restaurant, seven to ten covers max. I love cooking, one of the only things that can help me remain present. Growing up, my Nonna Maria was the matriarch of the whole family, they lived next door, obviously, so I spent most of my time growing up with her in the kitchen, watching and listening to her tales of the 'old country'. During the lockdown I started a food blog called Cucina Quarentena, all based on the recipes I learnt from my Nonna. It's now been published in hardback.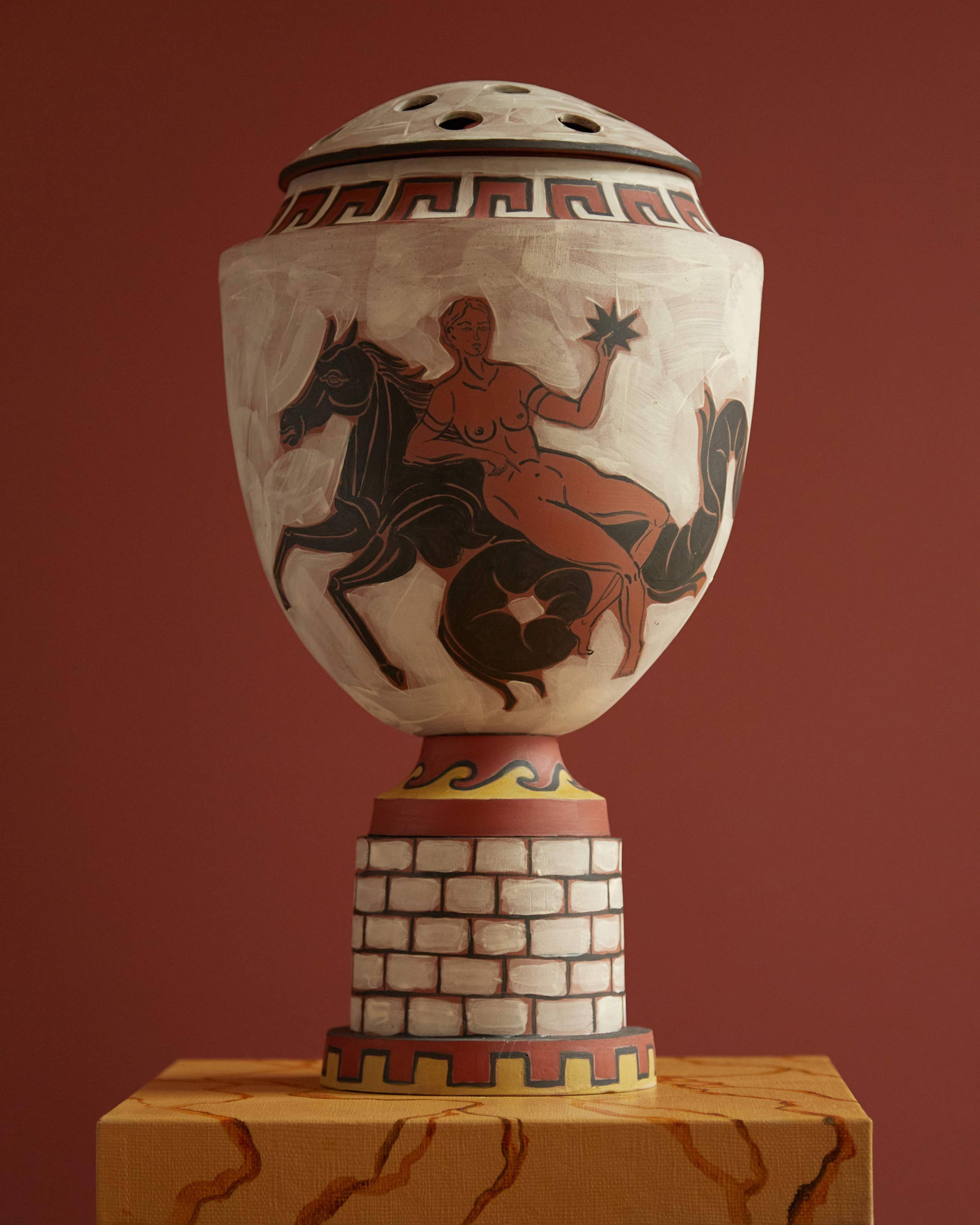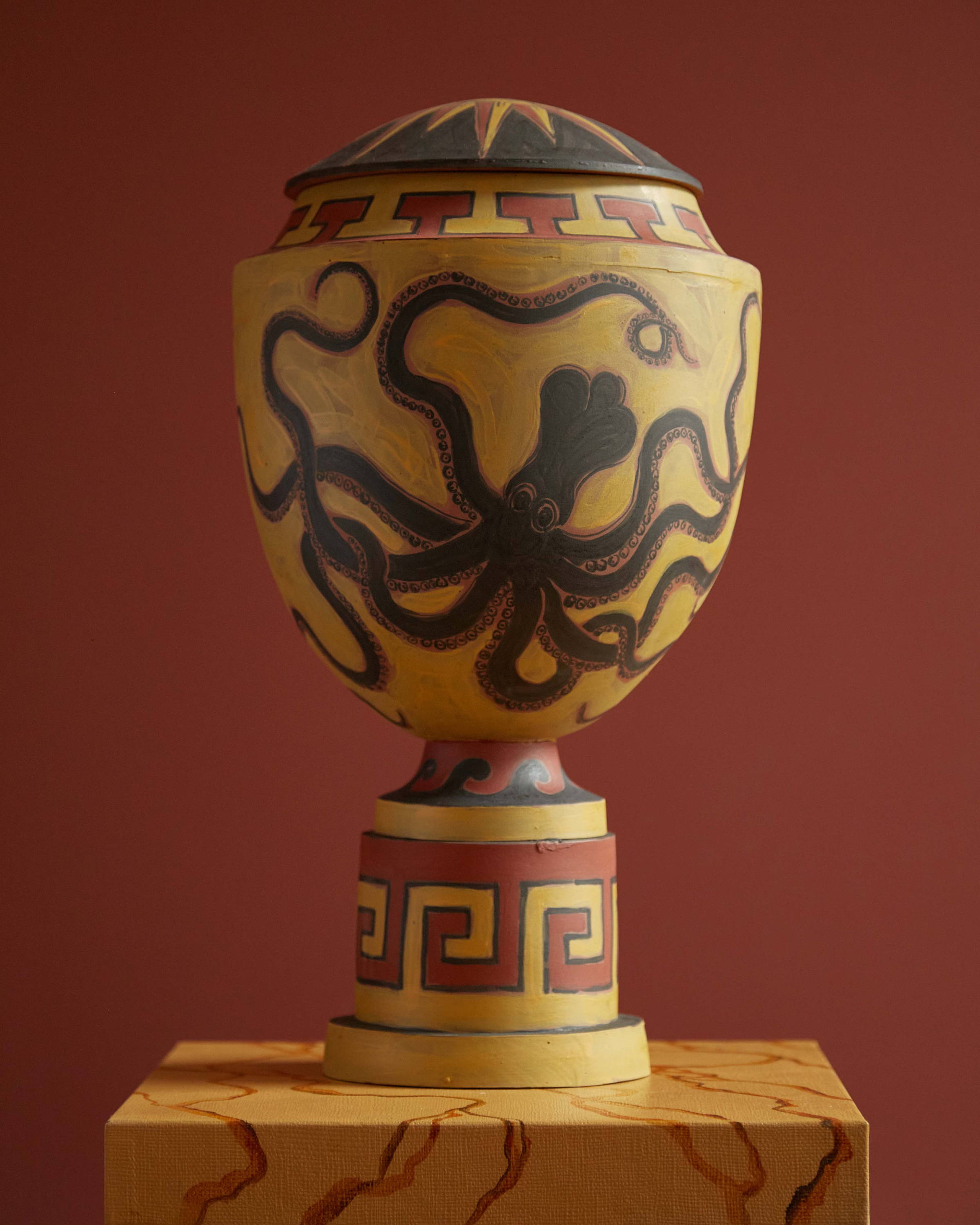 Your favourite museum or gallery in London?
Luckily we are spoiled for choice here in London, so it's quite hard to choose. I'll narrow it down to two that I go to relatively often. Both are former residences where the private collection has now become public.
The first is Sir John Soane's Museum; its lower and ground floors are packed floor to ceiling with recreations of the Englishman's European Grand Tour loot. Set along beautiful Trompe-l'œil walls – it's my dream house. The second is The Wallace Collection in Marylebone. It has one of the largest collections of Sevres porcelain and I'm never not inspired wandering around.
An artist you'd collect if you could?
The painter, John Singer Sargent; I remember finding a book on him when I was in secondary school. I love his paintings of glamorous Edwardian society women dressed in yards of fabric.
What do the next 12 months hold for you?
I have three projects in early development, but I'm most excited about setting up a studio. I've been in my current studio for some time and I'm looking forward to having a space to myself.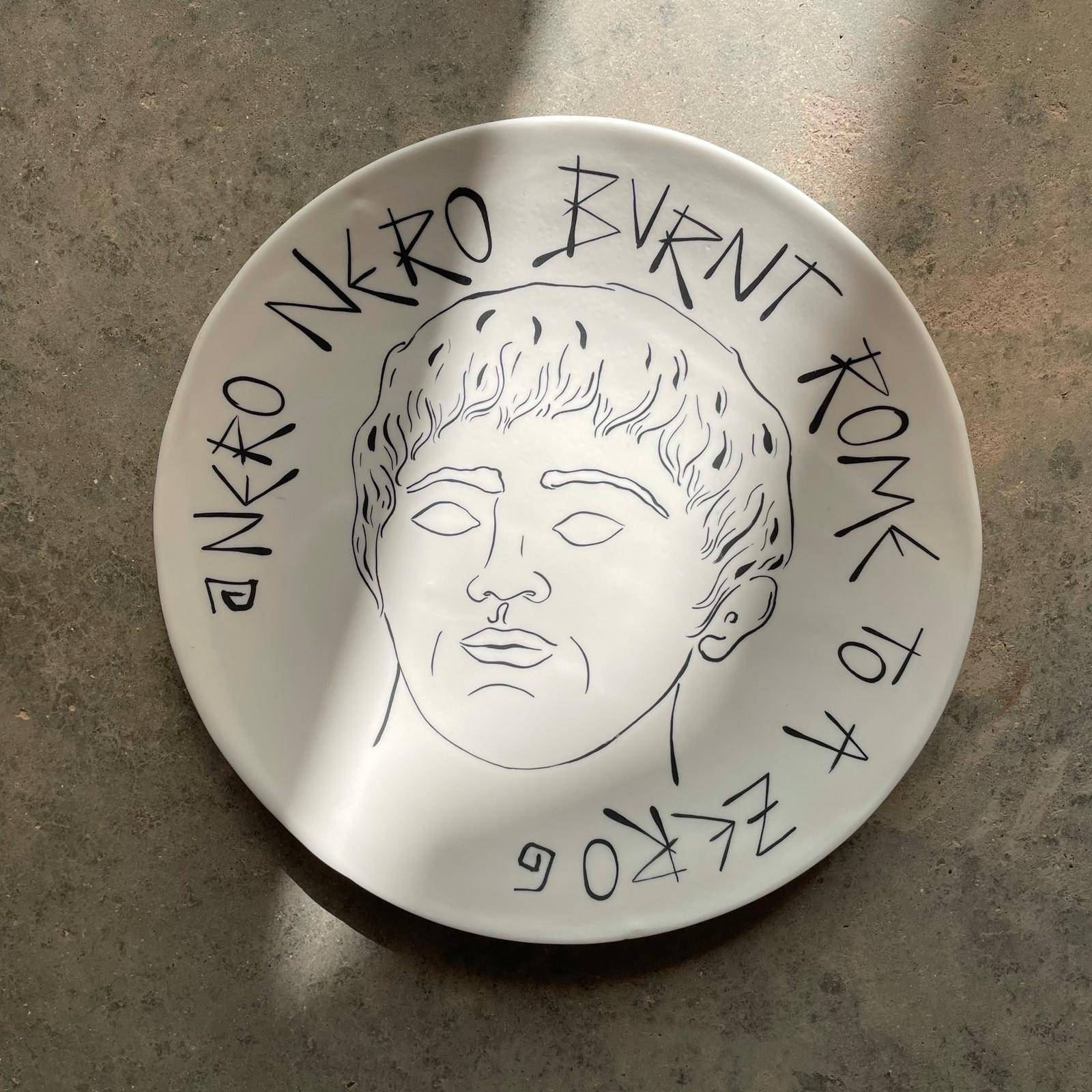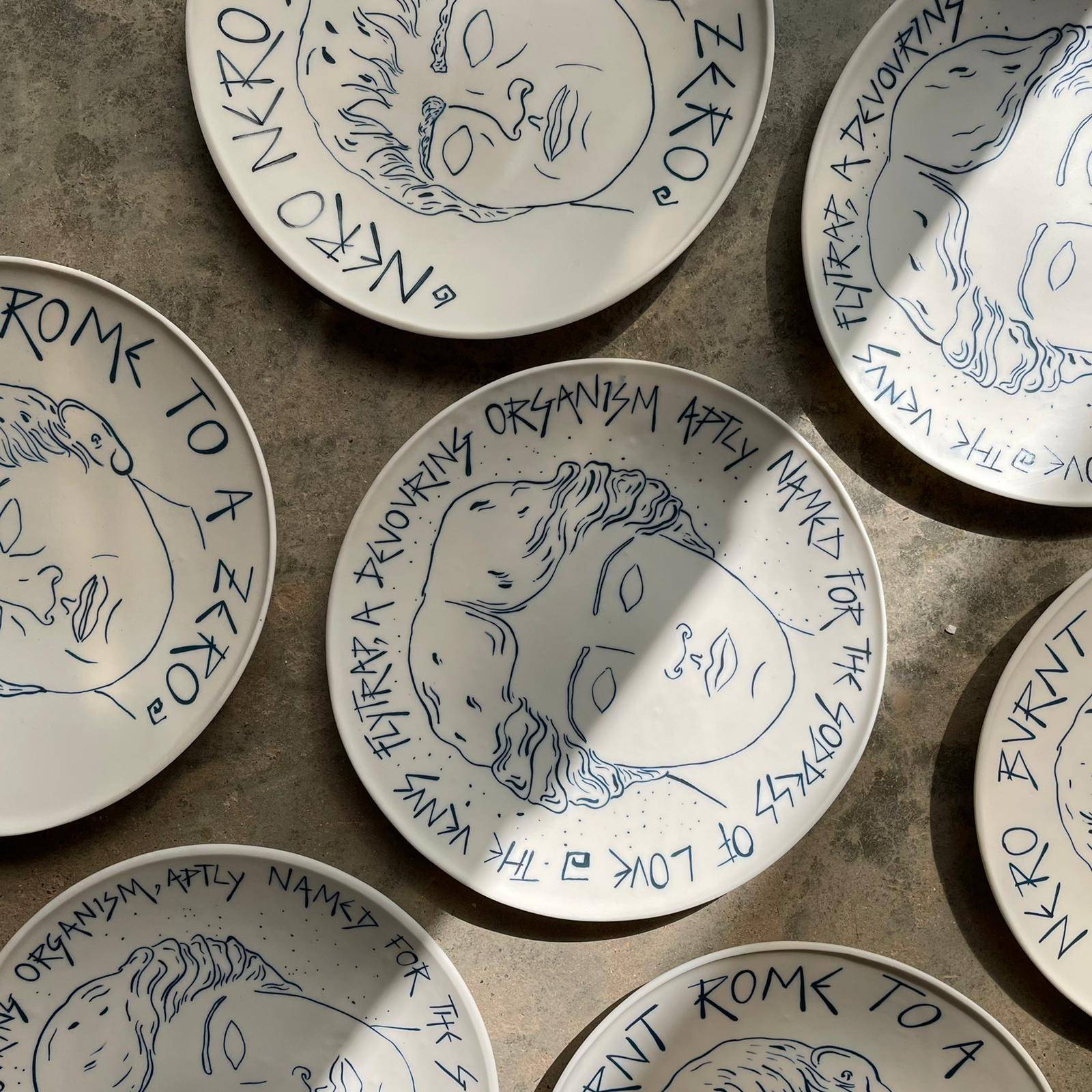 Explore More
Discover striking photography and thoughtful prose from the world's most atmospheric interiors #worldofcabana