Interview by Camilla Frances
Images from
Lee Thompson / Flying Studio
and
Nicodim Gallery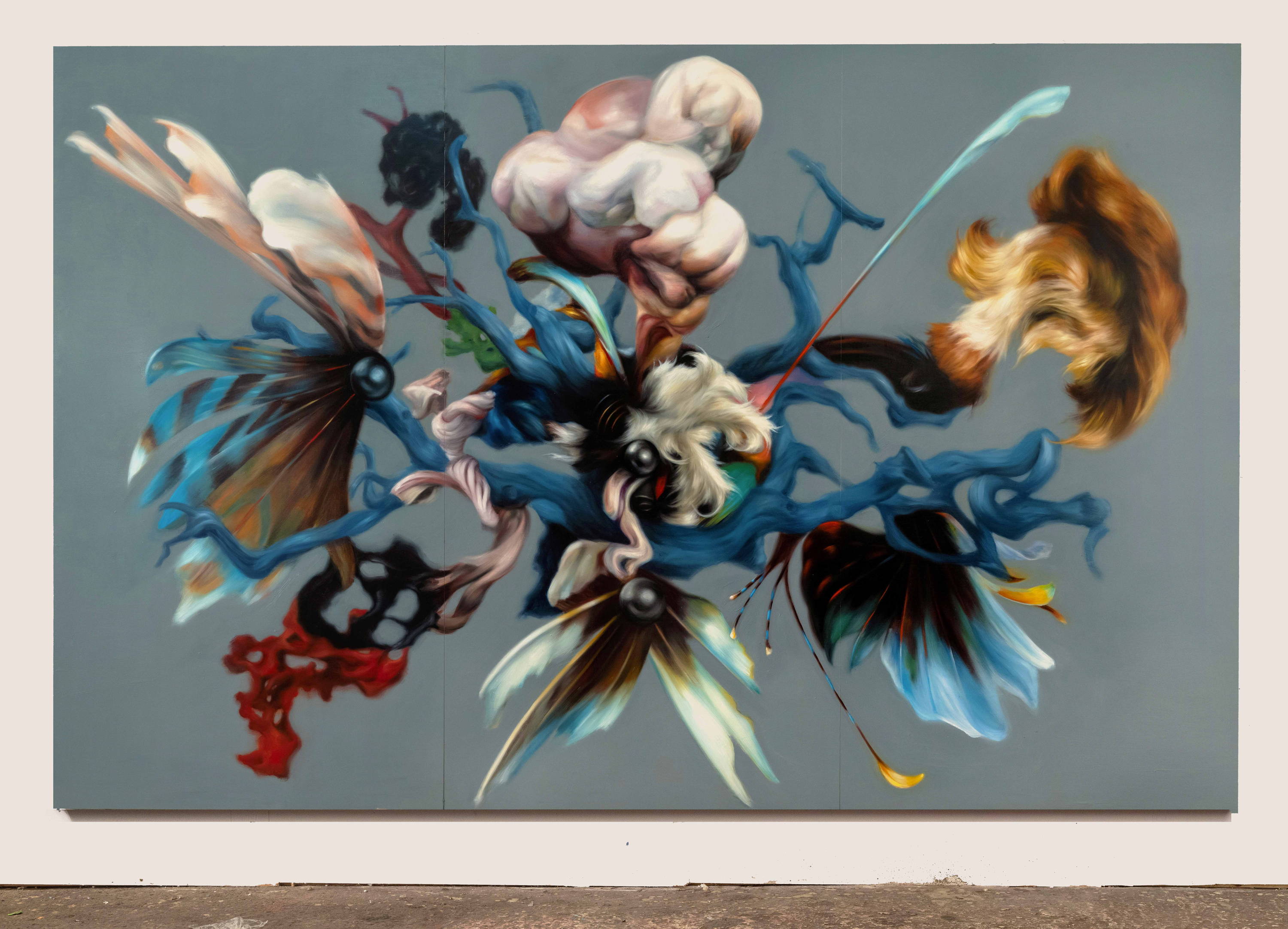 From his studios in south London, British artist Hugo Wilson creates vibrant, large-scale works that examine ideology and humanity's obsession with it. Classically trained, his paintings, prints and sculptures have been exhibited around the world, and he is currently preparing for his first solo show in New York (May 2023). Hugo shares with Cabana his ideas and inspirations, and the best and worst things about being an artist.

Your work explores many complex ideas, who or what most inspires you?
I am very interested in the need to construct ideology, often as a safety mechanism (understandably), so, in a way I have to remain very reticent to having a single unquestioned ethos as that is the exact thing I am examining. But basically, I am interested in any group of people who have agreed on believing anything.
How and where did you train?
My education was, weirdly, really polarised. I went to Florence when I was 18 and had this really classical training. You drew only from life and spent a year drawing from plaster casts until you graduated to drawing from models. I was there for four years and learnt a huge amount technically. I then did a Masters in London, which in my case was predominantly writing. I also dropped almost all painting and drawing and made photography and kinetic sculpture. This was equally as important for me, learning how to tie up who I am and what I think with and how I make things.
And where is home, for now?
I live in a very sleepy part of south London, and I love it. My studios are under an overground section of the tube in arches, and the community of mechanics, metal workers and all types is incredibly friendly and inclusive. It makes me feel like London is a good place, far away from shock politics, where people from a lot of different places and religions work very happily alongside each other.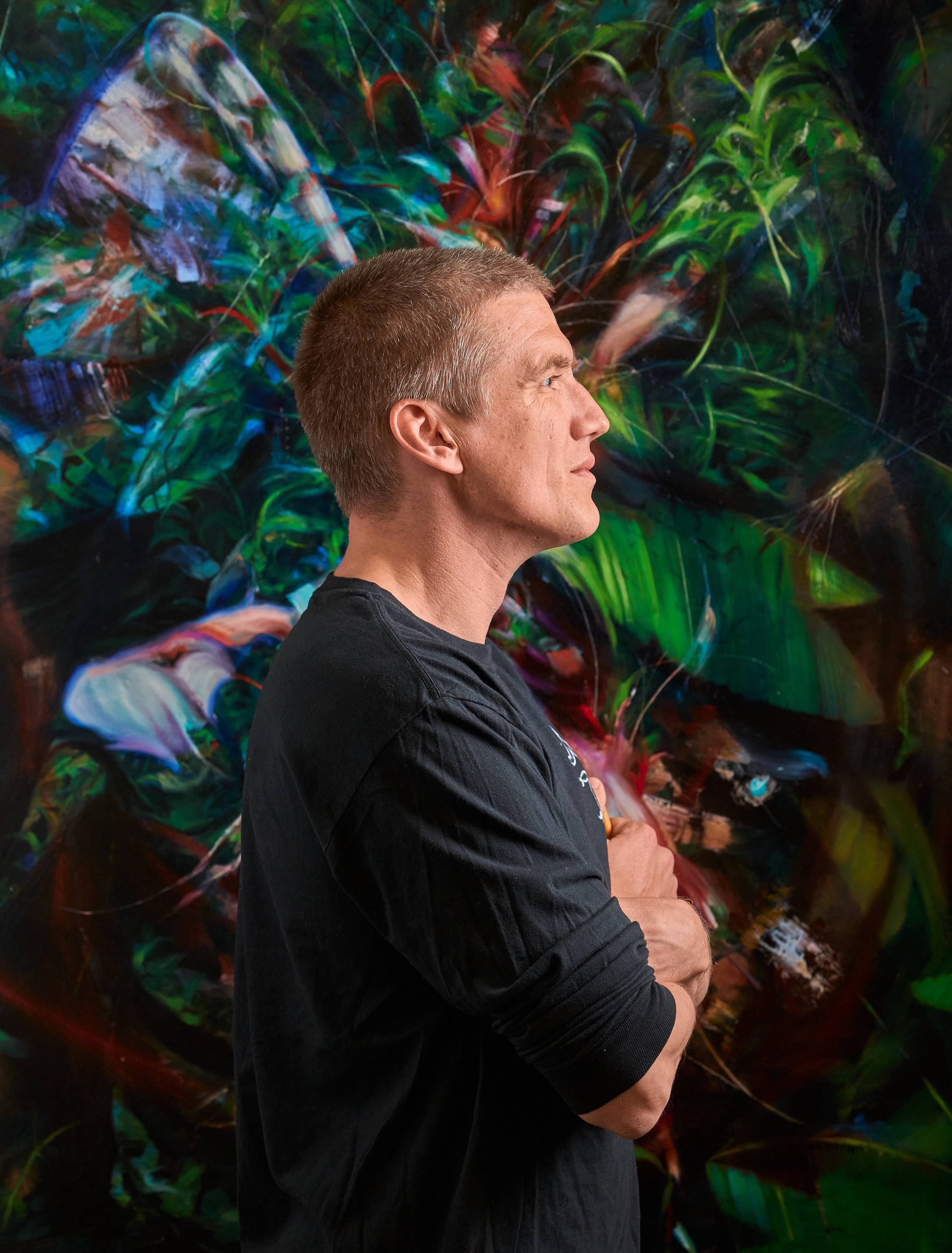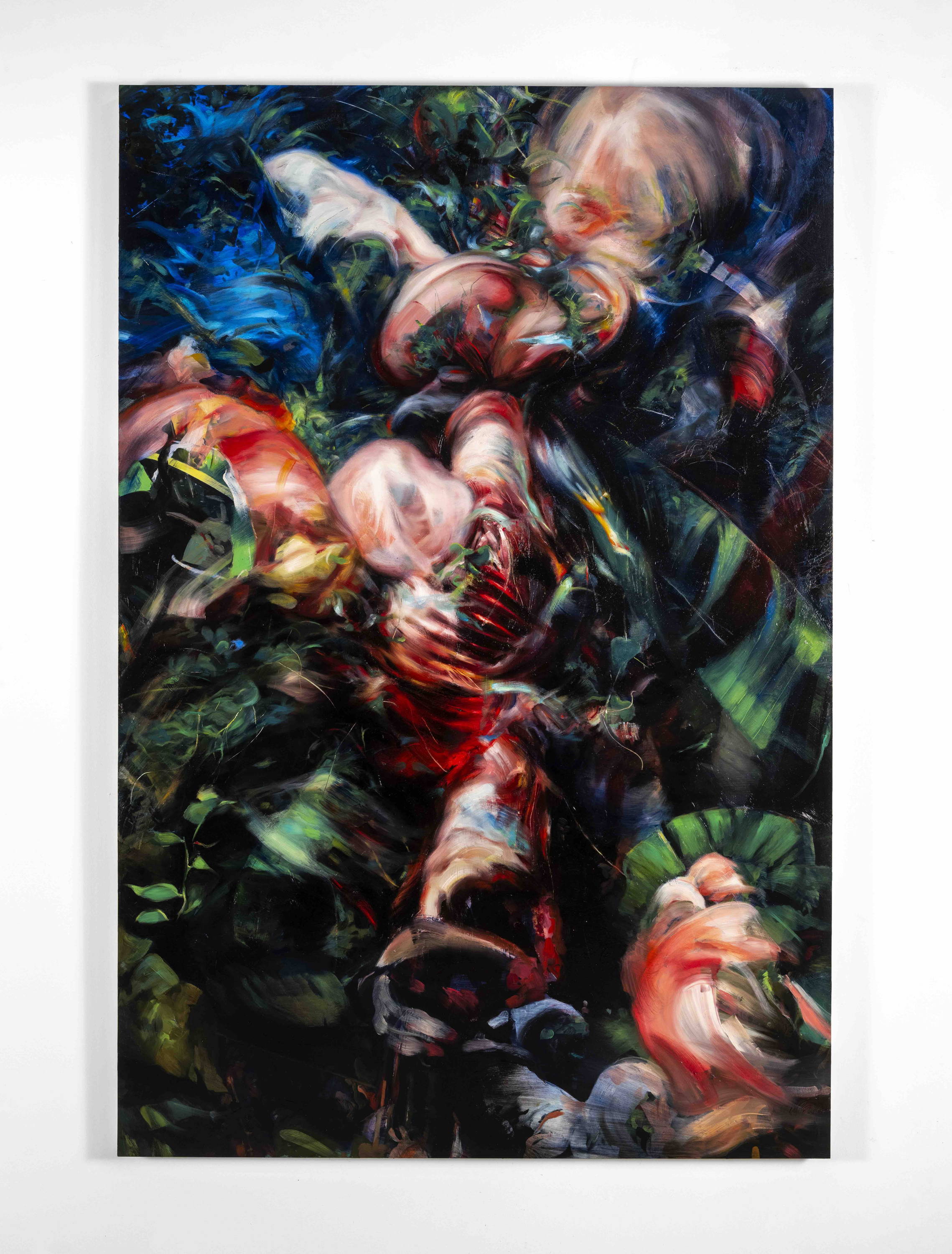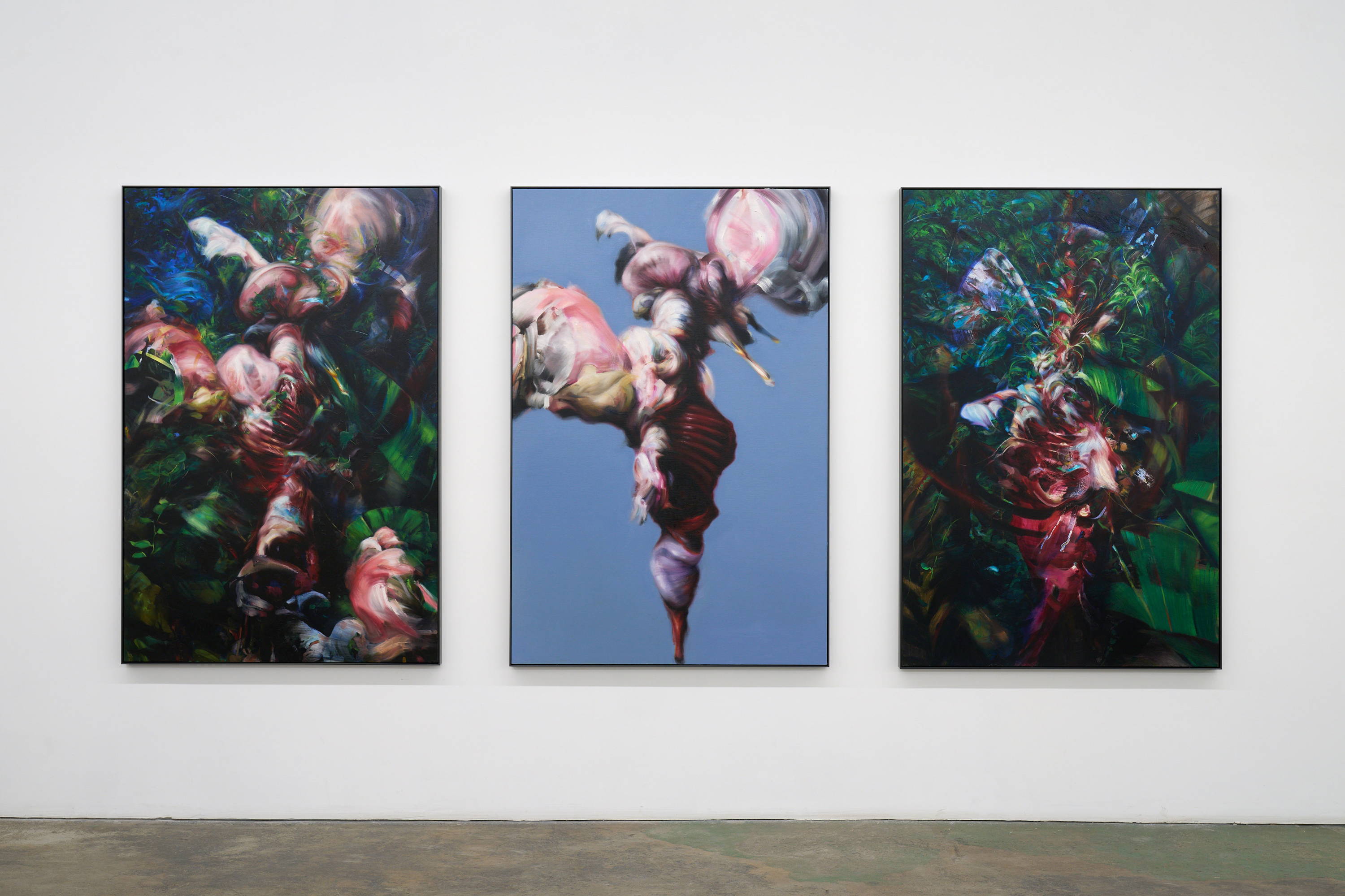 What's the best thing about being an artist?
That you make up your world and live in it, it can be the most extraordinary freeing place to be.
And the worst thing, in your experience?
That you make up your world and live in it, you question every parameter that you have put in place and then think (rightly or wrongly) that you have got it badly wrong.
Can you describe a typical working day?
On the whole, I think most people have a very incorrect view of what it is to be an artist in the 21st century. It is hard work, but also incredibly interesting. For example, my day today started with a large work - which is being installed on the ceiling of a palace in Bavaria - being picked up and all import export papers being checked over carefully. I then had a brief chat with one of my two assistants about what she is up to. An hour doing this interview! A studio visit, which was set up by my German gallerist with a really nice collector who lives in New York and is building a museum in Miami (he has reserved a large work in advance of my Berlin show in 2024). The afternoon will be spent working on a new painting for my next show in New York, in May 2023, and tomorrow I have a perfect quiet day with no one else in the studio. I will drive out to join my wife and daughters at the cottage we rent in the country.
How do you relax, switch off and recharge?

 
I find this really hard, but actually this new cottage outside London is a godsend. I really try not to have anything to achieve when I am there.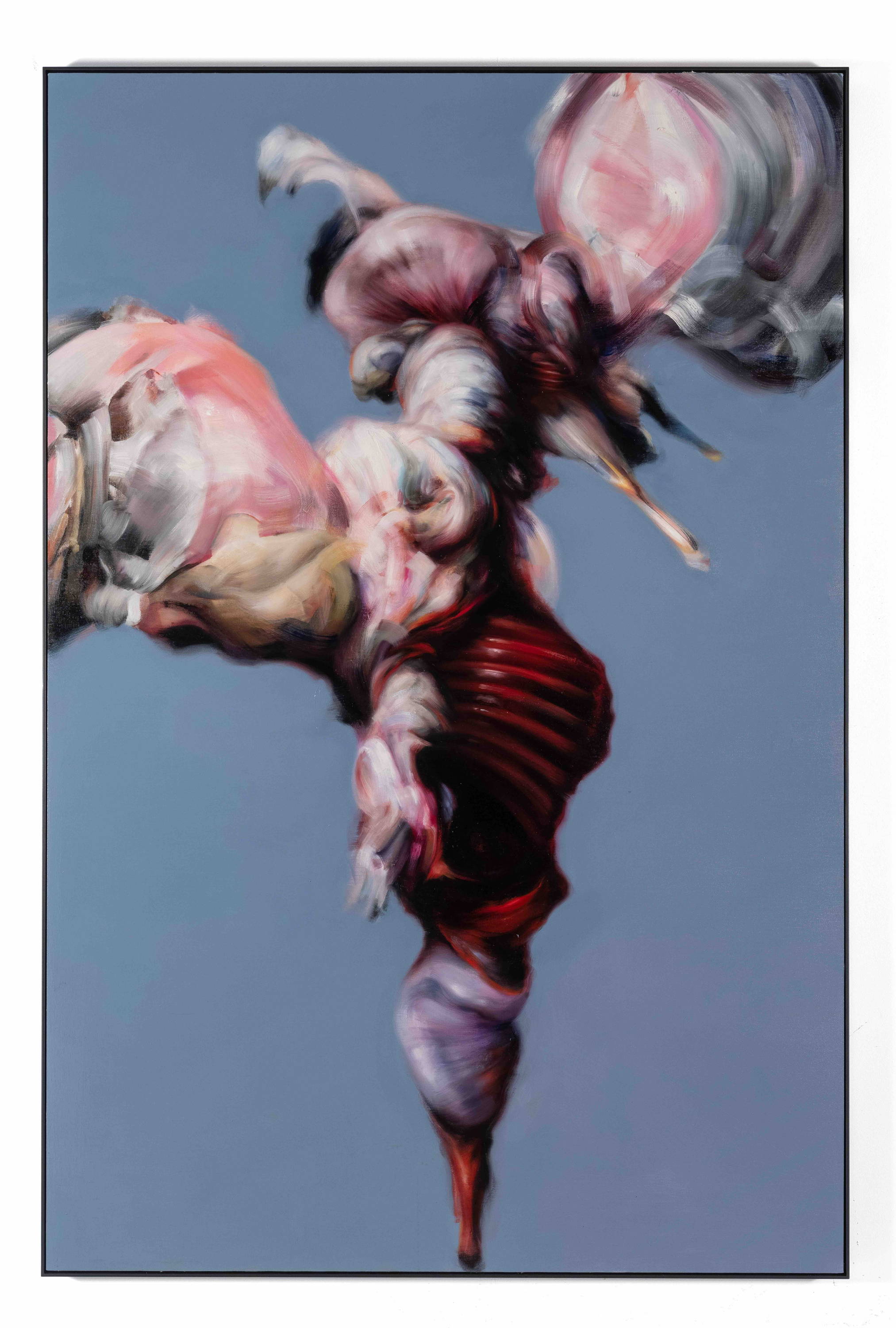 Are there any themes running through your work?
I think certainly there has been a strong look at religious works from western art history, although in the last few years that has become less. In the end, I am trying to make works that feel as though they come from an alternate and believable set of historical factors, or collide previously known symbols or referential images to the point where they are unrecognisable as themselves but a new symbolism has appeared.
How do you plan and execute your work? Where do your ideas come from?

 
Works tend to spawn from other works, it might be a technical thing or realising that I could have delivered an idea in a clearer way. Often, a literal approach to an idea ends up being what I do. For example, I am really interested in the desire to hold a single position within an impossible set of conflicting factors (this seems to be well understood, and used as a political tool). So, in the case of these works, I collide many images over one another, and after each layer try to unify and make singular what is going on (often impossible). So, the resulting work is actually evidential of my attempt to hold a single position in a set of conflicting ones.
What would you be doing if you weren't an artist?
I would like to write about cricket.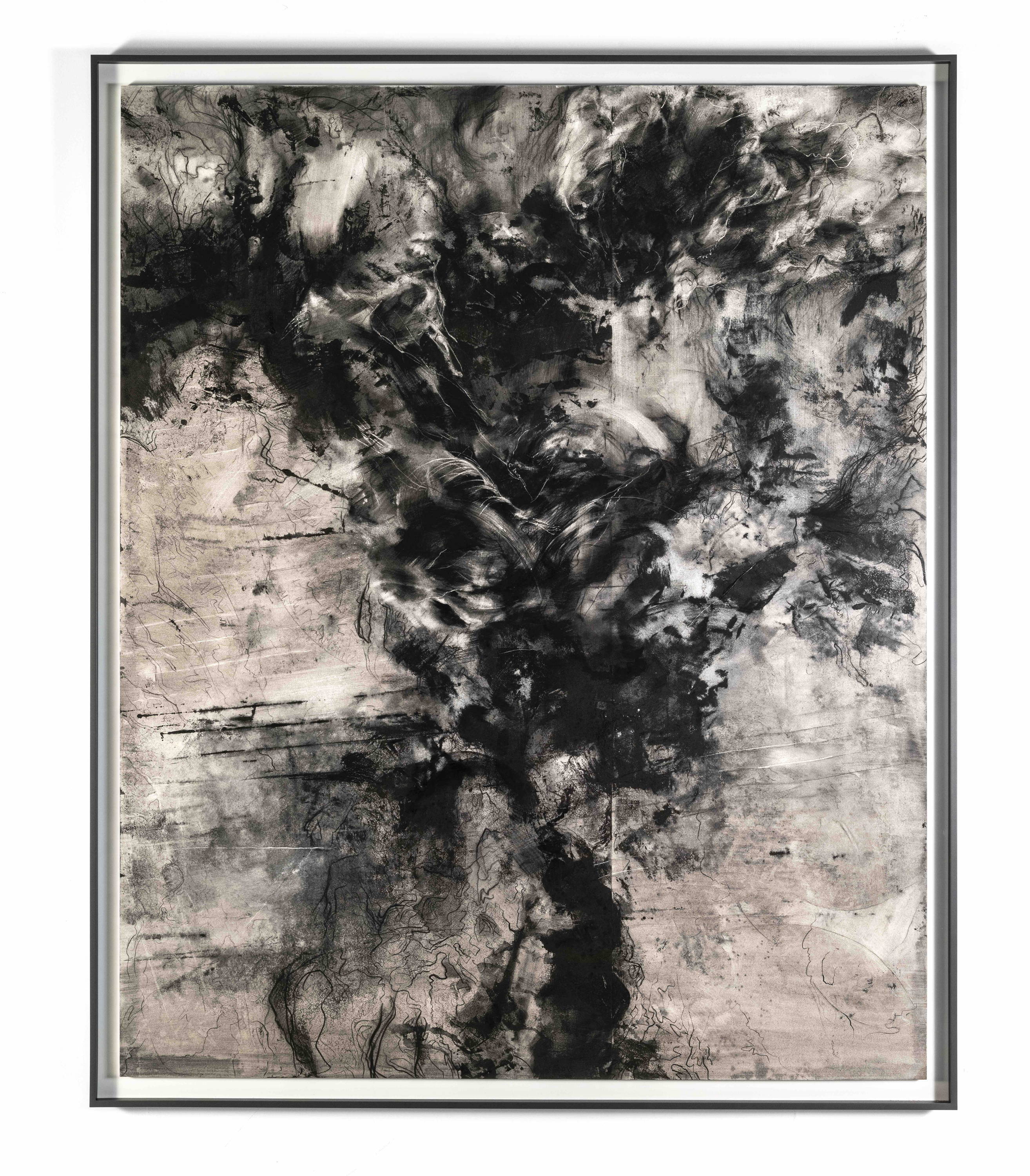 Your favourite museum or gallery?
I think it has to be the Prado, Madrid, for the strength and depth of the collection and for its really mad one-off examples of really great artists (such as Goya's, The Dog and Hieronymus Bosch's, Table of the Seven Deadly Sins).
A contemporary artist whose work excites you?
I am reading a lot about a painter called Gillian Carnegie at the moment. I always liked her work
and recently saw one at a collection I was also exhibiting in. There is a quiet power to her work, which I think stays with you long after you see it.
An artist you'd collect if you could?
Viktor Man, an extraordinary painter.
Finally, can you tell us about your career highlights so far?
I have had, I think, a weird career. I am a lot more successful outside the UK at the moment, which suits me in a way as I am able to concentrate here in the studio and then work leaves and is handled by gallerists. I was very proud to be in the BP Portrait Award in the National Gallery when I was 21; I was very proud to have a work in Regent's Park at Frieze Sculpture a few years ago, and I am really excited about installing a work in Germany next week -
in the space where a painting has been missing for 100 years. I think, like a lot of artists, I tend to be most excited about what I am making. Actually, it is often the one I am about to make!
Hugo's latest, and most ambitious, work (referred to above) will be exclusively revealed in our next issue, Cabana N18. Secure your copy with an annual subscription. 
Explore More
Discover striking photography and thoughtful prose from the world's most atmospheric interiors #worldofcabana