Words and images by James McDonald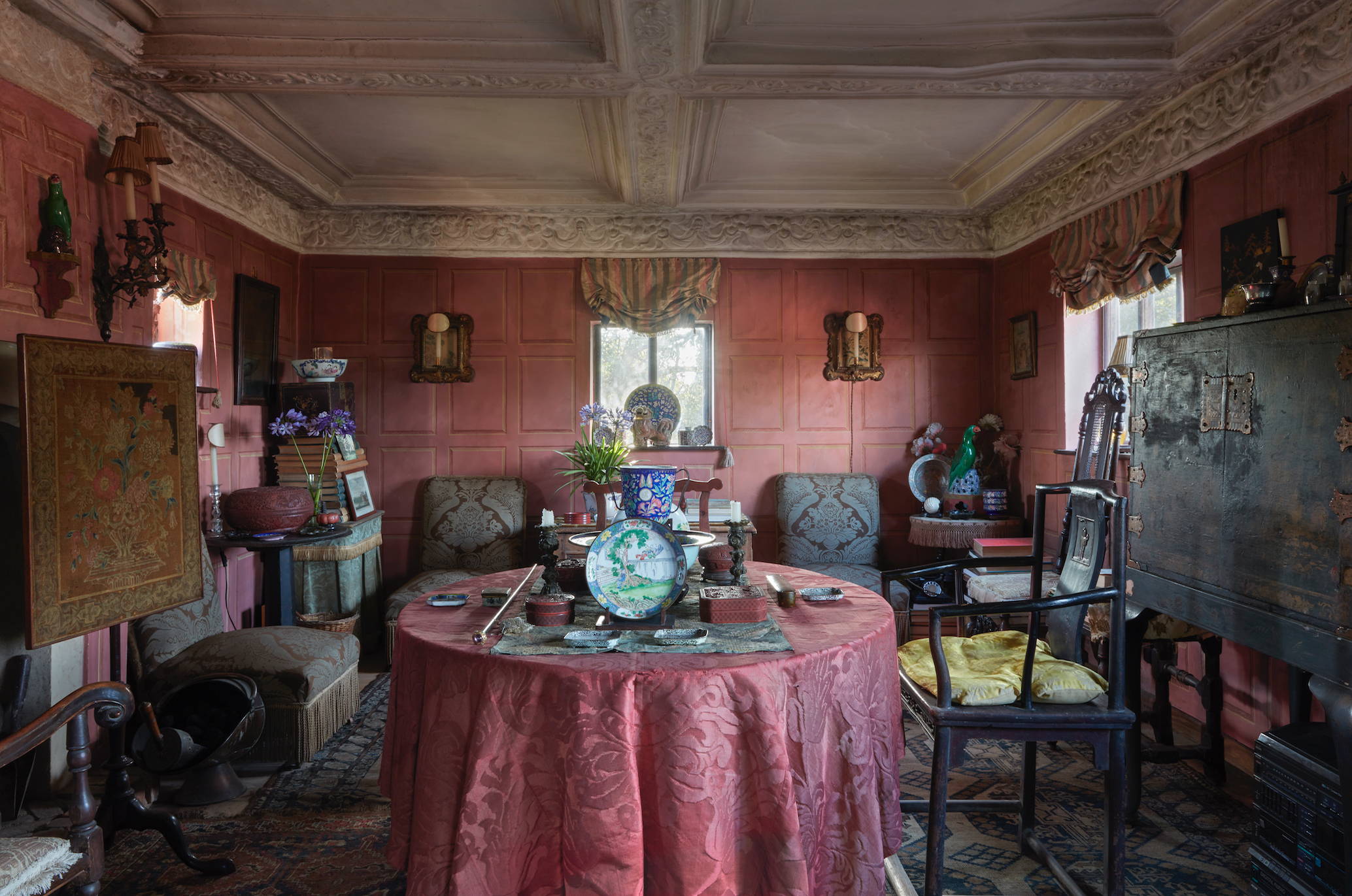 "It was like photographing an English folktale": International interiors photographer James McDonald talks us through five of the most memorable places he's photographed during his career.
1. Red-panelled Reading Room, Suffolk, UK (above)
This timeless reading room belongs to decorative painter, Alan Dodd. It's gloriously cosy; I loved his faux painted panels and wonderful ceiling. Finding this funny little house, a private folly tucked away in rural Suffolk, was a real treat. It's a slice of old England and made out perfectly to Alan's liking, with not a nod to fashion or trends.
2. Charlotte Molesworth's kitchen, Kent
Charlotte Molesworth's passion is her five-acre magical topiary garden that she cares for with her husband, Donald, in a quiet corner of rural Kent. I photographed Charlotte's house for Cabana Issue 15; she was keen to show the donkeys, sheep, chickens and bees that live with them. While she was an art teacher and still paints, discovering the cottage was another joyous surprise. It is not the value of each item that counts here in the kitchen, but how all the disparate elements chatter into life like an orchestra. It was like photographing an English folktale.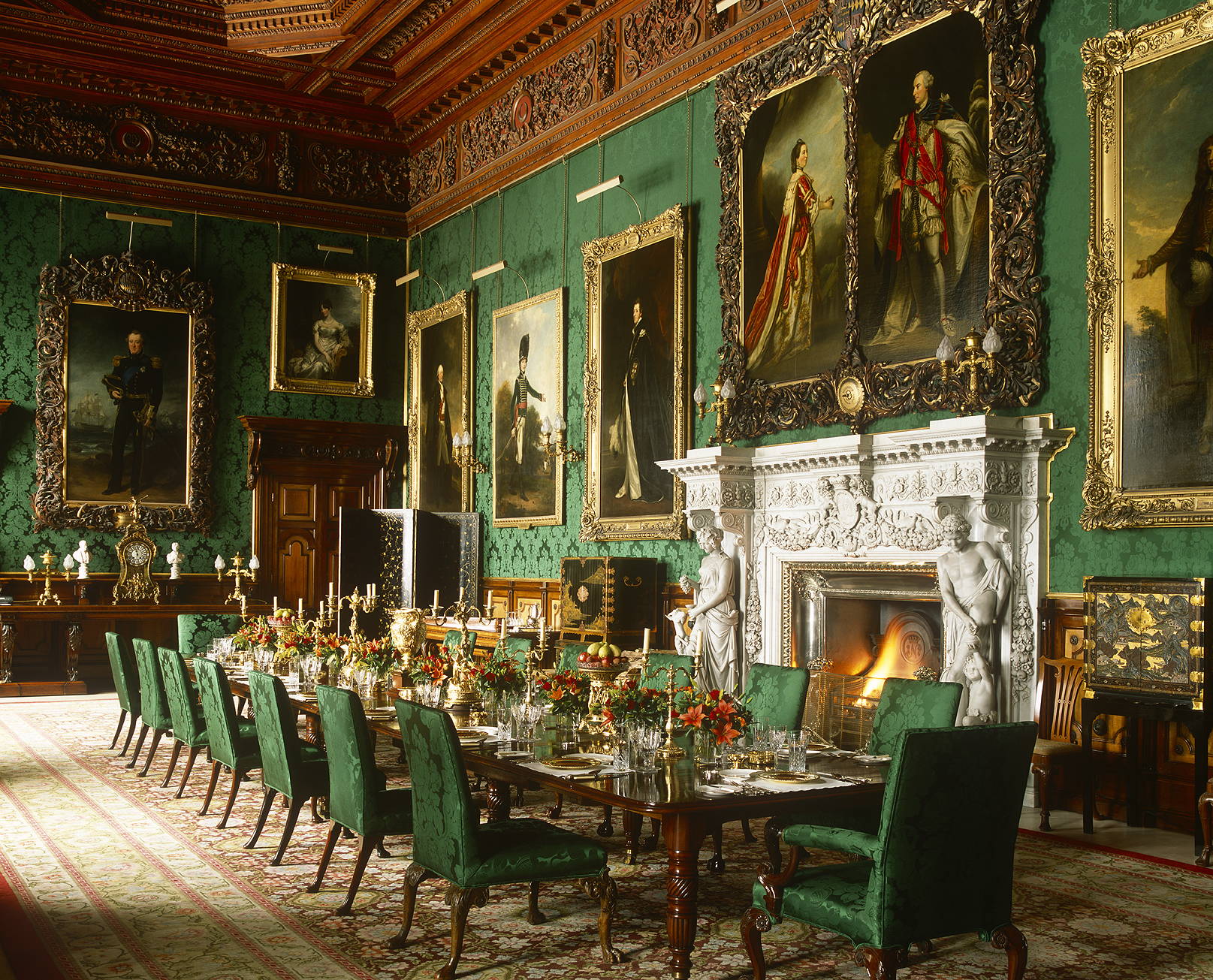 3. Green State Dining Room, Alnwick Castle, Northumberland
A decade ago, I chose this photo to be the backcover of the dust jacket of Alnwick Castle - The home of the Duke and Duchess of Northumberland. I have a nostalgia for this image as it represents not only my first photographic book, but also my debut as an author. Writing 100,000 words was for me a feat, revealing what can be achieved if you have purpose. Achieved despite me being bottom of my English class when at Bradfield College years before.
It was a privilege to be chosen to document this ancient English castle. Including the Royal family, there are only 30 Dukes in the United Kingdom and being trusted with the family's vast archives was historically fascinating. The Duke hosts many pheasant shoots in the winter and this photo shows the dining room set for dinner one evening. It represents too a record of the castle's immaculate decorative detail after its restoration by the Duchess.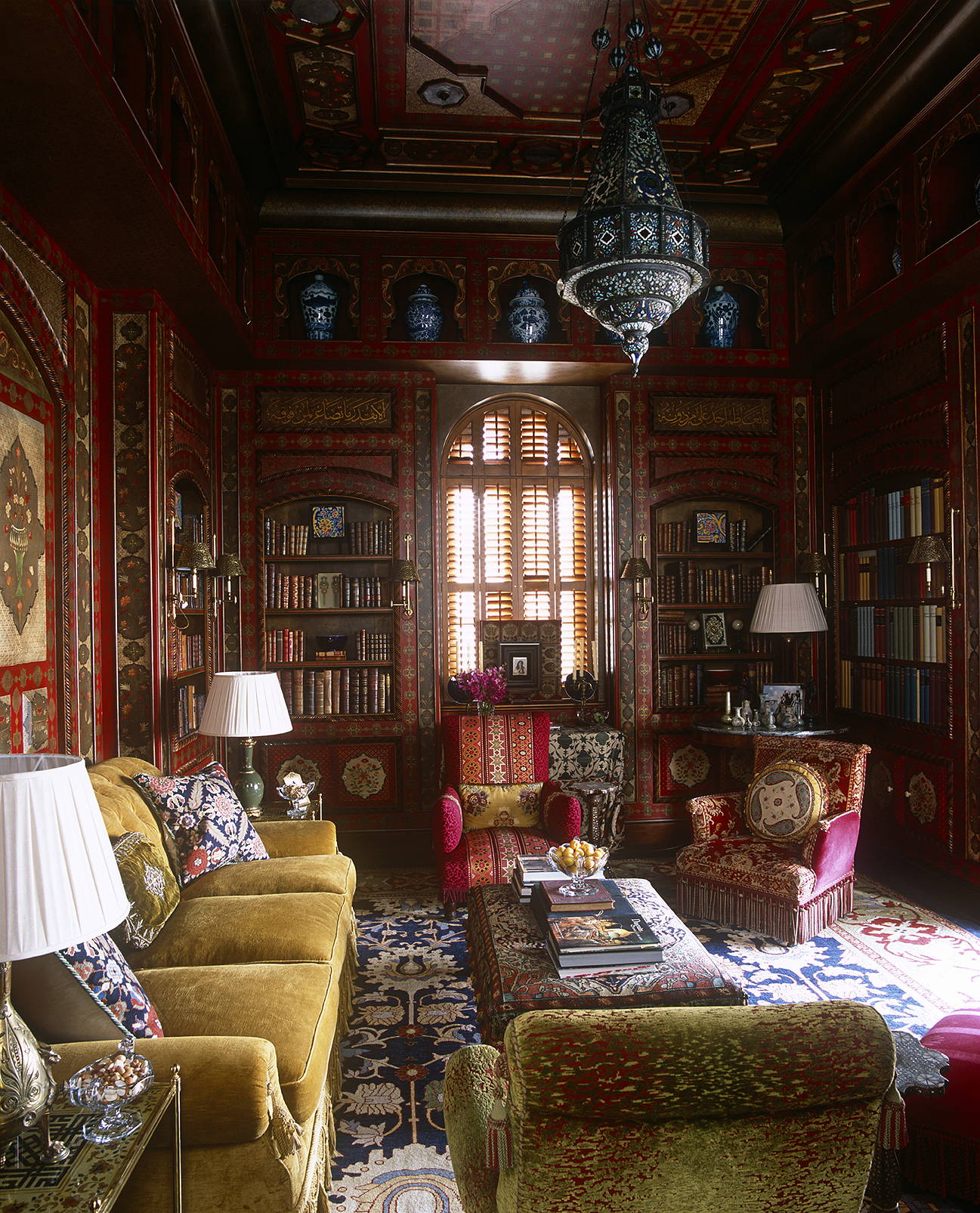 4. Drawing Room, Royal Residence, Lebanon
After Persian-born interior designer Alidad commissioned me to photograph his work for a book by Rizzoli, there was a tremendous kerfuffle over which of my photographs would make the front cover. Of all my 240 images, I was happy that after much hoo-ha this image made the cover. This glowing image of a royal's small drawing room in Lebanon best sums up the splendid craft that Alidad is renowned for. It's one of my favorite houses, with gorgeous views over the green hills above Beirut.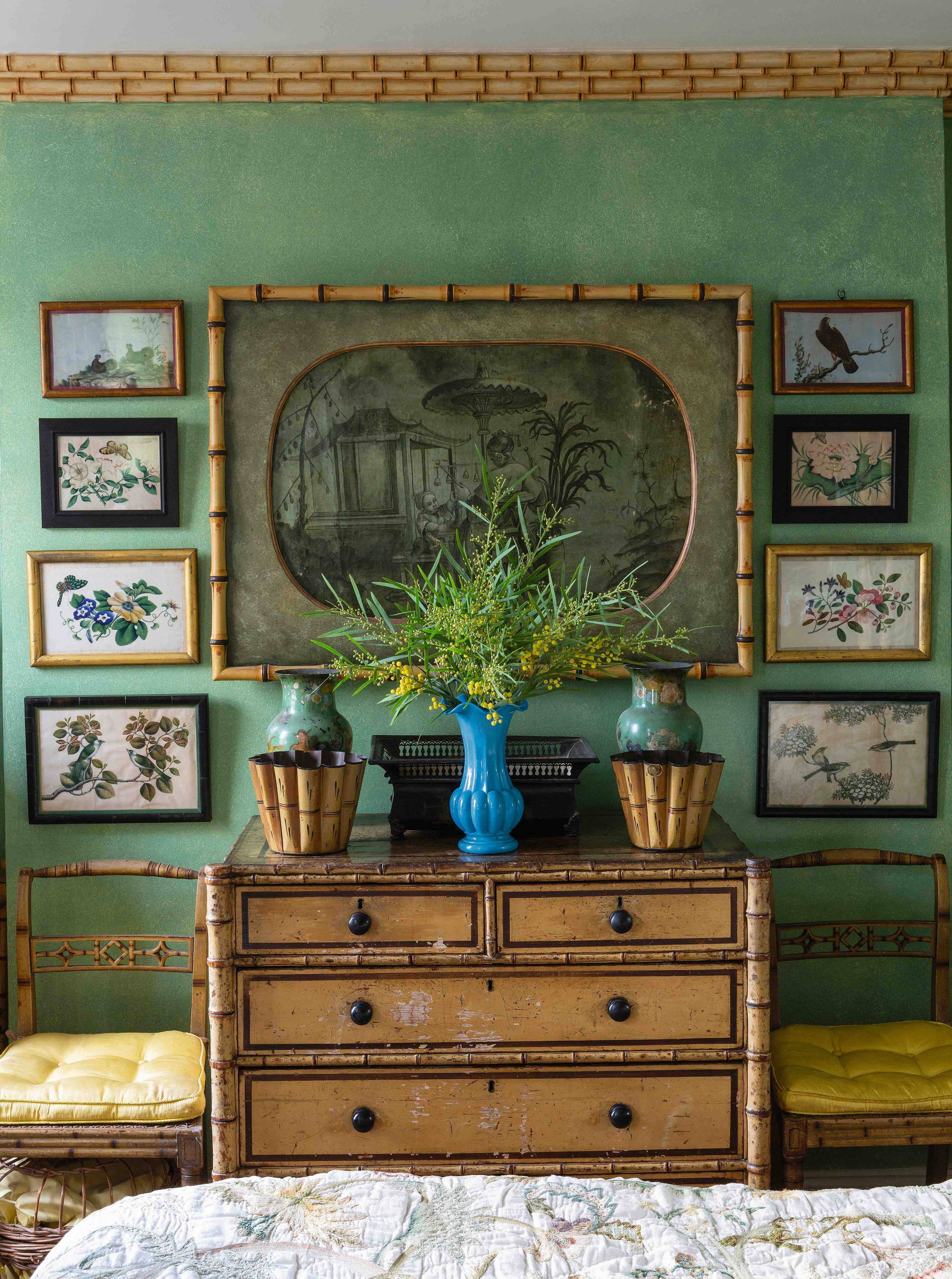 5. Green Bedroom, Ann Mollo's House, Holland Park
This charming vignette of Chinese pith style paintings of birds, botanicals and butterflies tells us something about the world of Ann Mollo. Once a fashion model, set decorator and now a garden designer, I recall how on this shoot for Cabana in Ann's house in London's Holland Park, nothing was insistent or needed 'styling'. Everything was naturally in place, including her vases of flowers. It was all art to the lens. This much loved bedroom detail encapsulates Ann's taste, showing her Chinoiserie bamboo cornice and faux bamboo detailed chest, chairs and planters, set off with some sprigs of Mimosa in an opaline vase.
Explore More
Discover striking photography and thoughtful prose from the world's most atmospheric interiors #worldofcabana