Words by Camilla Frances
Styling by Jessica Hayns
Images from
Kensington Leverne, Antony Crolla
and
The Liberty Archive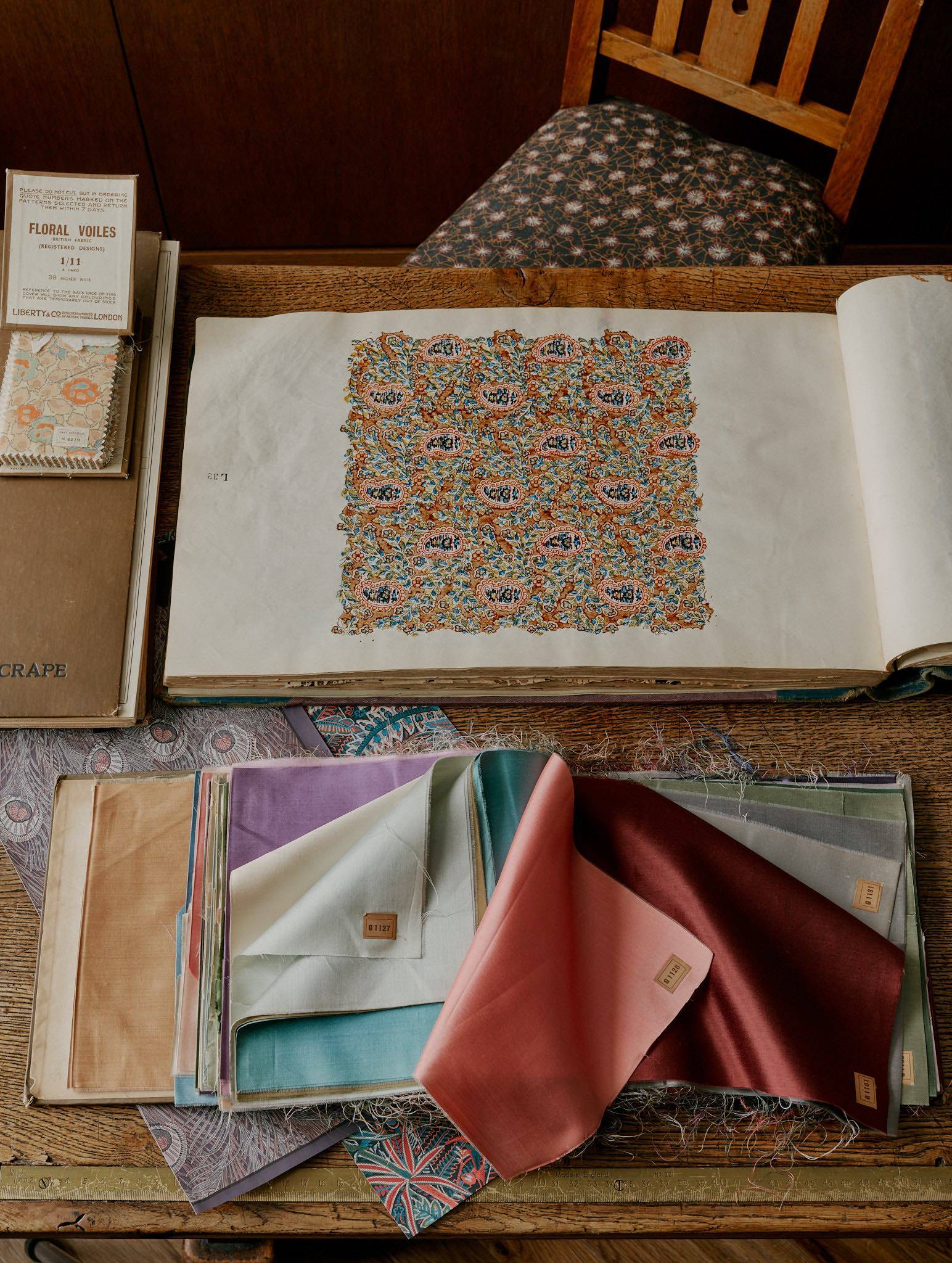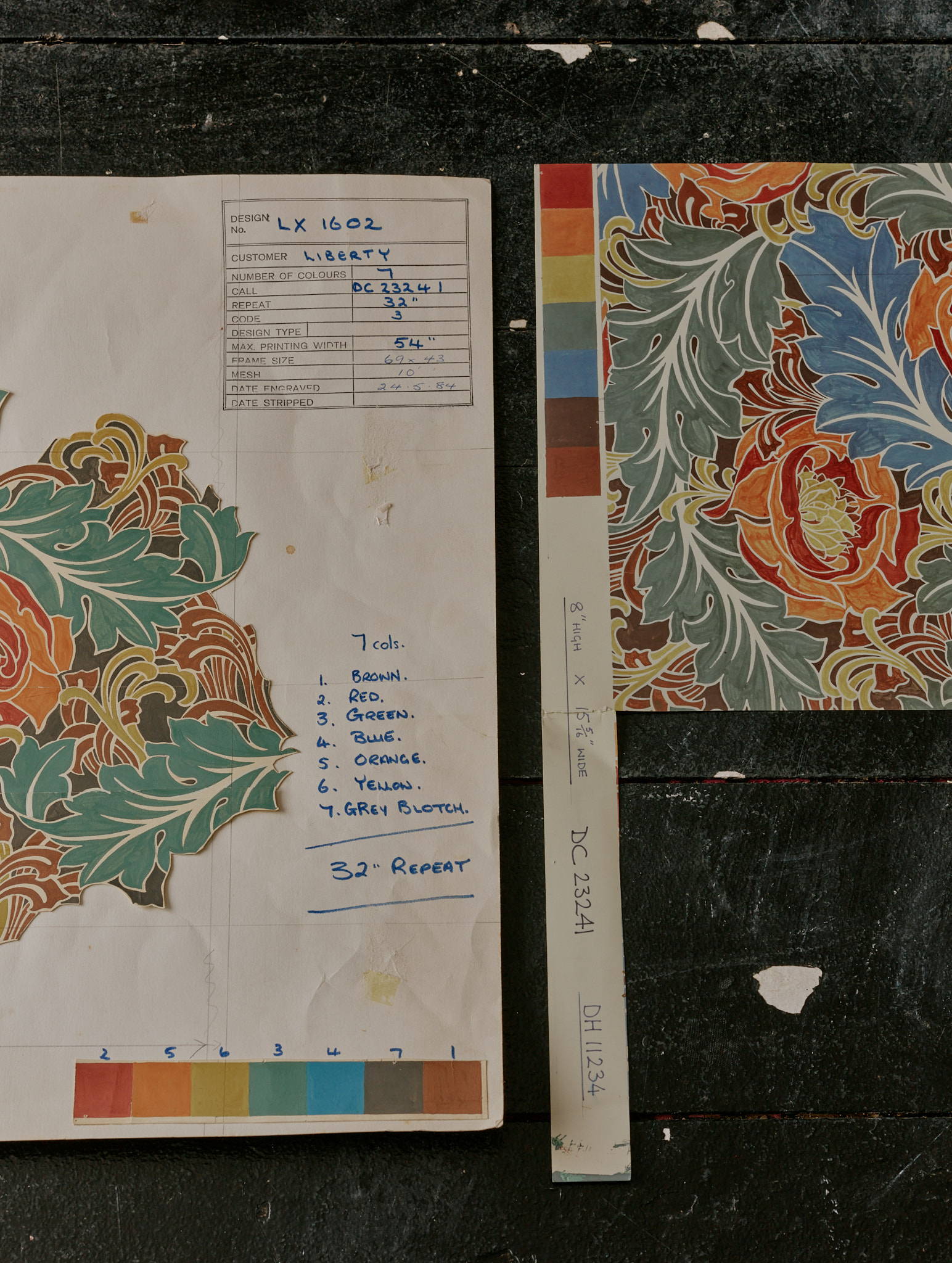 As Cabana and Liberty launch a new collection of heritage-inspired textiles, including Cabana's first ever bed linens, Camilla Frances takes a trip through Liberty's fabled archives, discovering some of the heritage brand's secrets and speaking to the custodians of more than 200 years of design and social history.
Somewhere just north of the historic city of Oxford, in a cavernous book-lined space, there lies an extraordinary repository of British design history that few know about, and fewer still will see. Liberty's archives - established, like the heritage department store, in 1875 - hold not only the secrets to the brand's 147-year success and enduring global appeal, but hundreds of years' worth of creative inspiration, production, storytelling and social history.
The museum-worthy archive, comparable to that of the V&A, contains every print Liberty has ever produced, along with the items that inspired them and records of the people who produced them. Add to this, sketches, paintings, photographs, pattern books, fabric fragments, all fastidiously collected and meticulously documented. Its high level of curation – spearheaded by founder, Arthur Lasenby Liberty – mean some items pre-date Liberty, having been gathered and acquired for their value during the early to mid-20th century. As many design companies went out of business due to changes in industrial processes, collectors like Liberty scooped up their archives at auction.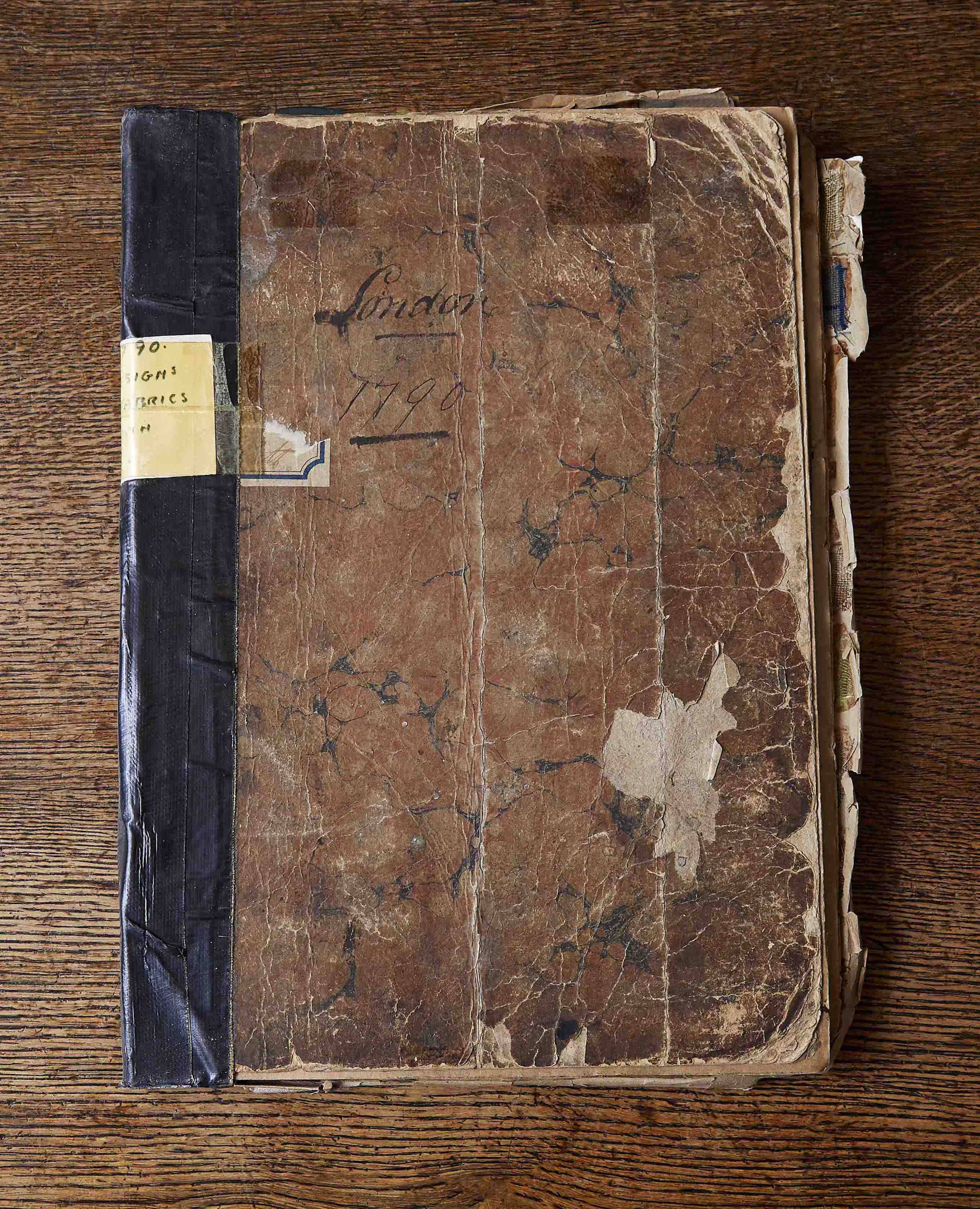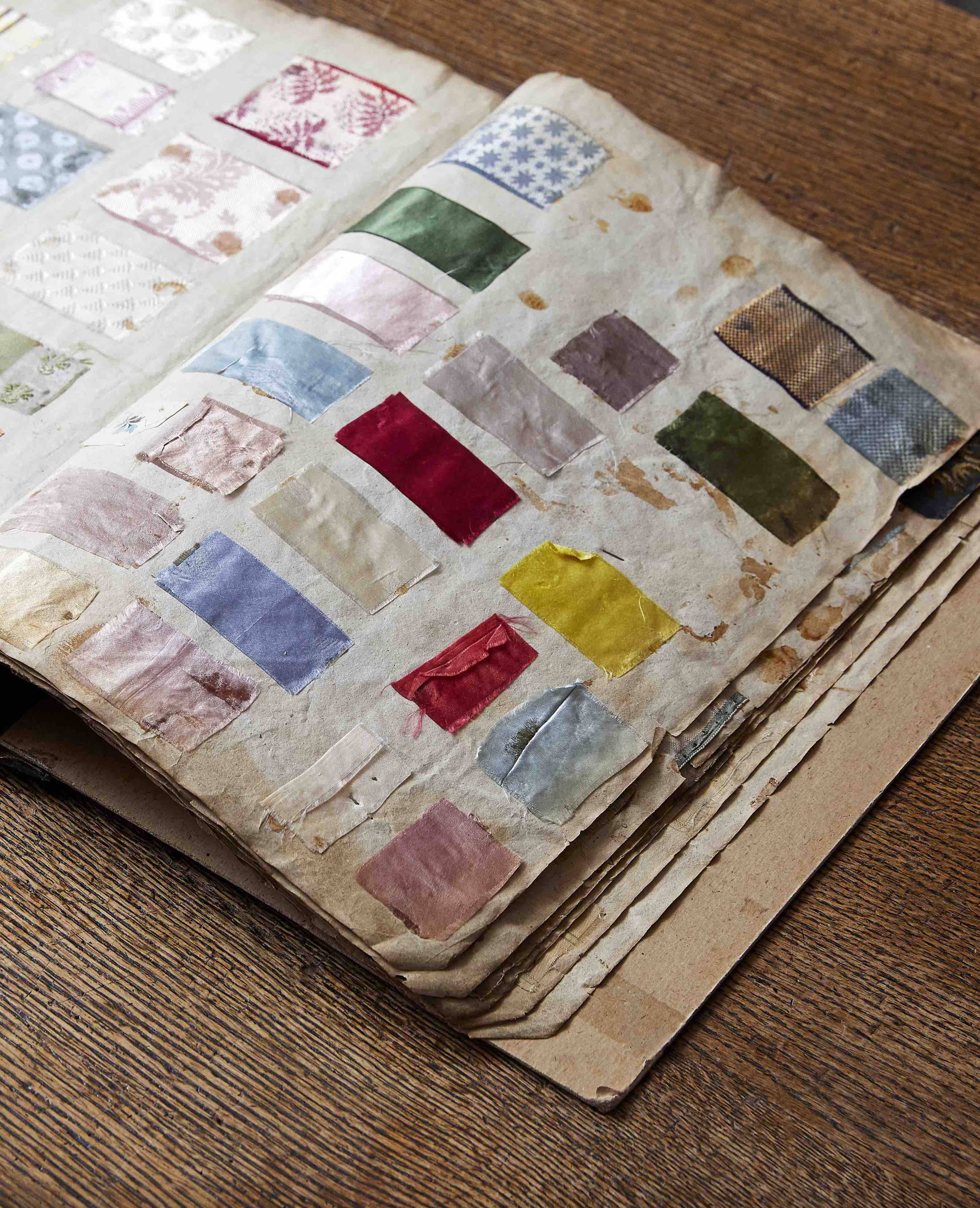 "Each [Cabana x Liberty print] will be added to the archive and will become part of the Liberty story, part of our history."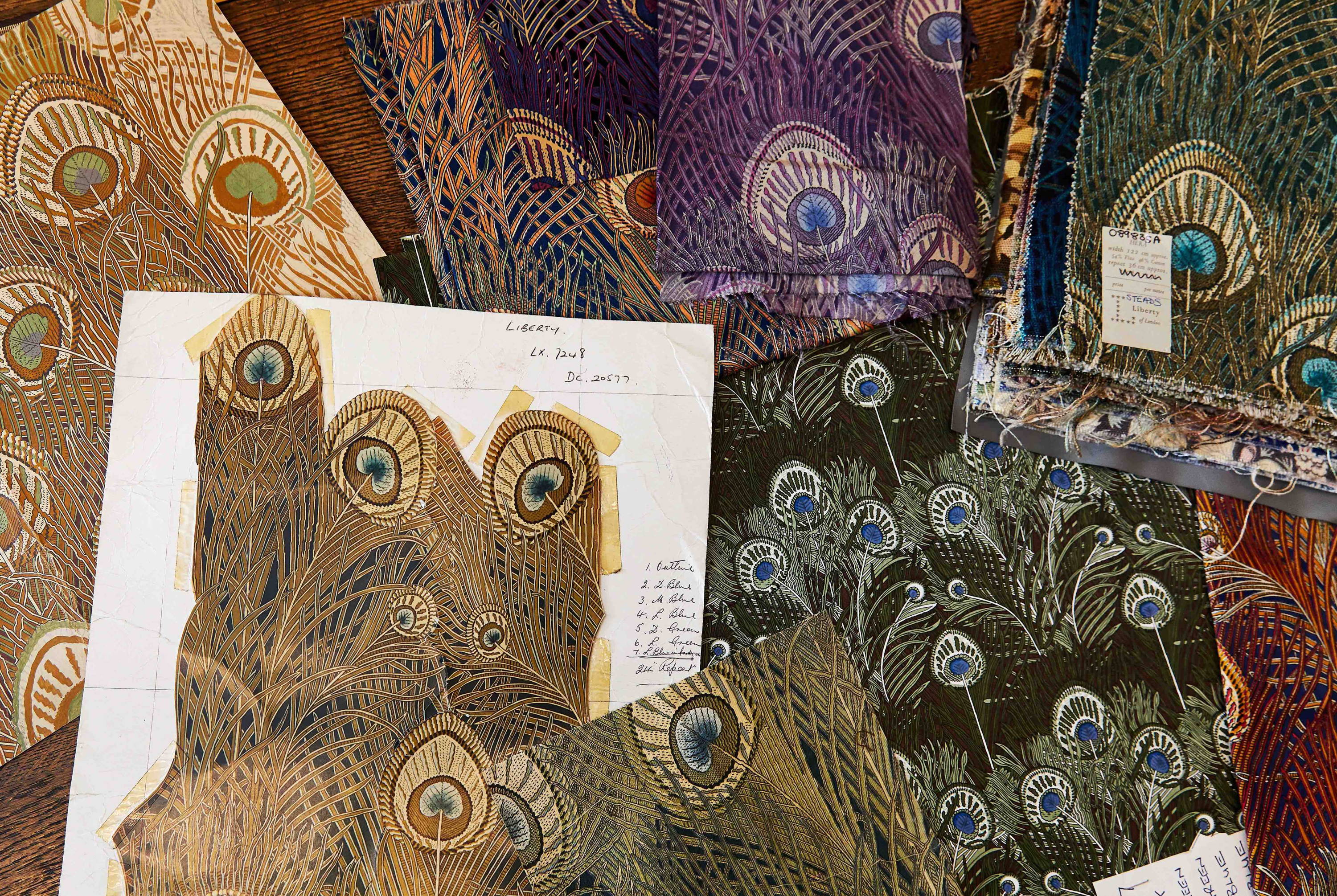 "We have privileged access to things that are remarkable survivors," says Keren Protheroe, one of Liberty's three archivists. These survivors include early silks colored with natural vegetable dyes, as favored by William Morris, and numerous artefacts that capture the innovation in English design, influenced by travel. The well-guarded collection, accessible to Liberty employees and others only by special permission, is in constant use. "The archives work really hard," Keren says. "They continue to be such a source of joy and inspiration."
Indeed, it was artefacts like these that inspired the Cabana x Liberty collection, an elegant capsule of textiles featuring heritage Liberty prints, curated and reimagined by Cabana. Although strongly associated with its signature miniature florals, it was the archive's never-before-seen prints (below, right), many in deep, rich shades, that inspired Cabana and now grace the collection's tablecloth, napkins and bedding (a Cabana first).
As the pieces go on sale, these new iterations of Liberty's archival prints will be collected, stored and digitised, then added to the ever-growing archive. "We record and catalogue every new item as it comes in," Keren says, "such as the prints produced for the Cabana x Liberty collection. Each one will be added to the archive and will become part of the Liberty story, recorded for future generations of designers and historians."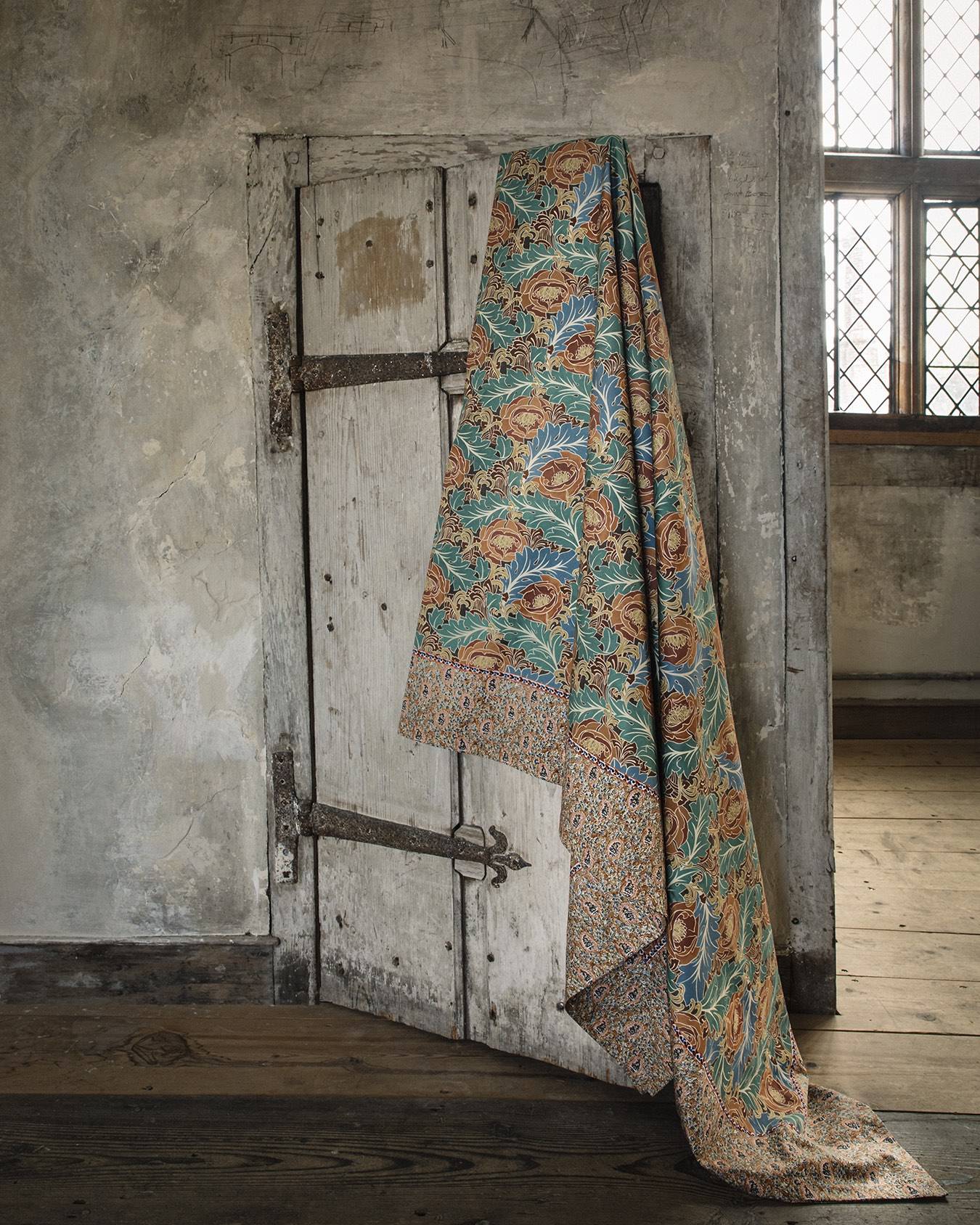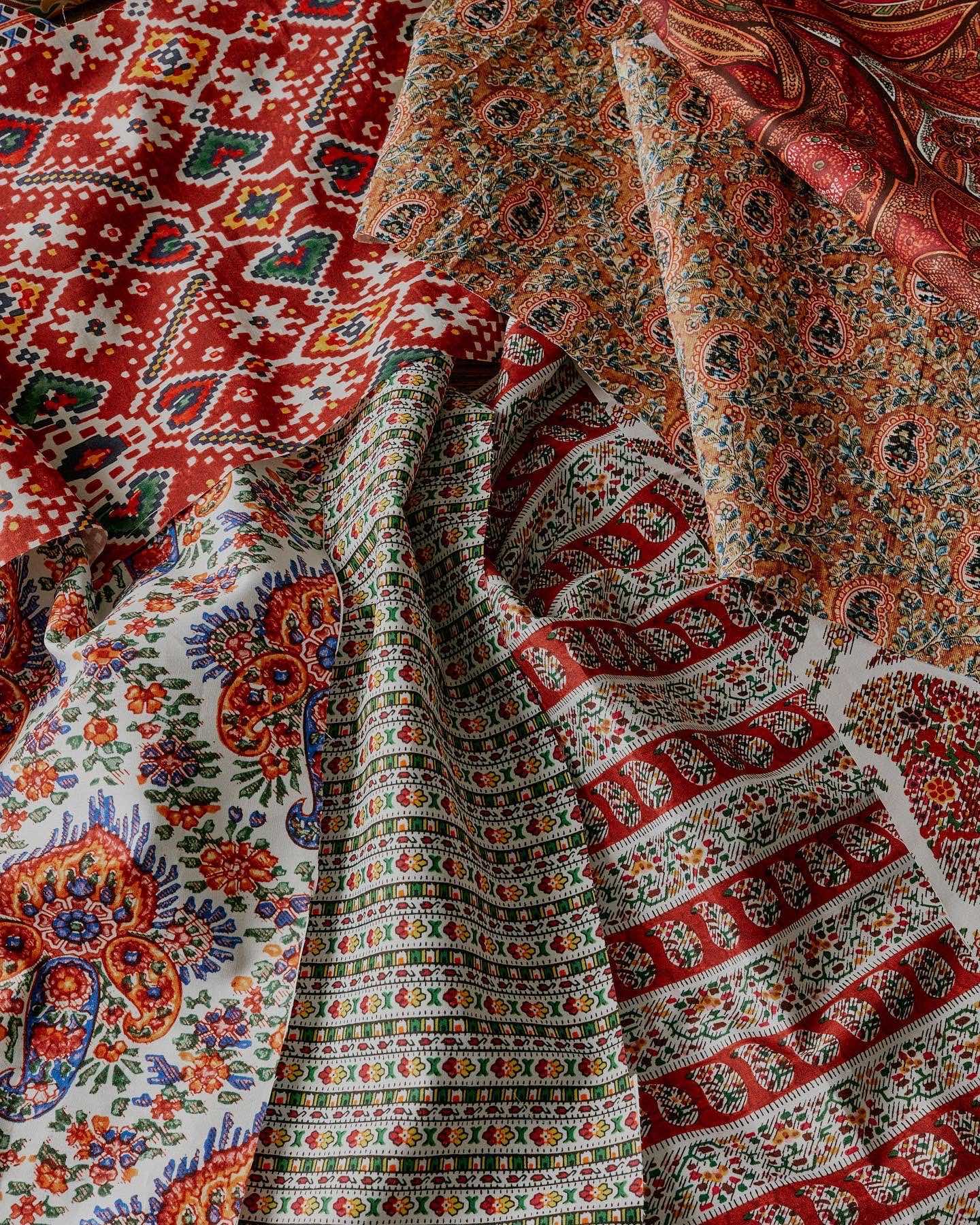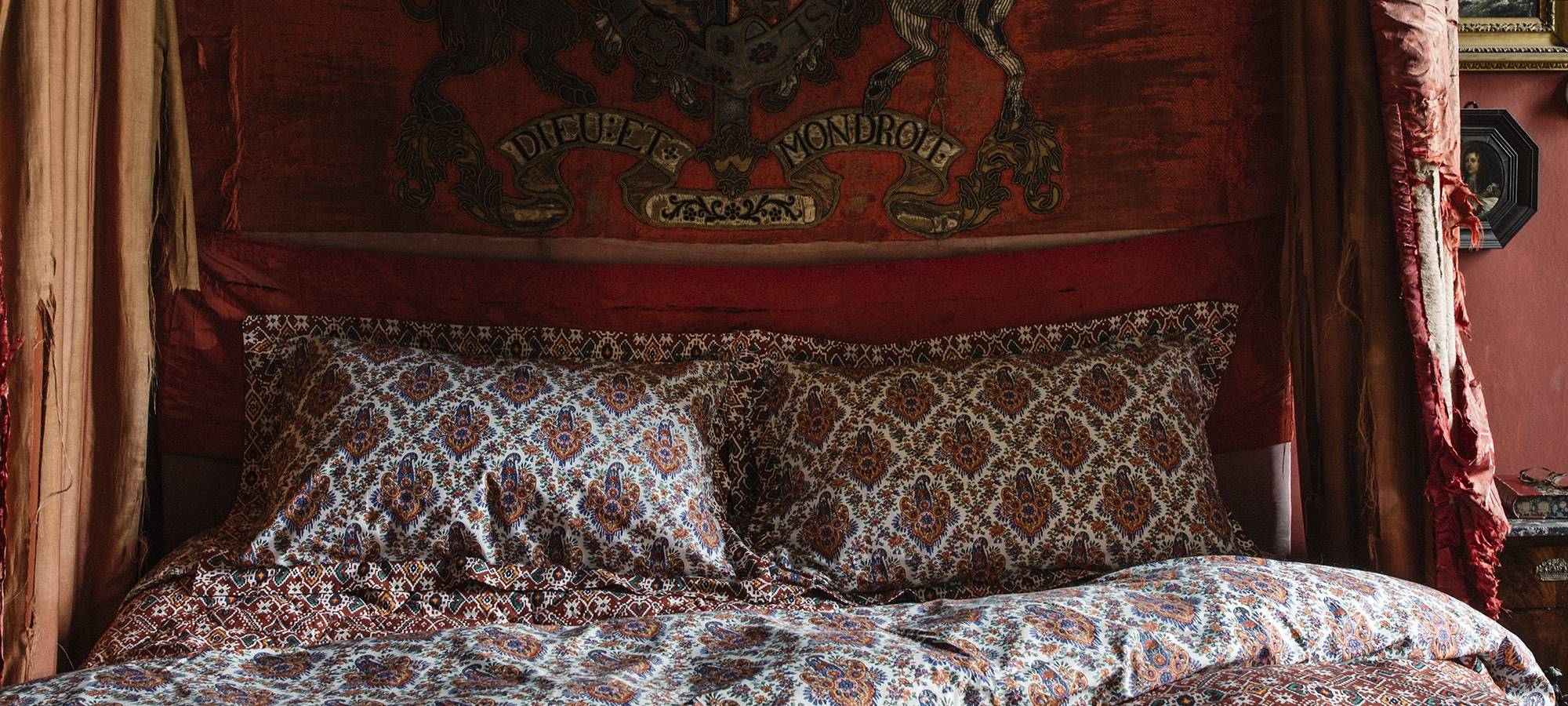 Inside the Liberty Archives 
Keren Protheroe shares stories and insights from the Liberty archives
The oldest item in the archives?
"There's a little book of woven silks (pictured above) that dates from around 1790. Arthur Liberty championed the survival of silk weaving in Britain...so we think the book came to us through his interest. They're all figured silks, some colored with patterns woven into them, some ribbons, some subtle, understated stripes... It's a bound book, quite raggedy around the edges, it's obviously had an interesting life. Considering its age, it's wonderful to be able to step back in time."
The oldest Liberty print?
"This is probably Hera, Liberty's beautiful iconic peacock feather design, which has become something of a trademark. It's certainly one of the very earliest to be stocked by Liberty."
Your favorite item?
"I'm not sure I have a favorite, but I love the records of people who were important to the Liberty story, people like Christopher Dresser. He was a designer and influencer, for want of a better word, in the 19th century because he travelled to Japan at a time when its artisans were keen to expand their exports to the Europe. He travelled as an envoy for the British government, they sent him to Japan to explore decorative arts, and he brought that aesthetic back to Britain. We have a few textile designs we believe to be by Dresser, he was one of an influential group that included Charles Holme and E.W. Godwin. They were powerful; these were people working for Liberty who were also designing houses in Bedford Park. It was the age of the architect designer, and they were all friends of Arthur Liberty."
Can you tell us one of the archive's stories?
"There is a contested story around who designed Hera. It is thought to have been designed by Arthur Silver, but we now think it's more likely to have been designed by Christopher Dresser. At the end of the 19th century designs were registered with the board of trade; you had to take a drawing or a snippet of the produced sample and it would be registered on a date to show who had designed it, which gave a certain amount of copyright protection. In 1876, a design was registered in Ireland, which is when the Hera design first appears in the public record. Arthur Silver was working in London at that time; Christopher Dresser was working in Ireland. However, there are also many early photographs of Hera taken by Arthur Silver. This is typical of what we do - it's often very difficult to discover the back story of these items. These designers were all influencing each other and the main thing is this beautiful aesthetic style, the lineal work of Japanese art, that translated into Art Nouveau."
Explore More
Discover striking photography and thoughtful prose from the world's most atmospheric interiors #worldofcabana