Words by Benjamin Weaver
Image from Tinko Czetwertynski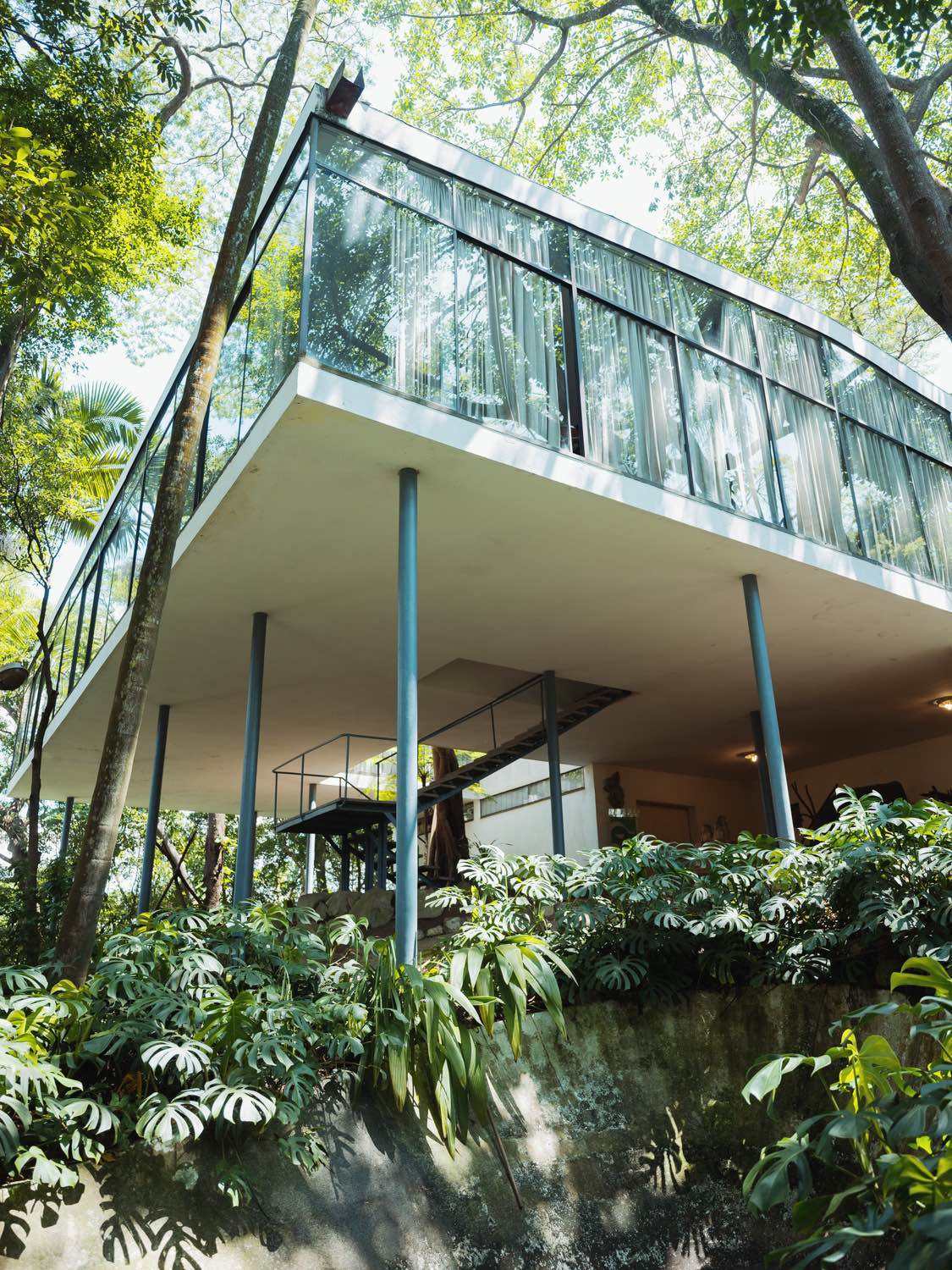 Benjamin Weaver explores the life, style and considerable legacy of Italian-born Lina Bo Bardi, the architect behind Sao Paulo's extraordinary 'Glass House' and the pioneer of a new Brazilian Modernism.
Italian-born Brazilian modernist, Lina Bo Bardi, was a prolific architect, designer, curator and activist who devoted her life's work to promoting the social and cultural potential of architecture and design. While studying under radical Italian architects, Marcello Piacentini and Gustavo Giovannoni, at the College of Architecture in Rome, she quickly became intrigued by Brazilian vernacular design and how it could influence a new Modernist architecture.
Through their involvement with the resistance movement, Bo Bardi and her husband, the art gallery director, dealer and critic, Pietro Maria Bardi, had close ties to the earlier phases of the Mussolini regime and found life in post-war Italy difficult. In 1946, they travelled to South America, where they co-founded the influential art magazine Habitat, whose title referenced Bo Bardi's conceptualisation of the ideal of interiors as "habitats" that maximise human potential. At the same time, Bo Bardi was able to quickly re-establish her architectural practice in Brazil, a country that had a profound and fertile effect on her creative thinking and design sensibilities.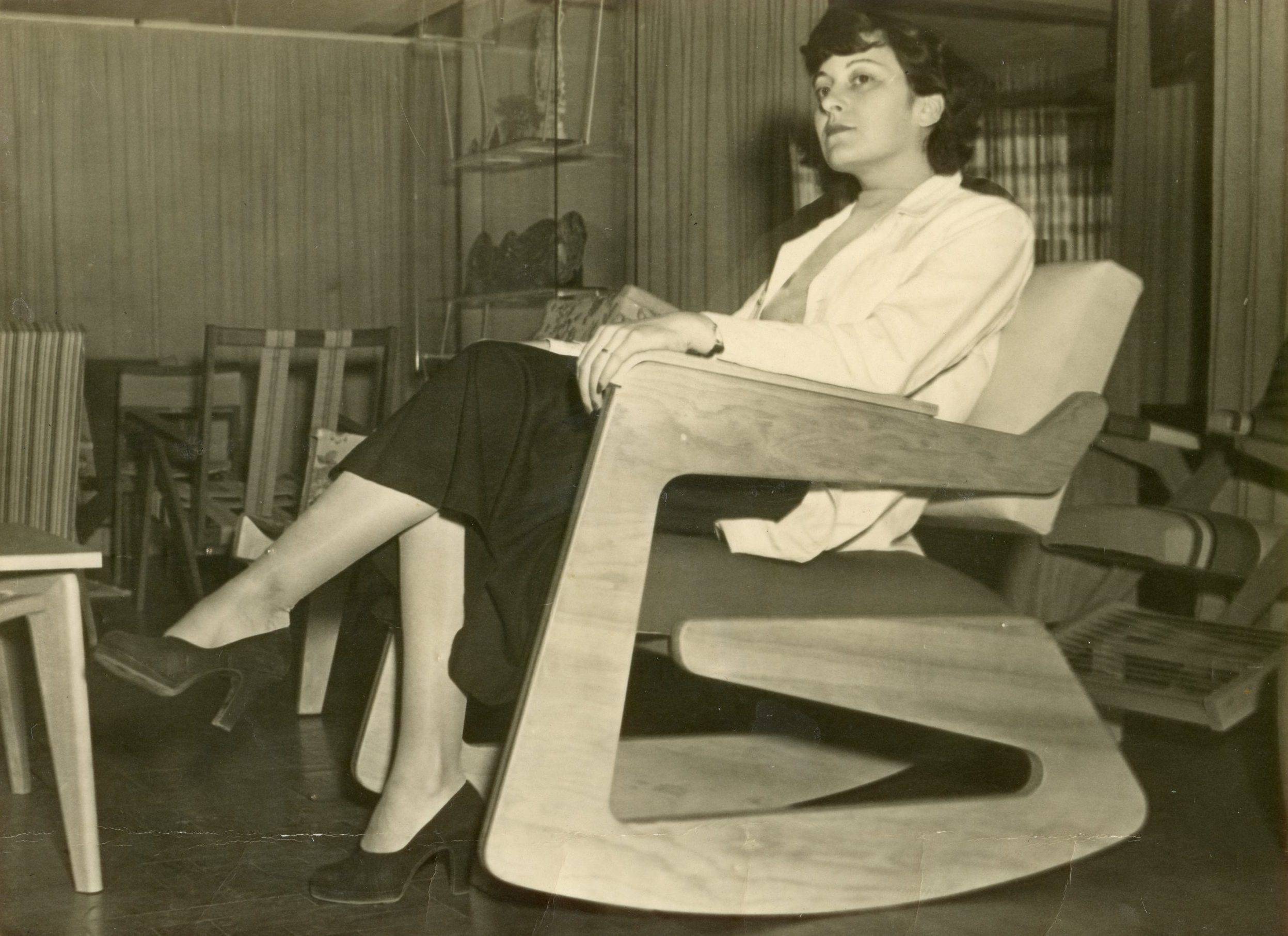 Like many of her female contemporaries, such as Irish architect Eileen Gray and French architect Charlotte Perriand, Bo Bardi found it hard to find acceptance in a traditionally male-dominated industry, being both a "foreigner" and a woman, where, as Zeuler Lima wrote in his biography of Bo Bardi, she was, "both part of the establishment and an outsider: an insurgent in noble garb".
Nevertheless, over the course of five decades, Bo Bardi directed museums and designed sought-after furniture (which, like Perriand and Gray, has resulted in a florid market of fakes), assimilating modernism with local influences, and in turn, promoting the Brazilian folk culture for which she had a deep-seated passion and affinity.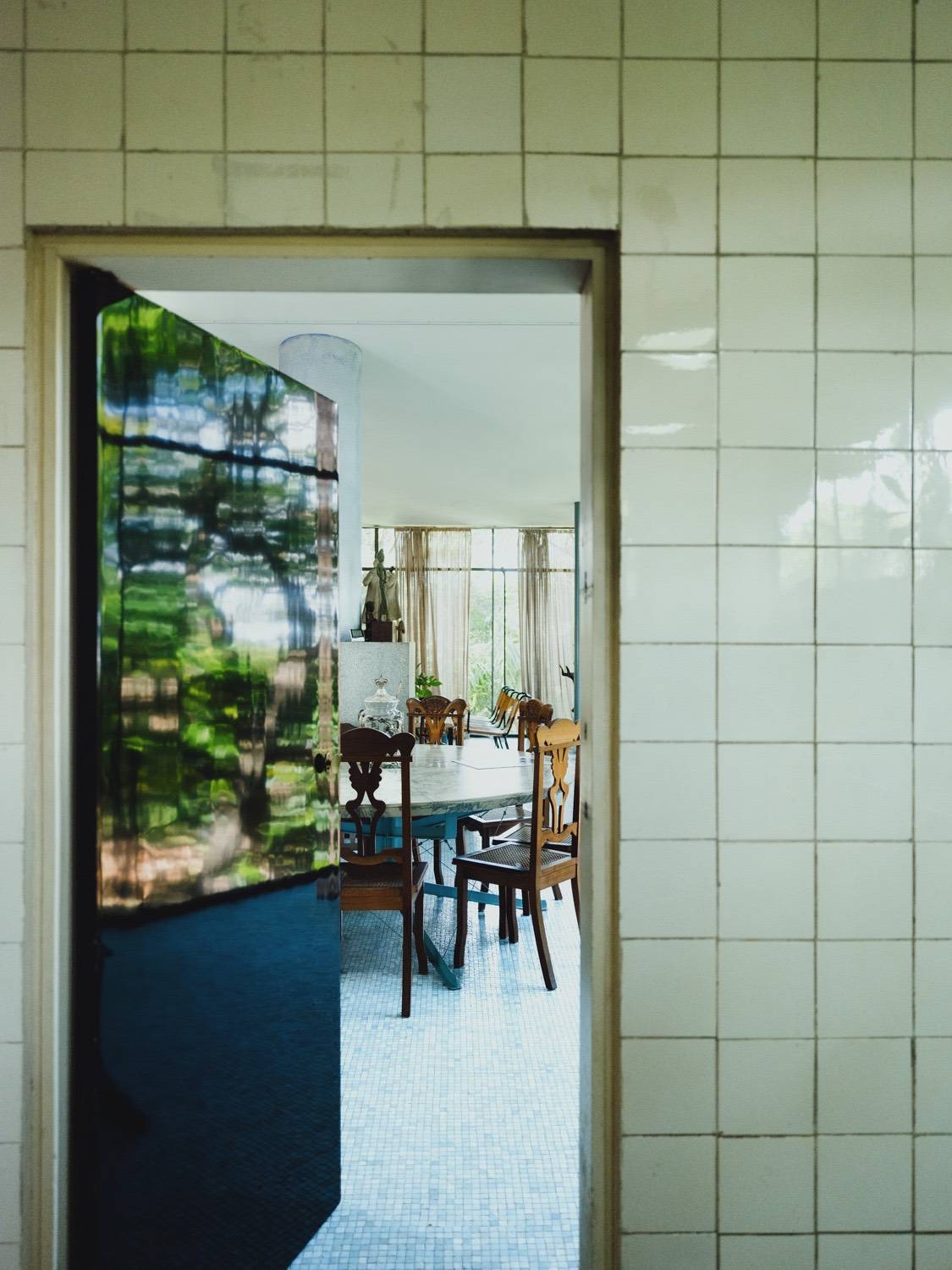 While Bo Bardi had no desire to shrug off her European heritage, she famously explained: "Brazil is the country I chose, and it is therefore twice my country. I was not born here, I looked for this place and decided to live here. I chose my country." Indeed, what makes her a pioneer within architecture and design is the particular care and attention she paid to the nuances of life and its relationship to architecture, its environment and its people.
This was entrenched within the theory of the time: the very nexus of art and architecture around the Second World War, and into the post-war decades, concerned thinking about how to develop a more egalitarian world, something particularly relevant to Bo Bardi who envisaged the architect as, "an enabler of society".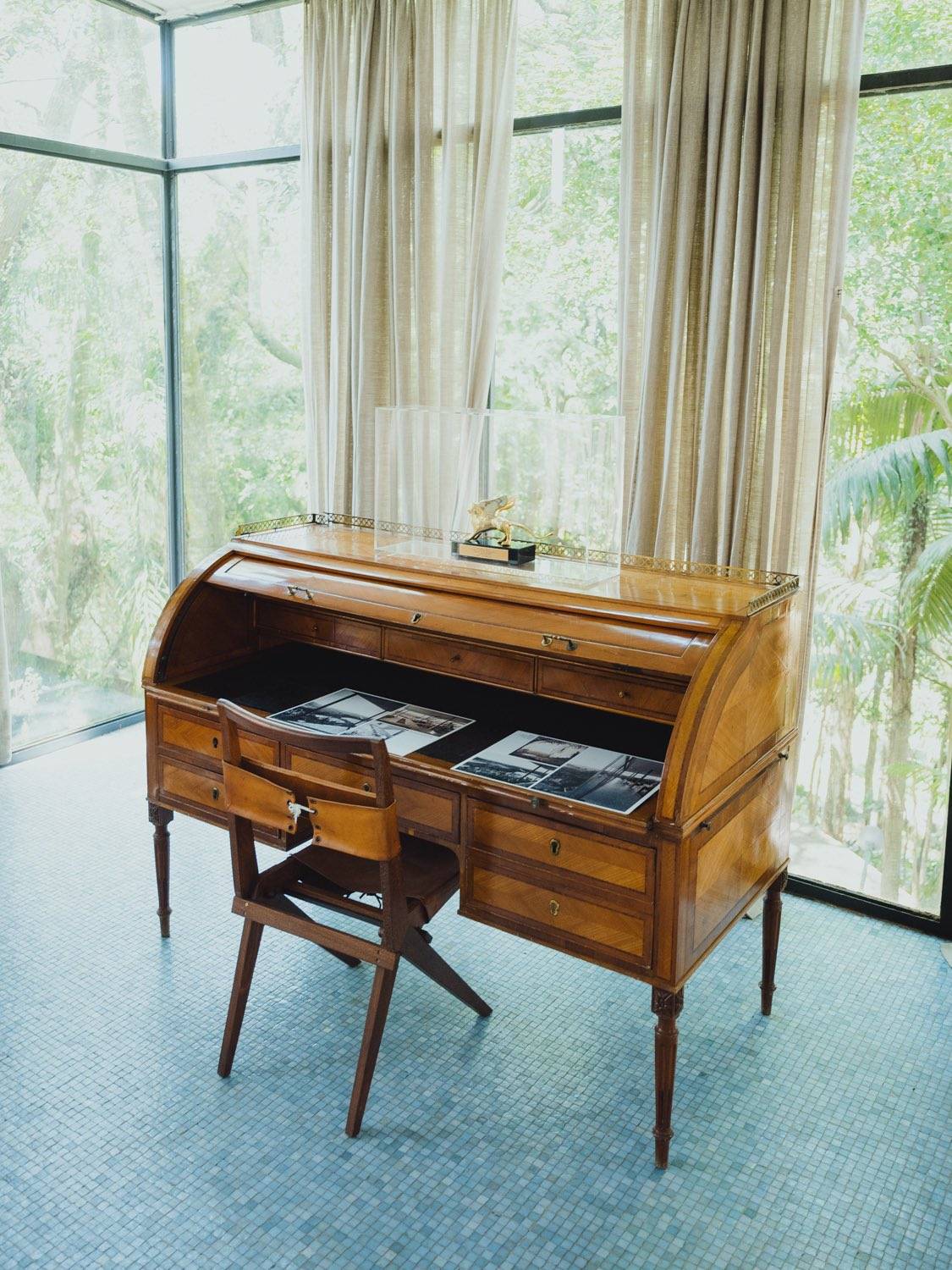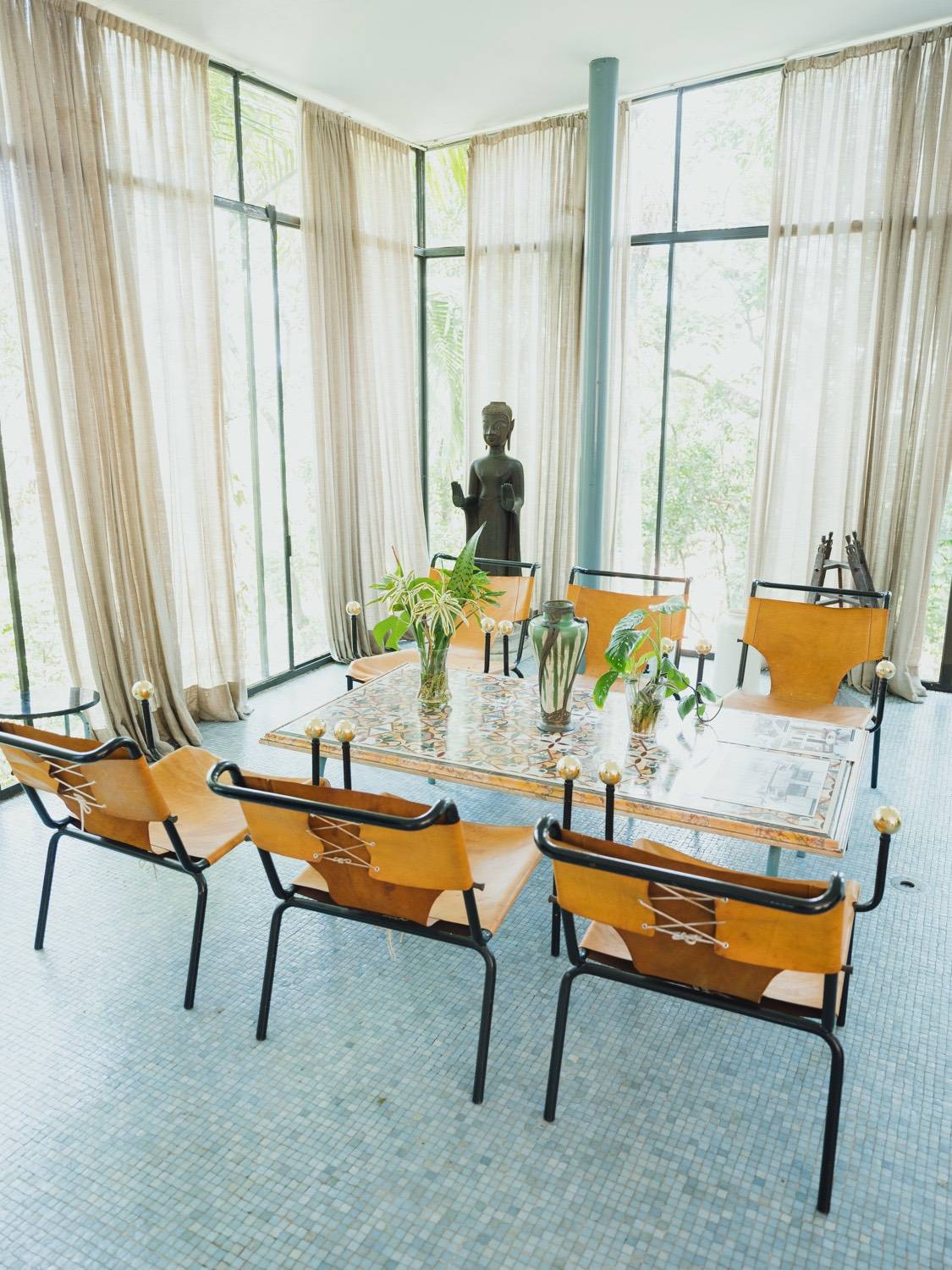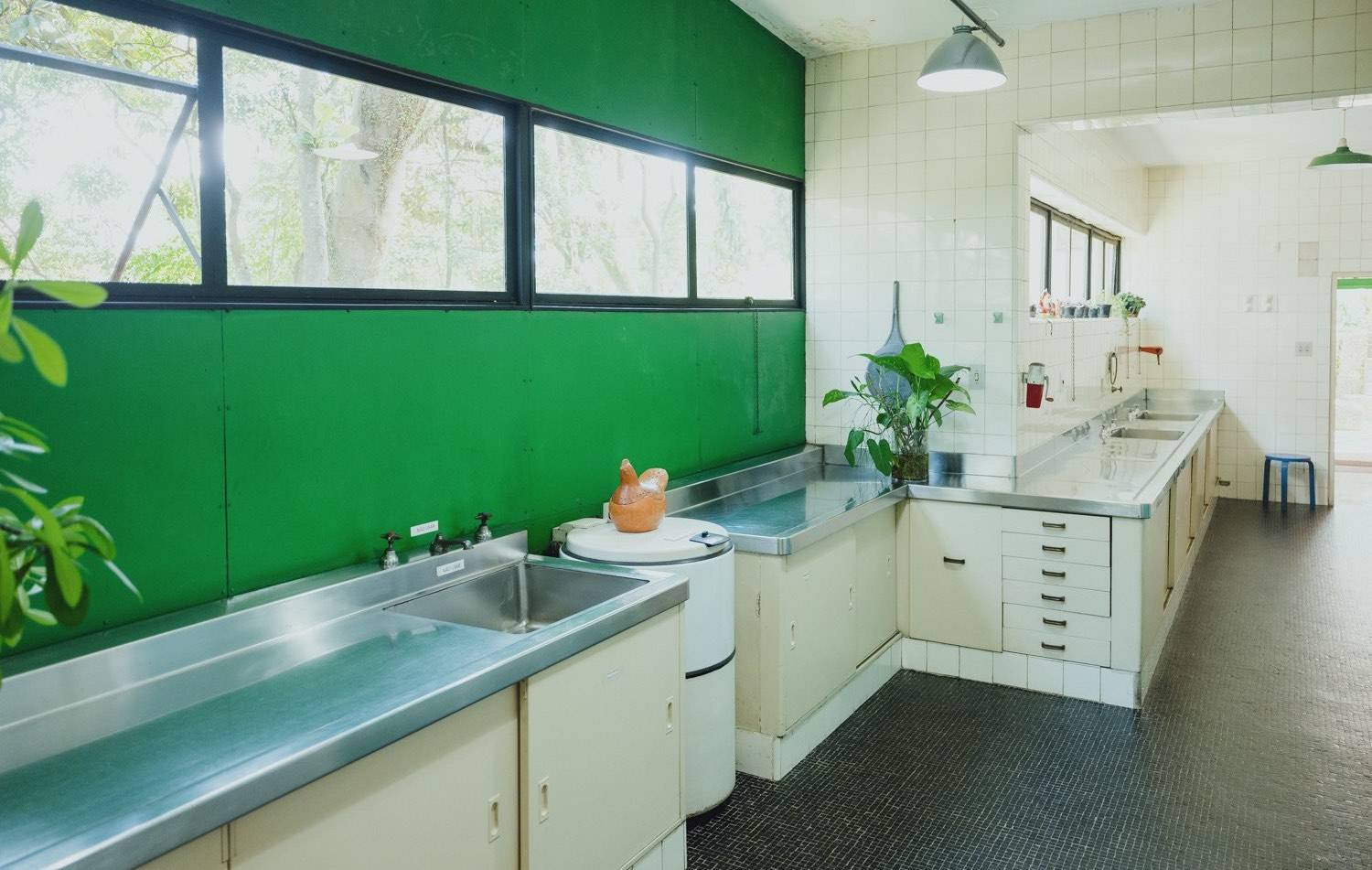 In 1951, Bo Bardi became a Brazilian citizen, and designed and built her first project, the extraordinary Casa de Vidro ("Glass House") in what was then the remnants of the Mata Atlantica, the original rainforest surrounding São Paulo. An early example of reinforced concrete in domestic architecture, it was a home for the couple and Bo Bardi's first attempt at finding a Brazilian language for the Italian modernism in which she had been trained.
Contemporary to the glass houses of Mies van der Rohe and Philip Johnson (the latter of which, essentially, plagiarised the former), the main structure is horizontal, consisting of two slender reinforced concrete slabs, supported by pilotis, allowing for the rugged, vegetal landscape to flow under and envelop the building, giving the impression of its being embedded within the surrounding jungle.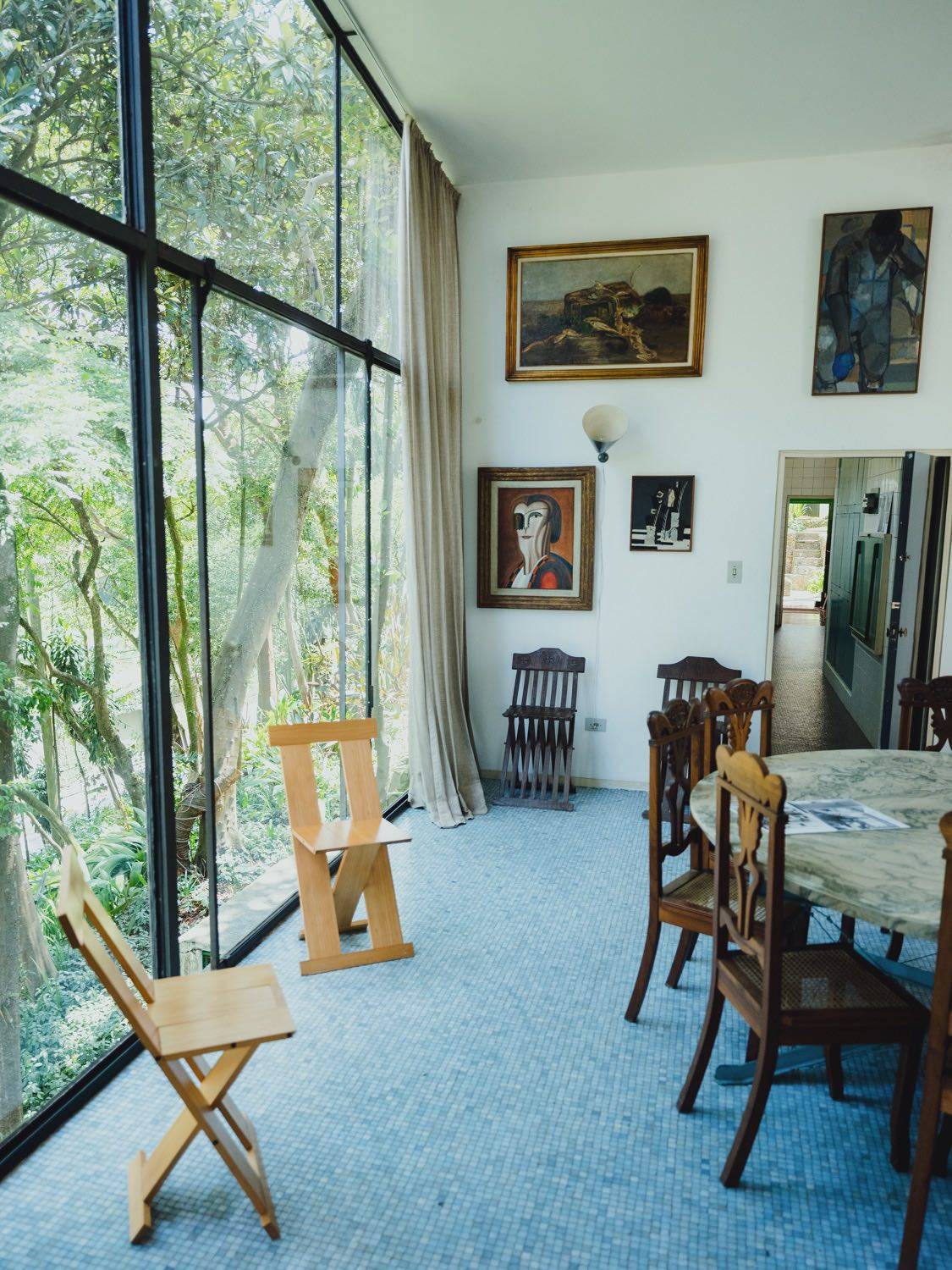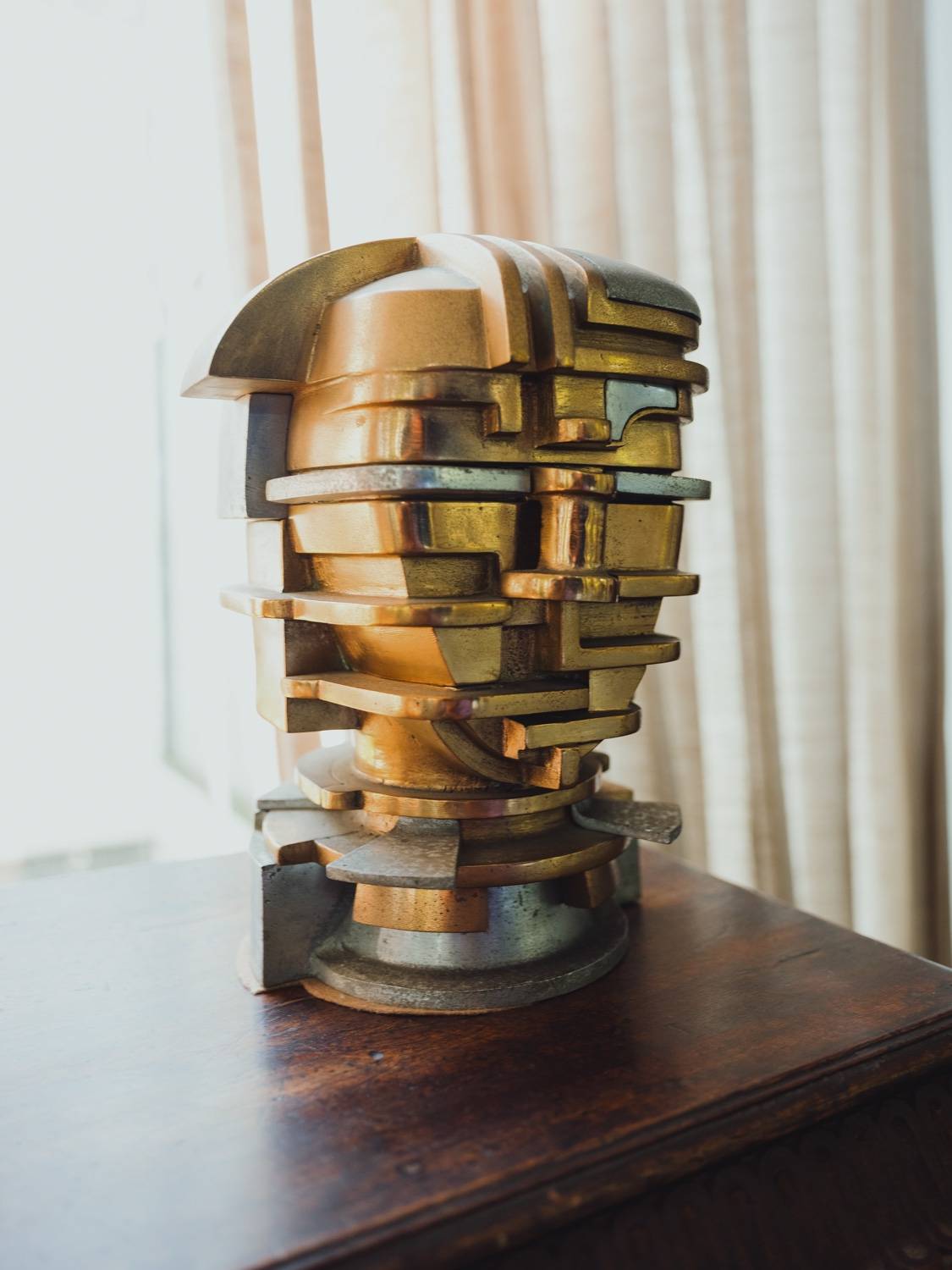 An iconic work of rationalist art, it was radical, not only for its architecture but the way in which it was decorated. An avid collector, Bo Bardi combined antiques and pieces of her own design — thus creating an eclectic, art-filled interior, which is instantly relatable to the way in which we live today. Her style has, undoubtedly, influenced myriad designers since; its airy, curated aesthetic, instantly recognisable in the work of such contemporary tastemakers as Clements Design and Studio Mellone.
While Bo Bardi was undeniably influenced by the European modernism of Corbusier and Walter Gropius, her architecture feels less austere than that of her male counterparts. She was able to absorb and assimilate the avant-garde sensibilities of her time without ever forgetting the past, in terms of local vernacular, which in turn, speaks of our shared history, ergo familiarity and belonging, or the basic human need for comfort.
Arguably, Bo Bardi's buildings seem so timeless because they are not about the container, but the content; it was the programme that mattered, and her architecture is, in essence, complete when it's inhabited, bringing life and laughter into otherwise inanimate spaces.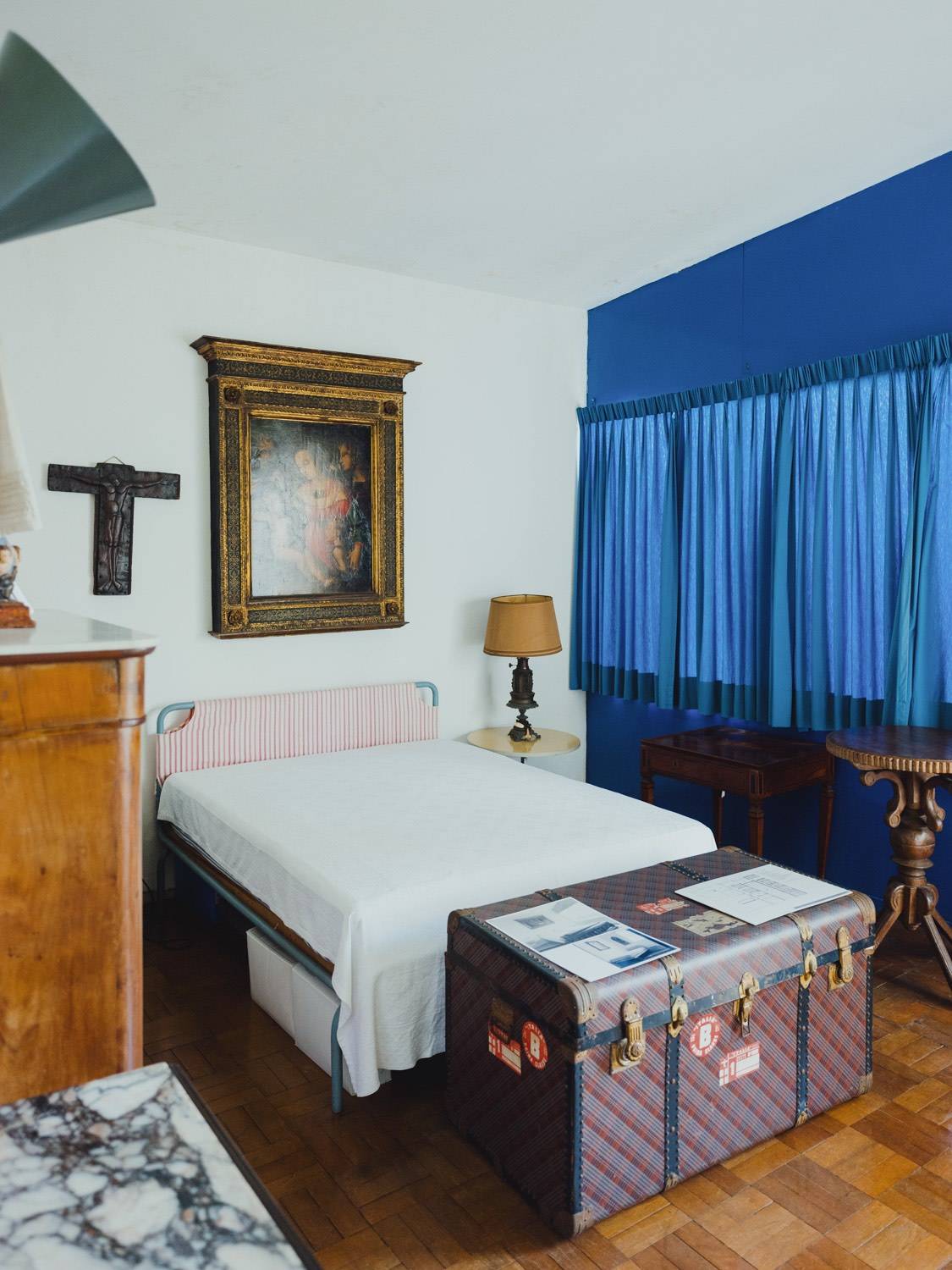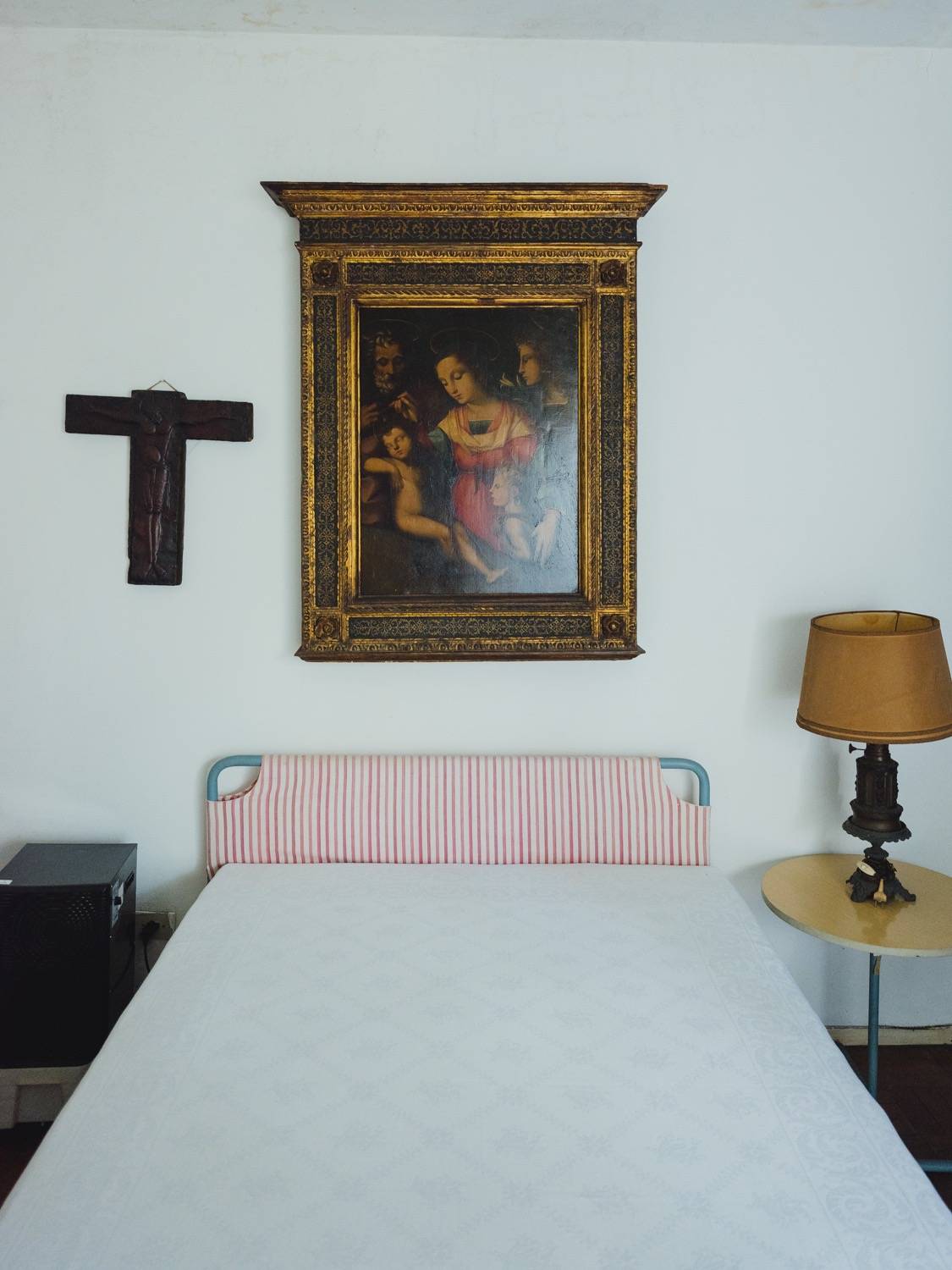 Explore More
Discover striking photography and thoughtful prose from the world's most atmospheric interiors #worldofcabana