Words and images from
Cabana Magazine
and
World of Cabana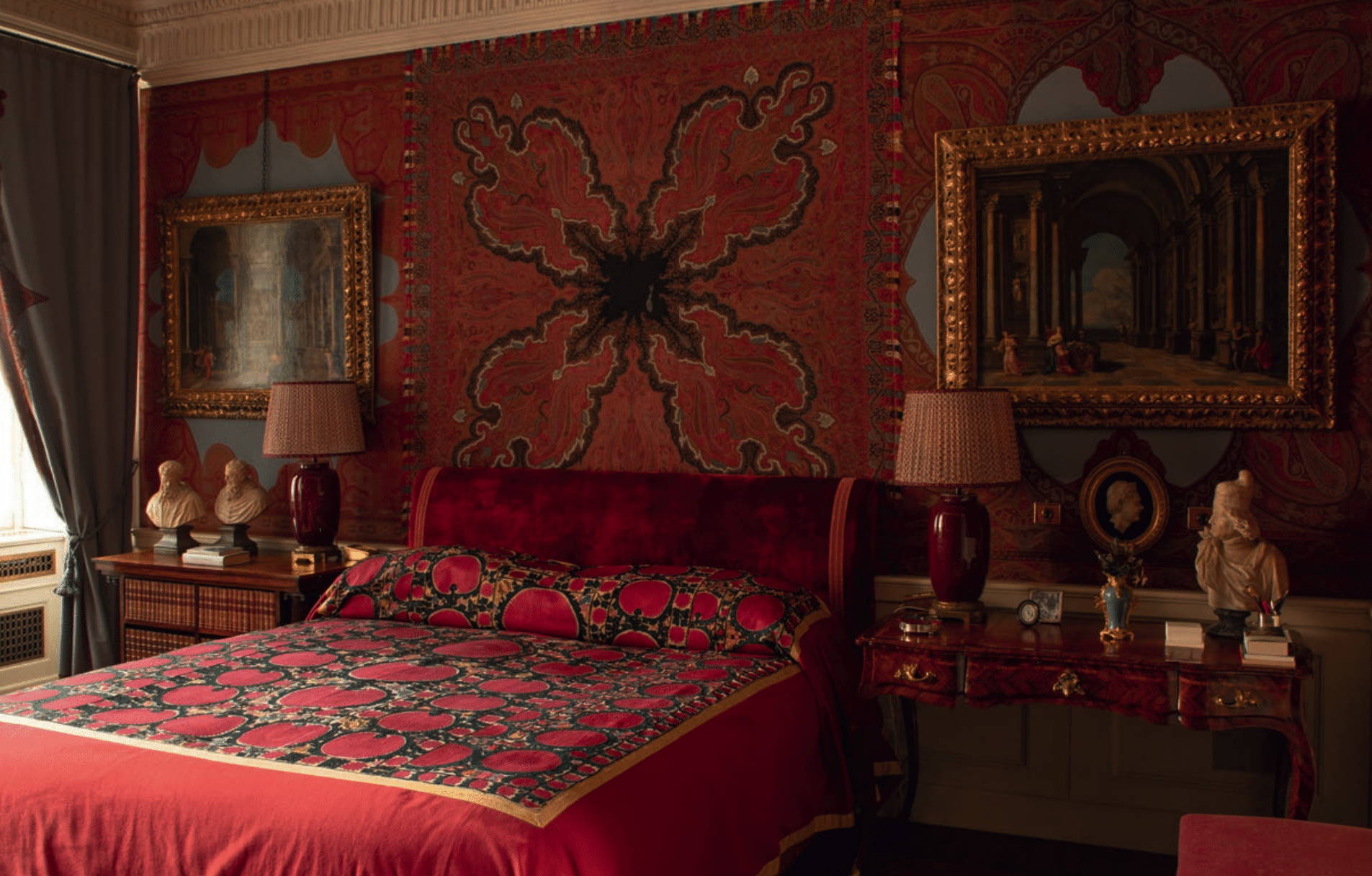 Inspired by David Hicks' masterful use of pattern, we're revisiting some of the most extraordinary patterned interiors from the World of Cabana and Cabana Magazine. From grand palazzos with silk-adorned walls to artist's cottages draped with fabric and Mexican haciendas with kaleidoscopic floors, it's time to get inspired.
Above, a rich, sumptuously detailed bedroom in Italy. Below, elegant guest bedrooms in a 15th century Normandy Manoir, the home of legendary British fashion designer and antique textile collector, Peter Copping.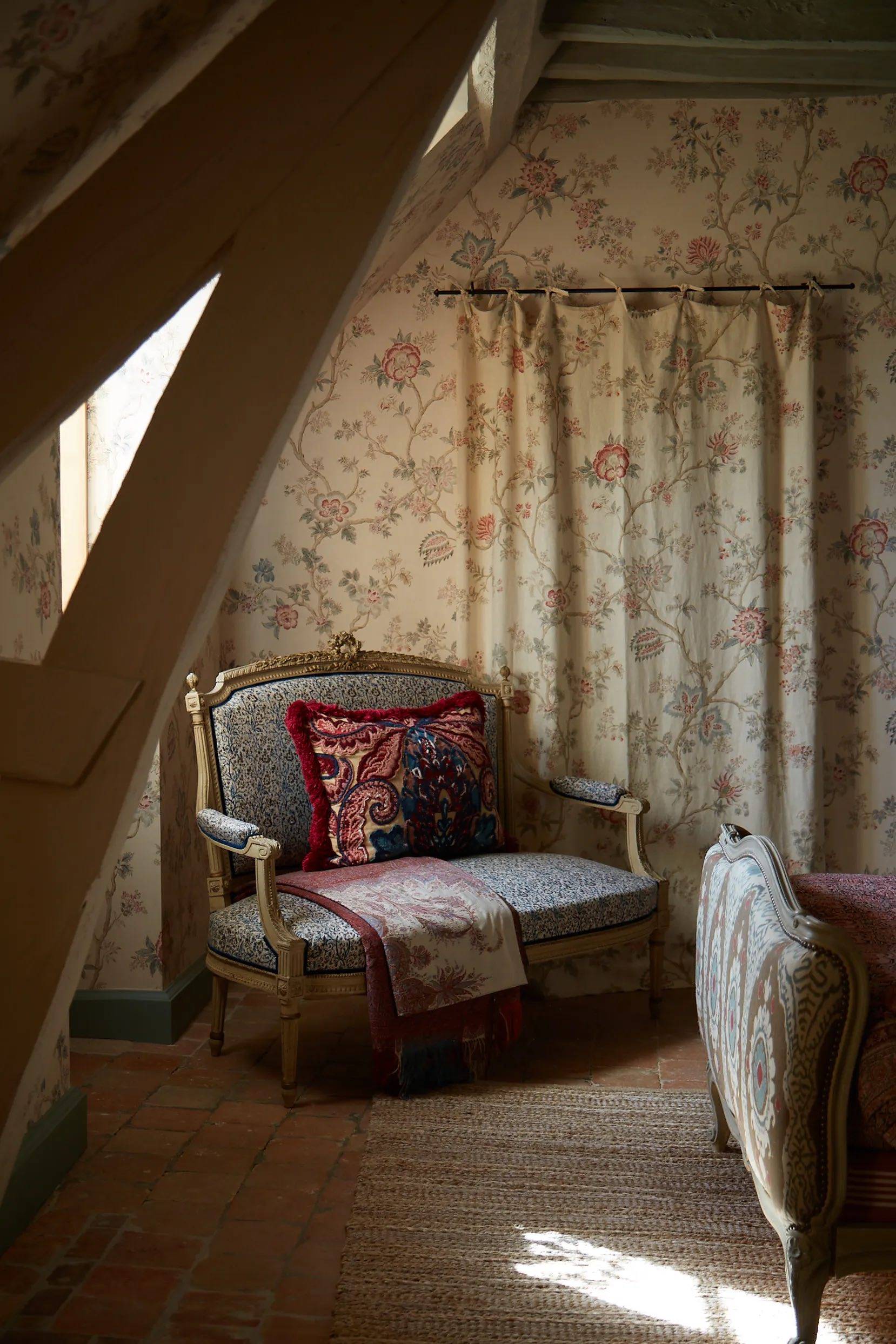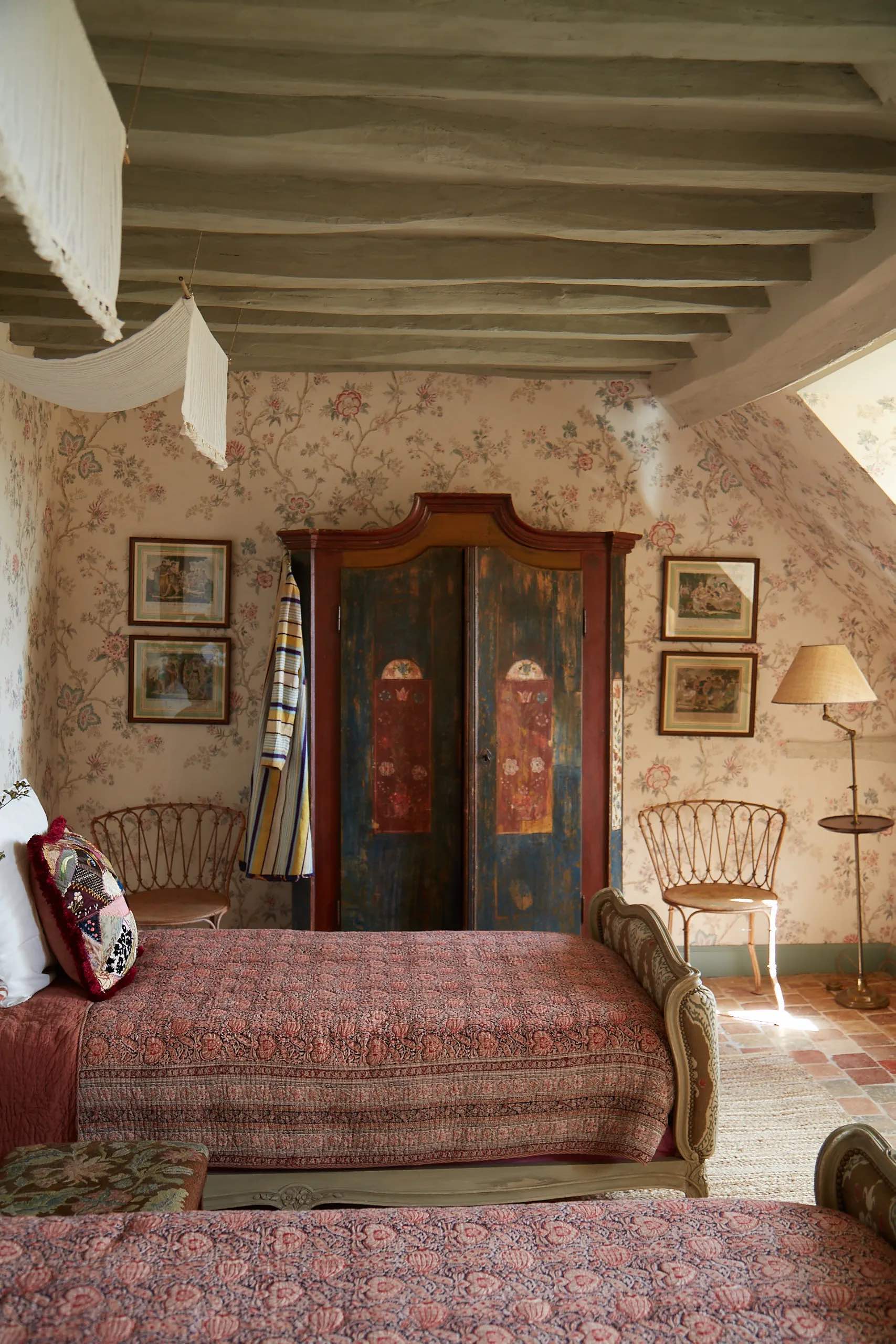 Below, 360 degree pattern in the luscious floral-filled bedroom of Carlos Mota, published in Cabana N11. "Carlos' bedroom is a grand tour in one room, filled with objects and paraphernalia collected and amassed on his many journeys to Egypt, Spain, Morocco, India—his favorite places," writes good friend, Giambatista Valli. "His bedroom is a whirlwind of emotions and moods that are the essence of who Carlos is and what he stands for."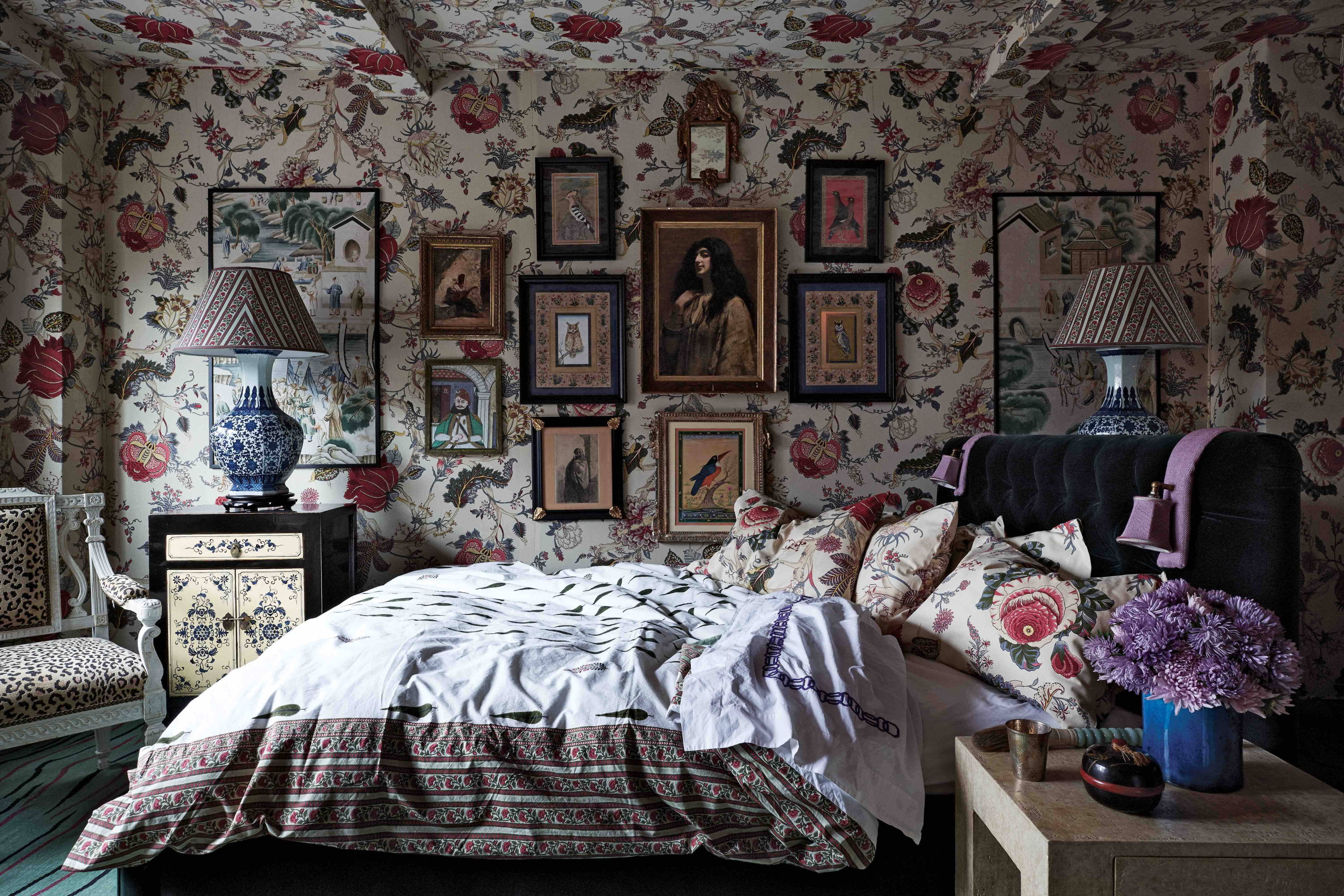 Bright yolk-yellow walls, smooth earthy concrete worktops, monochrome, hand-crafted tiles and
exuberantly patterned floors
in this impactful kitchen in Merida, Mexico, photographed by Matthieu Salvaing, for Cabana N10.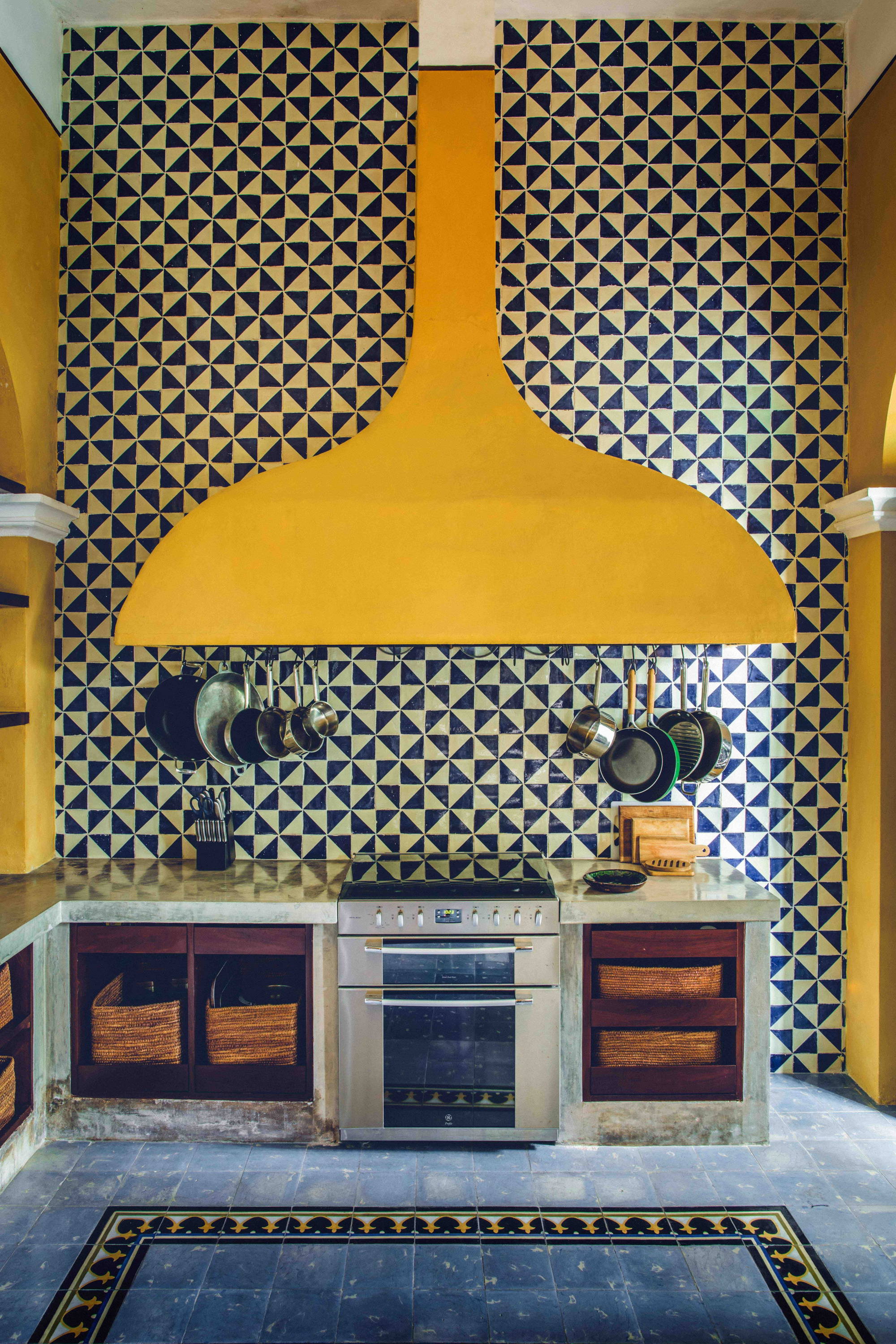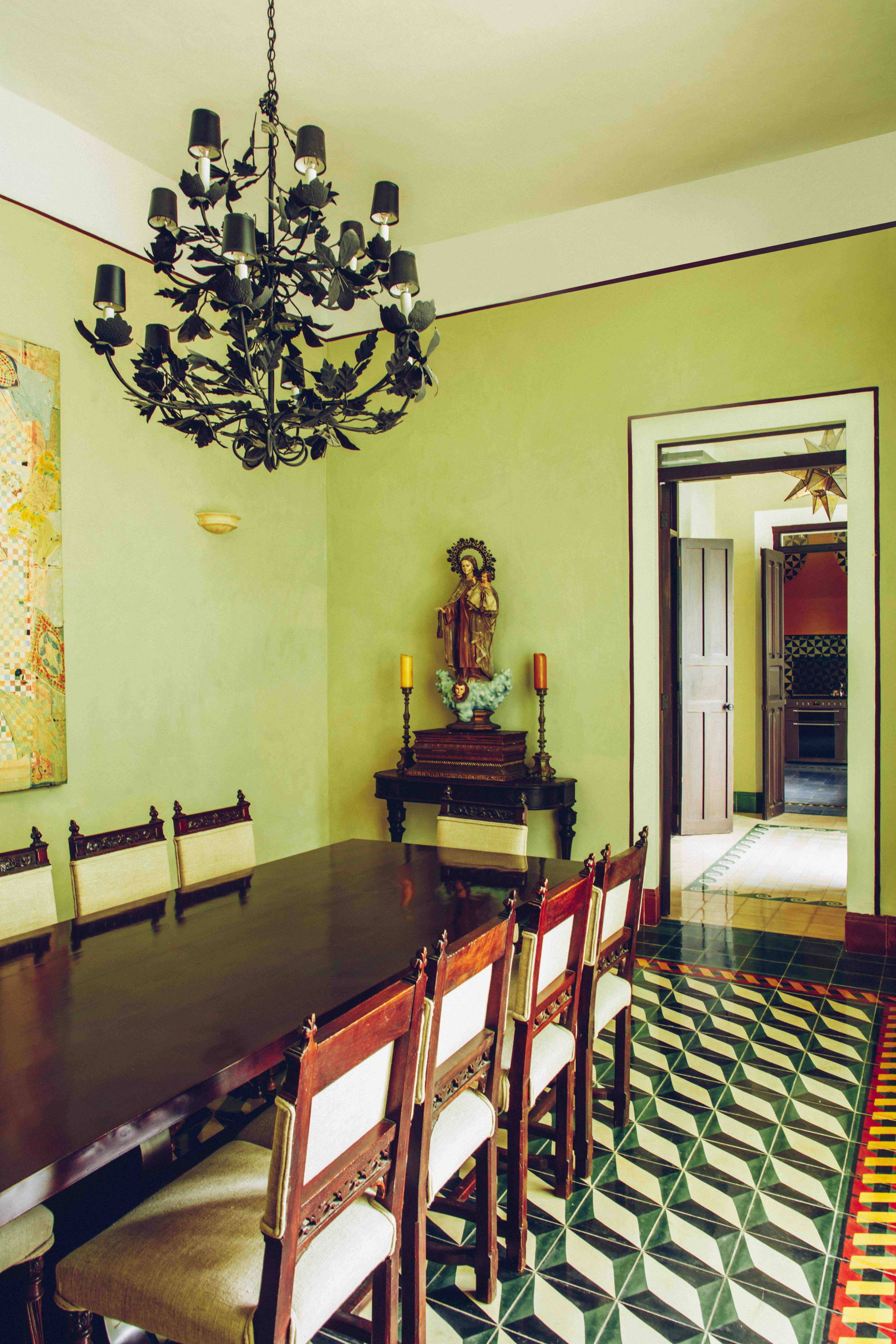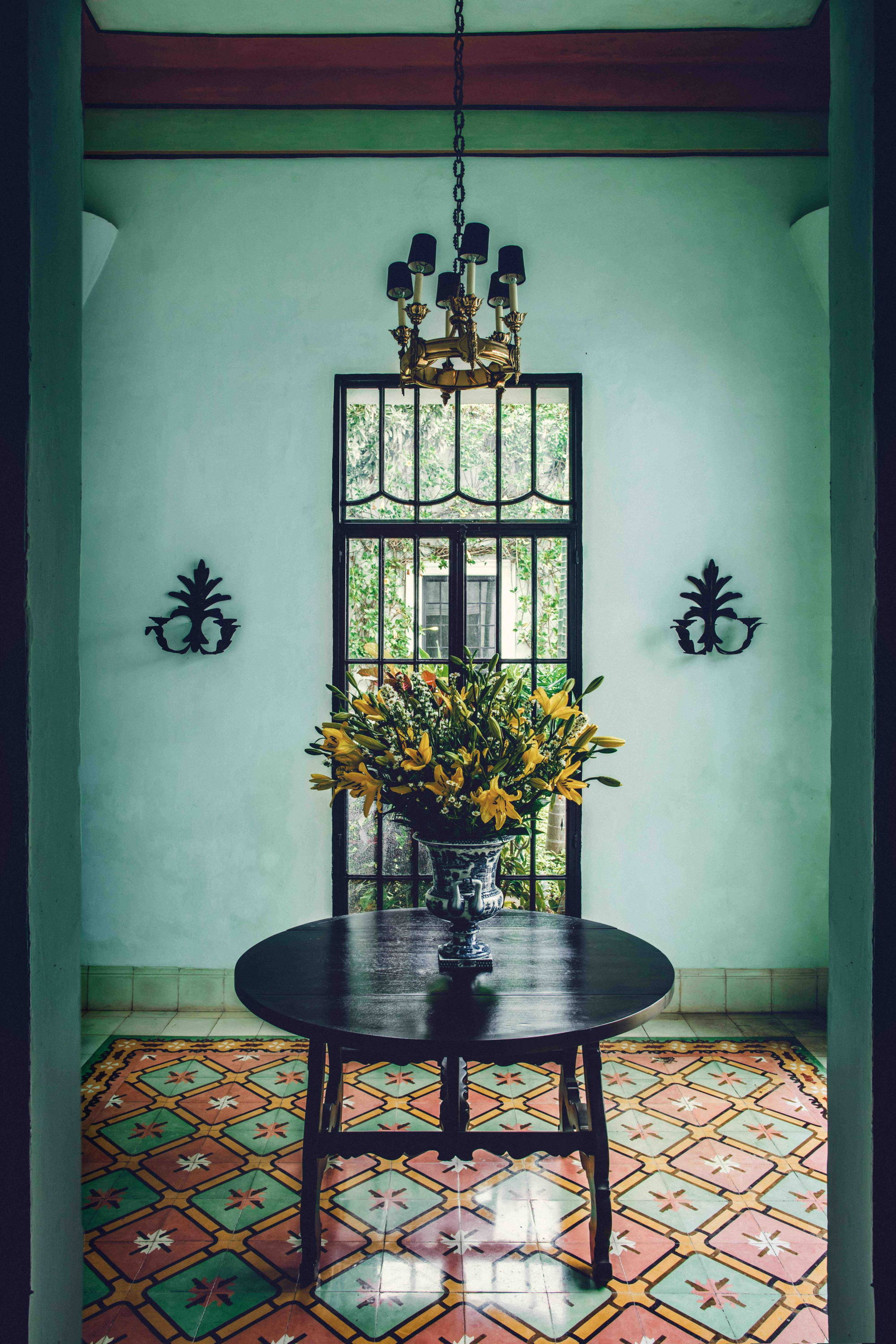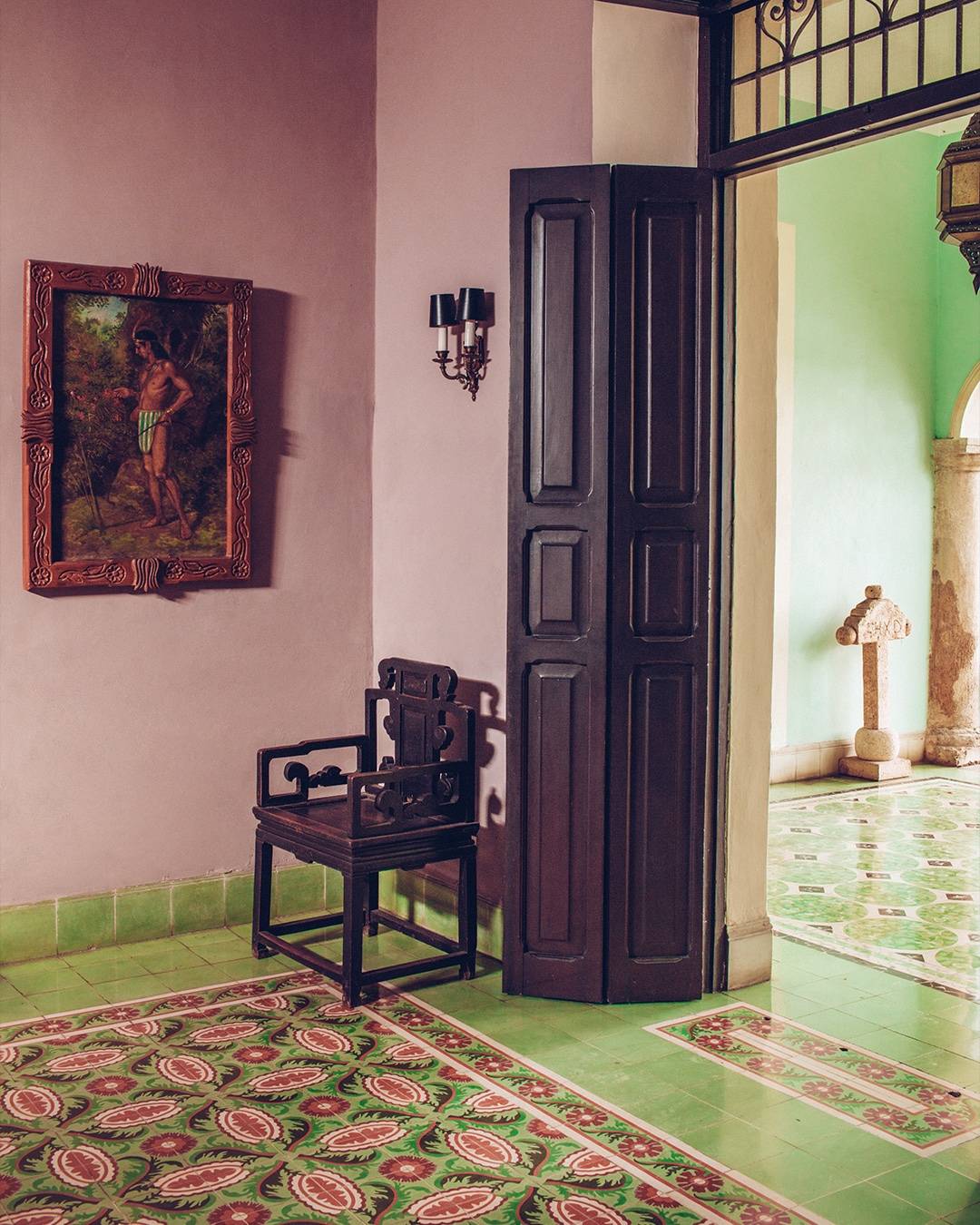 Traditional Greek and Middle Eastern textiles drape the walls and bed of this joyful artist's cottage on the Greek Island of Patmos, photographed by Miguel Flores-Vianna for Cabana N11.
Statement paper covers the walls and sloping ceiling of this Port Townsend retreat, the home of interior designer, Markham Roberts, and antique dealer, James Sansum.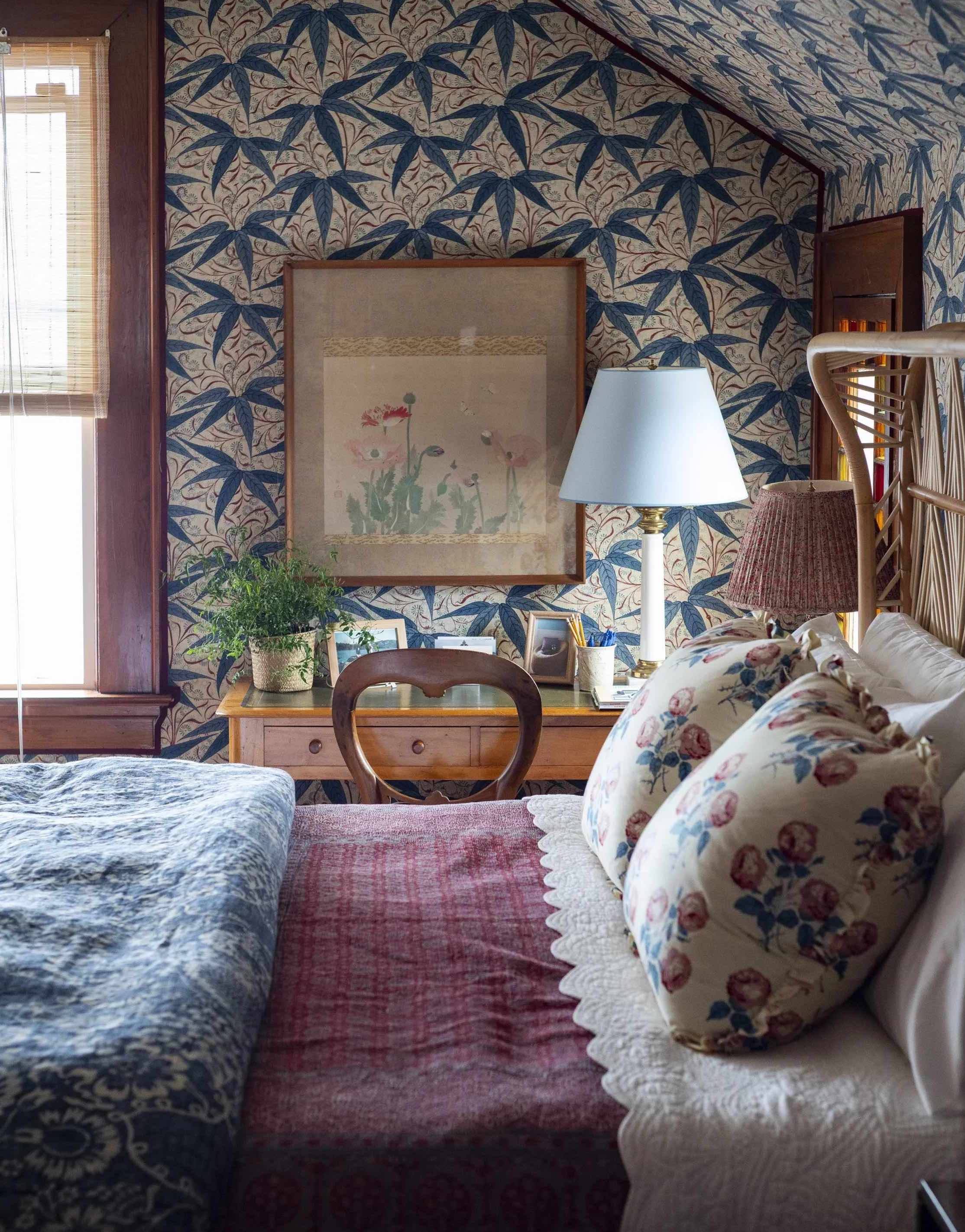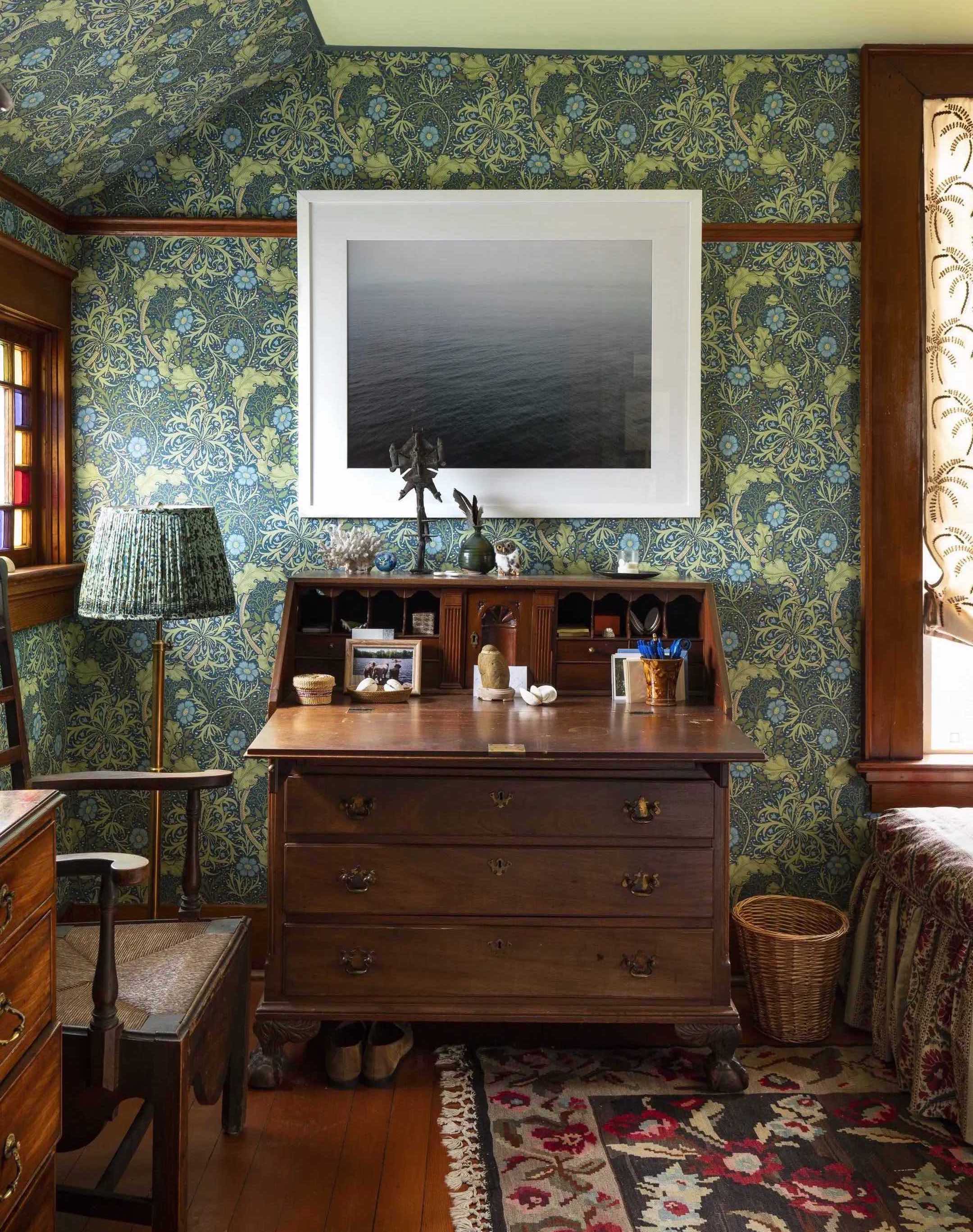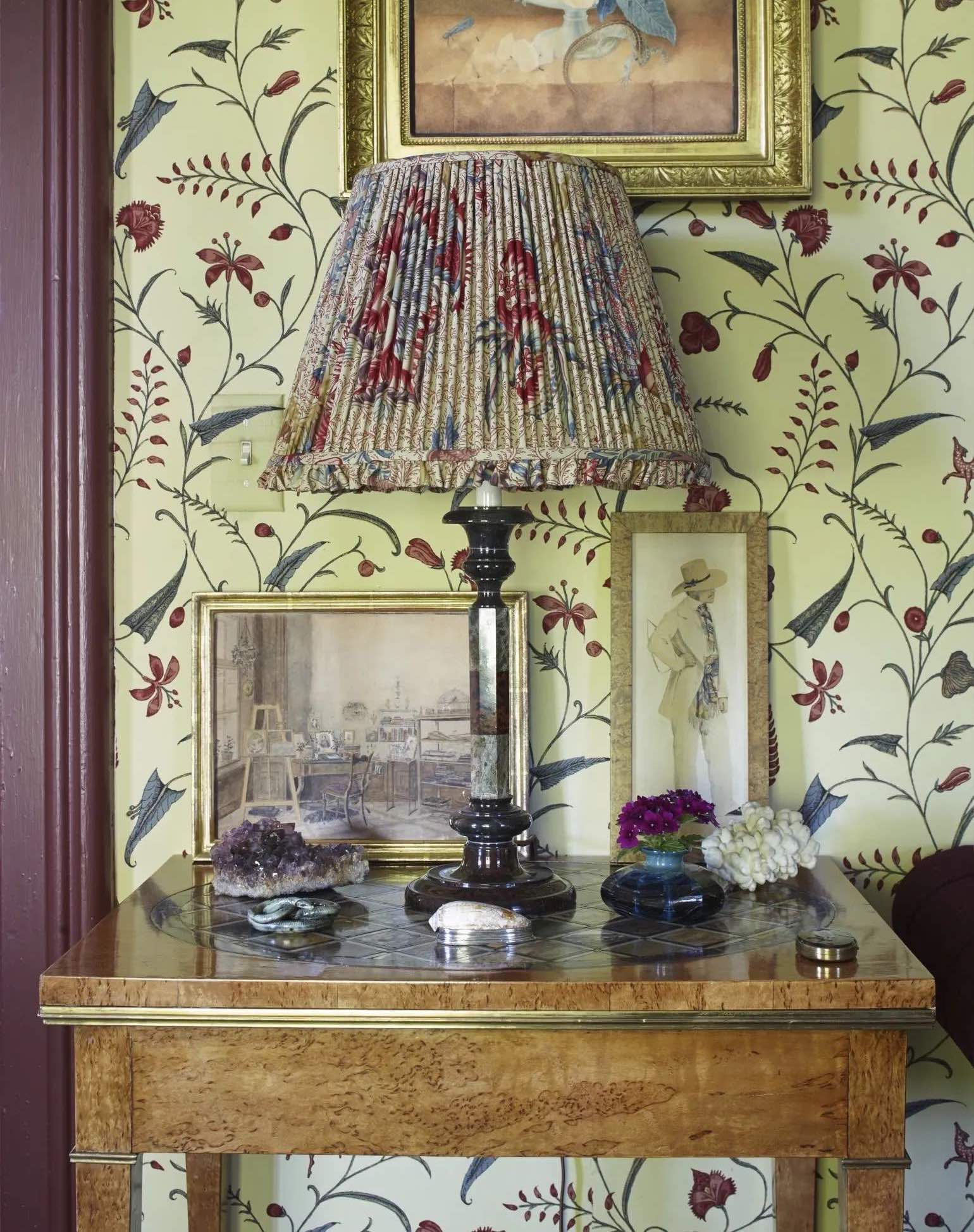 Elegant Missoni-esque fabric adorns the walls of South Wraxall Manor in Wiltshire, a decorative collaboration between Robert Kime and Patrick Kinmonth, photographed by Antonio Monfreda and Giorgio Horn for Cabana N8.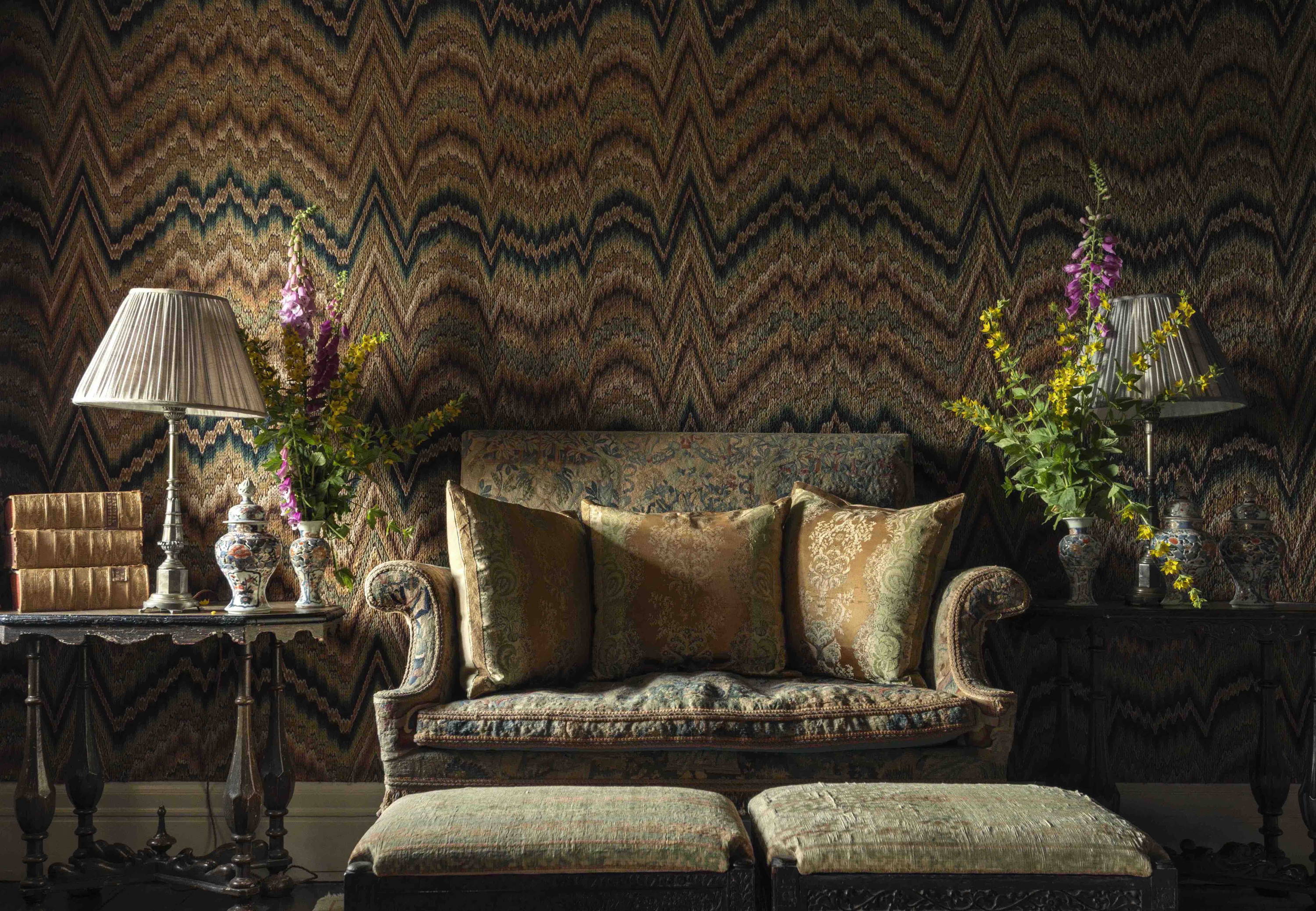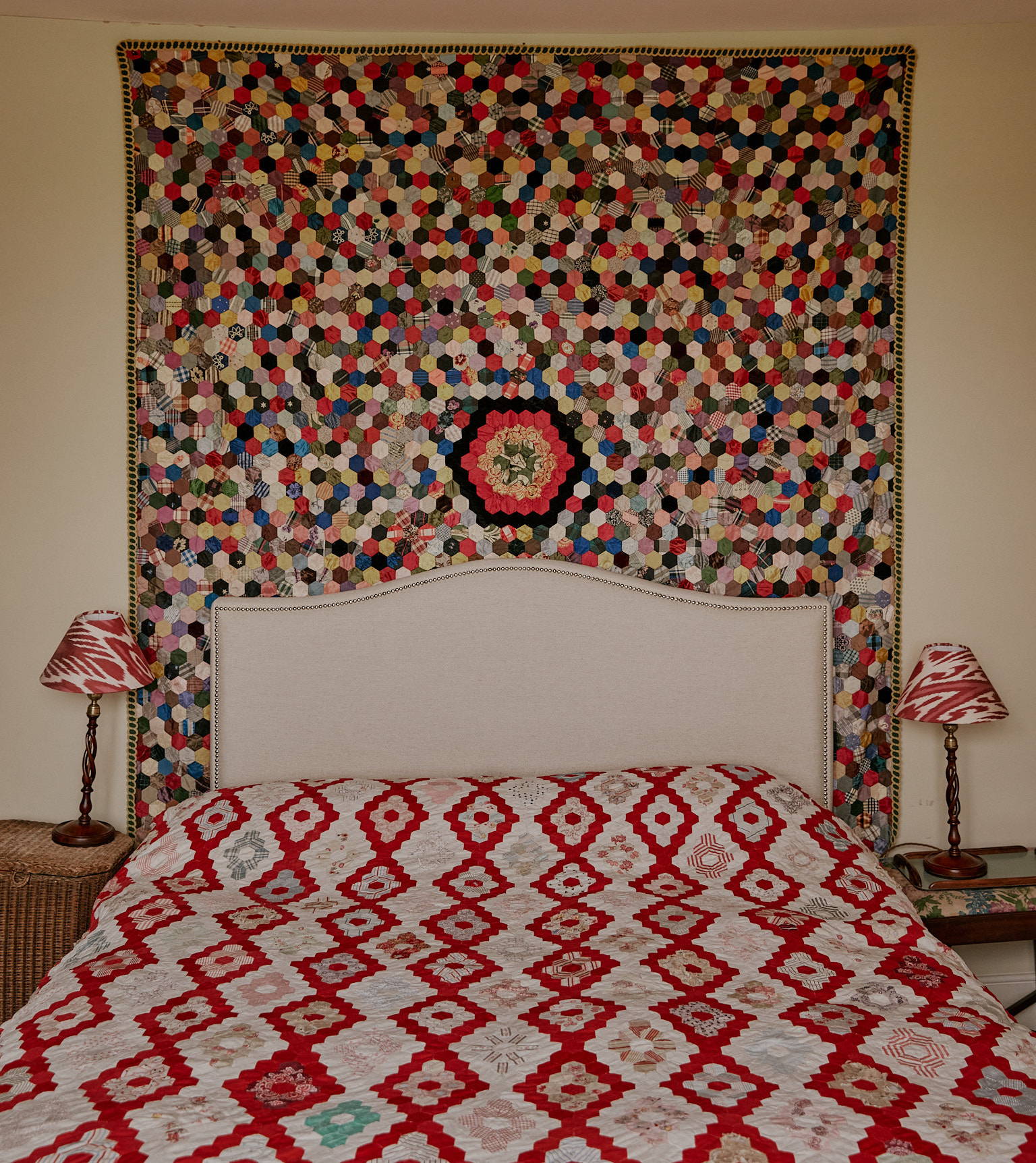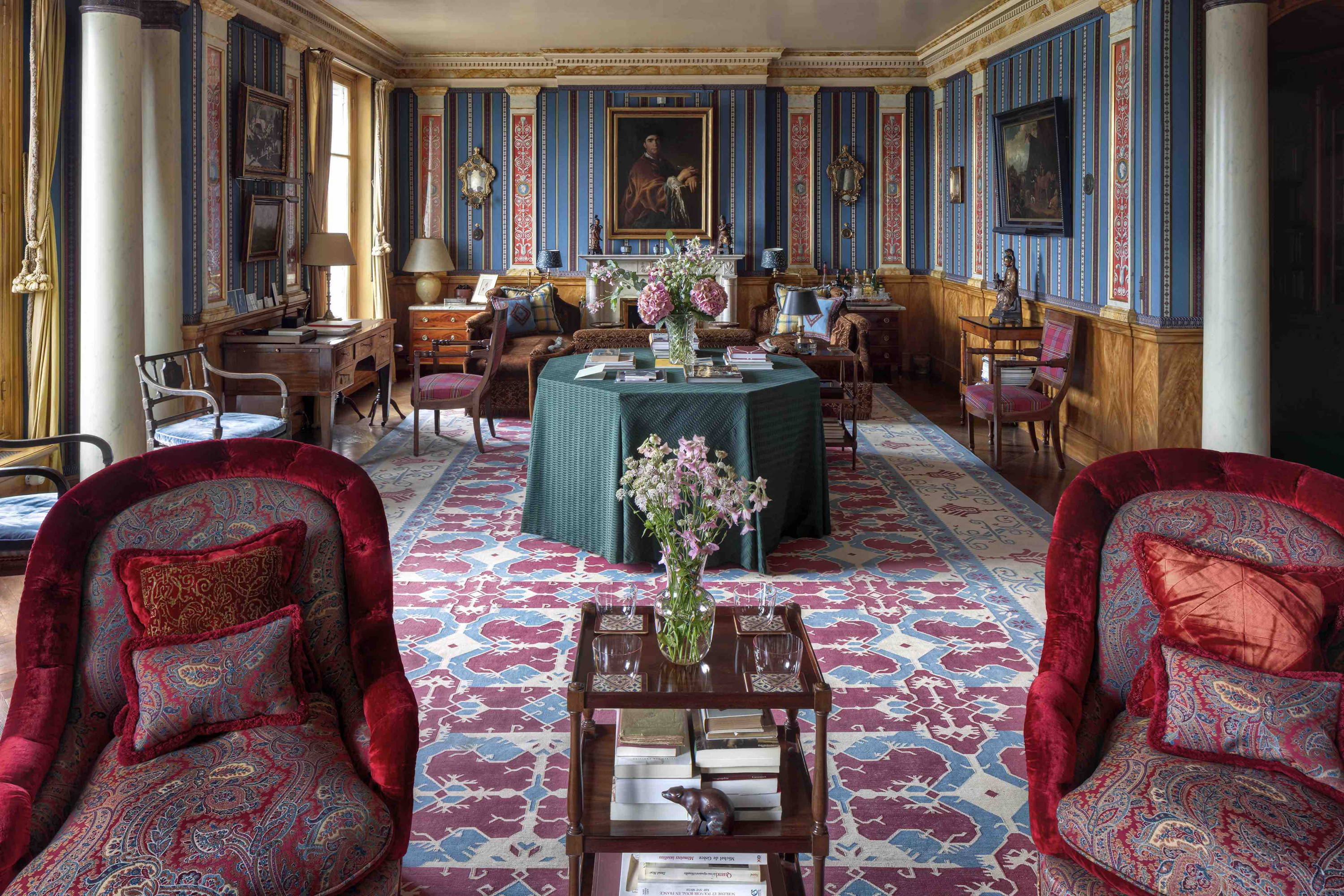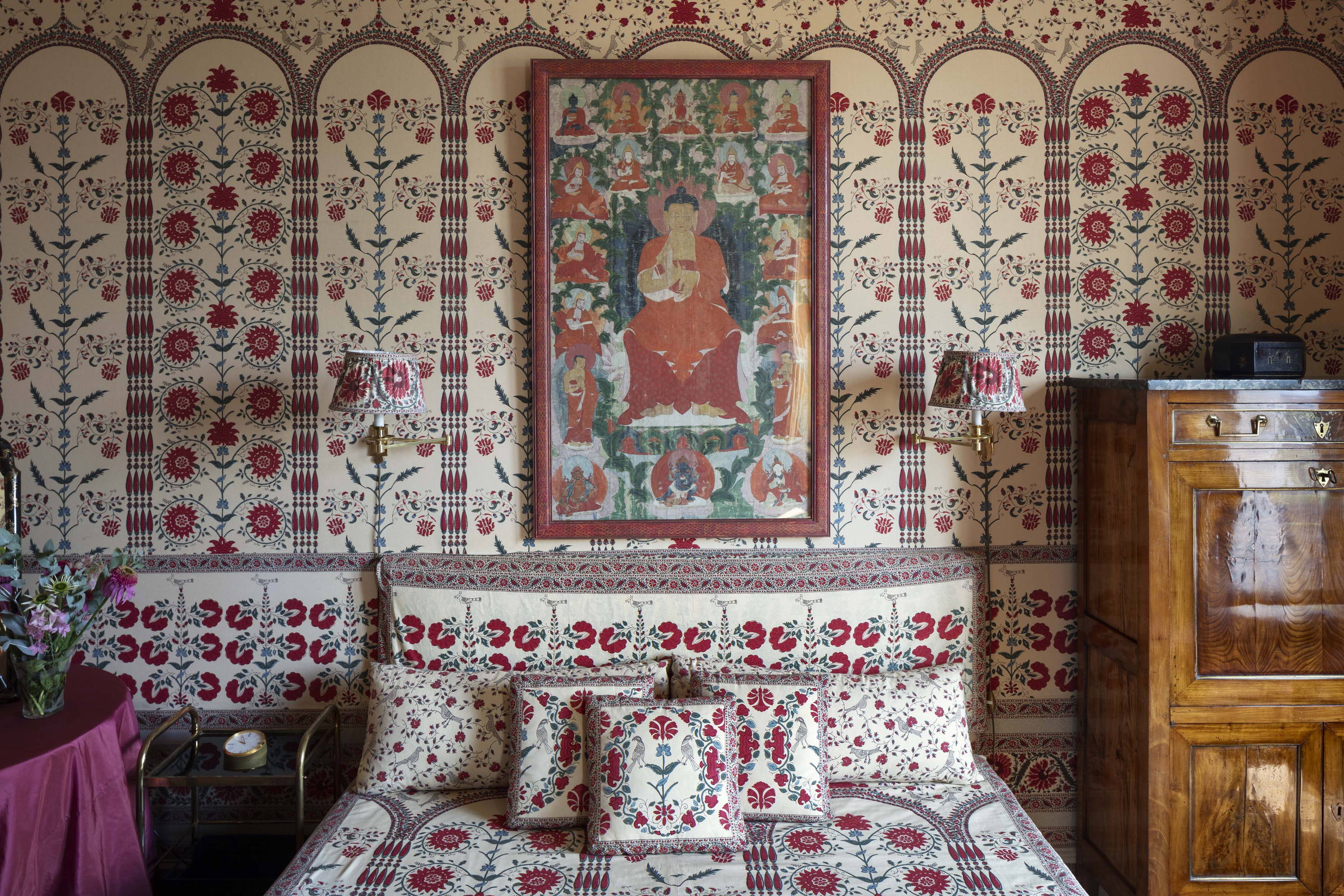 Below, timeless elegance at Vistorta, the Venetian country estate of the Brandolini family, designed by Mongiardino and photographed by Miguel Flores-Vianna for Cabana N18.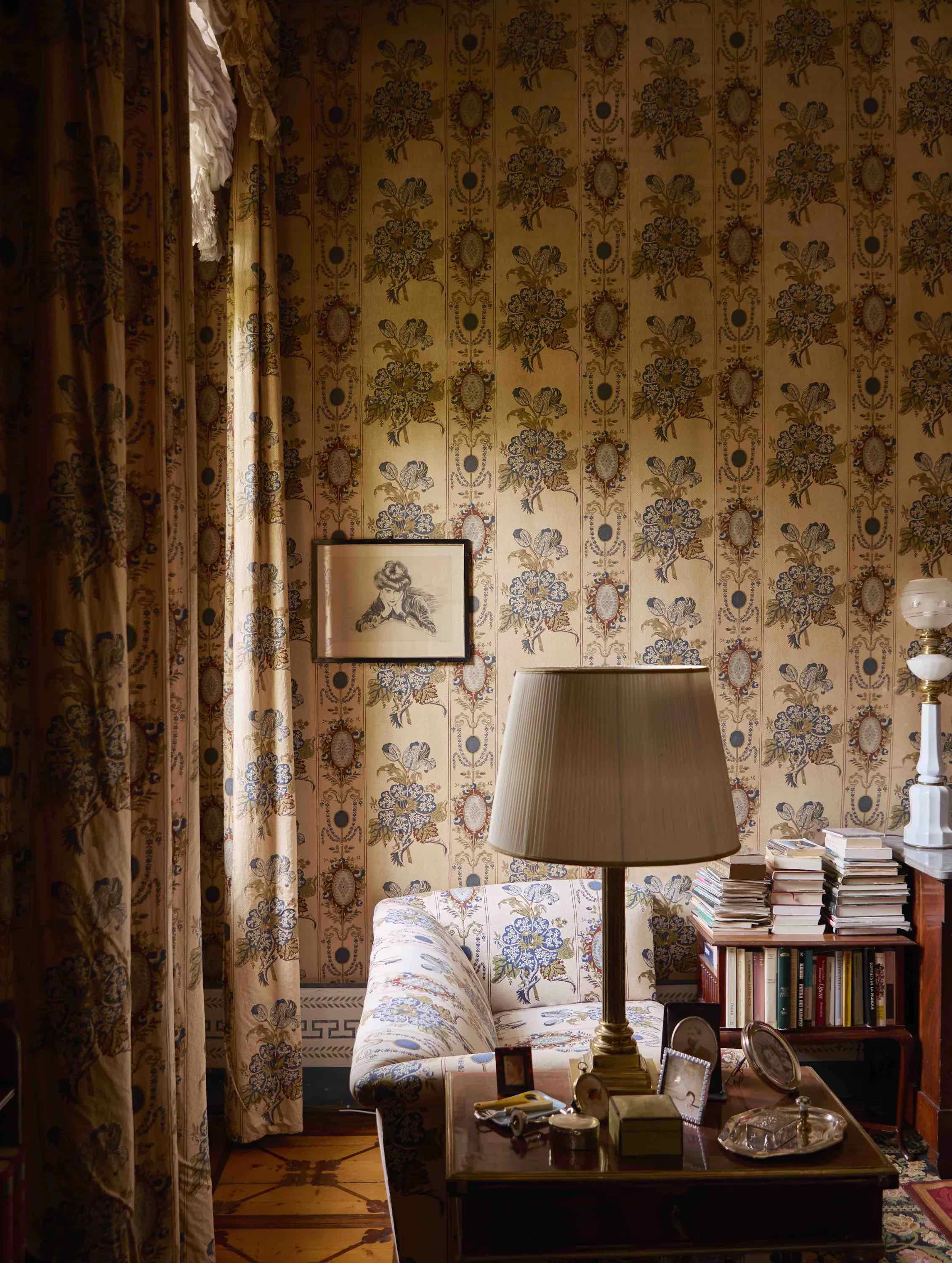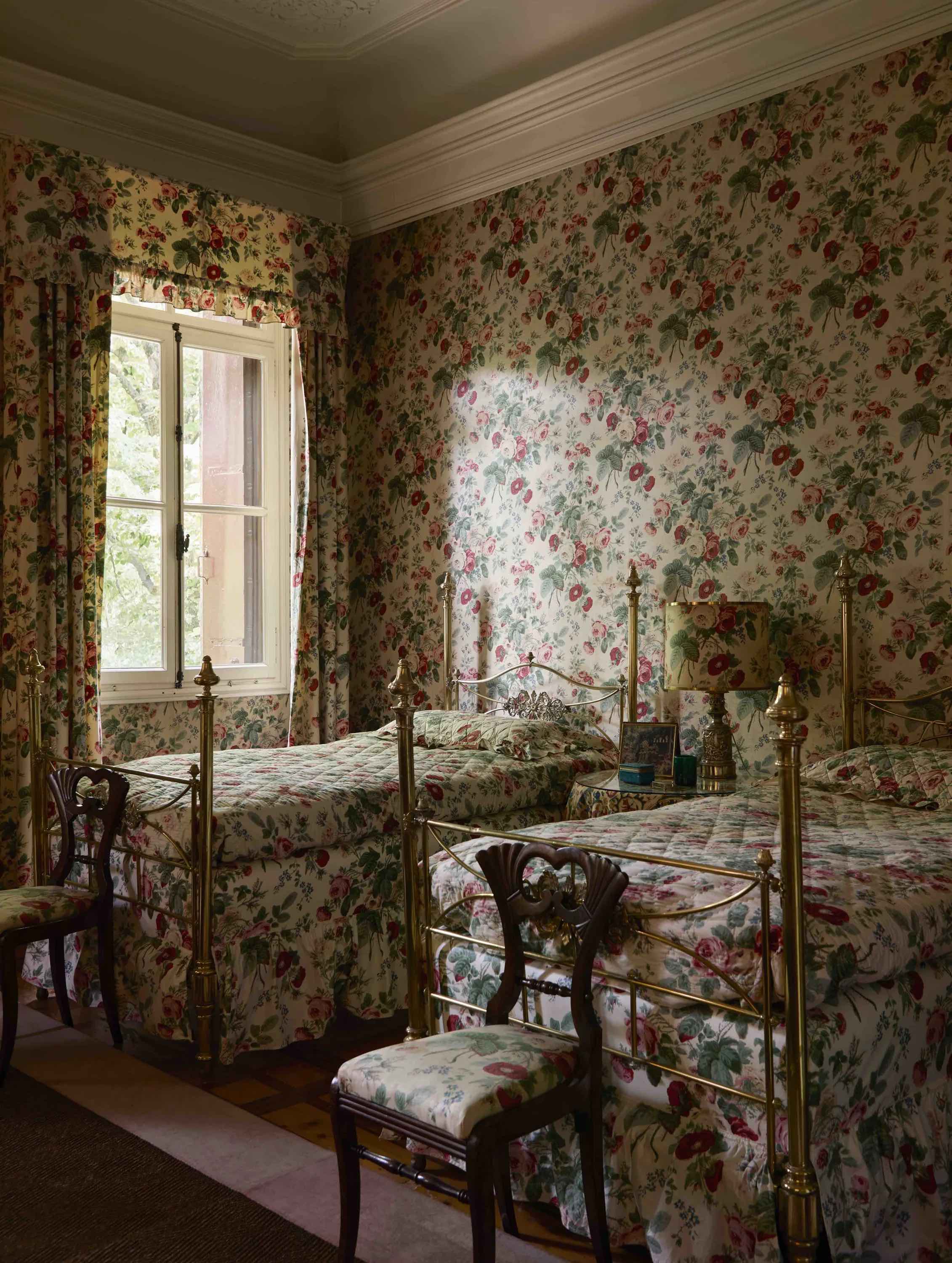 Below, hand-painted blue and white tiles make an elegant, arrested statement in a dining room in Lisbon, photographed by Miguel Flores-Vianna for Cabana N3.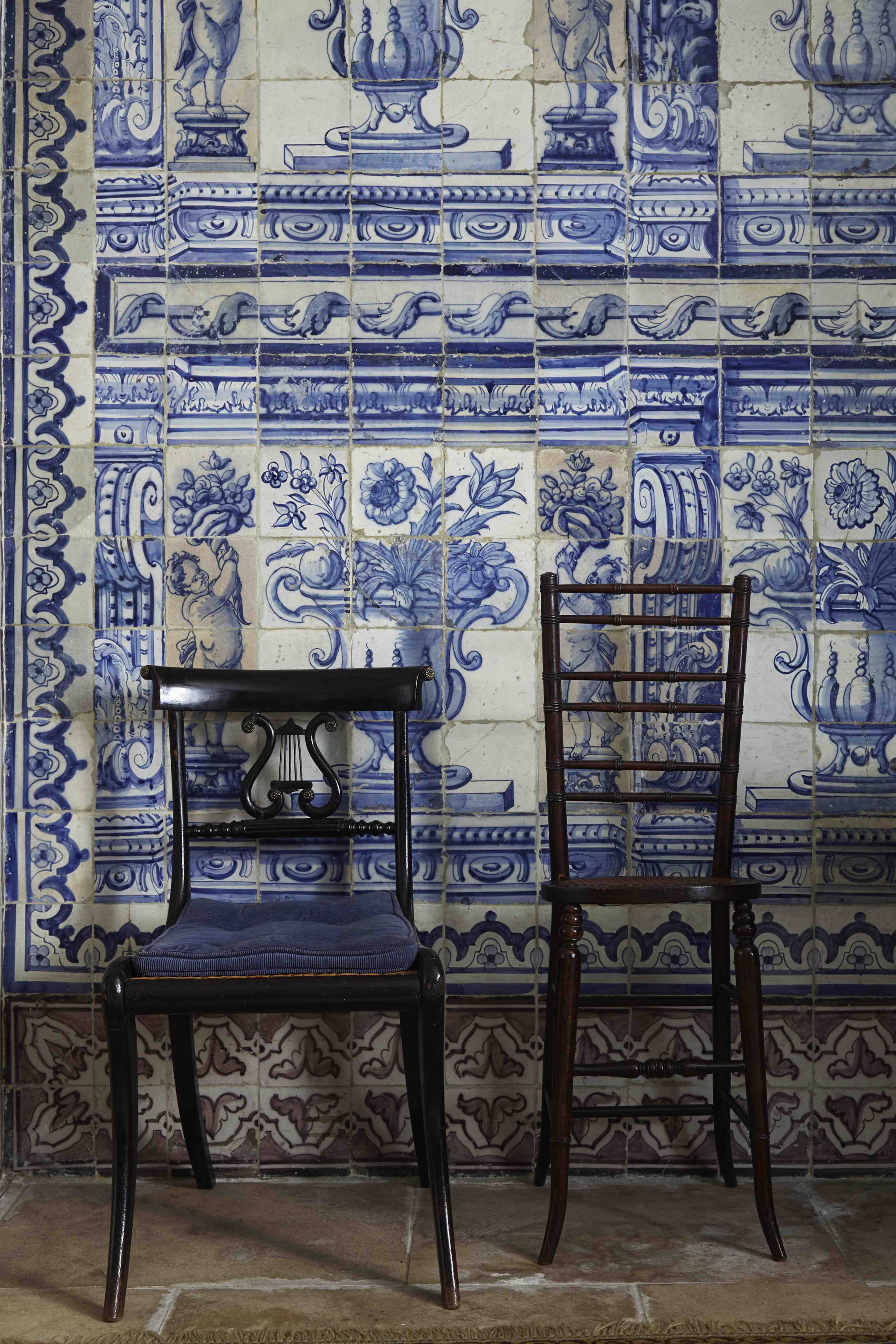 Below, intricate ceilings and regal, fabric-covered walls in the Suffolk folly house of painter and decorative muralist, Alan Dodd. Photographed by James McDonald for Cabana N17. 
Bright, lime-candy colors, florals and birds of paradise provide an elegant background for Gustavian antiques and art at Raby Castle, a gloriously intact narrative of English decoration. Photographed by Mark Luscombe-Whyte for Cabana N18.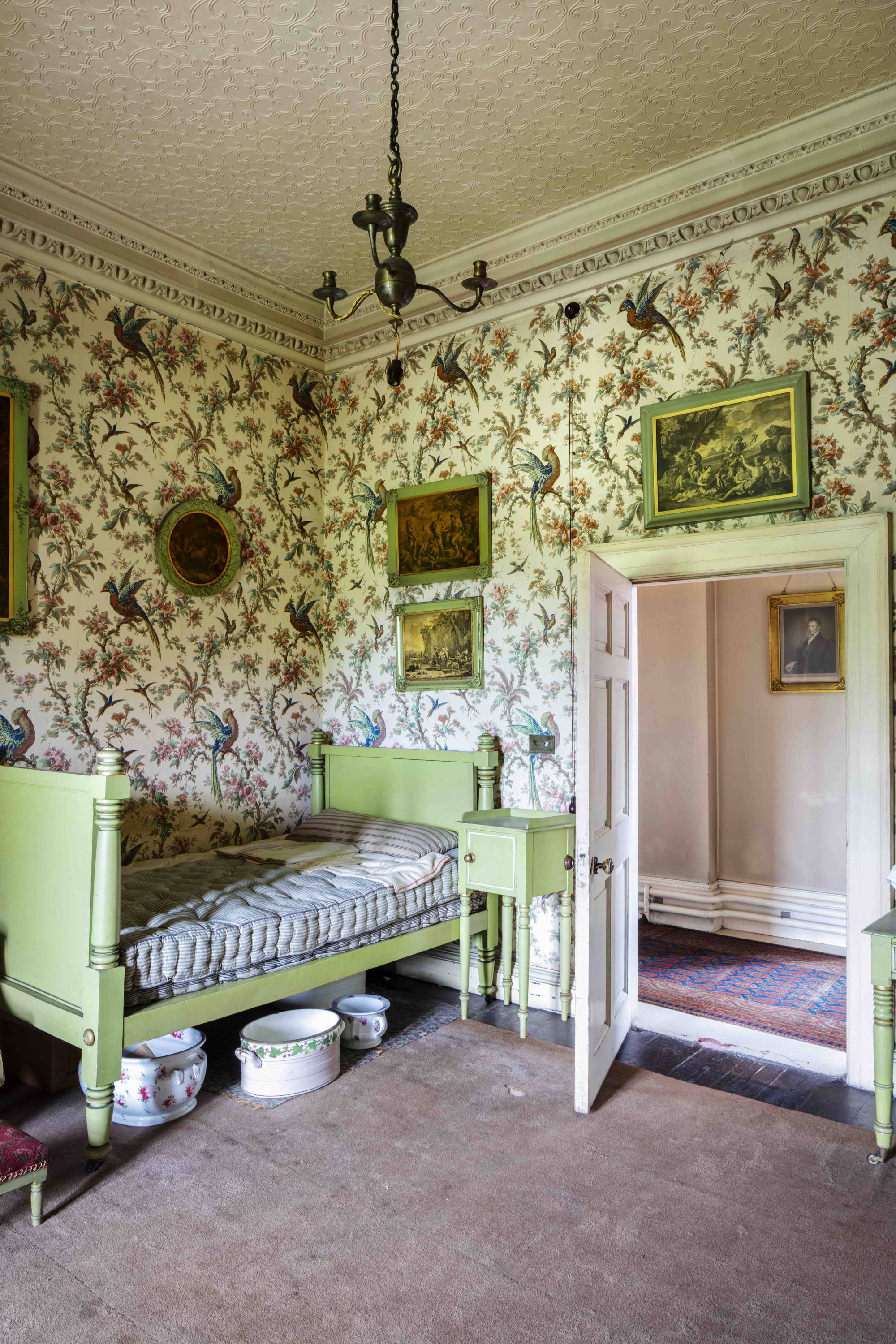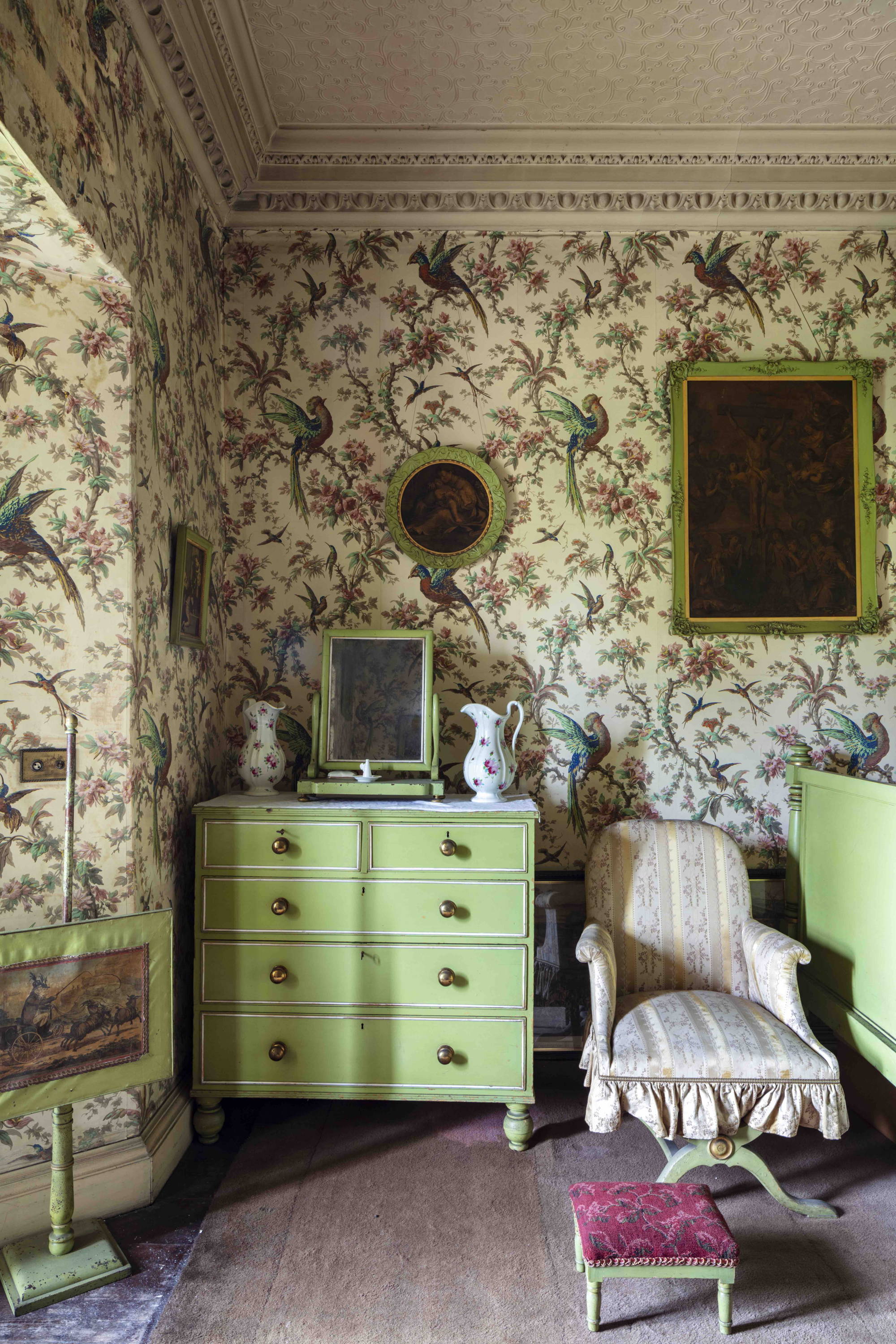 Multiple patterns live harmoniously in one of Raby Castle's many bedrooms (below, left) and a cosy dining room in Vienna (below, right), photographed by Miguel Flores-Vianna.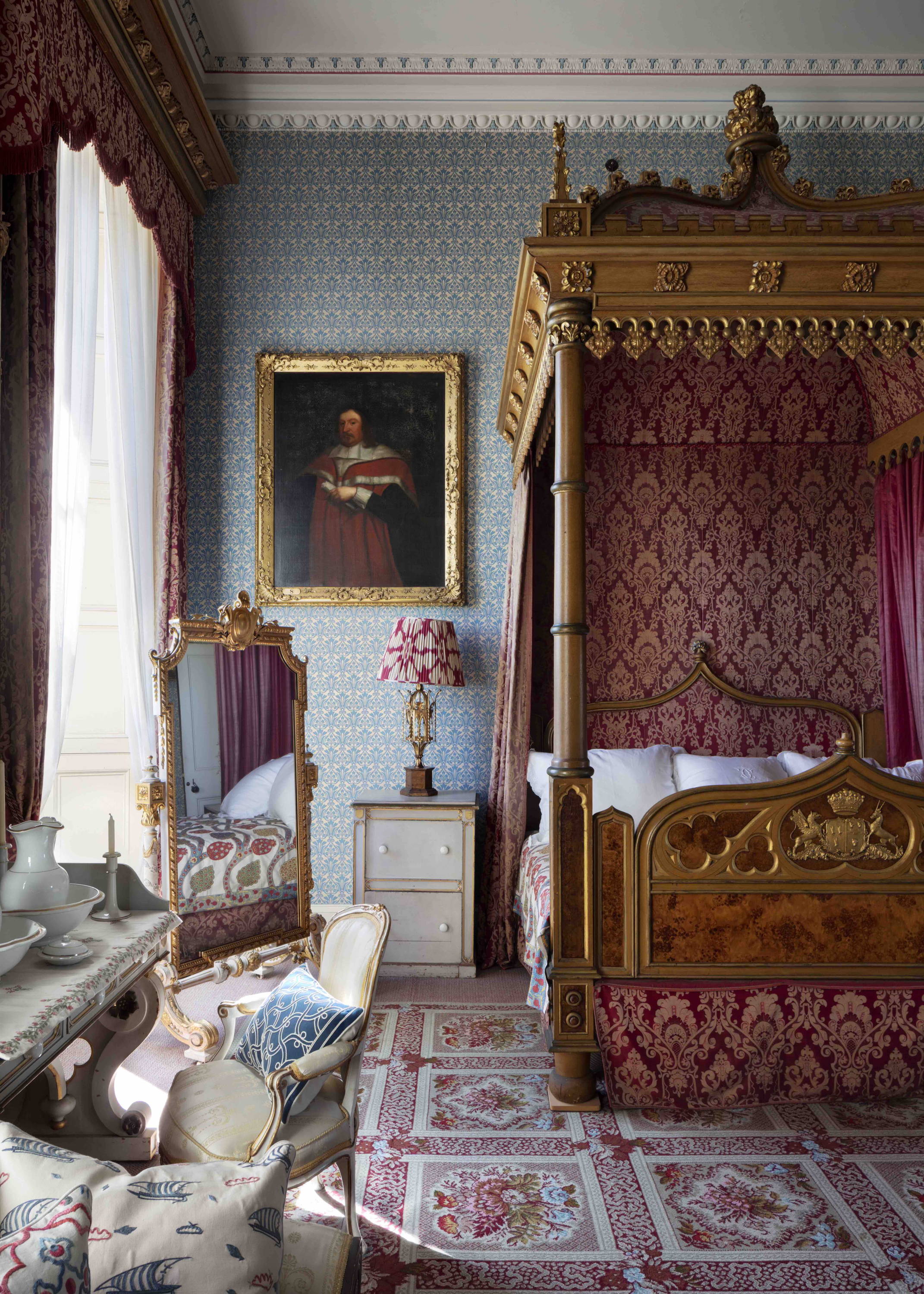 Explore More
Discover striking photography and thoughtful prose from the world's most atmospheric interiors #worldofcabana