Words and images by Susana Ordovás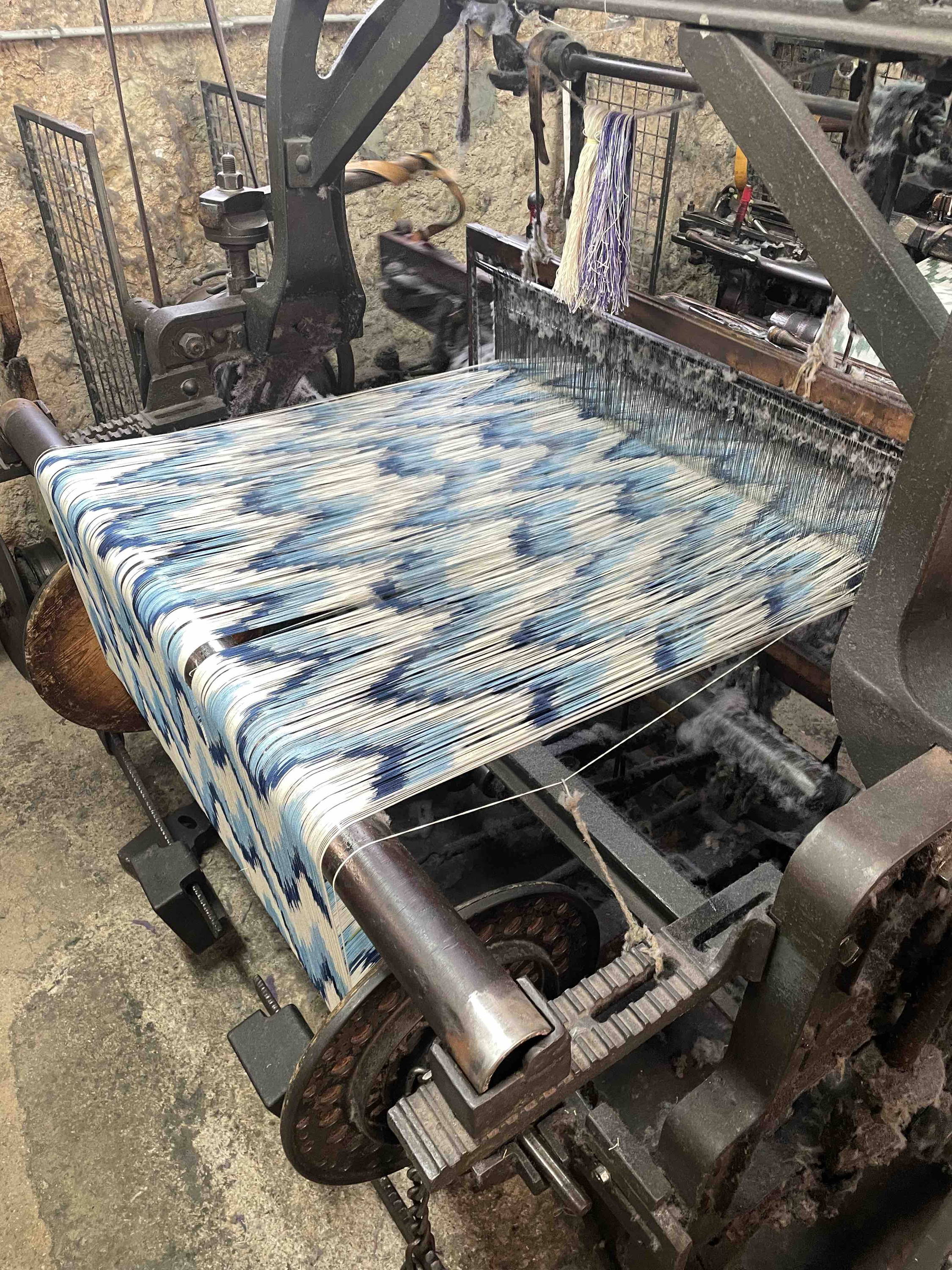 For centuries, Mallorcan artisans have produced distinctive Ikat fabrics using an ancient technique believed to have been introduced in the ninth century by settlers arriving via the Silk Route. Susana

Ordovás

visits one of the few workshops still using the technique, and discovers why this traditional craft could be under threat.
One glorious summer day, I ventured into the sleepy village of Santa María del Camí, a 20-minute drive from Mallorca's bustling capital, Palma, to visit Artesanía Textil Bujosa. This small, family-run workshop makes robas de llengües, a traditional Ikat textile typical of the Balearic island. The main street was eerily quiet and void of people – it was siesta time – so, squinting in the afternoon sun at the workshop's unassuming façade and frail, wooden door, I crossed the threshold into the cool, dark shop and was received with a friendly 'hola'.
After eying colorful bolts of fabric stacked high on rickety shelves, I was ushered into a small patio with a large, rudimentary basin – this is where linen, cotton and silk threads are hand-dyed and transformed into Ikat textiles. On one wall, hung wooden shelves with rows of glass jars full of natural dyes that looked like exotic spices, while, from a room to the left, came a deafening, clanking noise that sounded like a thousand machines in motion.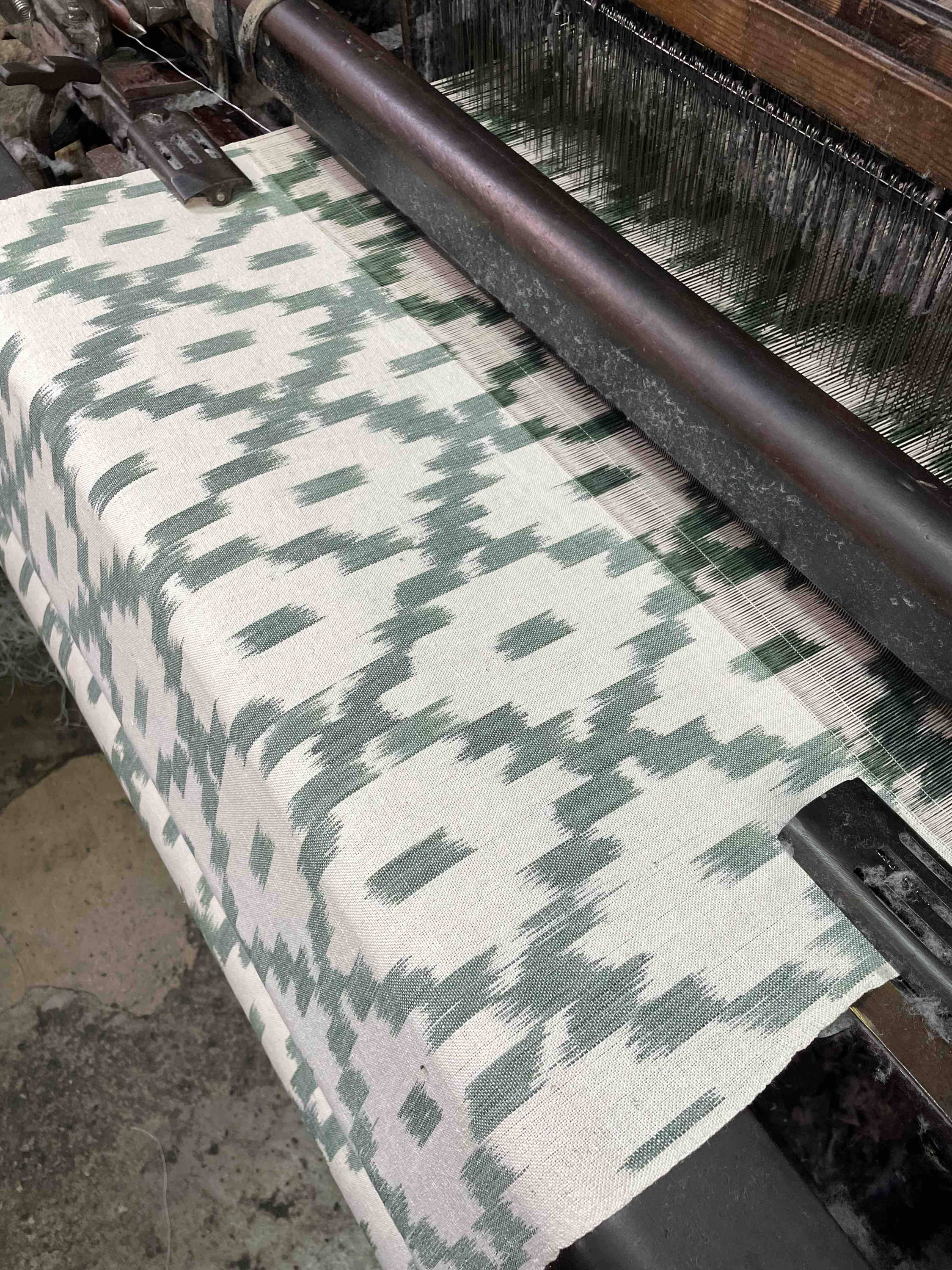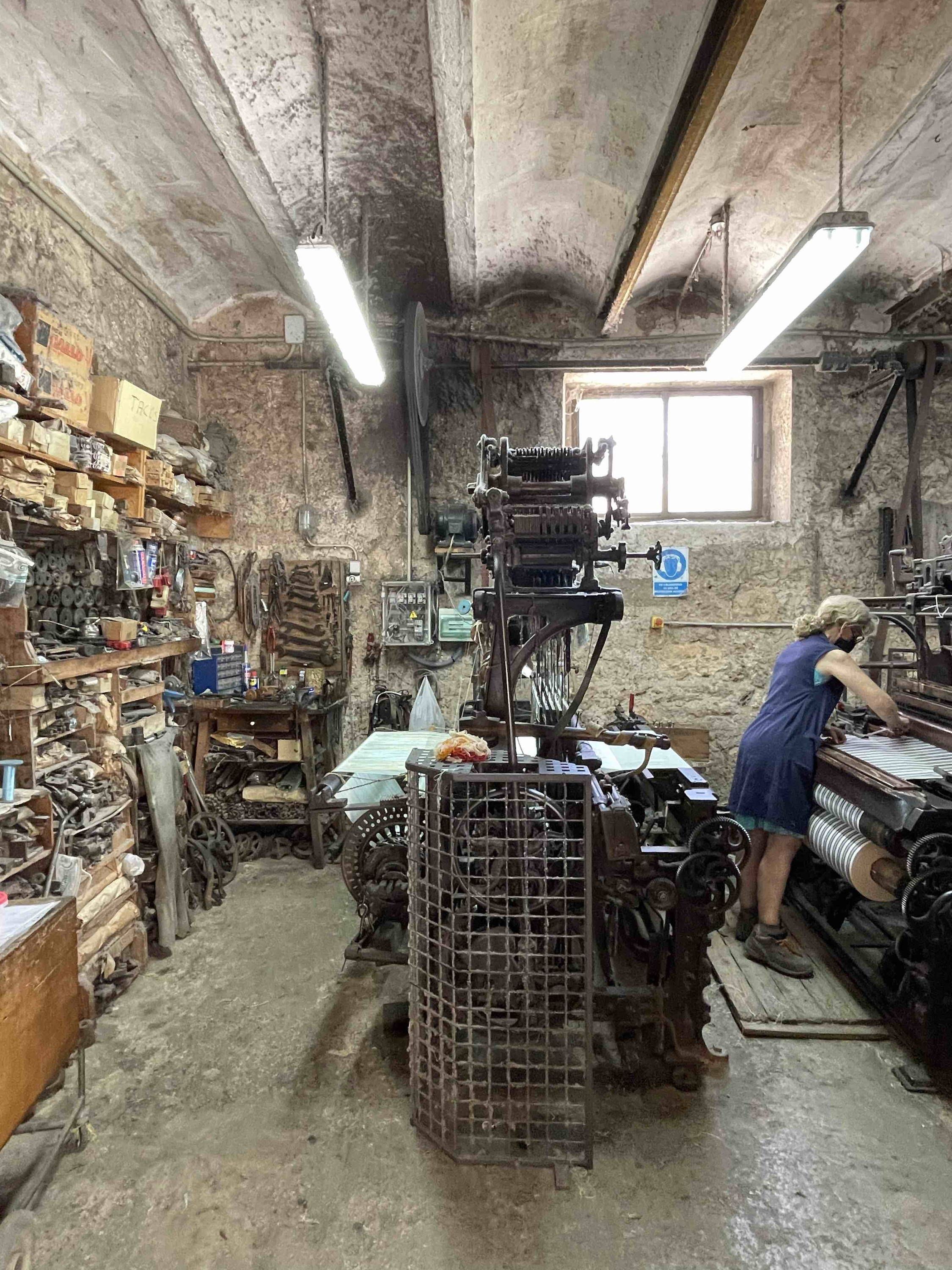 Peering into the dusty, diaphanous space, I saw rows of original 19th-century looms working ferociously, creating meters upon meters of Ikat fabric. "The process is long and laborious", explains Guillermo Bujosa, grandson of the founder of Textil Bujosa. "Actually, the most laborious job is the dyeing of the colours, which is done entirely by hand, then the warping and weaving is carried out mechanically on antique looms, always with a width of 70cm."
Expert artisans and historians have yet to explain the true origin of Mallorcan Ikat, also known locally as teles de flàmules ('cloths of tongues'), in reference to its flame-like pattern. It is not known when Ikat textiles were first produced in Mallorca, although it's widely believed this ancient technique originated in Indonesia or Malaysia, introduced through the Silk Route by Muslims who settled on the island during the ninth century.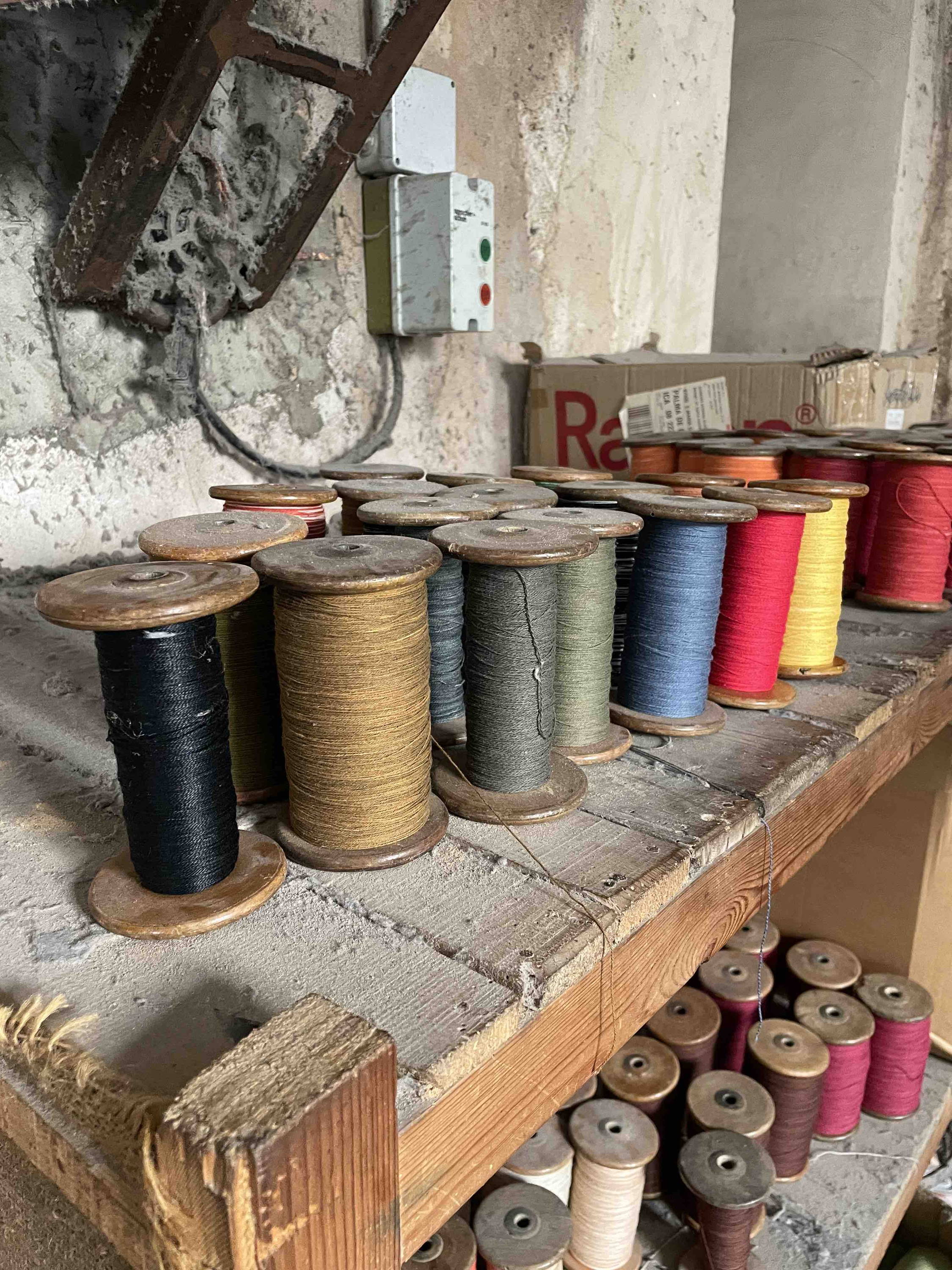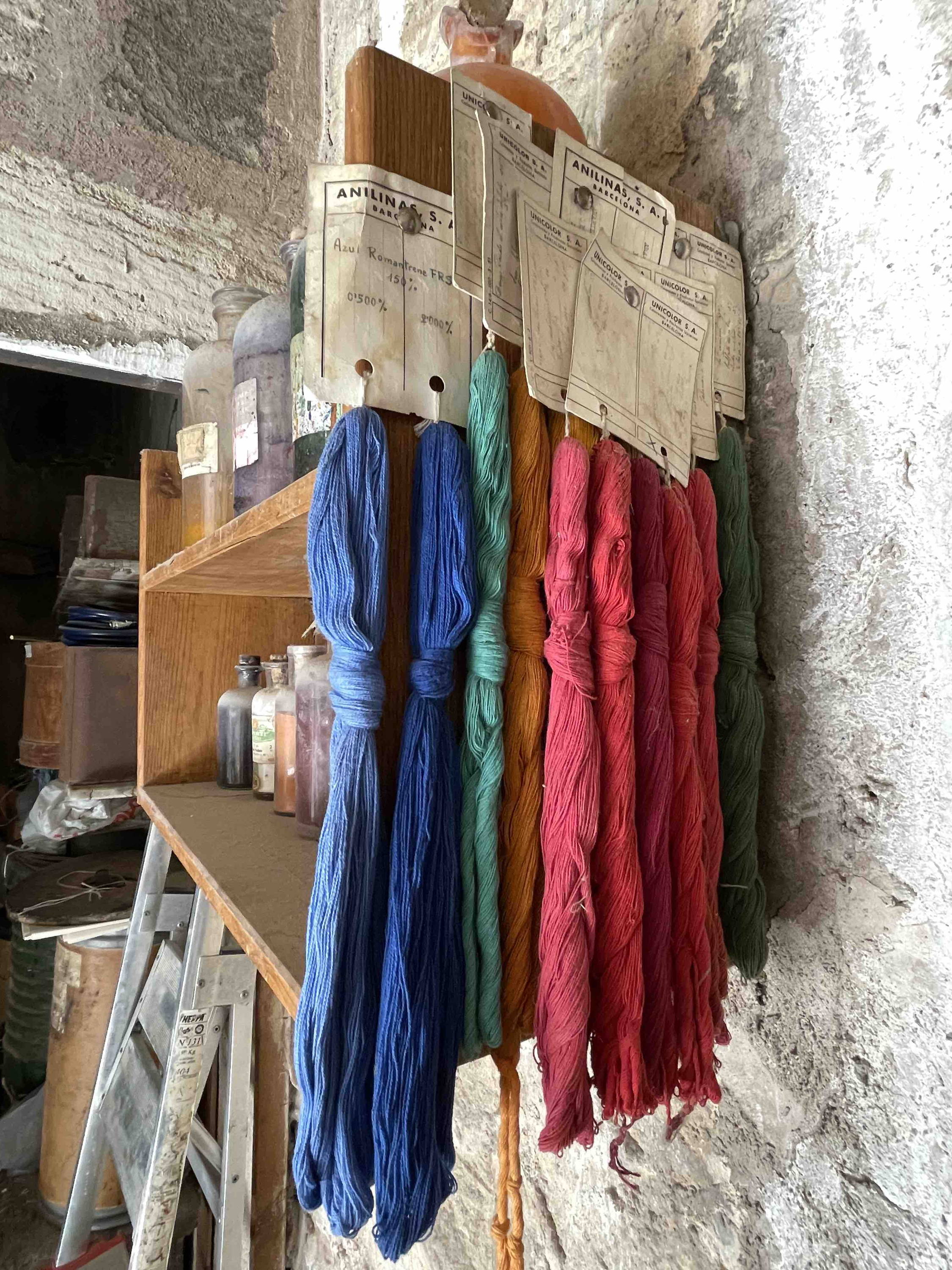 "It's becoming more and more difficult to find young people interested in learning the trade, we'll see what the future holds,"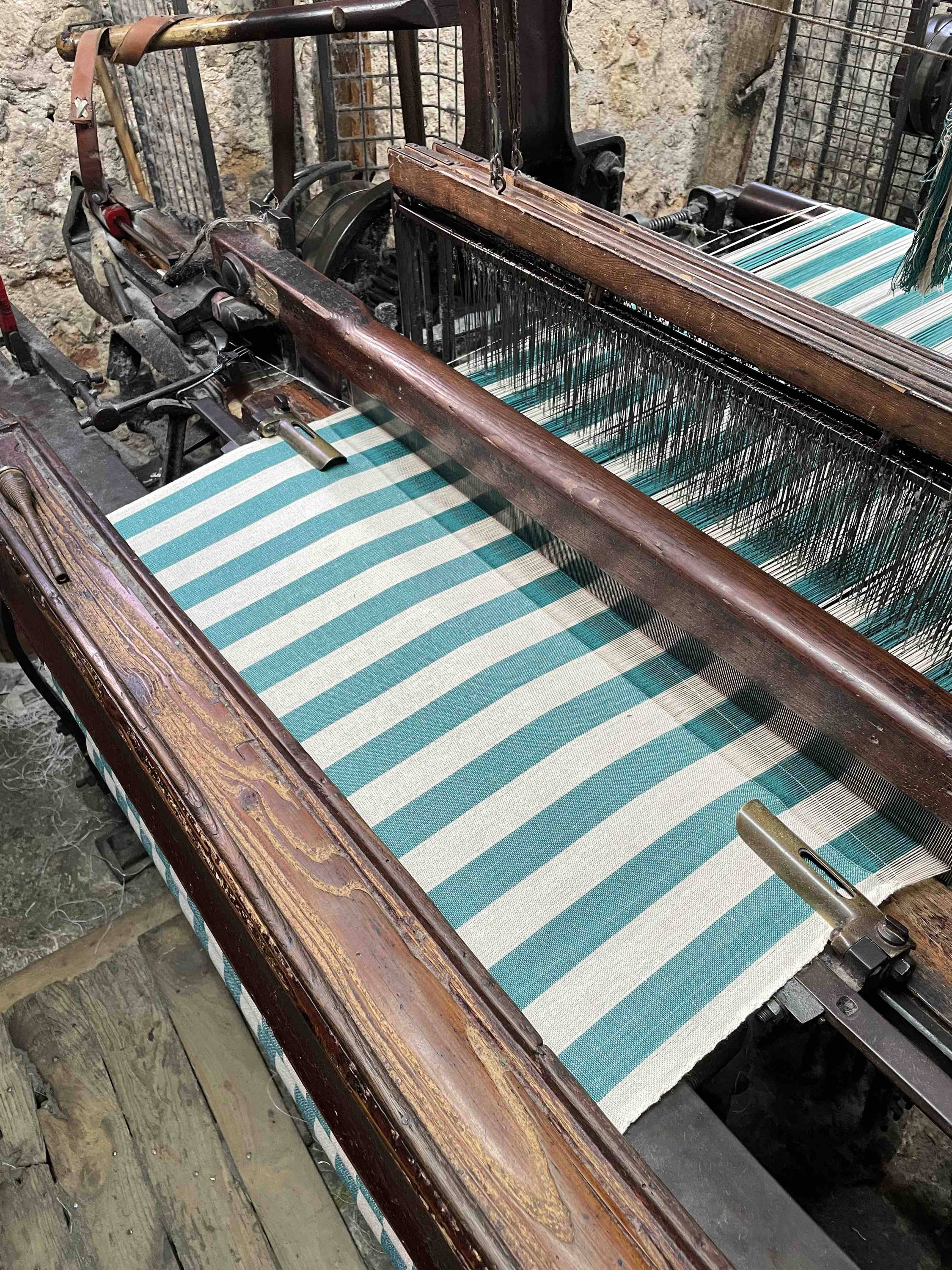 The earliest known Mallorcan Ikat dates back to the 18th century. Expensive to produce, these 'cloths of tongues' became popular among wealthy Mallorcans as symbols of worldly culture and status. It was only after the arrival of the loom, when manufacturing costs dropped considerably, that less well-to-do locals could afford the fabric.
Founded in 1949, Textil Bujosa is one of only four artisanal textile workshops in Mallorca still producing robas de llengües. There are of course many challenges - Brexit, Covid and the gas crisis resulting from the war in Ukraine have inevitably hampered production - while younger islanders have little interest in pursuing a career in artisanal work. Consequently, the future is uncertain. "It's becoming more and more difficult to find young people interested in learning the trade, we'll see what the future holds," admits Guillermo.
Yet despite the hurdles and challenges beyond their control, Textil Bujosa's high-quality, hand-crafted Ikat textiles are highly coveted. "What sets us apart from the more industrialized factories is that our customers can choose their own design and color combination. We produce very small batches, practically all our production is made-to-order and dyed according to client color preferences," Guillermo says.
In memory of Guillermo Bujosa who dedicated his life to the legacy of his grandfather and whose lifelong commitment to the preservation and continuity of the craft will be greatly missed.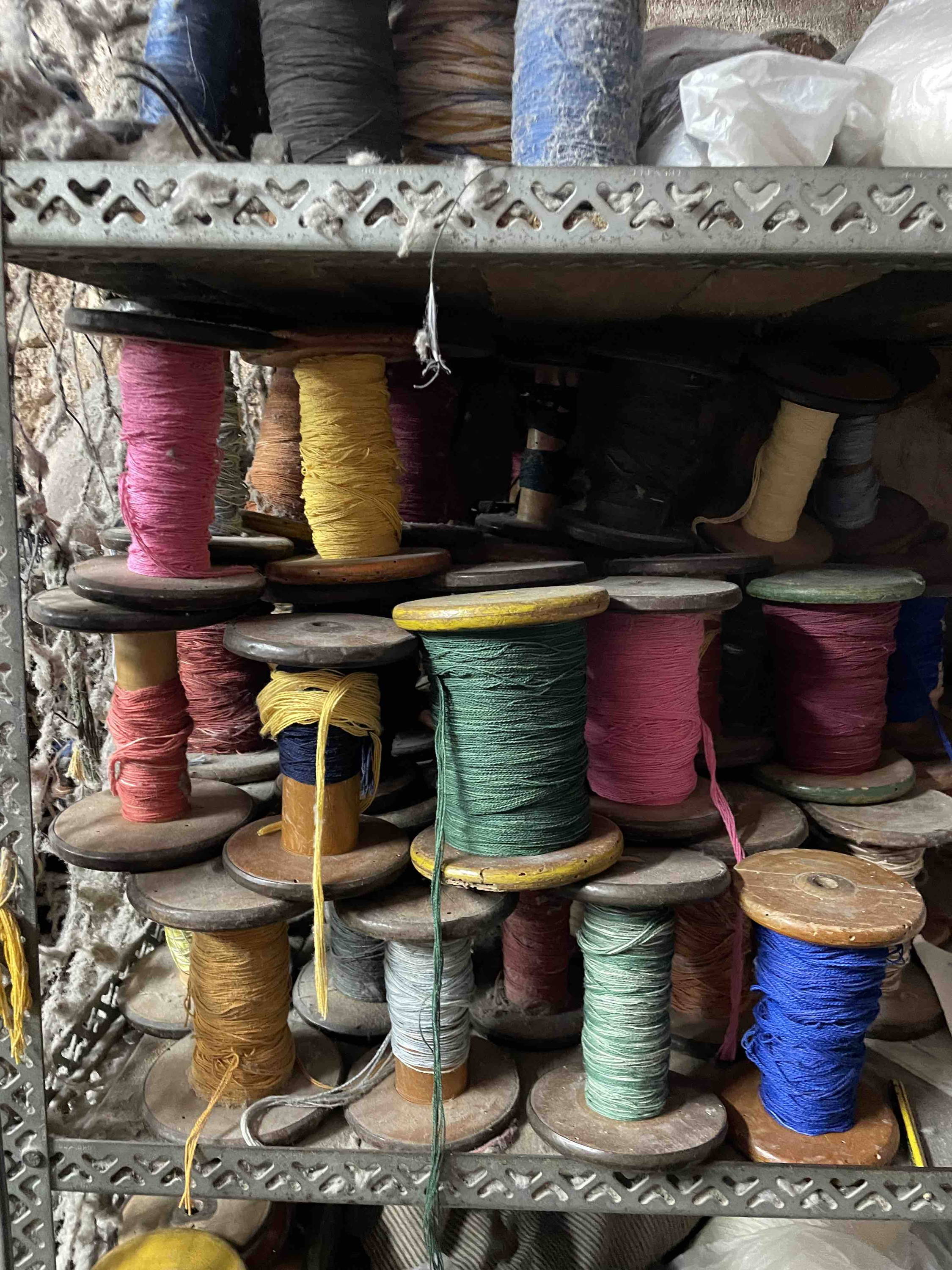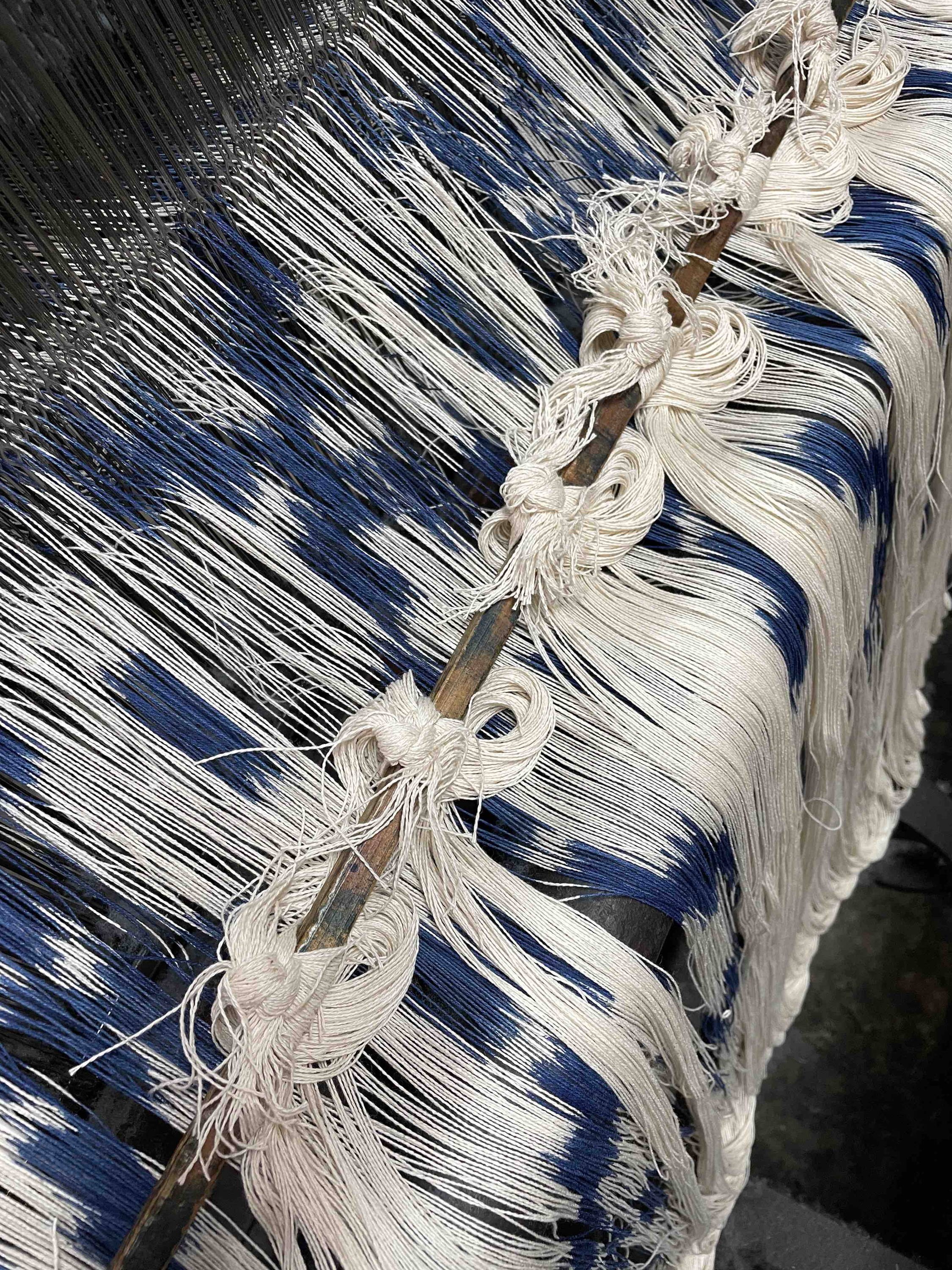 Explore More
Discover striking photography and thoughtful prose from the world's most atmospheric interiors #worldofcabana