Interview by Sophie Goodwin
Images from Kim Holtermand
Sophie Goodwin talks to French textile artist Marie Hazard about her work, inspirations, travels in south and central America and new-found love affair with sketching, and Greece.
Marie Hazard's work is housed in galleries spanning three countries: Paris (Mitterrand) Copenhagen (Sunday-S)and Mexico City (Mascota), but she spent this Summer in Greece with friends. Always influenced by the world around her, she found refuge in stealing afternoons alone to sketch the scene. "I don't sell the work, it's for myself, my memories. I leave for a few hours and come back feeling better, it's a form of self preservation."
Marie, 28, visited Athens, Spetses and Hydra; each with their own identity but a common life force, energy and sense of laid back creativity. 'I first went to Hydra when the pandemic was still rife, it was so different. Quite incredible experiencing the island with no tourists to dilute its charm." She spent most time in Exarcheia, Athens, "where artists, writers and intellectuals are living freely, outside of typical societal restraints."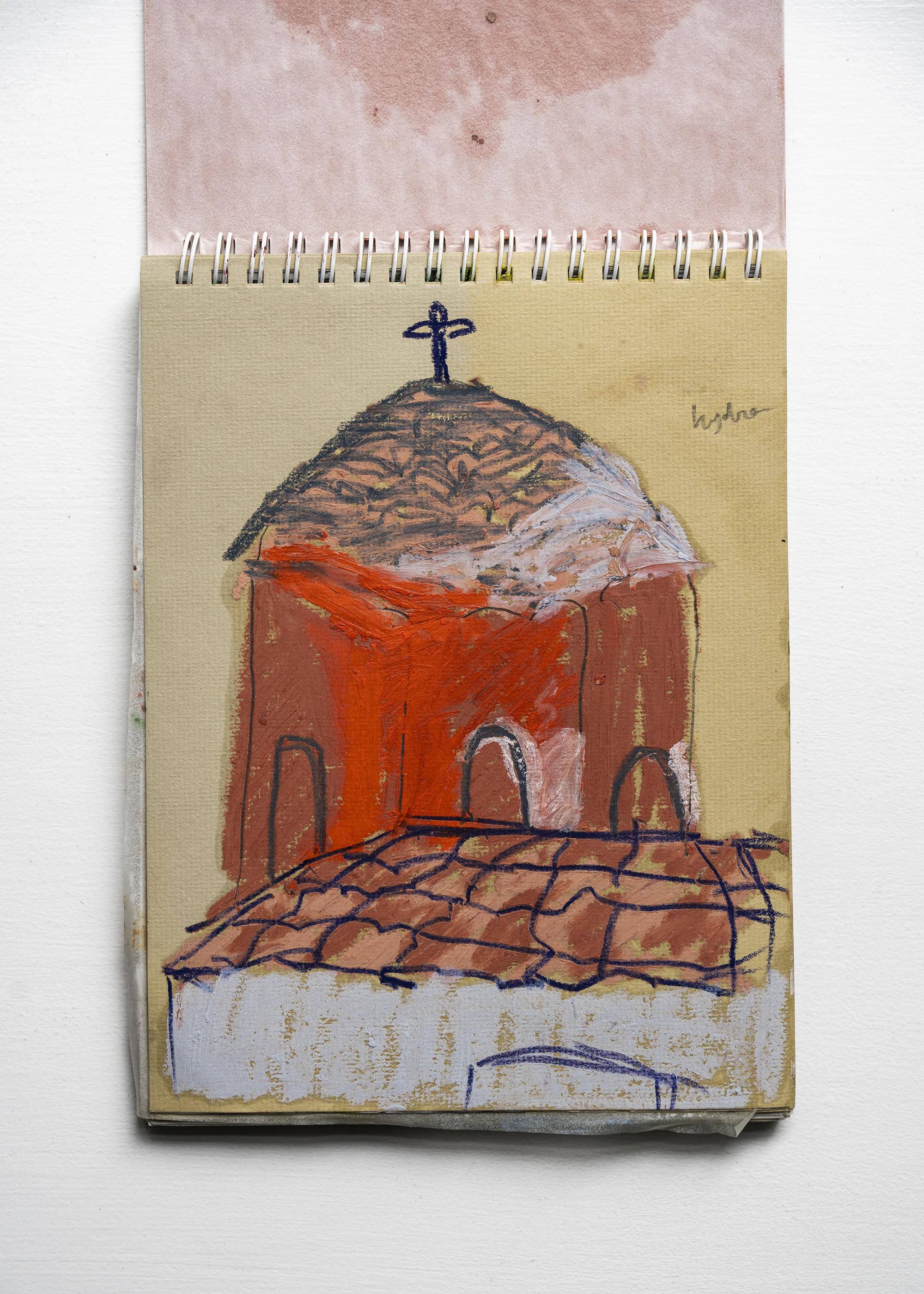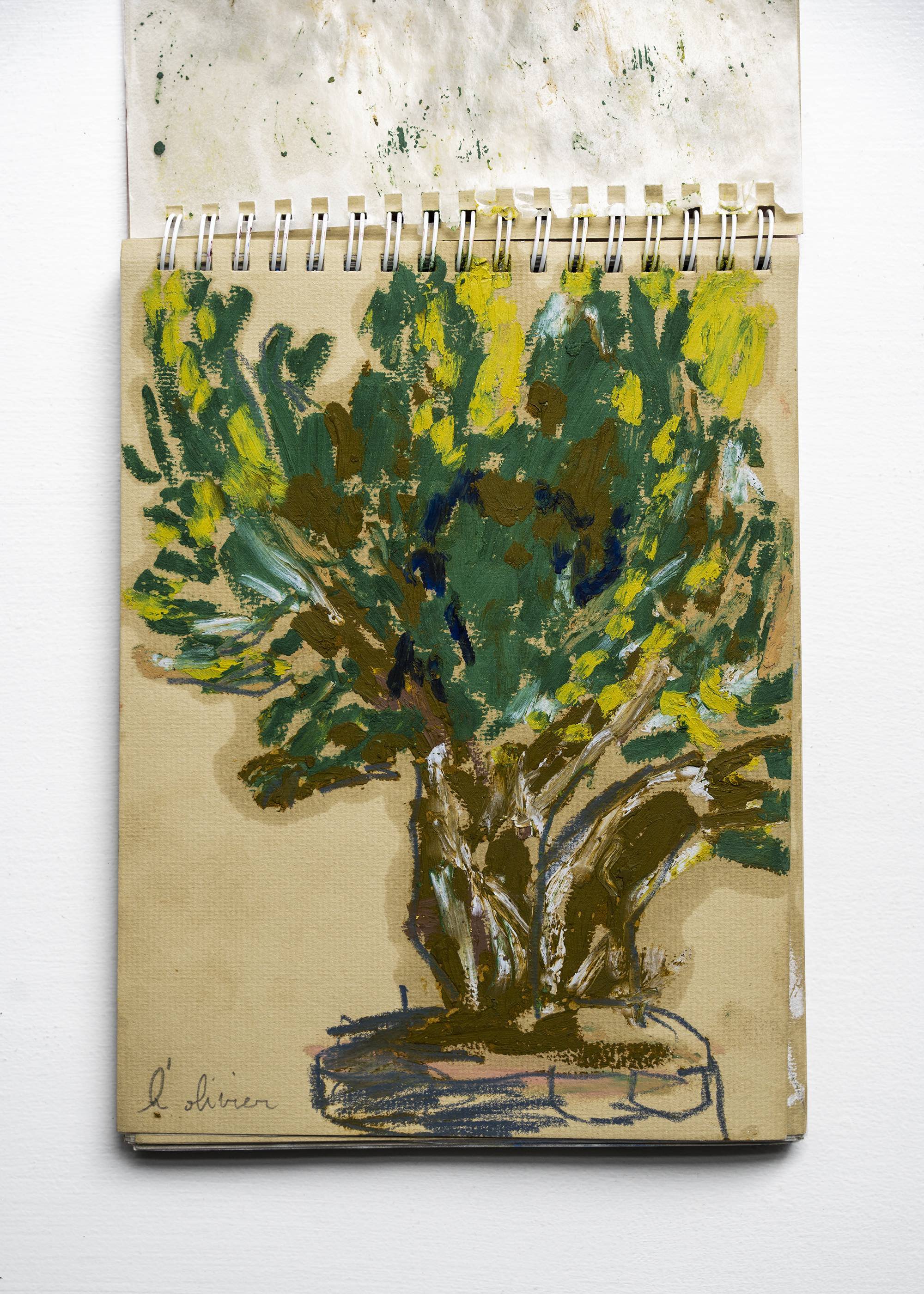 In Hydra she drew churches with red bordeaux tiles, reflecting the blue azur sky. 'It's a magical place. I found a magnificent olive tree in the middle of the island, next to the house where I was staying. To me it represented a true force of nature, giving a peaceful energy to the island."
"My highlight of the trip was Saint George chapel on Lycabettus Hill, where I drew the Barbarie figs," she reflects. This hill has a great view of Athens and the little chapel is a safe place protecting the city." Her final week in Greece was spent in Spetses, drawing some details of the island, "and my friend Edwina's shoes (pictured below)".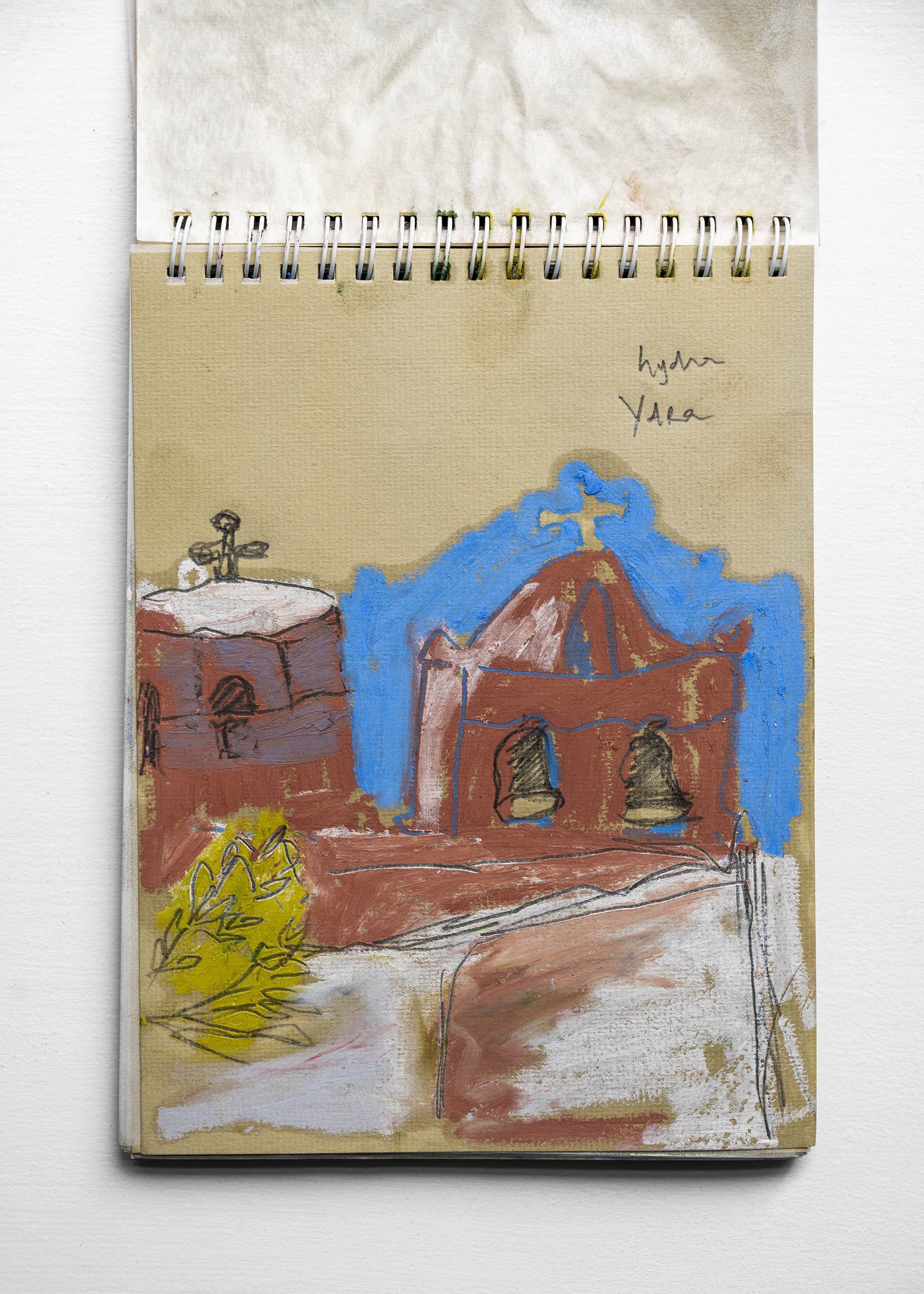 What influences your work?

 
Travel. Brazil and Mexico in particular. I like meeting different people and discovering new techniques. I recently went to a small town in Bahia, Brazil with my friend Sophie de Mello Franco; we made ten small woven works, entitled Potyra, and all the profits went to UNICEF.
I'm highly responsive to my environment, as a creator it is important to adapt. During three months in Mexico I learned an incredible new weaving pattern, working with beads to make jewellery that I then translated into artwork. It was a very laborious process, but you have to push yourself into new ways of thinking.
What challenges, if any, have you faced along the way?

 
To deliver the unexpected. I'm always aiming to push further, you have to create something people don't want, or don't know they want. Anticipation is key, and believing in your own narrative. Don't listen to all the different voices, do it your way.
Who or what most inspires you?

 
People everywhere fill me with admiration in unexpected ways. I just met an incredible blind poet in Athens, she feels so much but she doesn't see. I think those who find a new way in art are impressive. Louise Bourgeois, for what she represents to women; Steven Parrino, for the novel way he manipulates the canvas. They're pioneers. Also Donna Huanca, Stanley Whitney and Olga de Amaral.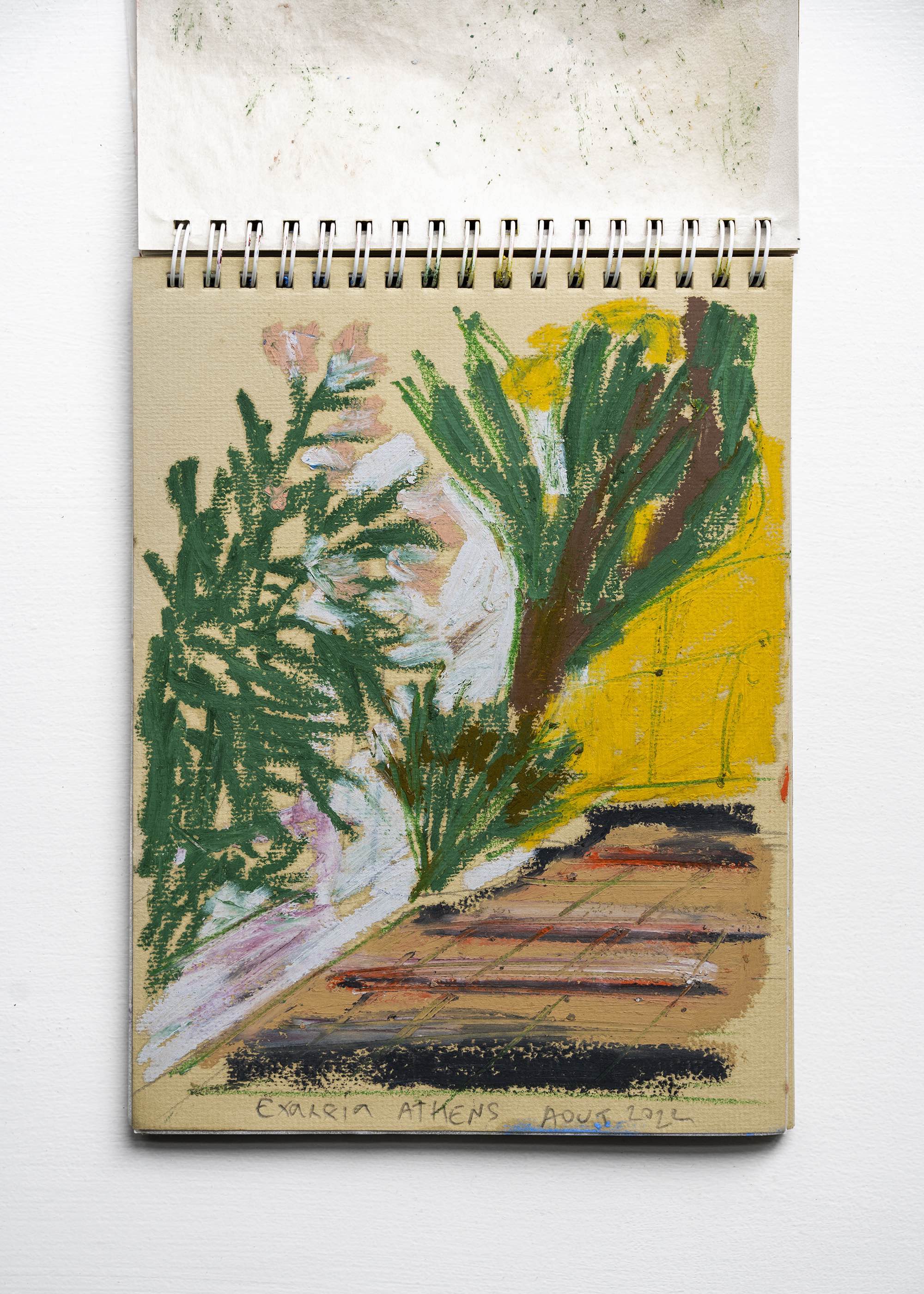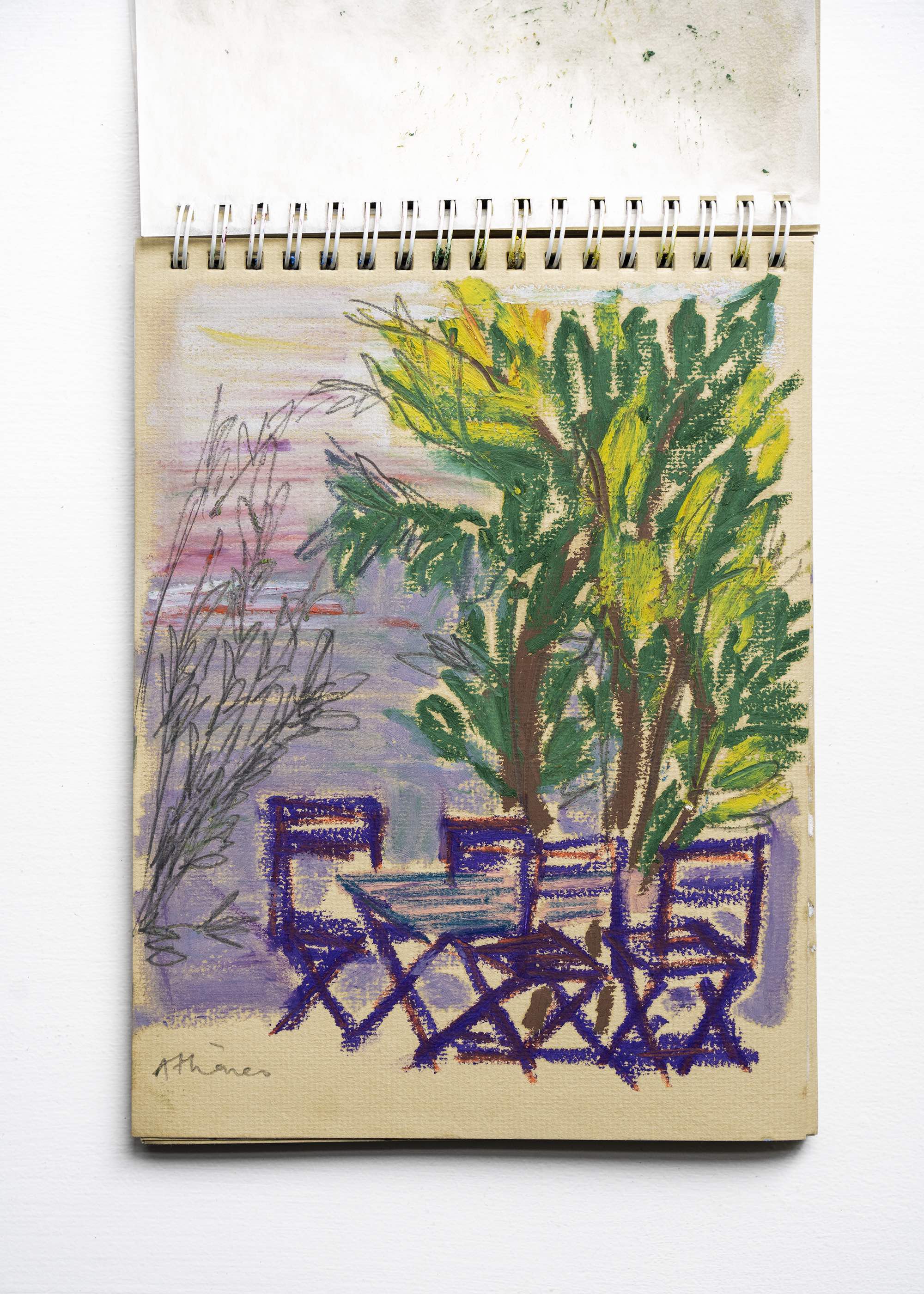 Where is home, both emotionally and literally?
Paris. I feel safe there. I always find my way back to Paris; my lover and all my friends are there.
What are the best and worst things about your work and industry, in your experience?
At best, I can create and be exactly who and what I want. At worst, as a collective, we do too much, create too much and don't say no. This dilutes the message. We can always produce more, and have more money as a result but you lose yourself in the process.
Are there any themes running through your work?

 
Literature. I read a lot; the work of Philippe Jaccottet and Françoise Sagan is particularly inspiring. Roland Barthes, Italo Calvino and Marguerite Duras. My most memorable show was called Rendez-Vous at Galerie Mitterrand in 2022 whereby I dissected the book, A Lover's Discourse: Fragments by Roland Barthes.
I also explore the concept of what it means to be a woman. We are still inadvertently sexualised professionally. I think we have to fight for personal space much more than a man. I'm very private, and am conscious to protect my boundaries regardless of my gender.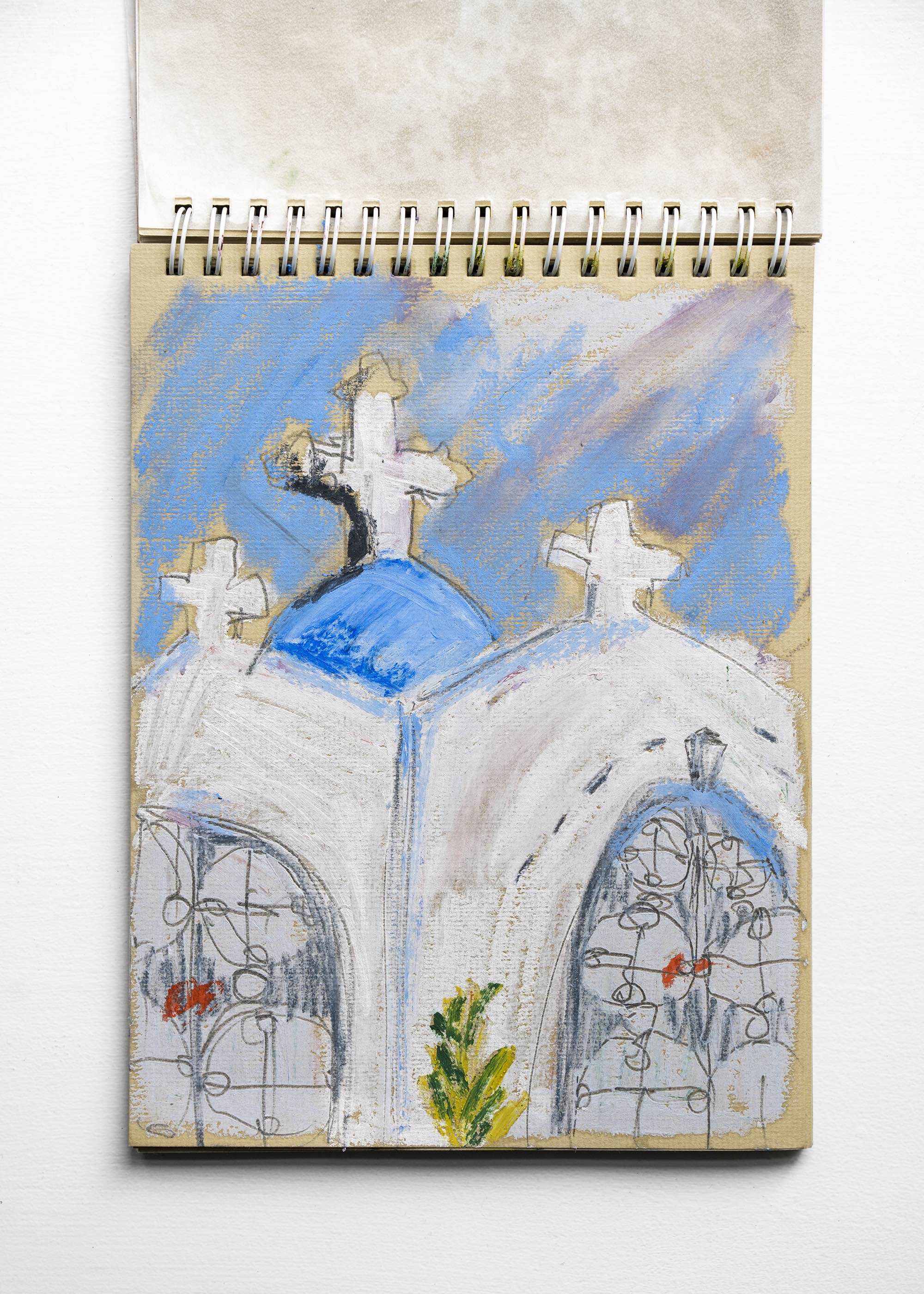 Where does fashion meet art in your mind?

 
The two worlds often collide. Gabriella Hearst has been a huge champion of my work, we met through a mutual friend in New York. I admire her focus on craft in fashion; Gabriella prioritises sustainability, not like the huge conglomerates. She's a true artisan in every sense of the word.
Your favourite artist or artwork of another's?
The American artist, Brice Marden, who is currently showing at the Museum of Cycladic Art in Athens. Incidentally, he lives in Hydra.
Your favourite museum or gallery?

 
The Louisiana Museum of Modern Art in Denmark; The Musée d'Orsay in Paris for classic elegance, and New Museum in New York City.
What do the next 12 months hold for you?

 
I'm releasing a book at the end of October In Paris, the result of a two year long project and we're planning the launch in Mexico. I won't do as many shows to have a bit of a break. It's important to stop and take a step back. Think and take your time.
Explore More
Discover striking photography and thoughtful prose from the world's most atmospheric interiors #worldofcabana