Interview by Camilla Frances
Images from
Nelson Hancock, Bjorn Wallander, Fernando Bengoechea
and
Miguel Flores-Vianna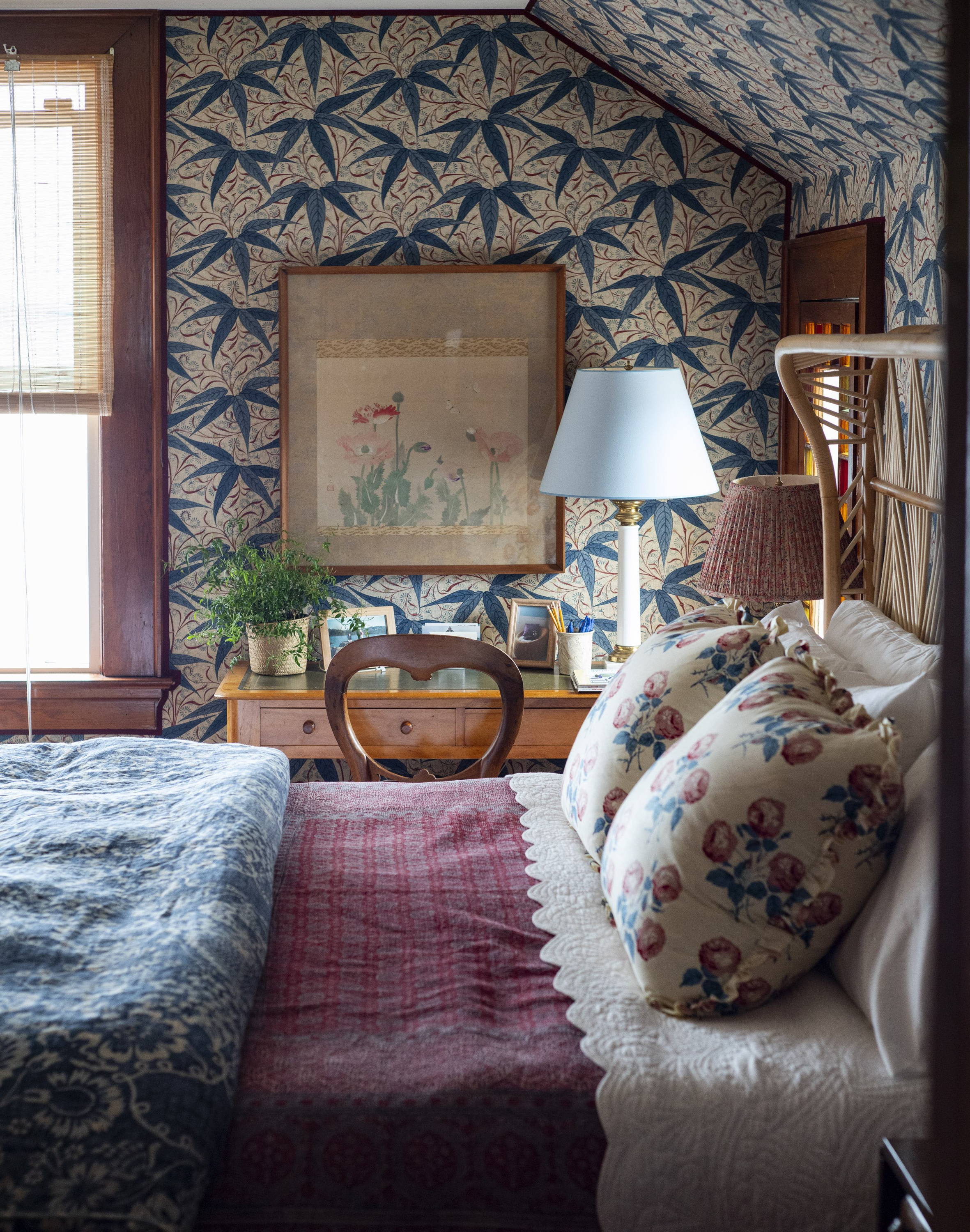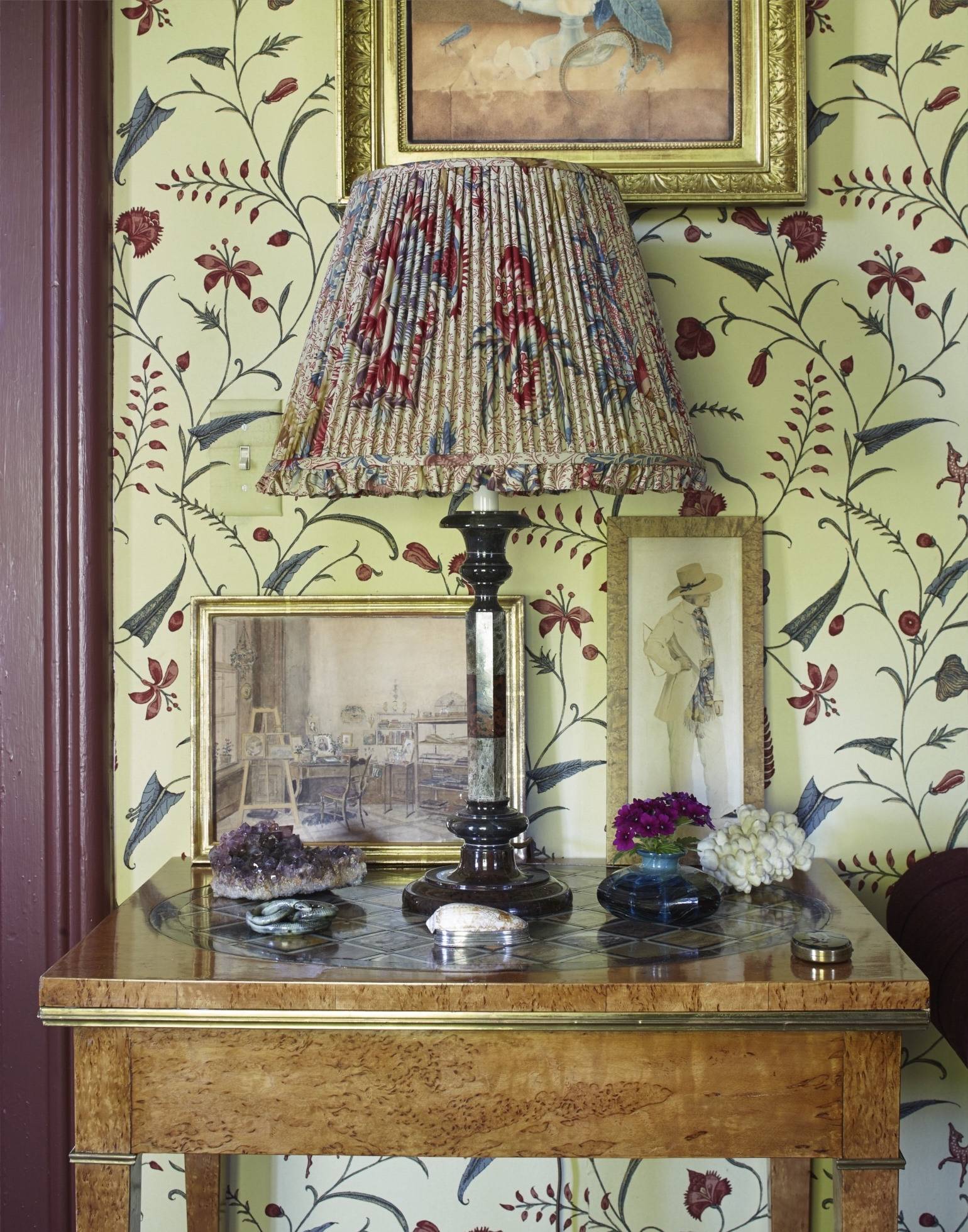 Acclaimed US designer Markham Roberts creates timeless interiors that encapsulate the very best of classic North American style, mixing antique and contemporary furniture in rooms that are both laid-back and sophisticated. His own homes, which he shares with his partner, the art and antiques dealer James Sansum, are much admired, while his scholarly approach to design has led to two successful books: Decorating: The Way I See It and Notes on Decorating (both published by Vendome Press). Markham shares with Cabana his greatest challenges, happiest memories, favorite antique fairs and career-defining moments. 
The best party I've ever been to:
It's hard to top the fun of friends' weddings or wild 40th birthday parties - my own having been a particularly great night for me - but, in the not-so-distant past, a large group of friends from university came to the Greek island of Patmos, to celebrate one of our group's 50th birthdays, which she had brilliantly orchestrated with great tact and consideration. Houses were taken for us, lunches and diners planned, mopeds delivered. We were shown every part of the beautiful island - remote beaches, the incredible monastery, and picturesque hikes. It was the best few days of combined relaxation and revelry, culminating in a big party our last night, under the stars, into the wee hours with toasts and dancing like we were twenty again. We have all remained close these many years, and thanks to our friend who brought us together on that beautiful island, we learned why it is so special to her and were able to spend time together laughing and arguing and enjoying each other's company.
The most memorable trip I've taken:
Traveling for a day through the Sahara to a remote Egyptian oasis, after eating a tiny brick of hash during a college trip with our professor of Egyptology, was definitely a highlight. But because the memory of that trip is a bit hazy, I have to say the most memorable is the first I took on my own, without my parents and sister. When I was eight, my grandmother took me to Disney World and I thought I was the luckiest, most-loved boy on earth. I had my own room, her complete attention, and I loved the whole experience from beginning to end. The park was fantastic and the hotel had water slides dumping you directly into the pool - long before the days of 500 foot slides one sees now in ads for resorts. I thought I might just die and go to heaven. Yet even the mundane aspects were fun to me - the flights, the restaurants, all the people we encountered. It showed me what a lovely lady my grandmother was and how she organized everything so well.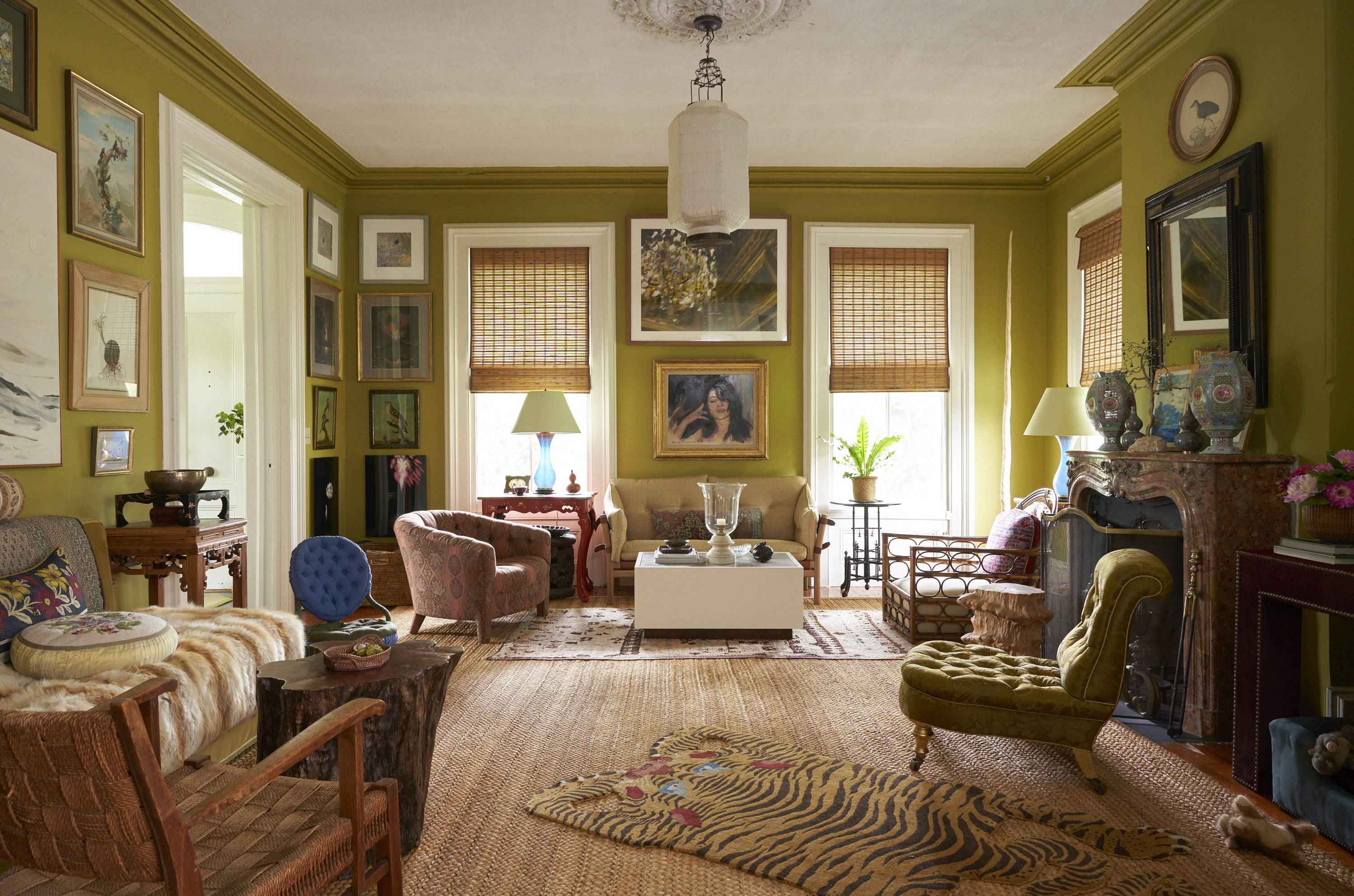 A moment that changed or defined my career:
The first project I took on after leaving Mark Hampton's office to go into business for myself. A friend's mother, who had always taken an interest in me, told her best friend, who was thinking of redoing her apartment, to give me a call. It was a simple act of kindness to put two people together, done most likely without much thought of just how immeasurable the effect it would have on me. I got the call, went to the meeting, and ended up getting to transform a grand triplex penthouse apartment (pictured below) for the great American heiress, Charlotte Ford, author, philanthropist, and world's best hugger. It was a job I am sure any decorator would jump for, and I was given total trust and one of the best experiences I will ever have on my very first professional step.
The greatest challenge I've overcome:
Walking away from parental funding at a time when I had not yet started my career and therefore really benefitted from the financial help. However, I realized that certain things come with certain controls. So, I made the decision to make myself financially independent. And though I am not as financially as savvy as I should be, I know it was the best decision I ever made.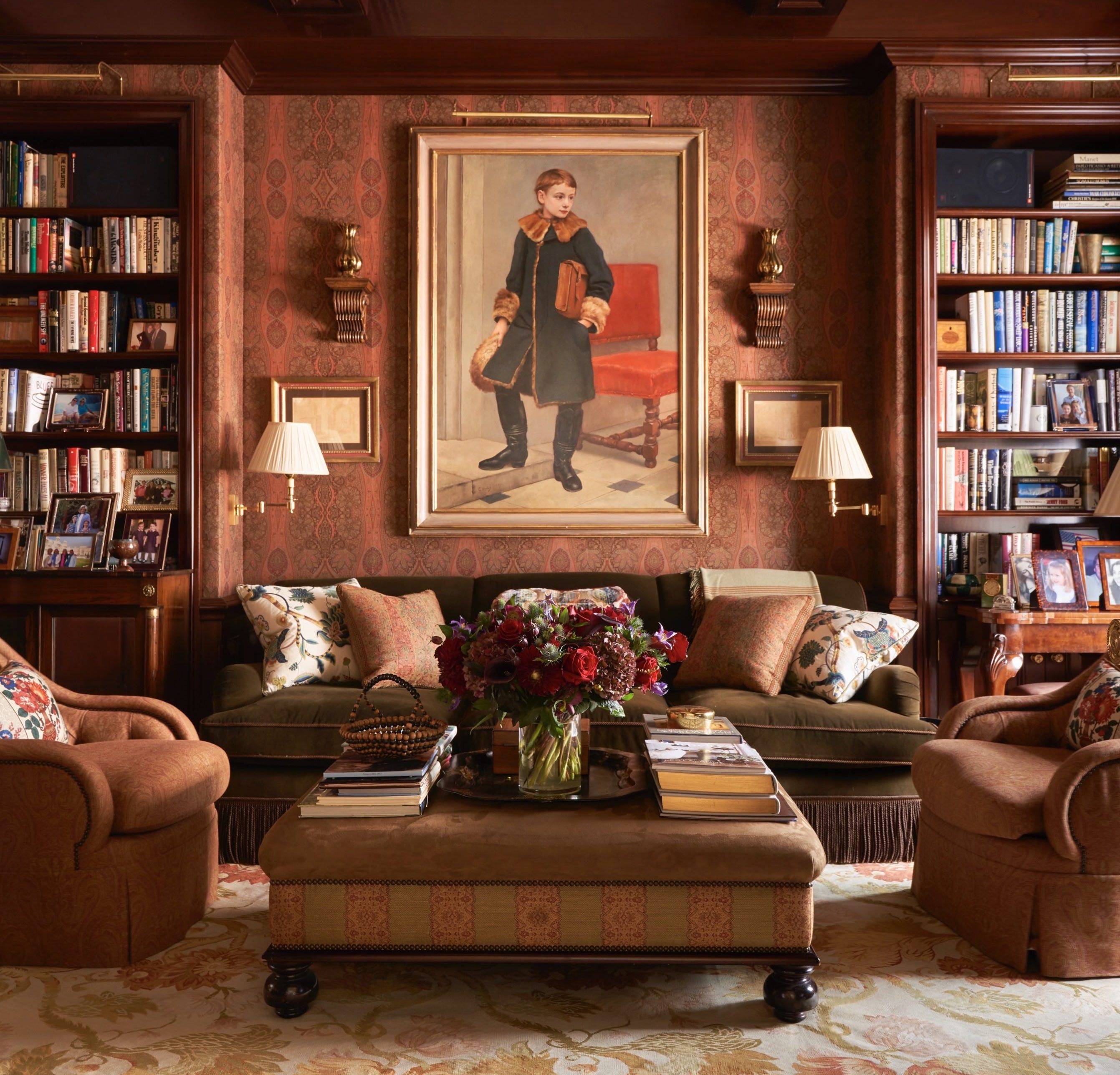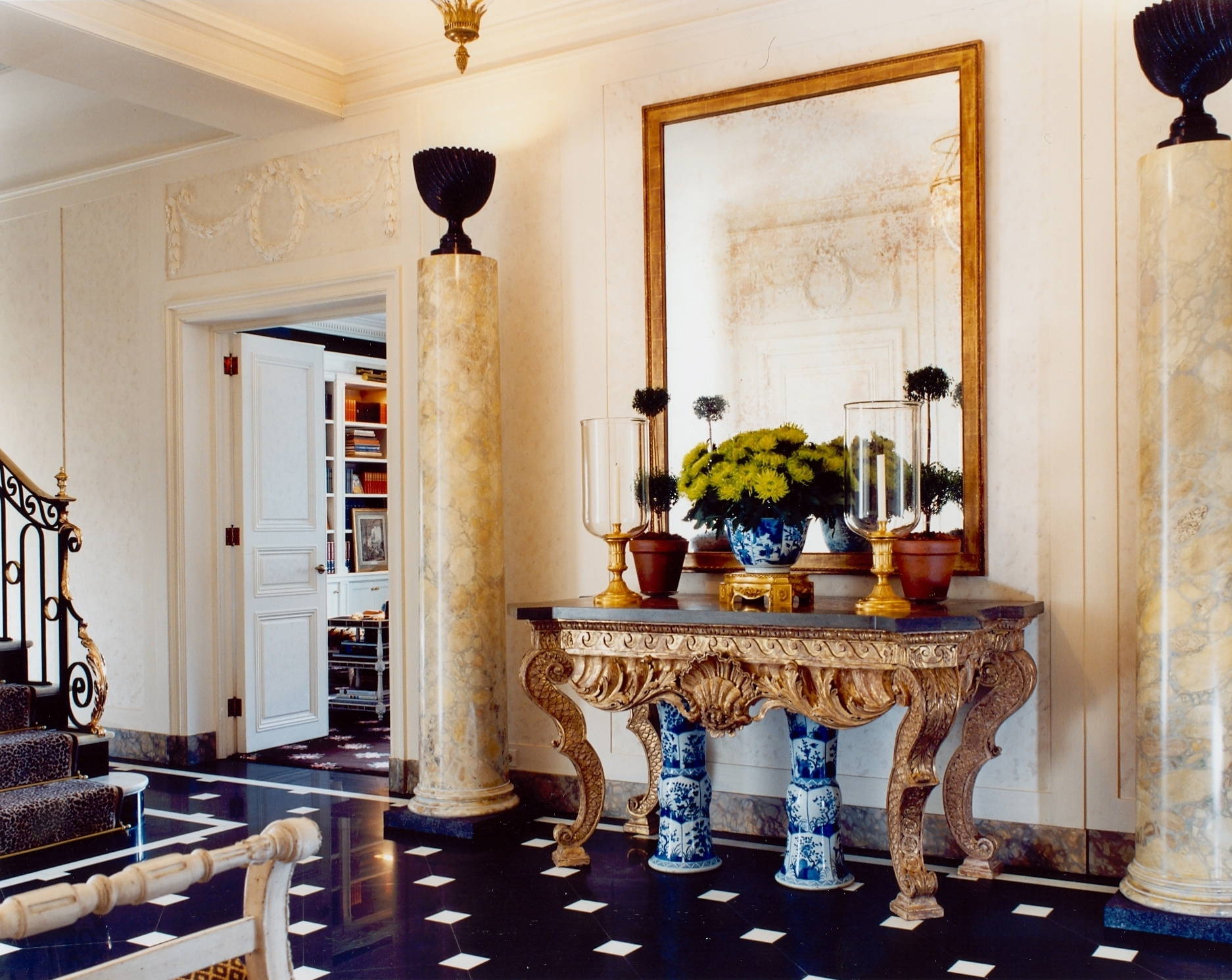 An object I would never part with:
There is a painting of a beautiful woman that always hung in my grandfather's dressing room, when I was a boy. The subject was a famous Greek beauty, painted in the '40s by a French artist. It hung against brown tweed walls, lit by an old-fashioned picture light, in a room full of handsome Georgian furniture. And it now hangs in a place of honor in our house in the country. In retrospect, I see that everything around me in that house was something collected and put together thoughtfully by my grandparents. I am lucky to have many of my grandfather's things, but that painting is the one I love the most. To me, it represents the sophistication of what I think of as the great American tradition of looking outward to the world, collecting different things, assimilating different influences, and bringing them home in a way that reflects us and our intellectual and artistic interests.
The best gift I've ever received:
For my 30th birthday, four of my very best friends, with whom I have spent the most time over the years, and who have trusted me as godparent to their children, took me on safari to fantastic camps in Kenya and Tanzania. I think they realized it was a trip I couldn't afford at the time, having just opened my own design firm while they had been making successful careers in finance. And, while the generosity of inviting me on the trip was not lost on me, it meant more that they had wanted me along with them so we could all be together.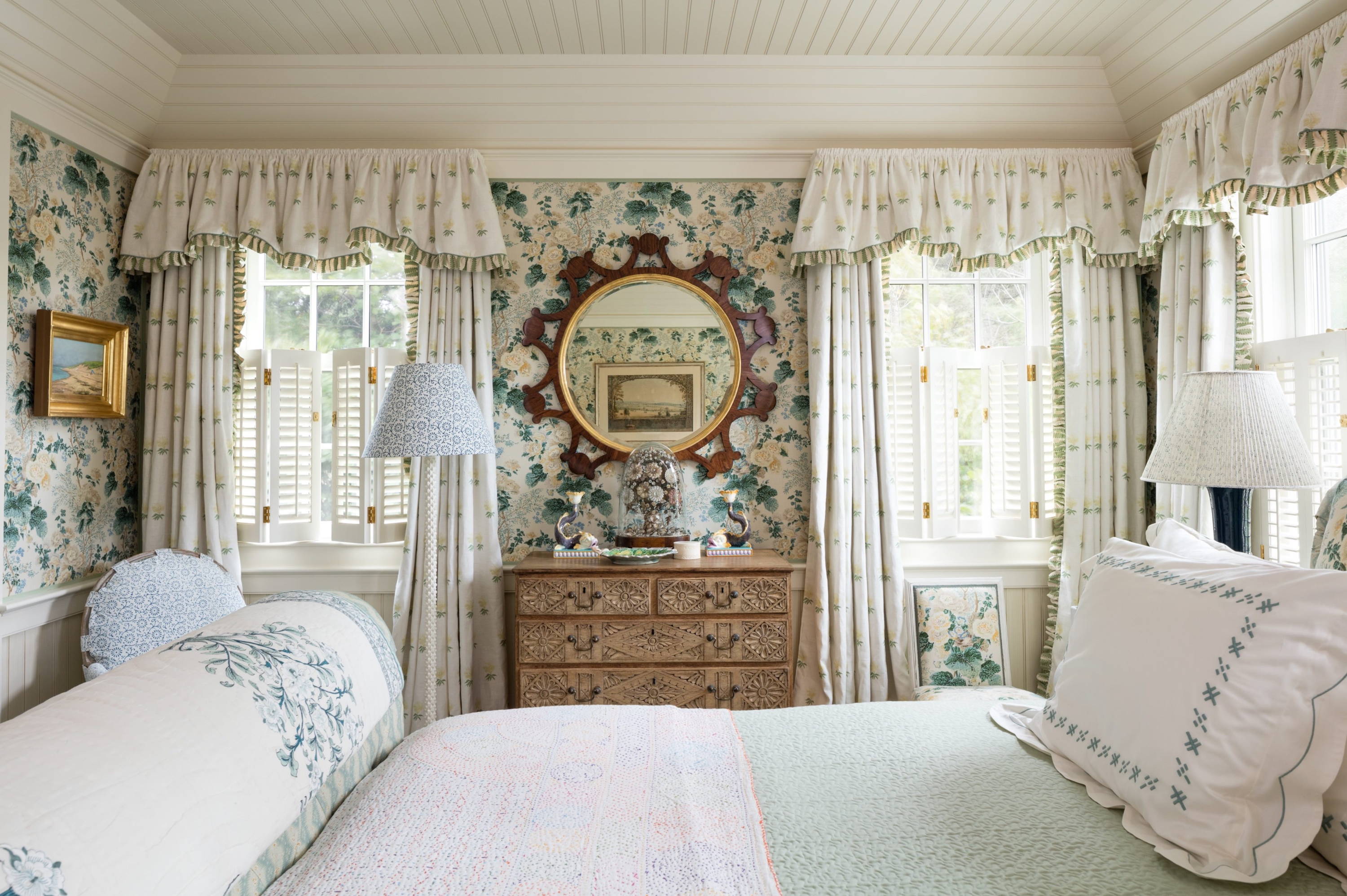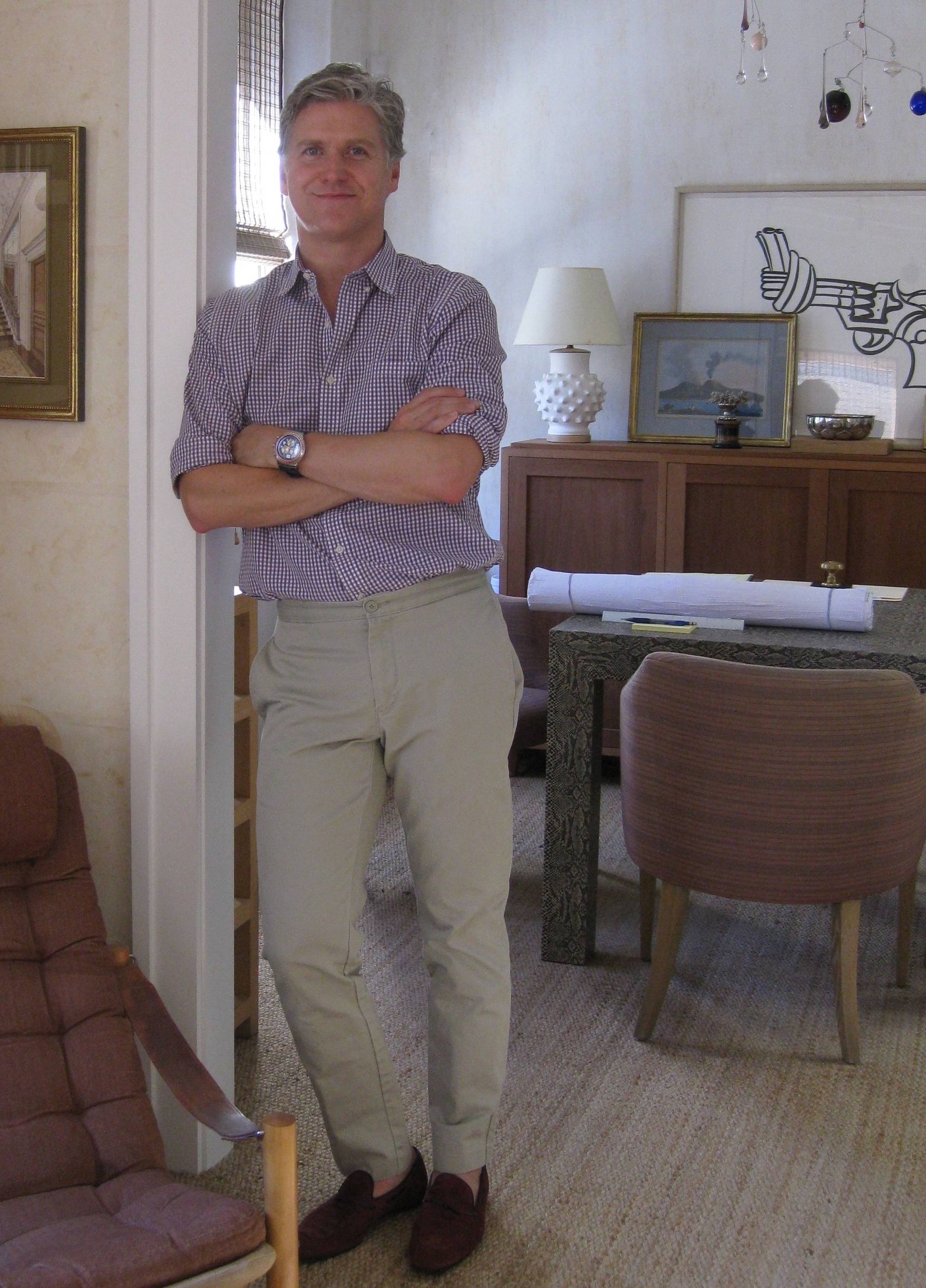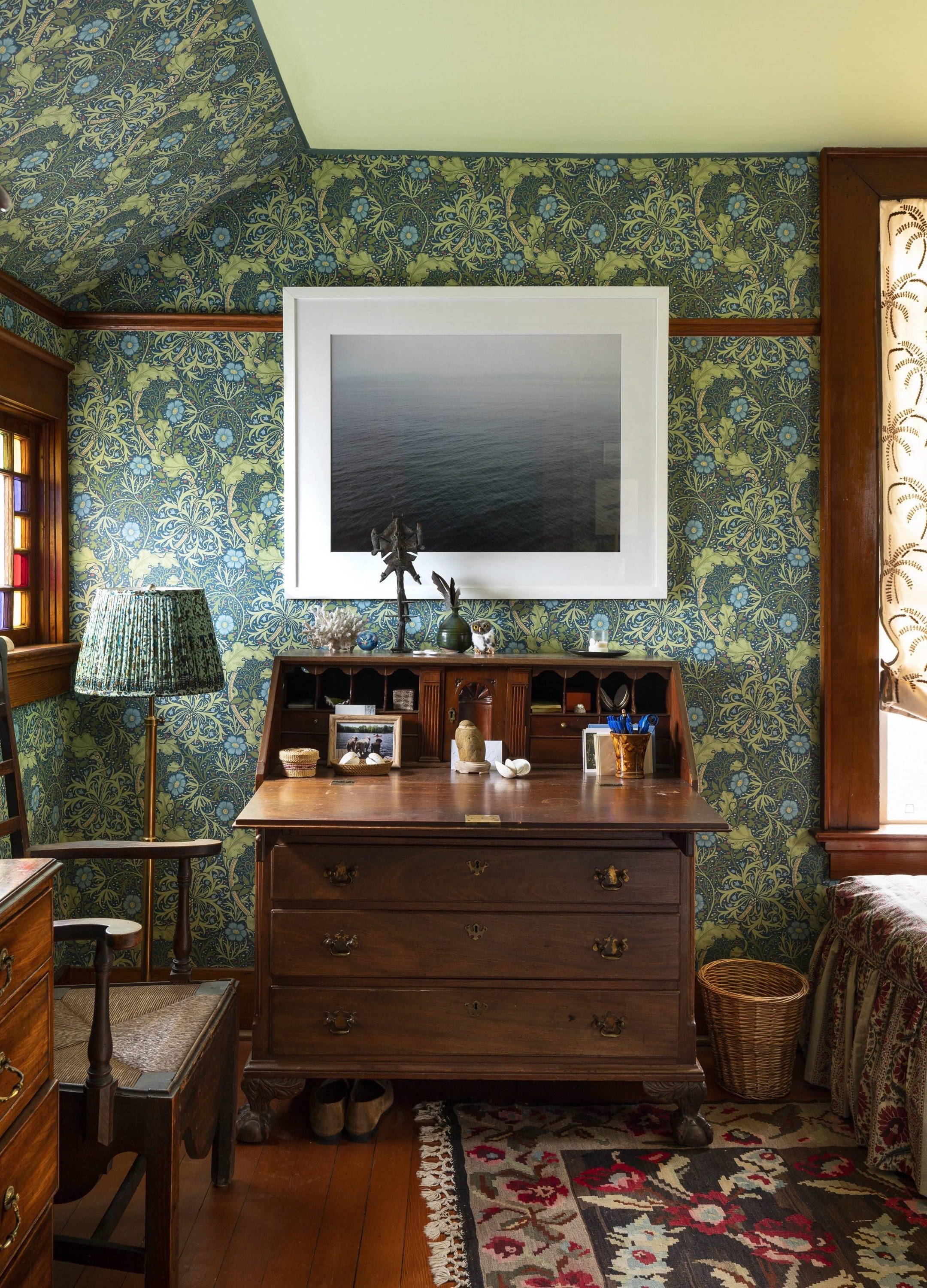 My favorite antiques fair:
I always love going to the Rhinebeck Antique Show at the fairgrounds in Dutchesse County, NY.  It is a total mixed bag - you can find a great carpet, a cool old cow bell, a charming old planter or wicker chair, a lovely painting, or something completely odd and unusual like a Victorian tole-work vitrine with a curious lock (pictured below, hanging high above the fireplace).
I

deal interiors in three words:
Comfortable. Attractively-lit. Layered.
Distasteful interiors in three words:
Trying too hard. Done for show. Not lived in.
I feel most confident when wearing:
Handsome dinner jackets, or well-cut grey suits always make gentlemen look the sharpest, but I love my boring preppy uniform of khakis, an Oxford and loafers.
My signature scent:
Verbena in summer, Vetiver in winter.
My all-time favorite fabric:
Even more than the great Braquenie, Colefax, Decors Barbares or Le Manach prints, I love and most often use cotton velvet in a myriad of colors.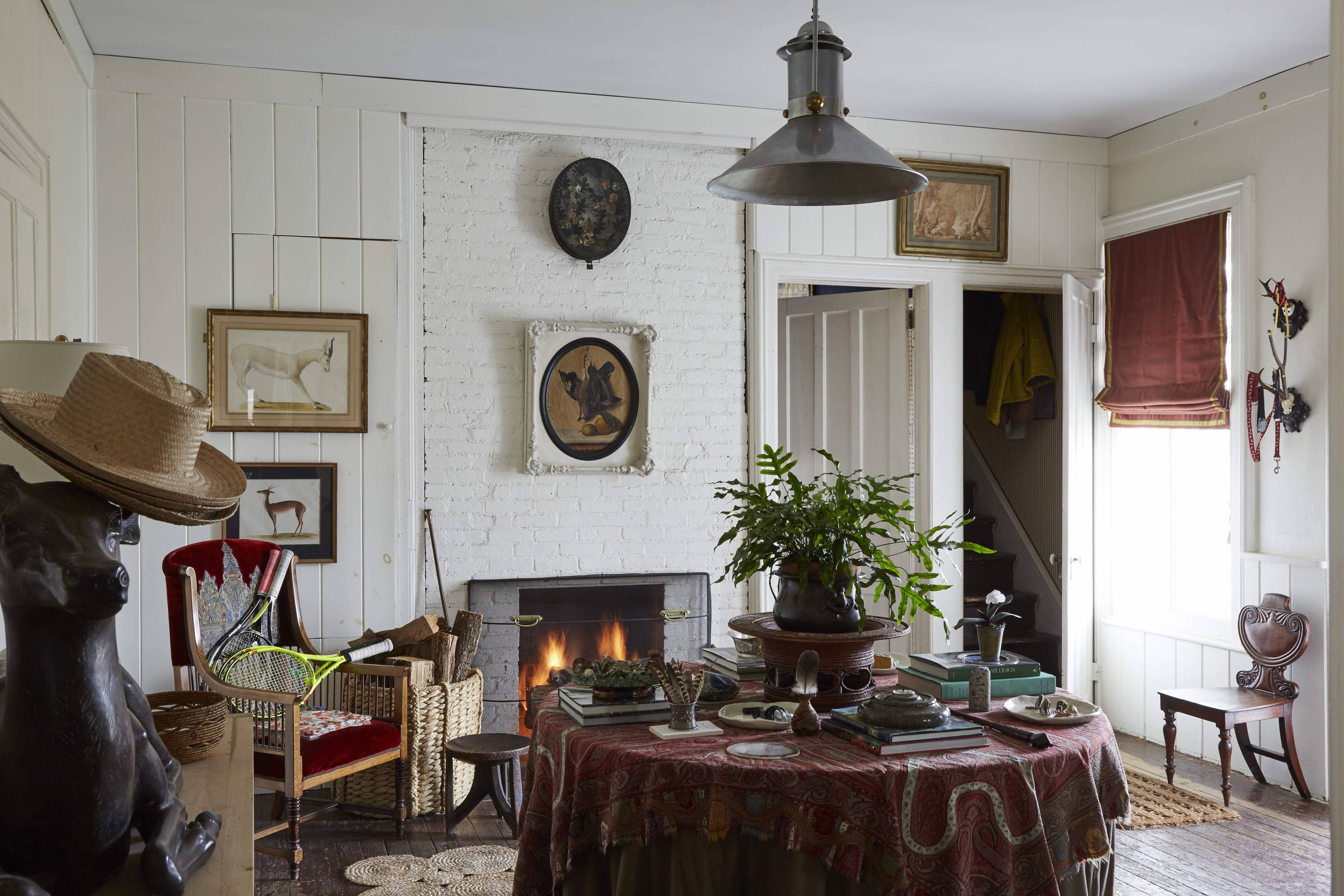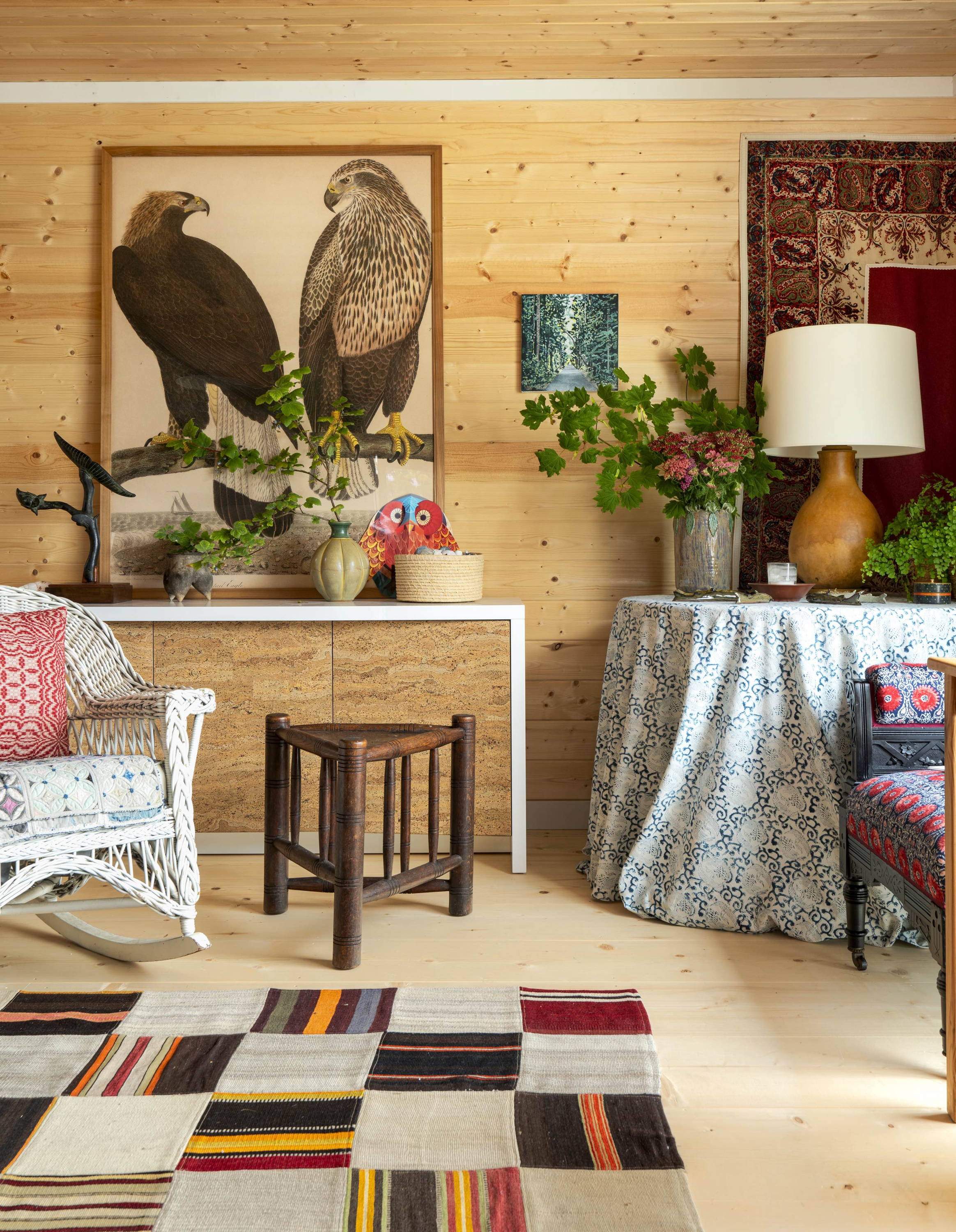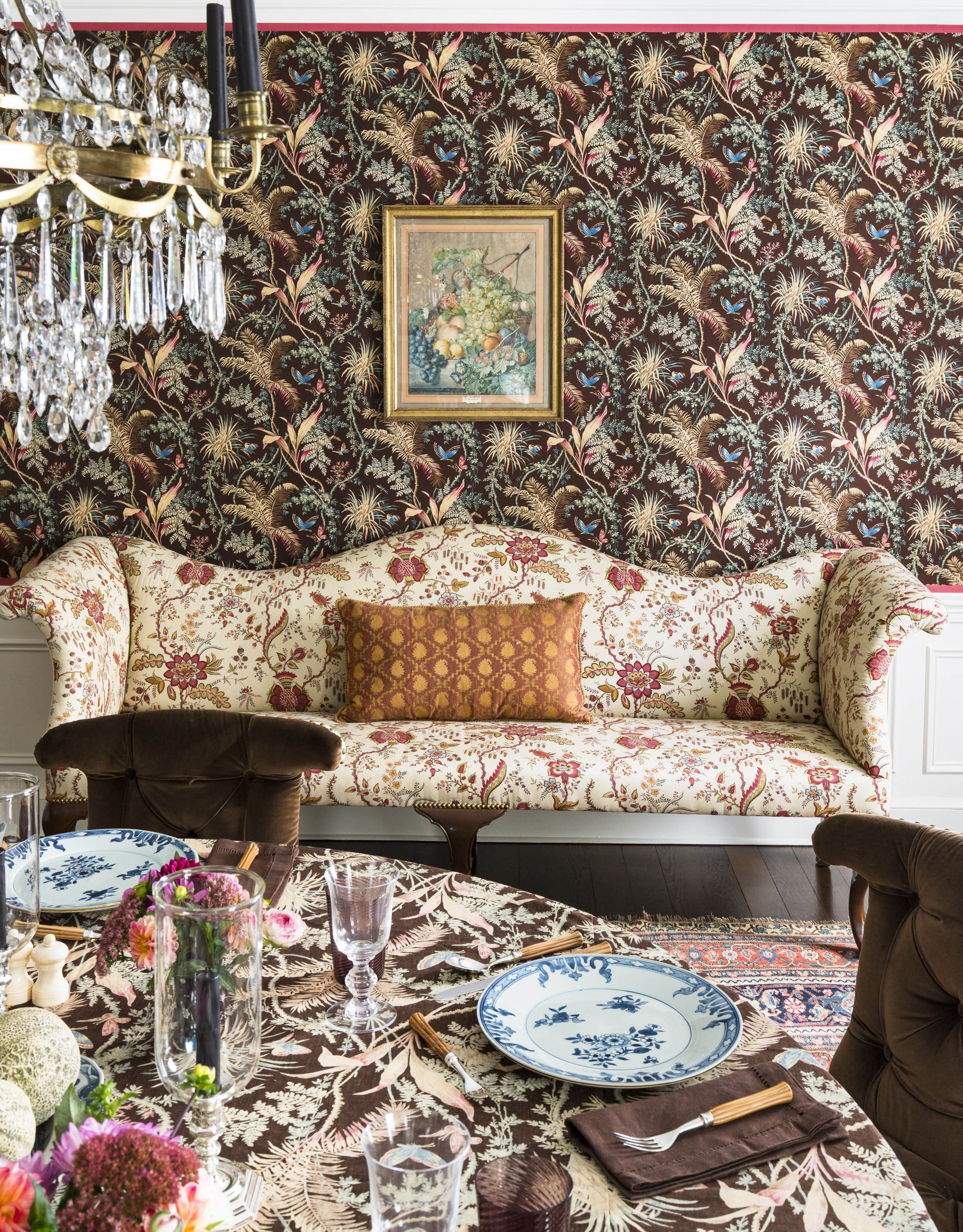 The person I owe the most to:
I have to say persons: my partner, James Sansum, who is the best part of my life, helps me in every way, and thankfully checks me and holds me back whenever necessary; Mark Hampton, for giving me my first real job, allowing me to be a part of his life, and for showing me how to be a good decorator; and my grandmother, who taught me, by example, many important things about life and how to live it.
The most interesting dinner party companion:
Dominick Dunne was a great friend, he would come for dinner almost every Sunday night. He was hilarious and smart - he had a keen sense of the absurd and was able to laugh as hard at himself as he would about others. More than anything he was a wonderfully supportive friend. 
A new artist whose work excites me:
My friend, the artist Anthony Prud'homme, who paints unbelievably well. I have two of his paintings, which I practically shoved people out of the way to buy, and he is currently working on a commission to paint one of my favorite rooms, which I cannot wait to get. (Hoping he sees this and will hurry to finish.)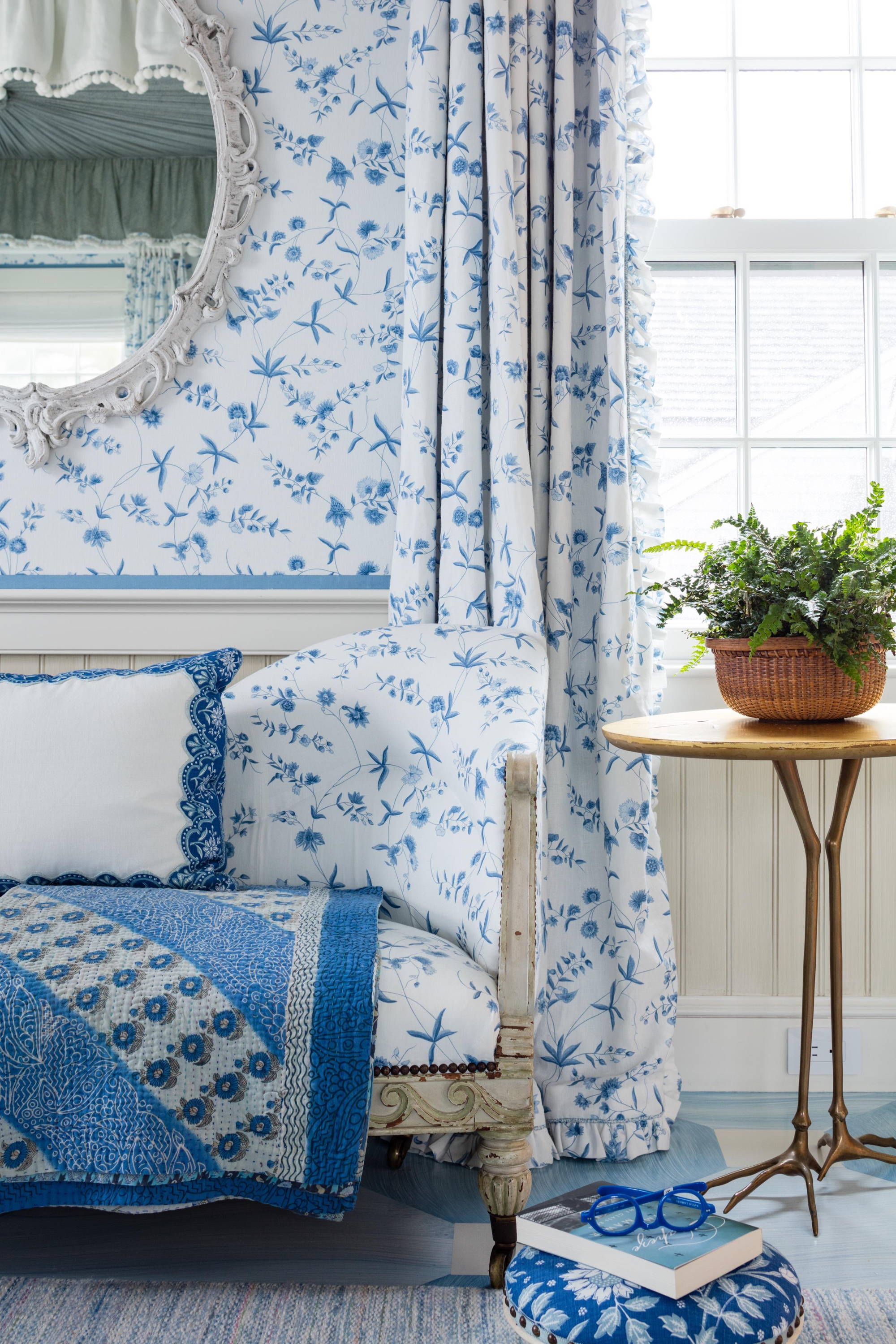 Markham's new home will be exclusively revealed in our next issue, Cabana N18.
One master: No one can paint like Sargent.
One muse: My mother, who is a kind, funny, considerate, and lovely lady. She taught me to be my own person, and at the moment I am especially proud of her.
One city: New York.
One artwork: A portrait of our dog, Harriet, by the artist Julia Condon.
One book: Faulkner's The Sound and the Fury.
One museum: The palace, gardens and park at Versailles.
One shop: Cove Landing, NYC.
One song: Aretha Franklin, I Wonder.
One color: The spectrum.
One flower: Japanese anemone.
One word to describe my style: I leave that to anyone but me.
One word to describe Cabana: Splendid.
Explore More
Discover striking photography and thoughtful prose from the world's most atmospheric interiors #worldofcabana