Words by Sophie Goodwin
Images from Birley Bakery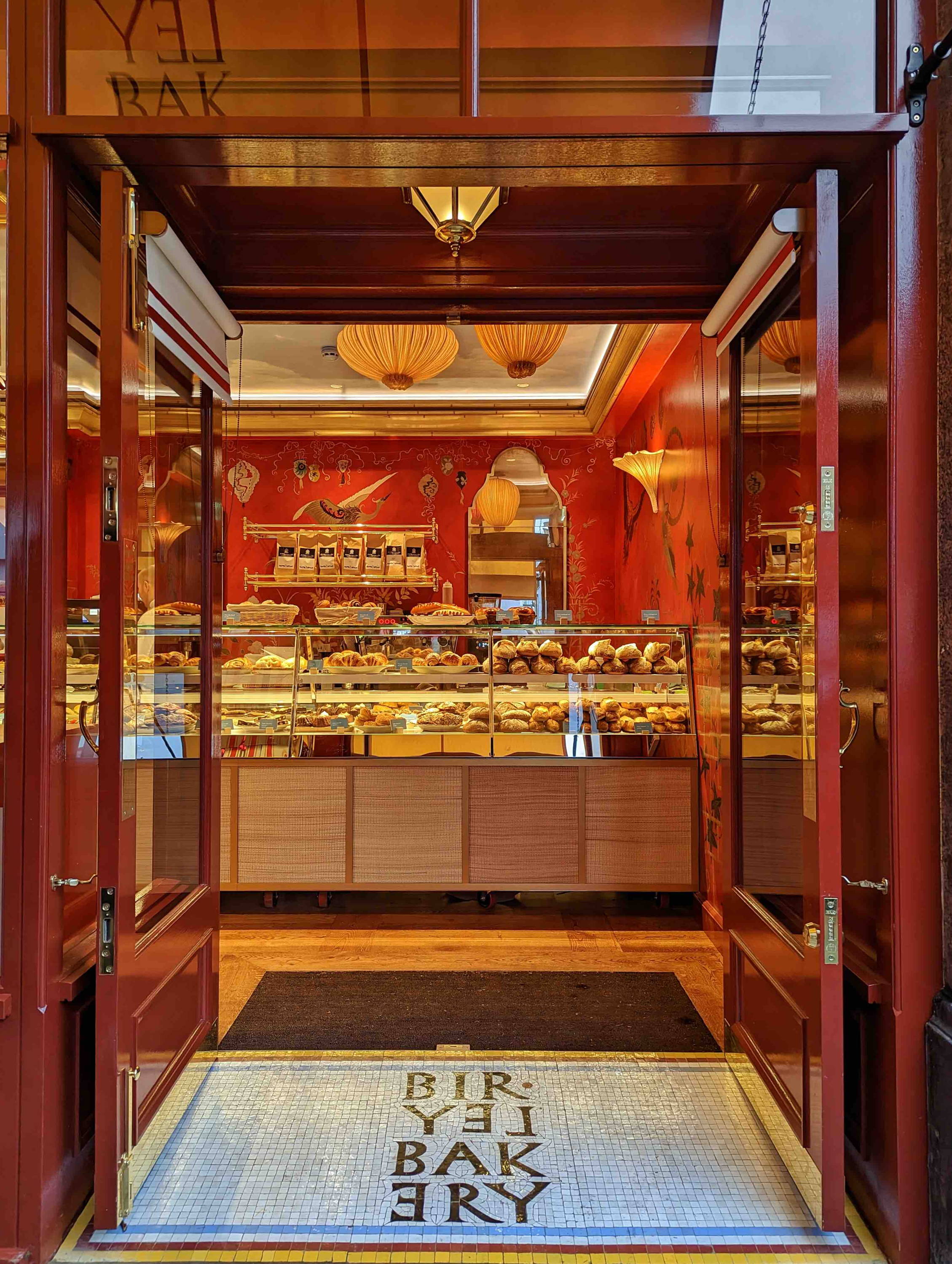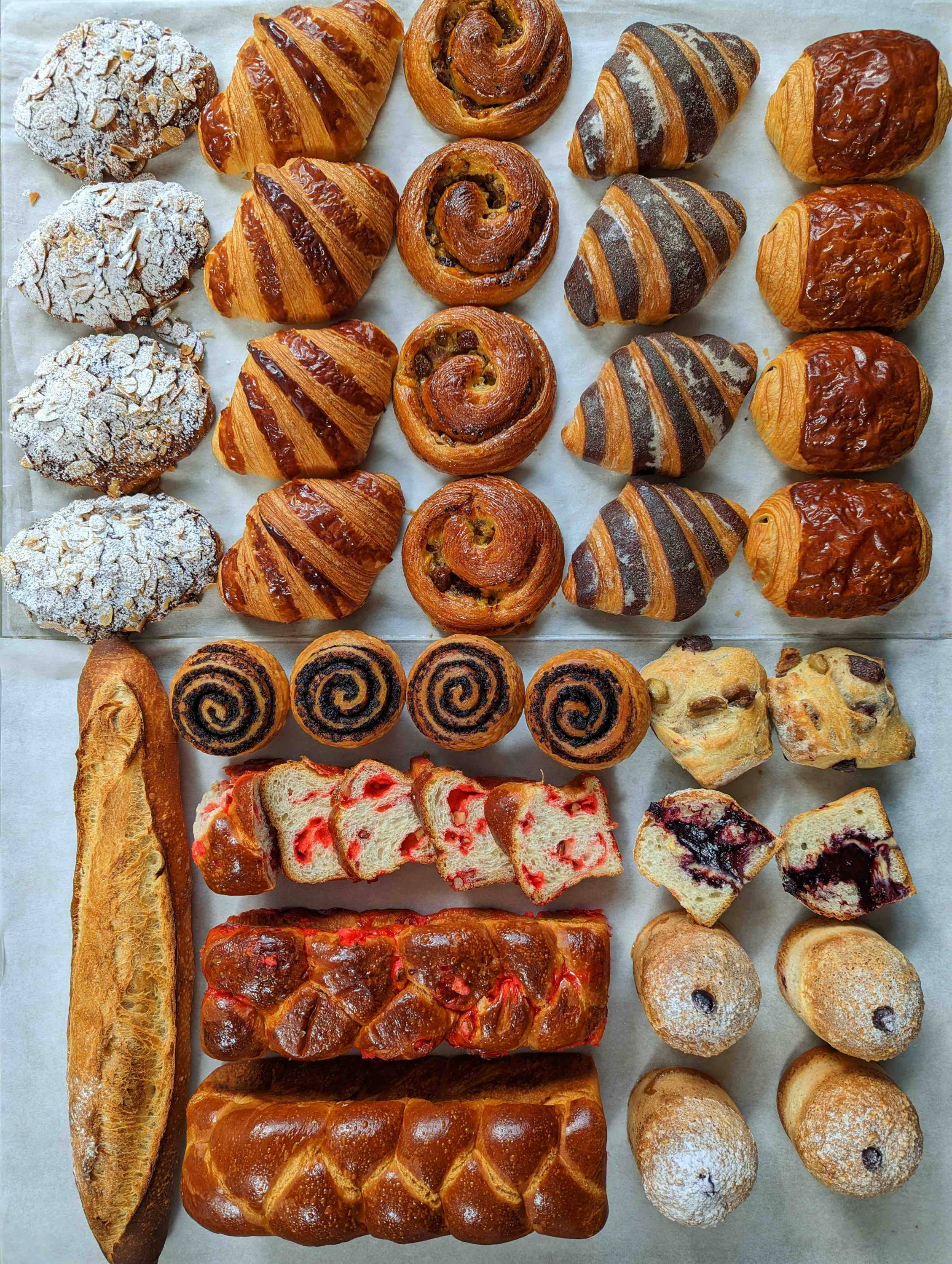 Birley Bakery hits London: Sophie Goodwin talks to Robin Birley's Executive Pastry Chef, Vincent Zanardi, about the importance of childhood memories, hard work and the magic of his Mille-feuille.
Robin Birley's empire is a carefully considered one. Only expanding in an organic way (without selling his soul for a financial fix), the latest string to Birley's London bow, joining 5 Hertford Street and Oswald's, is Birley Bakery on Chelsea Green. Robin met executive pastry chef, Vincent Zanardi, 12 years ago and head baker Eshak Belabed joined in 2017; the culinary holy trinity was complete.
The site was chosen to harness the neighbourhood feel that's guided Vincent since his youth, with their principle aim to share their sought-after breads, pastries, cakes and chocolates (5 Hertford Street's salted almonds and after-dinner chocolate slices are available to take away at last). Vincent's crucial ingredient is to add emotion: "In French we call it a 'geste généreux' - meaning, quite literally, a generous gesture. You can't cook properly if you don't love people. I'm not saying I love everyone. But it's about sharing - you have to want to give joy by what you produce."
Seeing this in the daily consumption at 5 Hertford Street, Robin and Vincent knew these treats should be available to buy, and both are well versed in their audience's tastes. "Regulars at 5 Hertford Street are well turned out and trim," Vincent says. "Men are as careful as the women. They watch their weight." So, he's halved fat and sugar ratios on all their goods (not that you'd know), resulting in airy, delicate pastries that are easy to digest.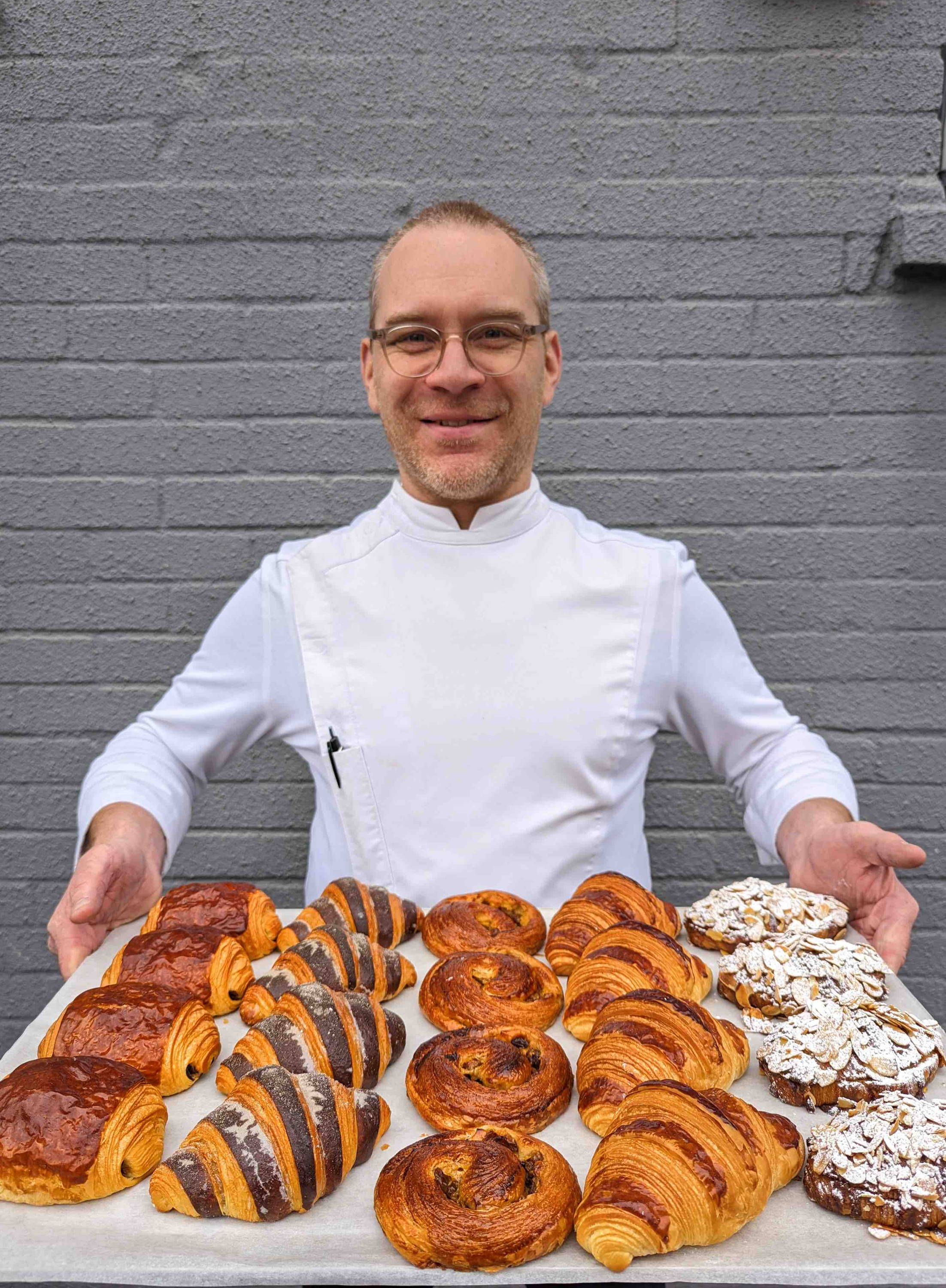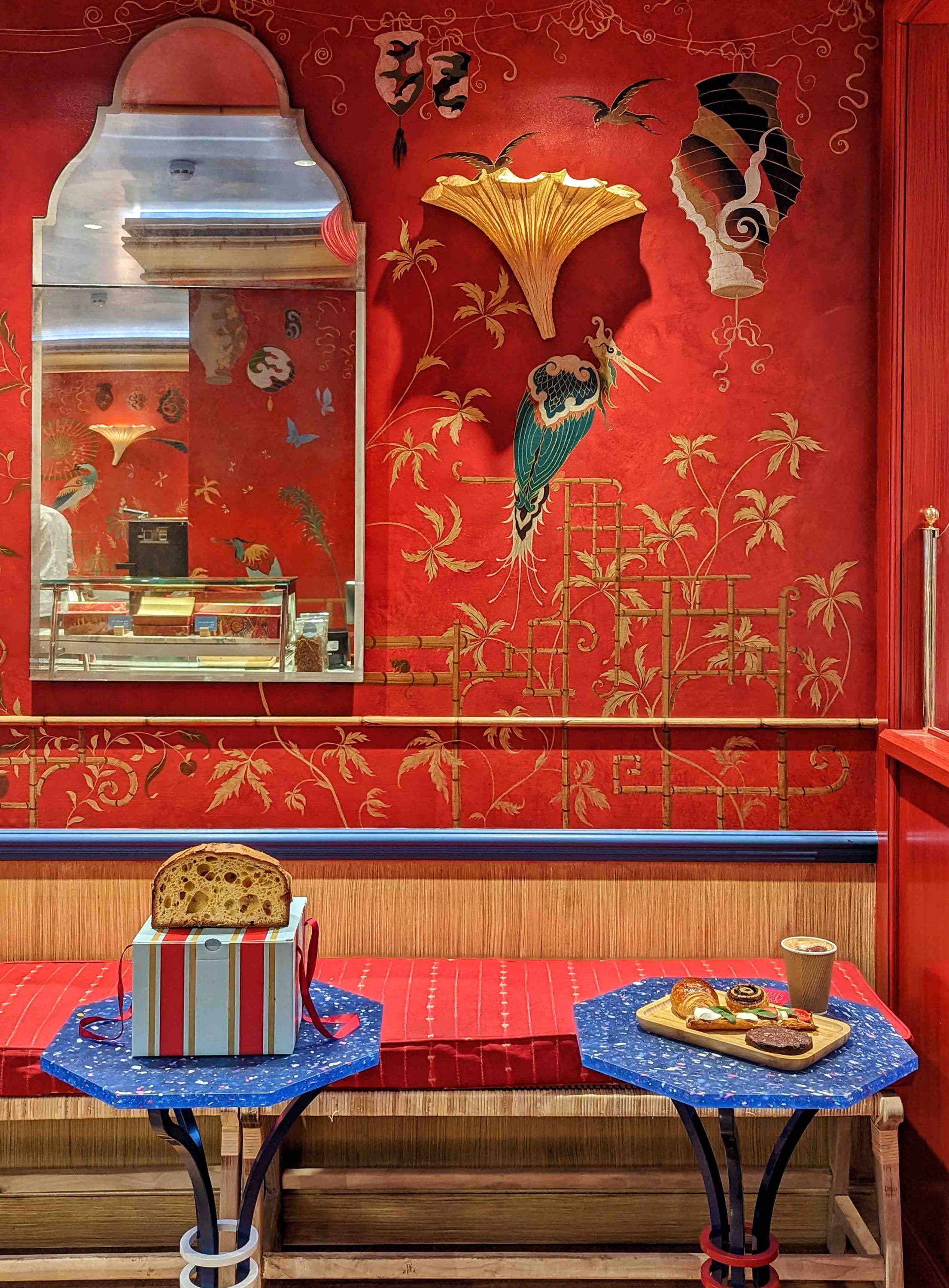 Softly spoken, yet steely underneath - working 15-hour days to prepare for the launch - Vincent is guided by his heart without ever ignoring his head; playing the long game (unlike other flash-in-the-pan Instagram chefs of our time). His favorite pâtisserie is Mille-feuille, but it's not available on-site just yet: "I want my Mille-feuille. The pastry has to still be crunchy at the end of the day - it's a real process. The team have been through a lot already - it will come at some point."
Vincent knows each of his delicacies as well as a first-born child - "don't close the bag with a freshly baked chocolate croissant inside, it will collapse immediately," he warns - while his almond croissants are "given special treatment", soaked in almond blossom syrup and filled with almond cream and frangipani. His moreish, rich-fibre loaf was a result of, "my years at the Tyrol hotel in Austria...one of the best in the world. There I honed how to create such incredible types of German style bread". Exquisite ingredients are hand-picked from his long-term global suppliers: vanilla from Tahiti; Piedmontese hazelnuts and Valencian almonds; sea salt from Brittany; honey from Bermondsey and wheat flour from an artisanal producer in Burgundy.
The French pastry chef discovered cooking at any early age, baking with his grandparents who had a huge impact on his life and were fully invested in food: "My grandmother was all tall as she was wide," he says. As was common practice in France, at 15 he divided his time evenly between school and working as an apprentice in a restaurant "from morning till night and the weekends as well". He was instantly attracted to baking; "Patisserie chefs were more into details than the chefs". After training in pastry he never went back, but still loves cooking, hence the enticing savoury options at the counter, including hot dog cravats and a vegan confit onion and cumin quiche.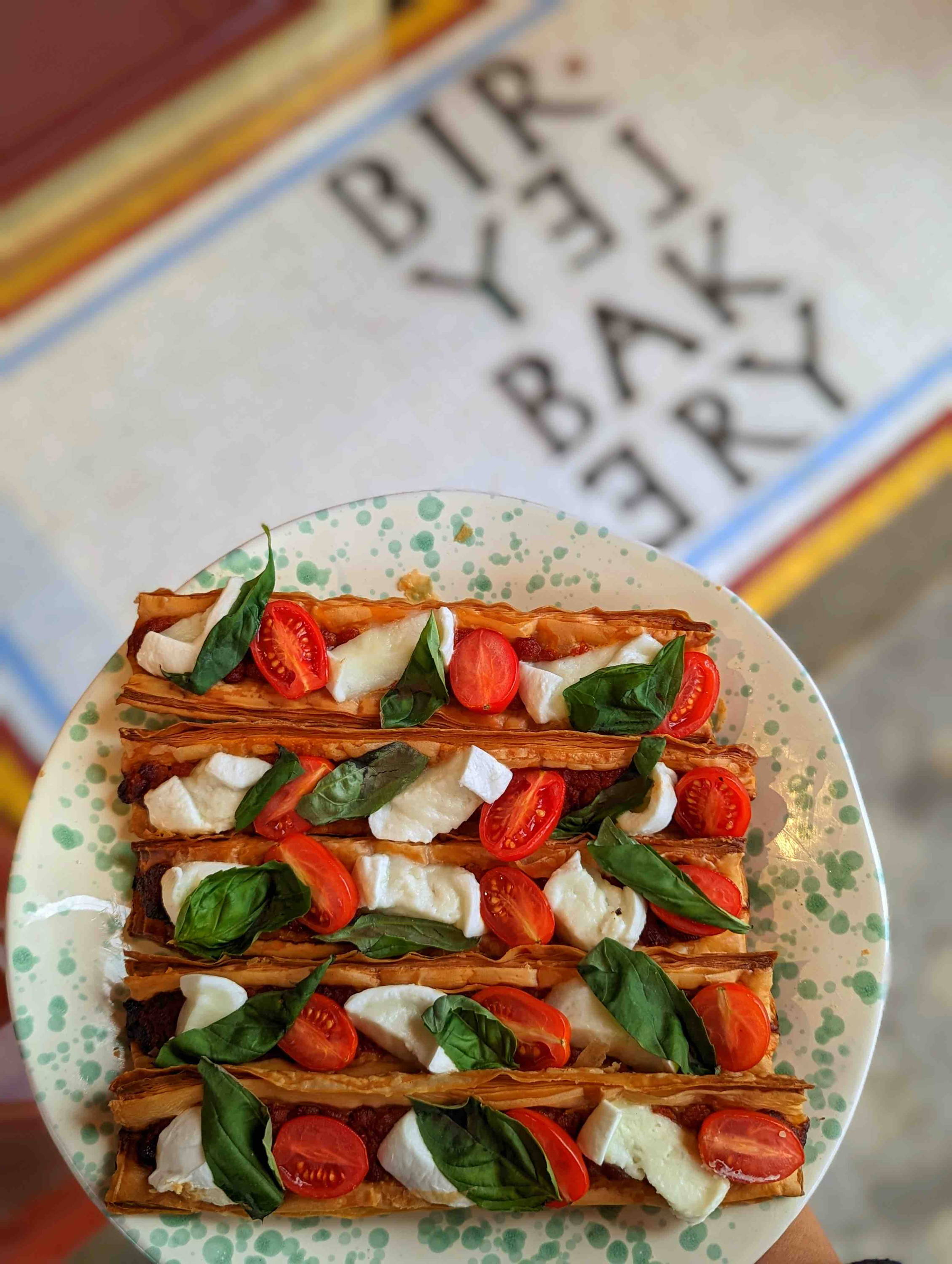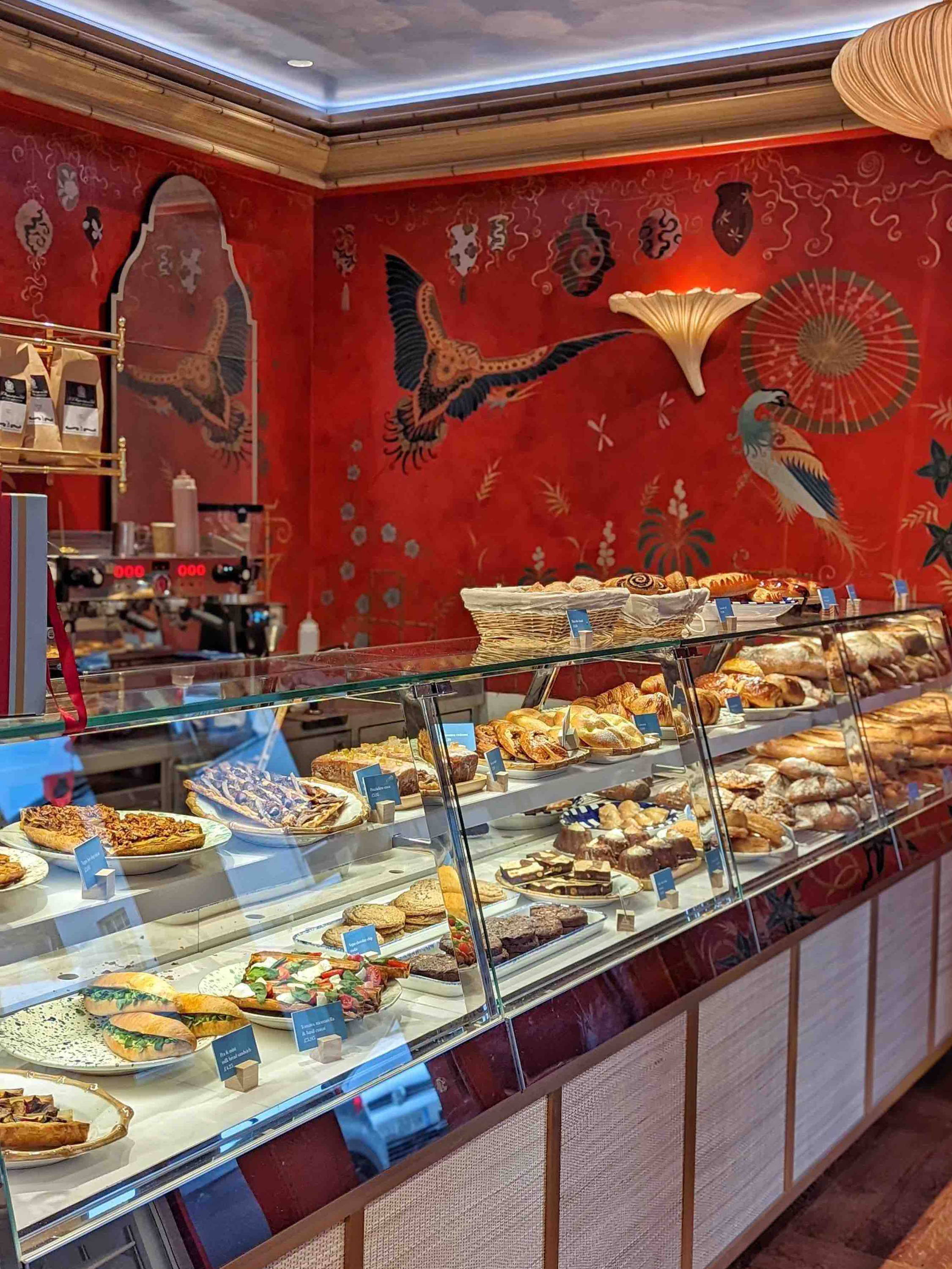 Vincent likes controlled abundance and, refreshingly, bakes for all the right reasons. Not fame, recognition or impressive profit margins - these are simply by-products not the root cause - but genuine passion and a desire to spark joy through his culinary creations. His eyes are everywhere, greeting anyone who stumbles into the bakery like a long lost friend, while his hands are as dirty as the rest of his staff - cleaning tables and taking payments while disappearing into the small open kitchen to check on Eshak, to whom he is is clearly close.
As for decor and packaging, in typical Birley style it reverberates tasteful, eccentric glamour - an aesthetic many emulate and few get right. "There's a cat on the ceiling and a mouse on the wall," he says, describing hand-painted murals by artist Lizzi Porter. Notting Hill-based JR Design are responsible for the shop's interior, inspired by the elegant, gilded motifs of 19th-century Japonisme, a design echoed in the chocolate gift boxes. Azure-and-crimson striped boxes for takeaway treats are by Fitzrovia designer Michael Nash Associates, while striped paper bags and coffee cups mirror the rattan seats of Parisian brasseries.
Birley Bakery is a modern take on a traditional French Boulangerie-Patisserie, bursting with heart and soul in the epicentre of London. The question is, why hasn't it existed before?
Birley Bakery, 28-30 Cale Street, London, SW3 3QU 
Explore More
Discover striking photography and thoughtful prose from the world's most atmospheric interiors #worldofcabana