CHRISTOPHER THOMPSON ROYDS
Interview by Sophie Goodwin
Images from Christopher Thompson Royds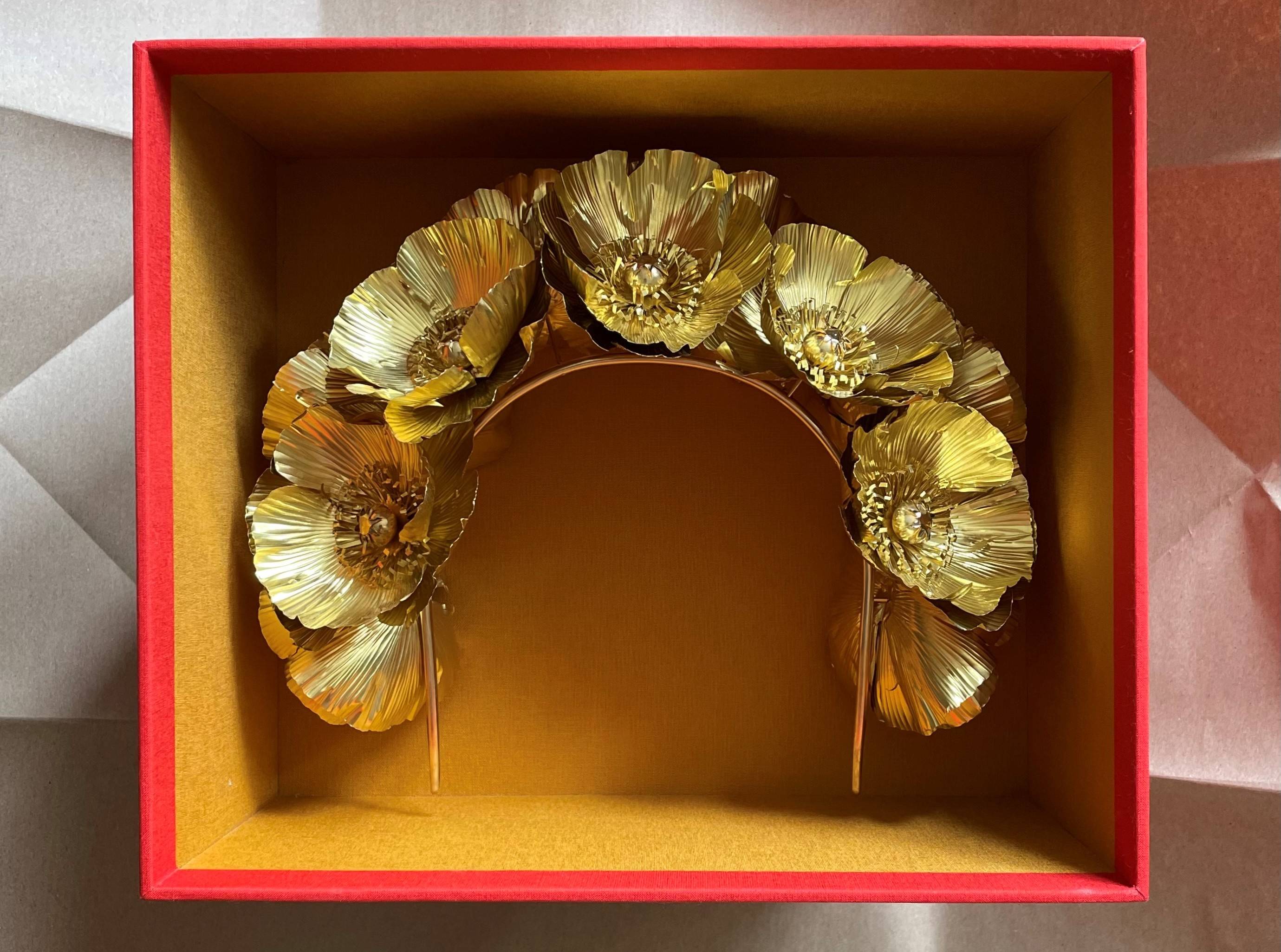 Artisan and jeweller, Christopher Thompson Royds, creates chandeliers, tiaras, jewellery and charms, informed by the English countryside. Working predominantly in gold, his work can be found in some of the world's leading museums, including London's Victoria & Albert Museum. He talks to Sophie Goodwin.
Can you tell me how your creative journey began?
I grew up in the Oxfordshire countryside, wonderfully free; there was lots of ambitious stream damming (we flooded a field once, much to the annoyance of the local farmer), den building, and making wheat mazes. This was the beginning of having a plan and realising it - on whatever scale.
Who or what most inspires you?
My friends: many of whom also work in creative industries, so there's a cross over. They are also long suffering and supportive in multiple ways, not least discussing ideas. As well, I've co-opted a Godson's buggy as a vehicle for carrying flowers and branches to work with, his mother has had to try on every necklace to make sure they fit comfortably, another friend has styled some shoots, another writes my press - and so on.
Where is home?
Notting Hill, London – just off the Portobello Road; you can often find me in either Wormwood Scrubs or the cemetery that borders the canal, looking for early-flowering specimens to work from.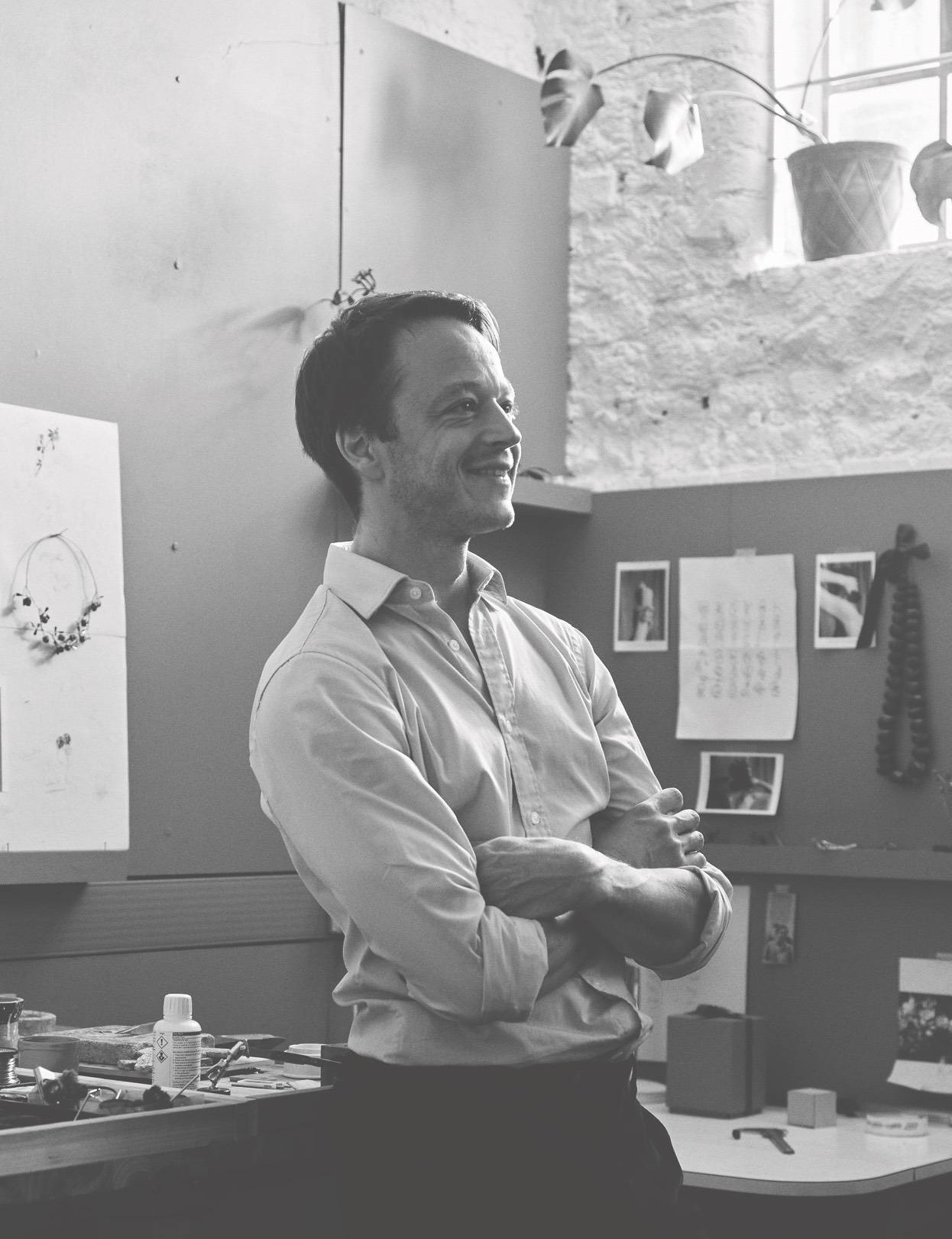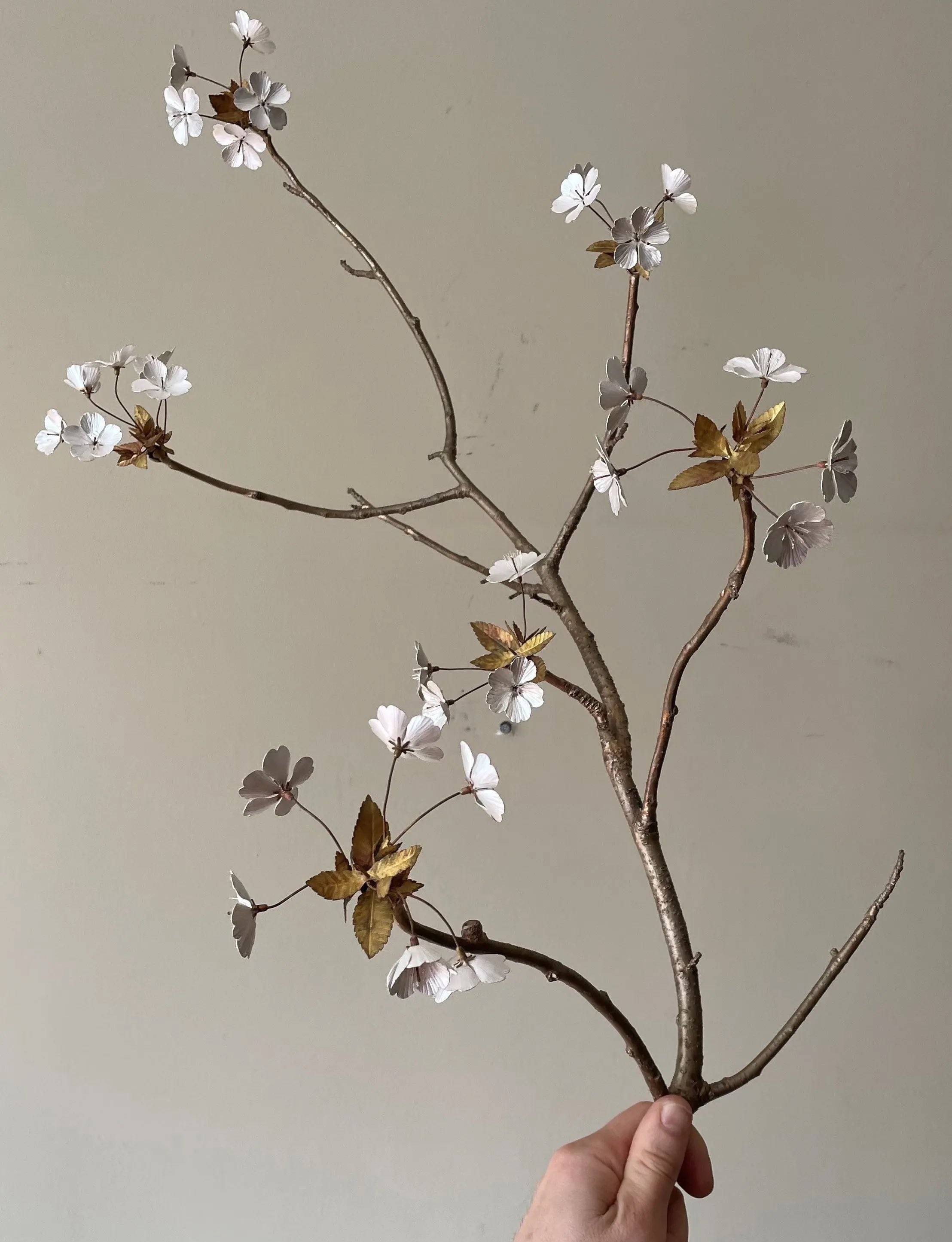 A moment that changed the course of your life?
Although I was fortunate and my school had a silversmithing department, which meant I had an introduction to the basics of jewellery making at an early age, for various reasons, I didn't stay with it, and in my early twenties found myself working for a contemporary art gallery. I enjoyed that, but it didn't feel enough, and so the real life-changing moment was when, having done a year of evening classes, I finally quit that job and went back to art school full time. I had to wait tables in the evening to afford it, but I've not looked back.
What attracted you to depicting nature through your work?
When I was studying at the Royal College of Art my work was actually very different - no flowers, no nature. My graduation collection, in lead & gold, was all about sensations – like when you forget to put on the watch you usually wear every day. But the influence of my childhood seeped back in – and nature is universal, something everyone can relate to, whether that is the resilience of certain plants and flowers, the progression of time, or just the simple action of plucking a flower and putting it in a button hole or in your hair while on a walk.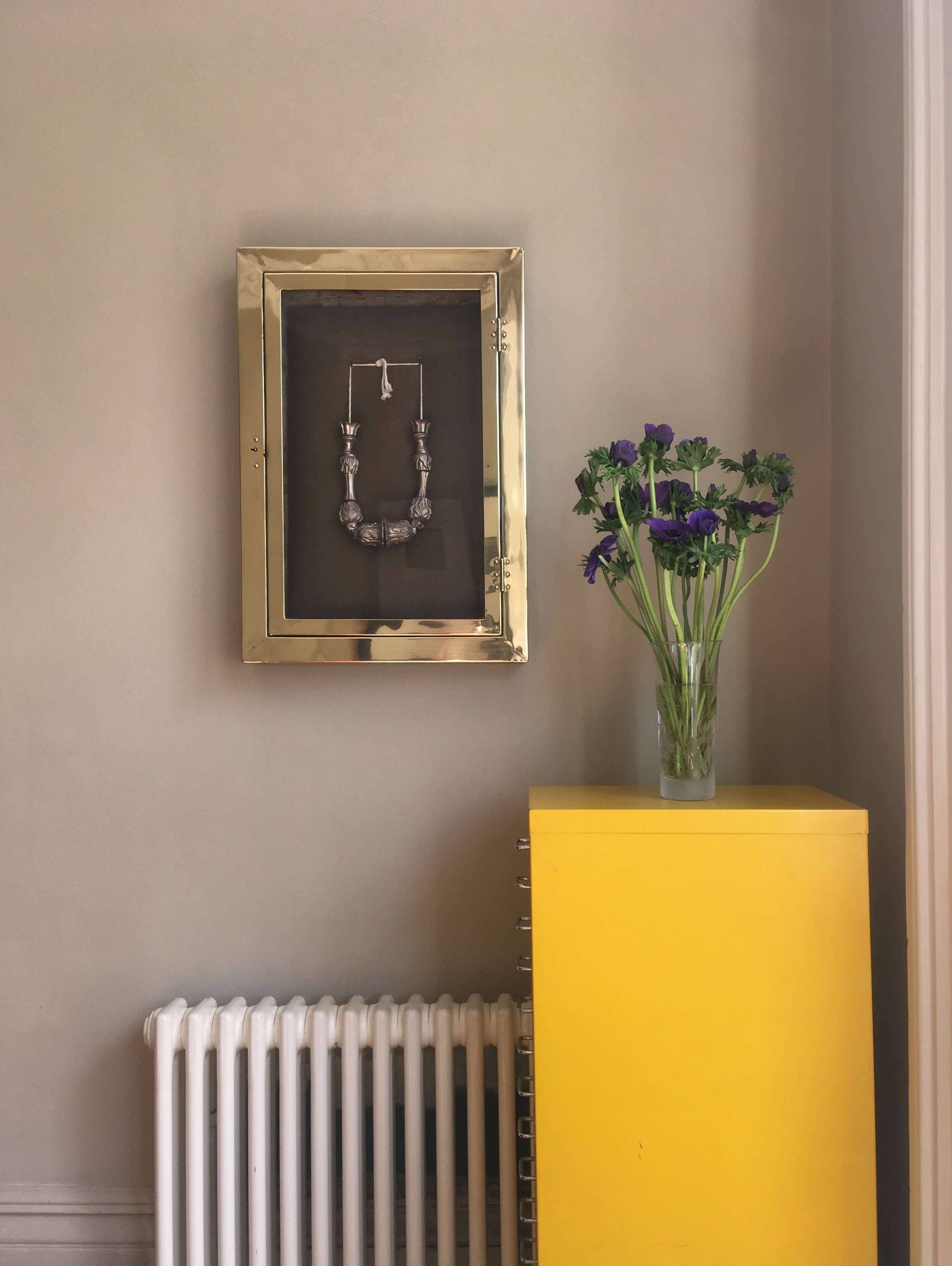 Your creations are housed in many prominent collections around the world, which is your favorite piece and preferred collection?
My favourite piece is whatever I'm developing – because that is what I am most excited about and that is what will be on my mind constantly. Also, you need that passion to get through the pain of the process! In terms of collections that include my work, the Victoria & Albert Museum means the most to me. I still remember my first visits to the jewellery galleries when I was a child. Back then the rooms weren't always open; when they were, you had to enter through a heavy metal turnstile. The uncertainty of the outcome of the expedition only increased the joy you felt when, finally, you found yourself inside the fading, hessian wrapped, jewel boxes of rooms that they were then.
Your favorite artwork or artist?
I love Brutalist architecture; I used to live opposite the Barbican. I also love certain land artists, such as Walter De Maria and Andy Goldsworthy. I'm fascinated by the form, the texture and the context in all these. Then Peter Doig, David Hockney, Lee Krasner; I'm a sucker for color.
Your favorite place in the world?
This changes constantly, but this summer just past I was in Val d'Orcia, Tuscany, reading Iris Origo's book about the area – what a landscape, bleak, beautiful, yet fertile. I love places that feel wild, where nature is dominant.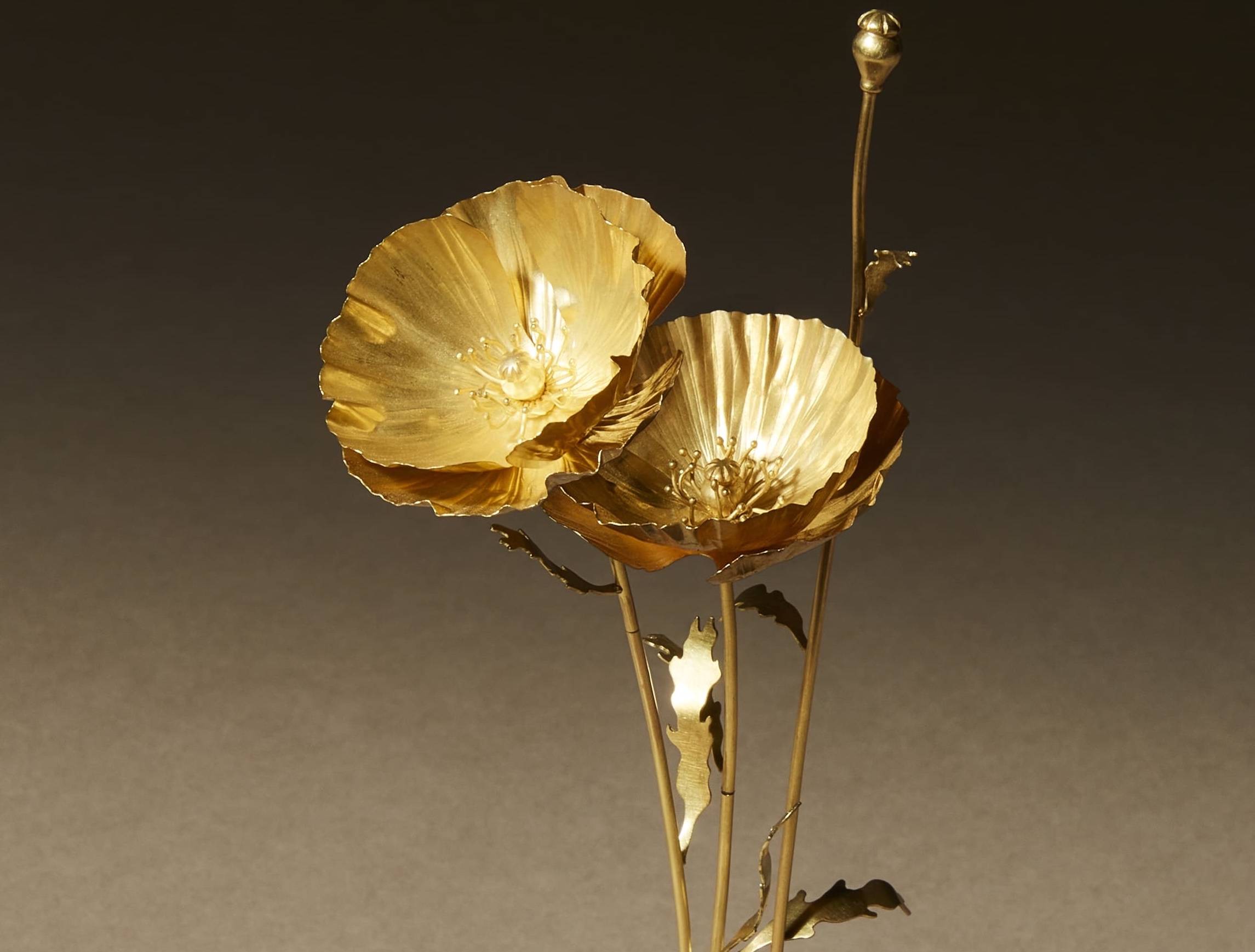 Your pieces range from sconces to tiaras and rings, what can we expect next?
My first love has always been jewellery- the interaction with the body, and the narrative each piece can hold. Recently, I've been working on a larger scale too. I was in Wyoming this summer and the way the leaves of the Aspen tree shimmer in the breeze has stayed in my mind, I want to try and capture that in a chandelier. I also made a pair of 18k gold and diamond Catkin earrings for an exhibition at Sotheby's last year. They moved just like the real thing and I'm excited to build on this; I think a Catkin bracelet would be so slinky. 
Can you explain your stance on sustainability and recycled materials.
I use a bullion dealer who supplies me with Single Mine Origin gold, which comes from Mali. It is 100% traceable and does work to feed back into the community: building schools, health centres and setting up projects to give long-term financial sustainability. I also consider waste very carefully, because something precious should never become redundant. I collect all my gold dust and it is recycled and re-used. Right now some of that is going into seashell charms for a project with Muse (NYC) & Meeling Wong to benefit Charity:water.
What do the next 12 months hold for you?
The predominant focus for this year is an exhibition with Tayloe Piggott in Jackson Hole, Wyoming. It's scheduled for September, and alongside the jewellery I'm going to be showing the bigger pieces I mentioned earlier – the lights and the sconces, and perhaps some mirrors. In the interim I've got a show in April at the Mahnaz Gallery in New York, and a show in Germany, details to be confirmed. There's a lot of making to do!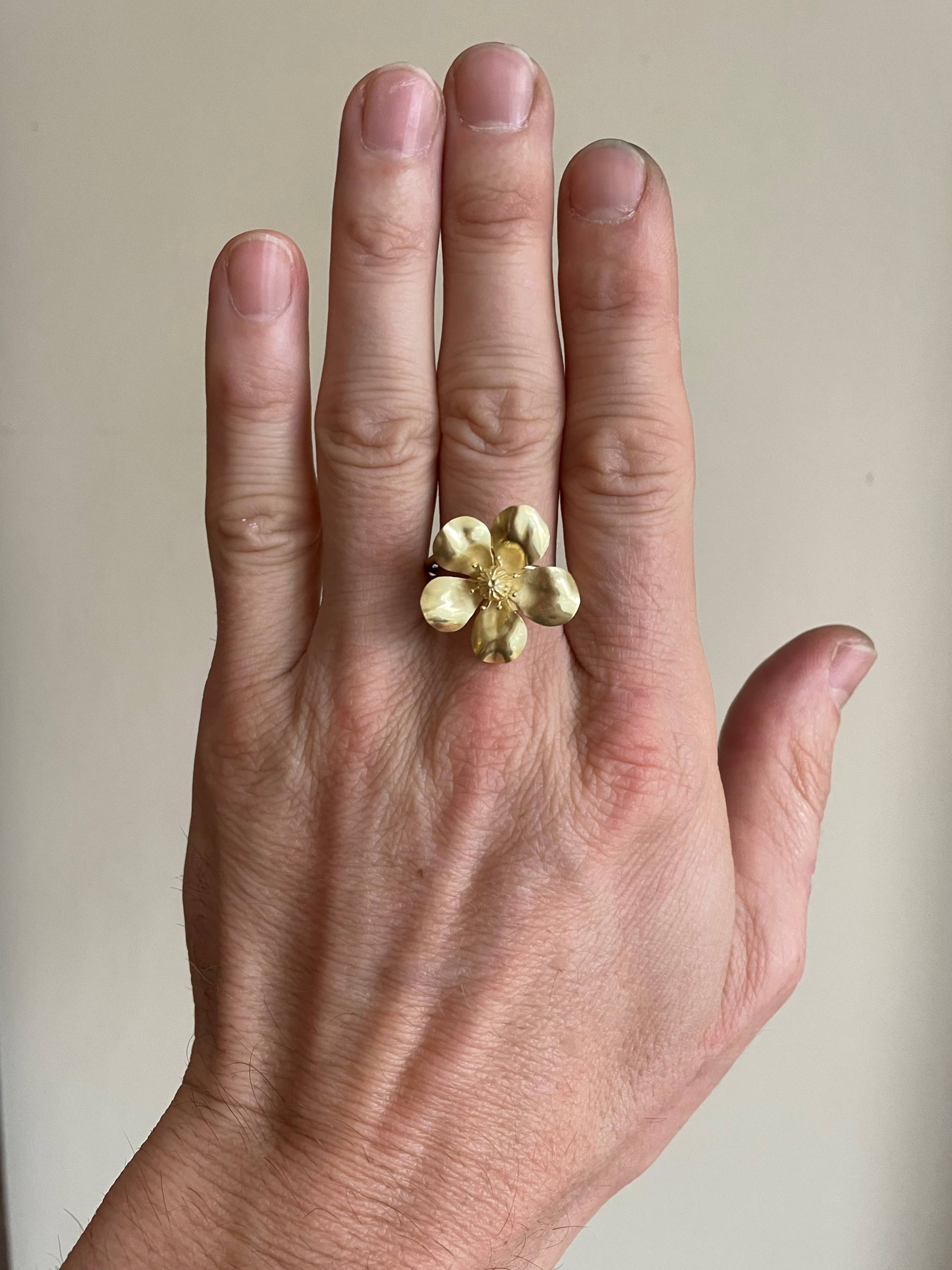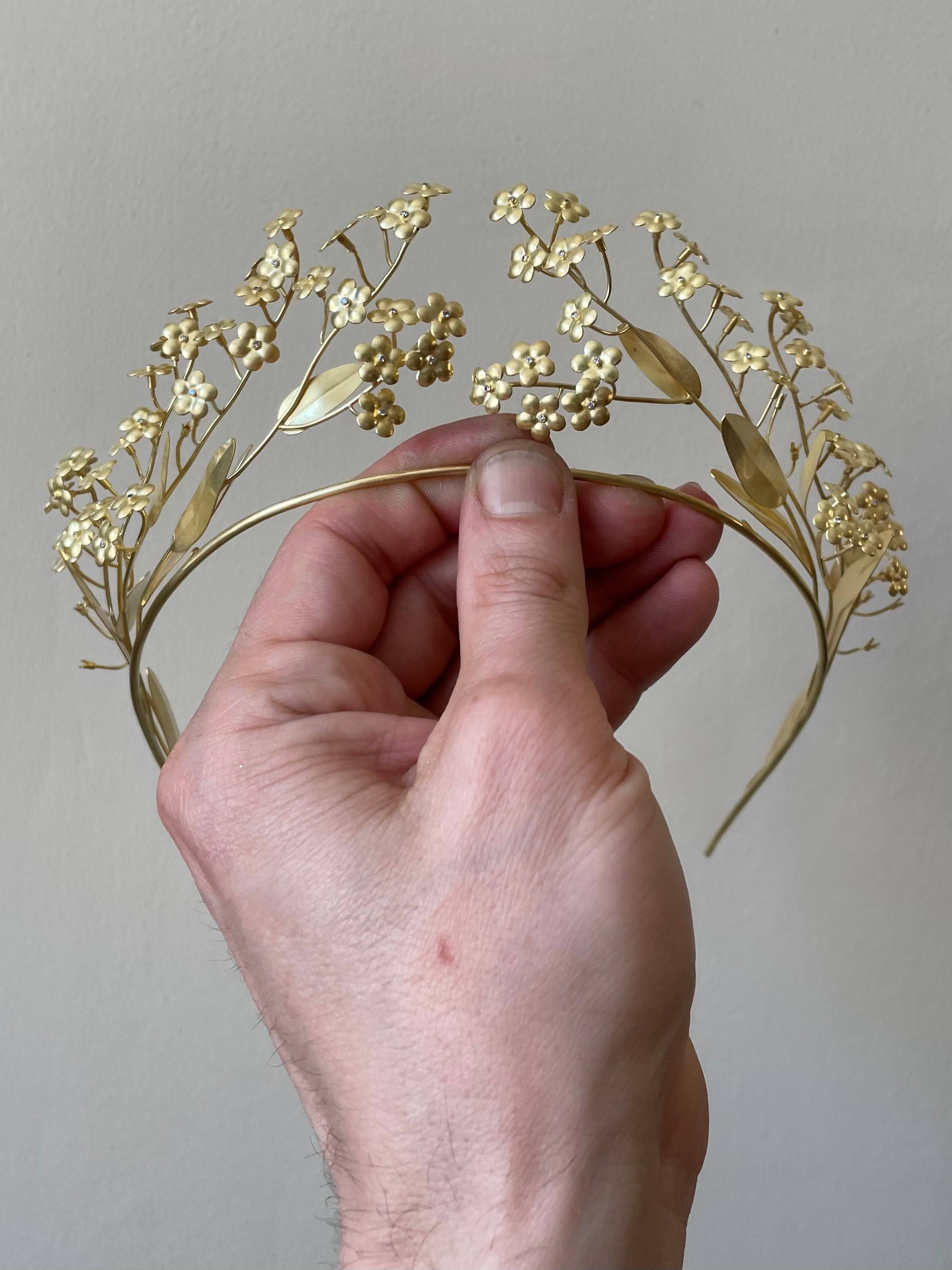 Explore More
Discover striking photography and thoughtful prose from the world's most atmospheric interiors #worldofcabana