Interview by Jamie Sharp
Images from Isaac Benigson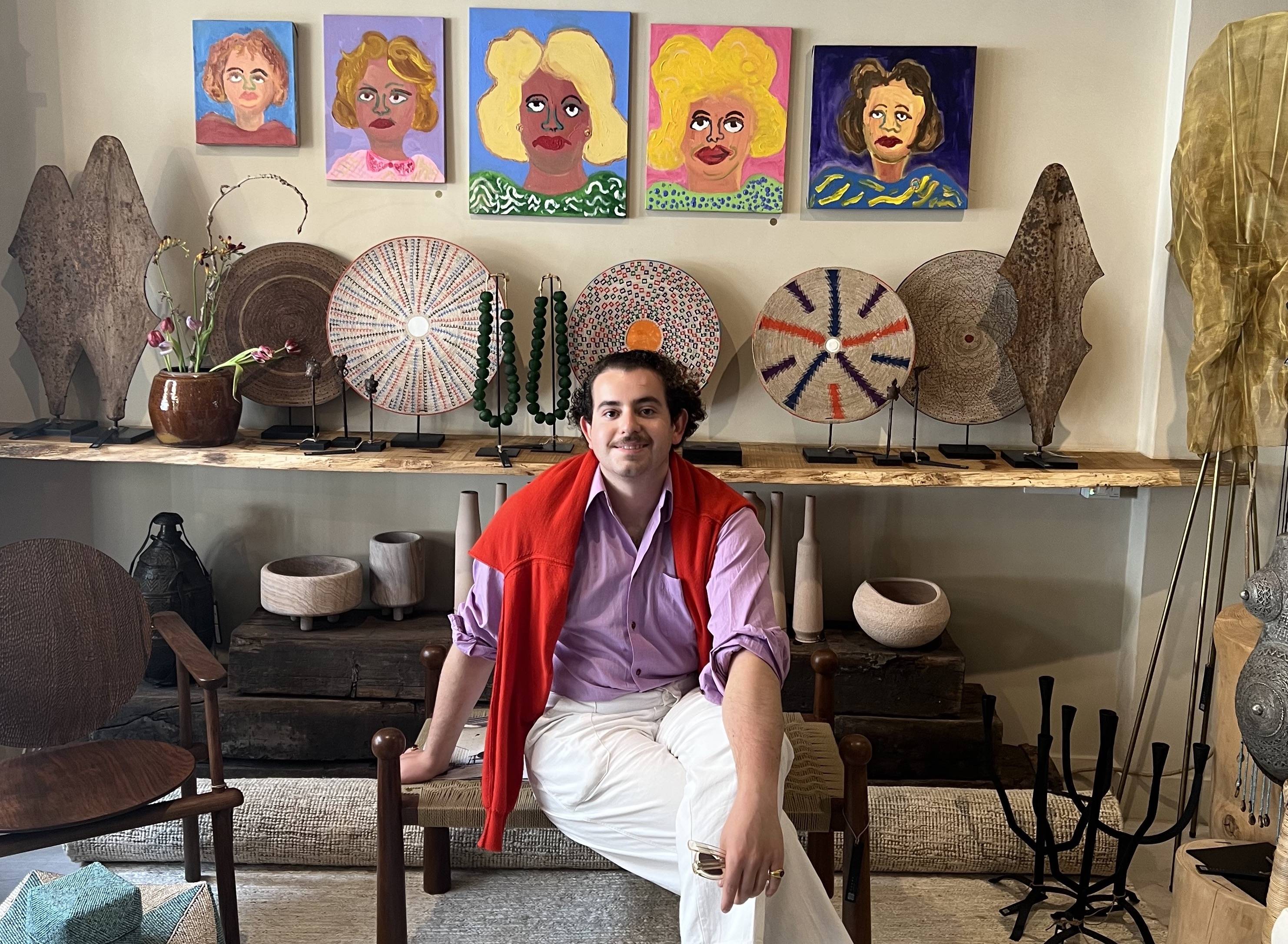 Jamie Sharp meets artist, collector and modern day dandy, Isaac Benigson, to discuss - among many things - Isaac's unique personal style, obsessive collecting and distinctive, idiosyncratic portraiture.

British-South African artist,
Isaac

Benigson, is quickly building a cult following for his distinctive, colorful portraiture. His palettes feature vivid yellows and pinks, and he captures the idiosyncratic spirits of his sitters with an ease that is rare in such a young artist. Known for his dress sense, London-based

Isaac, 22,

cuts the figure of a modern day dandy, often mixing tailored suits, vintage 1970s shirts in pastel colours and silk scarves.
How did you learn to paint in such a particular style?
It is very instinctive. A few months ago I was in a nightclub and bumped into a mildly successful, older painter who said, 'I've seen your work, you paint like a demented child'. At first I was slightly insulted but realised I actually disagree. I wouldn't say my painting style is childlike, I think the paintings are true to how I see things. They're my versions of image making, it's the way my hand is on a canvas or a page; I don't think I could do it in any other way.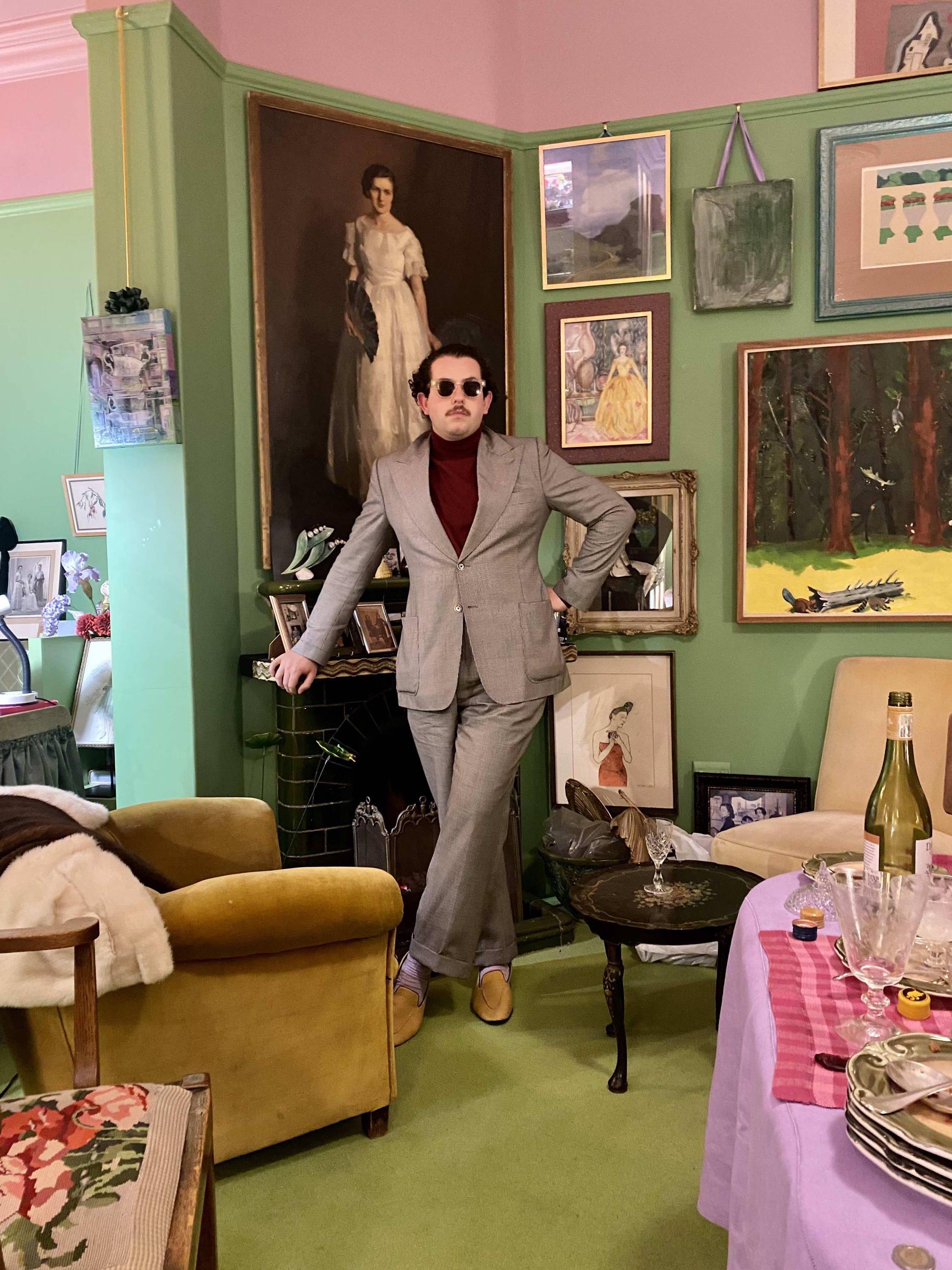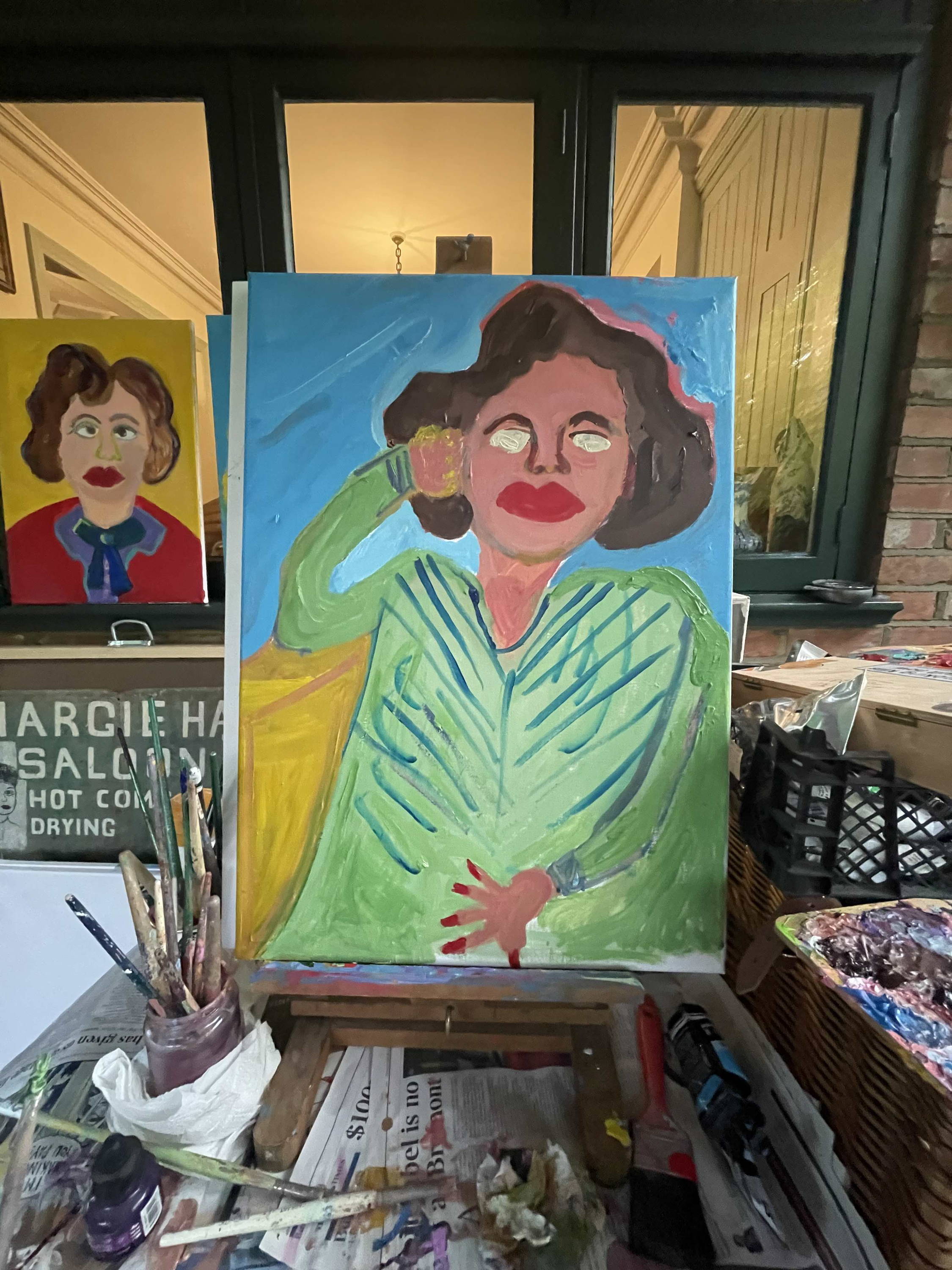 How do you choose your subjects for your portraiture?
More often than not my subject is old ladies, they're an enormous source of inspiration for me.
Often I'm painting really from an amalgamation of references, rather than one particular sitter. This could include photographs I've taken on the street, film stills, and things I've read. It's a mix of ideas. I love to take photographs of elderly women in the street, the idea of glamour fascinates me. They represent a dying breed, one I try desperately to capture. I feel that when I'm on the street, or cycling around London taking photographs, it's like I'm hunting in a forest for the perfect old lady. I would say it's an obsession.
Can you tell me about Mildred, your most famous painting?
Mildred is a dear friend of mine whose portrait was exhibited at the Royal Academy Summer Exhibition while I was still at school. I had a terrible blow-out argument with my art teacher who didn't like that I was painting on pizza boxes and thought I should look to more traditional techniques. Mildred's portrait (below right), to my delight, became the toast of London that summer. She works on the city council and is always wearing green colored suits, a string of plastic pearls and red lipstick, with a bit of hair wax in her hair. She is a figment of my imagination of course, but don't tell anyone, to me she feels very real!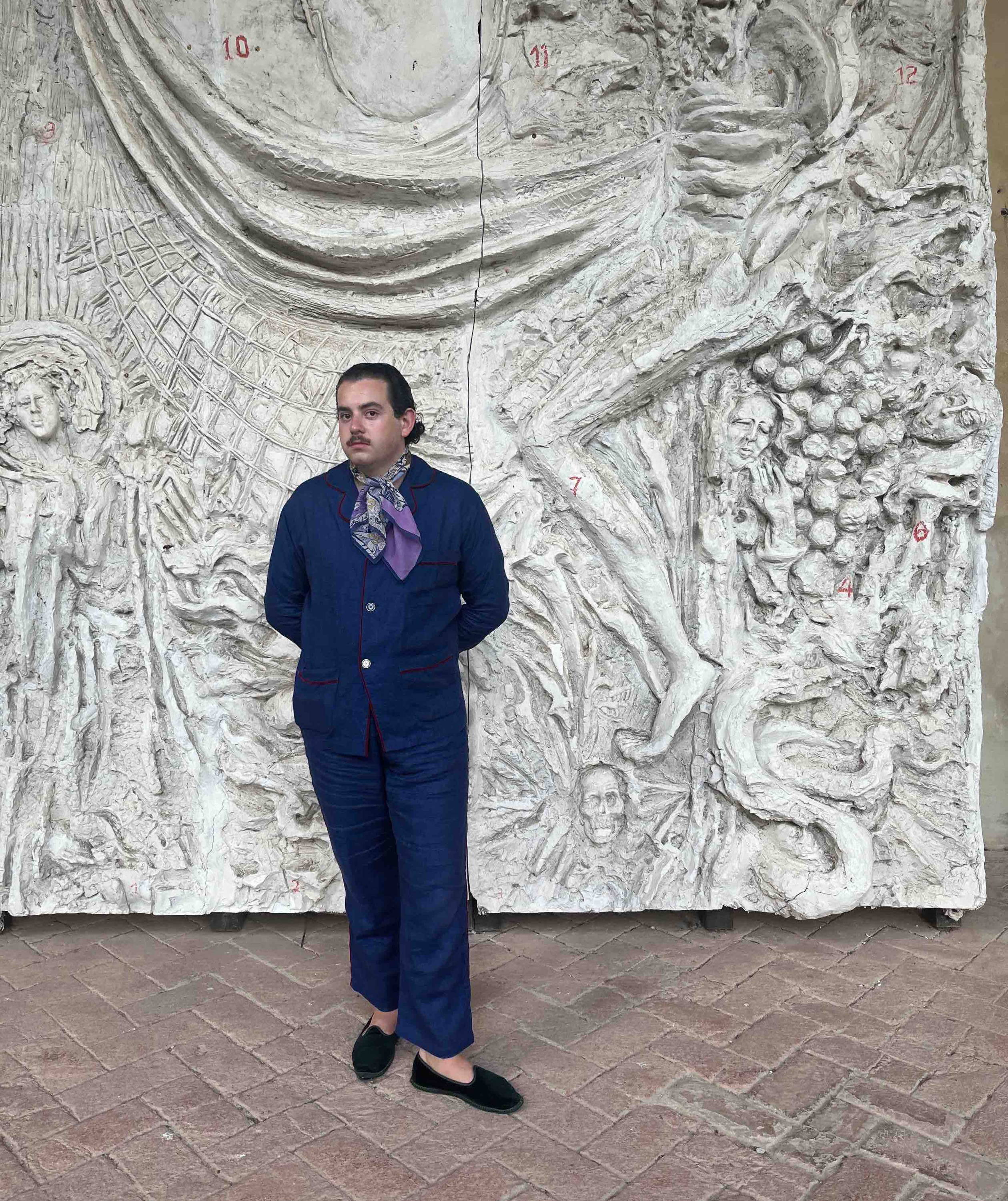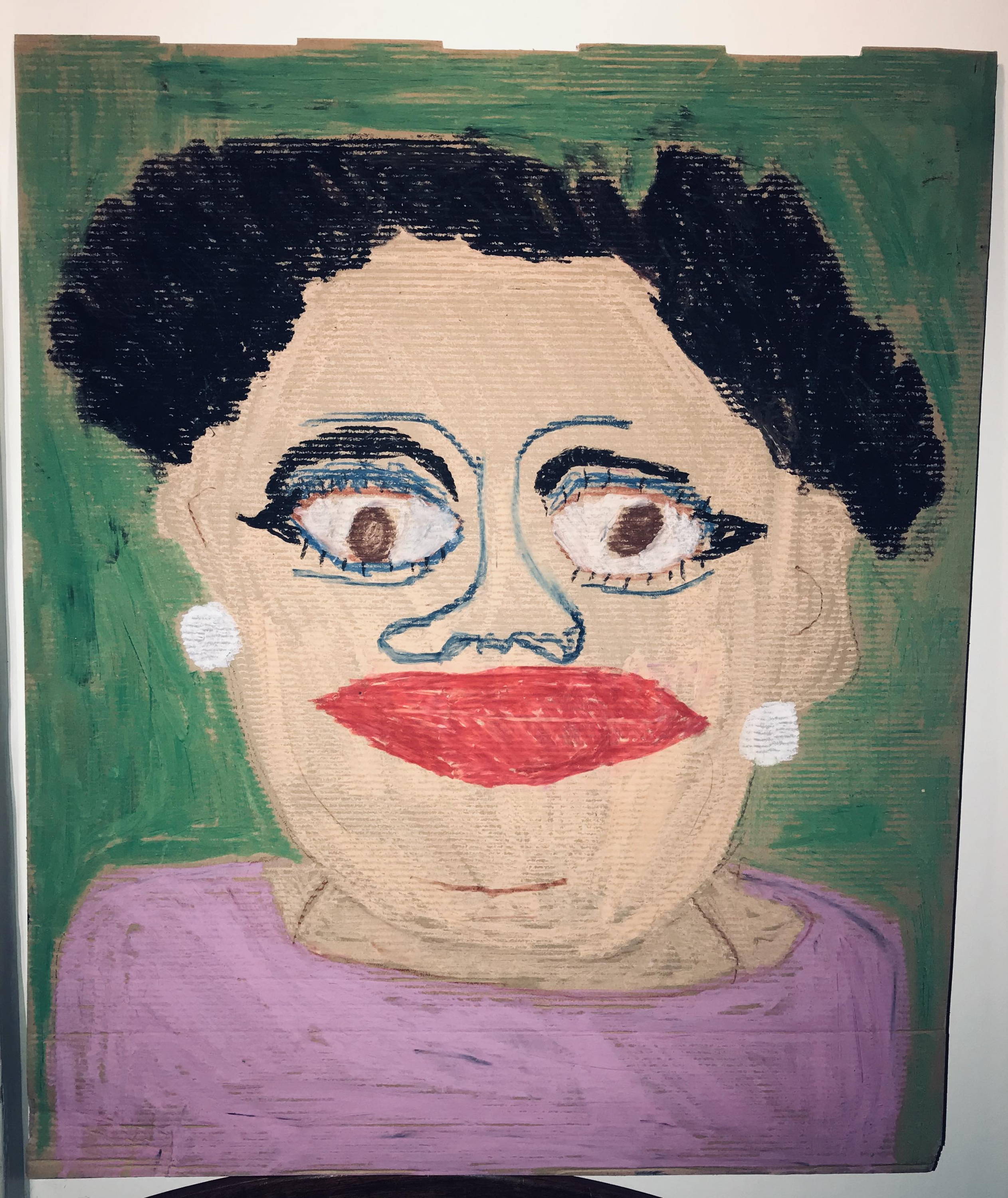 What would you be doing if you weren't a painter? 
There are so many things I would adore to do: work at a circus, own a cinema, have a patisserie, any of these things would enlighten my life. However, art is my major interest and if I wasn't painting I would like to be orbiting or involved with artists and the art world. 
What do you collect?
As Kenneth Clarke said, there are two types of collectors: those who complete a set, like stamp collectors, and those who collect things that take their fancy. I am of the latter set. I spend my life trawling markets, auction catalogues, antique shops, hoping, perhaps, to find things other people might overlook. I collect a real variety of things, bits of broken china, interesting pieces of vintage clothing, books with beautiful dust jacket covers, strange paintings - I am certainly not limited in my scope of collecting.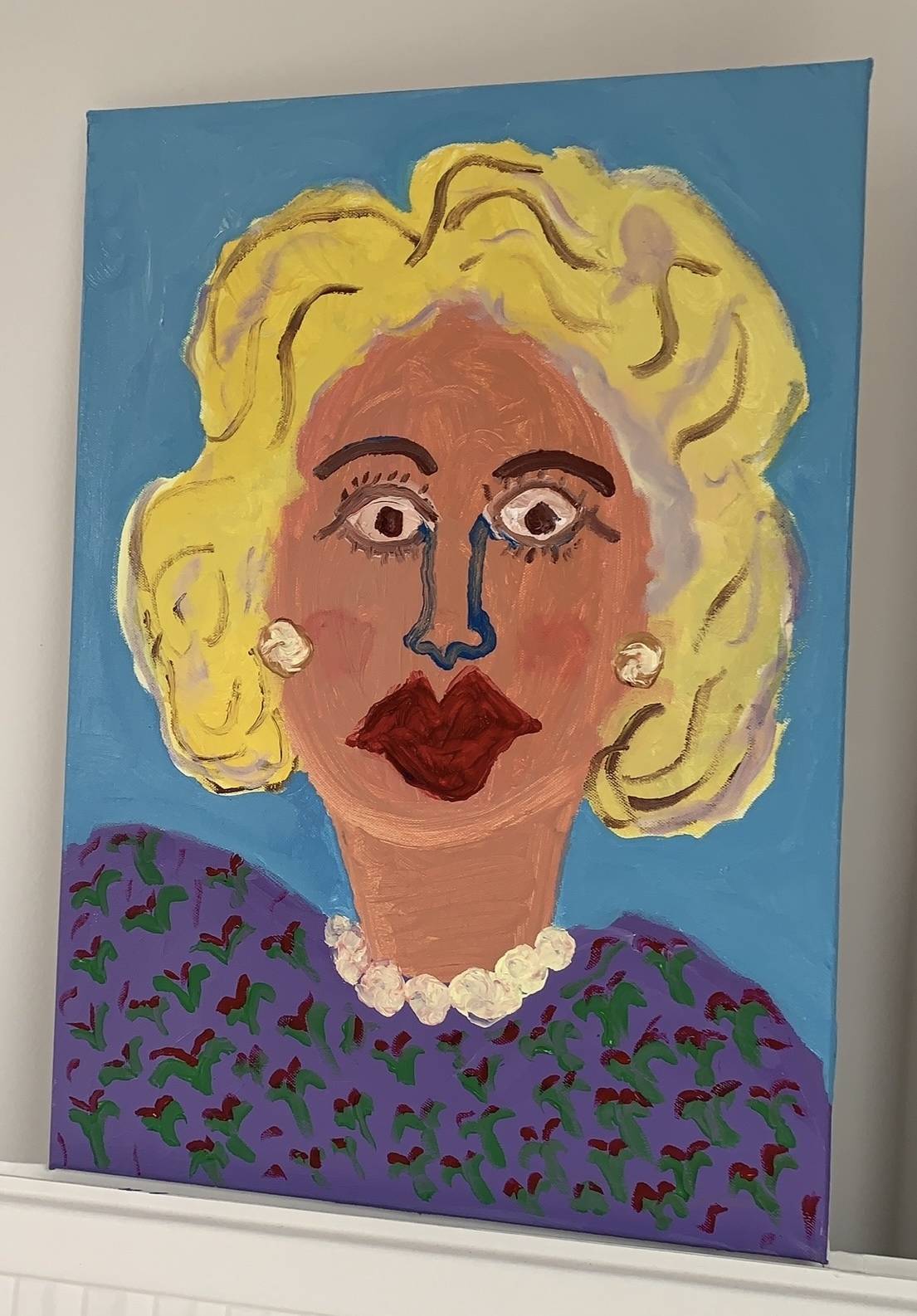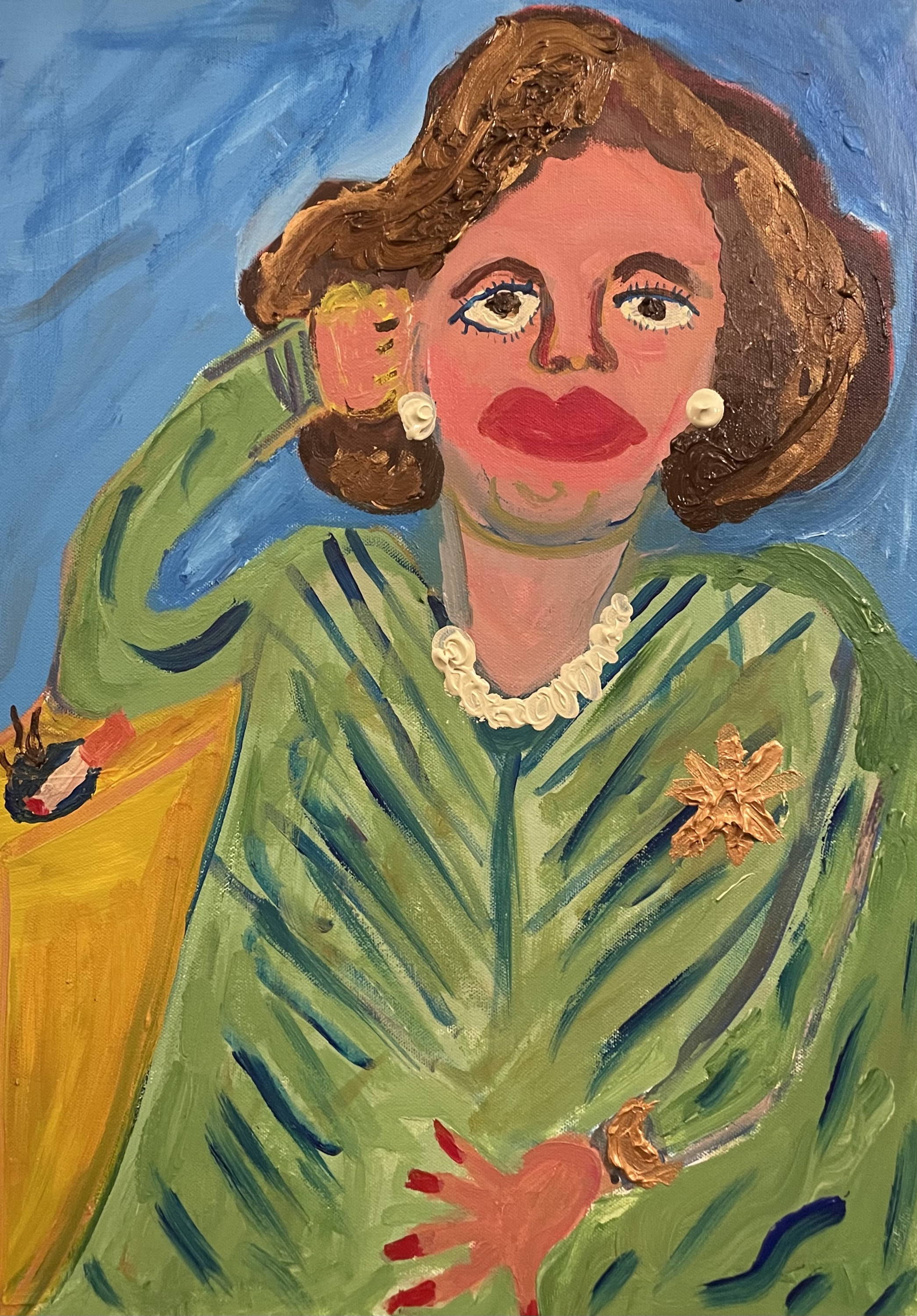 Which living person do you most admire?
A man who lives in Cape Town called Christopher Peter. He was the director of a small but important house museum called the Irma Stern Museum, which is dedicated to one of South Africa's most important artists. He was director there for many years and is now retired and living in the most spectacular flat in Cape Town, which is based on an English rose garden with green walls, pink ceilings and a painting above the fireplace in the manner of Singer Sargent. He writes wonderful long emails to me, giving me advice on how to live elegantly.
Who is your style icon?
I have two. The first is the great rebel tailor, Tommy Nutter, who made wonderfully lavish peak lapel suits in the 1970s; I would have adored to meet him. The second is my dear friend, Mimi Lipton, who is Viennese although has lived in London for many years; she's in her 90s. From the late 1960s, she dealt in ethnographic and Oriental jewellery, furniture and objects. She has exceptionally good style.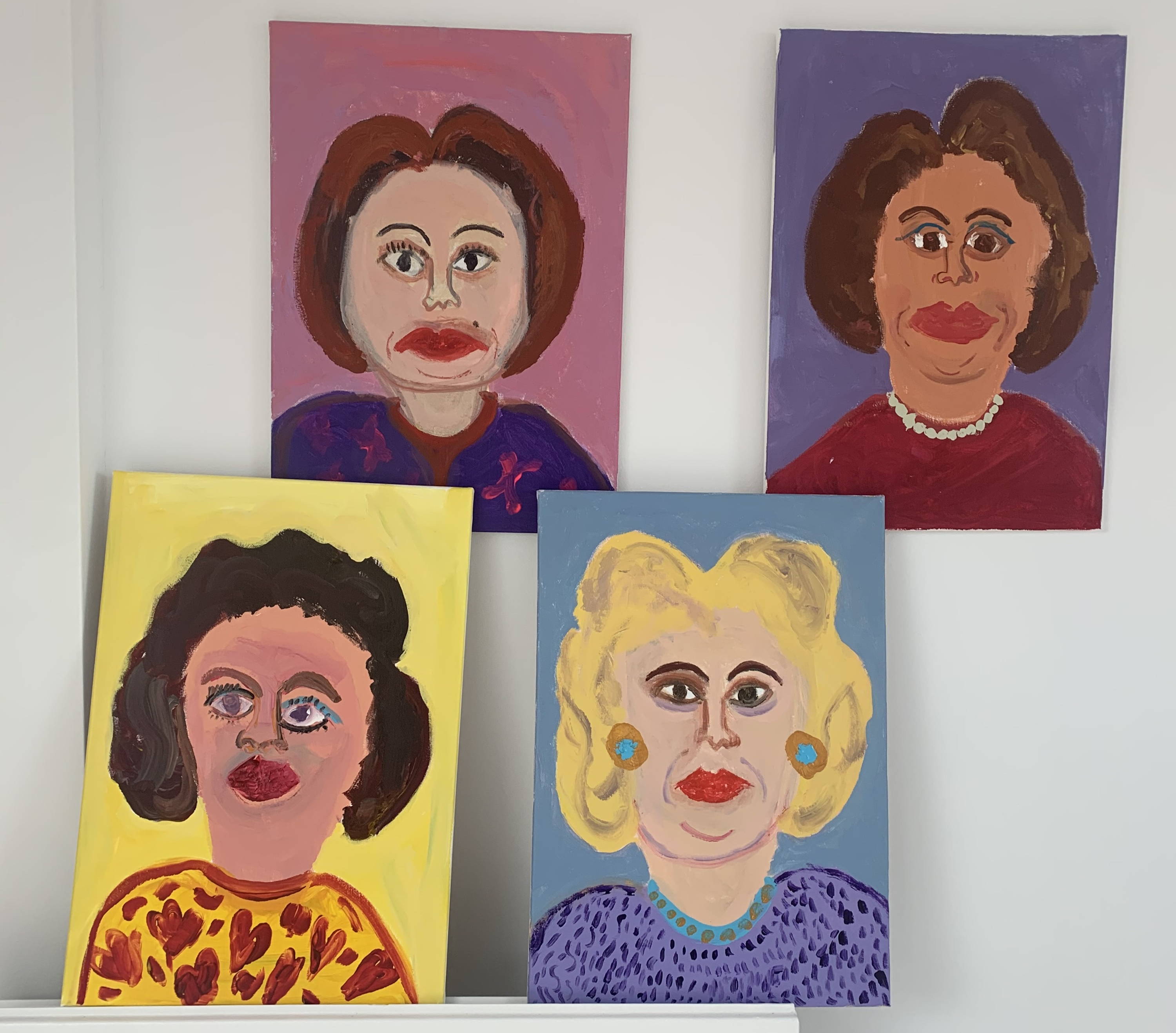 Where is your favourite place? 
A bookshop in Cape Town called Clarke's Books, it's my idea of total and utter serenity.
What is your greatest extravagance?
Negronis and perfume.
Which talent would you most like to have?
I can't tie a necktie, I have never been able to. I'd love to be able to do that. I can tie a silk scarf very nicely, however.
Camp or Chic?
Chic. Because Camp is about emulation, rather than having a genuine style. I feel as though the word's meaning has been diluted through its overuse.
If you could own one artwork which would it be?
Goya's 'Red Boy'. Although now I say that, Goya's Red Boy is high camp!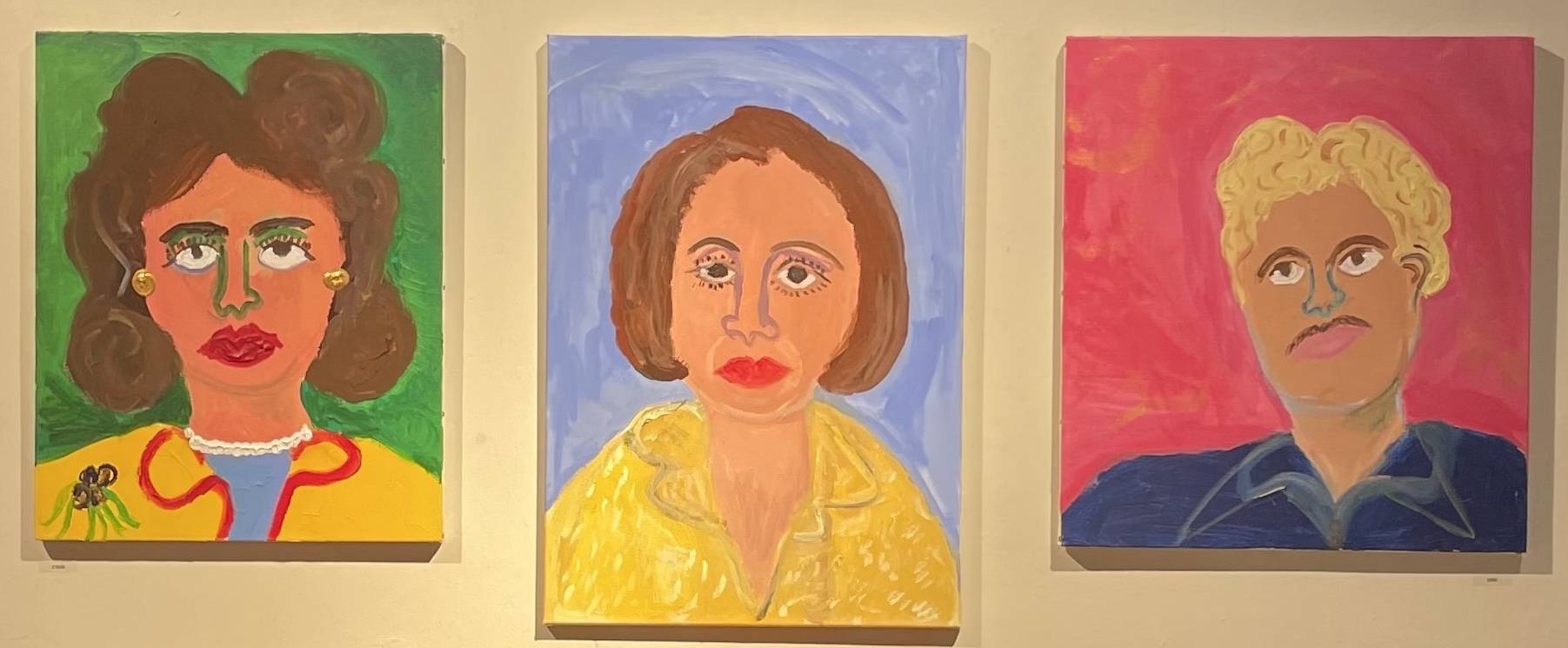 Explore More
Discover striking photography and thoughtful prose from the world's most atmospheric interiors #worldofcabana