Interview by Sophie Goodwin
Images from
Jess Wheeler
and
Lottie Hampson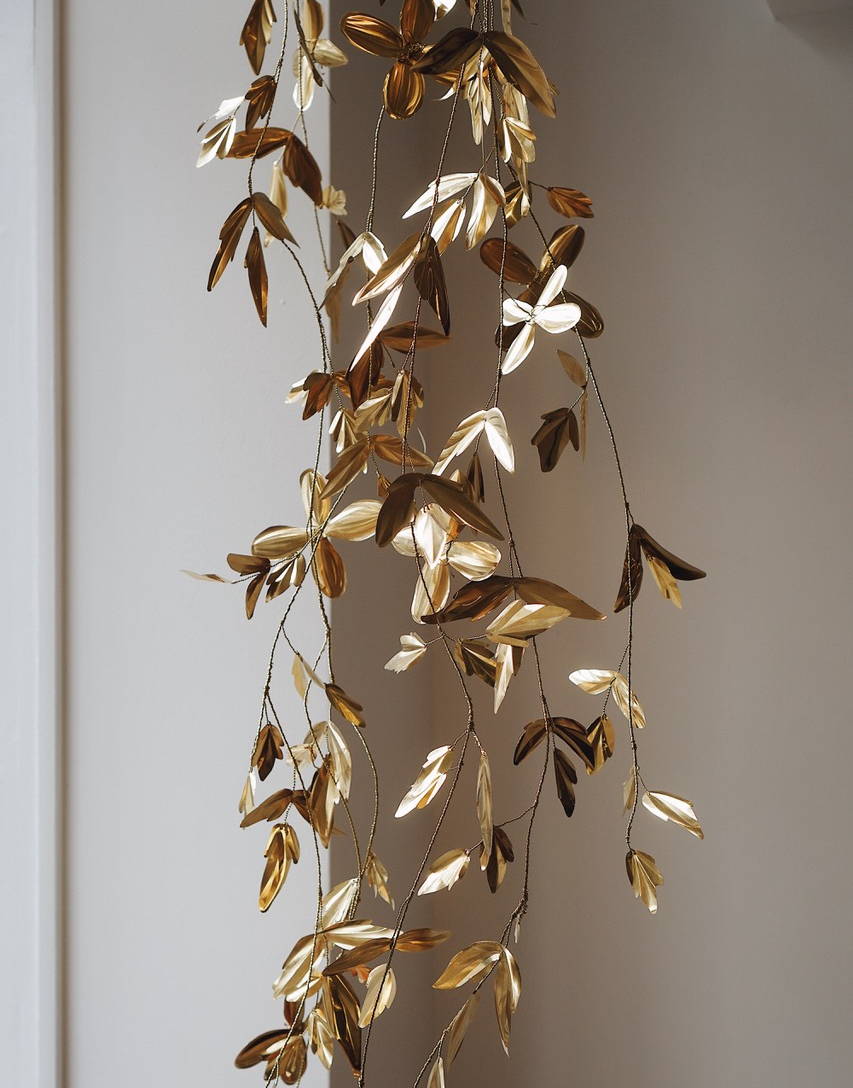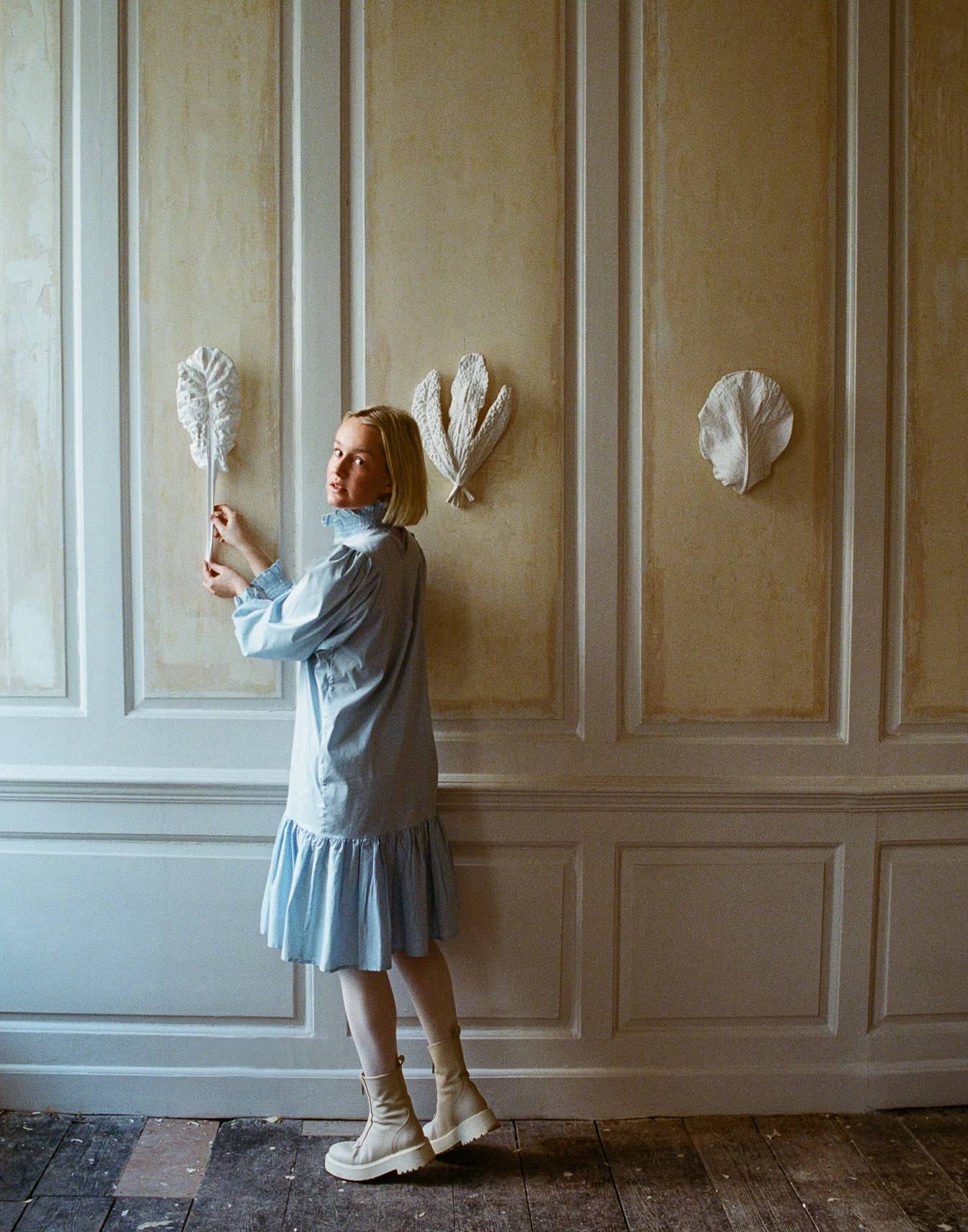 Designer and metal-artist, Jess Wheeler, specialises in sculptural, botanical-inspired lighting and candlesticks. Fascinated by the natural world from an early age, she talks to Sophie Goodwin about casting botanicals in plaster, brass and bronze, and how making things by hand can heal the human spirit.

 
What most inspires you?
Where I live: the foothills of Snowdonia in North Wales, it's incredibly wild and beautiful. Daily, I bring pieces of my garden, the hills and forests back to my workshop and imagine translating these natural forms into sculptural lighting, candle sticks and sculpture. Outside is an abundant resource which is forever changing; I will never grow tired of it. I aim for my work to illustrate the fragility of the natural world, and to encourage a change in perspective of my subject matter. My cast bronze cabbage lights, for example, intrigue people who want to touch the polished veins, many have commented that they will never look at a cabbage leaf the same way; this is my intention.
Where is home?

 
I'm based between North Wales and London. When I'm in Wales for too long I miss London's energy, and when I'm in London for too long I miss the tranquility of the hills! On the farm in Wales I have turned an old cowshed into my design studio/workshop. Metalwork needs lots of space I use heavy machinery and fire to make my work, this would never of been possible in my small London studio, I feel very lucky.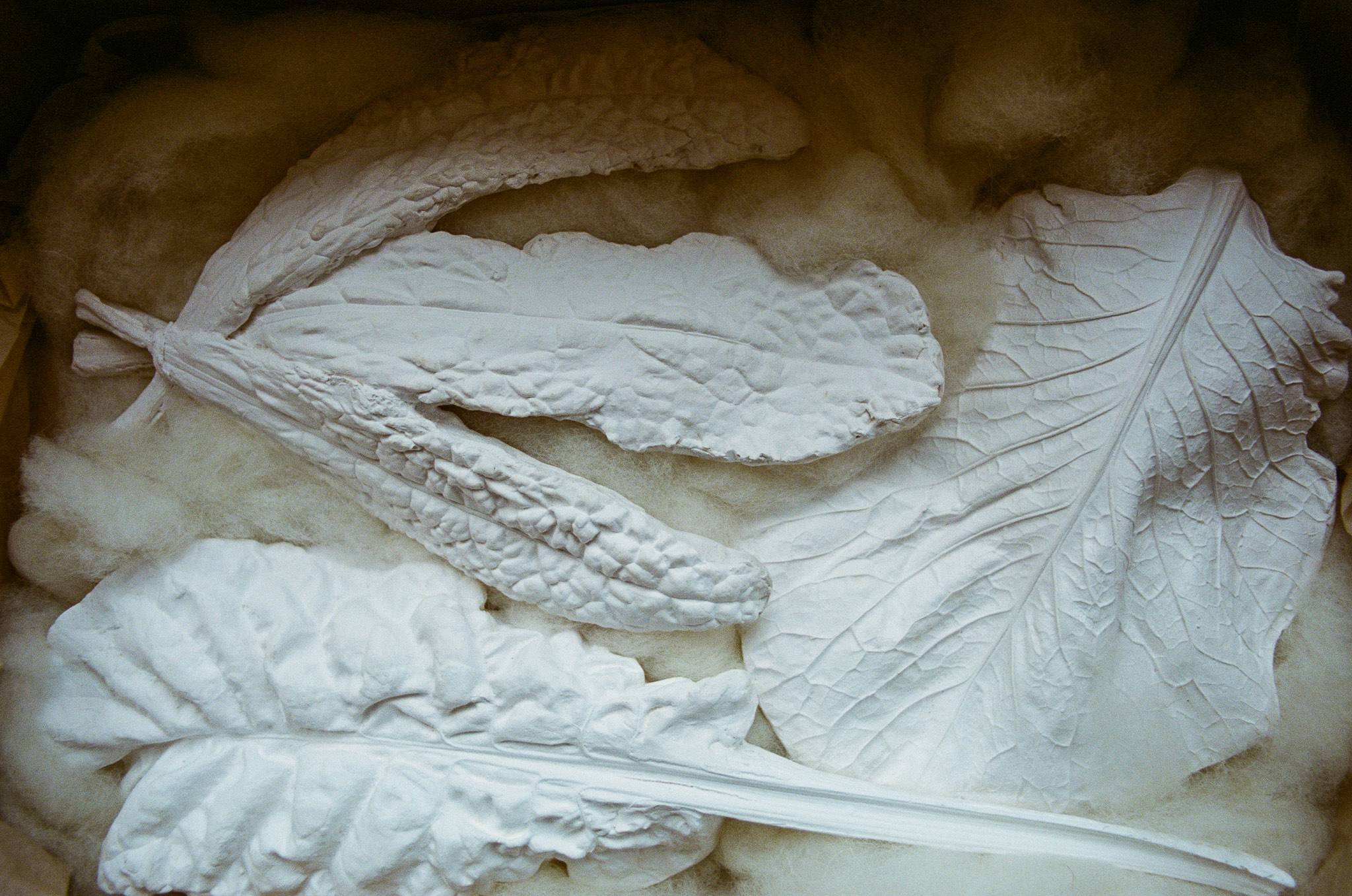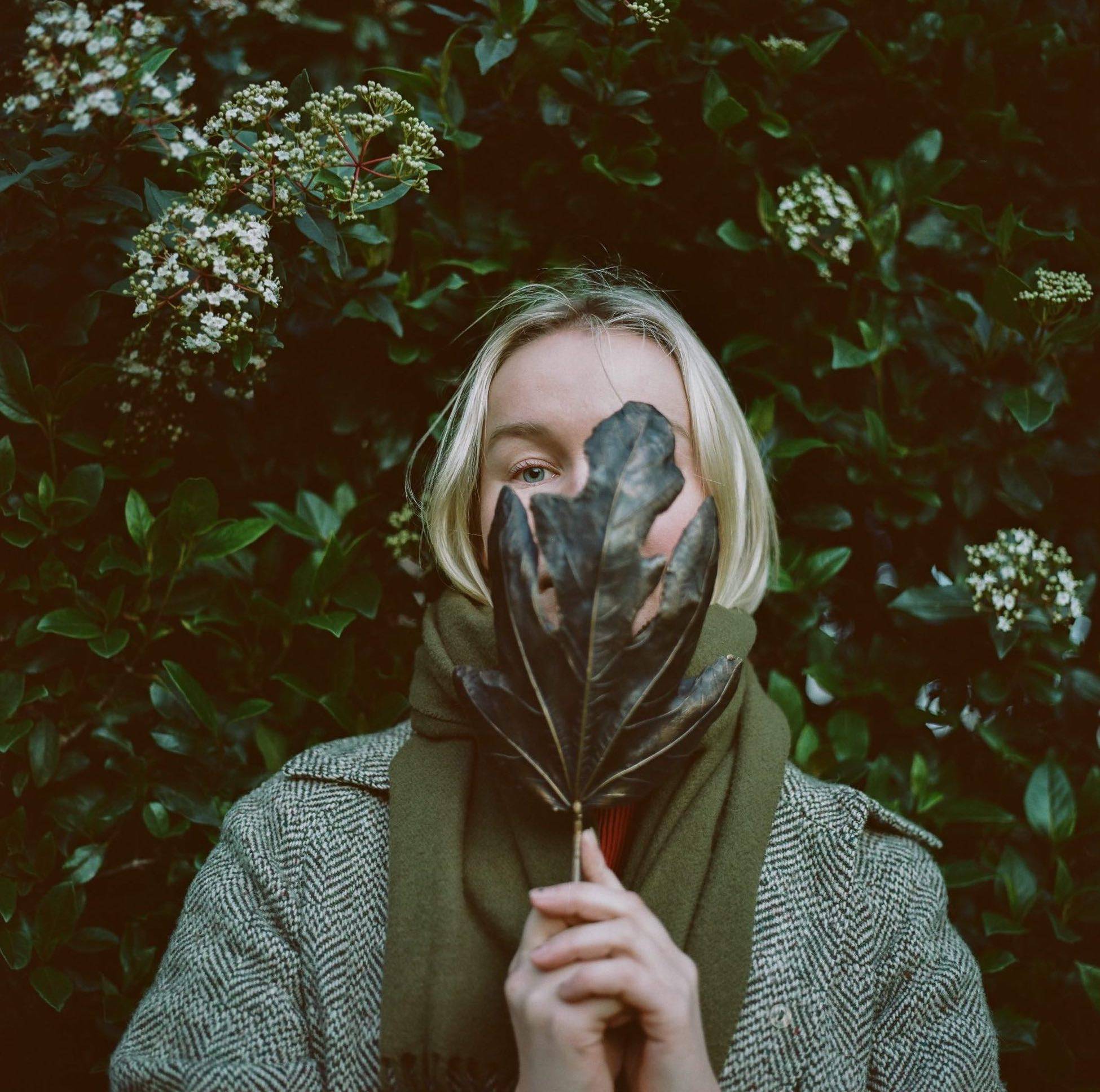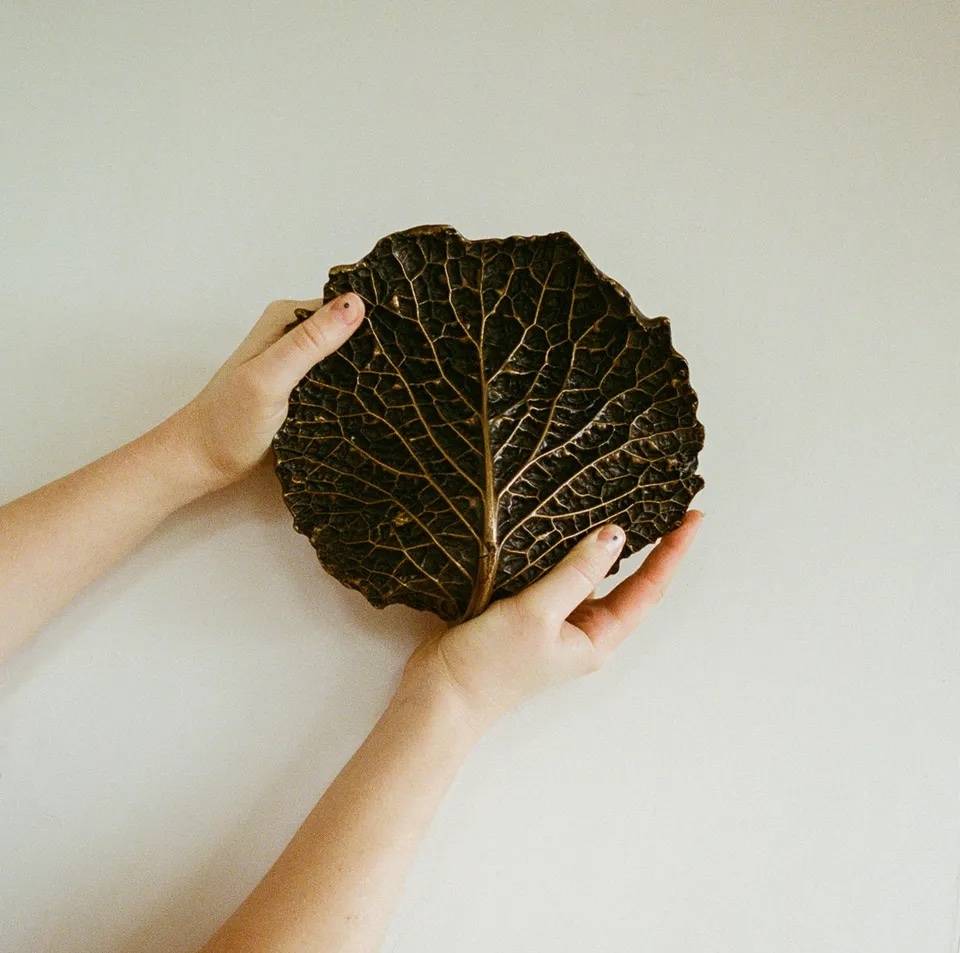 You originally trained and worked as a set designer, how did you make the transition to sculpture and metalwork?

 
Soon after moving to Wales, I met a fantastic local metal artist and sculptor, called Stan. I approached him to make a pair of candle sconces, as I couldn't find any I liked. I knew exactly what I wanted, I had them designed on paper, I just didn't know how to make them. After spending an afternoon in his workshop, I was hooked. The fire, drama and precision of soldering, the satisfaction of turning a rigid material into something organic. Instead of Stan making my sconces, he taught me how to make them. His methods are probably far from what you would learn with any formal training, he is a true self-taught craftsman. This was two years ago; I have been using metal everyday since then. [Stan] continues to be my mentor, and I am his in some respect. I now work with a small team and have an apprentice, at times I feel under qualified for this, but hopefully I'm imparting knowledge of building a business from the grassroots up. I'm excited to be taking a few enthusiastic people on this journey with me.
What led you to work with materials like bronze, brass and plaster? 
My first 'Oak Leaf' Collection is all made in brass, it's a fantastic metal which develops a beautiful patina and gives a wonderful warm glow when bathed in candlelight. I've been fascinated by making bronze sculpture using the lost wax process since learning about it as a child. I now have a bronze lighting collection, made using this process; it is an itch I've been dying to scratch for a very long time and it's better than I ever imagined. The immaculate detail, which is revealed beneath the ceramic layer once the bronze cools, and the finishes you can achieve in bronze are unrivalled. This process of casting led me to explore plaster, which is quicker but equally ancient and satisfying.
Many of your creations depict the botanical world, and focus on sconces, chandeliers and candelabras. Can you explain your interest in nature and lighting?

 
When I was a set designer, I would always turn to natural materials: flowers, soil, grass etc. I grew up on a farm and would spend every moment I could with my equally feral siblings finding bits and pieces on the farm and in the woods to build and make things. I believe creating using your bare hands does heal and nurture the human spirit. The natural world is the glue of all my varied creations.
 

I especially love to work with candle light. For me, the ritual of lighting the candles in my wall sconces usually means friends are about to arrive for a party, or the room is going to be enjoyed as it looks all soft and magical. Light really IS atmosphere. I aim to create a similar feeling in my electrical wall lights; I try to hide the light source avoiding the glare of a bulb, creating a warm, calming ambiance...I really believe that being surrounded by beautiful objects in your home enhances and uplifts; I like the idea that my pieces are stand alone artworks which happen to light a room rather than a functional object.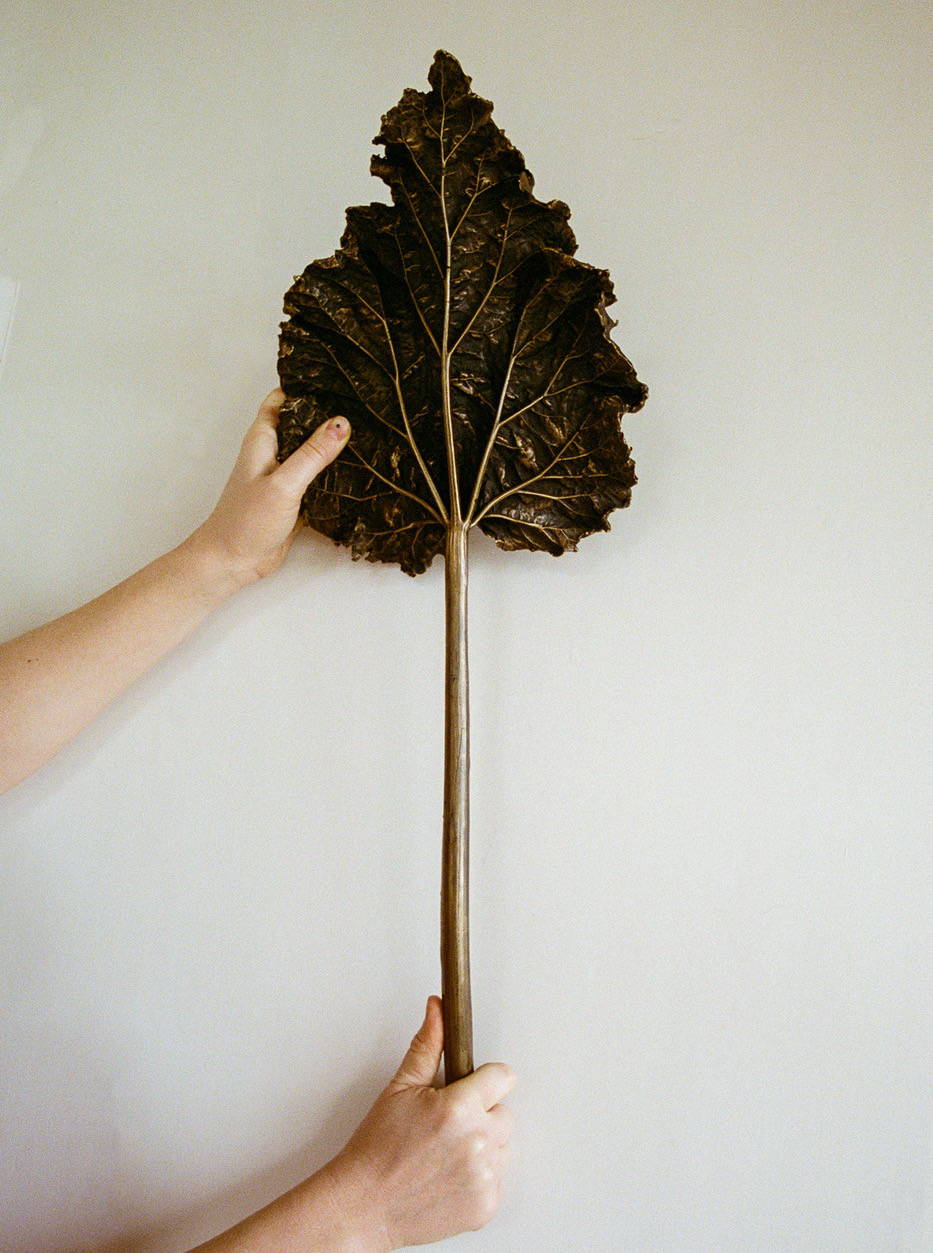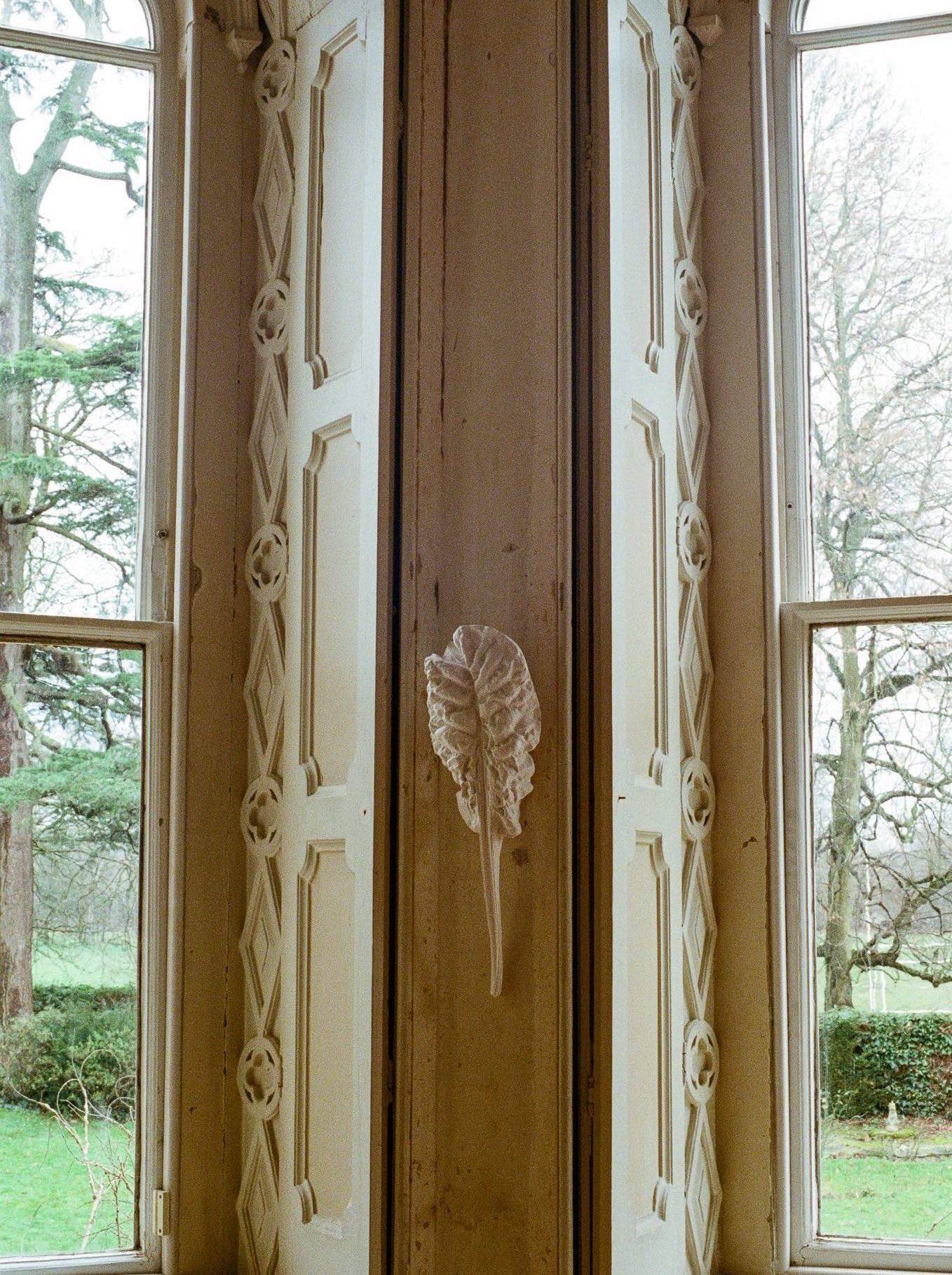 Your favorite flora and fauna?

 
[My favorite] changes almost daily, but the common ivy is a real unsung hero. It's not so heroic in the way it strangles trees, but aesthetically it's marvellous. The way it wiggles up and around anything it can, and its glossy deep green leaves, which hang around all year. I'm currently making delicate brass ivy candle sconces and chandeliers; so spending a lot of time studying it. I've illustrated the way it wraps around things by using spun wire to twist around the frames of the sconces and chandeliers.
Your favorite artist or artwork?
David Nash, an inspirational contemporary sculptor living in North Wales, similarly making work inspired by his surroundings. I find his work so moving, viewing it makes you feel as though you are a bystander into the sacred relationship between him as the artist and his subject, the trees and flora. He's known for shaping living trees and land art. The way he illustrates his binding connection to his surroundings in enriching.
Your most inspiring trip?

 
Last year I was lucky enough to spend a month at the beautiful Villa Lena as an artist in residence. It was the perfect combination of sun, pasta, walking, exploring Tuscany and making new work with fresh inspiration away from my Welsh workshop. It felt like being back at a more glamorous version of art school; surrounded by other artists working on their own things, whilst consuming copious negronis and endlessly dancing!
What are you reading at the moment?

 
Craft Britain, Why making matters, by Helen Chislett and David Linley, a new book celebrating the hopeful fact that quality, at last, is becoming valued over quantity and novelty. An inspiring and comforting read celebrating the revival of British Craft.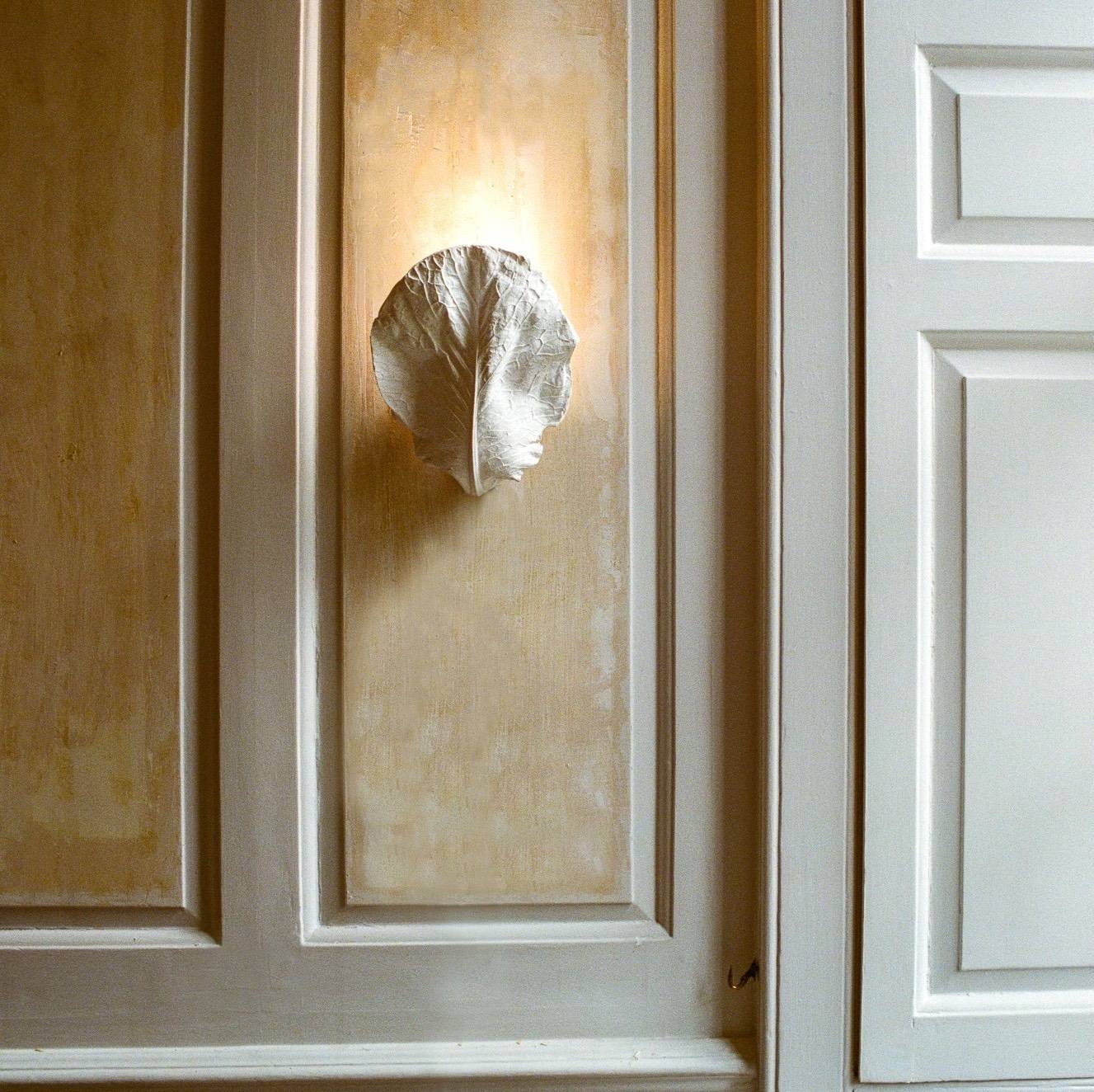 Your most exciting collaboration to date?

 
Having displayed some hanging brass mobiles in the window of my exhibition in London a few months ago, I was approached by an interior designer to create a large mobile to hang in a hall, central to a three floor staircase. Creating the clients favourite flowers in brass it cascades from ceiling to floor; as a breeze enters the house from the front door, the giant mobile sways and catches the light so beautifully. It's a totally unique and magical piece.
I love to be challenged in scale and use of material, but also in being asked to collaborate in ways you never imagined. I have always been terrified at the prospect of being filmed, but I recently created a 'metalwork' course with Create Academy: an online masterclass series teaching people how to make botanics using metal. I developed a technique of metalwork over the past few years, which doesn't involve needing a workshop or heavy machinery. It all stemmed from a few winters ago being very cold in my workshop and trying to find a way to make my pieces inside the house near the fire, without making too much mess. A combination of cutting sheet metal, embossing and using wire to create my pieces was born. Through my course, consisting of three individual projects, I teach how to make 'Botanical Art in metal' from your kitchen table.
What do the next 12 months hold for you?
As my team is growing I can take on larger projects; the next 12 months will see exciting expansion for my design studio. With more collections being released and collaborations in the pipeline. I have an exhibition in the Spring in New York, and also hope to visit some of my American stockists while I'm out there.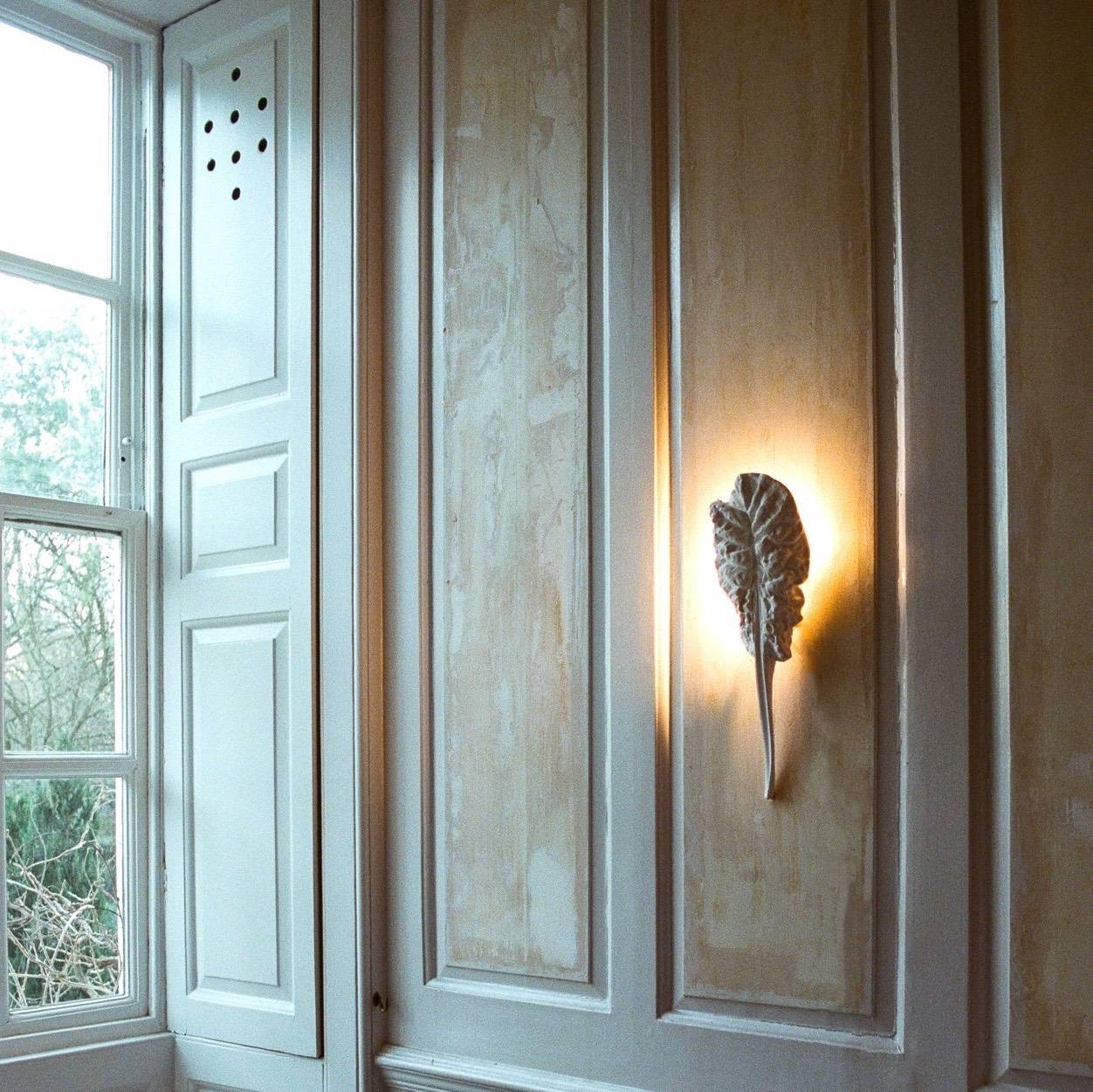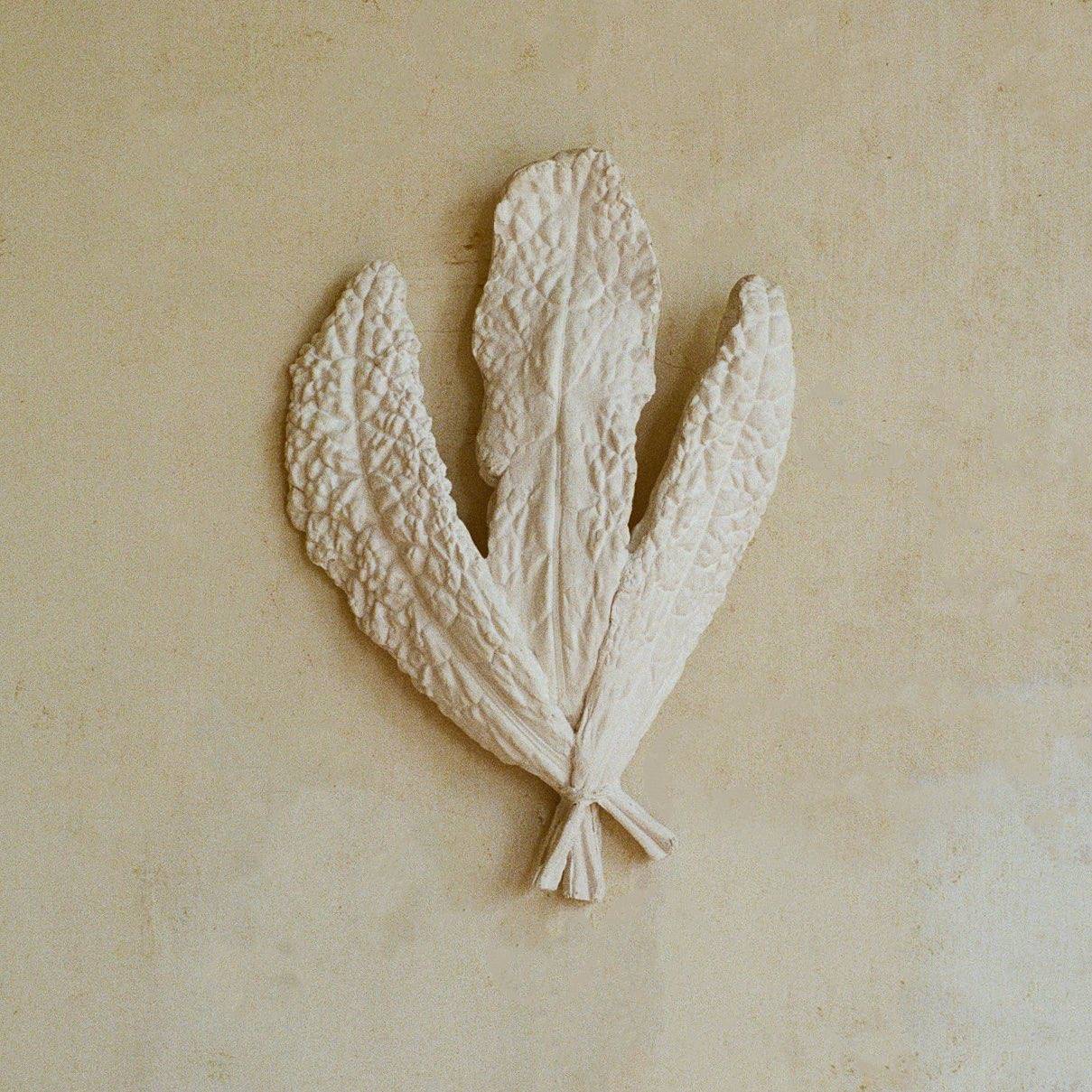 Explore More
Discover striking photography and thoughtful prose from the world's most atmospheric interiors #worldofcabana