Interview by Sophie Goodwin
Images from Tatiana de Nicolay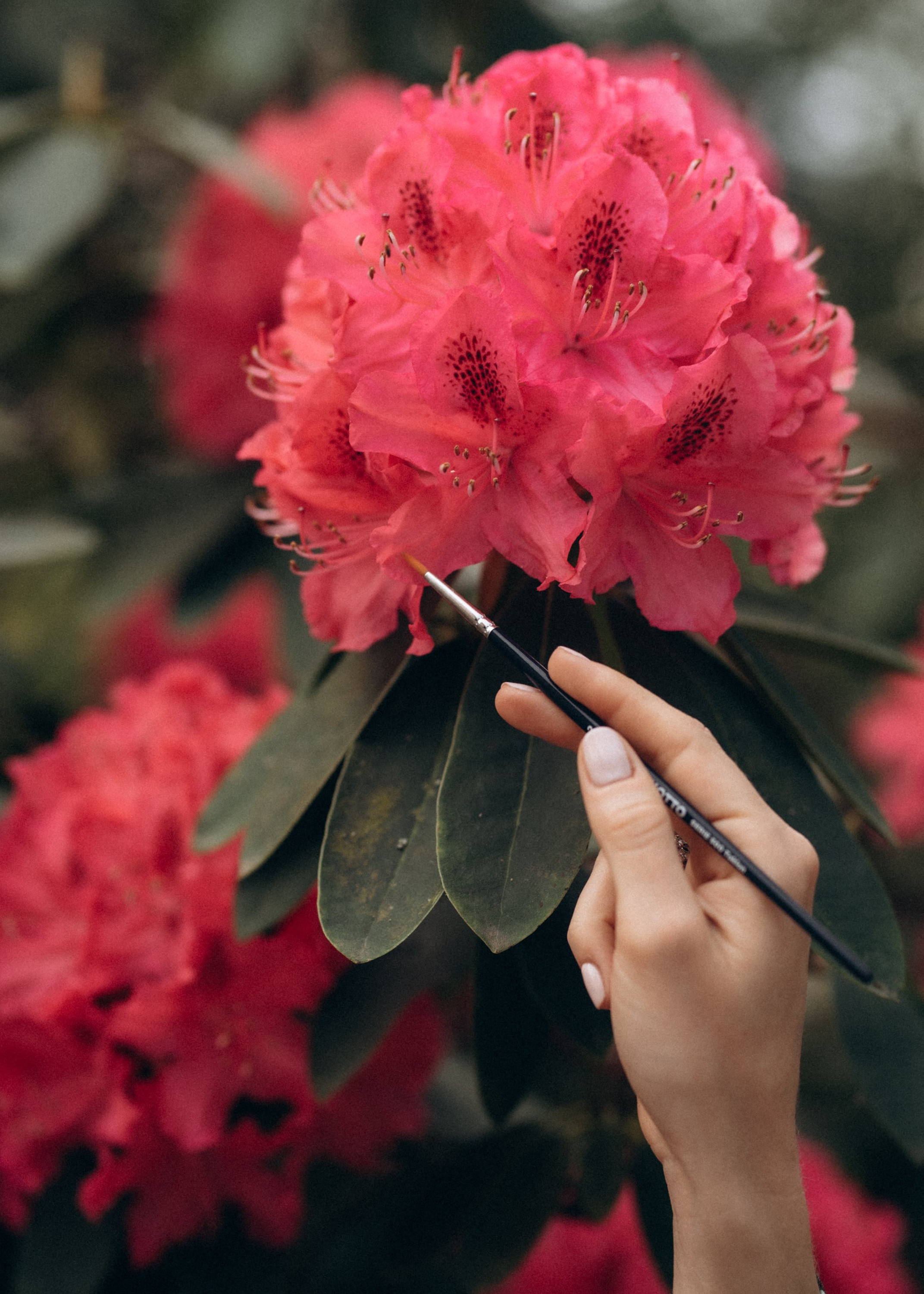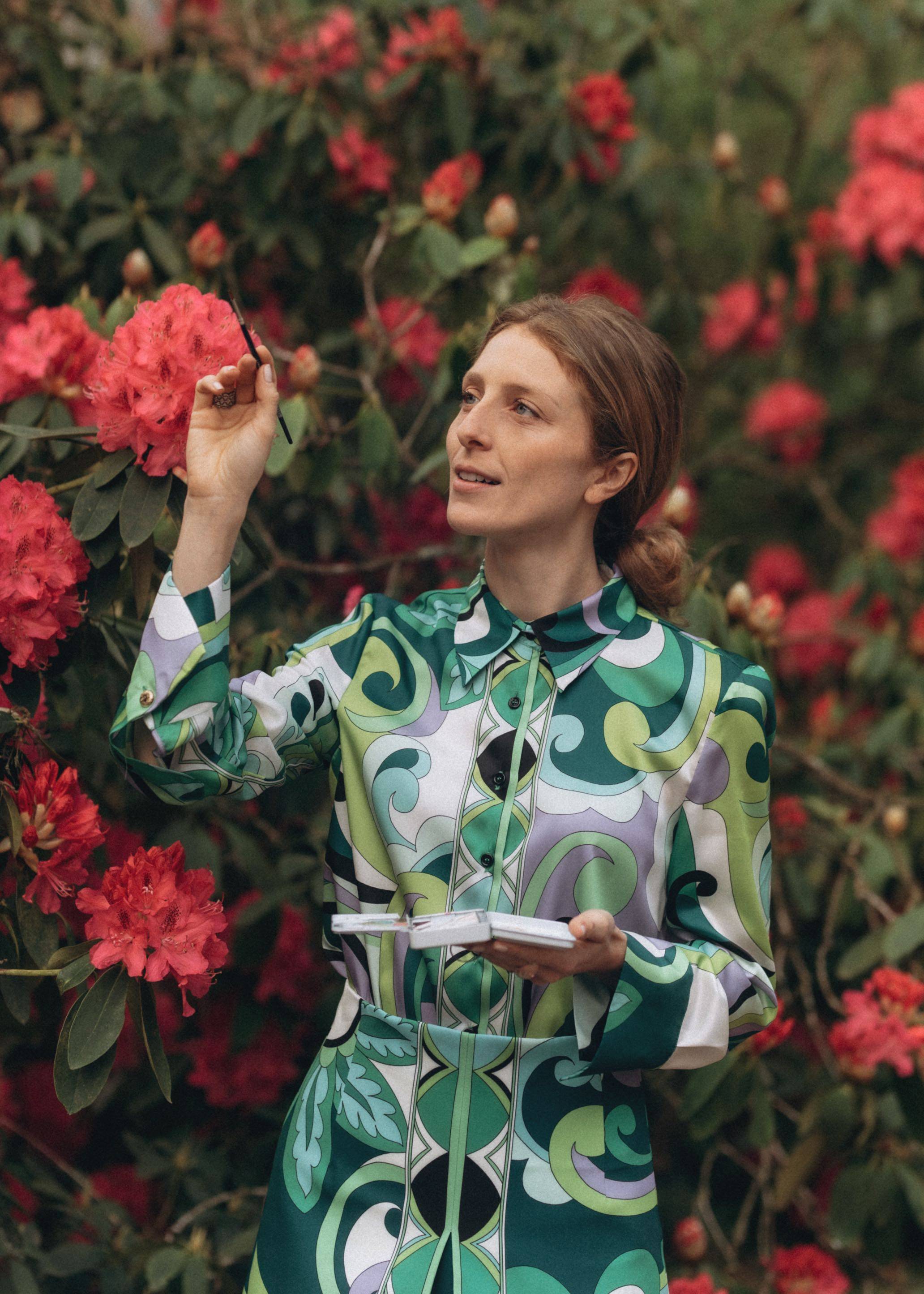 French illustrator and designer, Tatiana de Nicolay, speaks to Sophie Goodwin about manifesting your dreams and high-goals, being inspired by travel and surrounding yourself with creative, challenging people.
Paris-based illustrator and watercolorist, Tatiana de Nicolay, has been traveling since the day she was born. She spent much of her childhood in a small village in Poland where she was both home-schooled and intensely socialised -"our existence was so simple, we lived outside in the forest playing with 20 kids from the village" - and accompanying her brother, a professional Chess player, on tournaments around Europe. At 17, she moved to Cairo and studied Classical Arabic and Arabic calligraphy, "for its beauty and refined aspect".
These early experiences fuelled her creativity and sparked her love of watercolor painting, a passion to which she returned after a career in fashion. She recalls her mother's huge desk with, "so many brushes and paints, watercolors and pastels", and the paper, crayons and paints that she would produce to entertain the siblings.
After dreaming of a Beaux Arts degree, but graduating in economics, Tatiana studied fashion design in Florence before travelling to India and France to, "learn the real job": embroidery with Tarun Tahiliani and Manish Arora, in India, and Jean Paul Gaultier, in Paris. There was no such training in drawing and illustration, however. "I taught myself to draw with tutorials on the Internet," she says. "It's an amazing resource. It was hard and I made many mistakes but eventually with perseverance anything is possible."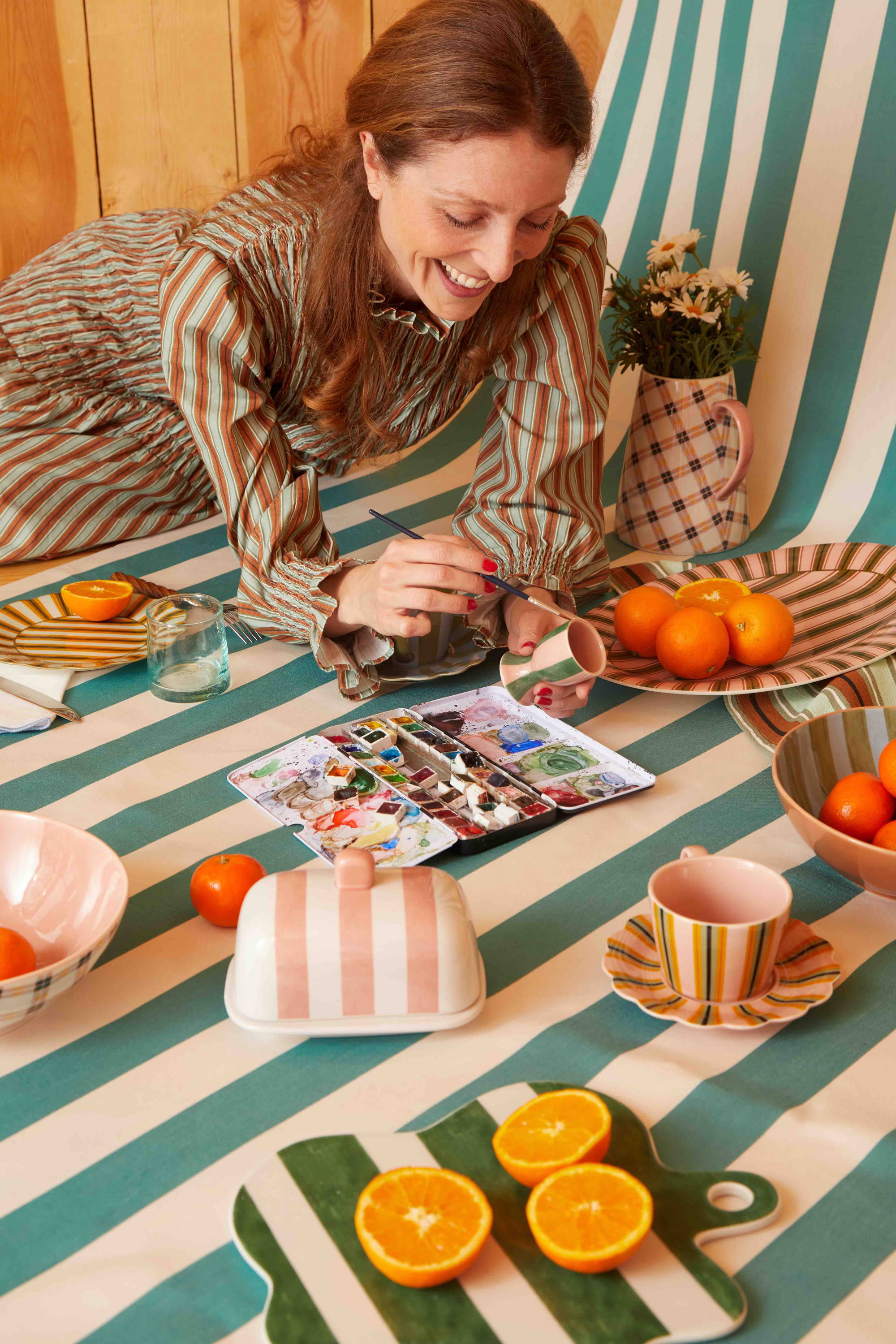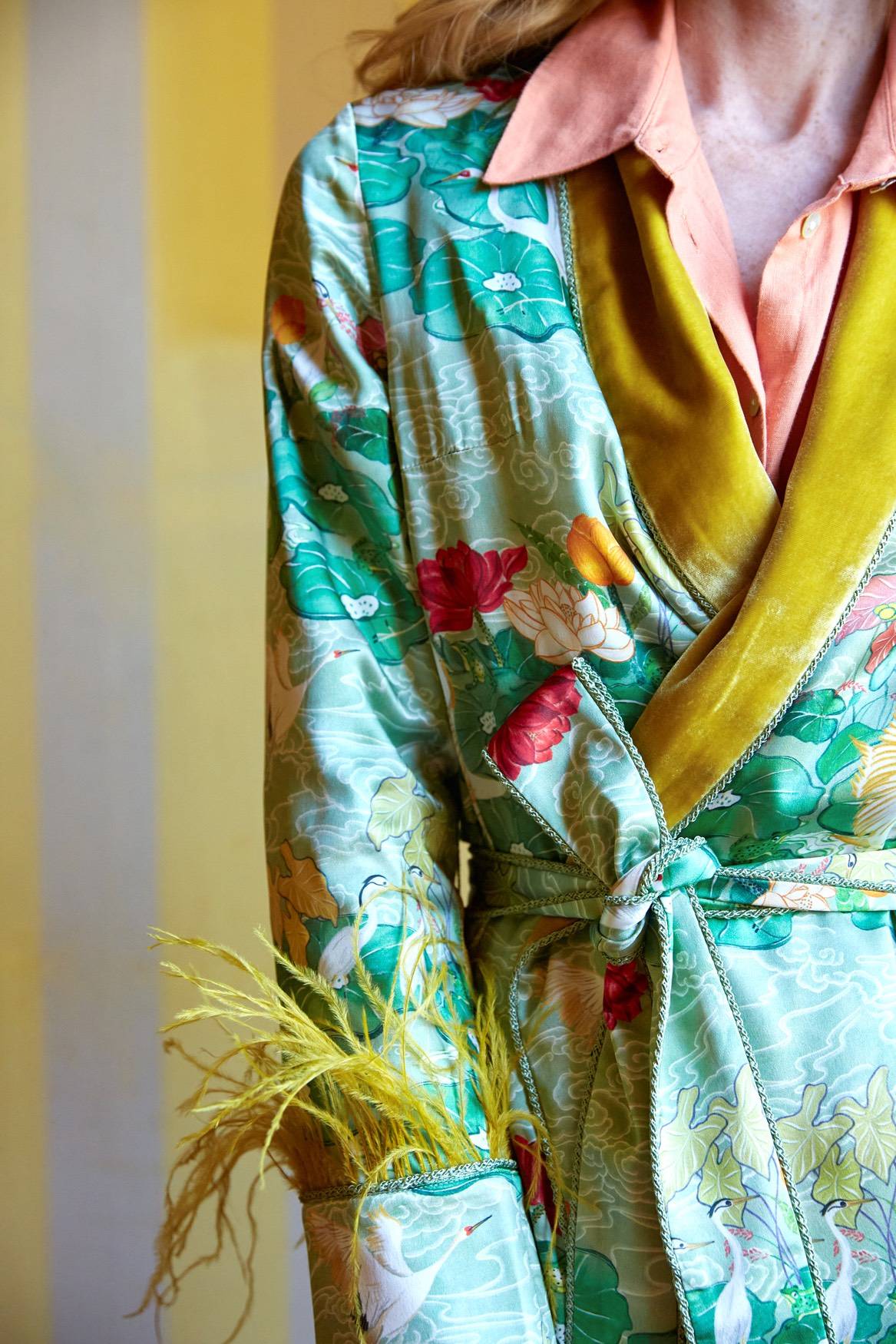 As for now, the year ahead looks promising, and busy. A rug collaboration with an Indian brand in Jaipur launches in September, with Paris off Deco, along with new commissions and personal design projects: "I started with silk dressing gowns, now carpets, I would like to do plates and then who knows!" Perhaps too, a fresque for a Parisian Hotel in the 8th Arrondissement: "It is still in discussion, but the very idea fills me up with joy."
Who or what most inspires you? 
My girlfriends; I admire people with ambition, who make a name for themselves. Their creativity, constant new project development and flow of ideas. We give each other our opinions, suggest what is possible and how. Of course, Cabana, where I worked when living in London, has always been a guiding light. I deeply admire women such as Martina Mondadori, Isabelle Dubern, Cordelia de Castellane and Maria de la Orden. 
Having lived in many countries from the age of 17, I [am also] constantly drawing inspiration from a wild variety of cultures: Egypt, Morocco, Argentina, India, Poland, Italy. Also, visiting exhibitions, meeting new people and hearing about their lives. I'm always going to flea markets to find little treasures, which kick start my imagination.
What's the best part of your job?
To do what I love every day. Each commission is different as I work on a project basis, my clients are a constant challenge so I learn and accomplish more than I ever thought I could. When someone believes in you it's unbelievable what is possible.
And your favorite commission to date?
My collaboration with Lobmeyr, 'Garden of Paradise'. It was also the first commission where I was nominally acknowledged.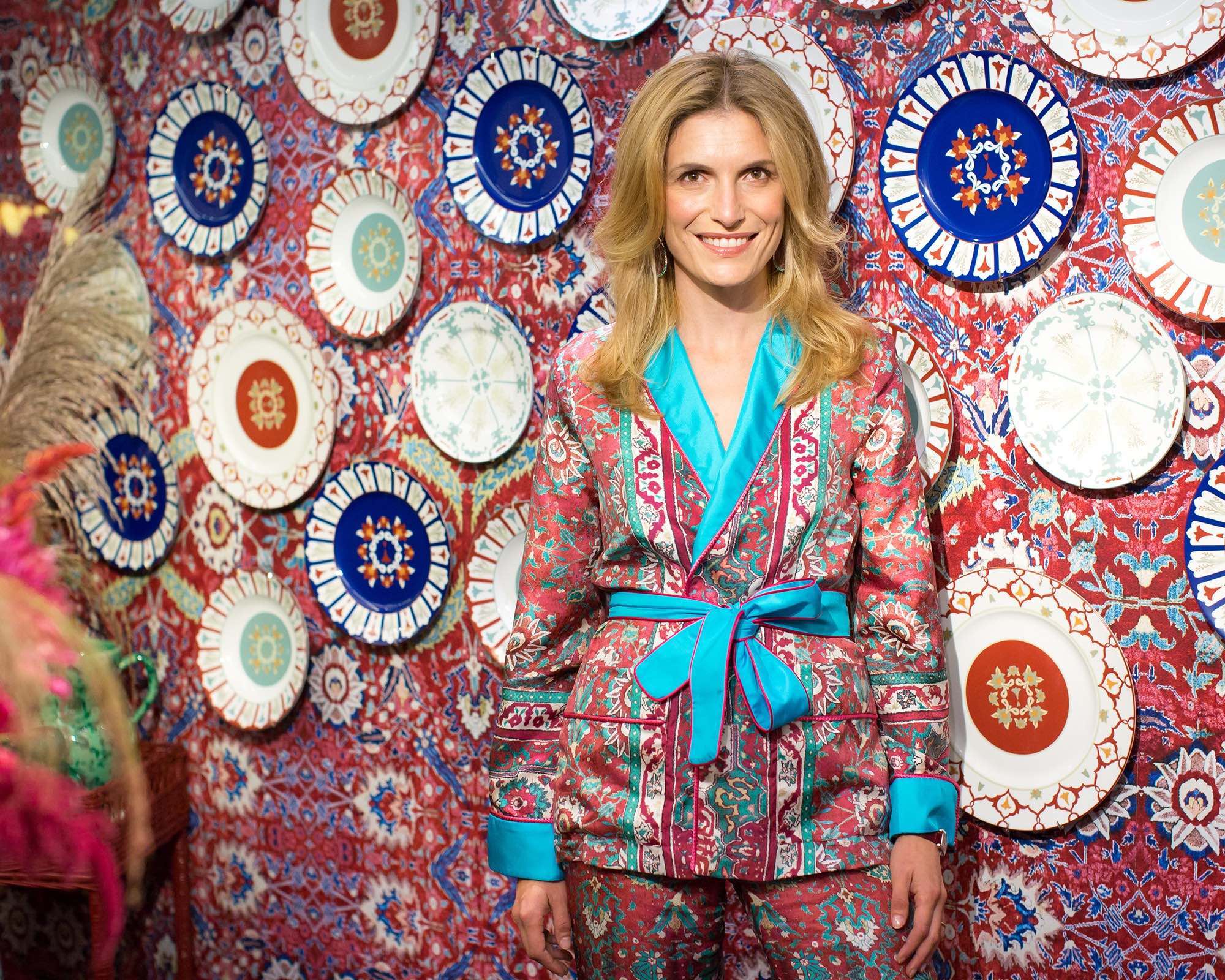 A recent trip that inspired you? 
Ol Malo Lodge in Kenya; I went recently with my husband. The family that run it are very welcoming and treat you like their own. There are only a couple of rooms, we all have lunch together and you hear the most incredible stories from their past; how they fought for their land and created this wonderful, peaceful house stone by stone.
Your favourite artist or artwork? 
Jan Brueghel the Elder, 'The Garden of Eden with the Fall of Man'. It is so poetic.
Your favourite museum or gallery?
London's Sir John Soane's Museum and Leighton House Museum. Sir John Soane's has the most beautiful sculpture collection I've seen. The Leighton House Museum is a human scale where
 

you have lots of little passages that lead you somewhere different each time. They have a candlelit evening once a week, which is quite something.
And finally, your life-long ambition?
I'd love to have my own line of objects, tableware, even furniture. My dream is to be utterly versatile, working on many different scales and projects. Decorating restaurants, hotels, working for Hermès or Dior Maison as a consultant and keeping my own brand. If you have dreams and high goals I believe you can manifest them.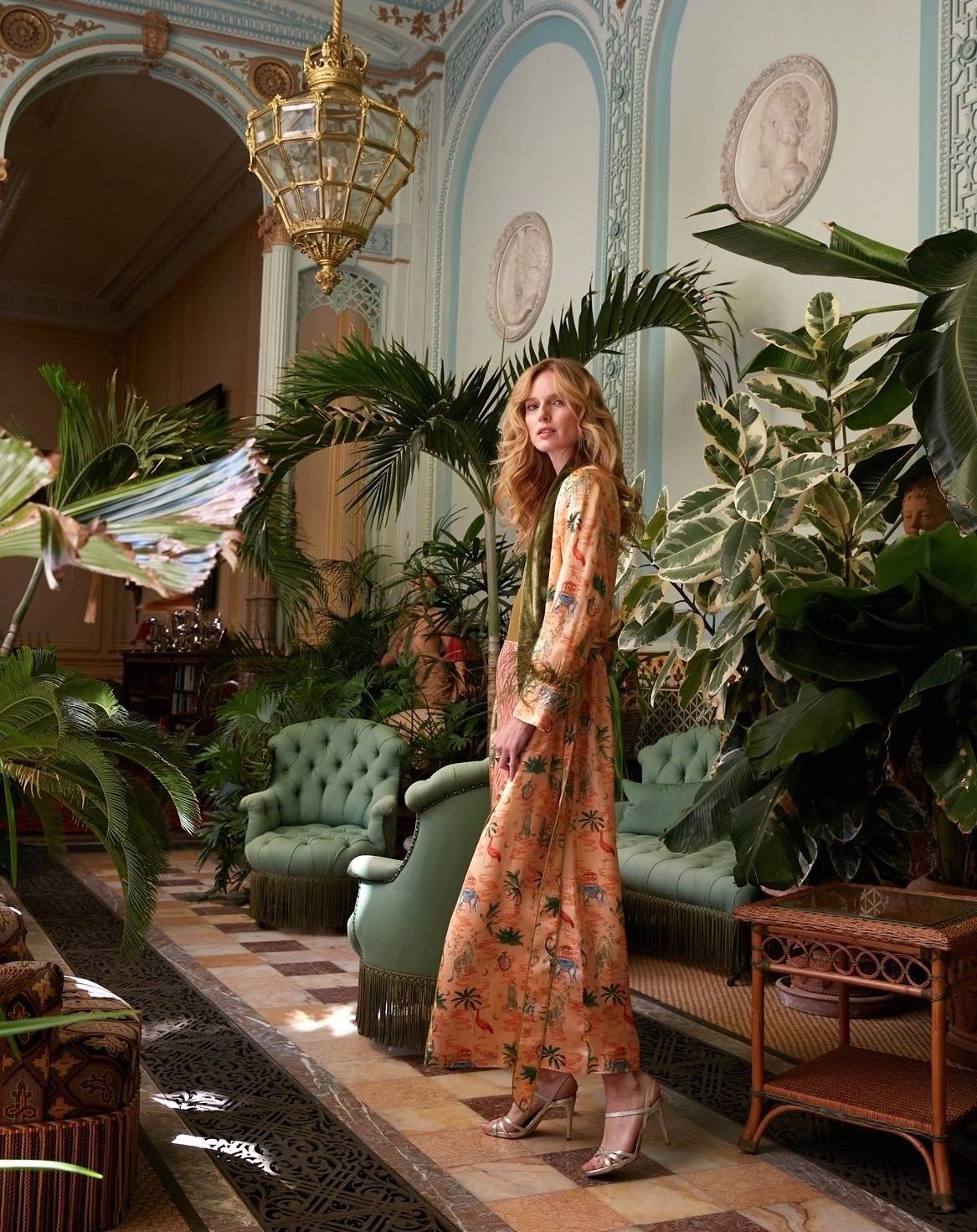 Explore More
Discover striking photography and thoughtful prose from the world's most atmospheric interiors #worldofcabana