Words by
Camilla Frances
and
Sophie Goodwin
Images from
Guido Taroni
and
OKA x Cabana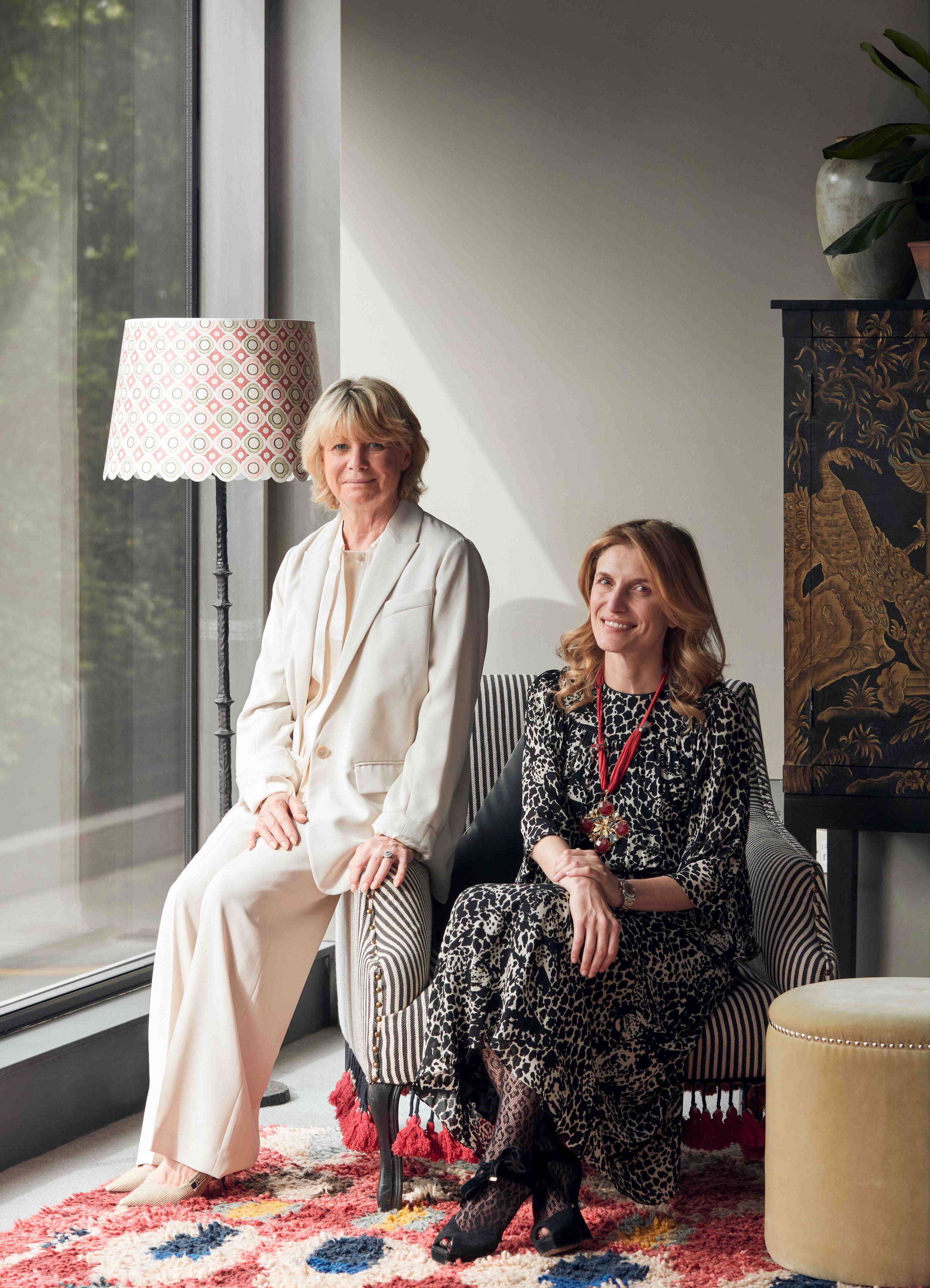 OKA x Cabana: Marrying British and Italian design with global craftsmanship, a new collection of lamps and lampshades draws on Martina Mondadori and Sue Jones' shared love of pattern, color and travel.
Since its inception in 2018, Casa Cabana - Cabana's in-house designed, artisan-made homewares - has worked with like-minded creatives and talented craftspeople to create objects and textiles with soul. These elegant pieces capture the spirit of Cabana: a deep appreciation for the thrill of travel, the refuge of home and the preservation of culture. From tablecloths inspired by Moroccan tiles, to tableware inspired by an antique textile in one of England's greatest houses, Cabana's designers have always valued the creative exchange of ideas, stories and skills.
Within this proud tradition, comes Cabana's latest creative collaboration: a marriage of European design and global craftsmanship between two luxury lifestyle brands, OKA and Cabana, both led by inspirational women who established their companies with friends and collaborators. Like Cabana - founded by Martina Mondadori (Editor-in-Chief), Christoph Radl (Creative Director) and Gianluca Reina (Publisher) - British retailer, OKA, was founded by three friends - Annabel Astor, Sue Jones and Lucinda Waterhouse – with an ambition to create something unique; in OKA's case, homewares and furniture inspired by the friends' travels and avid collecting.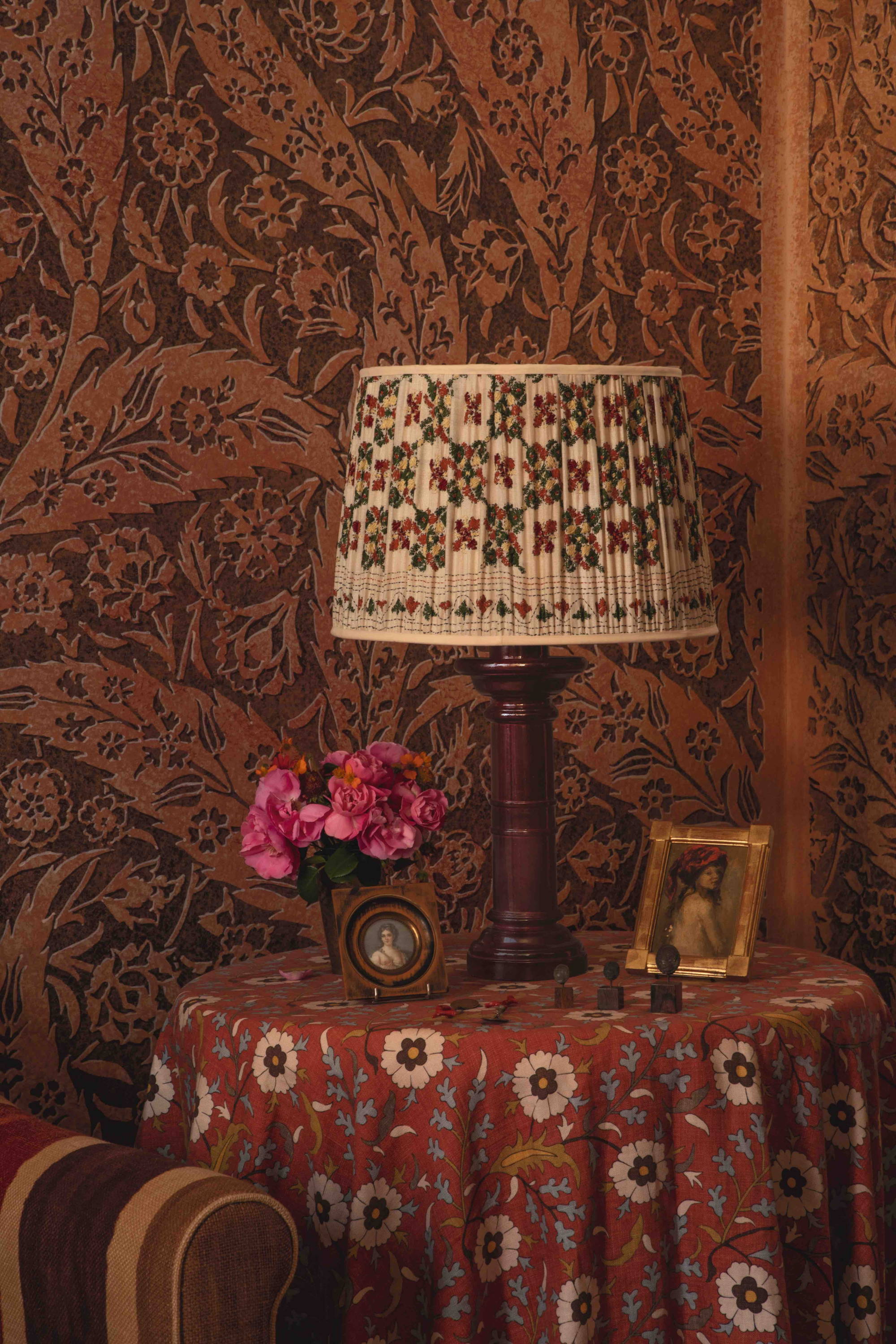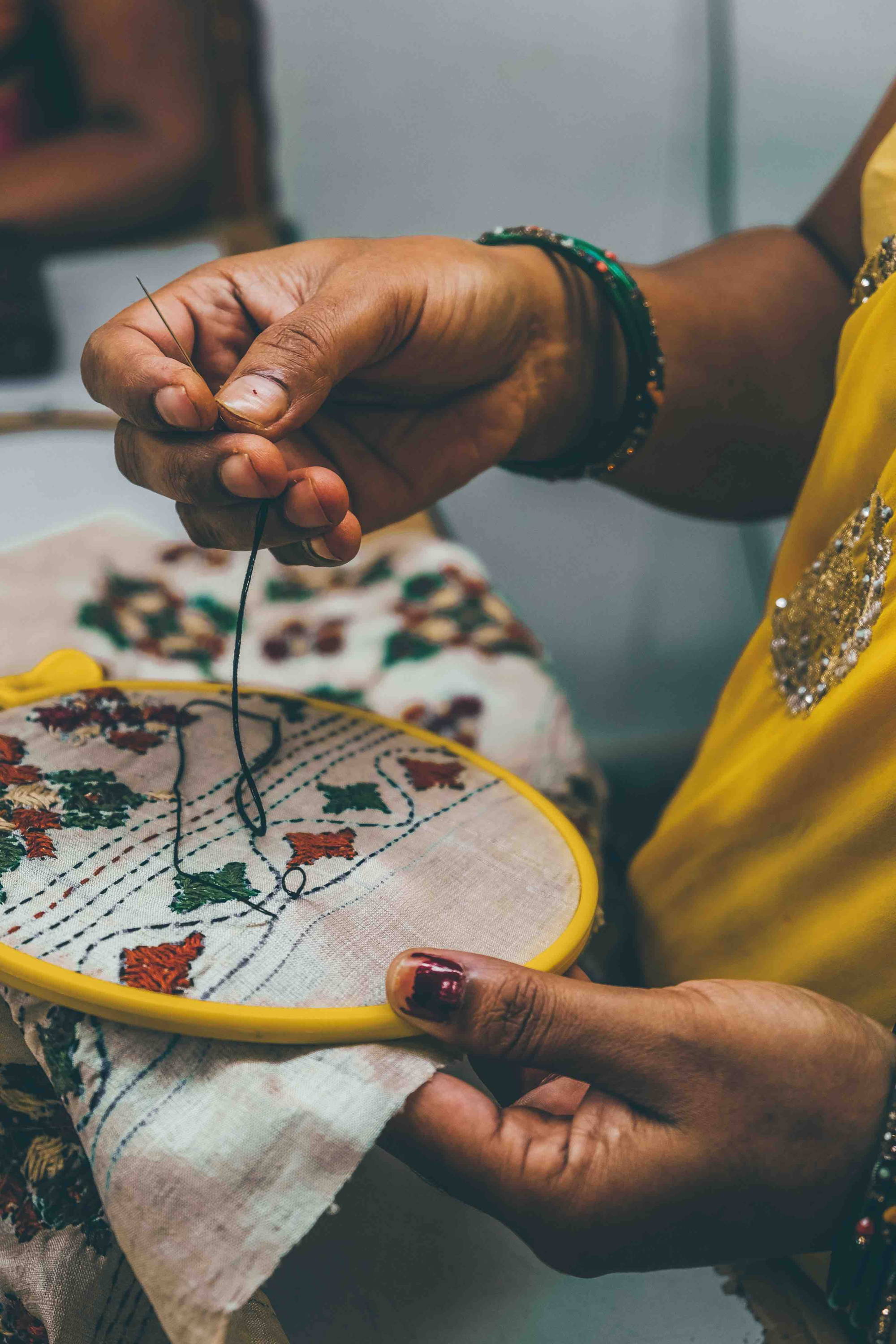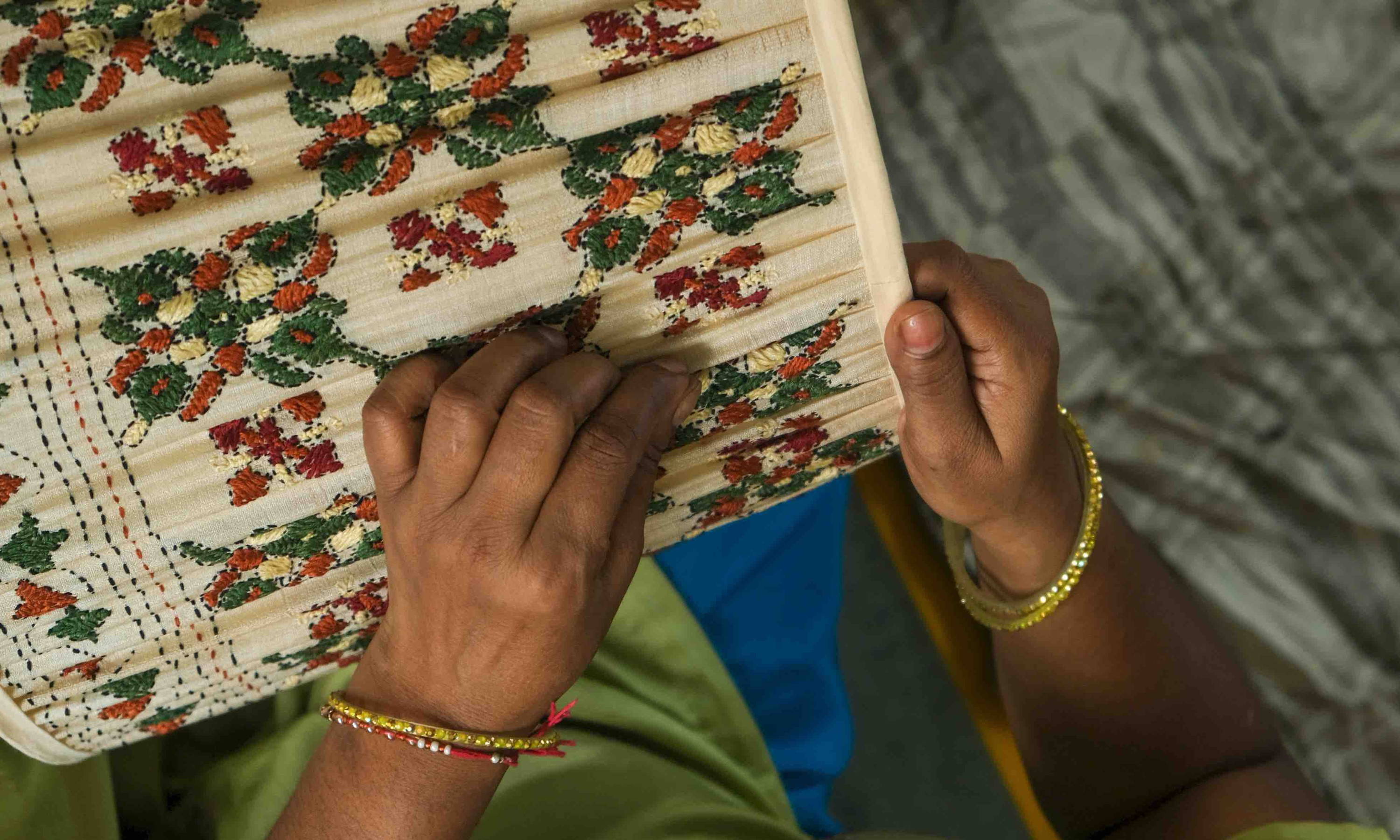 With so many synergies between the brands, Martina Mondadori and Sue Jones decided to share ideas, meeting at Jones' house in London with materials from their own collections. Soon after, a dynamic new lighting collaboration was underway. Drawing on the pair's mutual love of color, pattern and travel, respect for age-old craftsmanship and support for modern makers, OKA x Cabana features three unique lampshade designs - Arabesque, Veneto, and Ambi - and the Pilastro wooden lamp base, all inspired by the duo's travels and handmade by artisans.
A piece of embroidered fabric, discovered by Jones in a market in India, was the starting point for the Arabesque lampshade, which was reimagined by Mondadori with Moroccan influences and, finally, hand-embroidered by OKA's artisans in Delhi. It takes three to four highly skilled craftspeople around two weeks to hand-stitch the Tussar silk in an intricate herringbone style, based upon traditional Punjab phulkari embroidery.
The Veneto printed cardshades - handmade in London by a specialist maker and featuring pastel-toned geometric motifs - took inspiration from Venetian wall frescoes. The three playful prints – Viccolo, Cosima and Collato – are reinterpretations of the frescoes and reflect the subtle color palettes of original Renaissance powder pigments. Meanwhile, the Ambi lampshade - inspired by a traditional paisley pattern, influenced over the centuries by several nations including India, Scotland, and England – is rooted in both brands' love of travel and exploration. For each shade, OKA's artisans in Jaipur meticulously block-print swirling paisley patterns onto natural linen, which is produced in three colorways and finished with contrasting linings and trims.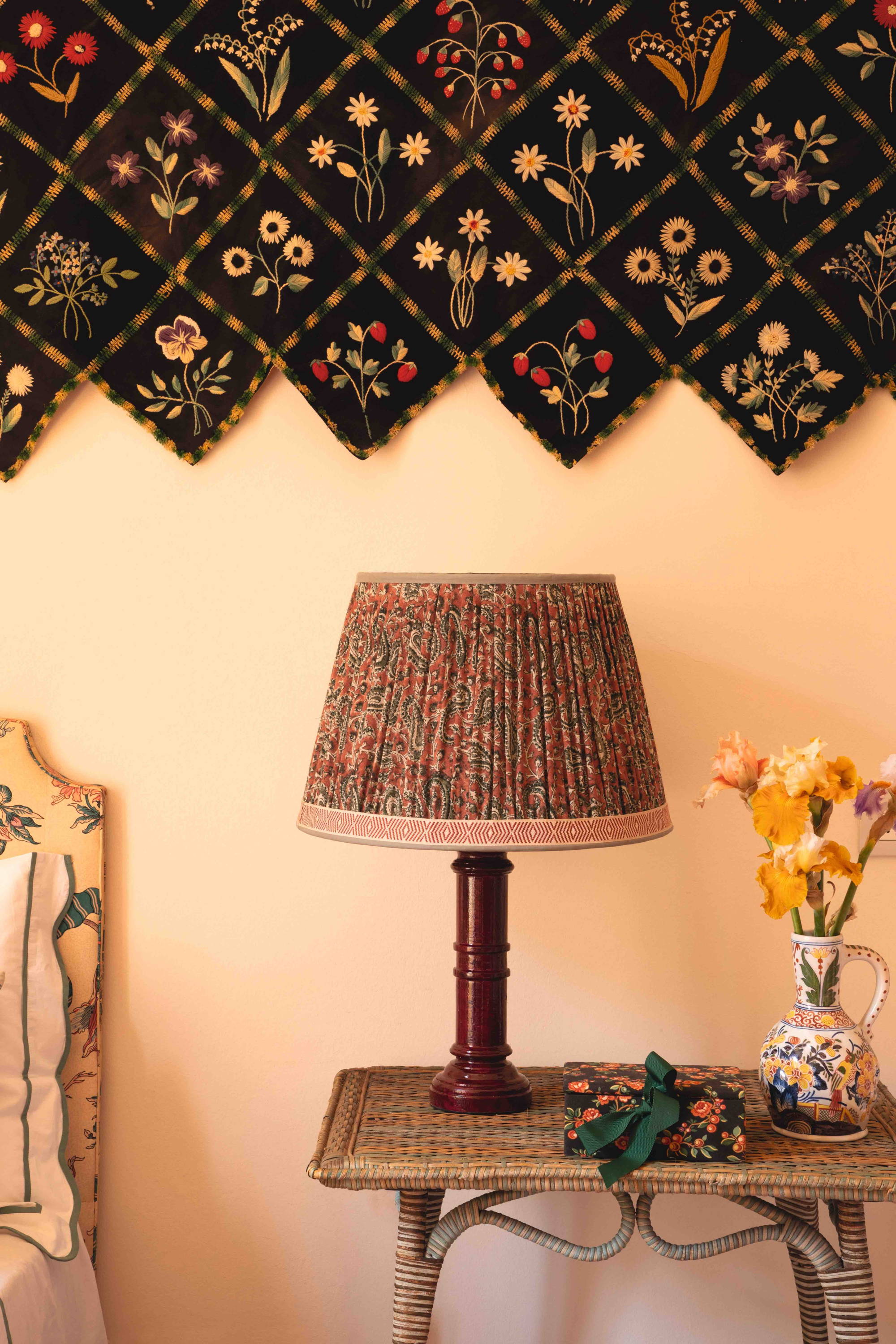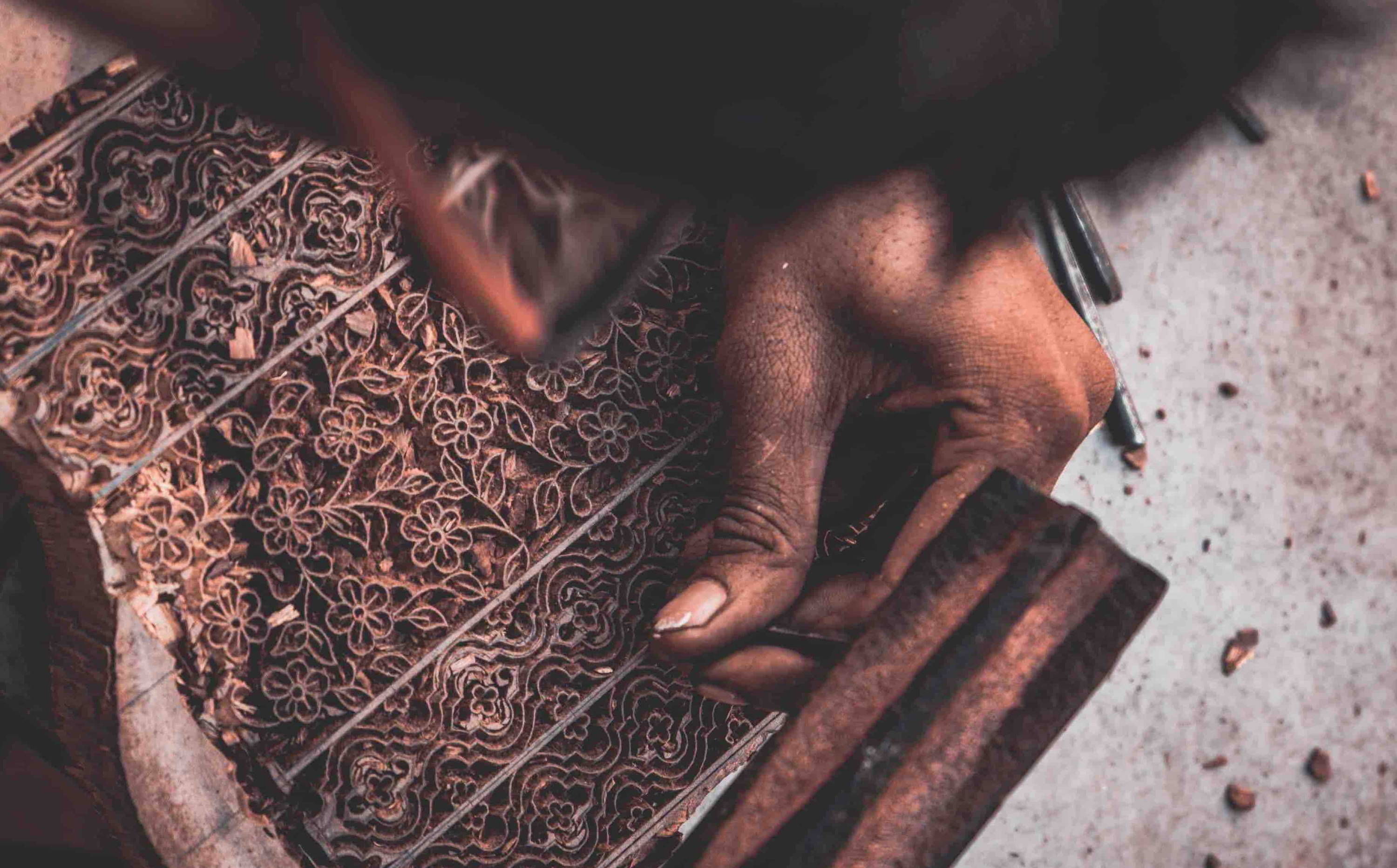 At the heart of the collection is the hand-turned wooden Pilastro table lamp, which was inspired by a lamp in Martina Mondadori's childhood home. It belonged to her mother, Paola Zanussi, who decorated the Milan home (the original Casa Cabana), with the visionary Italian set designer, 

Renzo Mongiardino

. Jones and Mondadori have reimagined the lamp in four rich colors, specifically designed to complement the collection's elegant, patterned shades. Each lamp is hand painted with multiple coats to achieve a deep, sophisticated color and patina.
The collaboration was "a meeting of minds" from the start, says Jones, who praised Mondadori's "unwavering commitment to excellence and good taste". Echoing these sentiments, Mondadori described the collaboration as the, "perfect hybrid of both our brands", adding: "Sue is a true one-off, with such insight and experience. I love unearthing these personalities with Cabana and seeing where we can go."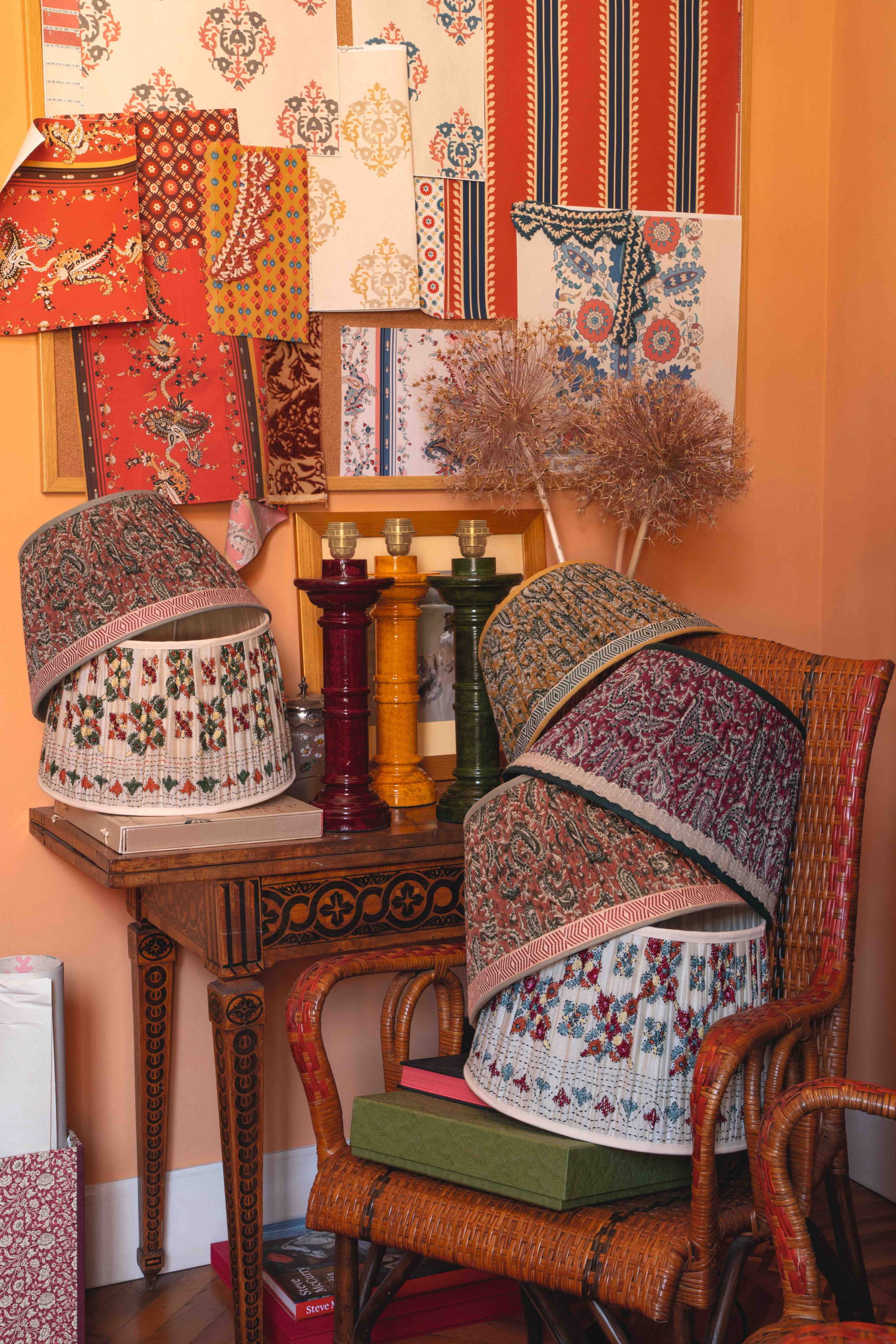 Explore More
Discover striking photography and thoughtful prose from the world's most atmospheric interiors #worldofcabana