Interview by Camilla Frances
Images from Morgane Pasqualini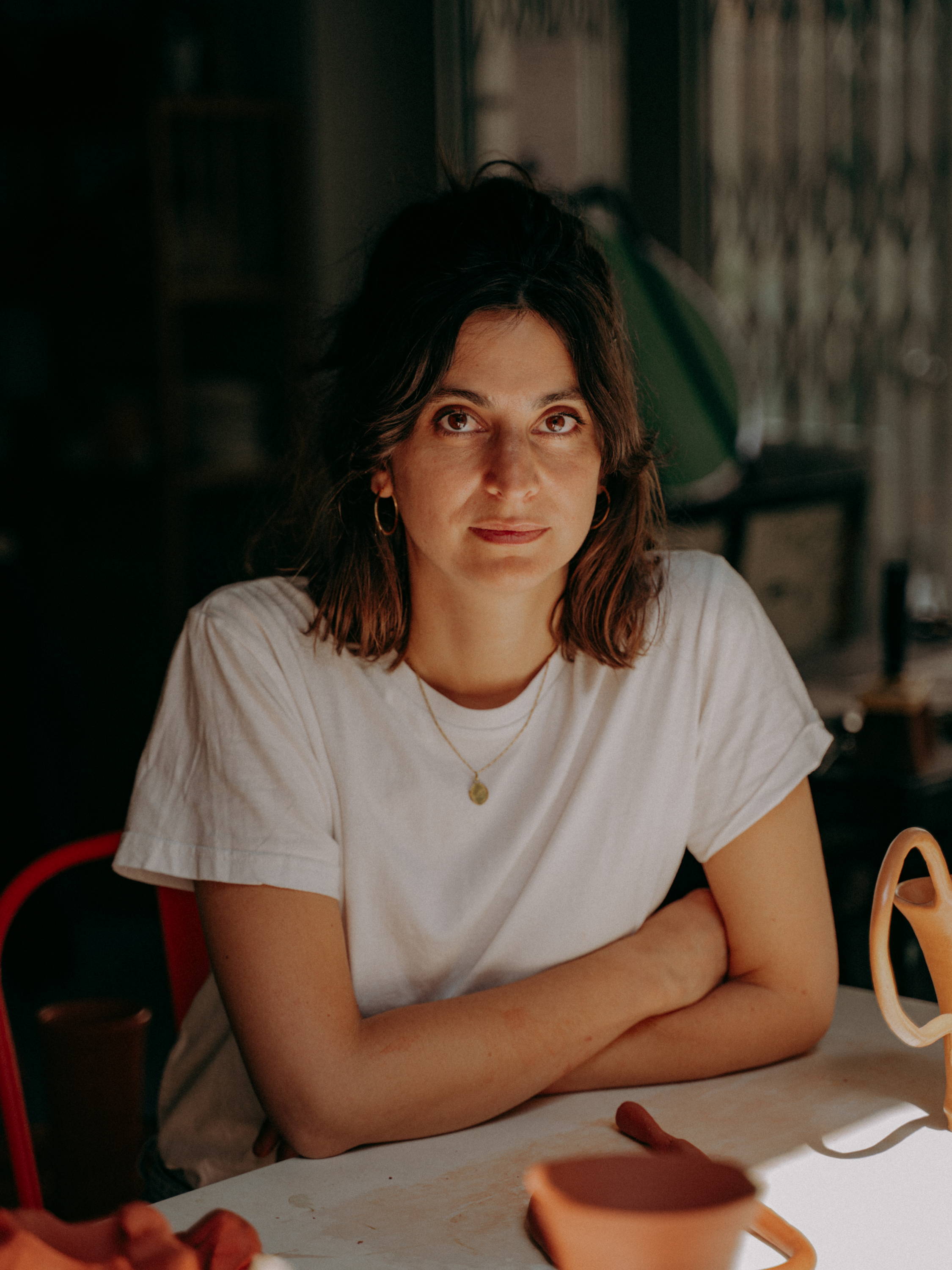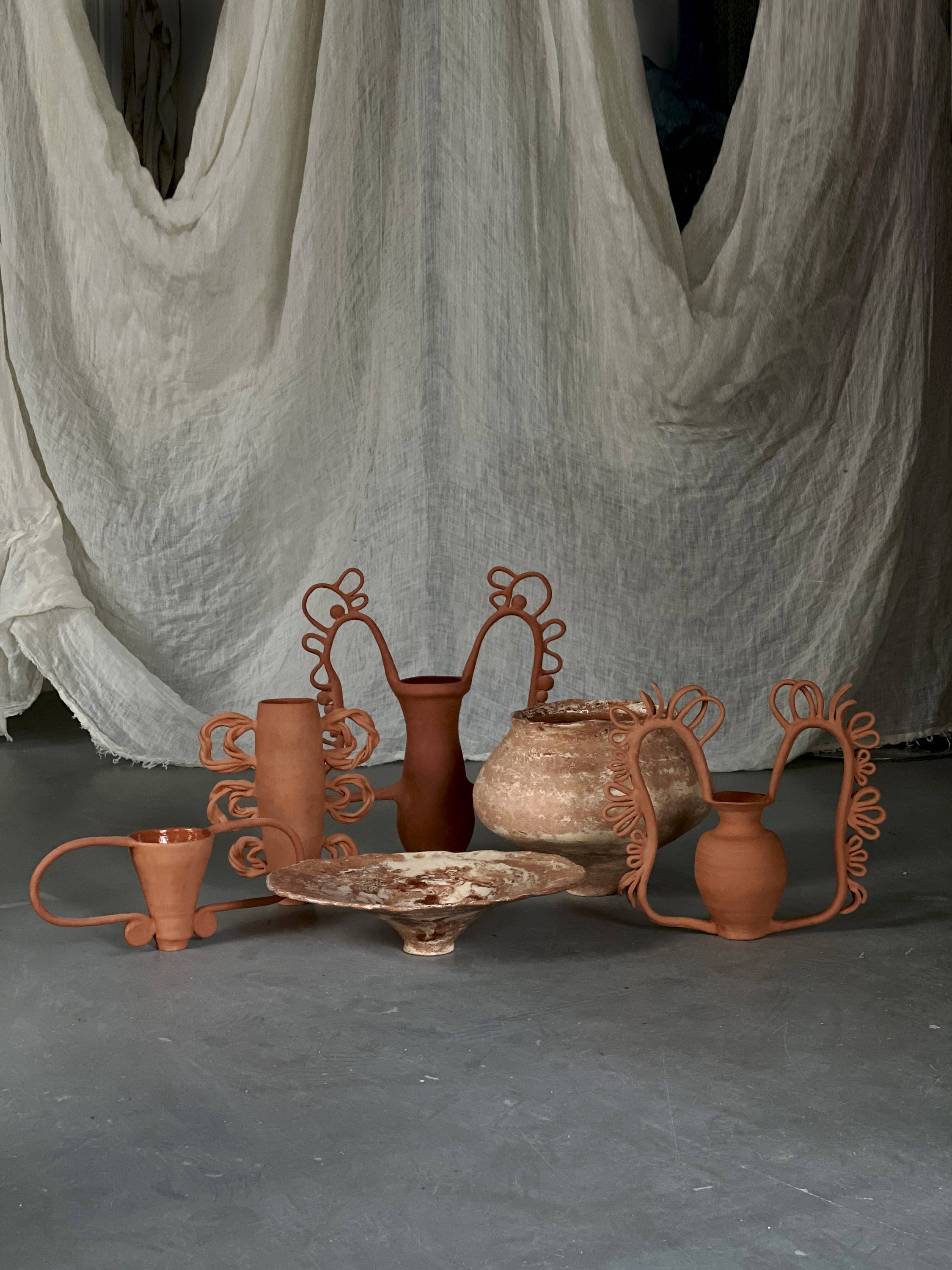 Raised in a small village in the French Alps, Paris-based ceramicist Morgane Pasqualini crafts striking clay vessels inspired by her love of the ancient and natural worlds. Largely self-taught, she was trained in throwing techniques by master ceramicist Augusto Tozzola just two and a half years ago and learnt most other techniques - such as coiling and ceramic painting - through experimentation alone. "I made a lot of mistakes, and cracked a lot of handles," she tells Cabana. "To me, pottery is an endless learning curve and I find it very beautiful." Somewhat surprisingly, given the quality of her work, she does not come from an artistic family, but has always been driven by "the desire to create". "I come from one of the least populated parts of France, and my family has no connections with art," she says. "The desire to create has always guided me. This strong feeling really helped me trace my path."
Your works are beautifully sculptural. What is it about clay that excites you?
Clay allows an endless creativity. Sometimes I push the limits of clay, when I have an idea, I don't say to myself, "no, it's impossible", instead I try and try again, and in different ways if it didn't work on the first time. Honestly, we really have to embrace that sometimes the clay decides for you! Clay can be capricious, depending on the weather, humidity, drying, firing. I am learning every day, in terms of technique and humanity: patience, perseverance, resilience, but also letting go. It's important to have fun and enjoy what you do with clay.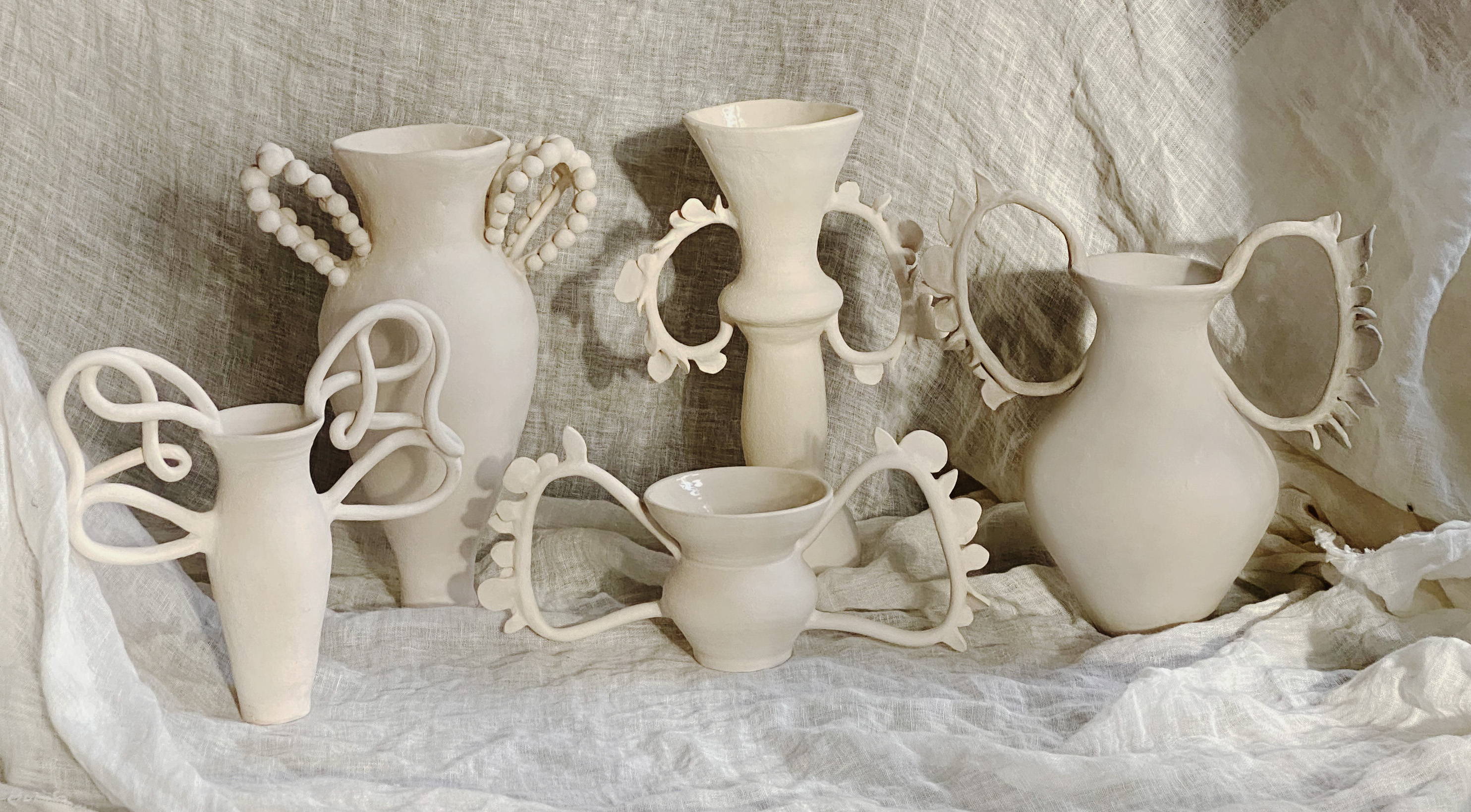 How would you describe the style of your work?
I grew up surrounded by nature so my work is imbued with these organic influences, this connection to the earth, to the variations and irregularities of shapes. I am also obsessed with ancient Mediterranean vases, so my style is a combination of both. I like to call it L'antique Organique Amphorae with aerial, moving and free handles. I also really like astrology and I made a series of 12 plates based on Ancient Roman and Greek designs.
Who or what most influences your work?
Karl Blossfeldt's photographic series have a huge influence on my work. I made a vase with handles that looks like plant lianas because of his photographs of vegetal shapes and structures. I see handles in his photos! I am also deeply inspired by ancient pottery and the culture of the Mediterranean basin, with an emphasis on Etruscan art, and Roman and Greek designs, which are an intrinsic part of my Mediterranean culture. And Antiquity in general. That influences my pots of course, but also the aesthetic of my photography, my styling, decoration and everything. The art of glassware fascinates me as well - the balance, the fragility, the transparency.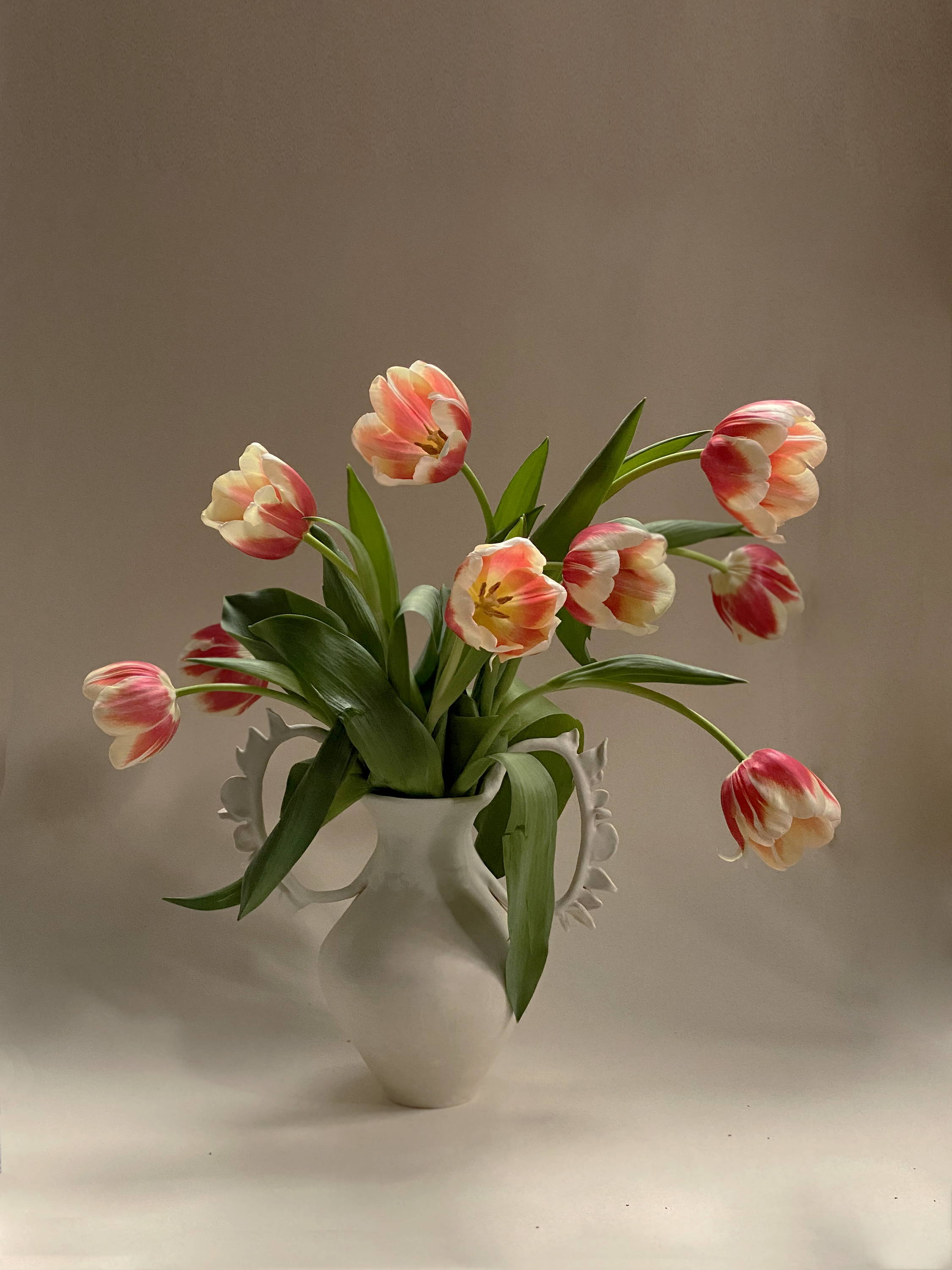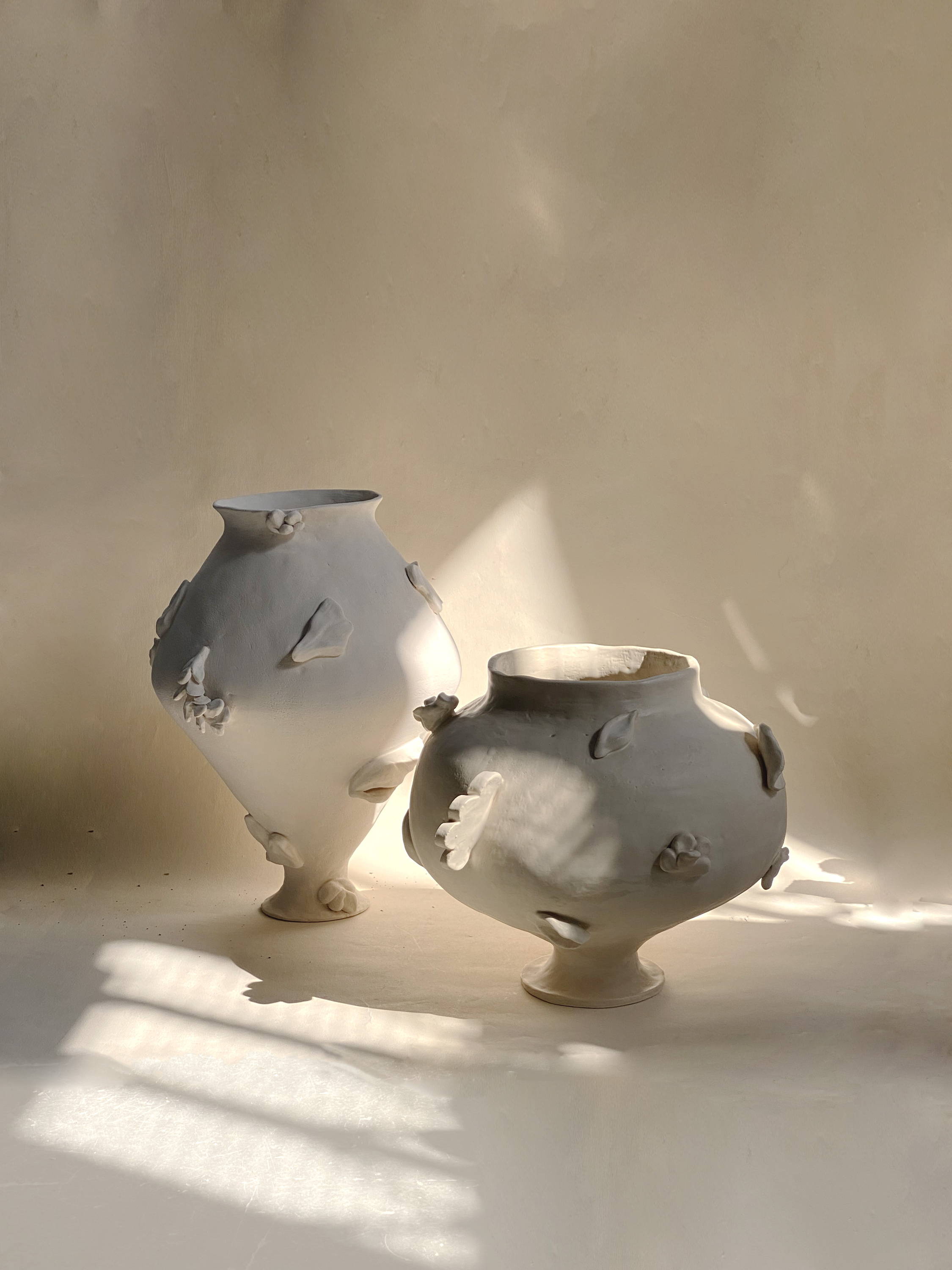 What does a typical working day look like for you?
Every day I walk through the streets of Paris to my studio, it's an hour there and an hour back. Sometimes it's hard to find motivation, but in general I enjoy walking through Paris and it really helps me to empty my head. Plus, crossing over Montmartre where I live and then walking all along canal St Martin is so very beautiful. When I arrive at the studio I make a cup coffee. Half of the time I don't finish it but, you know, it's reassuring to have this cup of coffee on my table. I'm listening to a lot of Dalida's songs, but I am in a co-sharing studio and [the others] can't stand her anymore! (I really don't understand how this can be possible?!)
How do you plan and execute your pieces?
I draw quickly on a notebook or on my phone! I get a lot of my ideas at night, just before sleep when my brain relaxes. I have a 'vision' of pots, so I draw on my phone, but it's more an esquisse to remember and sometimes when I look at the drawings I don't even know what was on my mind! Although I have plan, I could change it and just follow the clay - and my mood. And sometimes I get into the clay without a plan or a precise idea, I just let the clay direct me. I get bored of making the same things; I am always stimulated by making new things, so I do unique pieces or limited editions. I don't use moulds, and everything is handmade; this way each piece is very unique.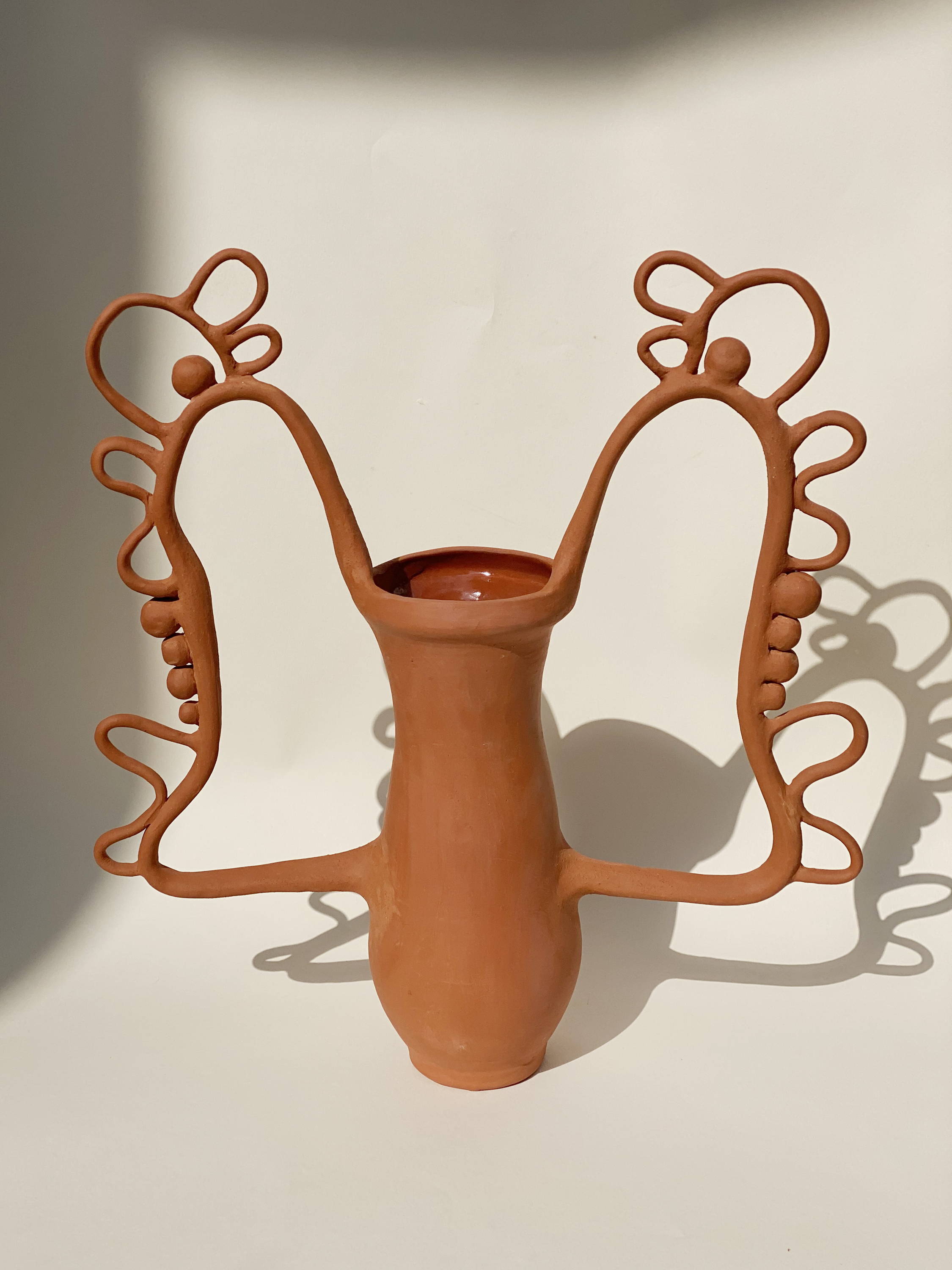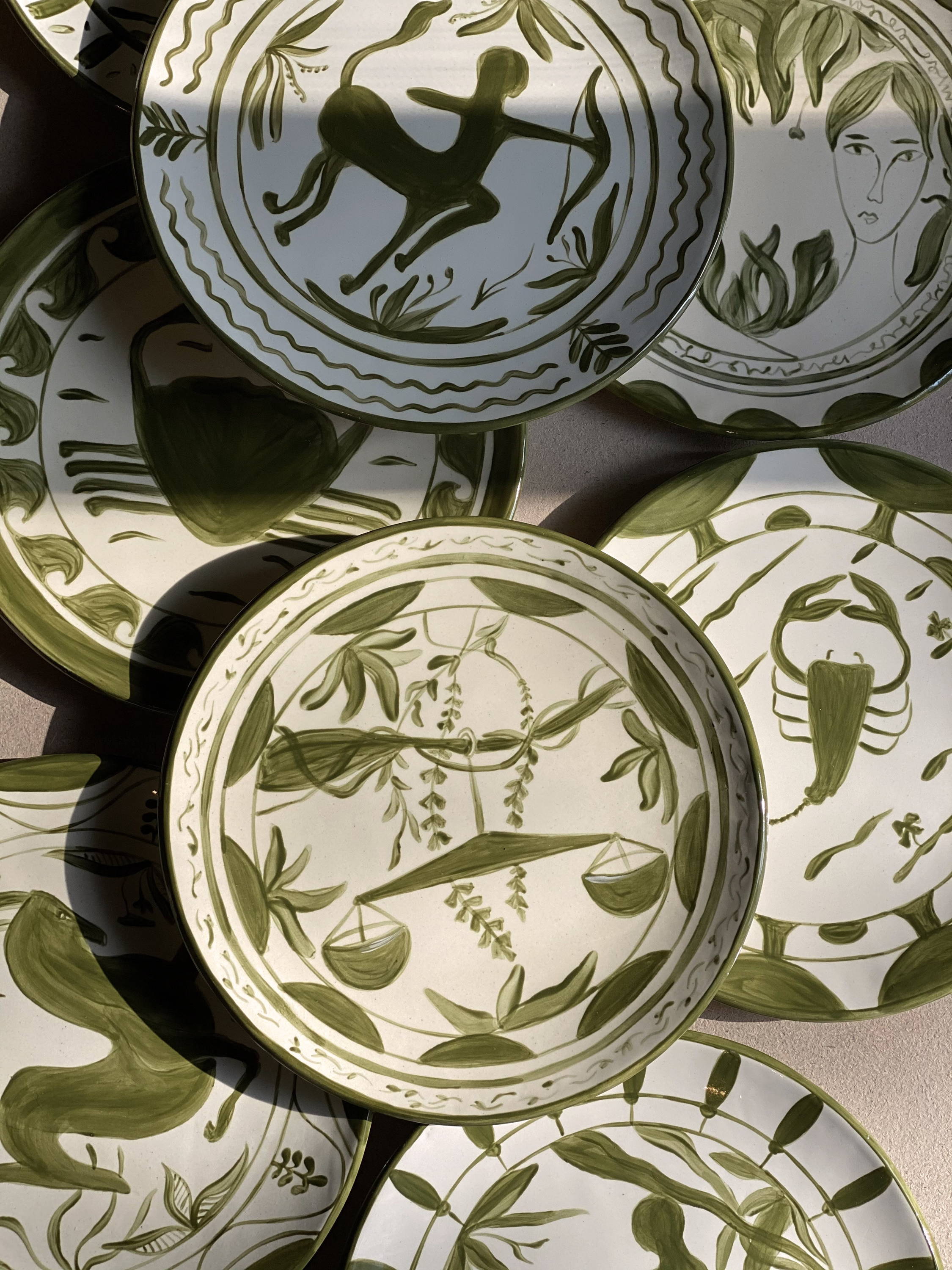 What are the best and worst things about being a craftsperson?
The best thing is being able to make something with your hands, to build something, the process. Not just having the idea, but letting this idea come to life through your hands. The worst thing would be that the skin on my hands becomes very dry, and my hands look like an old lady's! More seriously though, it's having to be very careful with all the toxic things, like the vapors when you're firing or the constant dust around you.
Which artists would you collect if you could?
There are many! Amedeo Modigliani, his continuous pure lines, volumes and colors, all in a curve, it's so recognizable. His sensual nudes in warm tones, his frontal portraits with forms stretched; I love his painting and his sculpture. Vivian Maier, whose maternal family was from the Hautes-Alpes, like me! She really had an eye to capture beautiful details. She transforms the ordinary to make it an extraordinary moment. Georgia O'Keeffe, she stayed away from the trends, going her own way. I am as much fascinated by her personality as by her painting. She had a unique relationship with nature and this really talks to me. And I adore Japanese estampes - Hokusai, Hiroshige, Utamaro. I prefer those with nature, flowers and birds; I really love this aesthetic.
Your favorite museum or gallery?
I would say Le Petit Palais, Le Musée des Beaux-arts. It's a beautiful building where I saw an exhibition that totally blew my mind: a retrospective of Itō Jakuchū.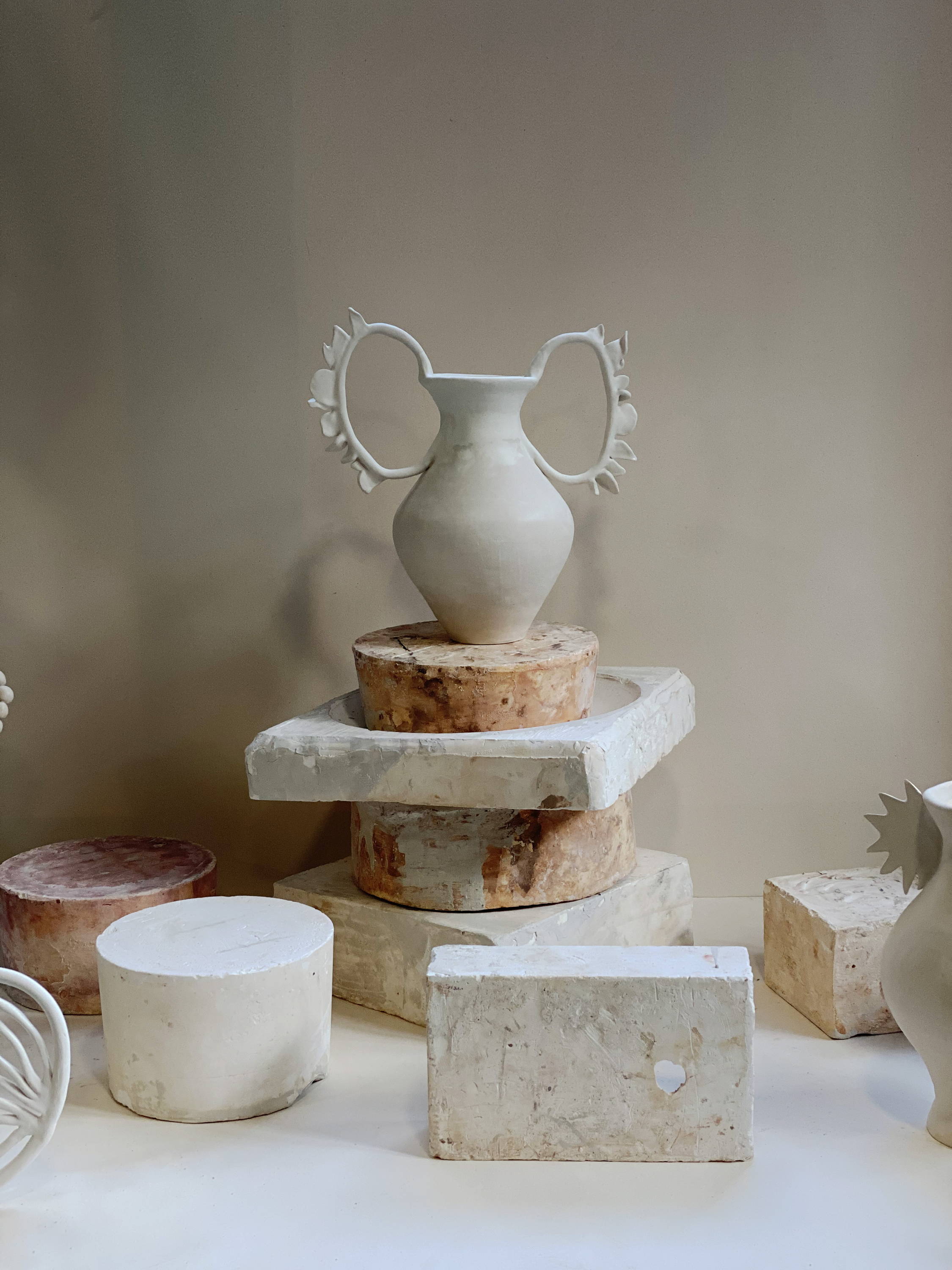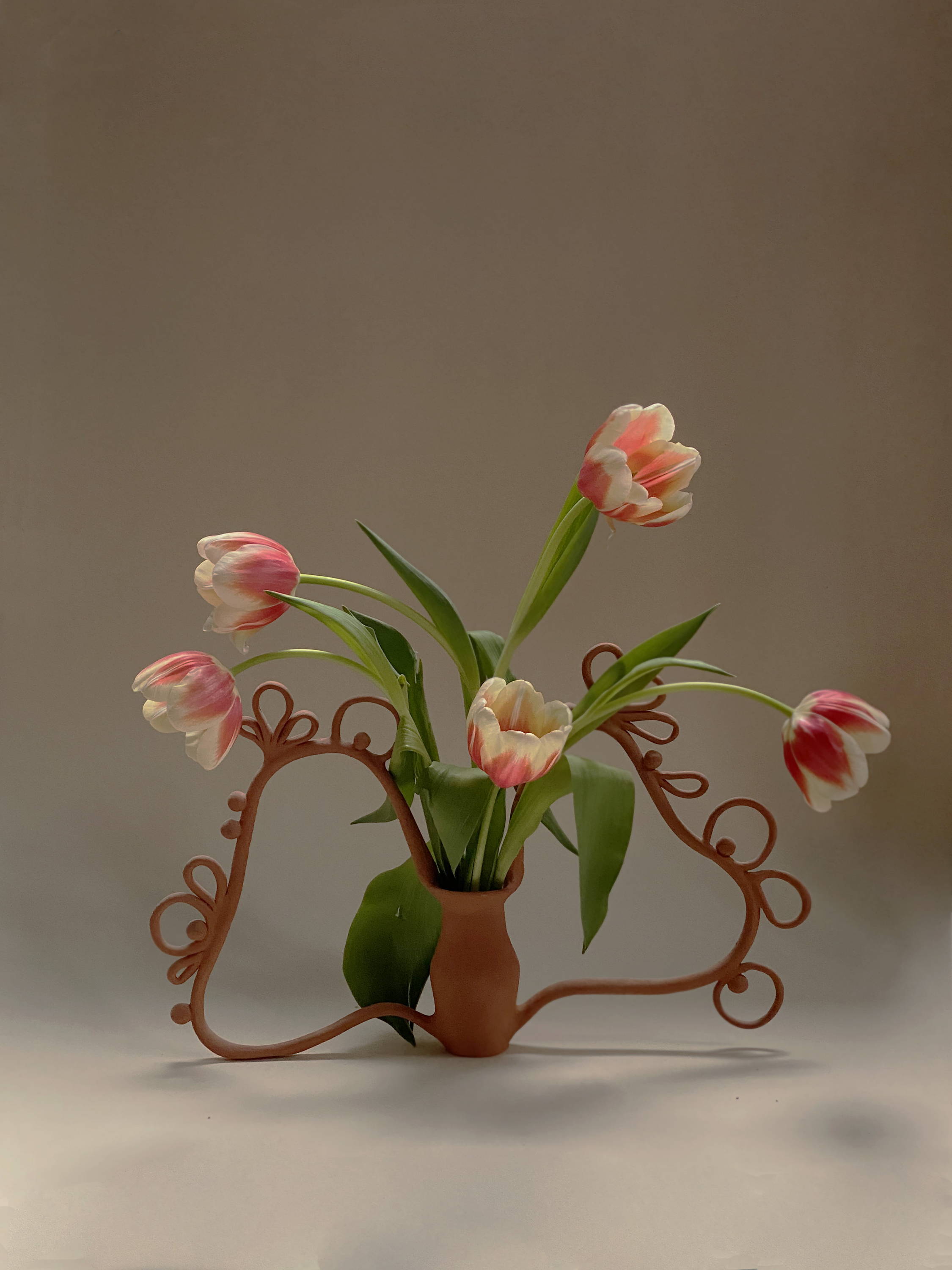 A contemporary artist whose work excites you?
In ceramics, Fujikasa Satoko, what she does is just incredible. It's like dancing clay, so beautiful, so poetic, so delicate and strong at the same time; the sensuous movement she creates. Her work is a real feat and I'm very impressed. Ursula Morley Price is fascinating as well. I'm dreaming of owning a piece of hers! Her undulating forms are very delicate, a great finesse. And Peter Schlesinger is a major inspiration to me, his variety of scale, texture, glazes and shapes is so impressive. We feel his hand. They're like contemporary works with a living connection to the past. In painting, Kelly Beeman; her aesthetic makes me think of Japanese estampes and also of Modigliani! And her pastels colors are so delicate. I love her ladies.
What do the next 12 months hold for you?
My work will soon stand in a beautiful gallery in Margate, Kent, called L'absurde. As for the rest, I prefer not to talk about it because I can be very superstitious!
Explore More
Discover striking photography and thoughtful prose from the world's most atmospheric interiors #worldofcabana