Interview by Camilla Frances
Images from
Oisin Byrne
and
Connolly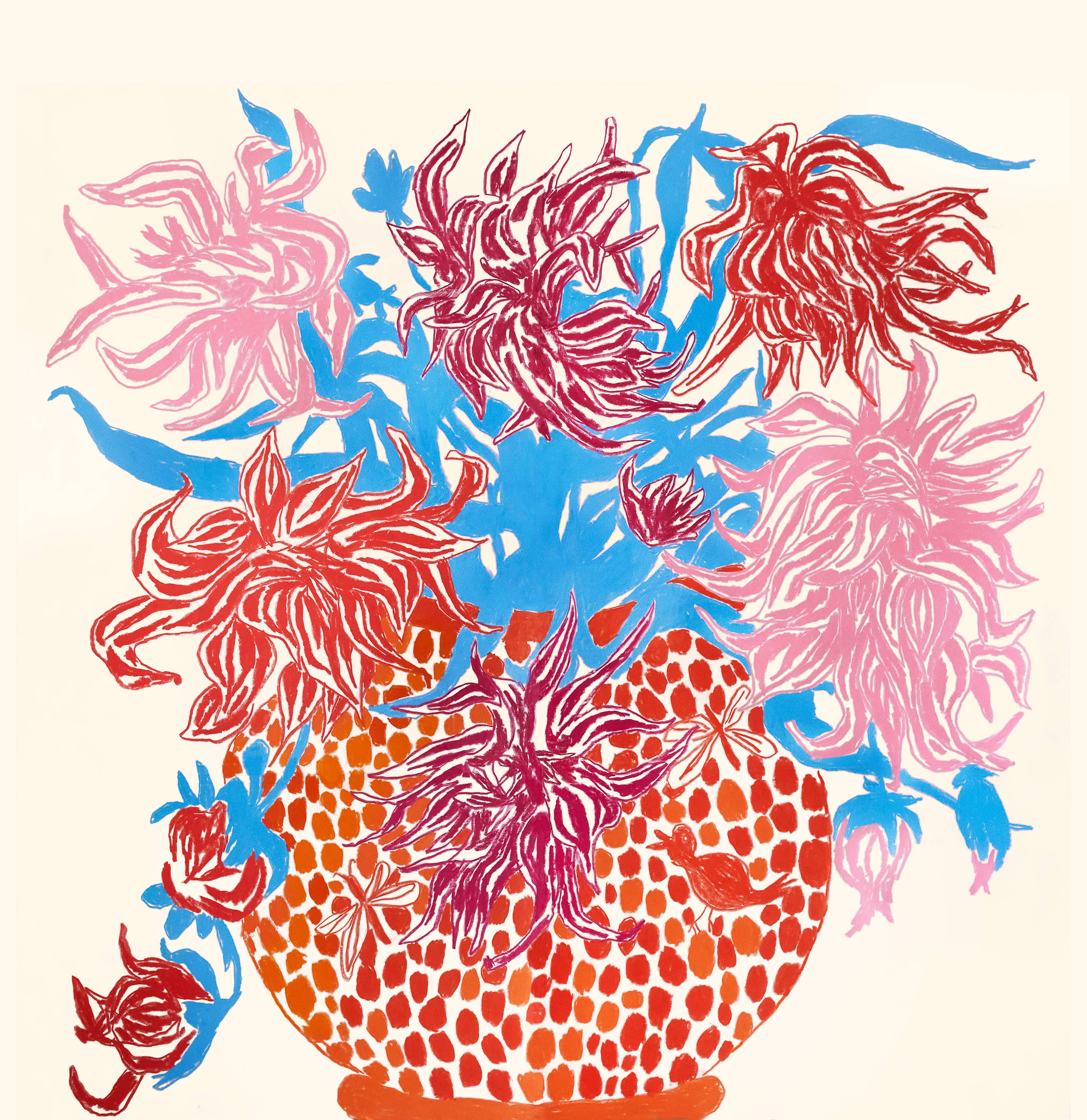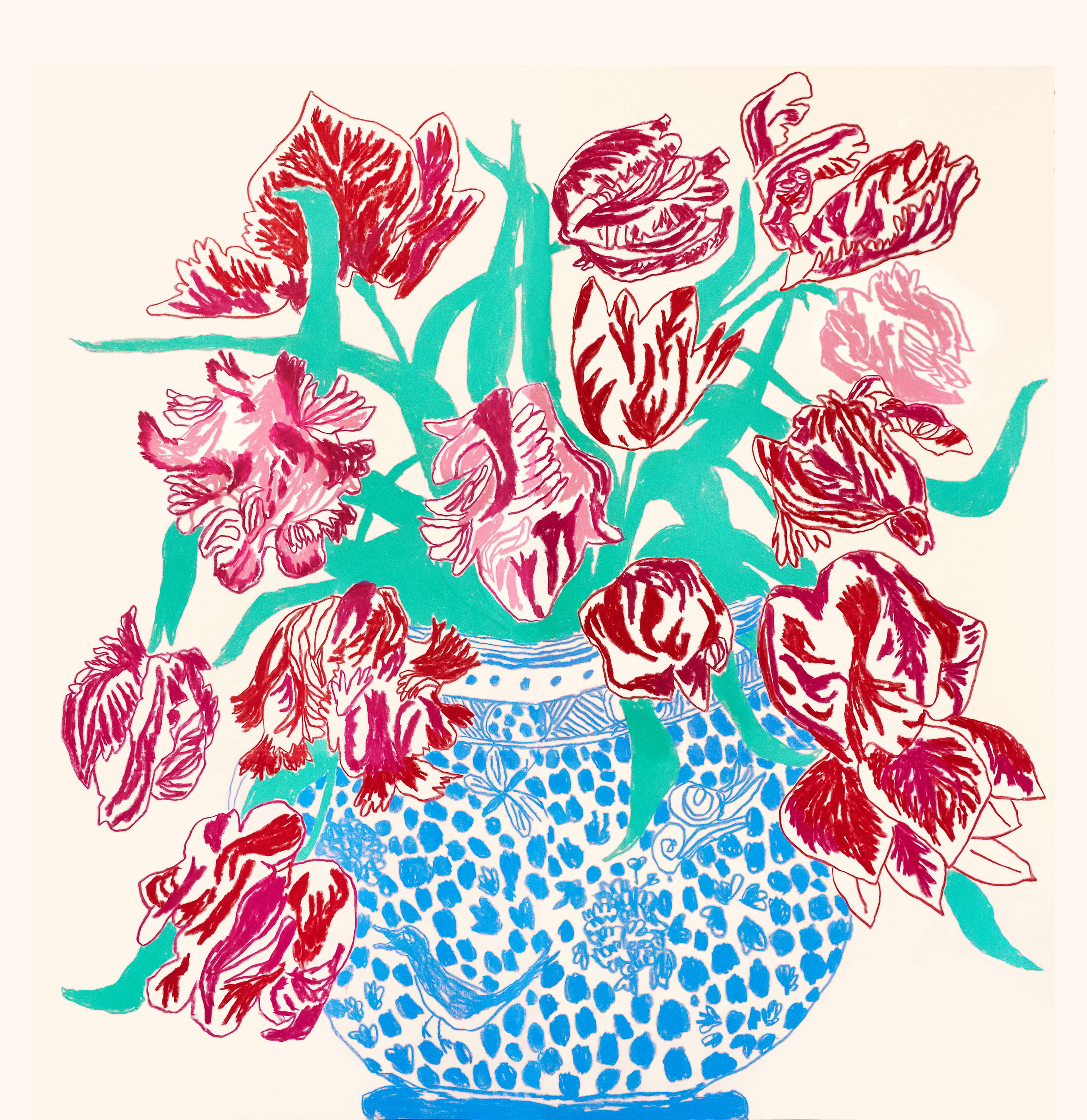 Oisin Byrne is an Irish artist, based in London and Dorset, whose cerebral body of work includes film, writing, painting, music and performance. The vibrant works pictured here mark a significant departure in subject for the artist who, until 2020, had never drawn flowers. They began as a lockdown side project when Oisin found himself unexpectedly drawn to the tulips and irises that his husband, British designer Jasper Conran, brought to his studio. Soon, they'd taken on a life of their own, culminating in a solo show at London's Connolly last summer. Oisin takes a moment to share with Cabana his creative life and processes. 
Where do you find, and look for, artistic inspiration? 
Sometimes it finds you. I would never have imagined myself painting flowers, for example, but that happened. It started as something more casual and then became this daily practice. And I didn't really know why I was interested in them or why they continued to hold my attention. Reflecting on it, during lockdown making these works provided a constant. I think those paintings have a kind of insistent or hard-won joy. It's not necessarily a 'natural' joy, but one you might find through habit or repetition, one that takes work to access.
Who or what influences your work? 
The people close to me. I can be secretive for someone who is expressive, but I love sharing new work with my intimates when I'm ready, or if people want in - this goes both ways. I enjoy helping edit my friends' texts or films. I think to survive you have to construct your own university of peers, mentors and editors who you trust to call you out or expand your vision of something through their feedback.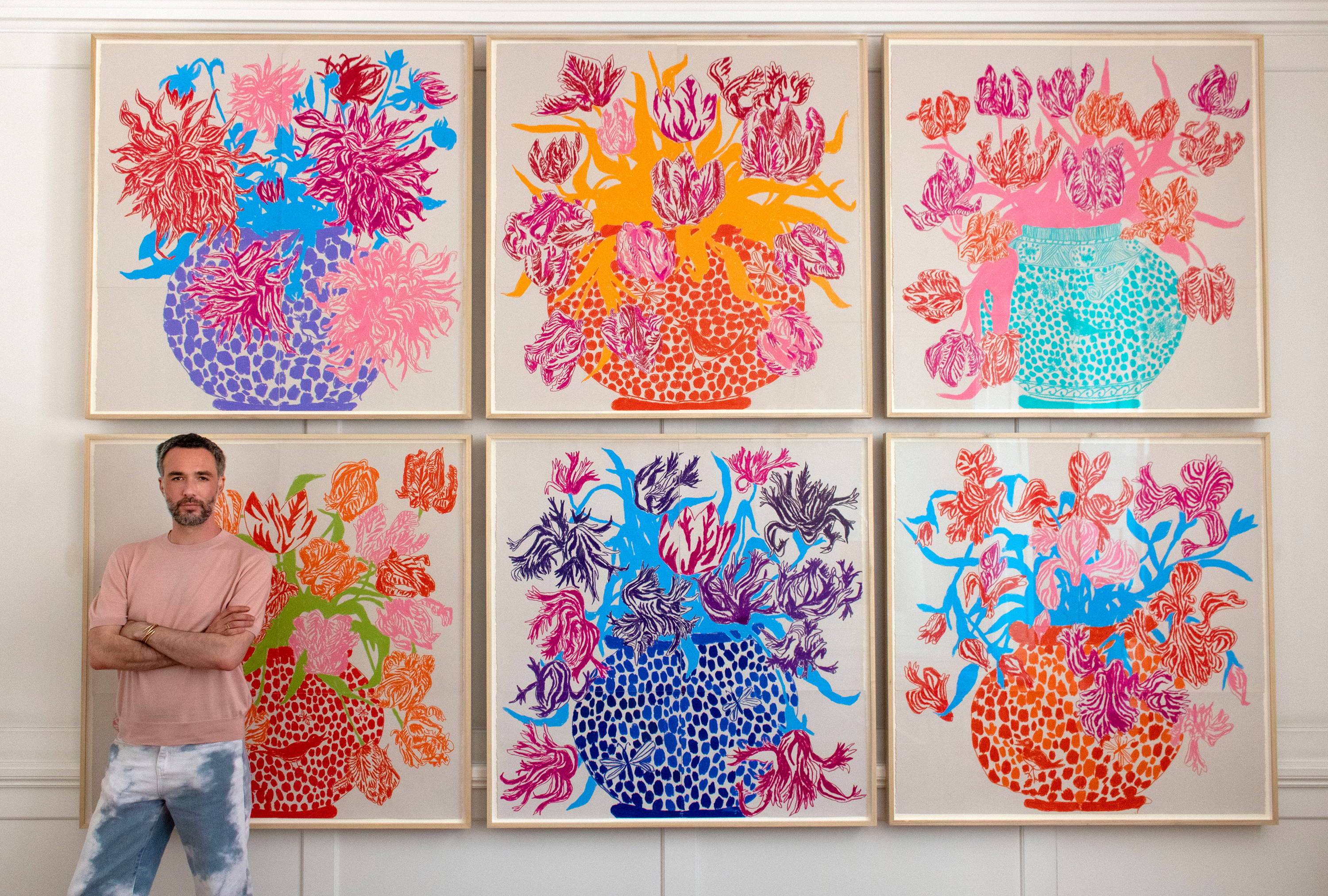 How would you describe your style? 
I started wearing more and more expressive outfits around the house and garden during lockdown - clashing patterns in complementary color combos. And I've continued. The other day I was dressed in very bright colors and a man on the street asked me, "Why are you dressed like that? What do your clothes mean?" I replied: "What do your clothes mean?" He looked baffled. 
Are there any themes running through your work? 
I think there is a theme of resisting or postponing identification - resisting the call for continuity. My songs seem to be voicing a kind of comedic belligerence towards a questioning or sense-making force. This belligerence or refusal is very Irish and is, I think, a postcolonial tick/attitude embedded in language: lines in my songs like, "I couldn't be bothered, making sense to you" or "postpone yourself, resist overdetermination". This for me links to the unreliable or wilfully discontinuous narrator, and by extension to ideas of performativity and gender.
How and where did you train?
I did my BA in Painting at the National College of Art and Design in Dublin, and my MA in Fine Art at Goldsmiths. I originally learnt to draw from my secondary school teacher who was very arch and comic; teaching observational drawing through shady one-liners and raised eyebrows. I used to sneak out from PE and he'd let me 'assist-teach' with him. I've made films since I was 12, beginning with am-dram films with my sister and cousins.
Recently, working with Sophie Fiennes has been like a university course in editing. I was lucky enough to work very closely with her on Grace Jones: Bloodlight and Bami and I learnt a lot about shooting and editing. At the same time, she helped me to hone my first longer film, GLUE, which I made with artist Gary Farrelly.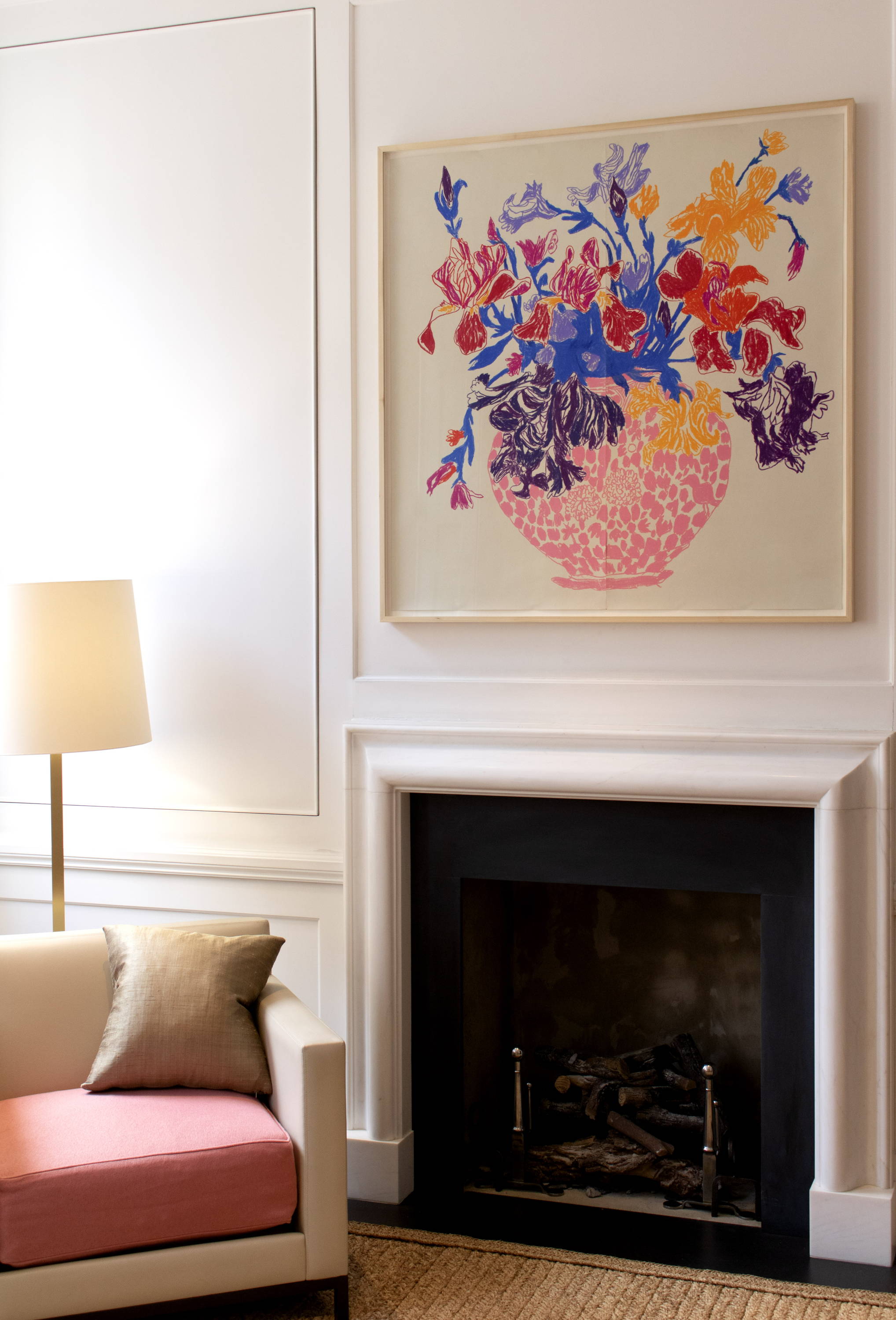 Can you describe a typical working day?
I rent a studio in this slender wedge building that is only one room thick. From the outside it looks so bizarre and impossible, it's like an Escher drawing. The interior is appointed in curved plywood - with one huge window that must be 12 foot high. Usually, I work on writing, film editing, reading or correspondence in the morning, and then, when all my mental energy has expired or even knotted up in frustration, I draw or paint.
What do you find most challenging about your work and/or industry? 
I find the fallow periods terrifying. When I've finished a project and the adrenaline drops and I think, "Who am I now? What do I do next? What if I have nothing else to say?" These moments, which can last months, are painful but probably the most fertile, where you must think, and read, and listen, and wait. Similarly, being asked, "what are you making at the moment?", in the early research or experimentation stages of work can be uncomfortable. I don't have the language yet or I don't know where it will take me; I don't want to corner myself too early.
Your career highlights so far? 
I'm still young! Relatively, anyway. So my career is only just beginning. It's incredibly nice to be invited to shows in institutions and museums that you respect, and I often think back to a younger self who is walking around these institutions wishing for that access and audience. The real highlights are in the studio though.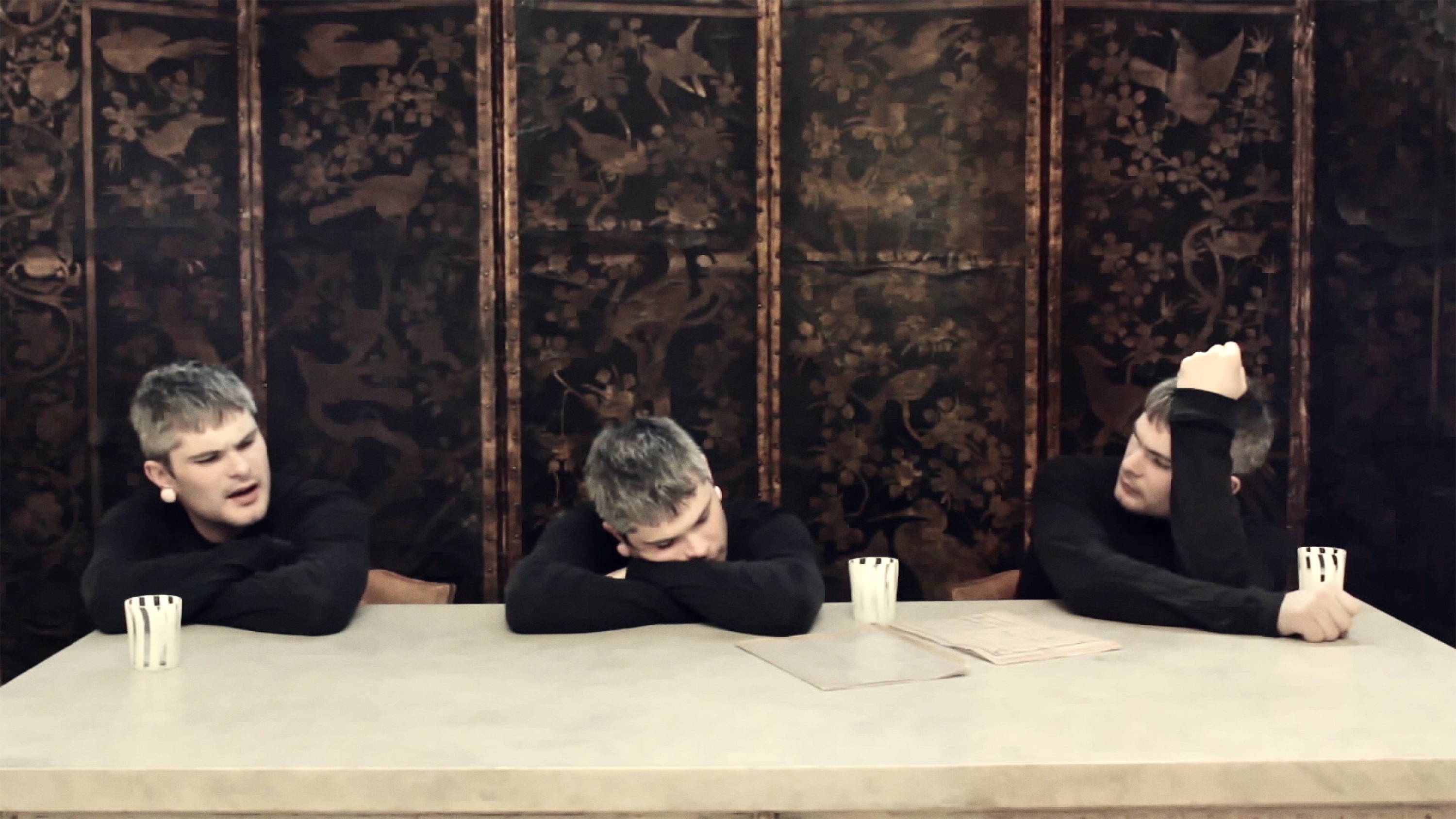 Your favorite artwork of another's? 
When I see good work I experience a mixture of pleasure and jealousy - or pleasurable jealousy. I respect it and I relate to it and I half wish I'd done it myself. My 'favorite' changes at some pace. At the moment, I'm obsessed with this film by Leigh Hobba of the Irish artist and pedagogue, Noel Sheridan, listing all the reasons NOT to be an artist. I'm making a series of films with Vaari Claffey, based on Hobba's film and Noel's provocation, which will be shown at the National College of Art and Design in Dublin where Noel was director.
Your favourite museum or gallery?
The Rodin Sculpture Garden in Paris; I like that you can touch the sculptures.
What do the next 12 months hold for you?
I'm having an exhibition, titled "Act Natural", at Amanda Wilkinson Gallery in May. We are going to show a broad scope of the works I make, spanning painting, video, song, text and performance. I'm excited to bring all the media into the same room: all the different versions of myself, or a selection at least.
Explore More
Discover striking photography and thoughtful prose from the world's most atmospheric interiors #worldofcabana