Interview by Miranda di Carcaci
Images from PAULANADAL studio
From her atelier in London's Westminster, Catalan artist and fashion designer, Paula Nadal, creates fantastical works of art and glamorous, theatrical clothes and accessories. She invites Cabana into her colorful world of masked muses, surrealist landscapes and extravagant everyday style.
You are a painter and fashion designer, does one medium inform the other?
They go hand in hand, they are all explorations of my vision. My clothes make my dreams and passions tangible by transforming the way I present myself every day, whereas my paintings are pure fantasy, the place that tells us where the clothes are from, which universe and scenarios they belong to. Both mediums are equally important for my work and creative process yet I enjoy them differently. My clothing empowers me, my paintings embrace me.
There is a surrealist theme in your paintings. Does this translate to your clothes?
In fact, my clothes are very functional, essentials of the everyday, but with a glamour and extravagance: an exaggerated collar or interesting material, for instance in my recent collection I have a dress made of very fine golden chainmail. I want the people wearing my clothes to feel confident navigating even the strangest of environments, like the worlds I create in my paintings.
Who or what most inspires you?
I'm attracted to the past and its vanished worlds. I'm especially drawn to the way clothes can capture the spirit of an age. I love the elaborate theatrical productions of Ziegfeld Follies and their fantastical scenarios and costumes, like the ones created by Erté, Lady Duff Gordon and Ben Ali Haggin. [I also love] the way costume can be used to subtly render a character in Anthony Powell's designs for Agatha Christie's Death on the Nile.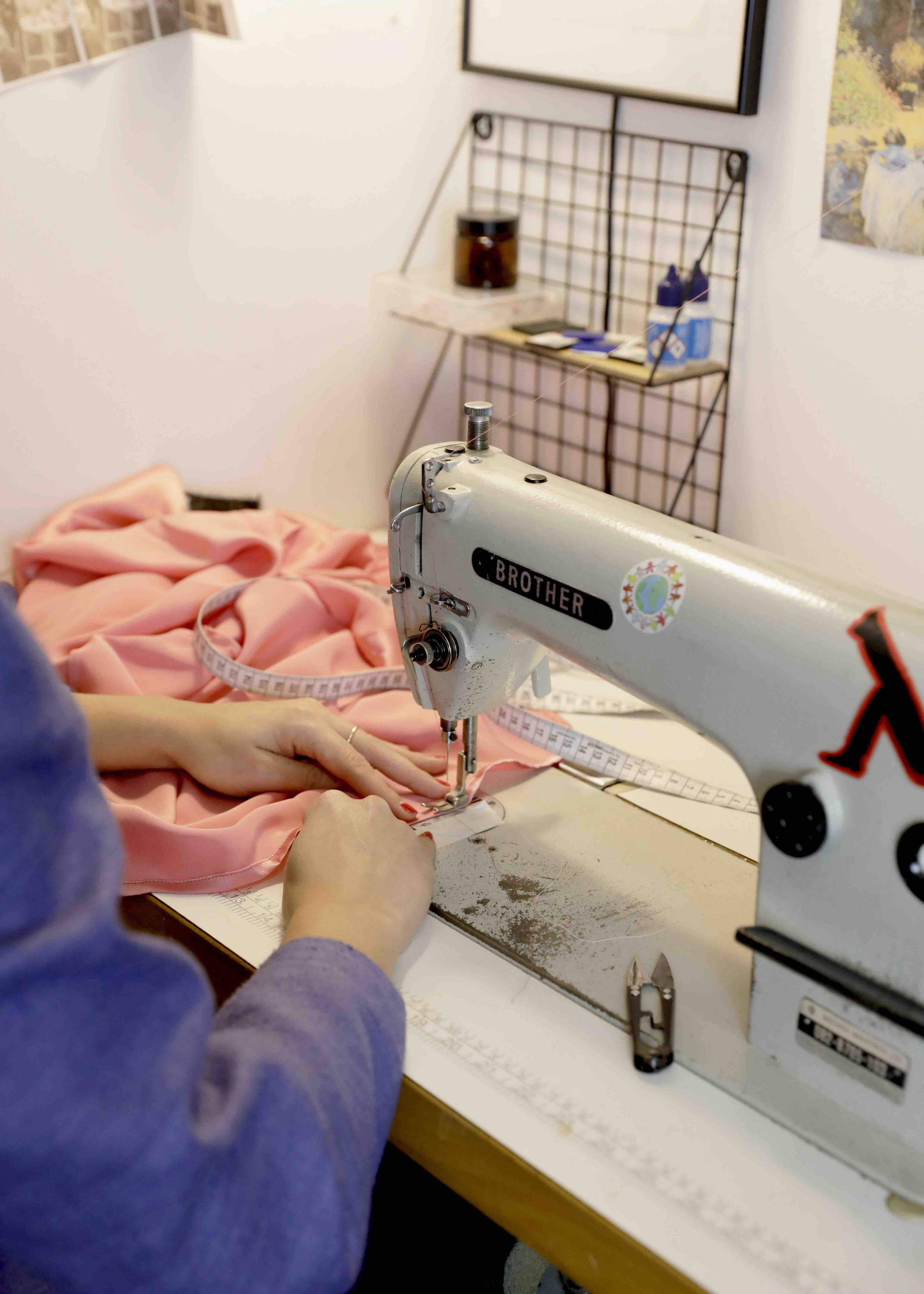 Do you create your works with anyone in mind?
Yes, but they're not always real people…Sometimes the characters from my paintings can become my protagonists. However, real people or not, they all have something in common—they are the precious gems at the party.
Who are your favorite artists?
I adore Fernando Botero's style. Jean-Honoré Fragonard's The Swing is another favourite; I'm entranced by its frothy rococo style and charming whimsy. In contemporary art, I'm drawn to Nadia Lee Cohen's work, and how she uses details to create a narrative around her characters.
Which historic designer do you reference the most?
Paul Poiret was magnificent with his creative designs and theatrical fantasies, he described himself as an artist and I believe he was. Famous for his opulent parties and flamboyance, it just feels like he was representing his best dream and he transported the guests and viewers to fantastic places with his work.
Which contemporary designers and artists most excite you?
I appreciate the Bode aesthetic and how they champion antique crafts; I love how Gucci transmutes vintage codes into forward-facing design; Hedi Slimane's bold, wild spirit always captures my imagination.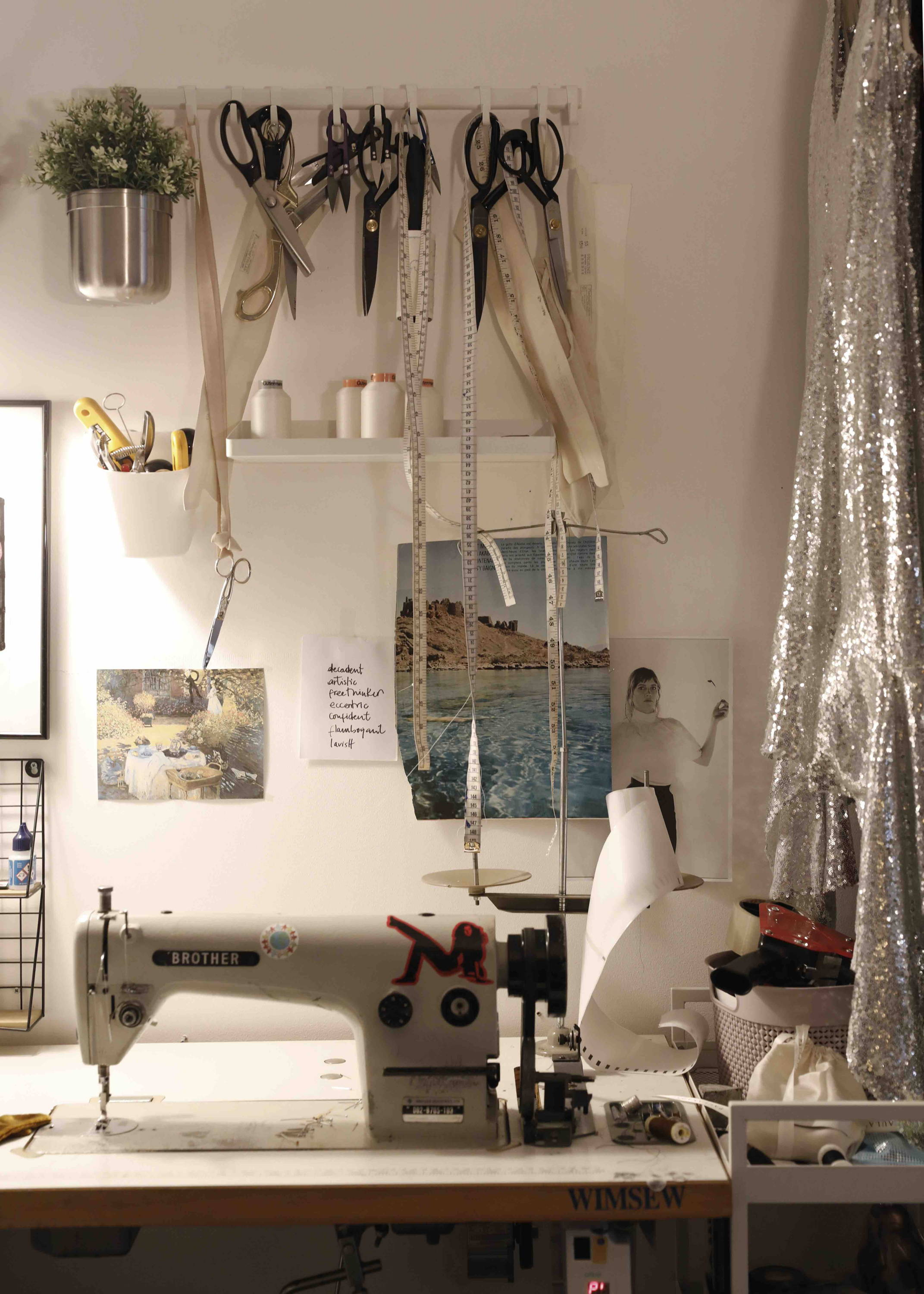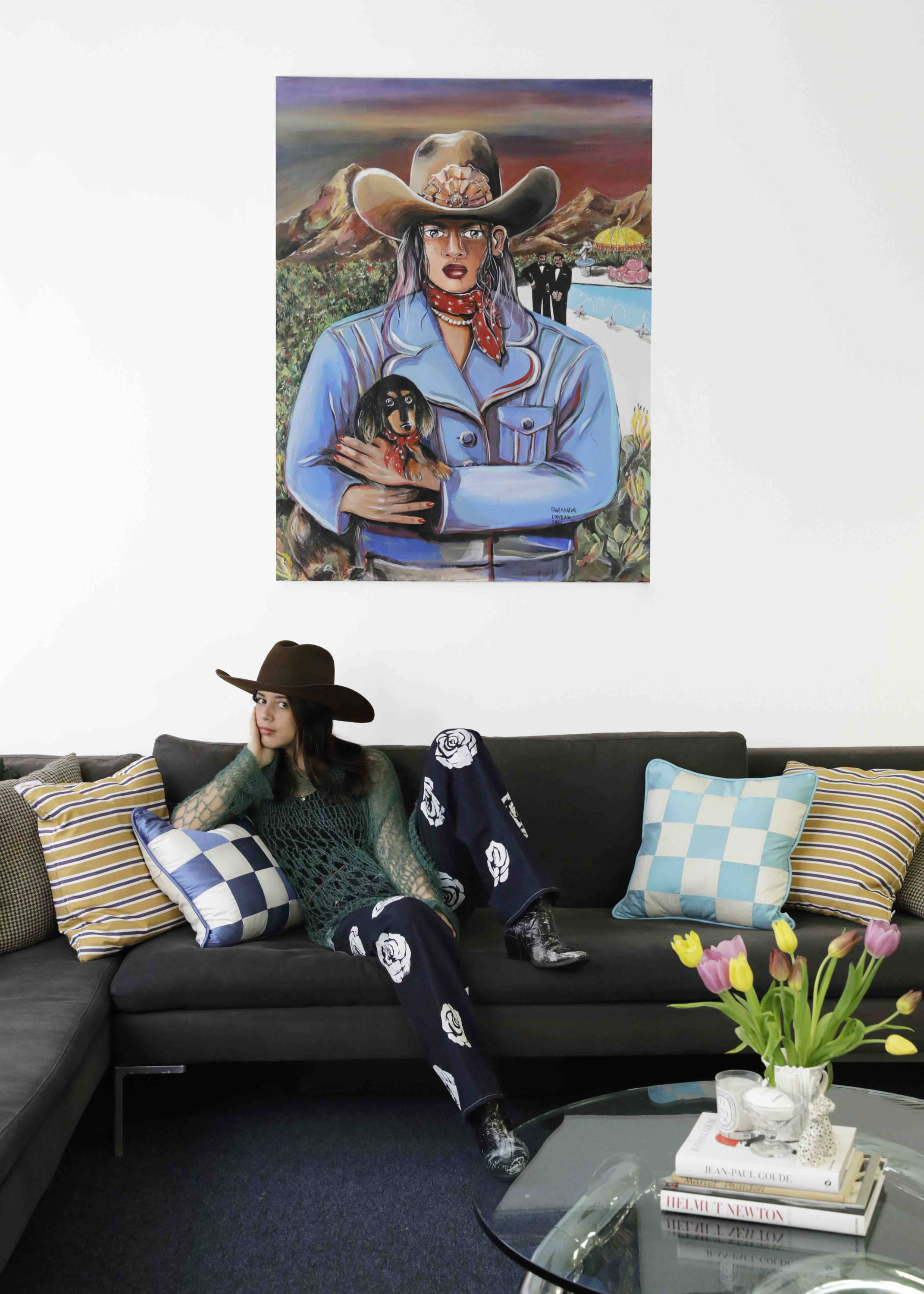 Can you describe your creative process?
For both paintings and clothes I sketch heavily, until it feels natural to progress. I want to keep a strong traditional process within PAULANADAL. We still hand draw, drape on the mannequin, and experiment with new materials and techniques. Working with my hands makes me extremely happy and fulfilled. [It's important to execute my own vision], both from a sustainable, slow fashion perspective, but also as an artistic statement. The clothes, just like a painting, have been created and manipulated— a similar process executed in different mediums.
What does a typical working day look like for you?
A typical working day is unpredictable, but many are as follows: I try to paint early in the morning when the world is still asleep, it's the most peaceful moment of day, just silence. By 9.30/10am, I will be ready to start in the studio, writing emails, organising meetings and fittings. The rest of the day is filled with many different tasks from designing, sewing, press, e-commerce - the many parts of keeping my business moving
How do you research and plan your fashion collections?
My research is all-encompassing; literature, art, cinema, museums… Once the concept is created it can take around six months to develop a capsule of 15 looks. Recently I've been enthralled with 1920s costumes from the Ballets Russes. Another source of inspiration is Charlotte di Carcaci's Instagram account, where she posts clothing details from historical portraits.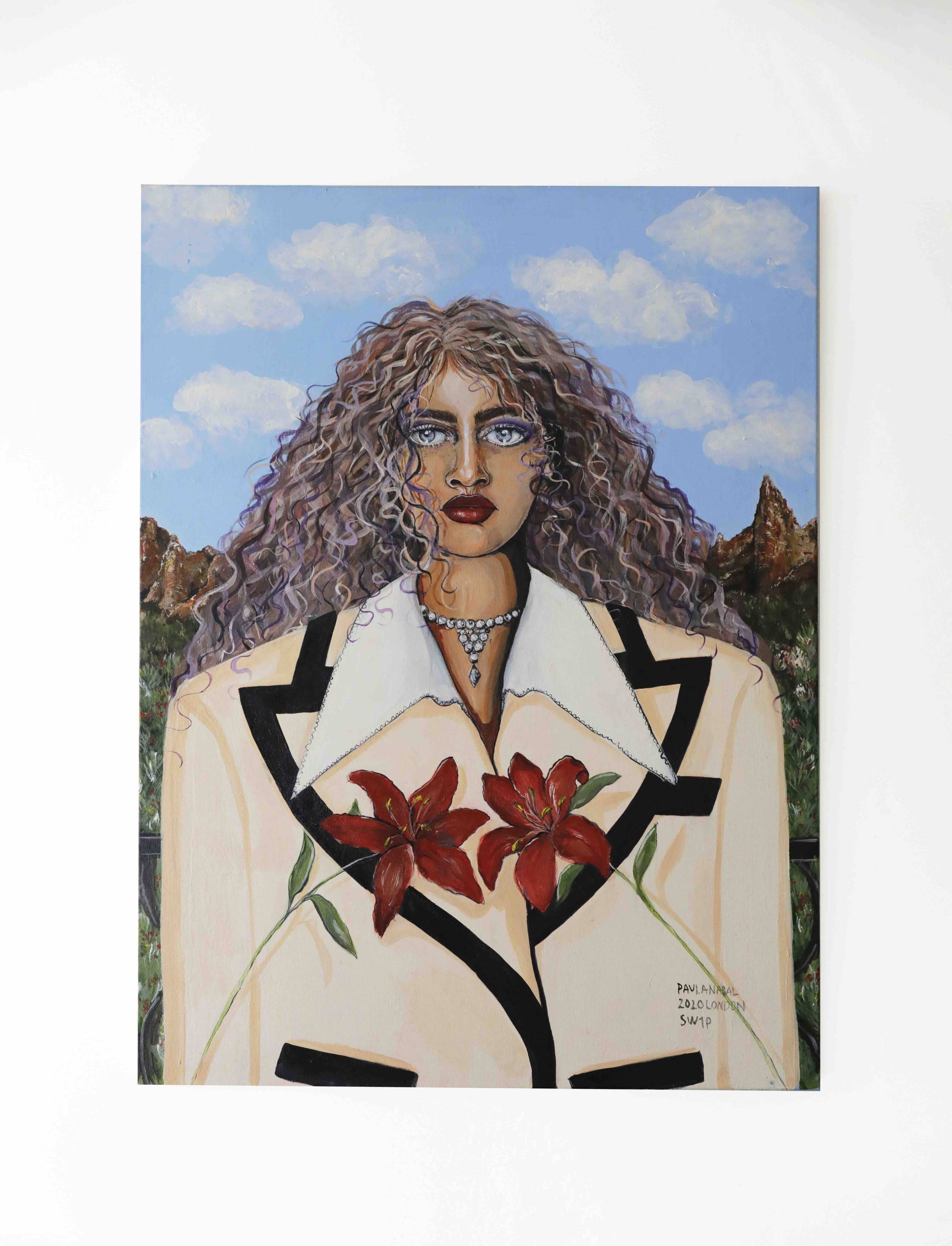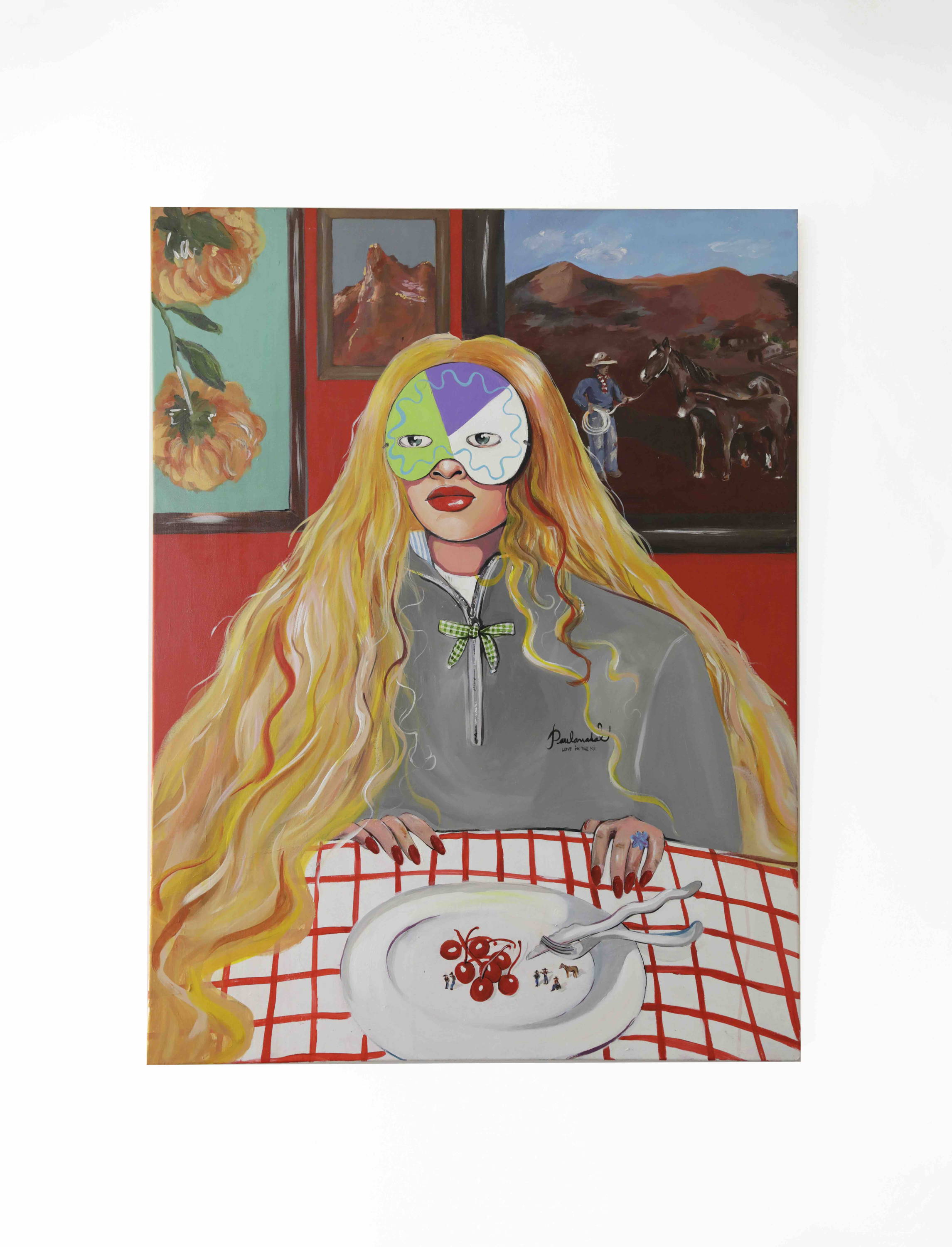 What are you working on at the moment?
I'm starting work on the next season, where we're planning our first presentation at London Fashion Week. I also do made-to-measure and bridal projects. I'm always working on my paintings too, I hope to exhibit in the future.
Are your bridal projects different from your main collection?
Bridal is a new part of PAULANADAL. Although each piece is bespoke, themes are beginning to emerge: bustles, corsets and embroidery, all of which convey a romantic, melancholic sensibility. A wedding is an emotional zenith, a moment of high drama with a cinematic feel, so it is an exciting life moment to design for.
What are your professional and personal goals?
I want to keep building a conscious, artistic and creative business and paint more. At PAULANADAL we work to create glamour and beauty, underpinned by sustainability. In the future, I would also love to create costumes for theatre and cinema as well.
 

My personal objective is to visit the moon. How wonderful would it be to see the whole world from up there? 
Explore More
Discover striking photography and thoughtful prose from the world's most atmospheric interiors #worldofcabana