Words by Rose Cholmondeley
Images from
Ashley Hicks
and
Rose Cholmondeley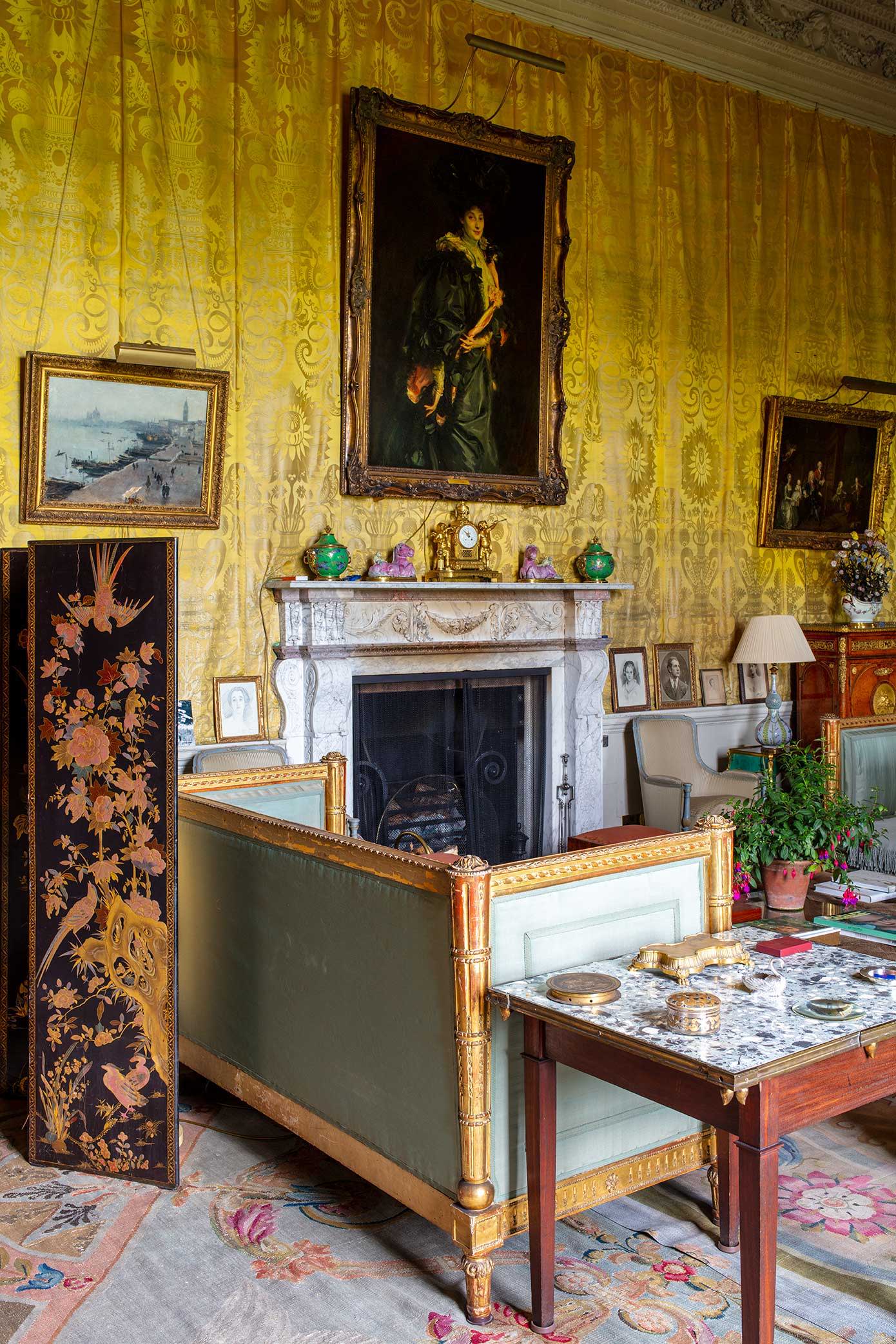 Houghton Hall is a textile lover's paradise, full of beautifully preserved fabrics, some more than 300 years old. Rose Cholmondeley, Marchioness of Cholmondeley, lives at Houghton with her husband David, the 7th Marquess of Cholmondeley. Rose shares with Cabana five of her favorite fabrics from this exceptional house.
Patterned Damask Caffoy, Yellow Drawing Room
Not only is the golden colour beautiful, but the way the material has been loosely hung gives the room an intensely cosy and delightful atmosphere. David's grandmother, Sybil Cholmondeley, had the Caffoy (a decorative silk) rewoven in Lyon, France having discovered from the inventories that the room had originally been covered with yellow silk. Sybil found a remnant of this silk, still on a chair, and had the design expertly remade.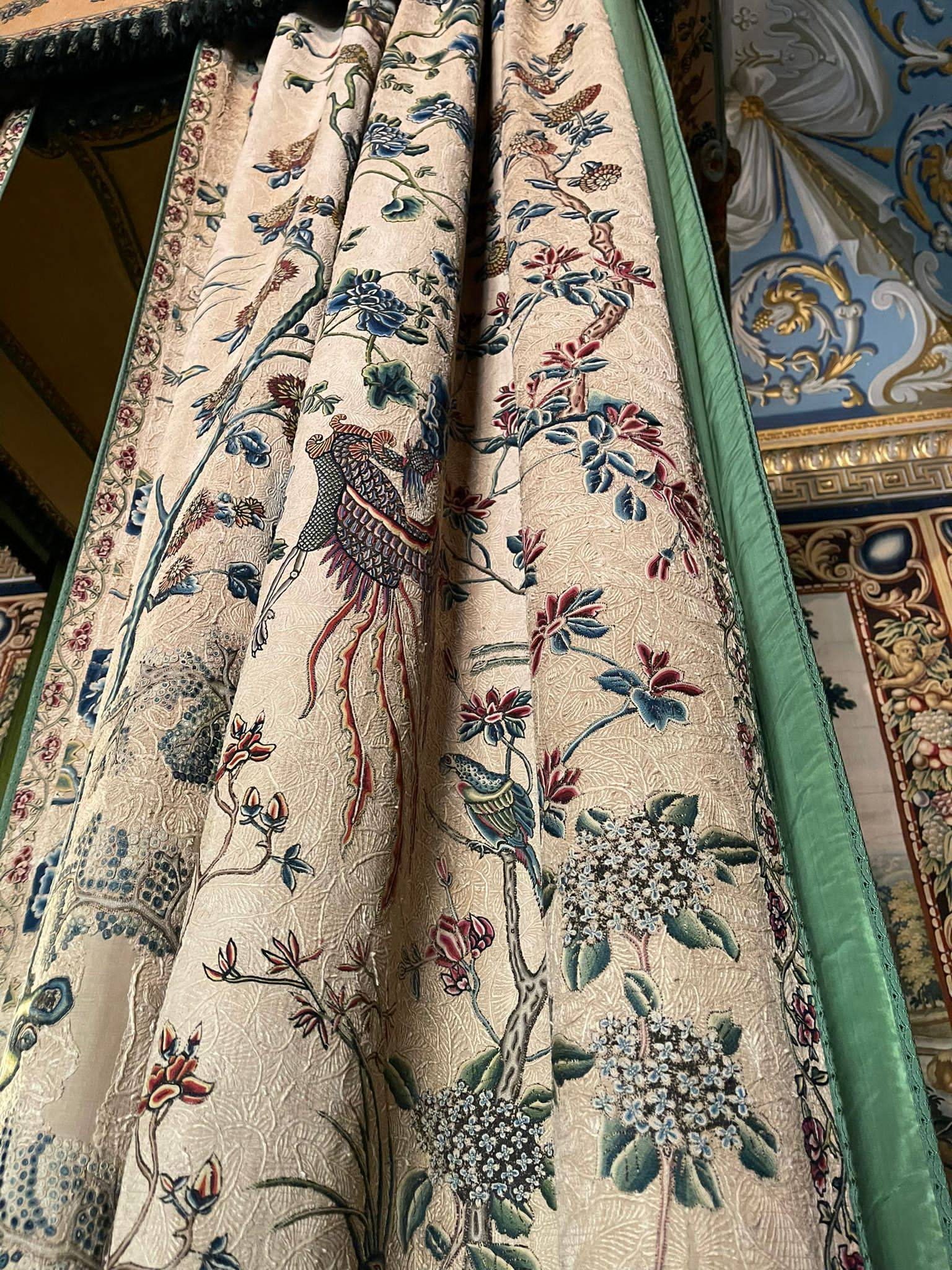 The Embroidered Bed
This was the original state bed at Houghton until the famous Green Shell Bed (below, left) was made. It is hung with 17th century needlework based on a mixture of oriental and chinoiserie designs. As Houghton was built in the 18th century, this fabric probably came from the previous hall on the estate, which [Sir Robert] pulled down to build a grander house.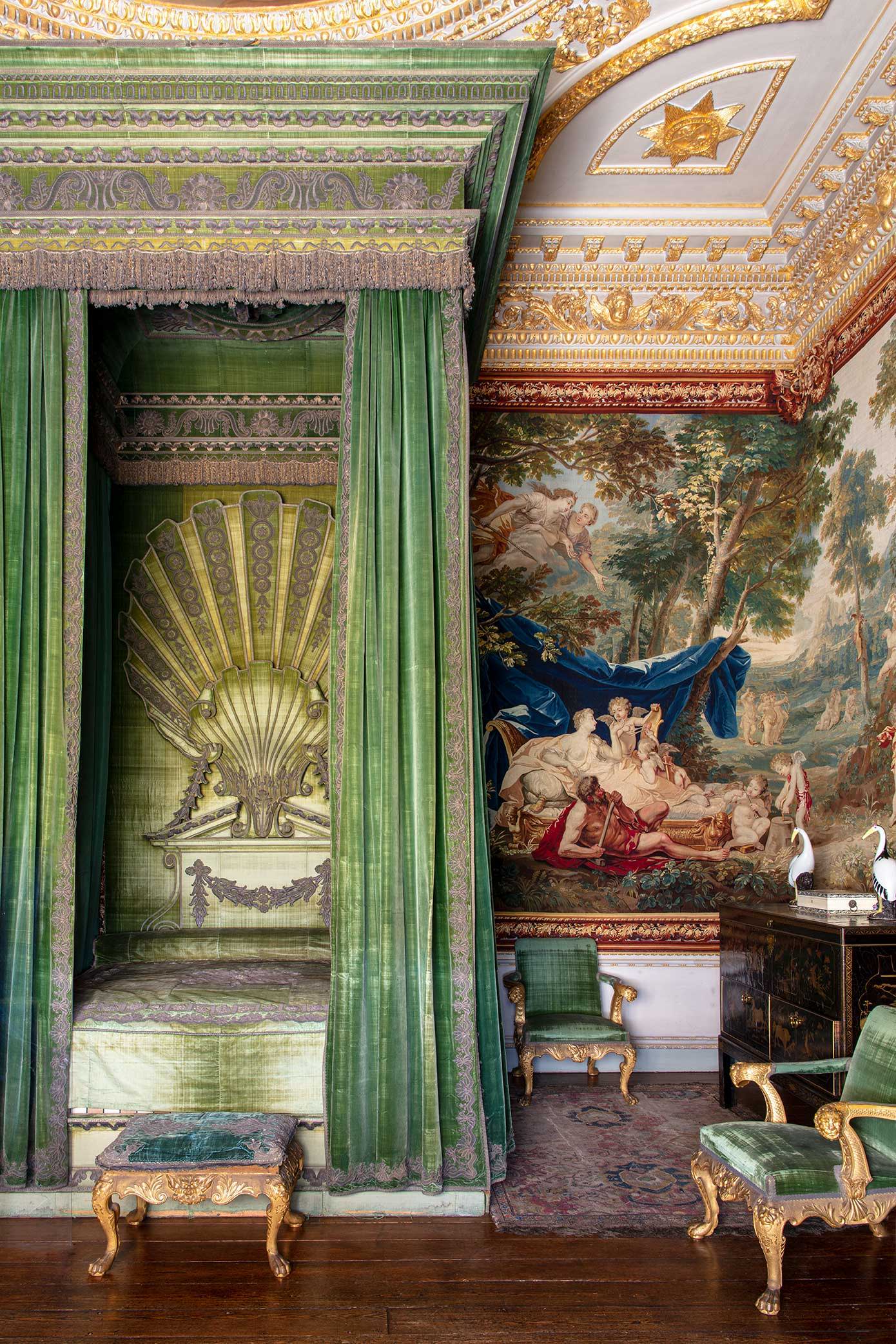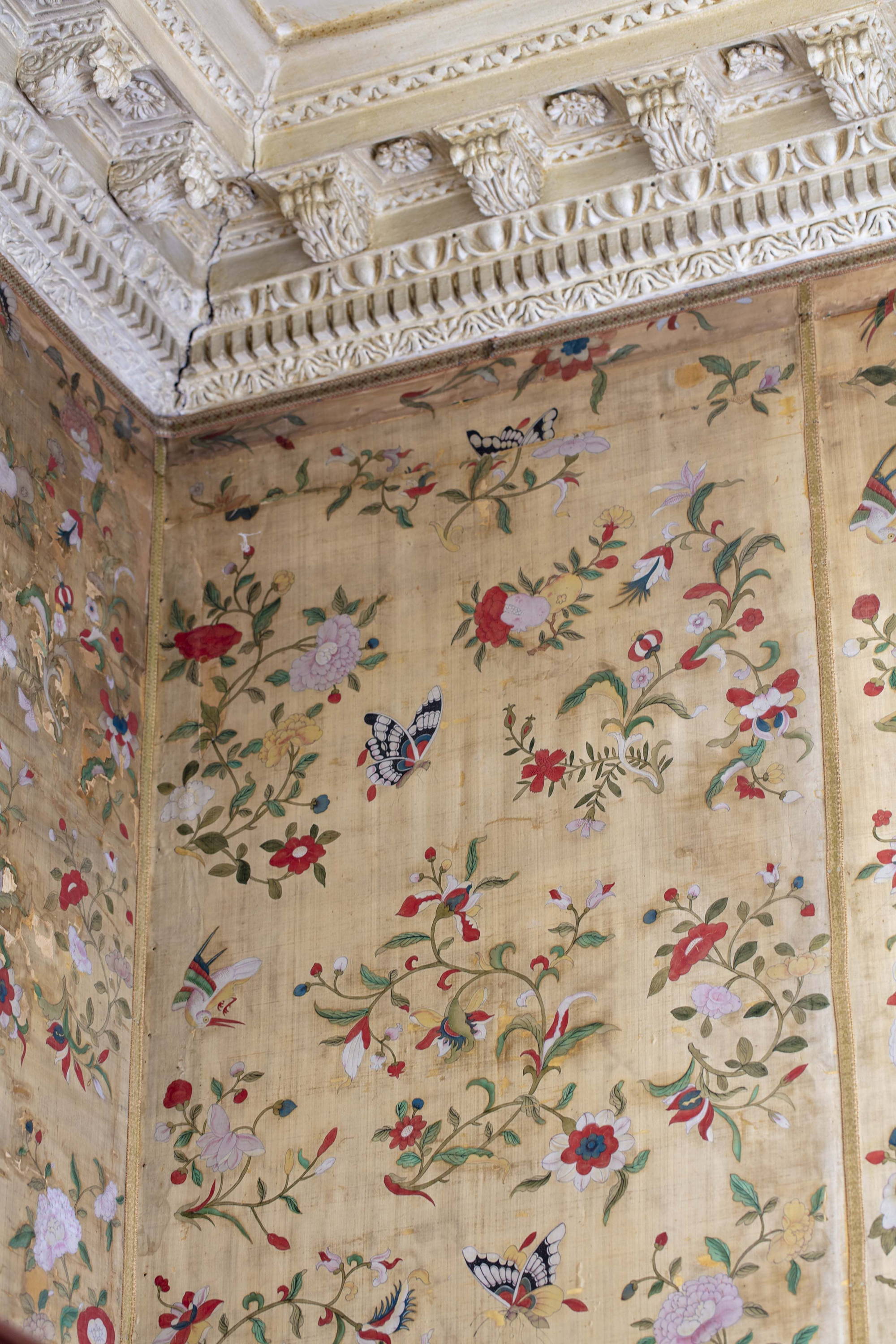 Hand Painted Silk Taffeta
This hand painted silk taffeta covers the walls, curtain pelmets and four poster bed in my bedroom. The walls are original from when the house was built, but the bed and curtains were remade by David's grandmother. This fabric was the original design that inspired the tablecloth and napkins in the Cabana x Houghton collection.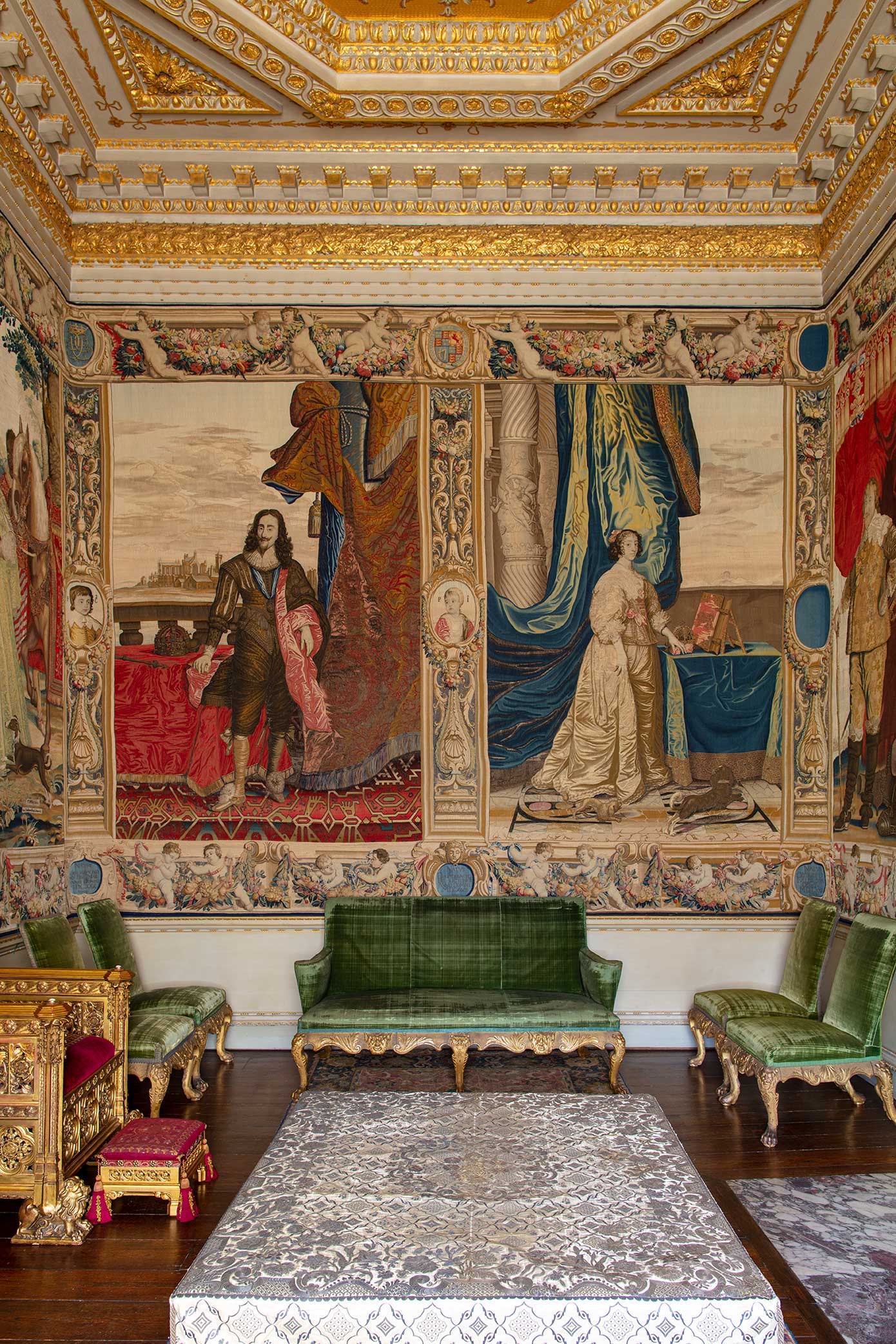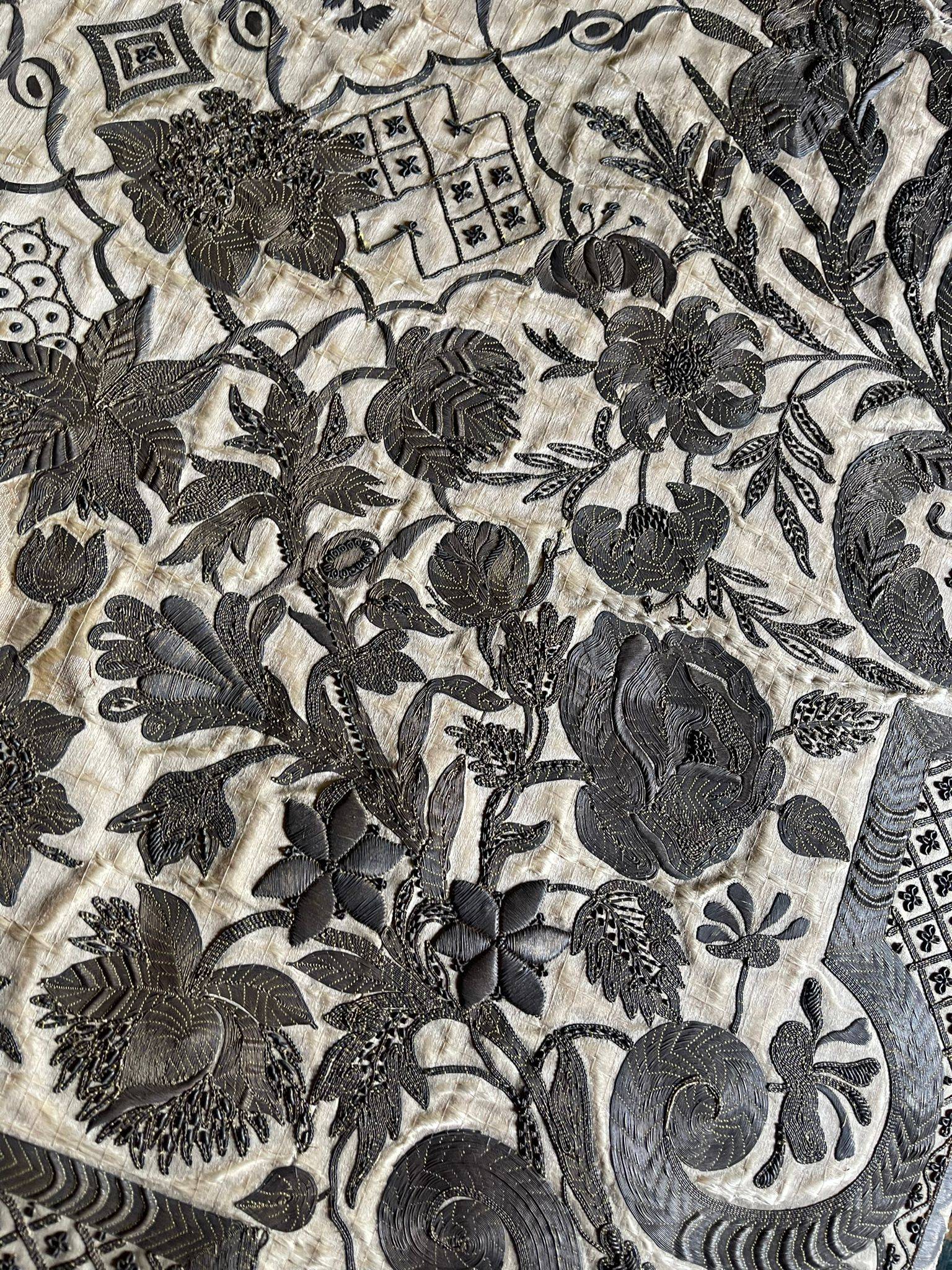 Cream Silk Bedcover
David and I discovered this wonderful fabric - a cream silk bedcover with fine gold thread embroidery - all rolled up in the attics at Houghton. We turned it into a type of Ottoman so that it can be seen and enjoyed by visitors. It was a christening present from George II to Sir Robert Walpole's grandson, George, who eventually inherited Houghton Hall.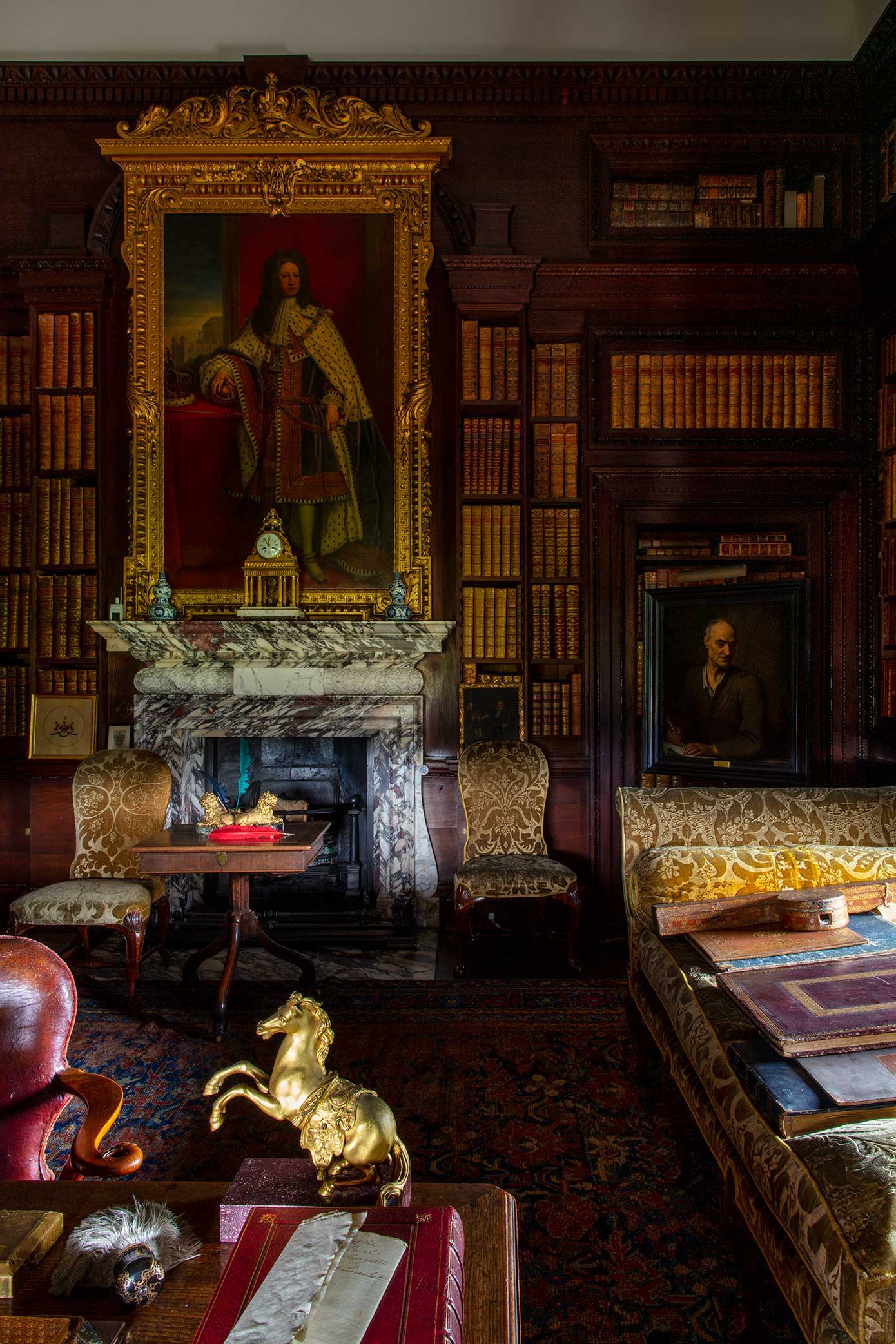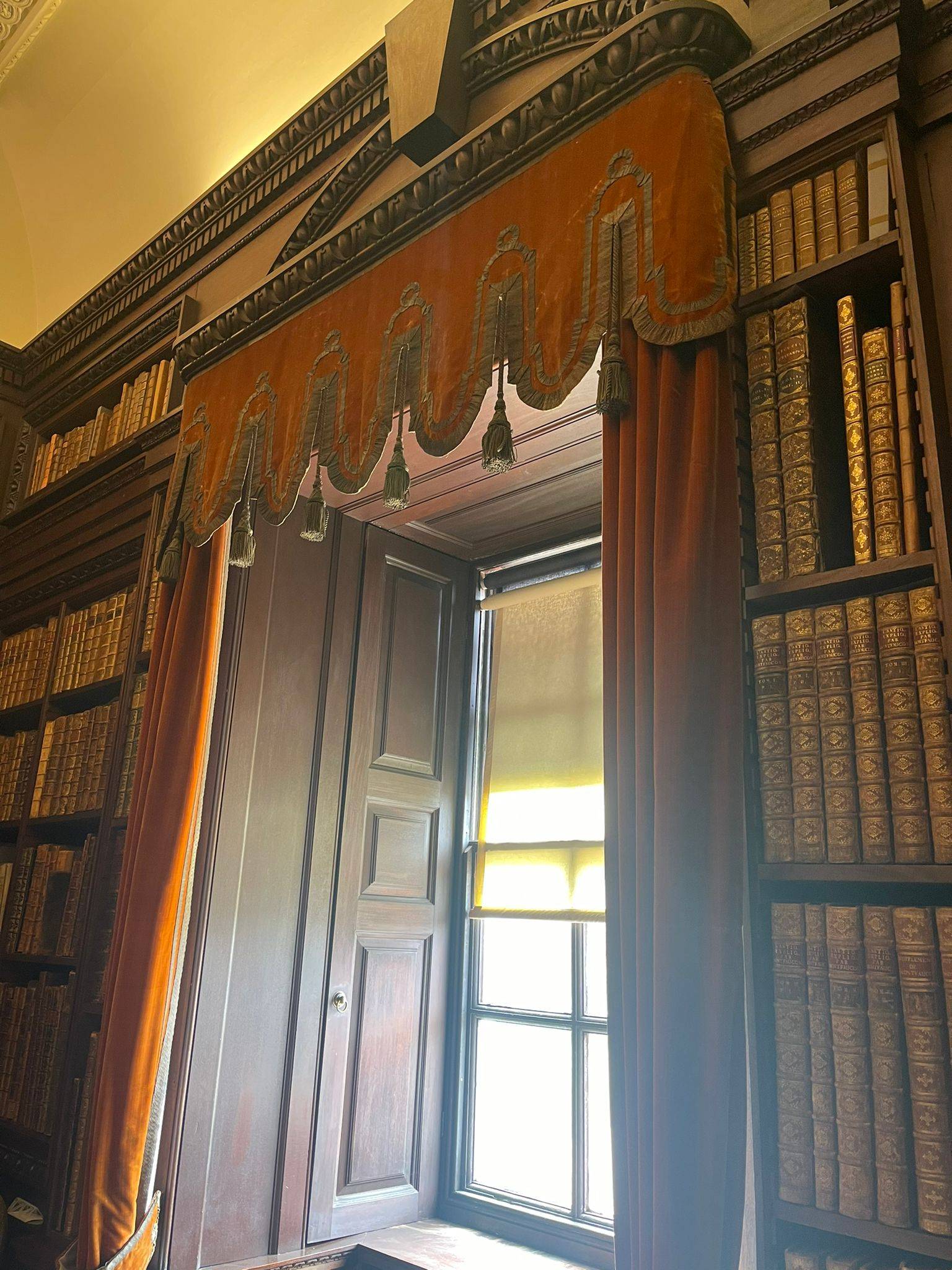 Velvet curtains, Library
The rusty red, faded velvet curtains in the library, with tarnished old gold braid and tassels; I love the faded colour of the velvet and particularly adore the pelmet design, which is silk velvet.
Explore More
Discover striking photography and thoughtful prose from the world's most atmospheric interiors #worldofcabana