Interview by Camilla Frances
Images from Fred Wilkinson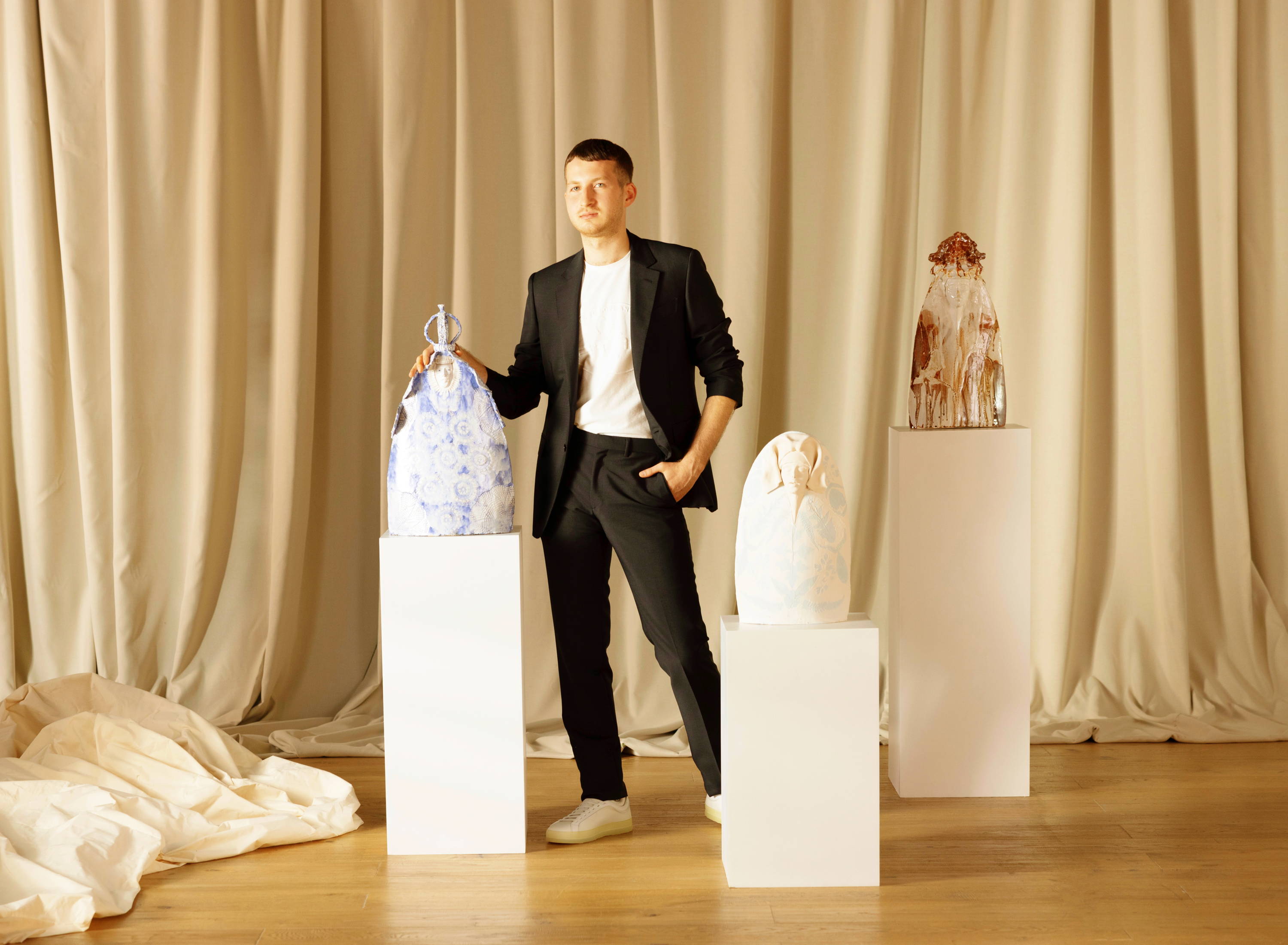 British-Italian ceramic sculptor, Tancredi di Carcaci, has a talent and attention to detail so refined that it's hard to believe he's just 24 years old. From his London studio, Tancredi sculpts works that are both magnificently elaborate and elegantly pared back, influenced by religious iconography and Greek mythology.
Growing up in a creative household with parents - the antique dealer, Alexander di Carcaci, and arts writer and Cabana contributor, Charlotte di Carcaci - who regularly took him to galleries and exhibitions, "definitely helped form my personal aesthetic, which in turn has shaped my craft", he says. So too did living and studying in Florence and honing his skills in London under British sculptors, Chris Bramble and Kate Malone. Among several notable exhibitions, Tancredi's bronze works were recently shown in the atmospheric surroundings of London's Sir John Soane's Museum, part of an exhibition curated by art advisor and curator, Daniel Malarkey.
Your work is incredibly unique, who or what most inspires you?
I find my greatest inspiration in the female figure, which I model in ceramics and most recently in bronze. This stems from a desire to explore mythological archetypes that I have seen depicted in painting and sculpture. Equally, the recent Francis Bacon show in London made me realise that I have a lot to learn from painters, as I am now drawing inspiration from his extraordinary use of color.
I 
gain influence from all periods of art, but mainly from the Florentine Renaissance, which I grew to love when I lived in Florence for a time, and also the 19th century Symbolist movement, that was influenced by decadent poetry and philosophy and the very beginnings of psychoanalysis.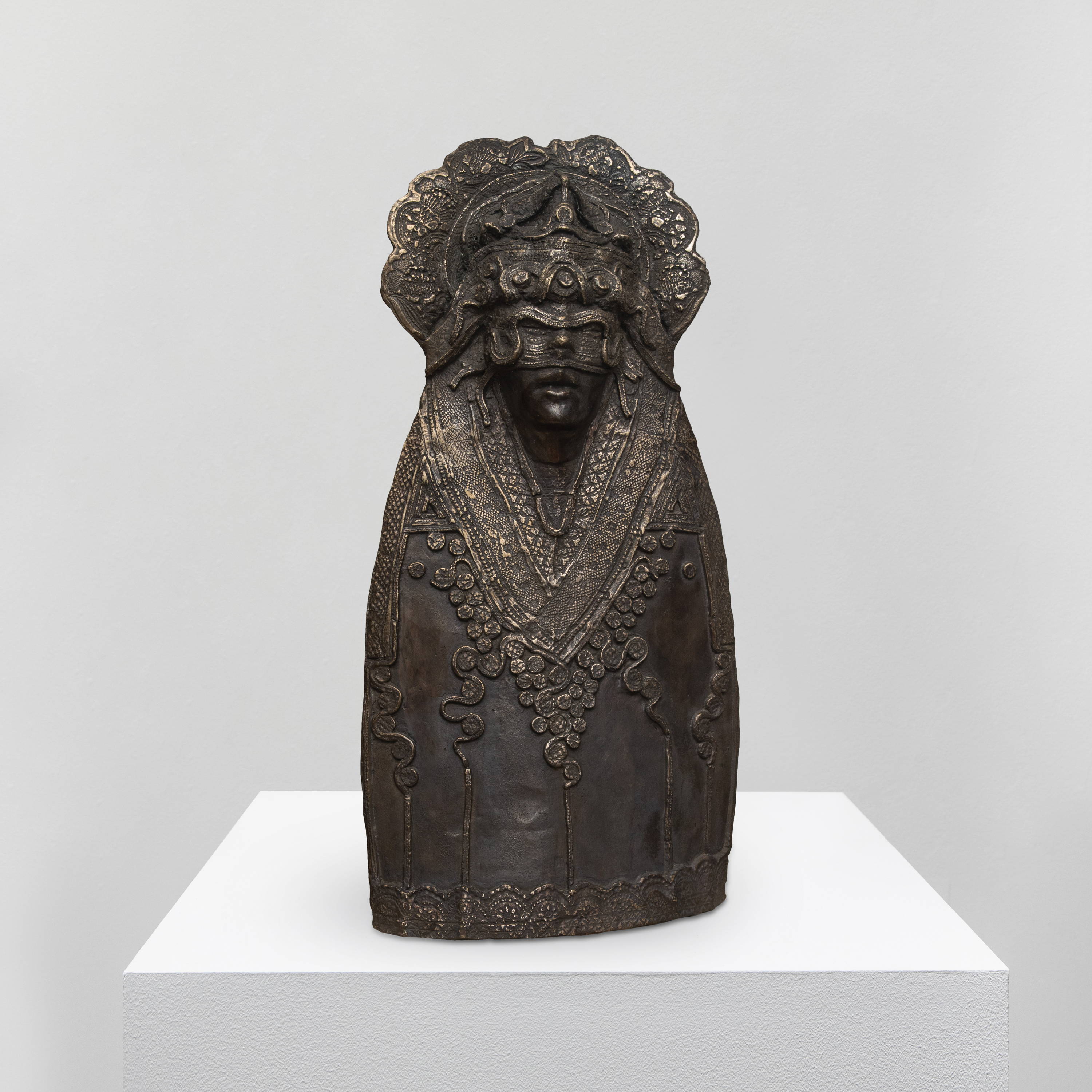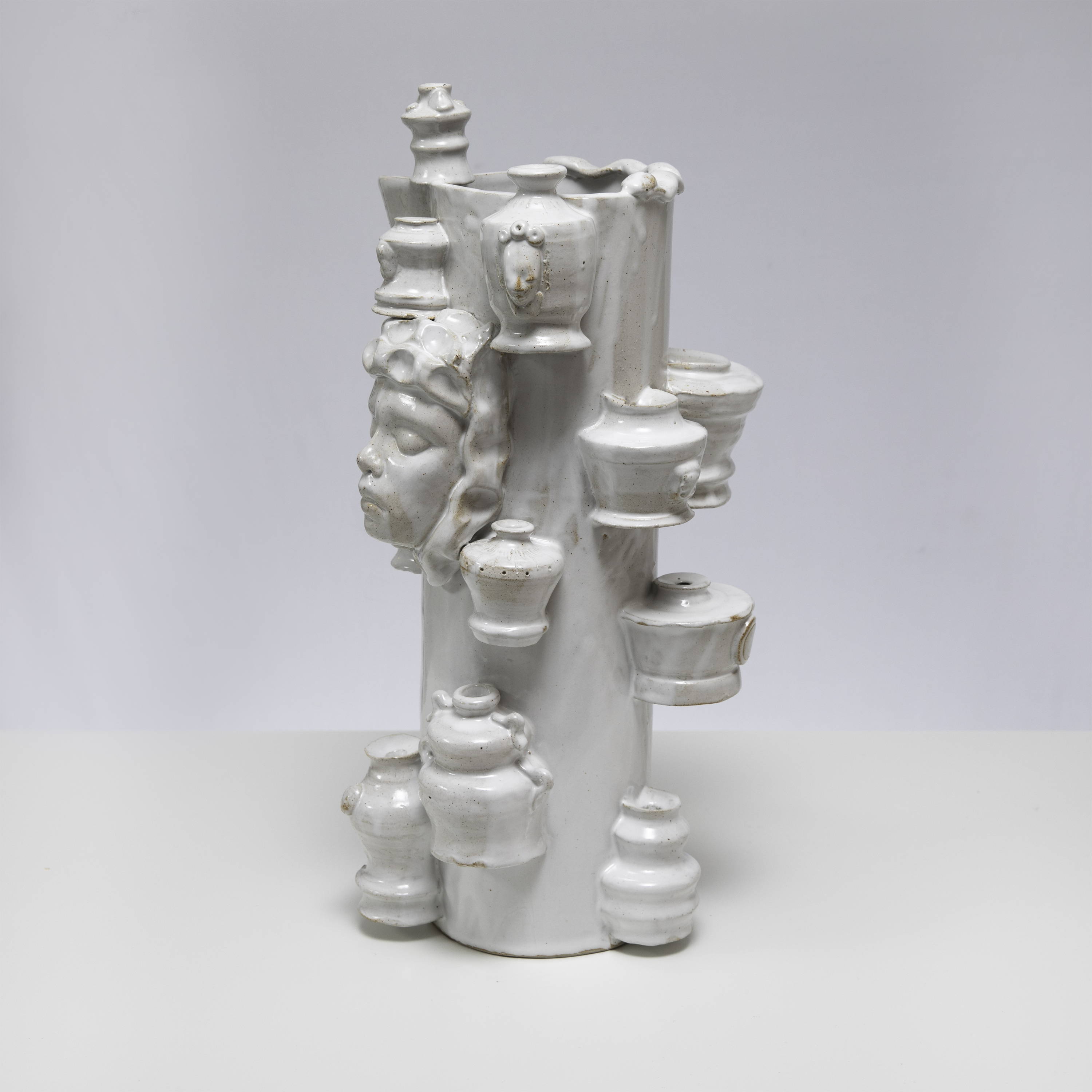 Are there any themes running through your work?
In my own practice I draw from periods both ancient and modern. But I find myself returning to the figure of the Mother Goddess, which later became the Madonna, and I love equally her depiction in early primitive form, and her later portrayal by the Renaissance masters, Luca della Robbia and Fra Fillipo Lippi.
Your sculptures are intricately detailed; how do you plan and execute your work?
I am led by what inspires me at that instant. I don't like to over-plan my work as I feel it can stifle my creativity. I like to sketch out the work beforehand, but the sketch is never binding.
And what does your typical working day look like?
Sometimes I feel very inspired and sometimes I don't. But I have learned that it is important to work even if you don't  much feel like it as the process of working can become an inspiration in itself. When one is in full creative flow, it's wonderful, the hours just disappear. I always listen to music of varied genres thought the day.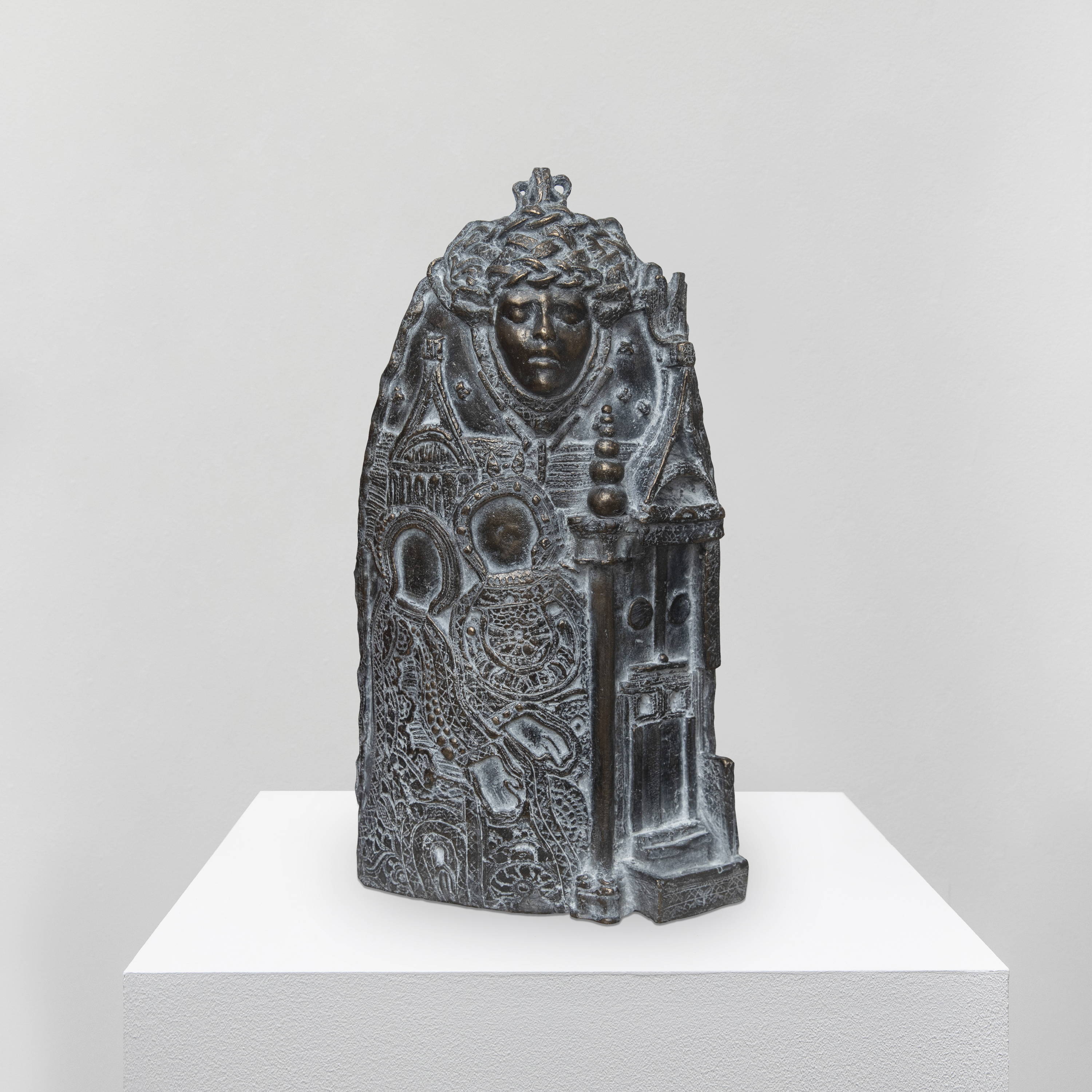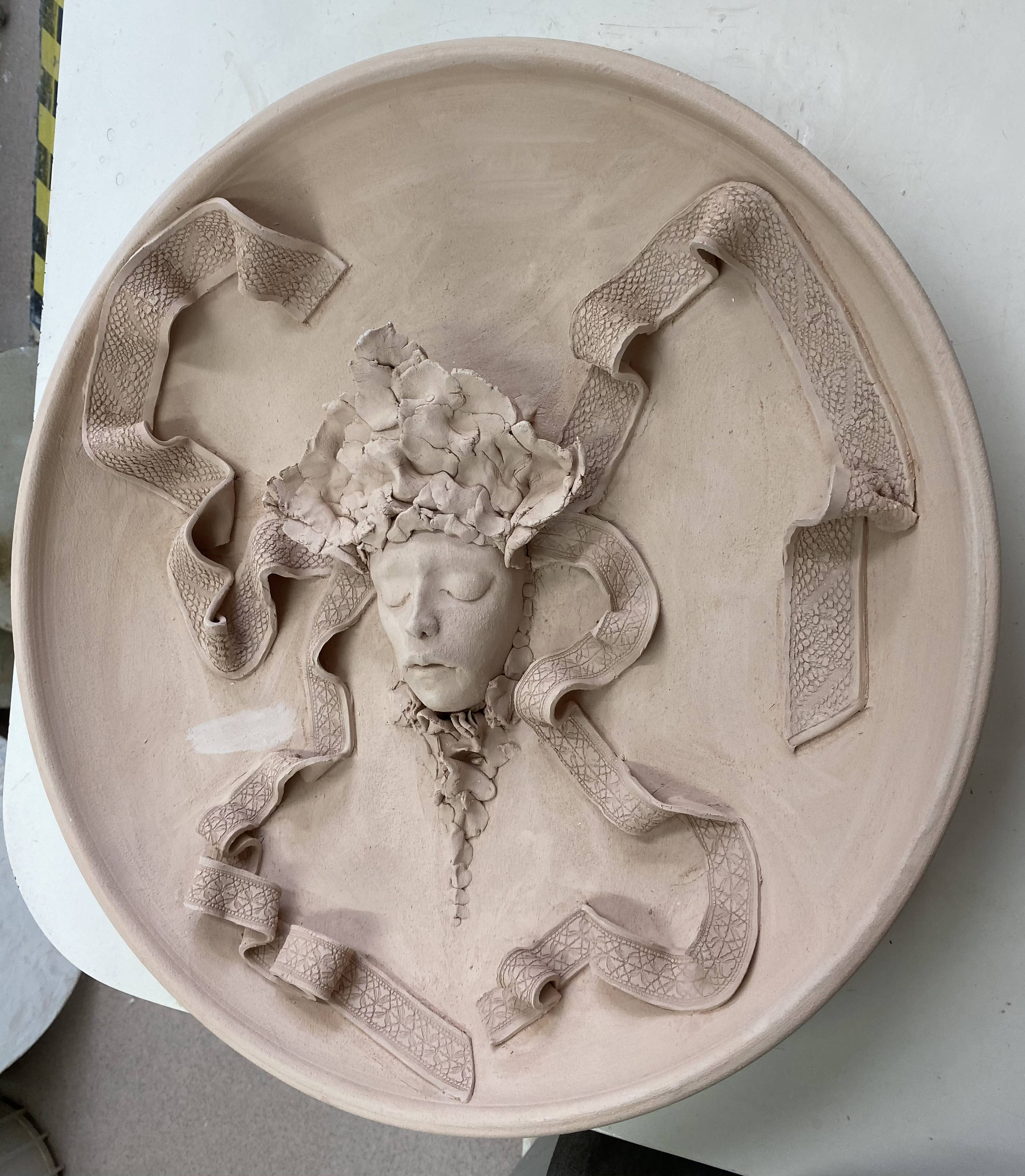 Your favorite work of art or artist?
A great work of art that I always find myself returning to is Jacopo Pontormo's Deposition in Florence. One of the reasons I love this painting is the juxtaposition between the emotional weight and drama of the scene, which is contrasted with the light, almost ephemeral depiction of the figures. I also love the pastel color-palette that he has chosen, which is so at odds with the gravity of the subject matter.
Your favorite museum or gallery?
The British Museum is a place of both wonder and nostalgia for me. As well as visiting the permanent collection, seeing the Terracotta Army exhibited there as a child was incredibly influential, it was when I first got excited, even intimidated, by the idea that art wasn't just something purely decorative but could have a deeper religious or spiritual meaning. What else, I thought, could make people so determined to make so many clay soldiers?
A contemporary artist whose work excites you?
I am always astounded by the work of Magdalene Odundo, I love her burnished vases. I feel that her pieces are imbued with mythical and spiritual quality.
Your career highlights or proudest achievement so far?
My recent show at the Sir John Soane Museum was definitely a highlight, it was also my first foray into bronze. It was a great honour to have my work shown among Soane's collection of Turners and ancient artifacts.
What do the next 12 months hold for you?
I am looking forward to getting back into my studio to work on various commissions and am excited to see how my work will develop over time.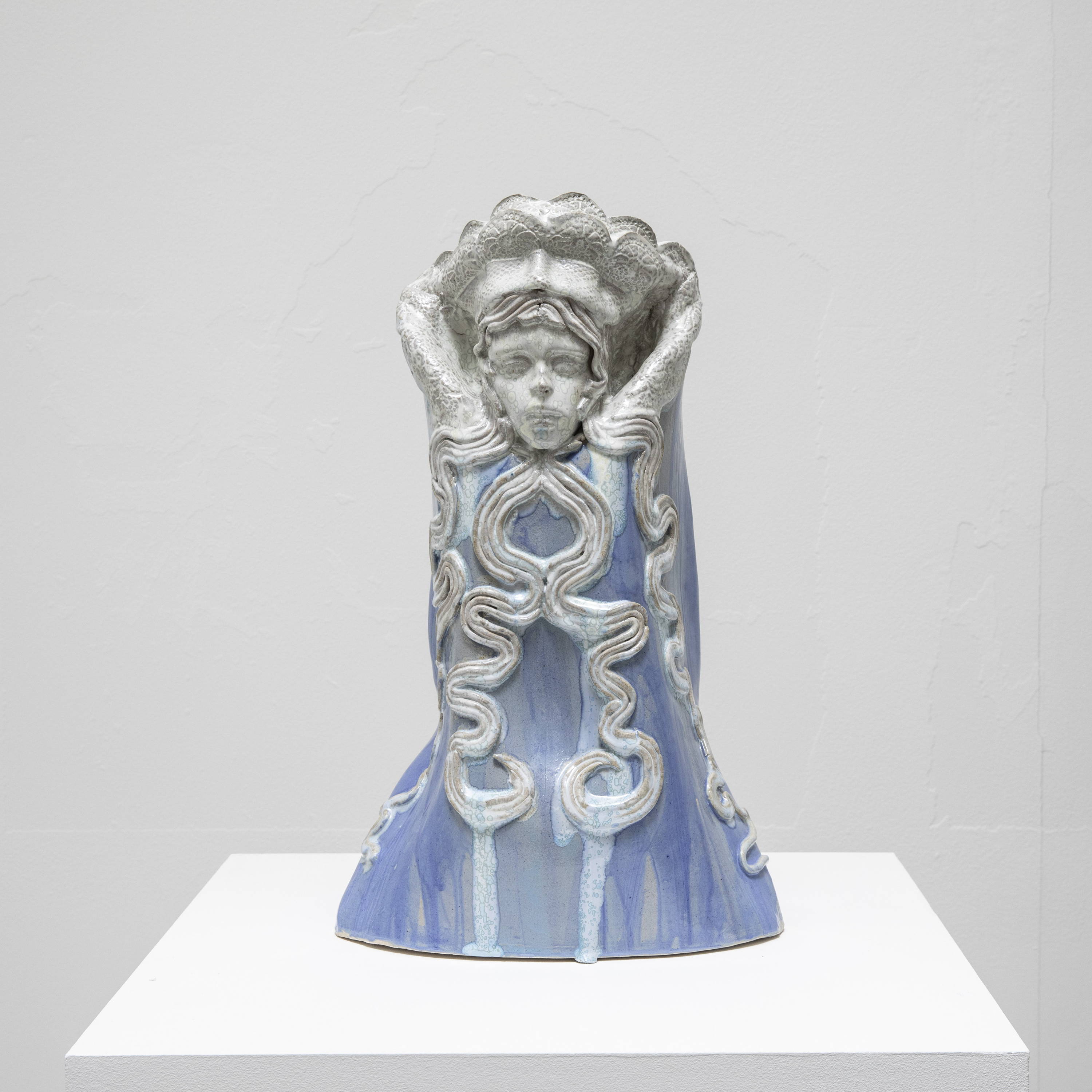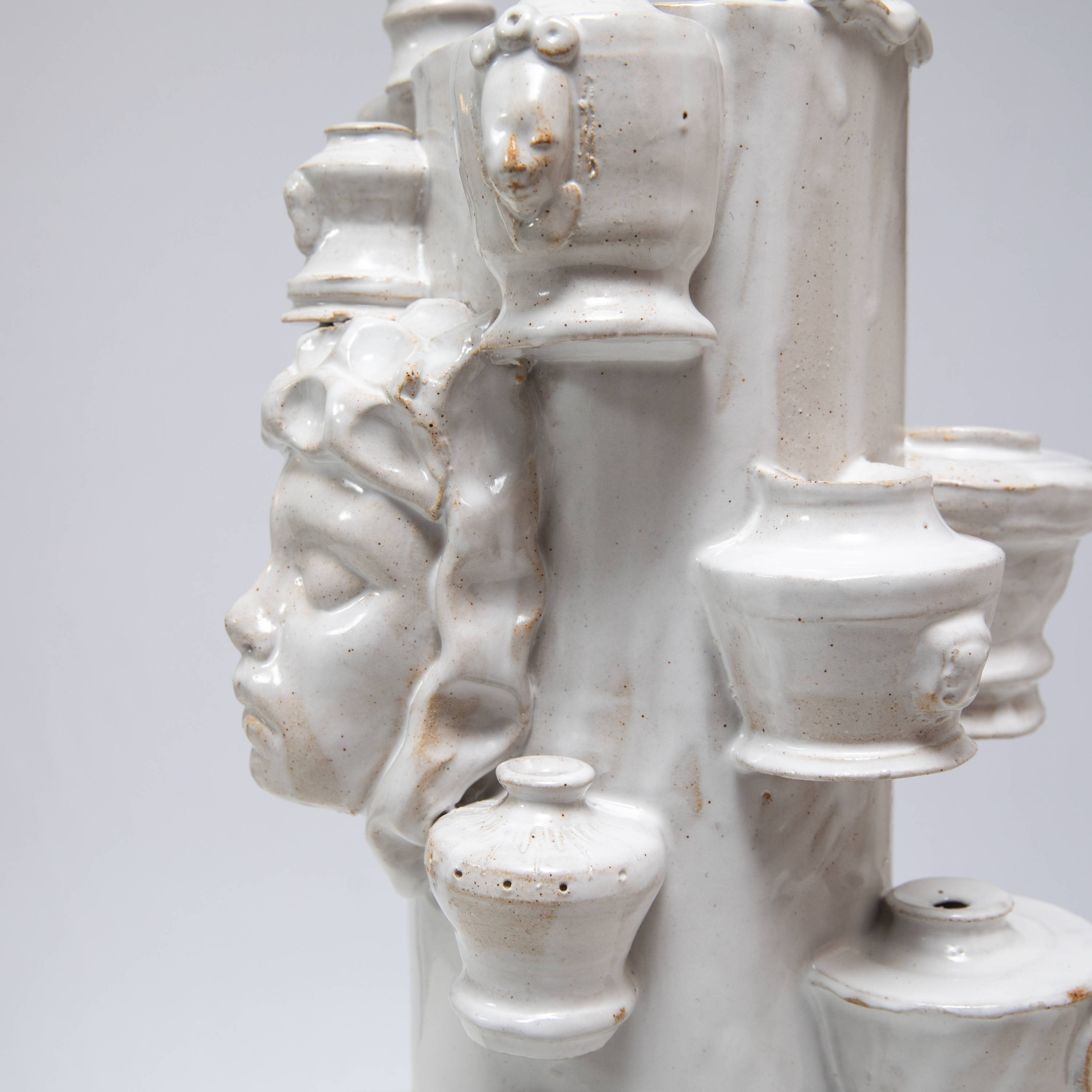 Explore More
Discover striking photography and thoughtful prose from the world's most atmospheric interiors #worldofcabana