Images from
Cabana Issue 17
and
Cabana Archives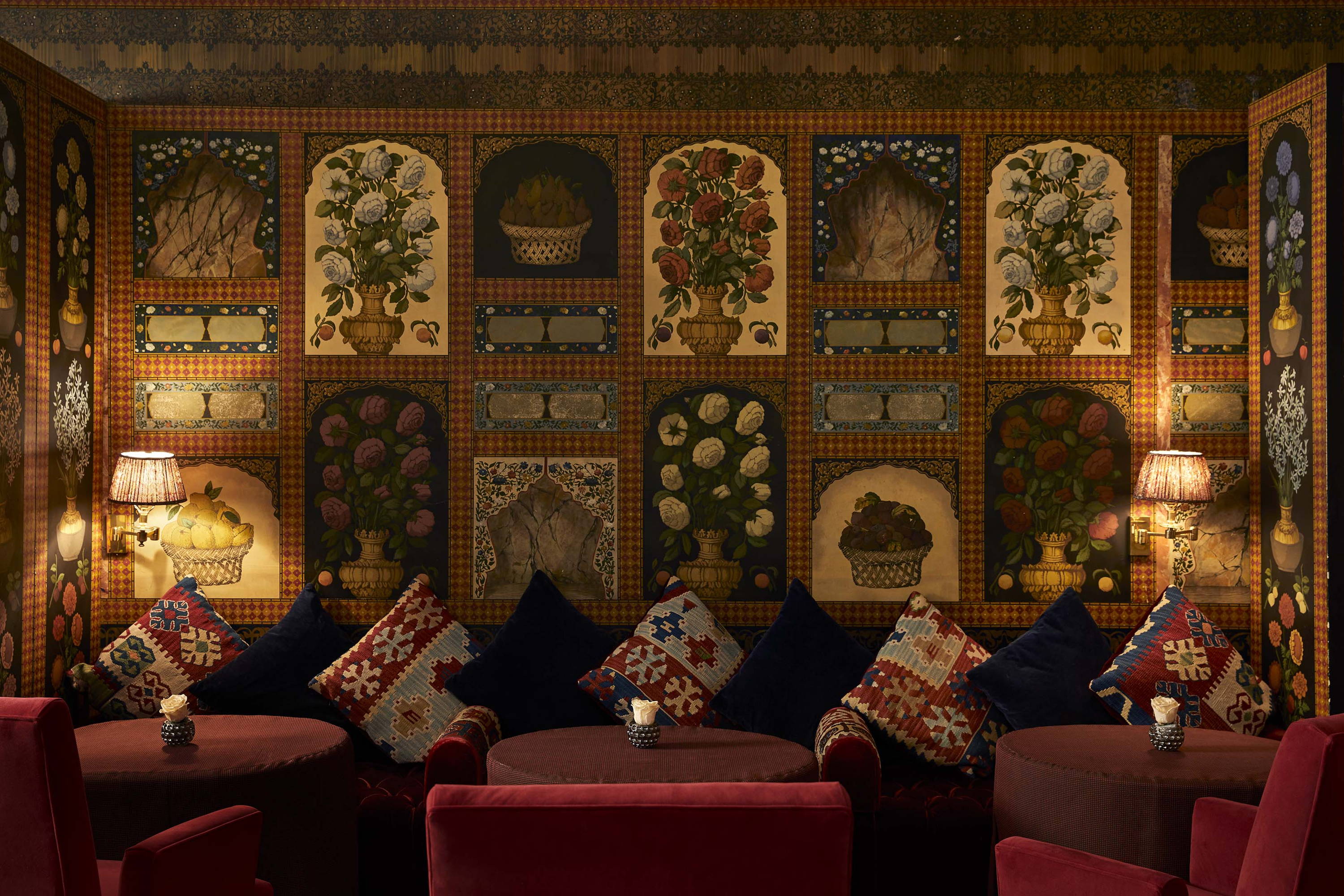 In this series, we share the stories of special rooms from the pages of Cabana, beginning with the Gallery at The Carlyle hotel, New York, which has inspired a new capsule of linens by Chelsea Textiles x Cabana. 
Since the late 1980s, guests at The Carlyle hotel in New York have taken their tea in a sublimely subterranean Turkish-style parlor, surrounded by magnificent hand-painted walls and screens featuring multiple vignettes of Mediterranean treasures: baskets of lemons; fragments of tiles; slabs of marble and vessels overflowing with roses.
This intensely atmospheric space was conceived by the inimitable Italian architect, Renzo Mongiardino, and hand-painted by the Milanese artist, Enrico Brus. In characteristic style, Mongiardino - renowned for his imaginative design and operatic details - took inspiration from Istanbul's fantastically decadent Topkapi Palace.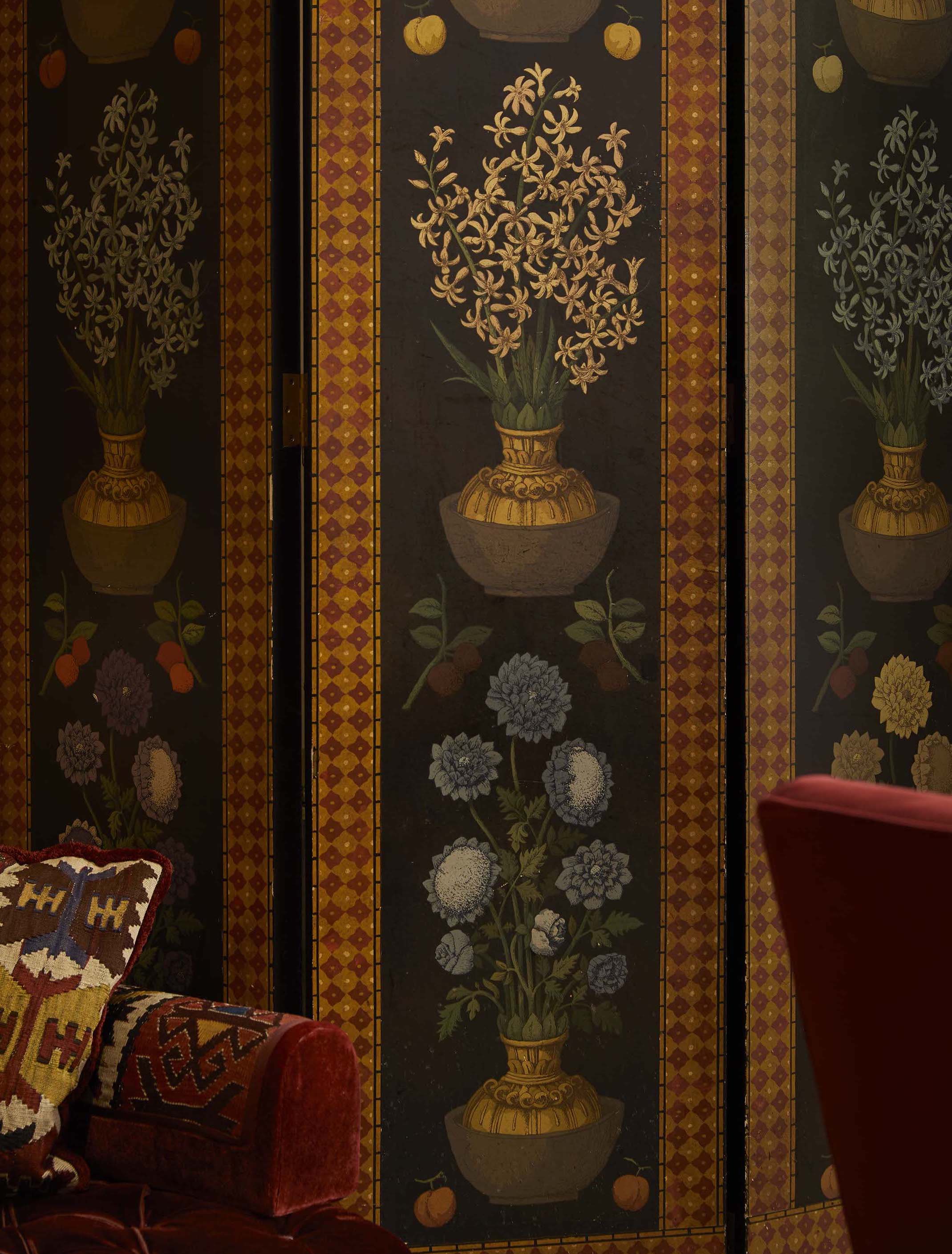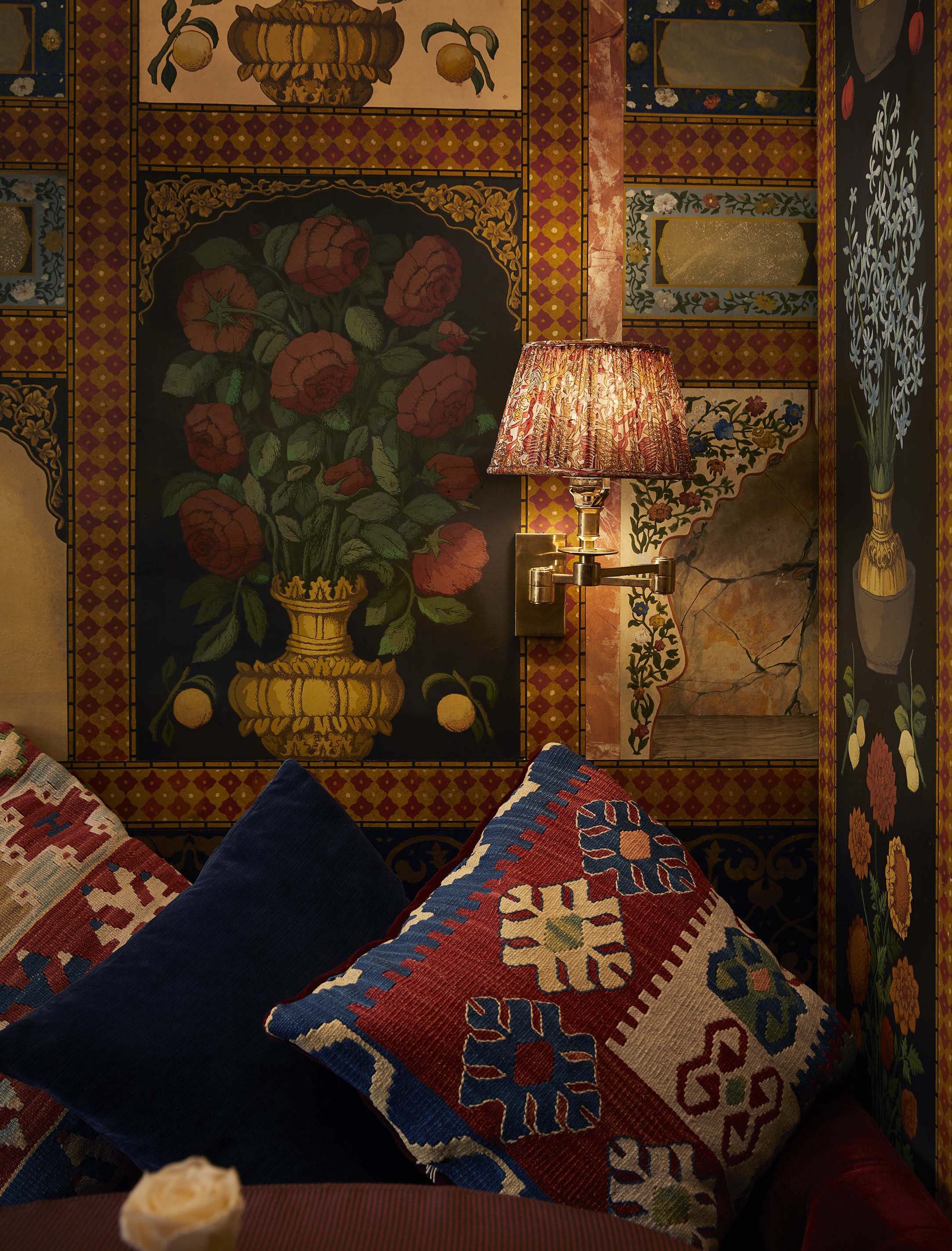 With its sumptuous walls cocooning visitors in what can only be described as a Mongiardino embrace, the Gallery - a two-tier space leading to The Carlyle's restaurant - is the Italian master's homage to, and wry interpretation of, Topkapi Palace's Fruit Room (pictured below), famously commissioned by Sultan Ahmed III in the 18th century. The Fruit Room, covered from floor to ceiling with hand-painted florals and fruit trees, was to be the ultimate symbol of the Sultan's sophistication, wealth and power, and the home of his sizeable harem.
"We can only wonder at the complexities of a culture that made one of the prettiest rooms ever made for women decorated with trees that the women would never see," observes Patrick Kinmouth, writing in

Cabana Issue 17

.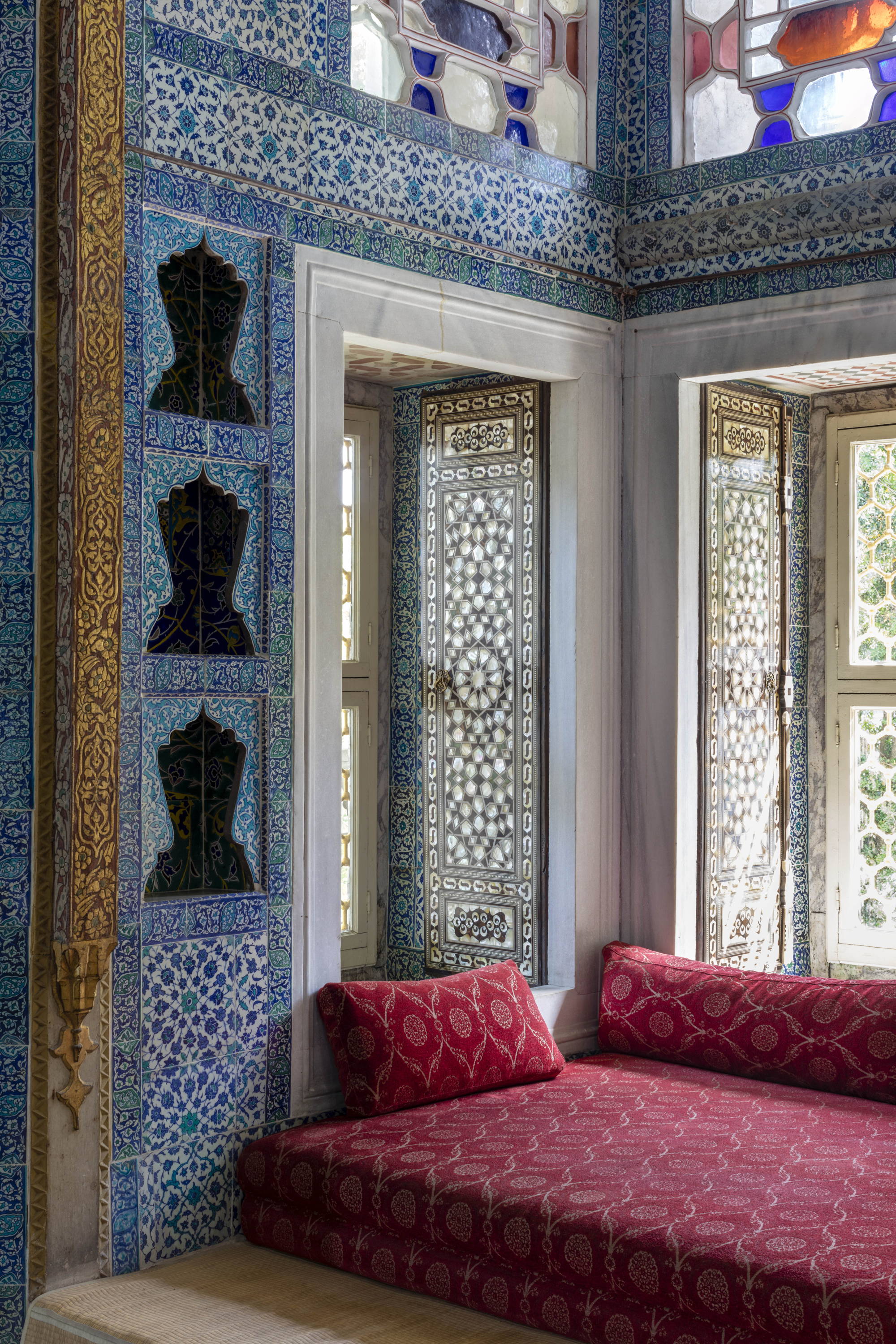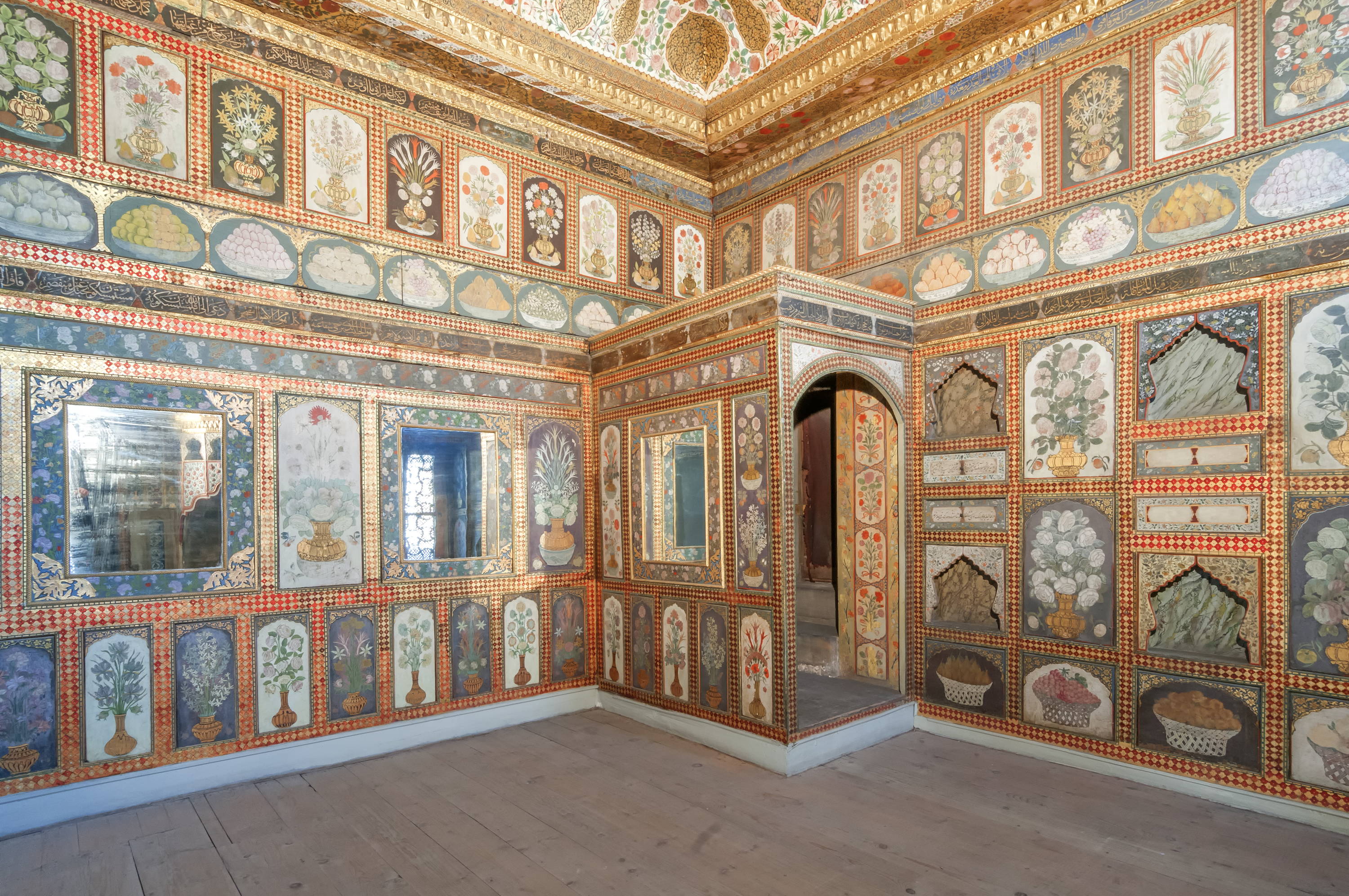 Built in the 1930s, The Carlyle has made an indelible mark on Manhattan, proving enduringly popular with Royals, both the Hollywood and blue-blooded varieties, US presidents (it was nicknamed the 'New York White House' during John F. Kennedy's presidency) and fashion's leading lights (Hubert de Givenchy used to own apartment 1706). Its Art Deco details and monochrome marble lobby are the work of legendary decorator, Dorothy Draper, but while the suites have been refurbished by contemporary designers, including Alexandra Champalimaud and Thierry Despont, the public areas by Draper and Mongiardino have been left untouched.
Indeed, the Gallery has neither aged nor changed in the last three decades. Its lower tier is still brilliantly reminiscent of the Sultan's chamber, with Mongiardino's added flourishes - wine-red velvet banquettes decorated with antique Ottoman kilims and velvet fringed chairs. "The down-right playfulness and daring of Mongiardino's brilliance is to make the distant past seem an absolutely appropriate soundtrack to the present," writes Patrick Kinmouth. "The Gallery has not aged and has survived renovations and surgeries as triumphantly as an Upper East-Side dowager. The delicious intimacy and prettiness of the painted walls is infectious."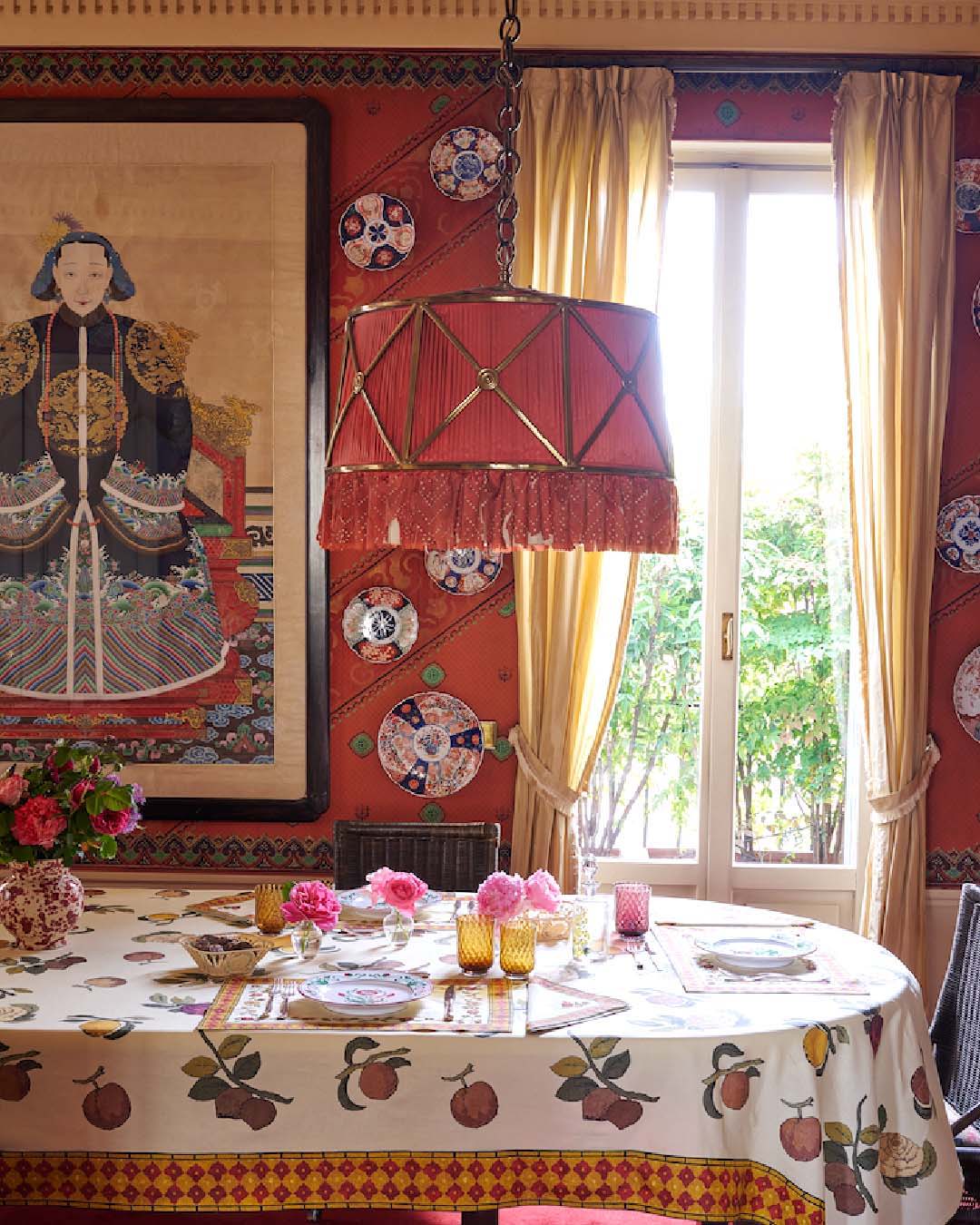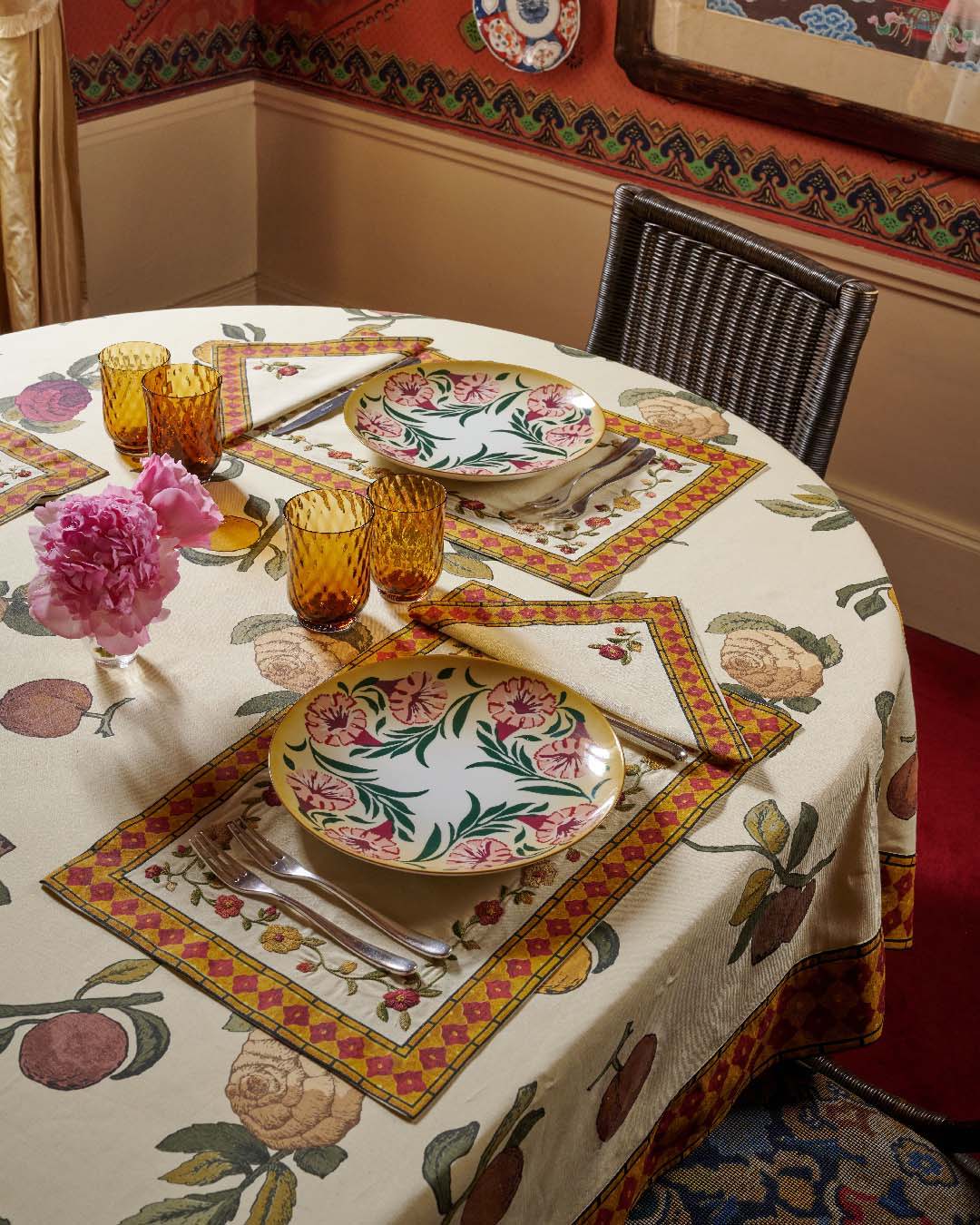 Chelsea Textiles x Cabana
Continuing this story of inspiration and reinterpretation, Cabana and Chelsea Textiles - both brands with a personal connection to The Carlyle and Renzo Mongiardino - have joined forces to create an elegant capsule of table linens inspired by the decorative details of this iconic space.
Growing up in a Mongiardino-designed home, Cabana founder and Editor-in-Chief, Martina Mondadori, is uniquely attuned to his Midas touch, while Chelsea Textiles' Design Director, Jenny Simpson, spent much of her childhood at The Carlyle, where her parents had apartments.
"It truly was our home away from home," Jenny says. "The gallery has always been our favorite spot to meet, eat, drink and people watch. We have always loved the intimate setting and the clever design with the screen panels and iconic wallpaper. We love that the room has remained a constant."
Explore More
Discover striking photography and thoughtful prose from the world's most atmospheric interiors #worldofcabana