Interview by Camilla Frances
Images from
Rebecca Taylor
and
Wayne Pate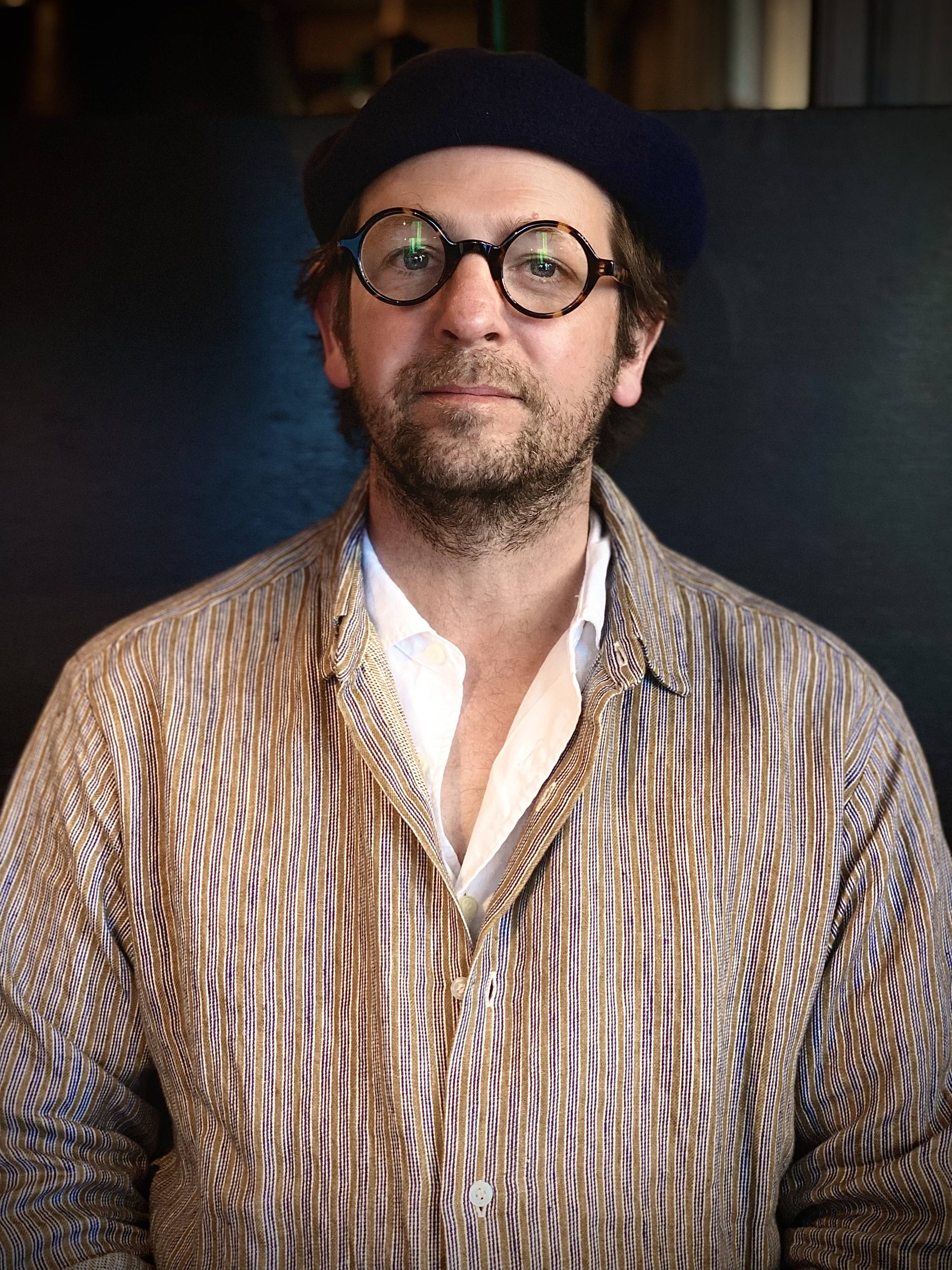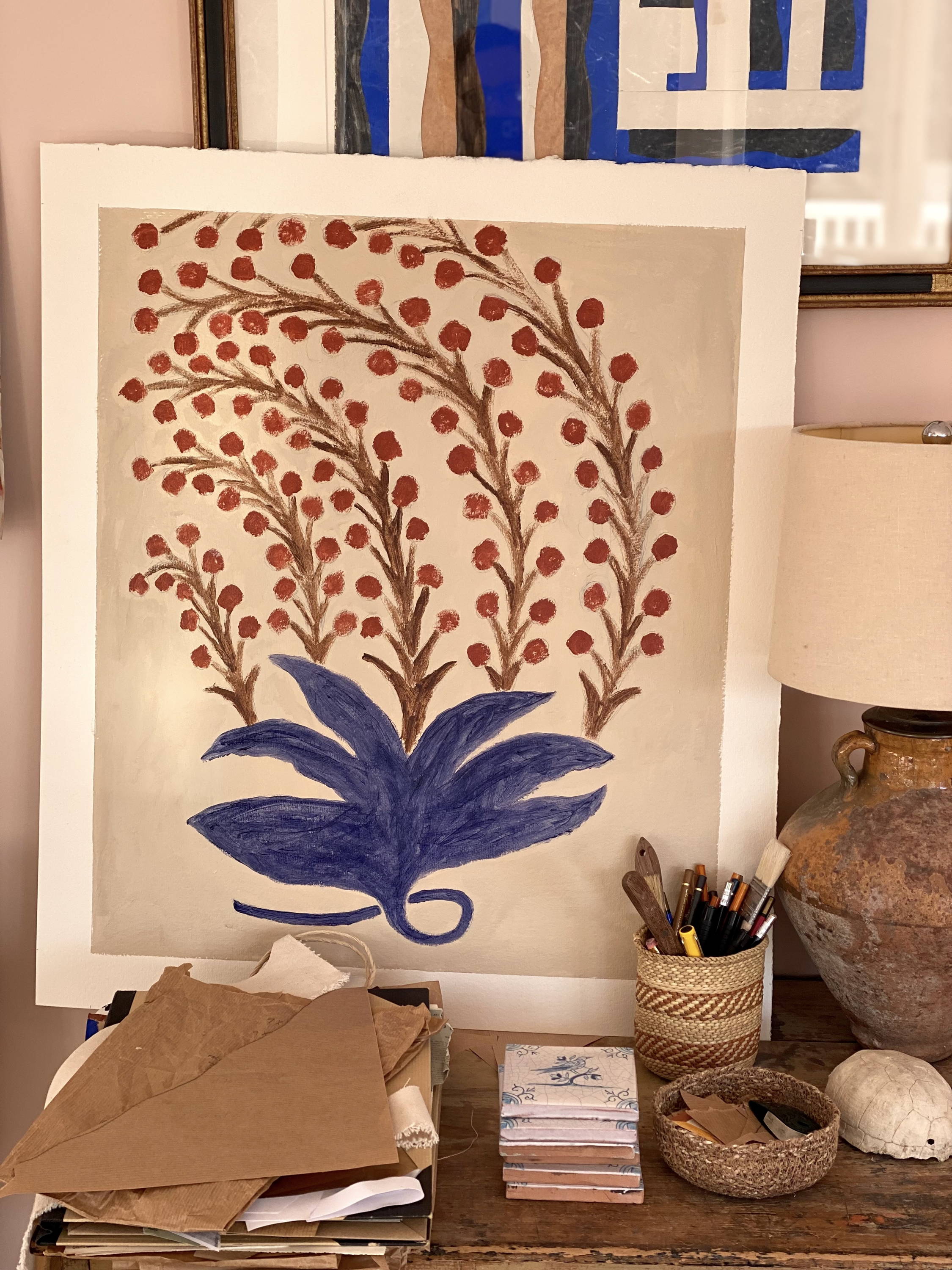 Texas-born artist, Wayne Pate, is prolific and seemingly unstoppable, applying his masterful hand to painting, collage, illustration, fabrics, wallpapers, tiles and lampshades. Currently based in New Zealand - after living in Brooklyn and Paris - Wayne has a strong visual language, informed by his former life as a graphic designer. His much-lauded projects include a long-standing collaboration with Atelier Vime, for whom he has hand-painted lampshades, murals, frescos and furniture, a collection of hand-painted tiles with Balineum in London and three fabric and wallpaper collections for Studio Four NYC.
How would you describe your style?
I would describe it as a bit of a visual clash. My alchemy derives from classical and historical references but never executed in a literal sense. For several years now my focus has been centered around the use of a singular object, commonly a vessel as subject and influencer of the end result. I'm drawn to the existing shape or line of the object and the interaction it allows me to have with it.
How and where did you train?
For me, growing up in Garland, Texas, meant I had to really rely on my imagination to escape. Daydreaming my way through school, I would always turn to my artistic tendencies to help make sense of the world around me. I eventually dropped out of high school and fully embraced art in any capacity that I could. In 1992 I moved to New York to join other friends, and over the course of my time in the city I have evolved from being a graphic designer and illustrator to my current form of artistic expression.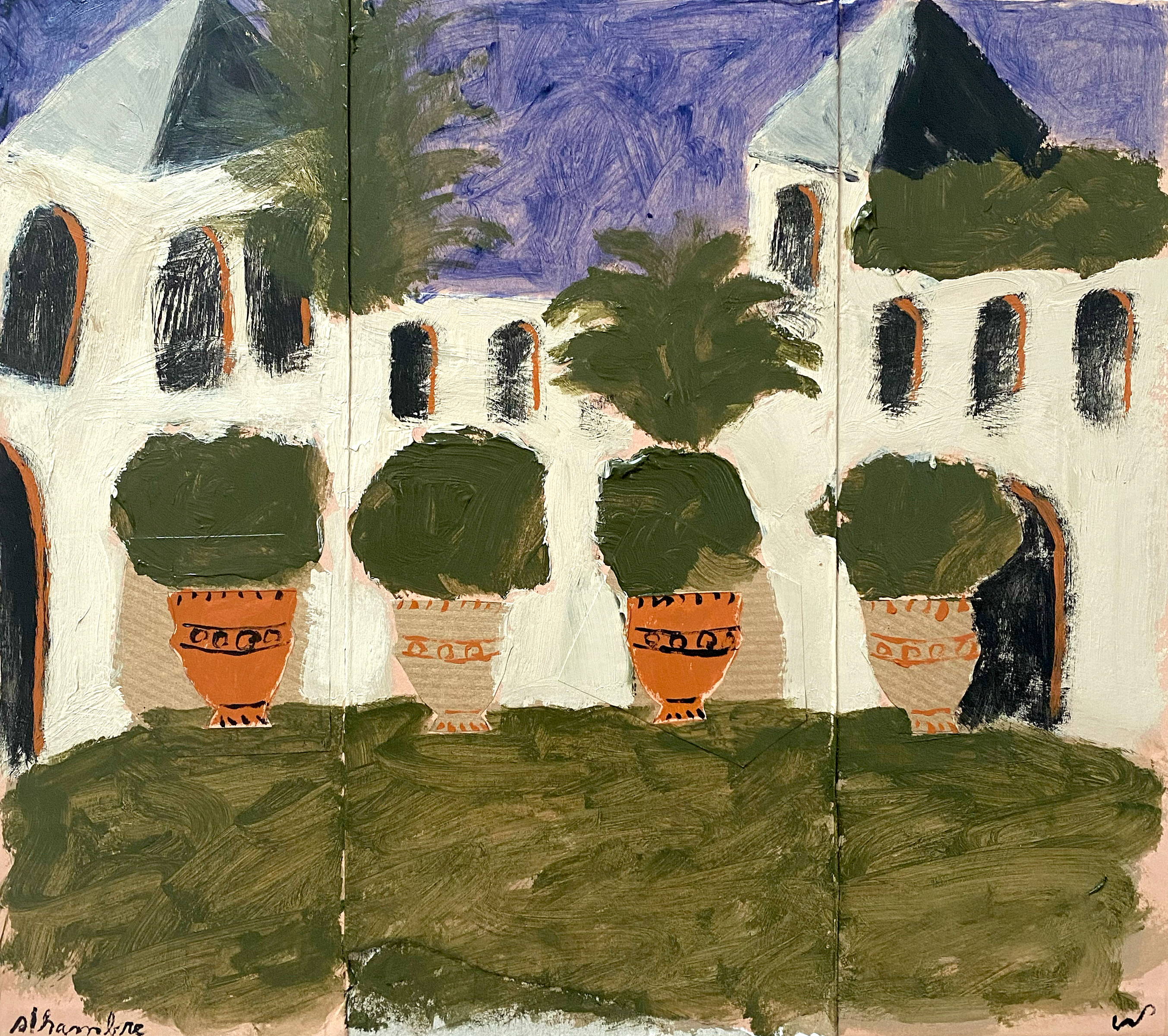 Can you describe your creative process?
Imagine George Constanza from Seinfeld as an artist and what that would look like... there you have it.
And what does a typical working day look like?
It's fairly consistent. As I am currently living in New Zealand, I am on the opposite end of the work day with the States and Europe. It's a strong pot of tea first and following up on correspondence. The next few hours are divided between various tasks i.e. taping something to the living wall, rearranging a piece of furniture, rummaging through books for research, or most often, the complete distraction from what I was doing a minute before, which could consist of pursuing a fly with a rattan fan or pruning various plants before getting back on course. Lunch out is essential with an errand or two. The afternoons are always spent on work in some capacity. It doesn't matter how you arrive at something as long as you arrive!
Which materials do you most enjoy working with?
Being cursed with impatience, at least in my work, I deliberately work in acrylic rather than oils. Acrylics produce immediate results which are ideal for the tempo of my process -
more a mosh pit than a ballet. In addition, I love the lines that are created with paper and linen cutouts and the physical movements of cutting paper especially at a larger scale. My work relies on this skeleton of texture; it can not stand on its own.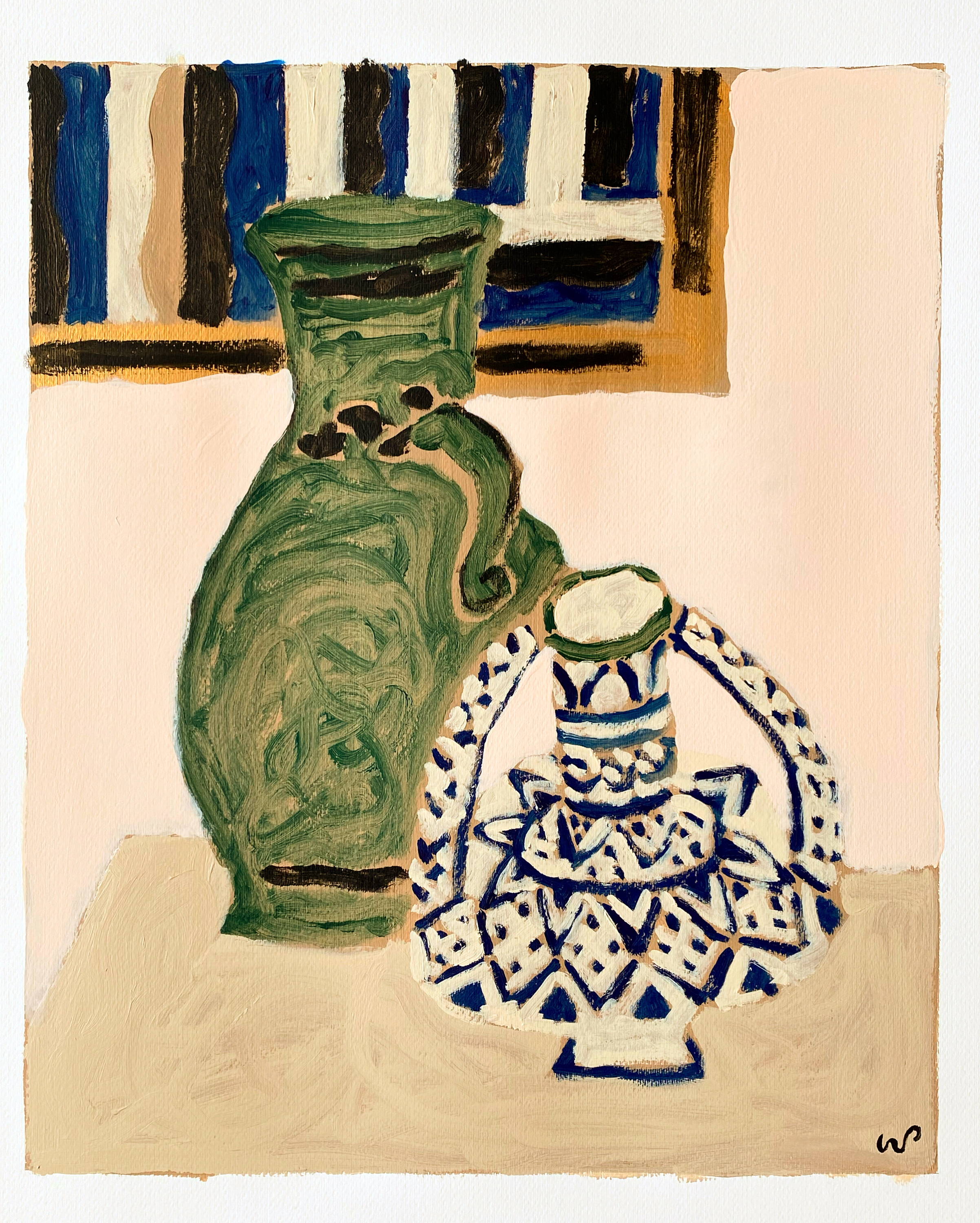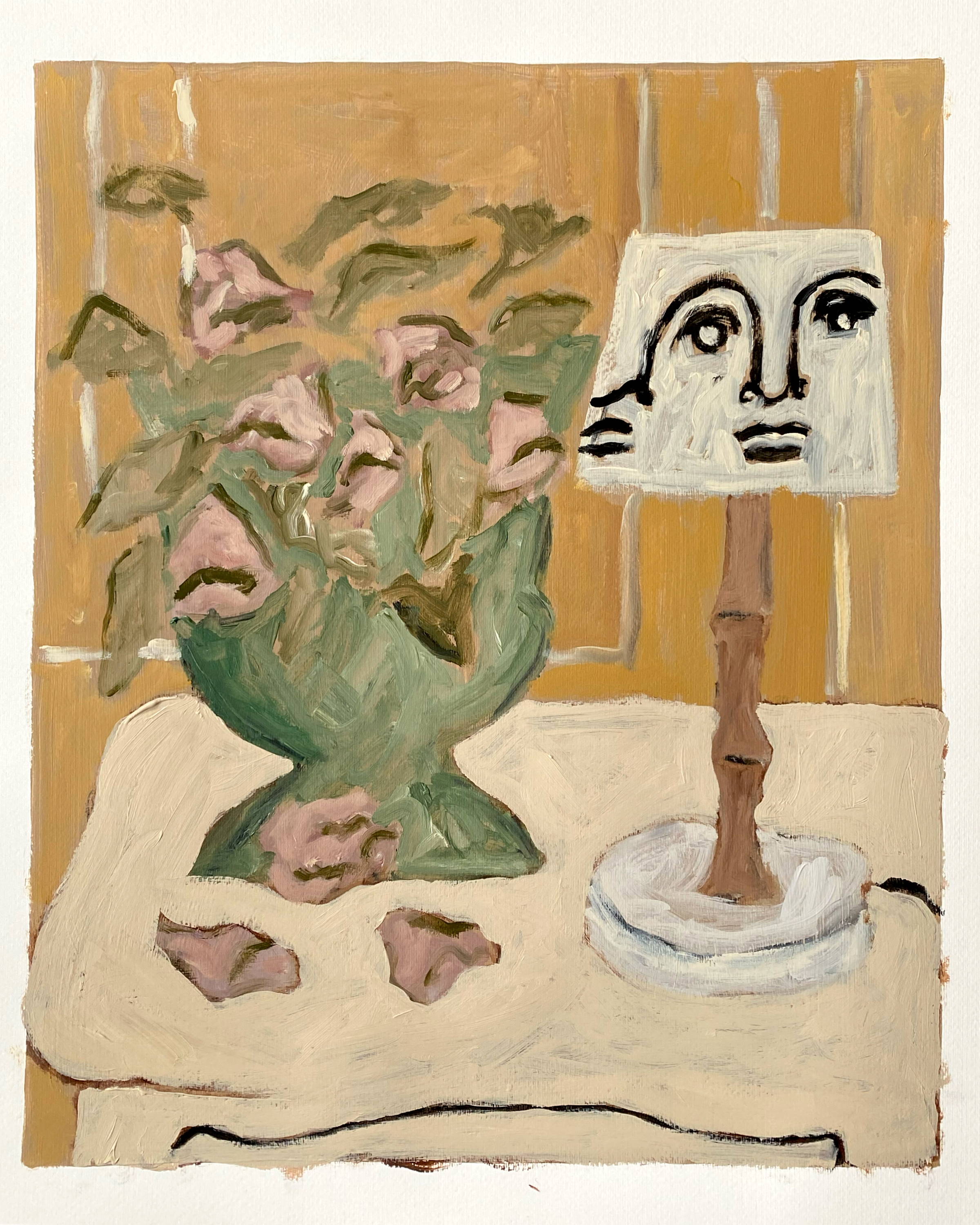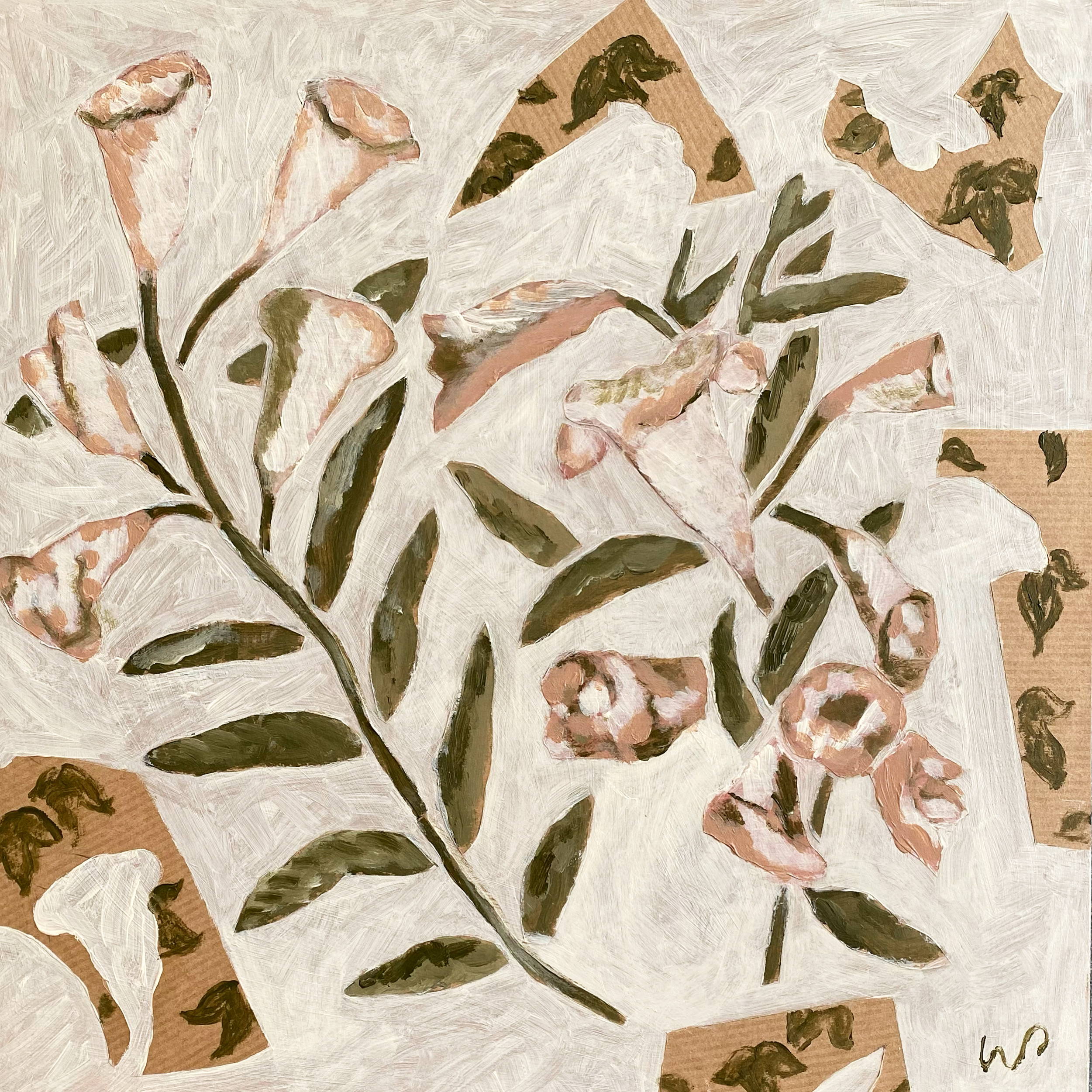 Who or what most inspires you?
For me it's really the unsung heroes throughout history, the common artisans who went about their craft without the trappings. For most it's a means to an end and not a choice. The quality and skill possessed and applied is, to me, the purest form of artistic expression, without having to explain itself or wanting something in return.
Where do you look for artistic inspiration?
From an early age going to museums was my way of seeing the world and gaining exposure to the aesthetics, craftsmanship and antiquity of ancient cultures and periods. This has had a lasting effect on me and is one I always return to. Like a magpie, I walk the halls searching for a little section or fragment of something that will be the catalyst to forged into something whole.
Are there any themes running through your work?
The process of execution and end result; I try to arrive at a certain result that conveys the referential choice of colors and choice of materials for a composition. To me, the material presence is just as crucial as the subject.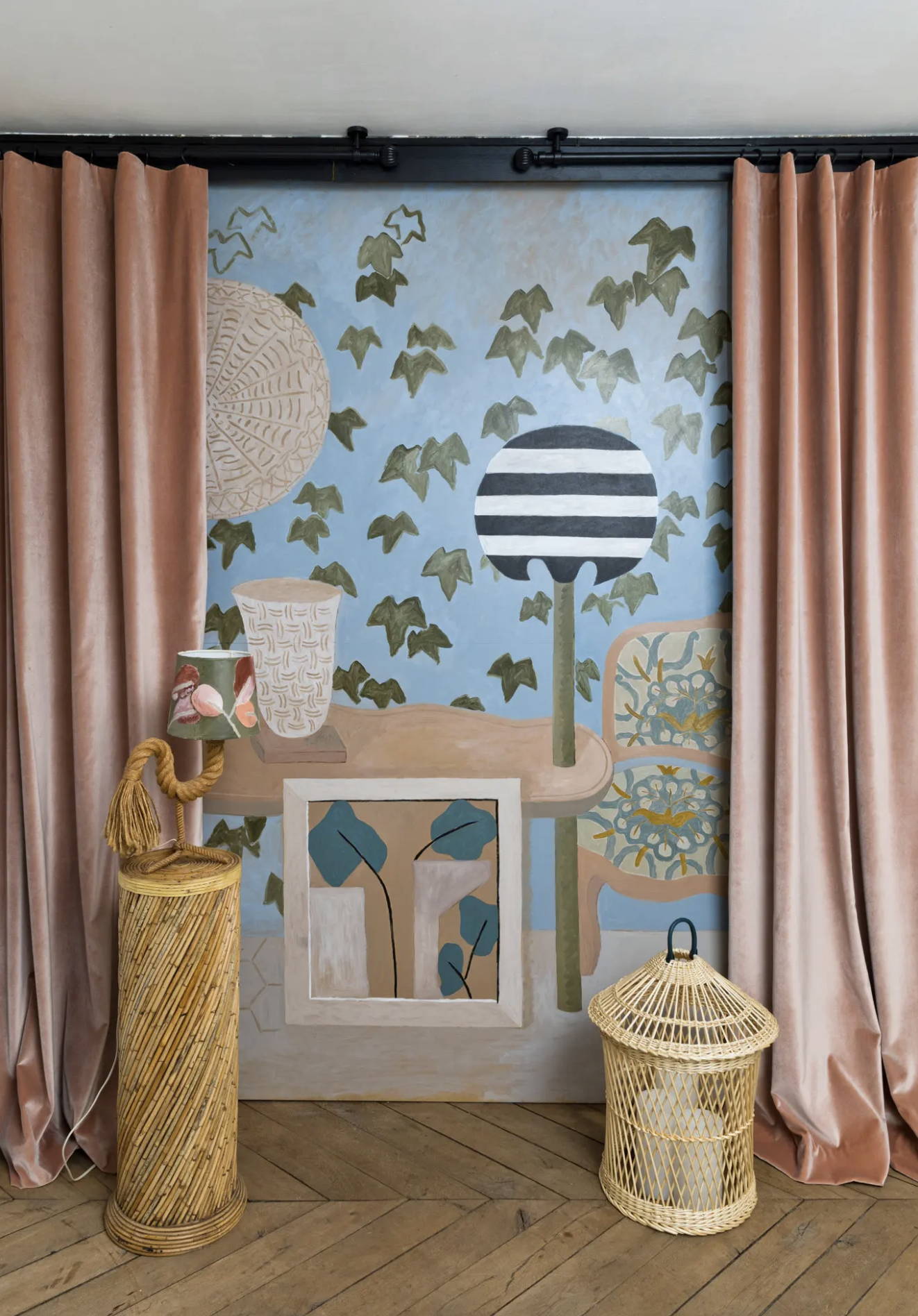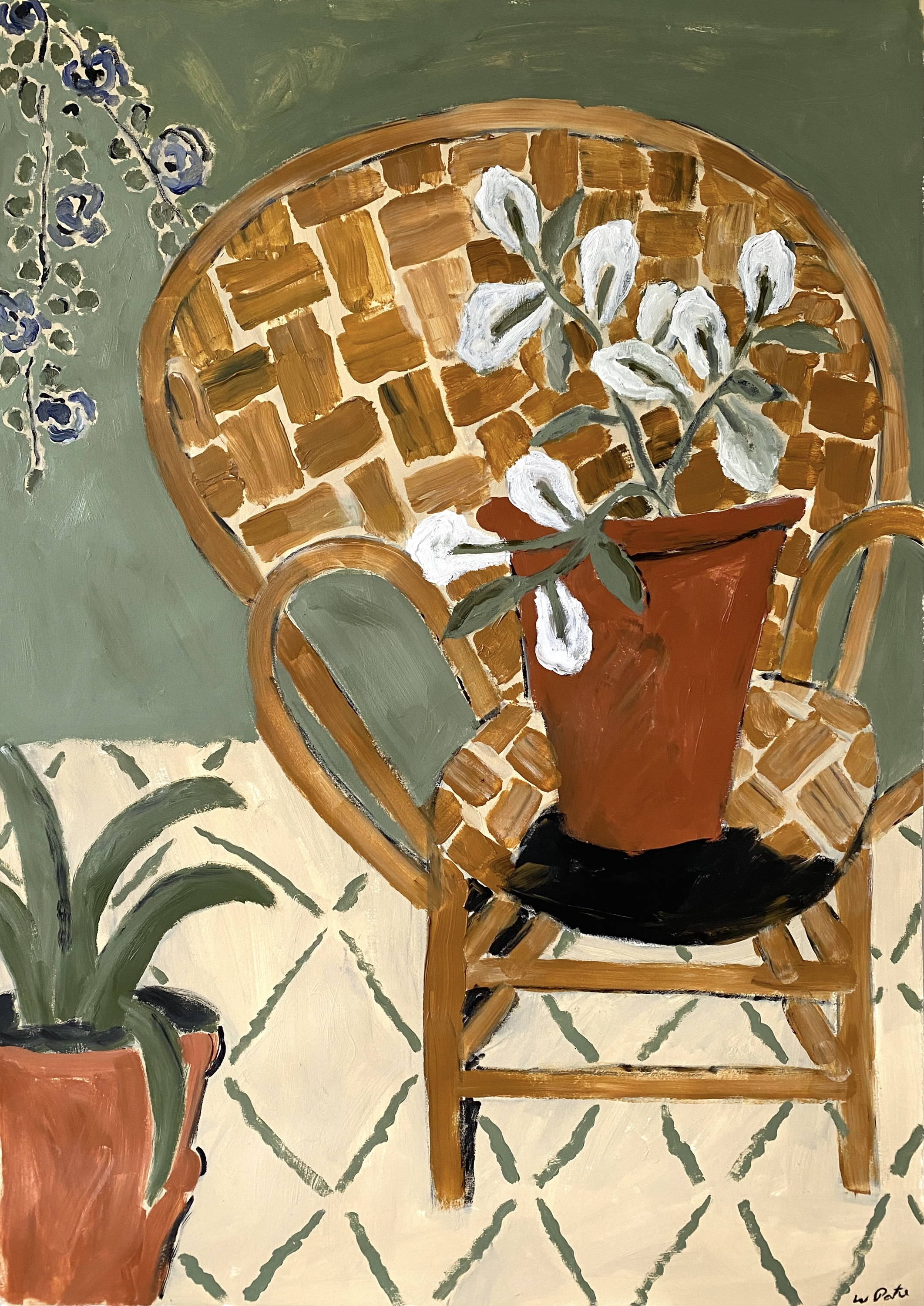 What do you love most about your work and/or industry?
To see and interpret through an artistic lens and be completely content with those efforts is the greatest reward, and the cooperative spirit that's shared and acted upon between various practices and artisans is priceless.
And the greatest challenges, in your experience?
I'm biting my lip on this one. The non ranting answer to this would be Instagram. It is without a doubt a powerful tool -
which has helped define my career, like a lot of other artists' -
but it has also exposed us to a crude and soulless access and interaction between some followers and the artist. Often, when I post a new work on my account, there are some who take on the unethical act of blurting out in the comments, "how much" or "what's the price", as if I'm selling knock-off Louis Vuittons on the corner of Canal and Broadway. There are also the pit falls of the 'collaboration'. Very few ever actually happen or make sense in terms of compatibility. The ones that are meant to be, happen naturally. They are the ones that fall into place without effort and these are rare. Unfortunately most are social media aligned or one-sided financially minded.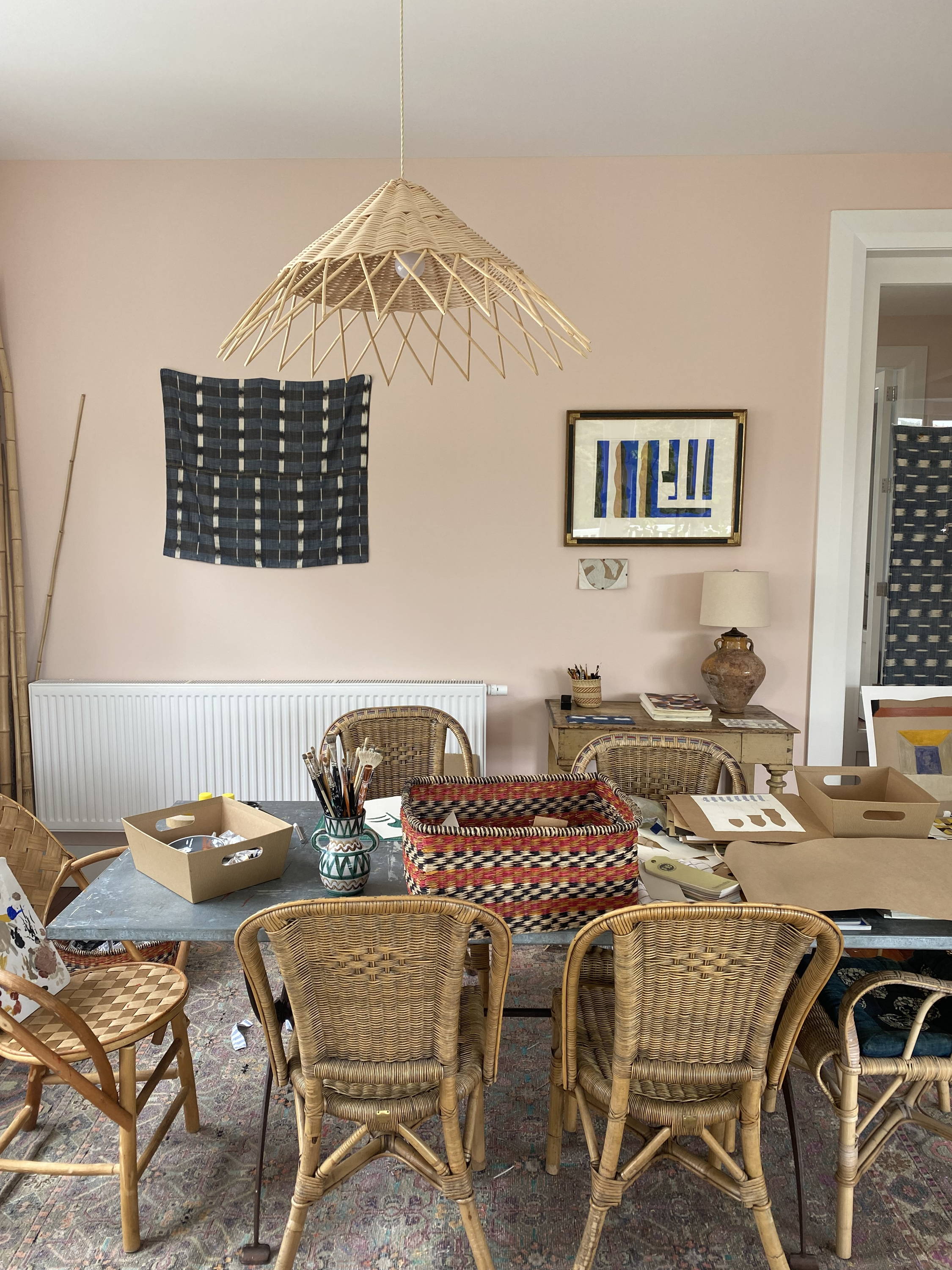 Your favorite work of art or artist?
I'll choose three: the Pantheon in Rome, the Braque ceiling at the Louvre, and Monet's Water Lillies at the

Musée de l'Orangerie in Paris. 

Your favorite museum or gallery?
Rivoli Castle Contemporary Art Museum in Turin, Italy.

A contemporary artist whose work excites you?
Sean Scully, I love his use of color and abstract adaptation of historical and traditional elements in his work. I enjoy hearing him speak as much as I like viewing his work, he could easily make the transition to being a director of a museum the world over.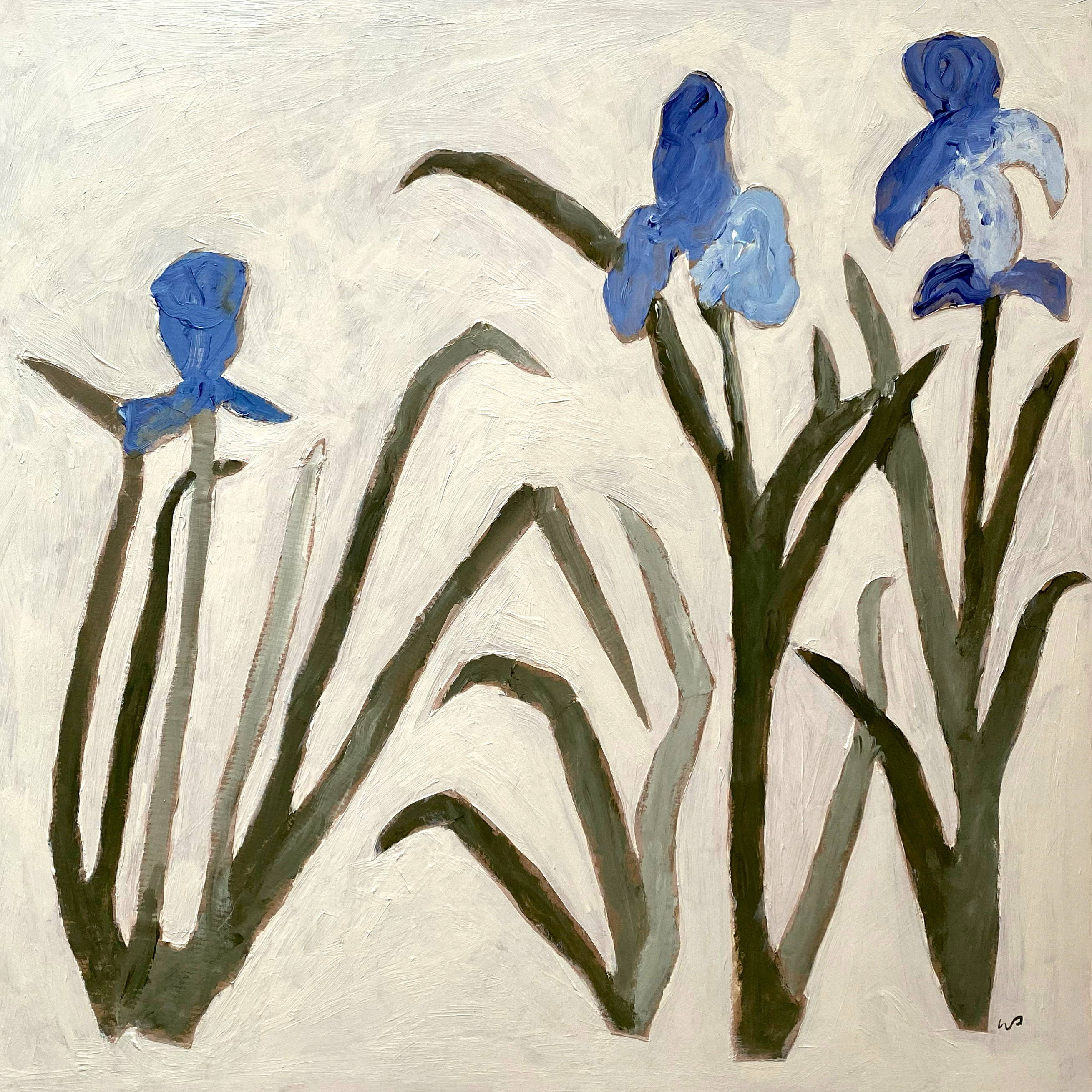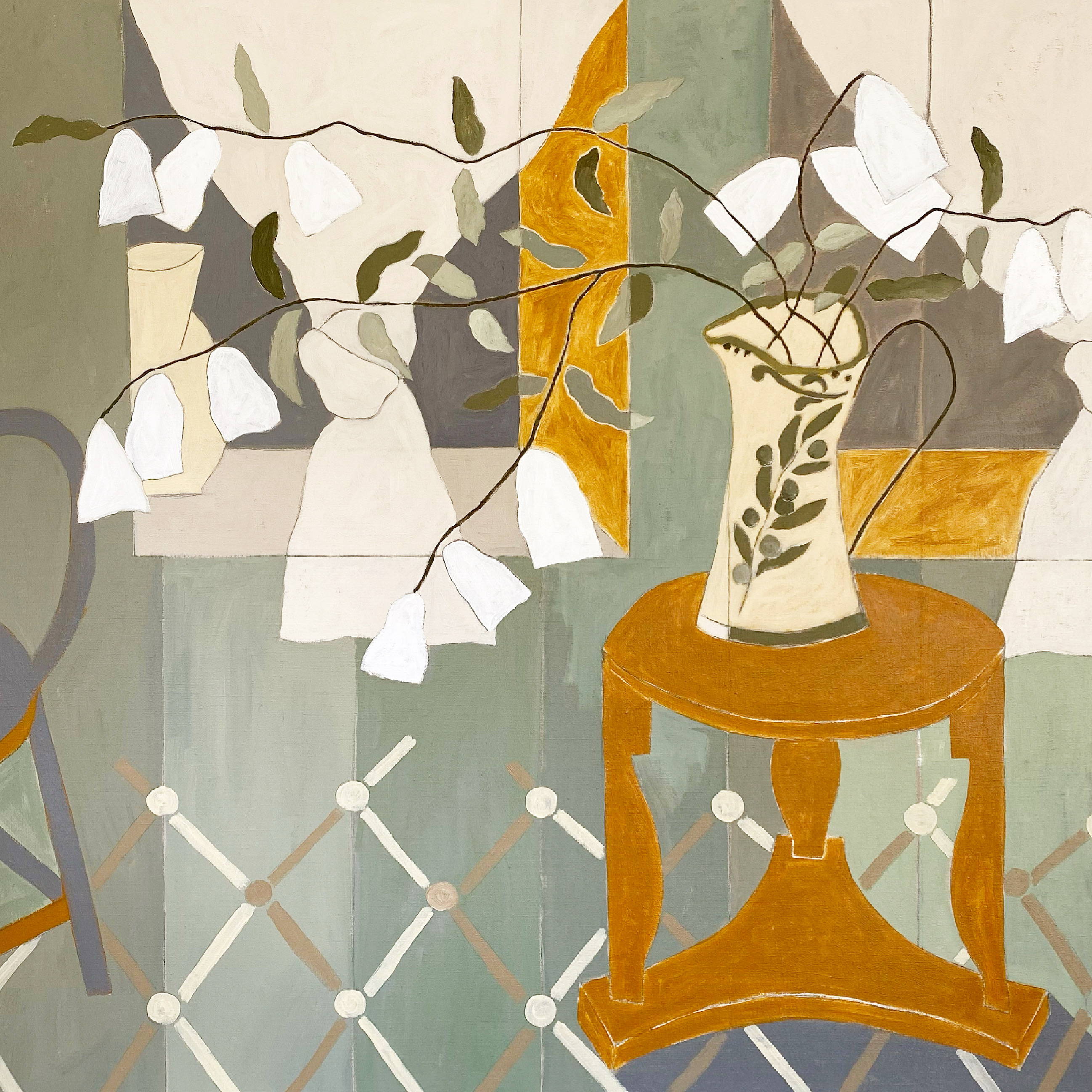 Your proudest career achievements so far? 
Outside of my own work, it would be various working relationships:
with Atelier Vime in Paris who I collaborate with on an ongoing basis; Studio Four NYC who I've worked with in creating three fabric and wallpaper collections; Balineum, which has produced a collection of adapted composition as hand-painted tiles in Napoli, and a bespoke hand-painted tile mural service; Octavia Art Gallery who handles my work in the States, Otomys in Australia; 8 Holland St in London and Bath and St Vincents in Antwerp.

What do the next 12 months hold for you?
A long overdue fireplace surround mural to be completed in Houston, and various exhibitions through the rest of the year; I am looking forward to the solo exhibition of my work at Şule Gazioğlu in Istanbul in September.
Explore More
Discover striking photography and thoughtful prose from the world's most atmospheric interiors #worldofcabana