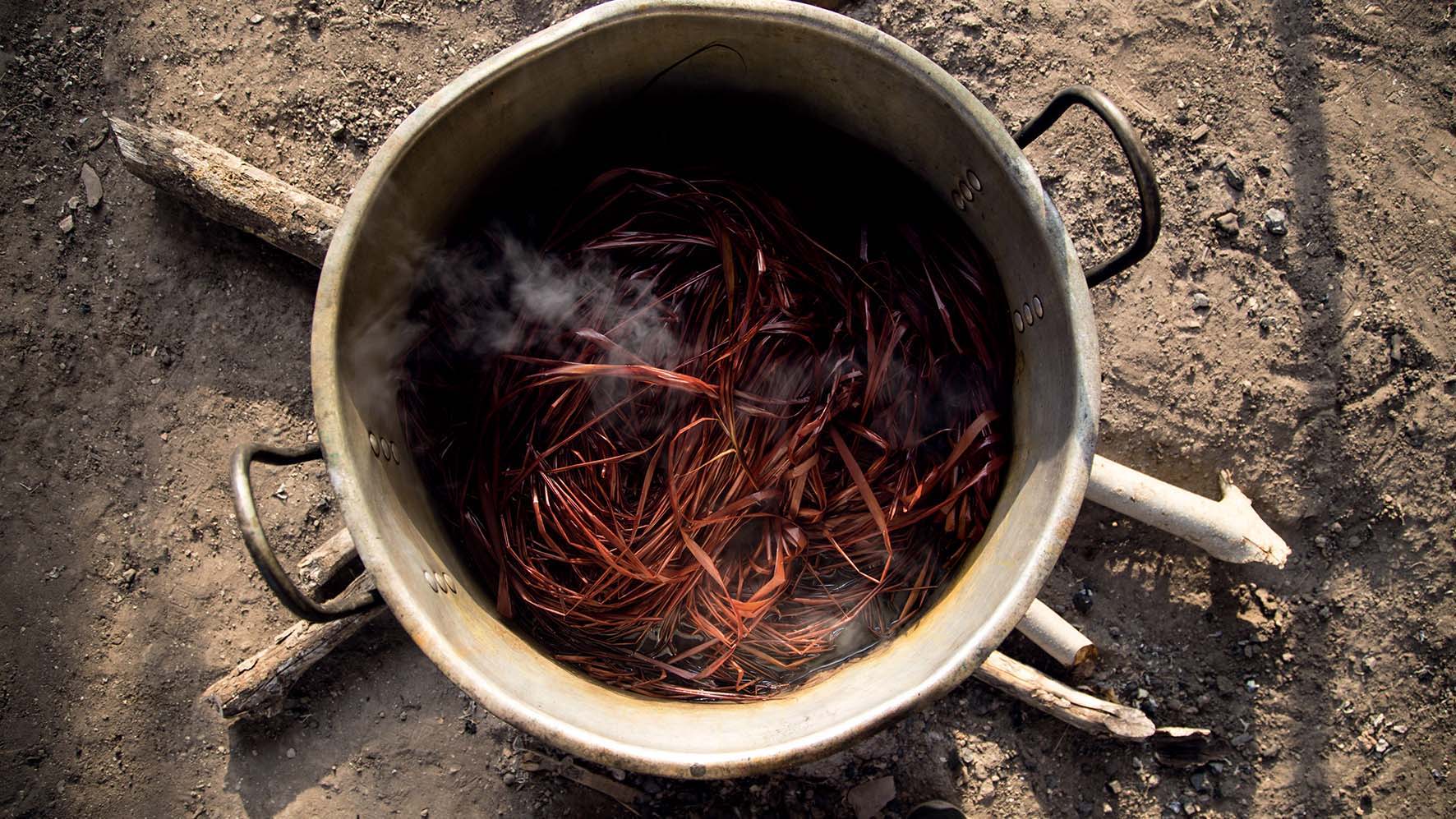 Craftmanship
A Weave of Life
Words by Lena Grivakes
Images by
Javier Chacon
and
Kensington Leverne
Lena Grivakes unpicks the skill behind one of the world's oldest crafts and reveals how it is being reinvented through entirely natural means in South America to create stunning examples of contemporary design.
Weaving is one of the oldest crafts: a tangible expression of culture and identity. As traditional techniques of weaving wild plants and straw advanced, so did the directions of decorative arts. Straw plaiting, the method of braiding straw, can be used use for both function and form, from thatching roofs to decorative ornament.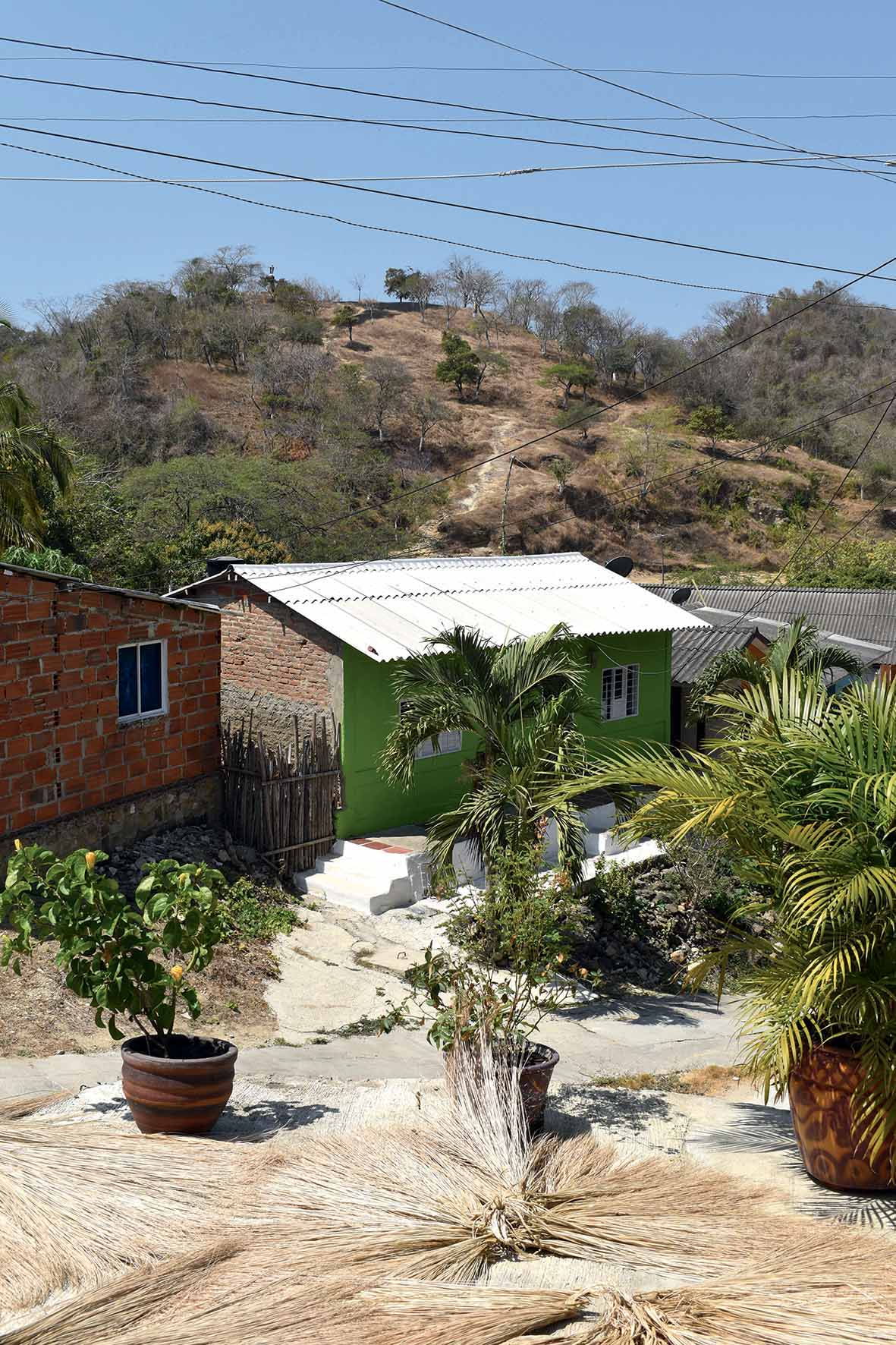 In Ecuador, toquilla straw is cultivated to produce the Panama hat. Despite their misnomer, Panama hats are uniquely Ecuadorian—and are some of the finest hats in the world. Coastal farmers cultivate the toquillales and harvest the stems before separating the fiber from the green outer skin. The straw is split into small strings and boiled until it is malleable to weave. Our exclusive Sensi Studio collection, produced by artisans in Ecuador, contribute to maintain the millenary craft of weaving Toquilla straw. Each placemat is entirely hand-made, from dying the straw to the weaving of the placemat. The process is time consuming, but the result is truly special. With their exuberant color combinations and intricate patterns, they add cheer and a zest for life.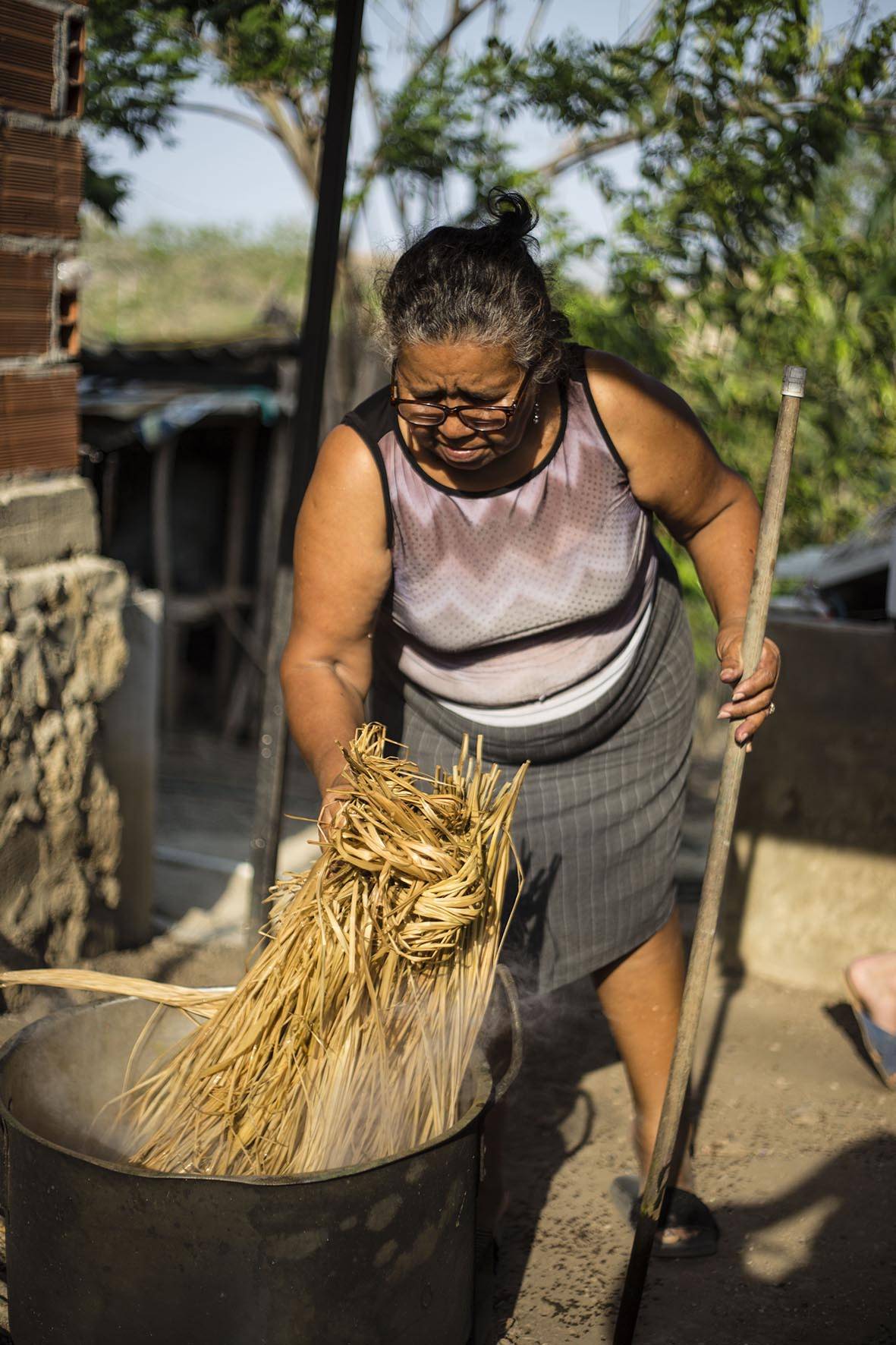 In Colombia, local weaving traditions use the indigenous Iraca palm. Colombia Collective brings together ancient techniques with modern design, empowering local artisanal communities. The Magnetic Midnight trays, a Cabana exclusive, are entirely handmade in Colombia. The wire structure is made by a small family of lamp makers in Bogota and handwoven by a community of artisans in Usiacuri, in the northern Atlantic region of the country. Carefully selecting each strand of Iraca palm leaf, the fiber is braided and handwoven around the wire structure to create the textures and patterns. Each tray takes about two weeks to make.
Telling her story, Blanca, an artisan from a village tucked away in the tropical forest near Barranquilla says, "I've been a craftsman since birth. If I did not sell anything, I'm sure I would not stop making. There's not a day that I don't feel like doing just a little bit here. Craftmanship has to be done with a lot of love, and with a lot of patience, a lot of dedication."
Explore More
Discover striking photography and thoughtful prose from the world's most atmospheric interiors #worldofcabana