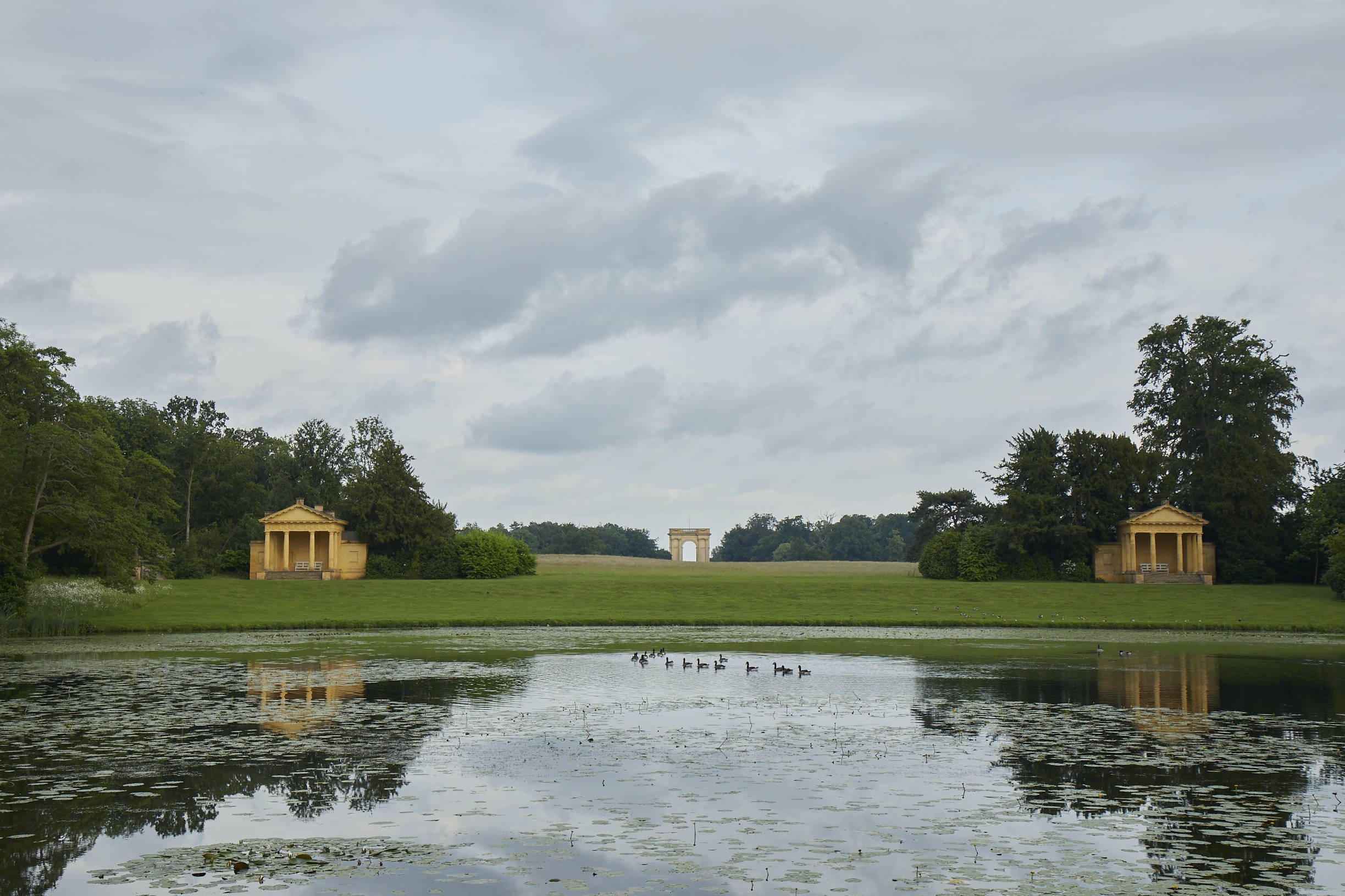 Masters & Muses
William Kent
Words by Charlotte di Carcaci
-
Images by
Miguel Flores-Vianna
Shop The Edit
William Kent (1685–1748) was a painter, furniture designer, architect and landscape gardener who was responsible for transforming the way England looked. He introduced a new reverence for Classicism to society and transformed motifs that he had discovered while on the Grand Tour in Rome into an idiom entirely suited to a new and extravagant English mode of decorating houses. He designed houses such as Burlington House in London, Chiswick House, Holkham Hall in Norfolk and Stowe House (now the school) in Buckinghamshire. His work is some of the most influential by any architect and designer, while his gardens and landscapes introduced the appearance of naturalness and ease that had previously never been seen in a formal garden. His partnership with the Earl of Burlington created the definitive style for the most fashionable houses of the 18th century.
By the end of the 17th century, a tour of Italy had become a mandatory rite of passage for any rich young gentleman, and youthful nobles would be sent to complete their education on lengthy visits to this place of artistic pilgrimage. One such visitor was William Kent, who, although neither rich nor well-born, being an apprentice to a coach-painter in Hull, had impressed local patrons to the extent that, in 1709 they paid for him to study painting in the Eternal City. He remained in Italy for ten years, dubbing himself Signor Kentino, and, while there, was to meet two figures who were destined to become vastly influential in his life: Thomas Coke, later 1st Earl of Leicester, with whom he travelled through northern Italy, studying the buildings of Palladio, and Richard Boyle, 3rd Earl of Burlington, who accompanied Kent on his return to England in 1719.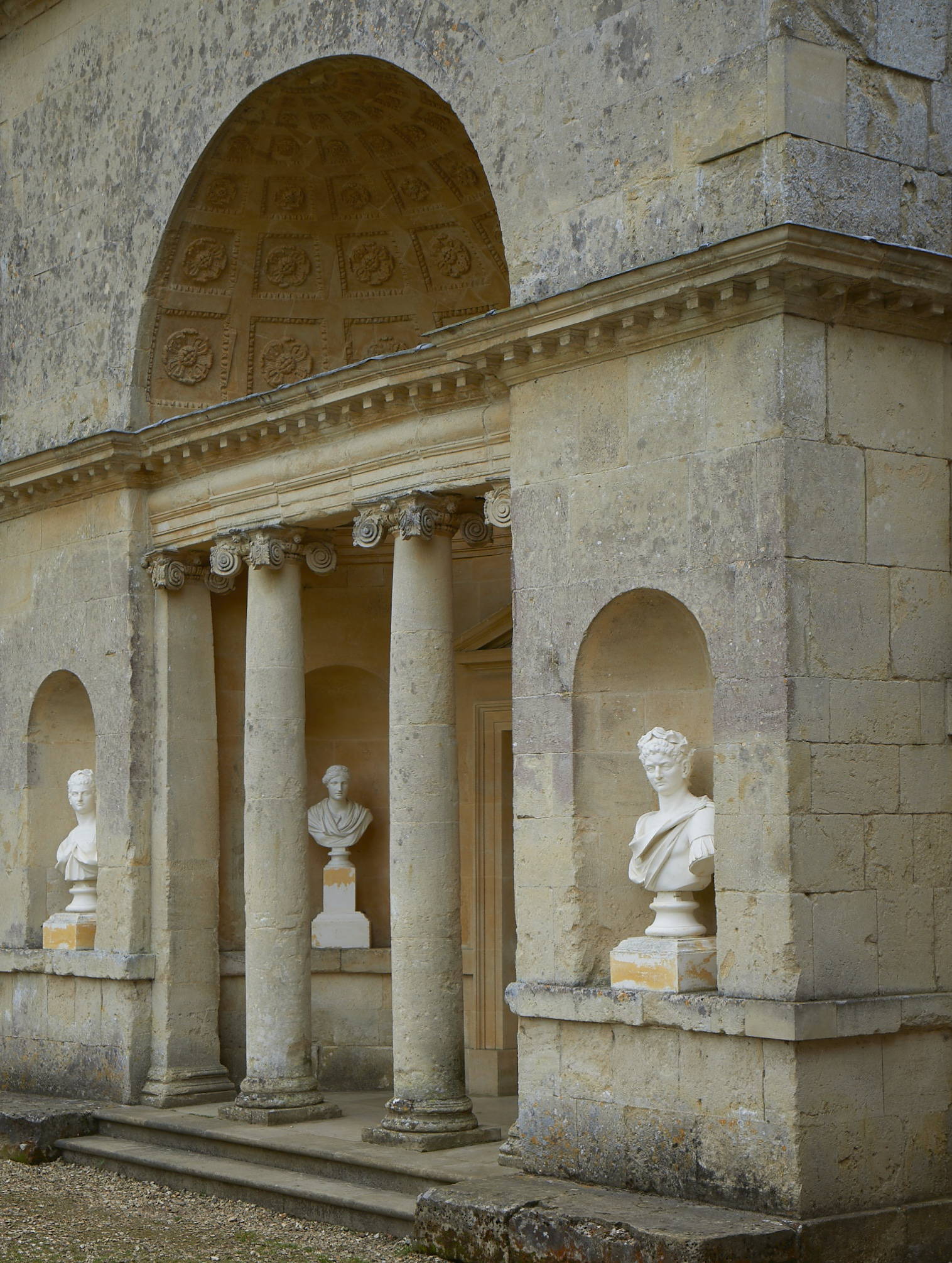 Back in Britain, Queen Anne, who had died in 1714, was eventually succeeded by George I, and Kent discovered that the Franco-Dutch style associated with the later Stuart monarchs was no longer considered modish. A new form of architecture and decoration was therefore required to describe and define the new Hanoverian dynasty.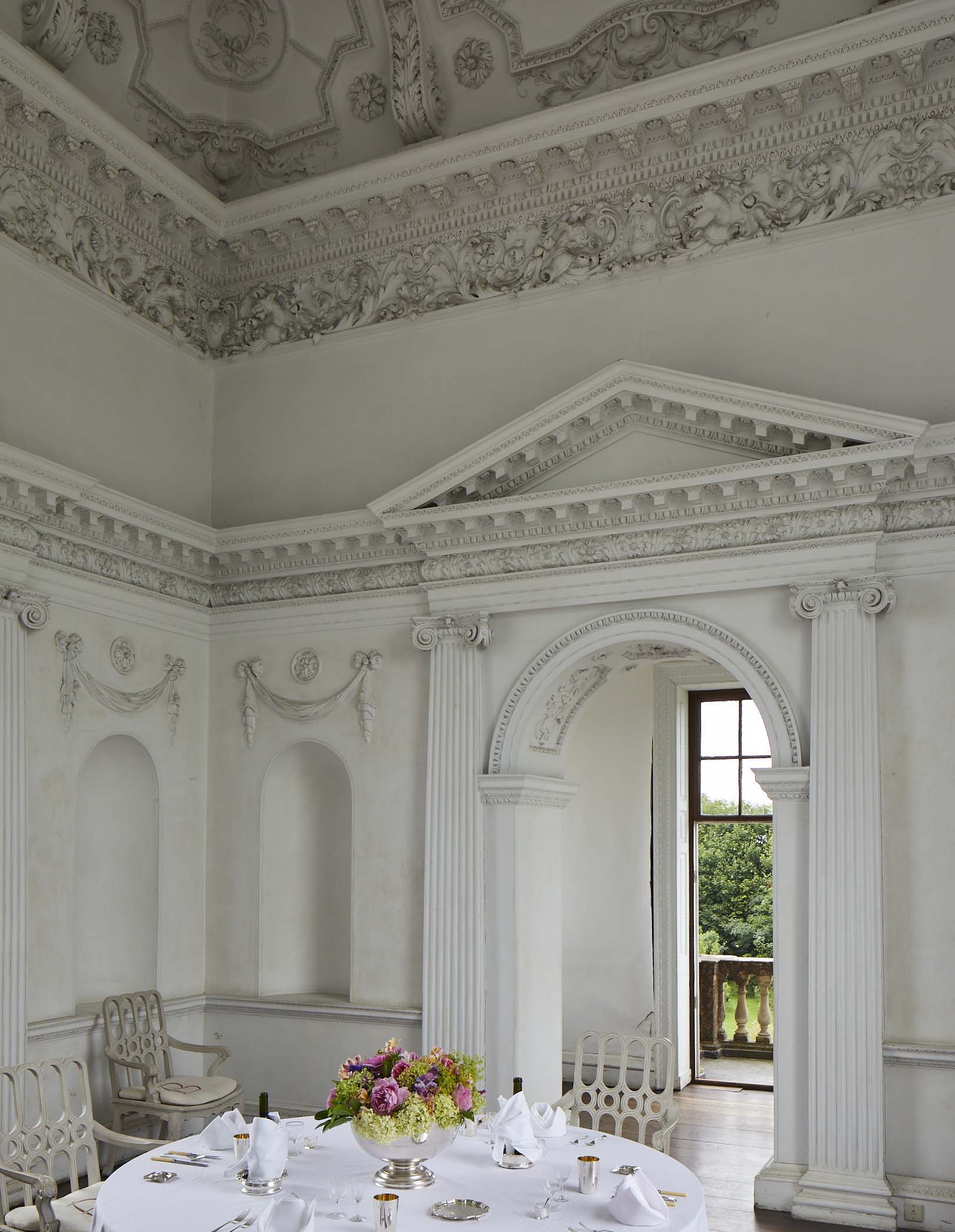 It was not until the beginning of the 18th-century that the Italian classical landscape, as imagined by Claude Lorrain, a French painter who had decamped to Rome, became the beau idéal.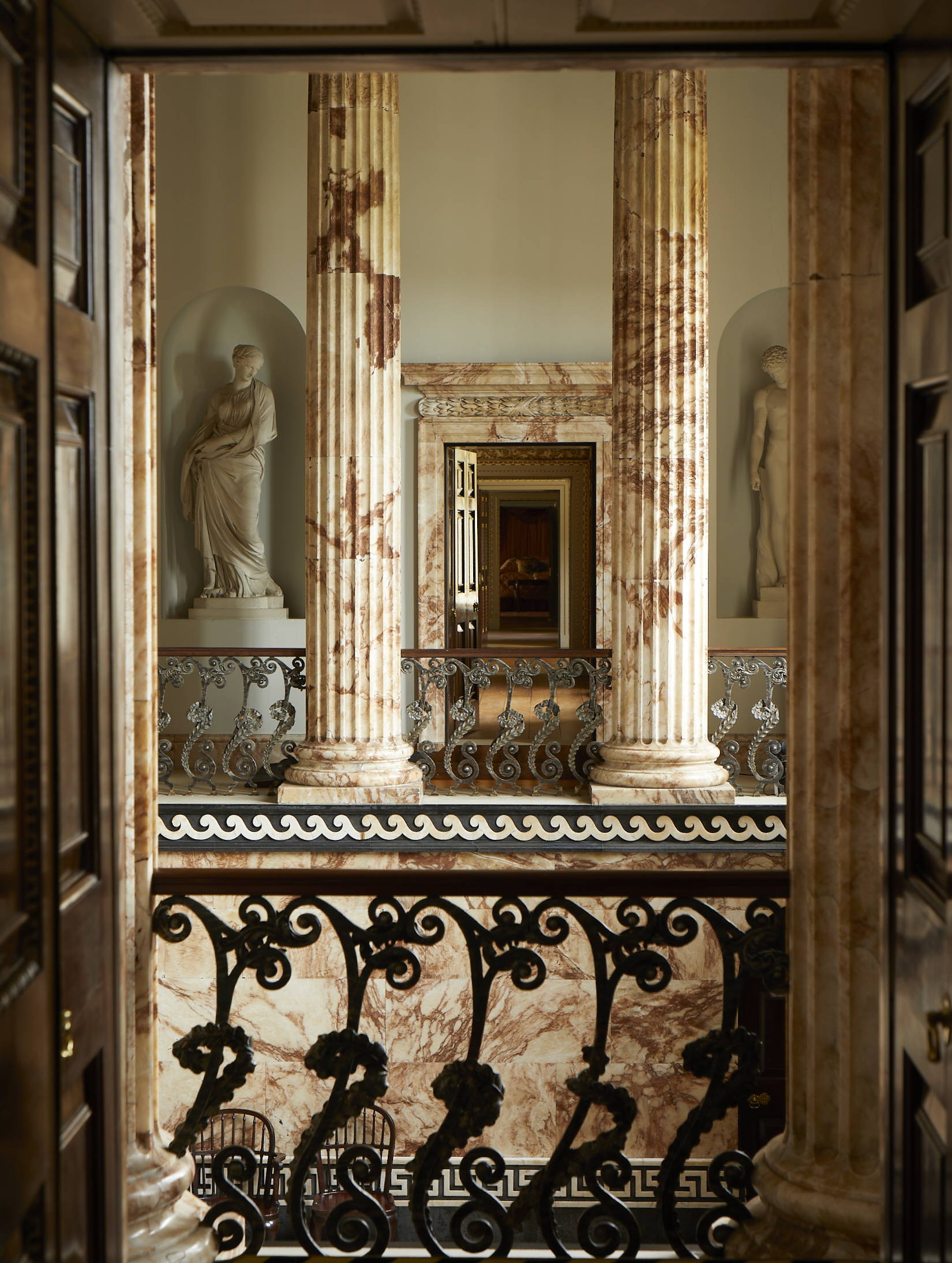 Thus Italy became the new source of inspiration and Kent, well-placed for the provision of this new style. Assisted by his two high-born patrons, jokingly nicknamed the Architect Earls, Kent worked on Lord Burlington's villa at Chiswick and Lord Leicester's grand project at Holkham, where he built in the Anglo-Palladian style, a mansion great enough to accommodate Coke's extensive haul of treasures from the Grand Tour. Kent also planned the interiors of these houses: furniture, fireplaces, even picture-frames, drawing inspiration from both the ancient models he had studied, and the baroque palaces he had visited during his Italian sojourn. These new residences were much frequented by the cream of aristocratic and political society, who much admired Kent's work. Coming to the attention of the King, he was accorded the patronage of the Royal Family, obtaining commissions to build the Treasury and Horseguards at Whitehall, as well as planning a new Parliament House which sadly was to remain unrealised.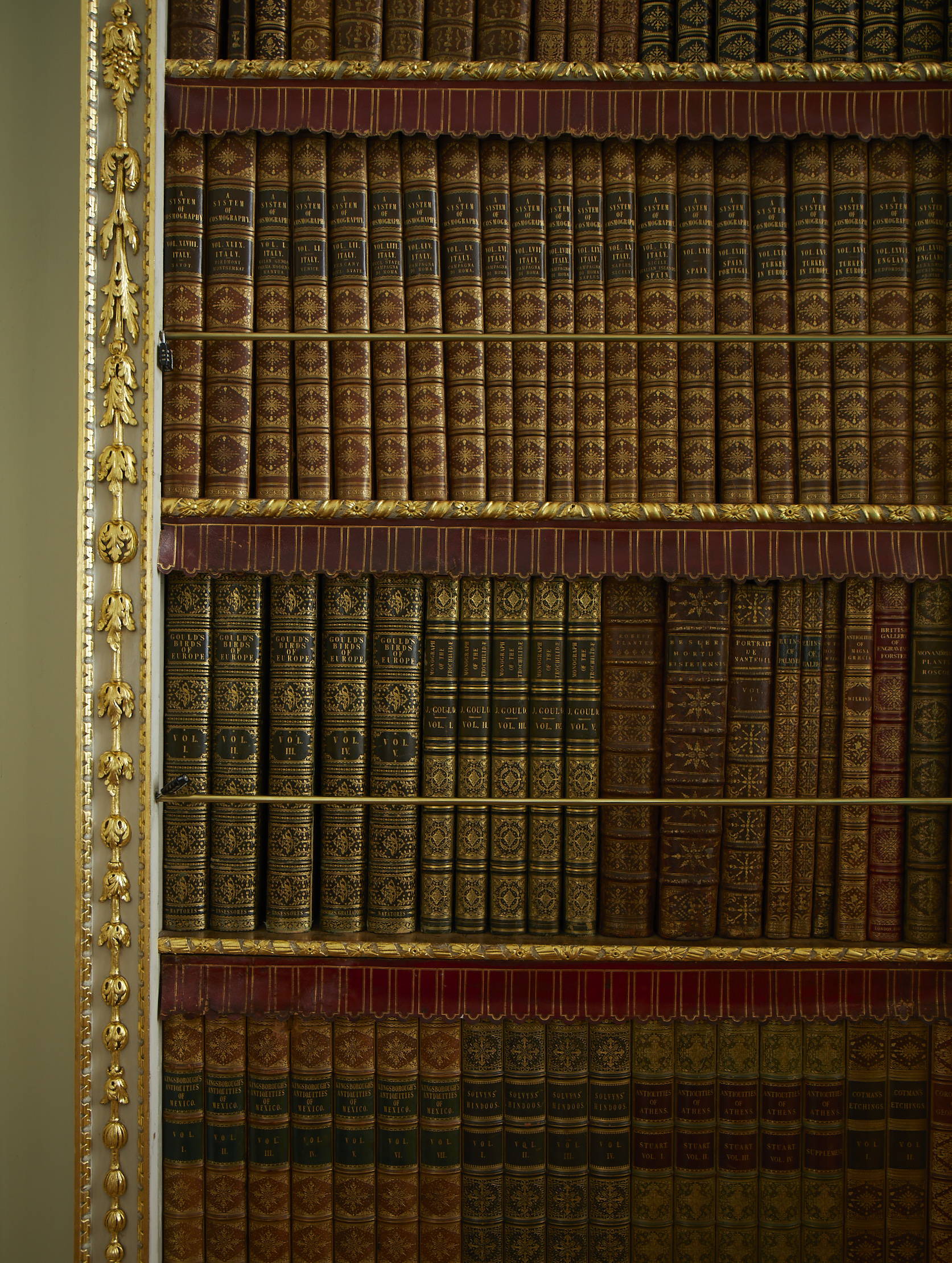 Not content with architecture and interiors, Kent was soon mapping out the expansive parklands of country estates to be more like the Claudian ideal, planning vistas, building temples, digging lakes, making ice-houses, obelisks, follies and lodges.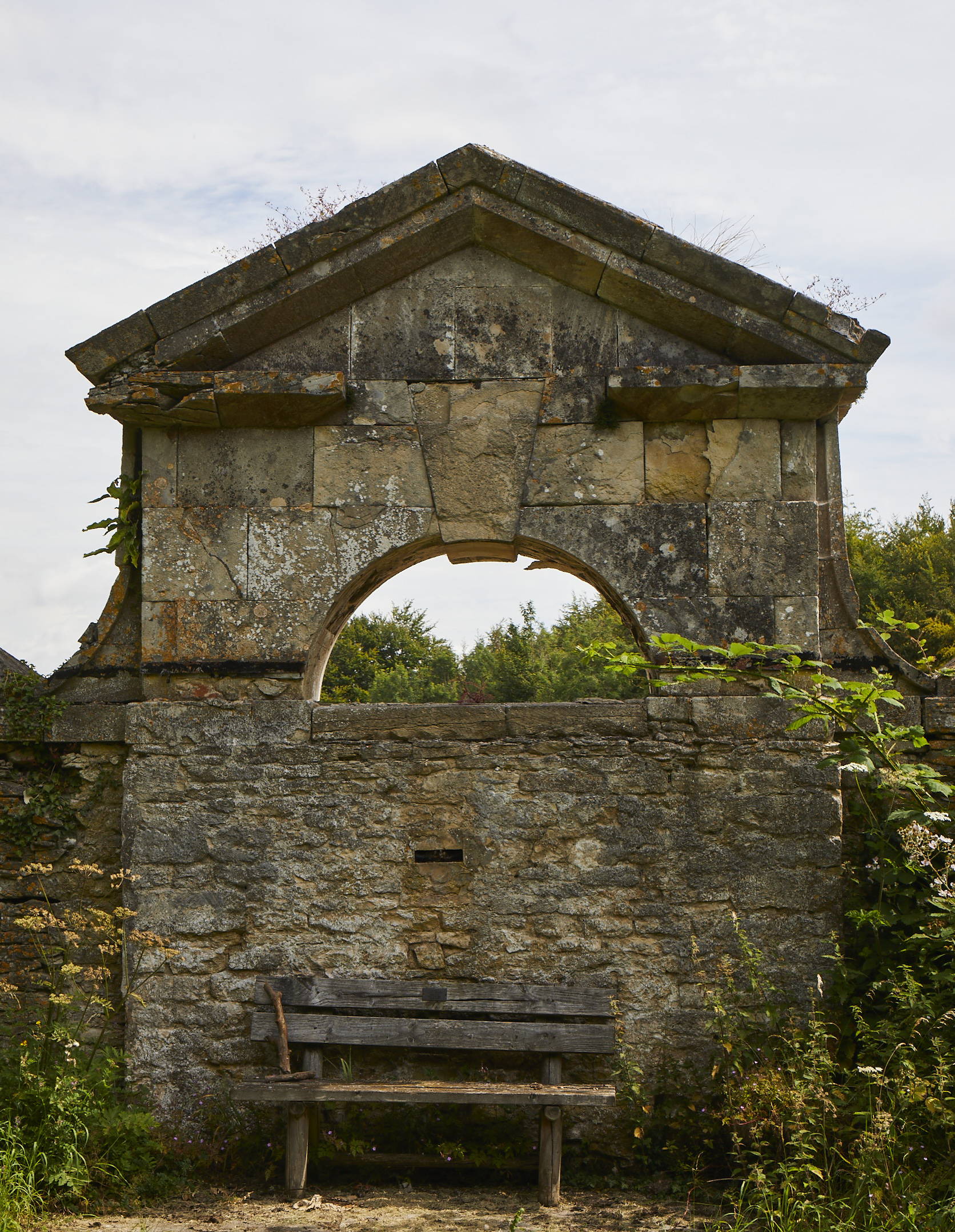 Explore More
Discover striking photography and thoughtful prose from the world's most atmospheric interiors #worldofcabana