Words and images by Andrew Ferren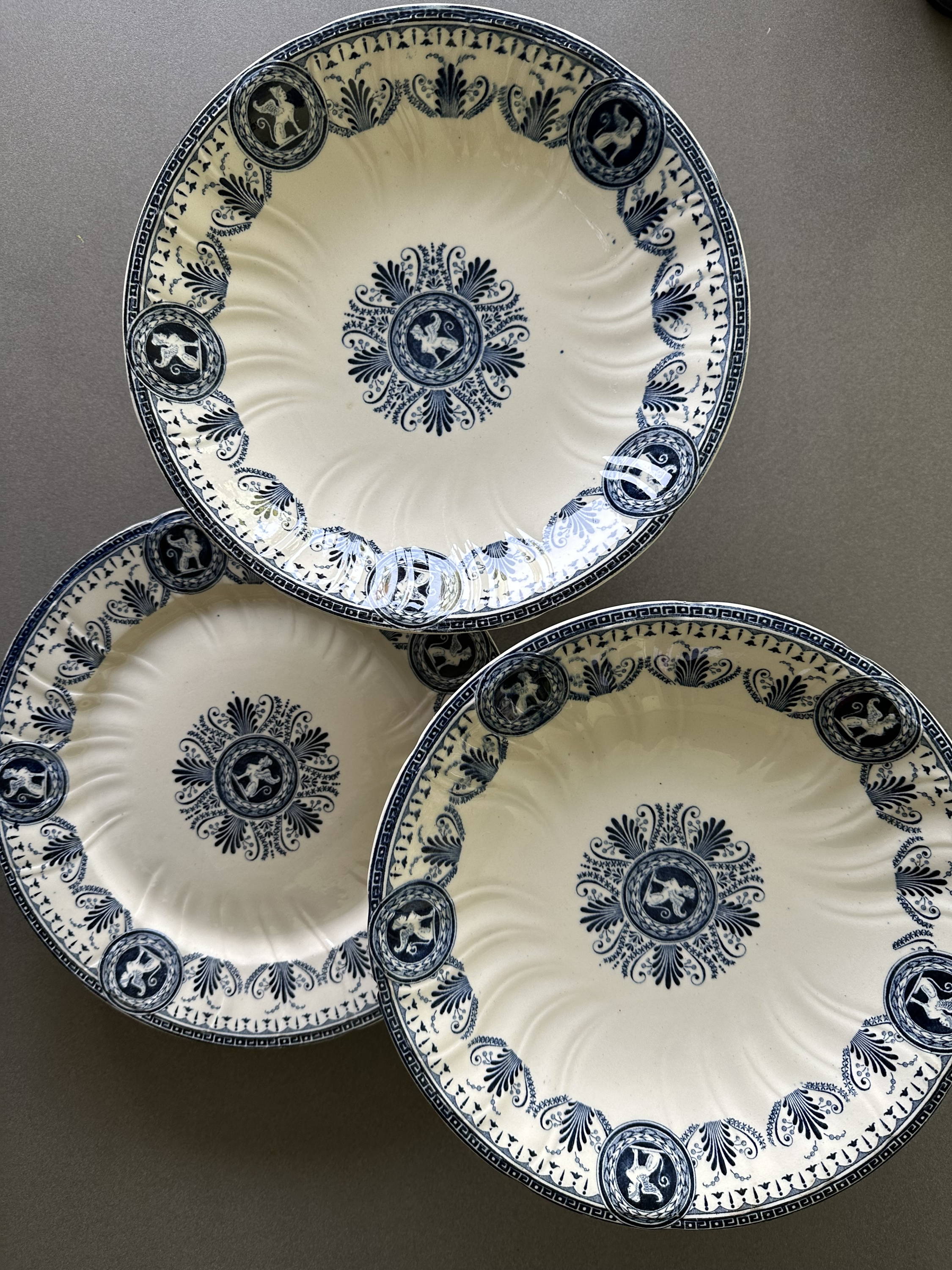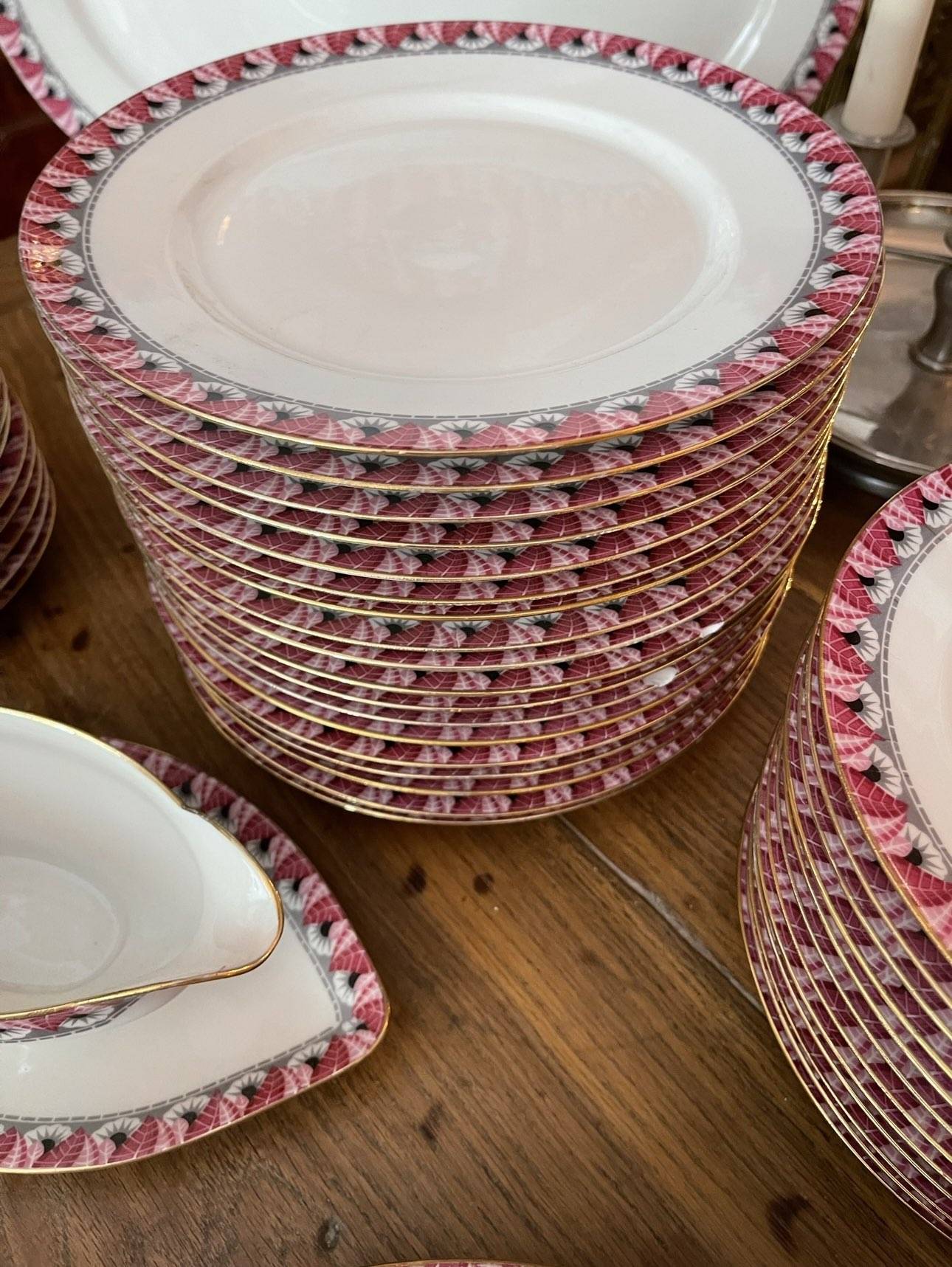 Madrid-based writer and treasure hunter, Andrew Ferren, has explored the length and breadth of the city's historic Rastro flea market. He shares his favorite addresses for vintage ceramics, glassware, textiles and more. 

As a 20-year resident of Madrid with an unabashed ceramics addiction, I have swung through the city's sprawling and historic Rastro flea market at least a thousand times. Though my last visit might have appeared ceramic-free – I picked up 12 elegantly simple silver-plated knife rests, some hefty Bohemian glass cocktail tumblers, and a pair of mid-century candlesticks – I have in fact already got my eye on my next clay purchases.
The Rastro is like that – alluring (dangerously habit-forming) and extremely engaging. If you speak a few words of Spanish, or are willing to deal with some strangely structured English or French, you'll end up making friends here, or at least sharing a laugh with some of the dealers.
The Rastro (the name applies to the neighborhood as well as the market) is one of Europe's largest antiques markets and spreads over a triangular slice of the city's historic center with perhaps 100 vintage shops tucked into a dozen or so city blocks. Madrid is famously not as beautiful as Barcelona or Seville, but in the Rastro its quirky, off-kilter beauty is on full display. Floridly-hued buildings line the narrow cobbled streets, each adorned with intricate sgraffito designs and curlicue iron balconies with colorful tiled undersides.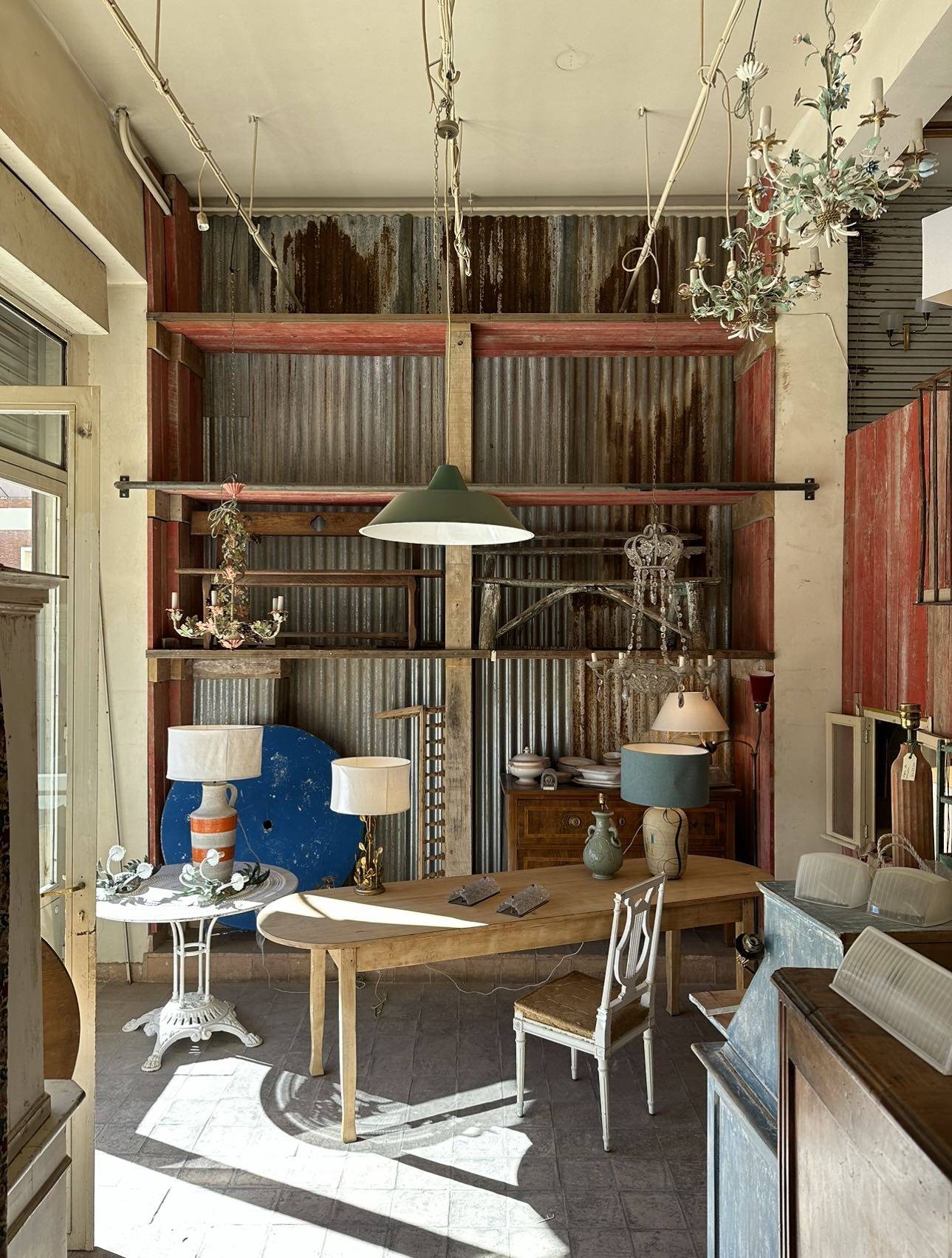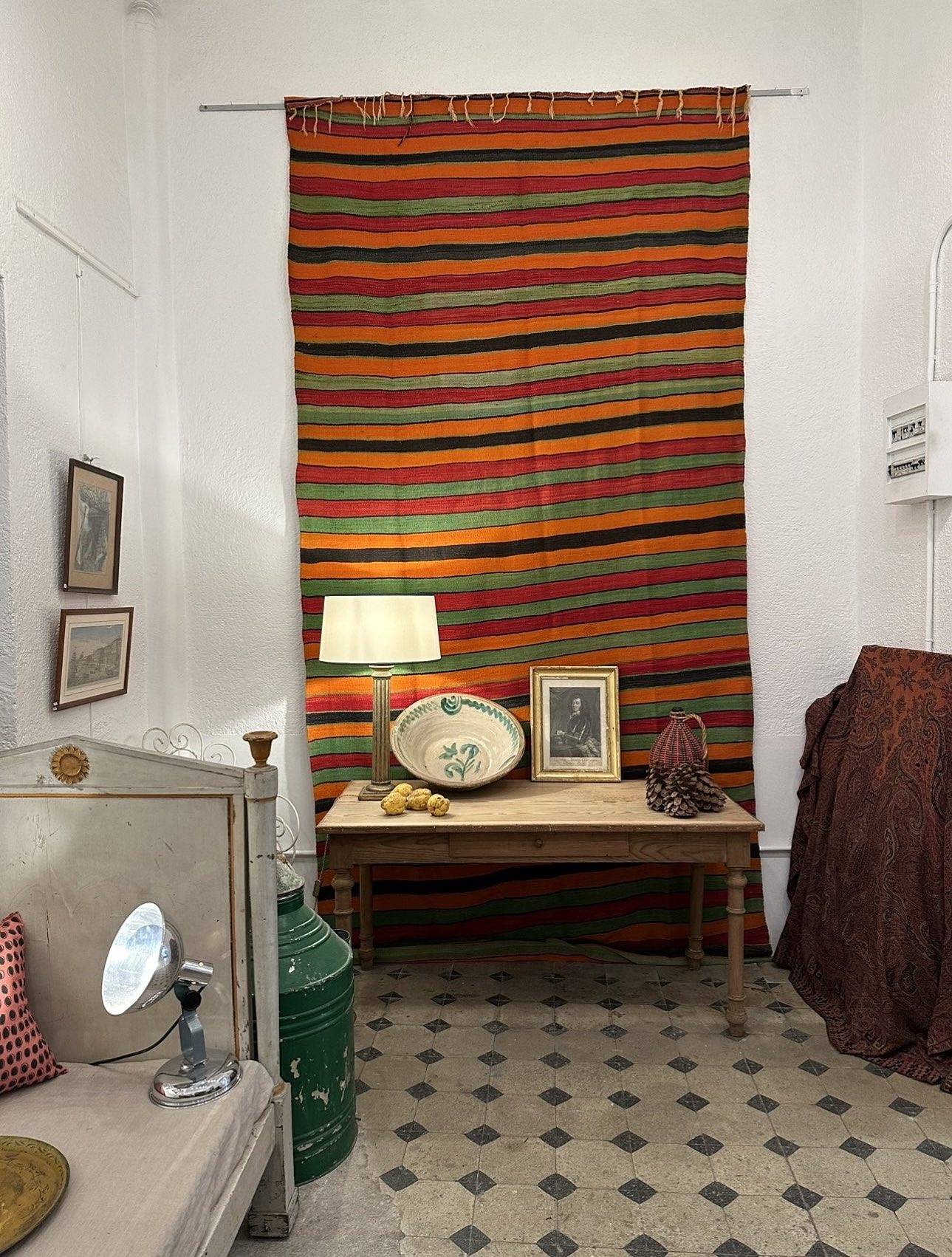 Recently declared a Cultural Heritage Site of Madrid and proposed for UNESCO recognition, the Rastro has been the clearing house of madrileño castoffs for several centuries. Originally a neighborhood of slaughterhouses and tanneries - "Rastro" refers to the trail of blood left on the streets when animal carcasses were transported - today's drop-offs and deliveries are decidedly less gruesome and infinitely more stylish. A jaunty high/low mix of art, books, ceramics, tapestries, textiles, china and glassware, plus vintage couture, jewelry, and room-defining objets.
Even if you're not in the market for ceramics, a tapestry fragment, or 1920s guidebooks on mudejar monuments of Andalucía, it's a lovely neighborhood for strolling, and seeing the "real" Madrid. The market swells exponentially on Sundays and official holidays when hundreds more stalls, sidewalk vendors and thousands of randomly ambling souls fill the streets and plazas; the neighborhood is, in my estimation, not so lovely on those days.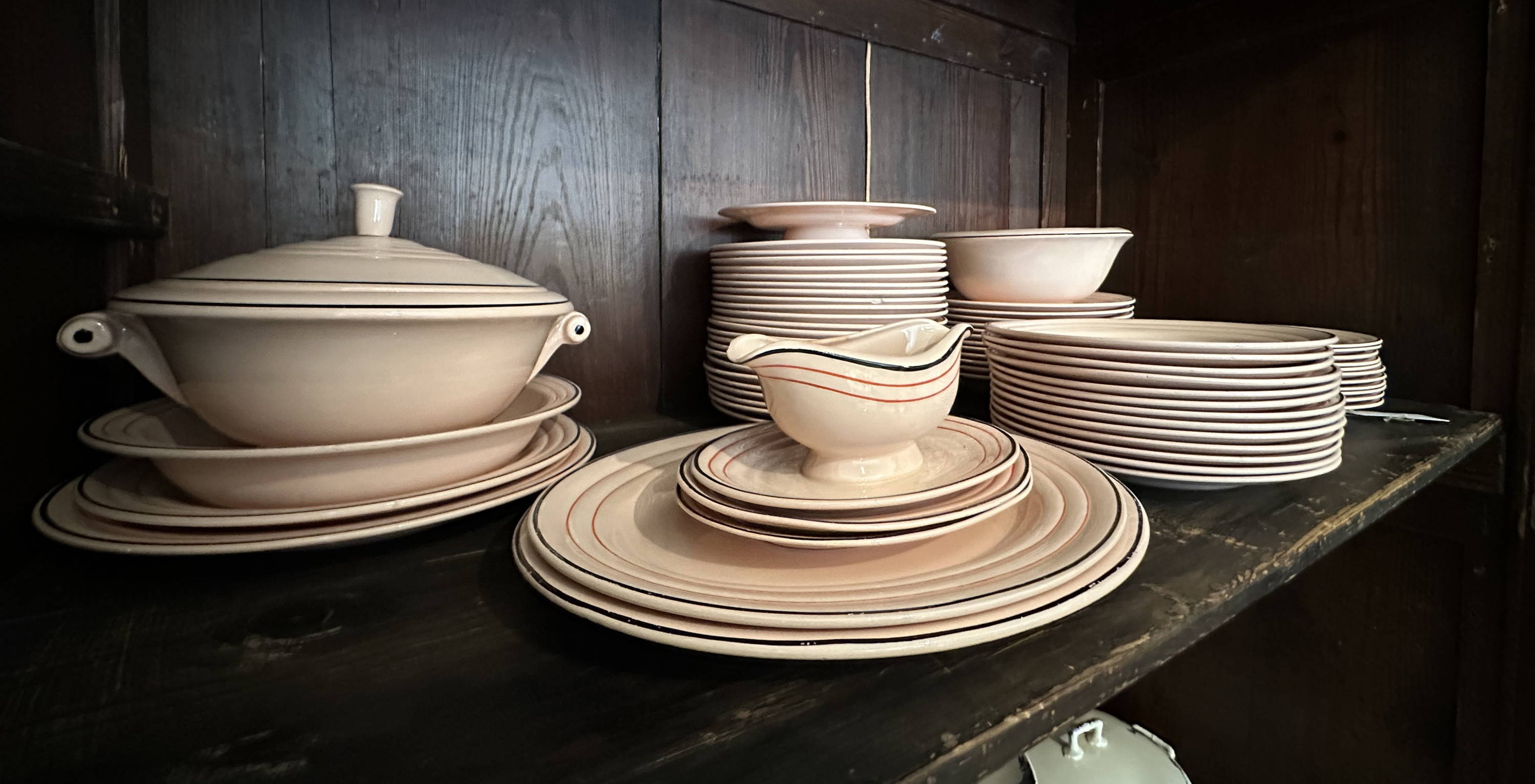 That said, an upside to elbowing through the Sunday crowds is that you'll likely happen upon one-off opportunities, like piles of beautifully embroidered vintage linens heaped on tables on the sidewalk. And if you happen to visit Madrid on a national holiday when everything is closed, the Rastro will, by law, be open.
For me, Saturday or weekday mornings are best, from about 10am to 2pm, when it's much quieter and the shops are frequented by interior designers and only the most assiduous collectors. There is a manageable core set of streets where you'll find something you absolutely must have. Now that we're equally focused on counting our daily steps as refining our collections of ceramics or champagne coupes, the Rastro can help with both causes. What follows is my own highly curated short list of recommended stops.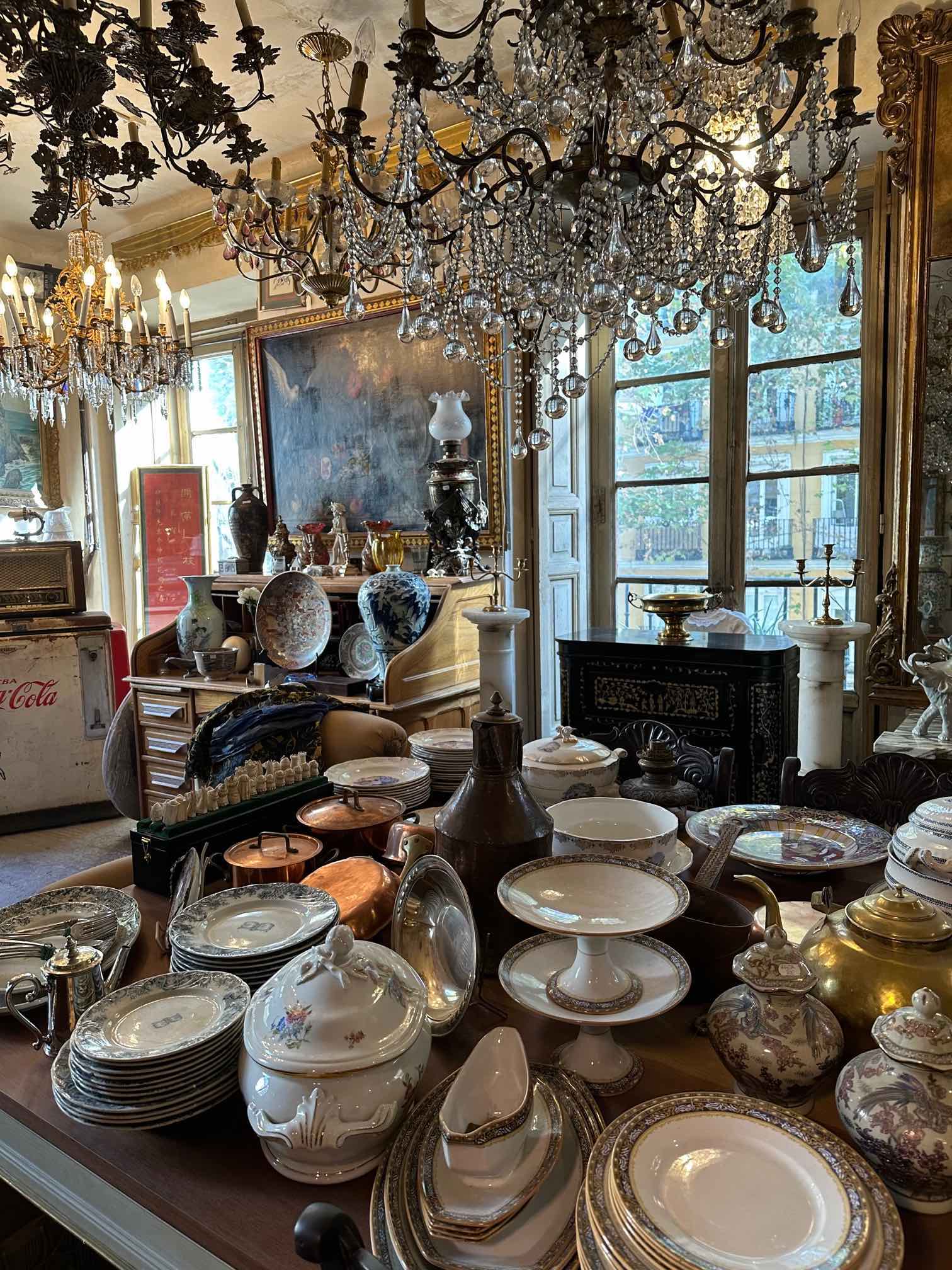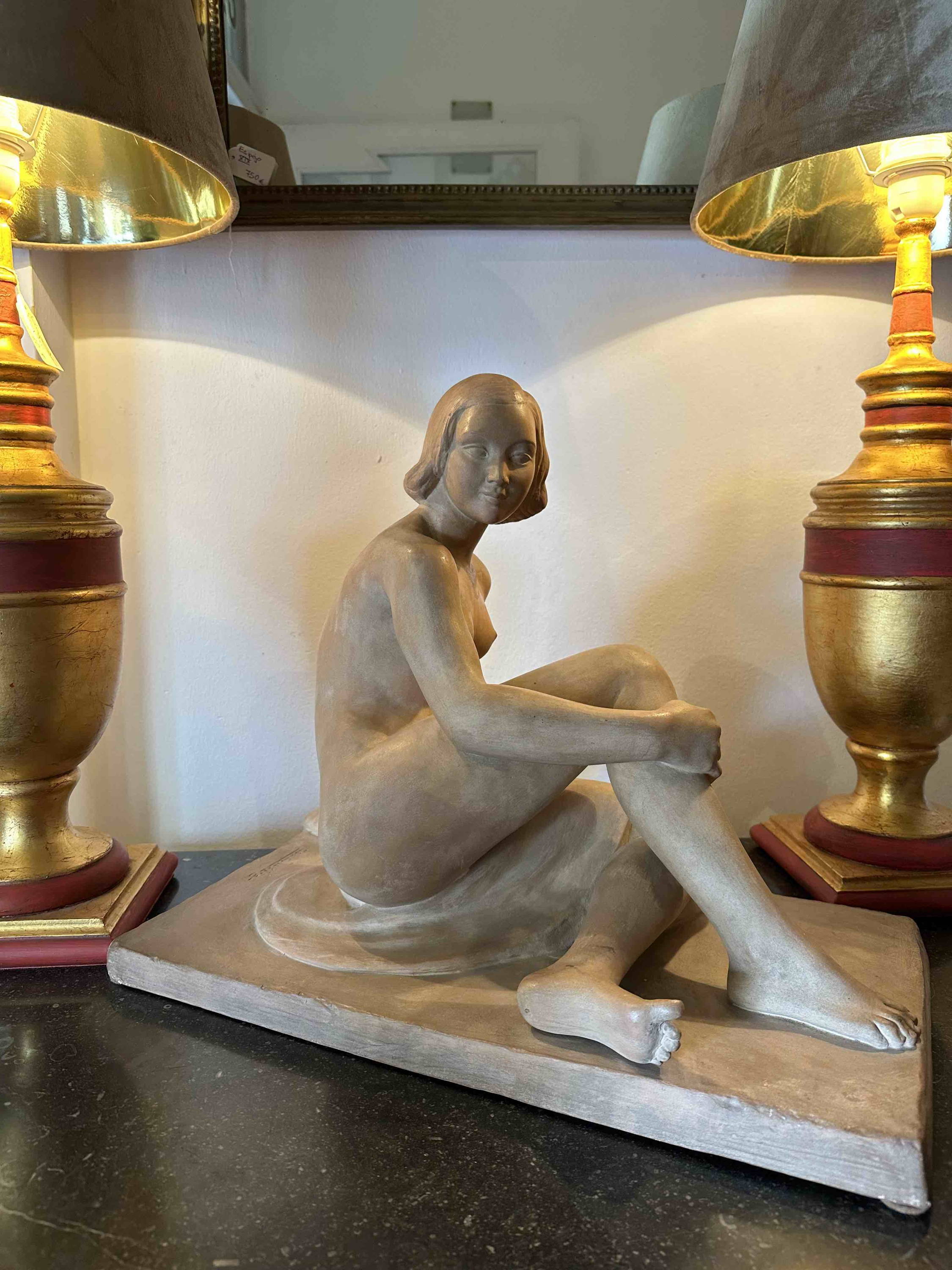 Casa Josephine
If the concept of sophisticated rustic exists, it can be found in abundance at design studio and store, Casa Josephine, which is full of simple pine furniture, wonderful drawings and Spanish and French ceramics. Around the corner at Olofane, what was once a tiny jewel box of vintage sconces, lamps and delicate objets has expanded. They've added a vast new space with outdoor furniture, and yes, more amazing lamps.
Calle Carnero
On Calle Carnero, Portici has a chicly-edited mix of colorful geometric carpets, playful ceramics and other tabletop items that would easily fit in a suitcase. Third-generation Rastro dealer David Pinto Messias (
Calle de Carnero 7

,

+34 607829 840

) and recent arrival Le Belier (

Calle de Carnero 1

,

+34 627824551

) are also worth visiting while in Madrid.
Nueva Galerias
Two of the biggest shopping destinations in Madrid are galerias – pretty interior courtyards lined with multiple shops. At Nuevas Galerias (
Calle de Ribera de Curtidores 12

), you'll find a wide-ranging mix of objects, historic periods and price points at Almatea (Ribera de Curtidores 12, 

+34 659165605

), Los Modernos (Ribera de Curtidores 12,

+34 630508501

) and Verde Gaban (Ribera de Curtidores 12,

verdegaban.com

).
Galerias Piquer
Across the street, Galerias Piquer (Ribera de Curtidores 29), is a mecca for local interior designers with about 20 shops. There are sleek Art Deco sculptures at Gorgona (Ribera de Curtidores 29), pan-European 18th-20th century furniture and objects at Signo (Ribera de Curtidores 29) and Luno (Ribera de Curtidores 29), as well as French and Asian pieces at Isabel Martinez (Ribera de Curtidores 29). At least four of my ice buckets came from Lagur (Ribera de Curtidores 29,
+34 689696381

), and I've picked up lots of other chic bar and tableware at Juan Carlos Sancho (Ribera de Curtidores 29,

+34 6510547959

).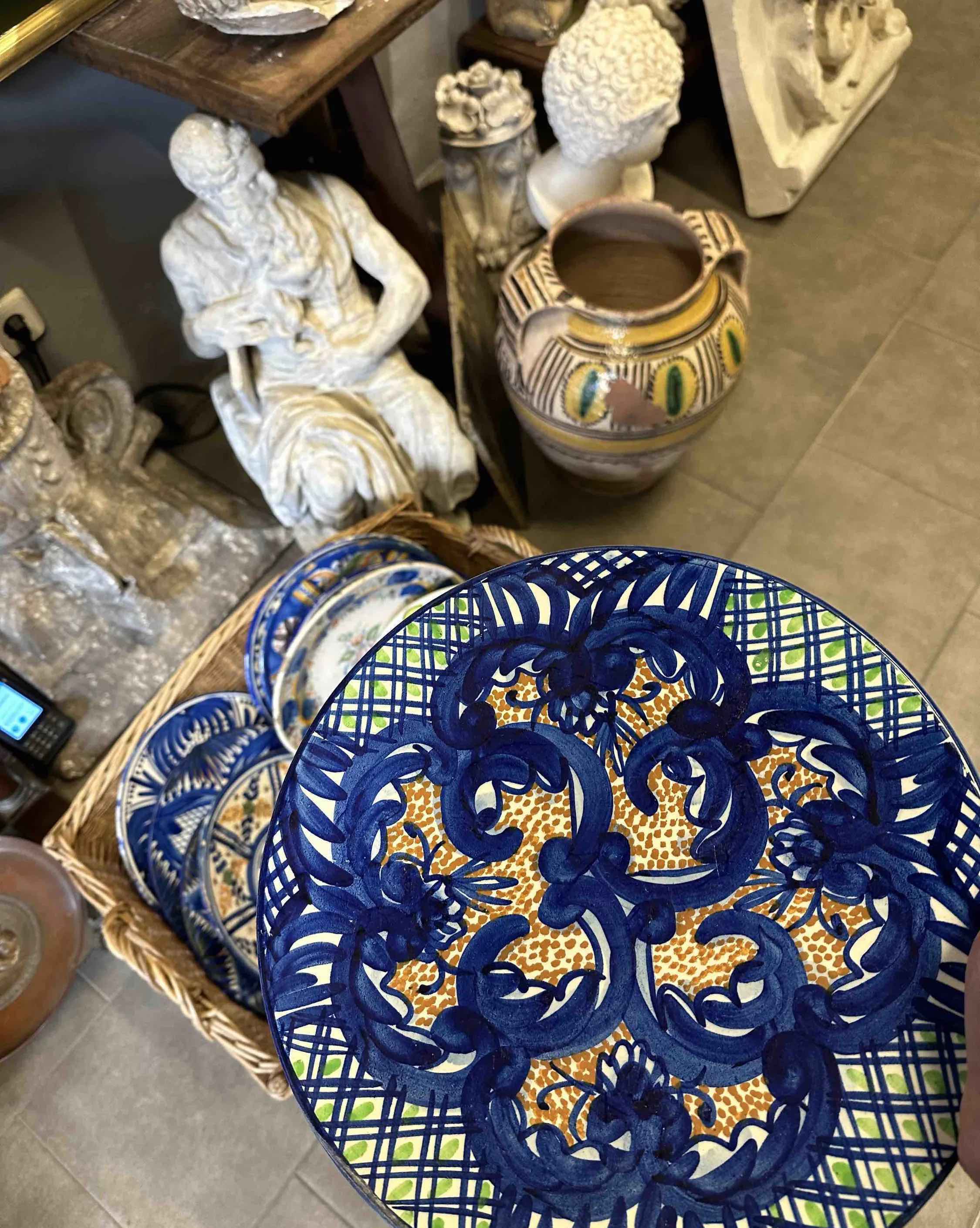 Explore More
Discover striking photography and thoughtful prose from the world's most atmospheric interiors #worldofcabana